You know, I was just thinking the other day that it's been a while since I last did a tag post. So, imagine my delight when the fabulous Theresa Is Dead over on Youtube posted this tag video over the weekend. And because she left the tagging as an open invitation, I decided to give it a go for myself.
Now, this tag was created by the Tag Queen herself, Allie Glines. And the general gist is that it's 21 questions, all about my makeup life. And in the spirit of things, I'll only be talking about makeup. So, let's dive right on in!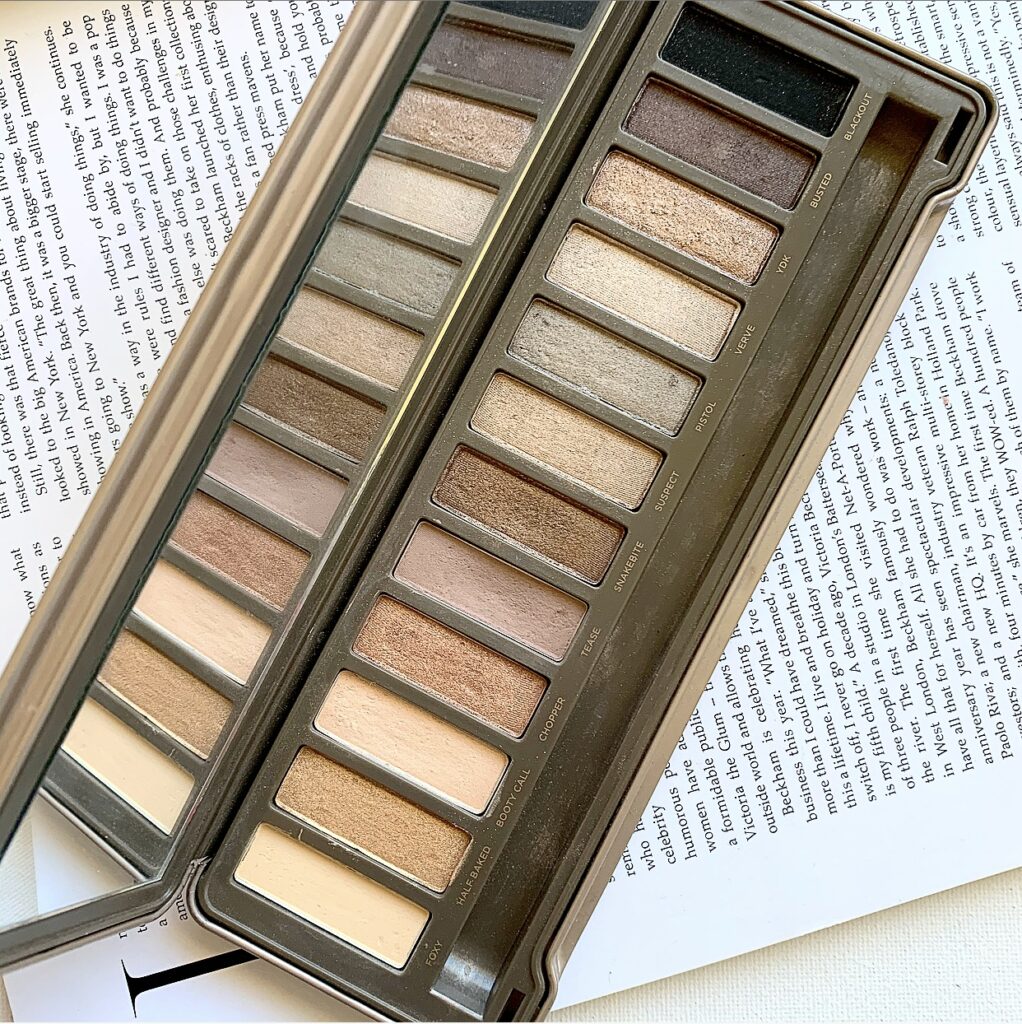 1. What is the oldest makeup product in your collection?
I'm almost 100% certain that it's my Urban Decay Naked2 palette. It's been in my collection since December 2014 (wow) and even though I never use it anymore, I'll always hold onto it for sentimental reasons.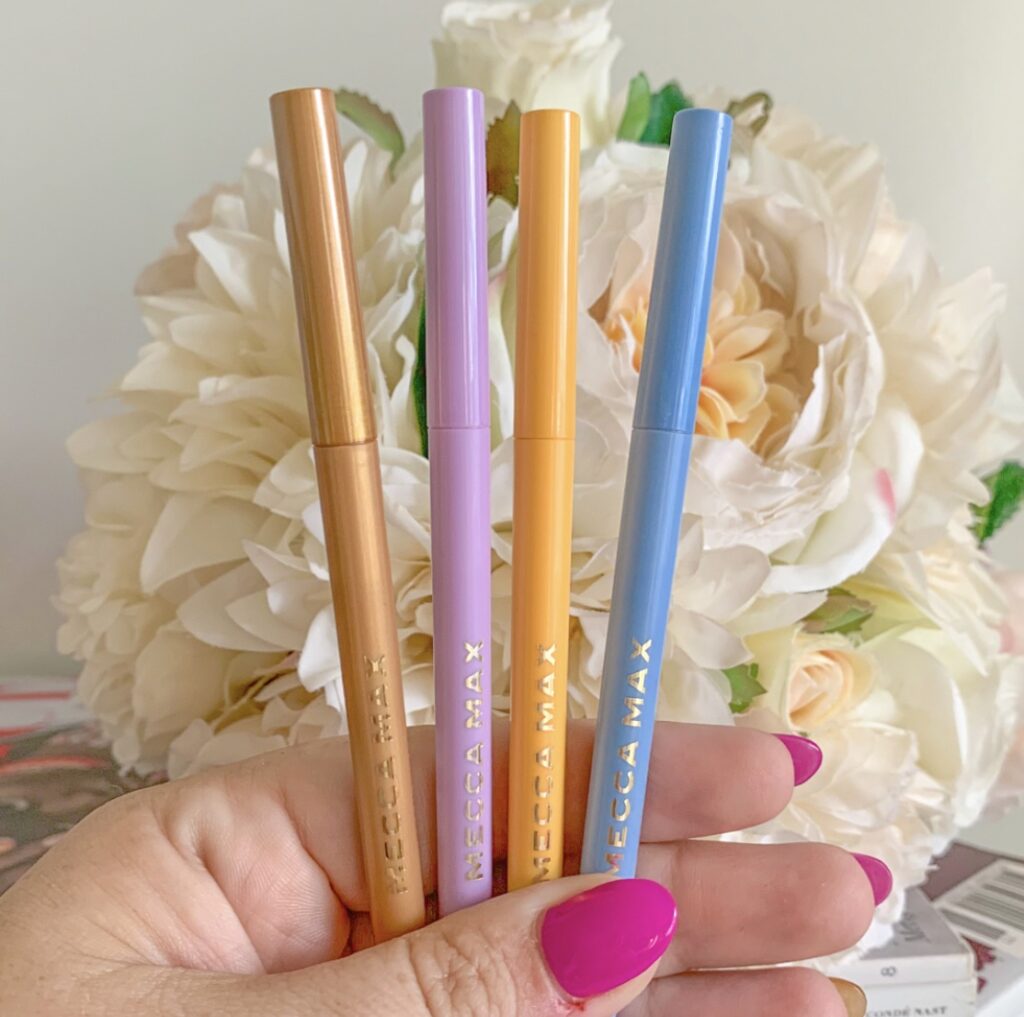 2. What is your most recent makeup purchase?
Well, it was going to be the new Chanel split pan blush. But that sold out from under me. So it's probably the Mecca Max Zoom Liner in Gold. These liners are actually pretty great, Fantastic range of colours, easy to use, great pigmentation and they last pretty well on the eyes when it's not 70% humidity.
3. What is the first makeup product you ever used?
You know what, I'm pretty sure it was a lip product of some description. I used to steal my older sister's lip glosses all of the time when I was in my early teens.
4. What is a makeup trend that you used to love but now you hate?
I have to say, despite my massive collection of them, I'm not huge on going super crazy with the highlighter anymore. These days, I'm either using a super subtle cream highlight or no highlighter at all.
5. What is a makeup trend that you used to hate but now you love?
Coloured liner on the lash line! I used to suck at liner but I've found that pencil liners like the aforementioned Mecca Max ones make it super easy to get close to the lash line. And it's such a simple way to get a fun, bright eye look.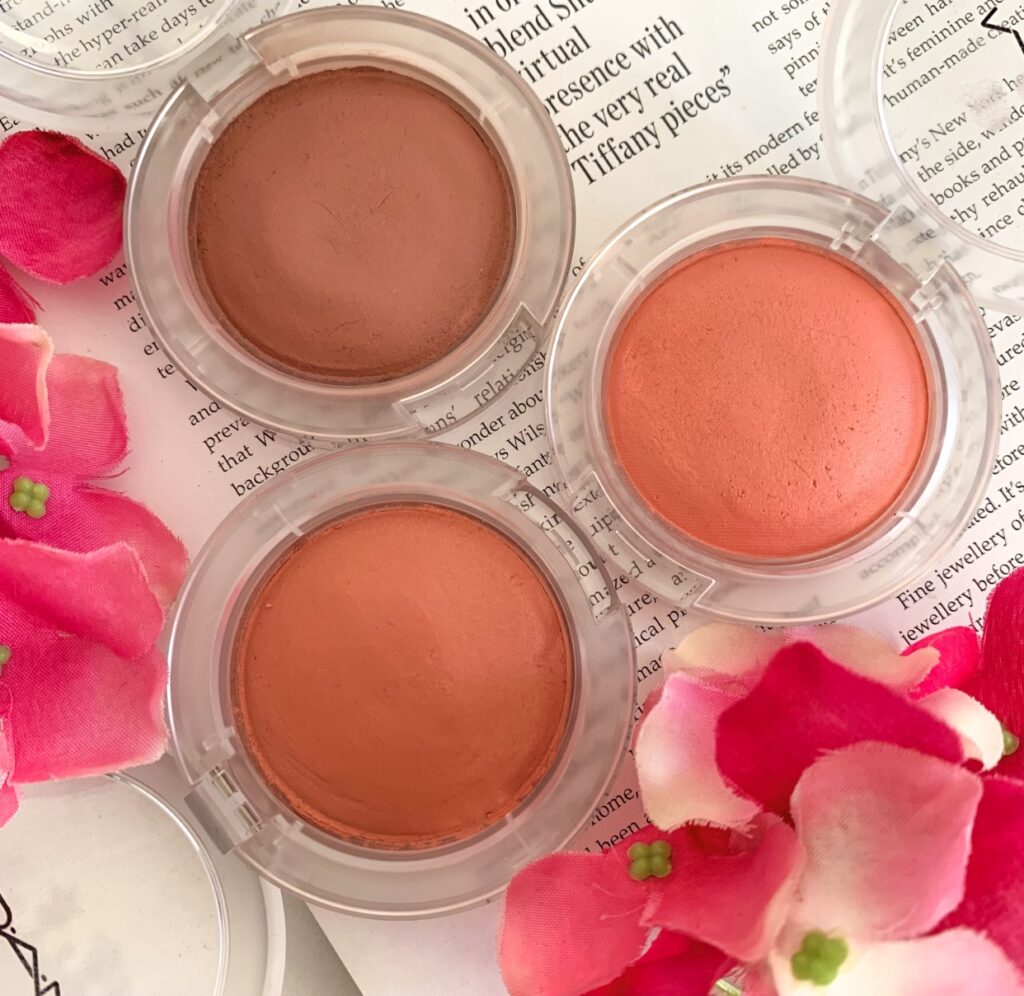 6. What is your favorite step in your makeup routine?
I'm quite enjoying blush at the moment. I love how it brings back a little bit of life to my face. I also love it on the tip of my nose.
7. What is a makeup product you can't live without?
Mascara. I mean? What other answer is there? I've reviewed close to 40 on the blog alone and even when I'm not wearing makeup, I'm usually still wearing mascara.
8. What sparked your love for makeup?
I've told this story before, but my love of makeup came out of necessity. There was a point back in 2014 where my job was struggling. I work for my family's garden nursery and the town where I live had been in severe drought for 2 years. And I figured if I had to get another job, I had to learn how to be presentable in an office environment. So I started watching YouTube beauty tutorials and getting into the beauty side of Instagram. Almost 7 years later, I still have my job and I have so much more. I wouldn't trade it for anything.
9. What is the worst makeup look you've ever done?
Anything I ever did in high school. And no, I do not have photos. No one needs to see that cursed shit. I went to high school from 2002 to 2006. YouTube was but a glint in the eye of three PayPal employees and I had no idea what I was doing.
10. What is your favorite makeup look you've ever done?
Besides the makeup I did on my wedding day, I'm super fond of this look. I did it on a zoom call with a bunch of friends last year during the first lockdown. I used the Nars Afterglow palette (sadly discontinued). And it was inspired by a look that I saw Hannah English do.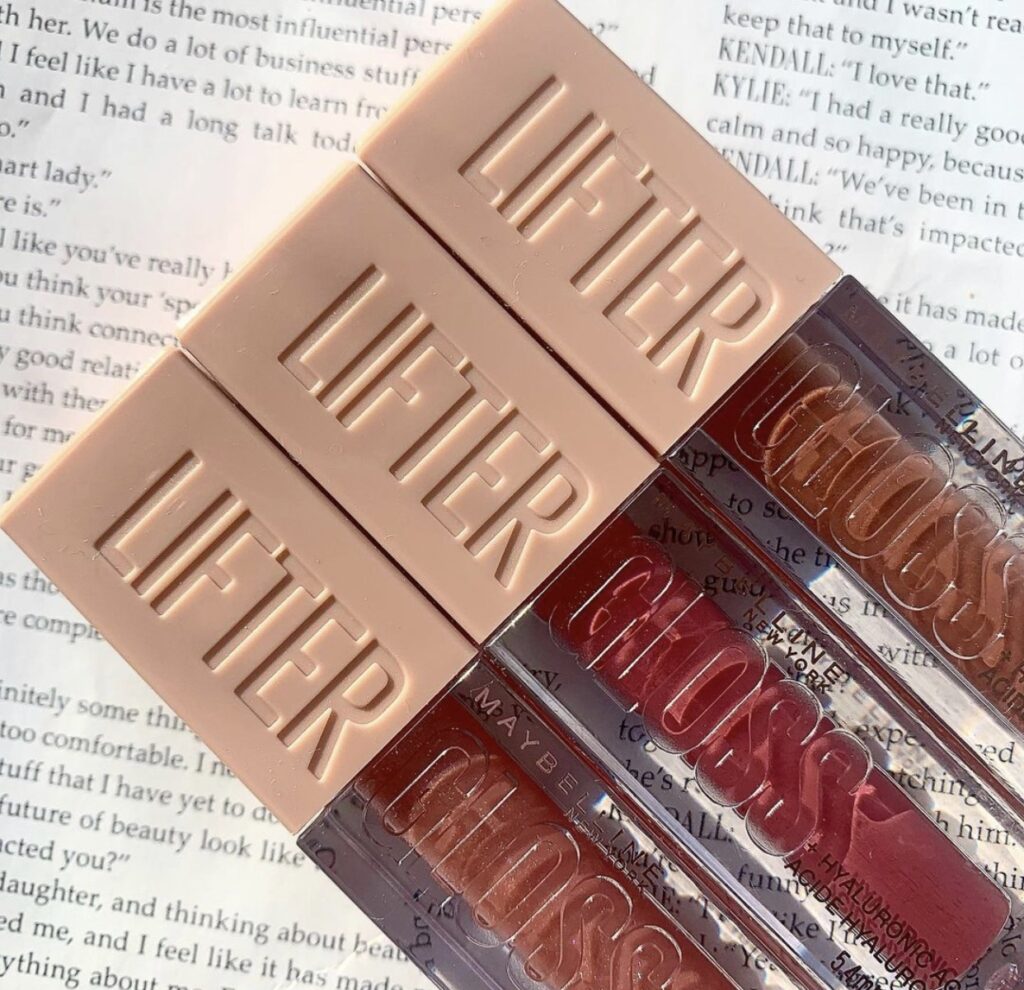 11. What is your favorite drugstore makeup product?
At this very moment? The Maybelline Lifter Glosses. BITCH! These are so, so, so good! Great colour range and they are so soothing on the lips. If you like the Fenty glosses, but can't stomach spending $30 on a lip gloss, these are basically the same thing.
12. What is your favorite splurge makeup product?
There will be a day where my answer to this question isn't the Pat McGrath Mothership VII: Divine Rose Eyeshadow Palette. But this is not that day.
13. What is your most repurchased makeup product?
Ooh. Probably either the Maybelline Age Rewind Concealer or the Maybelline Lash Sensational Mascara. I know that I have repurchased both heaps of times.
14. What is your earliest makeup memory?
I have a sentimental memory and a funny memory. The sentimental memory was sitting at my Grandmother's mirror and pretending to powder my face with her beauty puff's. I might have been 7-8 then.
The funny one is when I was helping my sister find a concealer/foundation that would cover the hickey's on her neck so she wouldn't get her arse kicked by our parents. I was maybe 14 (Sister would have been 16).
15. What is your favorite place to shop for makeup?
Just due to where I live, I do most of my shopping online. I love Mecca for my high end purchases and I love Chemist Warehouse for my drugstore makeup.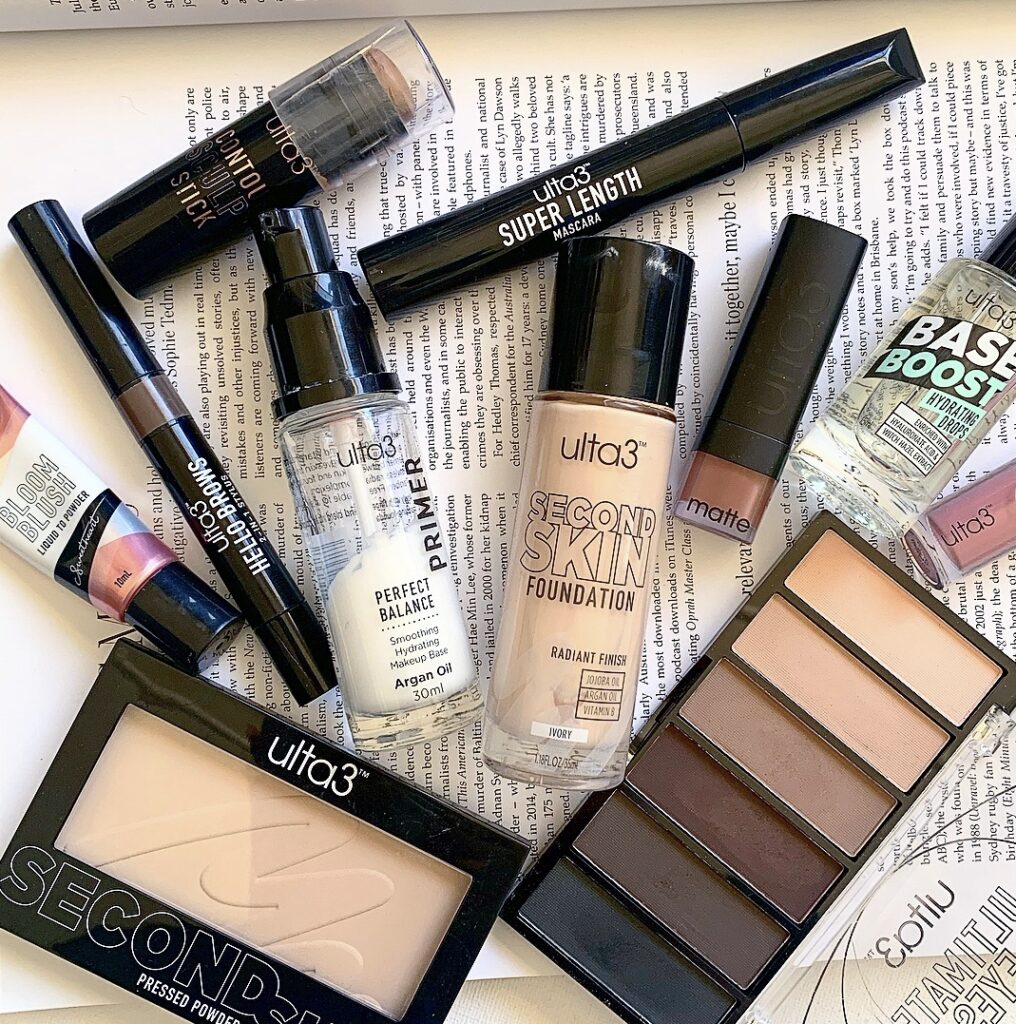 16. What is the most underrated makeup product you own?
Can I say an entire brand? If so, Ulta3 is almost criminally underrated in the makeup space. I know that I get PR from them occasionally, but I have been buying from them for years before that. If I had to highlight one specific product, it would have to be the Perfect Balance Primer.
17. What is the most overrated makeup product you own?
This one is tough. But if I'm being brutally honest with myself, I would have to say the Tarte Shape Tape. To be fair, I don't own it anymore (I recently gave it to my other sister). But it was definitely a product I bought because of the hype surrounding it. I even remember when I used it for the first time, it was way too much for me and my skin. Too thick, too tacky, too scented. Just a mess.
18. What is a discontinued makeup product you wish would come back?
Back in 2012, I bought a Chanel lip gloss in the shade 151 Mica. It was this stunning baby pink shade and I was obsessed with it for so long. I even bought a second one when I left my first one in Portland (long story). It's a long since discontinued shade and I know that I could probably dupe it, but it was one of my first ever high end purchases and I'll always have a soft spot in my heart for it.
Also, every 12 pan Nars palette ever made (seriously guys, make those permanent).
19. Where do you go for makeup inspiration?
These days, it's exclusively Instagram. There is so much creativity and raw talent on that platform. Especially in the Australian Beauty Space. People like Bianca Hill, Rowi Singh, Lily Roulston, Ken Denis, Anabelle Ussher. They and so many other creatives are so worth supporting on Instagram.
20. What do you hope to see LESS OF in makeup's future?
I had to think long and hard about this one. But ultimately, I'm going to take Theresa's answer which was less makeup shaming. The fact that it's 2021 and there are still social media accounts devoted to belittling people's makeup abilities makes me so depressed. Experimentation and practice is the only way we learn how to improve and the last thing we need is obnoxious trolls trying to tear us down.
Also, Colourpop needs to calm their ass down with the 47 releases a minute. I said what I said.
21. What do you hope to see MORE OF in makeup's future?
I'm genuinely loving the trend of recyclable/reusable makeup packaging that's slowly starting to gain traction. I know that KVD Vegan Beauty released a fully recyclable eyeshadow palette as part of their holiday collection. Which is a brilliant idea to help reduce unnecessary waste. Another one would be the continued expansion of shade ranges. Especially in the drugstore space. Finally, I want to see some new blood emerge in the beauty space. The top players in Beauty YouTube have been the top players for so long. It's time to see some new talent.
And those are my answers. I encourage anyone who reads this to take part. And if you do, please tag me. I'm interested in seeing all of your makeup journeys.
Cheers and love
Emily xo