The Aussie Beauty Community is a pretty wonderful place. I've made so many incredible friends over the five years I've been on Instagram that I wouldn't trade for anything. So when the gorgeous Laura over at Rolly Mag approached me to do a beauty swap collab, naturally I jumped at the chance!
Ok, so the general gist of the collab is this. We both picked out our five must have drugstore products and sent them to each other to test out. The idea being that the products we were sending each other were ones that the other person hadn't ever tried before (we both kinda failed on that front, I'll explain in a bit). So, if you want to know what Laura sent me, just keep reading!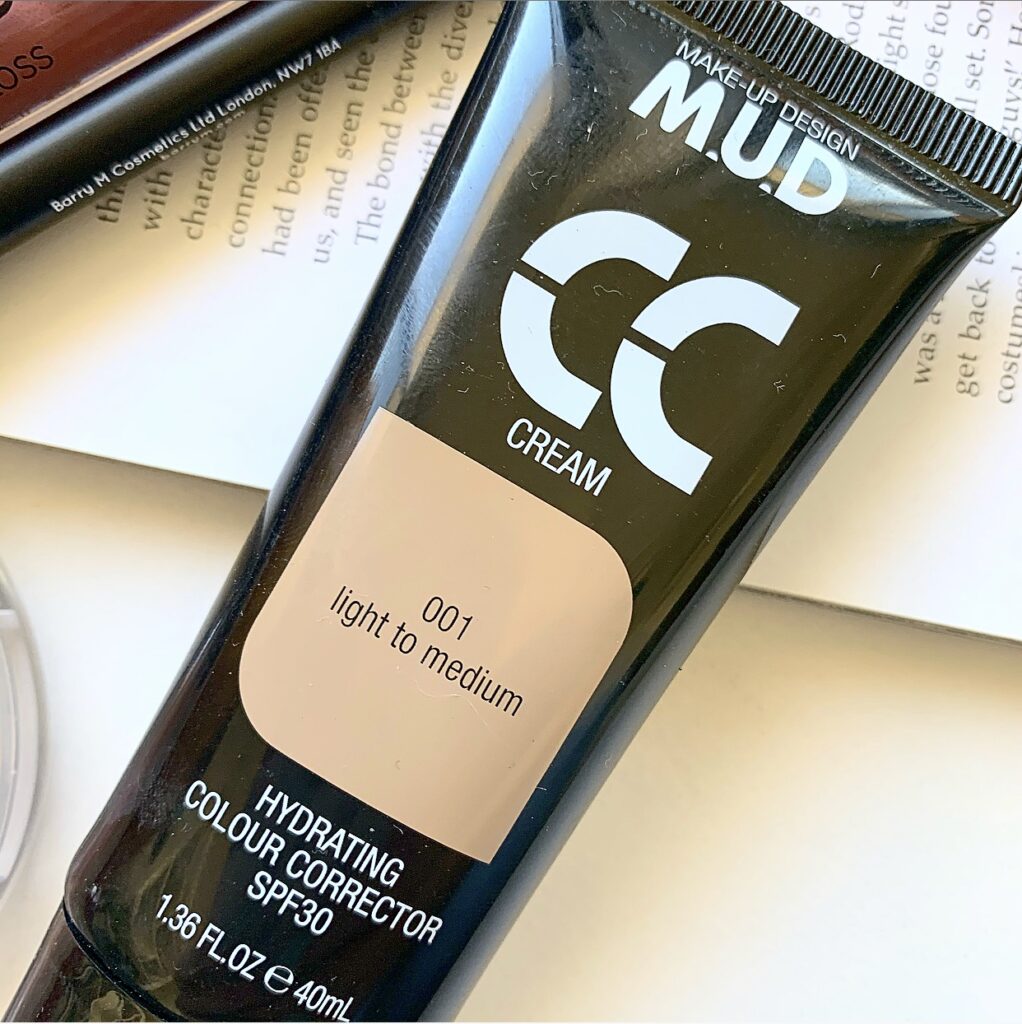 MUD MAKEUP DESIGN CC CREAM – $8.00
Out of all of the products that I was sent, the MUD CC cream was by far the one I was most excited to try. This picked up a ton of attention thanks to the Shameless podcast a little while ago and it became quite difficult to get a hold of as a result (well, that and another reason that I'll get to shortly).
The packaging is a simple squeezie tube, making it ideal for travel. I found that a pea size amount was more than sufficient to cover my face and down my neck. I tried all three methods of application and found that I got the best coverage with using my fingers. I also found that the product went a lot further that way. Like most CC creams, this had quite a dewy finish so I did have to set it with a powder to stop it potentially slipping around my face.
I easily got a solid 8 hours of wear out of this before I started noticing it breaking down a little around my nose. That is honestly the biggest complaint I have with this (that, and the shade range is not great). Otherwise, it holds up really well. I can blend other products on top on it with ease and unlike quite a few of the CC creams that I've tried, it doesn't oxidise really badly on me. So yeah, this is a rock solid product! That they are sadly discontinuing (so this is how Samantha Ravndahl feels).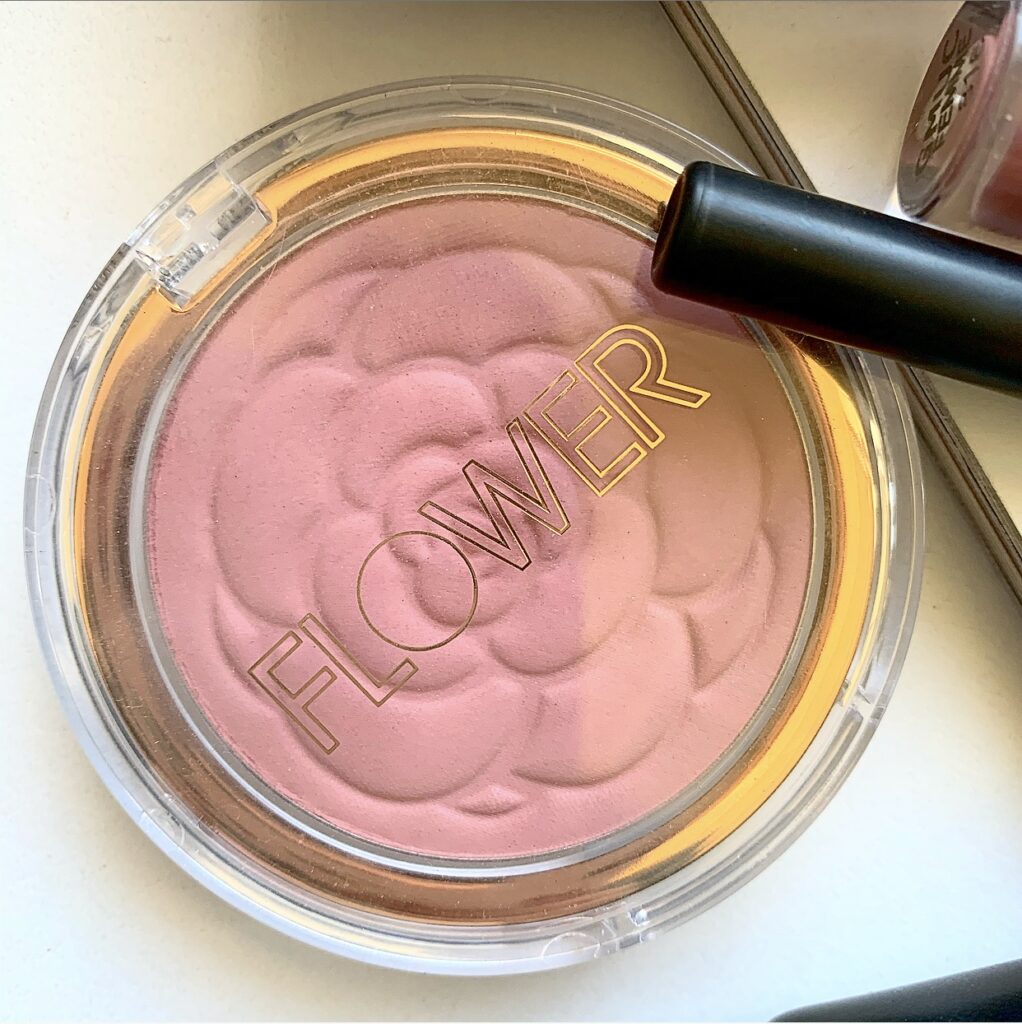 FLOWER BEAUTY FLOWER POTS POWDER BLUSH in SWEET PEA – $13.99
This turned out the be the biggest surprise for me. And I say that as someone who isn't the biggest blush wearer. I was sent the shade Sweet Pea, which I would describe as a soft, cool toned pink that would comfortably suit most occasions.
The formula feels soft, but not too soft. There is virtually no kickback when you pop your brush into the pan. It's not the most pigmented blush out there but it makes up for it by being quite buildable.
This blush MELTS into the skin and it gives the most beautiful flush of colour. It's definitely a satin finish, not matte but it gives a subtle glow without being shimmery or glittery.. I haven't been able to stop wearing this since I got and and I would happily count this as a win.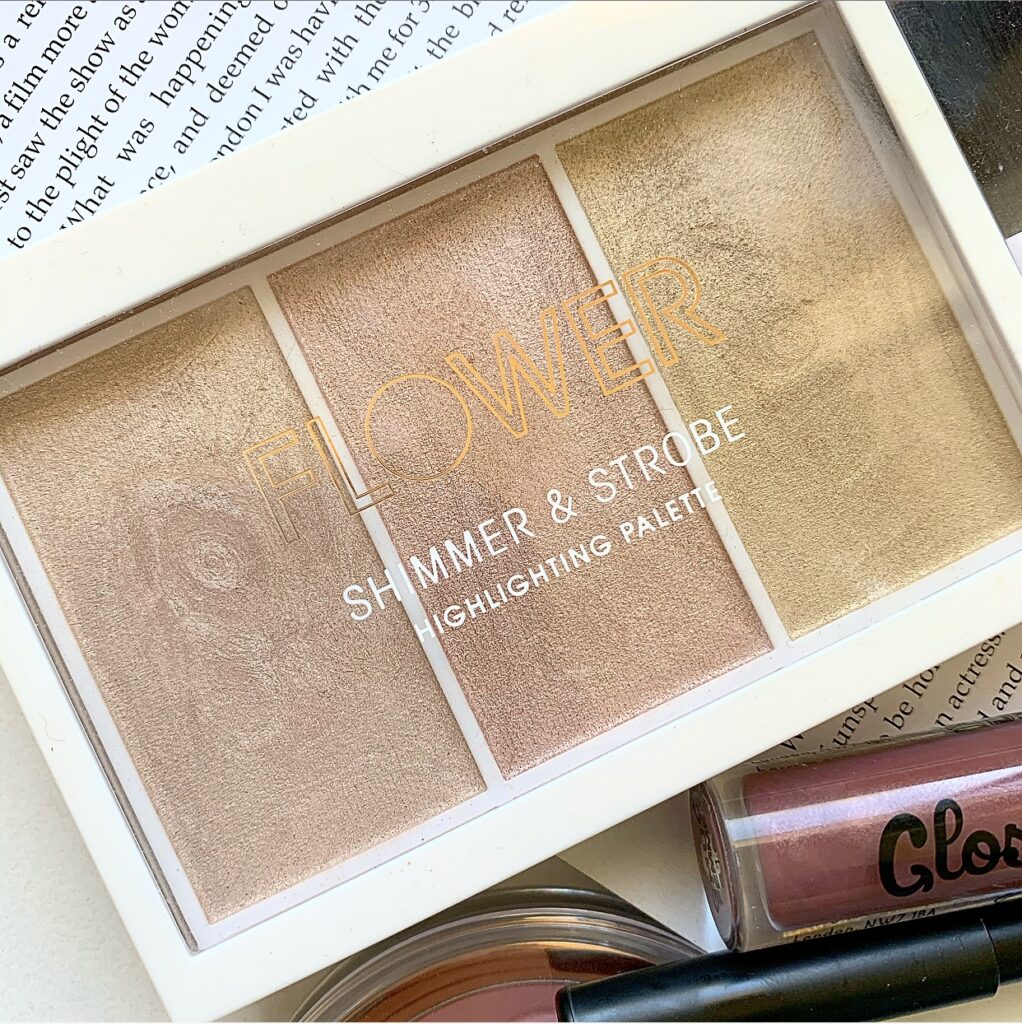 FLOWER BEAUTY SHIMMER & STROBE HIGHLIGHTING PALETTE – $9.99
This was the other product I was super excited to try out. The Shimmer and Strobe palette is widely beloved on Instagram and it had been on my list for a while. And now that I've tried it, I'm not sure if it's worth the hype.
My big issue with this is the formula. Where the blush was soft but smooth, these are powdery. And not in a good way. There is a lot of kickback with these highlighters. When I used these for the first time, I tapped my brush to knock off the excess and a lot of product came off and went all over my desk.
Unlike the blush, this is a temperamental product to apply to the skin. It was either non existent (too little), or it left a weird cast on my cheekbone area (too much). I felt I could never get the balance quite right with any of the three shades. The worst offender was the pink shade, which left an almost grey cast on my cheeks.
The result of this was a pretty underwhelming highlighter on my skin that was more glittery than glowy. I do feel bad about saying all of this, but I'm super picky with my highlighters and this, sadly, wasn't it.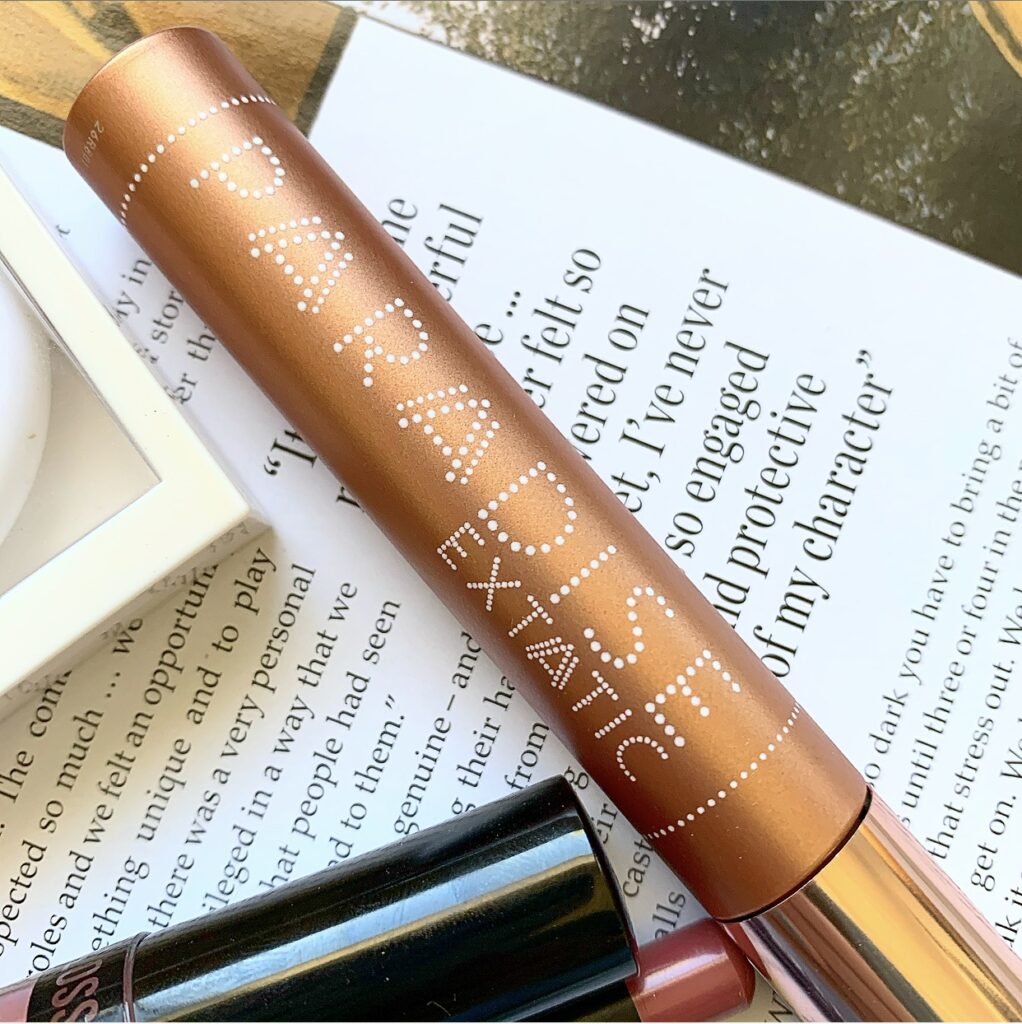 L'OREAL PARADISE EXTATIC MASCARA – $24.95
So, you know how I mentioned before how we both kinda stuffed up. I damn near burst out laughing when I saw this in the parcel! The Paradise Extatic Mascara is easily a top 5 favourite mascara for me. And if you want to know my thoughts about it, I'll link my review back from 2018 here. My thoughts and feelings have not changed.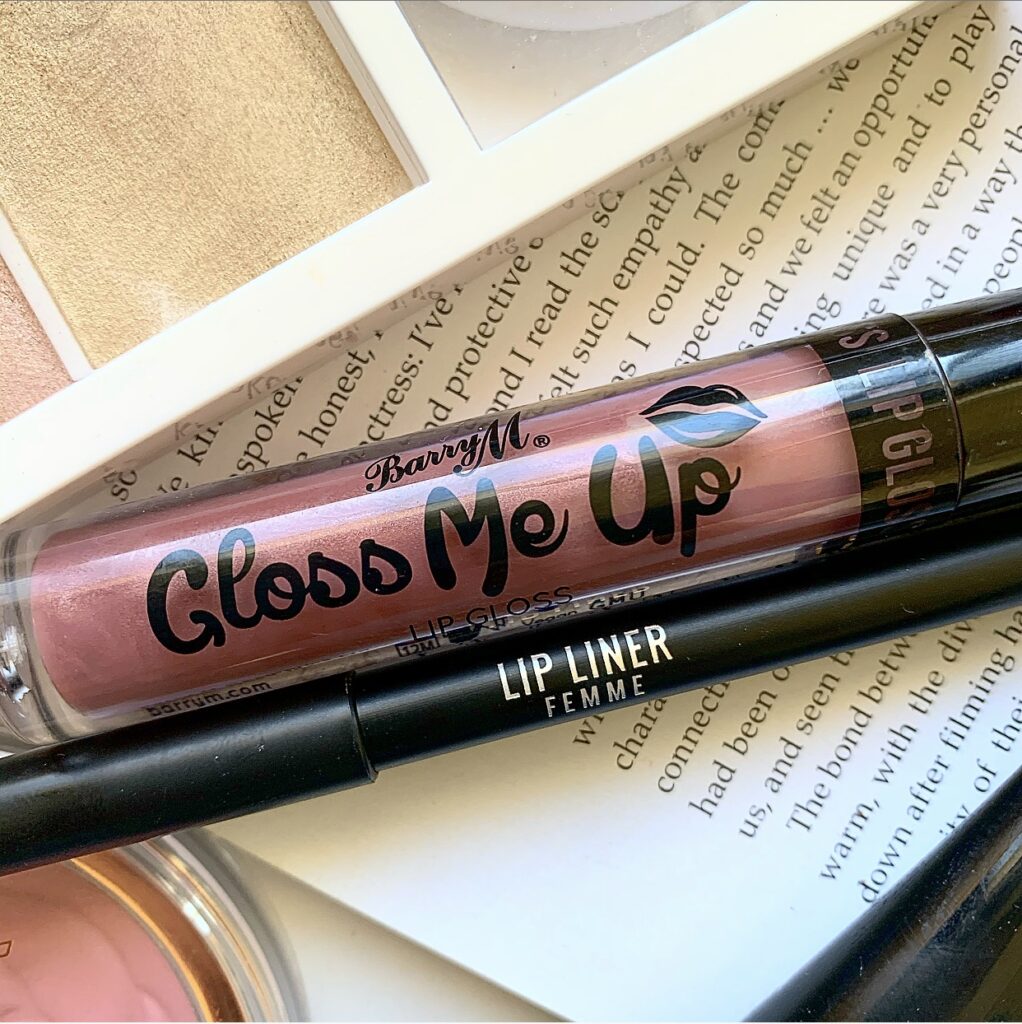 BARRY M GLOSS ME UP LIP KIT in FEMME – $14.00
Now, Barry M is one of those brands that wasn't necessarily on my radar before I tried these lip products. But not I can't imagine my life without them both! First of all, I love that they sell these in a kit. Allowing me to try both lip liner and gloss. I'll start with the lip pencil first. It's probably one of the creamiest lip pencils that I've used in a long time. I can get a smooth line without the pencil skipping or dragging and it blends out very nicely.
The gloss is also quite lovely. It has a strong strawberry jam scent (well, to me it does) and while it has some pigment, it's a true gloss rather than a lip lacquer. It's also a very smooth gloss in that there is not glitter or shimmer to it. I did have to reapply it throughout the day because it isn't the longest lasting, but it comes with being a gloss. I'm definitely going to keep my eye out for more shades of these in the future!
And that was the swap! I want to thank Laura so much for inviting me to do this collab. It was a lot of fun and I discovered a few new faves to add to my rotation.
Cheers and love
Emmie xo