And just like that, we are almost halfway through the year!
Happy end of May everyone! The last three months were kind of a whirlwind. I had my first wedding anniversary, Mount Isa got it's first taste of Covid Restrictions back in April and I celebrated my 32nd birthday a few weeks back. Despite all that, I got around to testing a ton of products over the last few months. And I had a few major standouts that I'll be chatting about today. So, if you want to know which products I've been obsessing over lately, just keep reading!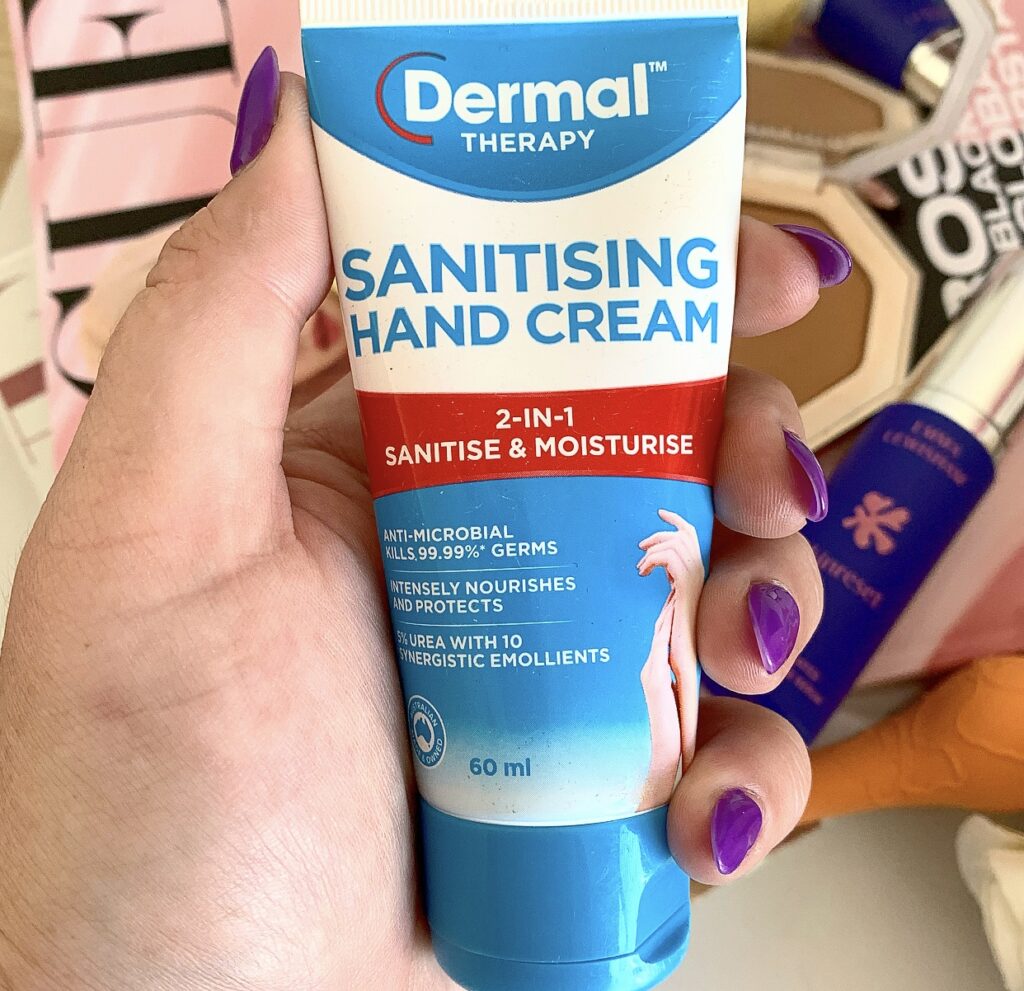 DERMAL THERAPY SANITISING HAND CREAM – $8.99*
If you've known me for any amount of time, you would know that I was into hand sanitising before it was cool. But a year of alcohol based sanitisers have done a number on my hands. So, I was more than intrigued when Dermal Therapy sent their new Sanitising Hand Cream my way. Guys, this is the game changer we have been looking for! It does contain ethanol as it's sanitising agent, but it also has amazing hydrators like Urea, Aloe and Lanolin. The consistency is so dreamy and smooth and it soaks into my hands so quickly! I'm already about halfway through this bottle and I have another sitting in my cart.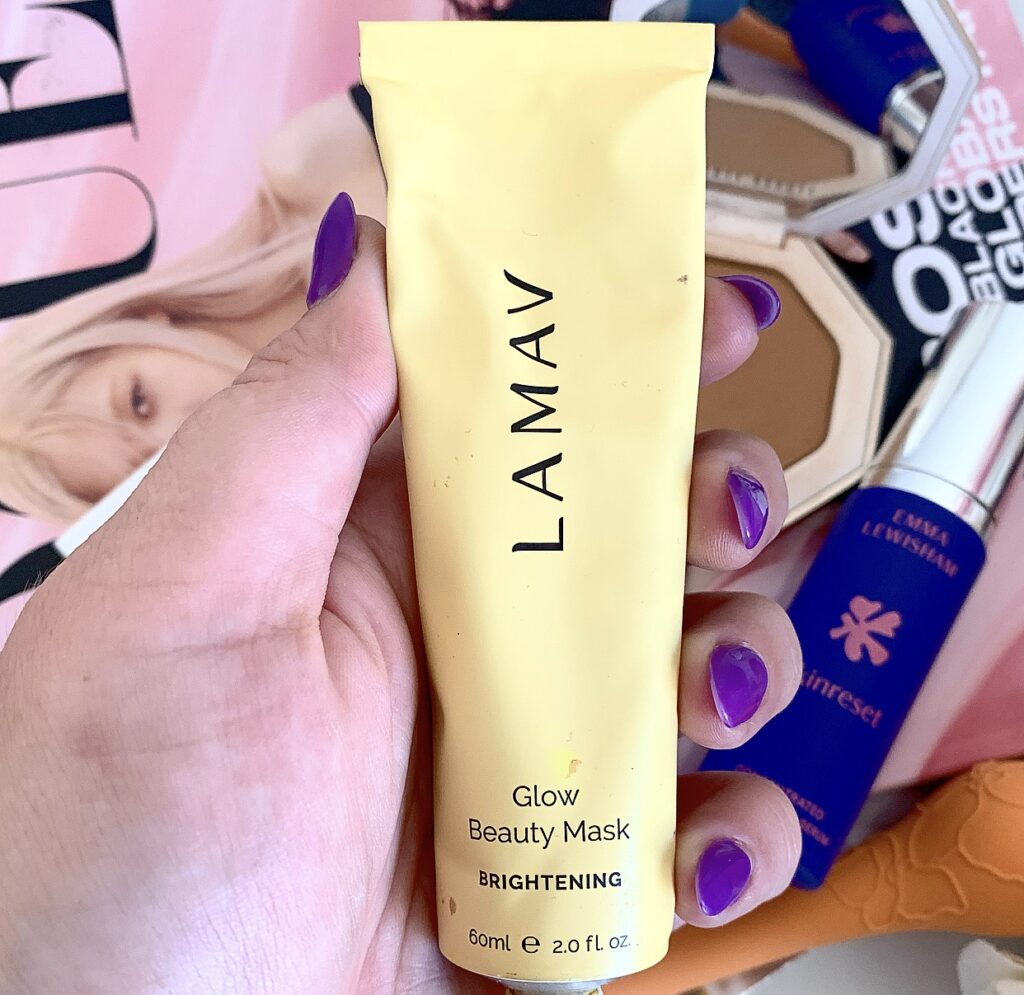 LA MAV GLOW BEAUTY MASK – $58.00*
I feel like I talked this mask to death ever since I got it back in March. But every time I use this mask, I fall in love with it a little bit more. I use this mask whenever I feel like my skin needs a perk up (so at the moment, quite often). And the radiance it gives to my face is so noticeable. I also love the story behind this mask. One of the key ingredients is Turmeric and Indian brides before their wedding days were often given a turmeric based mask to use the night before to get their faces glowy and bridal ready. Which is such a lovely sentiment. And I cannot wait to try more from La Mav.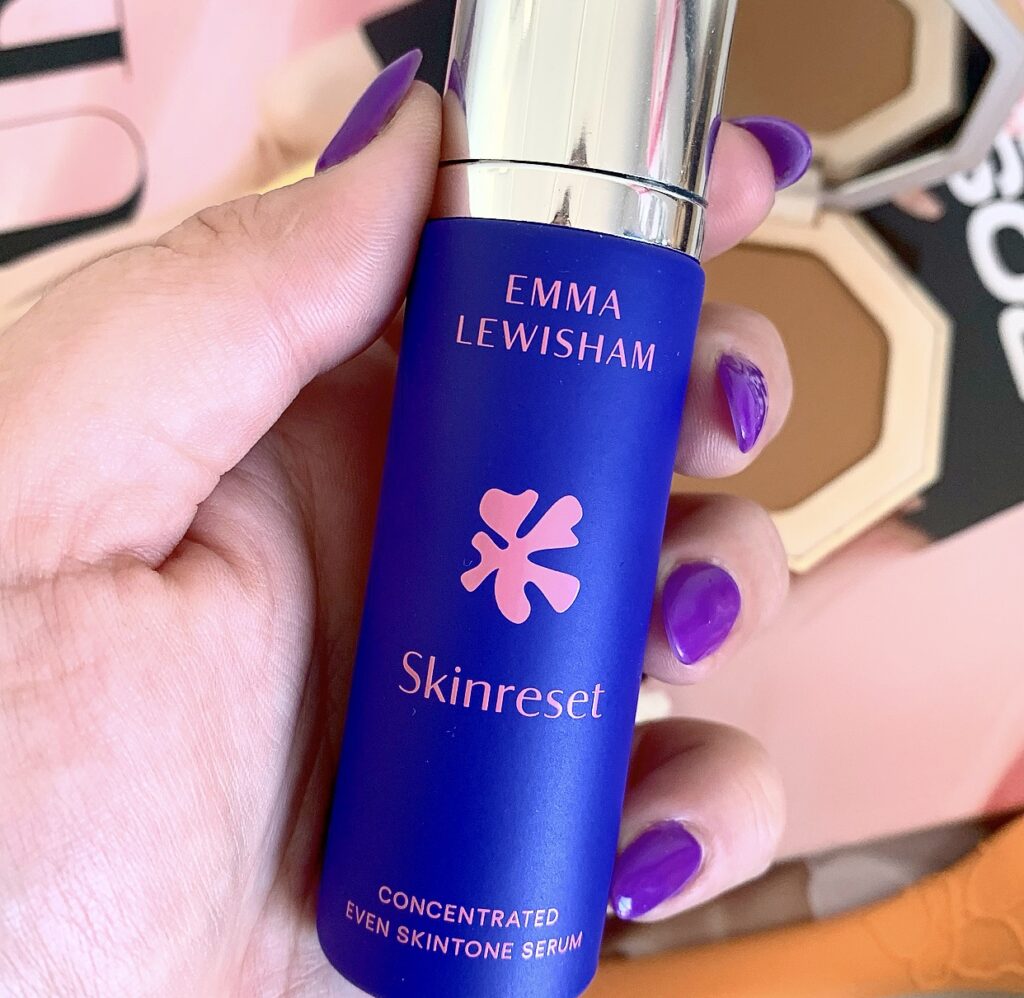 EMMA LEWISHAM SKIN RESET CONCENTRATED EVEN SKIN TONE SERUM – $140.00
Maybe an early call, but fuck it, I'll say it anyway. Product! Of! The! Year!!! Yes, it is expensive. But I'm still floored over the difference it has made to my skin since I started using it back in early February. I have a lot of pigmentation, especially on my cheeks, chin and upper lip area. And I have noticed a significant reduction over the last four months. I have a lot more confidence with my skin in general and I have this product to thank. Emma Lewisham, you're a genius!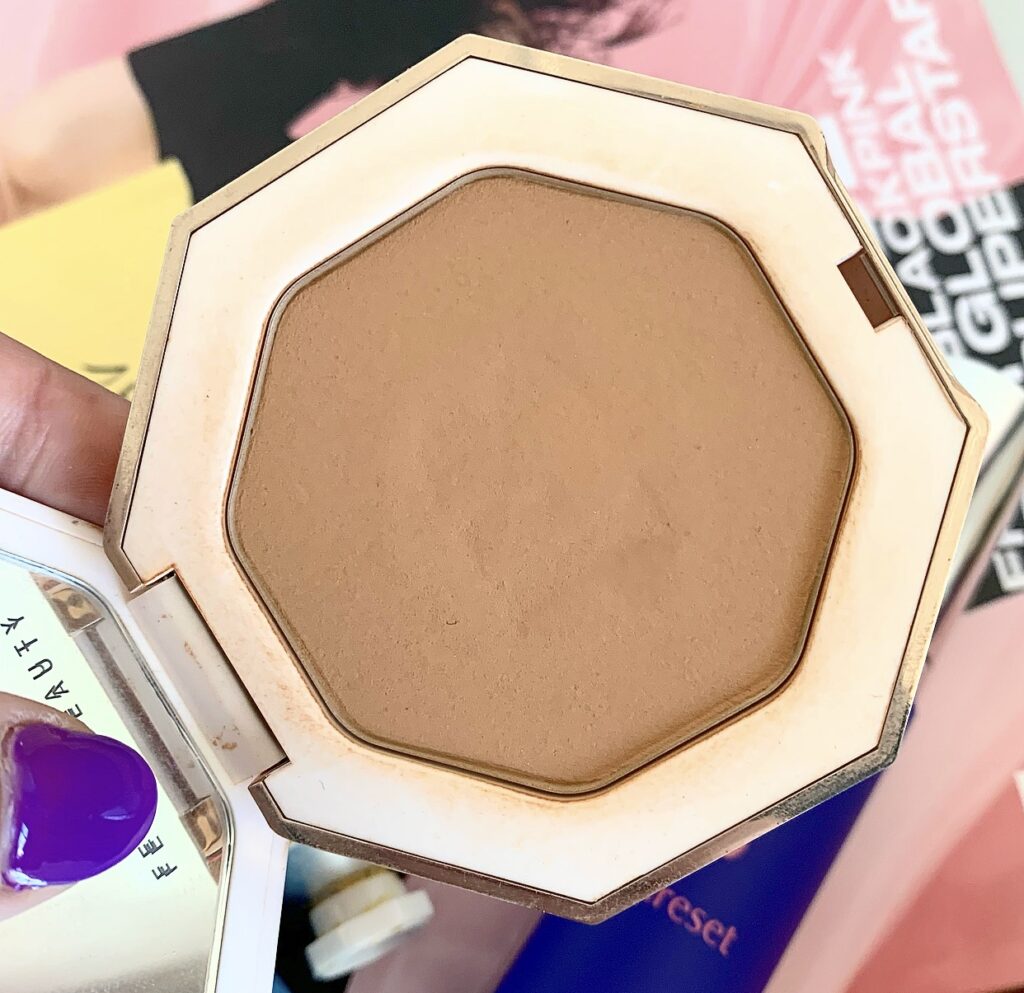 FENTY BEAUTY SUN STALK'R INSTANT WARMTH BRONZER in SHADY BIZ – $46.00
I've actually had this bronzer for a while now. And I'm appalled at myself that I haven't hyped it up more. Because, if I'm being honest, if I've worn bronzer in the last 4-5 months, It's either been a cream that I'm testing or it's been this one. Hell, not only has this bronzer had a permanent spot on my makeup table, the chaotic goblin part of my brain wants me to yeet all of my other powder bronzer and just keep this one (Don't worry, I won't. I own the Gucci Bronzer after all). But this one from Fenty is stellar and well worth the hype.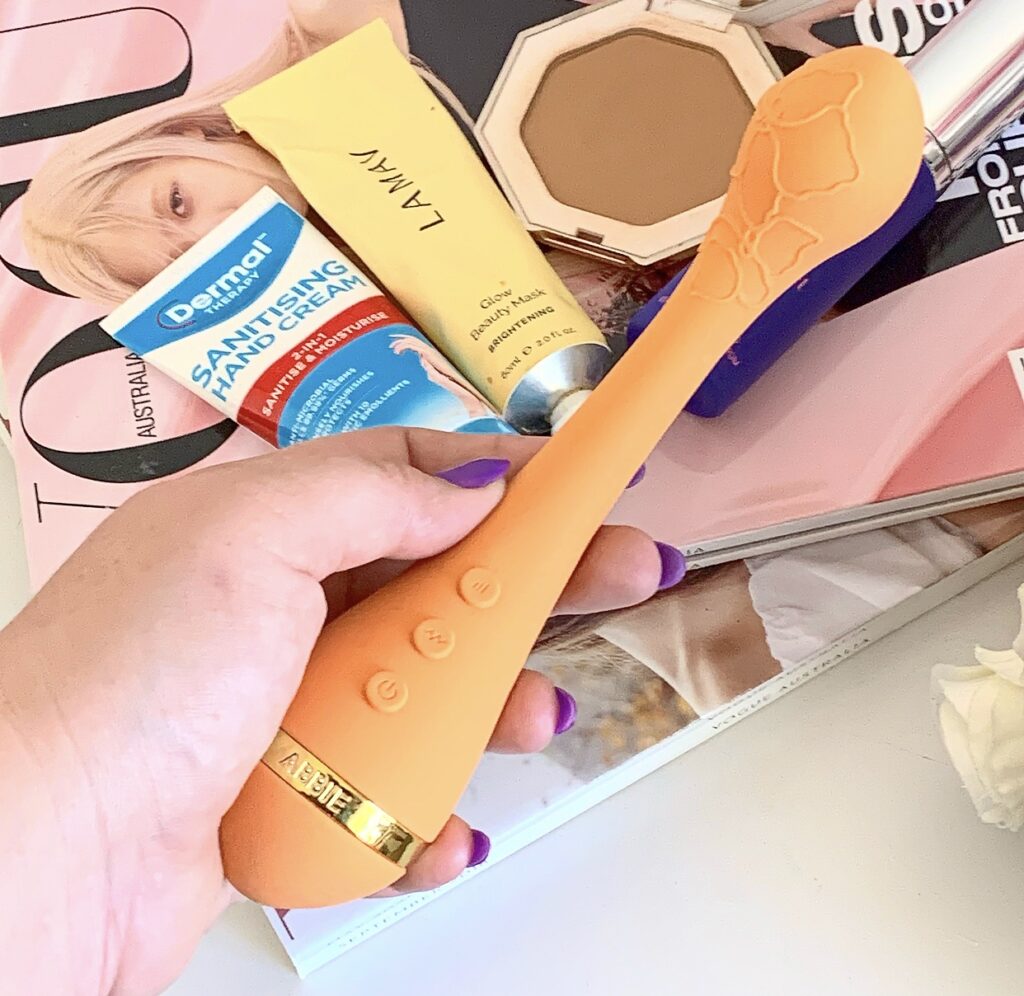 VUSH X ABBIE G-SPOT VIBRATOR – $150.00
I debated with myself quite a bit as to whether or not I should include this. But where I eventually landed is that sexual self care is just as valid and important as any other kind of self care. Also, if I'm being honest with myself, I've used this so many times since I got it, I'd be lying to myself if I didn't include it. If you haven't heard of Vush, they are an Aussie run sexual wellness company. And they collaborated with the iconic Abbie Chatfield to create this stunning G-Spot vibrator. It is made of medical grade silicone, it has 25 different settings, a sleek design that is so gorgeous to look at, it's USB rechargable (which we love) and it has kinda been rocking my world! This was a limited edition collab and at the time of writing, there hasn't been a restock. But Vush has a great range of toys available. And they aren't badly priced either.
So, that is all in terms of my beauty favourites. But I wanted to add a new feature to my Seasonal Faves. Because I am so much more than beauty and I do have other interests, I want to share with you all some of my other favourites from the last few months.
ANIMAL CROSSING: NEW HORIZONS – My amazing husband bought me a Nintendo Switch for my birthday. And as a result, I have fallen head first into the world of Animal Crossing. This was one of those games that I always assumed I would like. But it is slowly taking over my life and I love it.
A BLACK LADY SKETCH SHOW – I've always had a soft spot for sketch comedy. And last year, the incredible Robin Thede teamed up with an amazing ensemble of black comedians and comedy writers to create this series for HBO. This series is not only bursting with talent (with names like Ashley Nicole Black, Skye Townsend, Issa Rae, Gabrielle Dennis, Quinta Brunson, Gabrielle Union, Nicole Byer, Amber Riley all showing up in some form), but it is so damn funny! The first two seasons air on Foxtel here in Australia (and it's just been renewed for a third!), but the individual sketches can also be found on the HBO YouTube Page. I highly recommend the Basic Bitch Ball (Featuring Bob The Drag Queen), 227: The Reboot, and both of the Courtroom KiKi sketches.
PICO SEA SALT CHOCOLATE – I discovered Pico last year when I was on my great chocolate hunt. And while I did fall for it quickly, the range at my local Woolworths was limited and I wanted to see what other flavours were out there. My local pharmacy started stocking more of the flavours a few weeks ago. And out of all of the ones I've now tried, the Sea Salt one is by far the best. It's 58% cocoa. Which for me is right in the sweet spot (no pun intended). But what makes it special is the sea salt flakes dispersed through the chocolate. I love the combo of salty and sweet and Pico has nailed that combo here.
And I might as well end it there. What were some of your favourites from the last few months? Let me know, as always, in the comments below!
Cheers and love
Emily xo