Tubing mascaras have become more and more common over the last few years. And it's definitely easy to see why. They provide all of the benefits of a regular mascara without the dreaded panda eyes. I've now tested quite a few tubing mascaras for the blog. And while I've enjoyed most of them, they all have had minor flaws that stop me from completely falling in love with them. Enter, Mecca Max!
Now, Mecca Max already makes one of my favourite mascaras in the Wink Ink mascara. So, I was already on the lookout for their next launch. When they announced the Whip Lash mascara at the end of May, it quickly landed in my cart. I've spent the last few weeks playing with it behind the scenes and I have so many thoughts. So, does Mecca Max's latest mascara whip me into a frenzy? Just keep reading!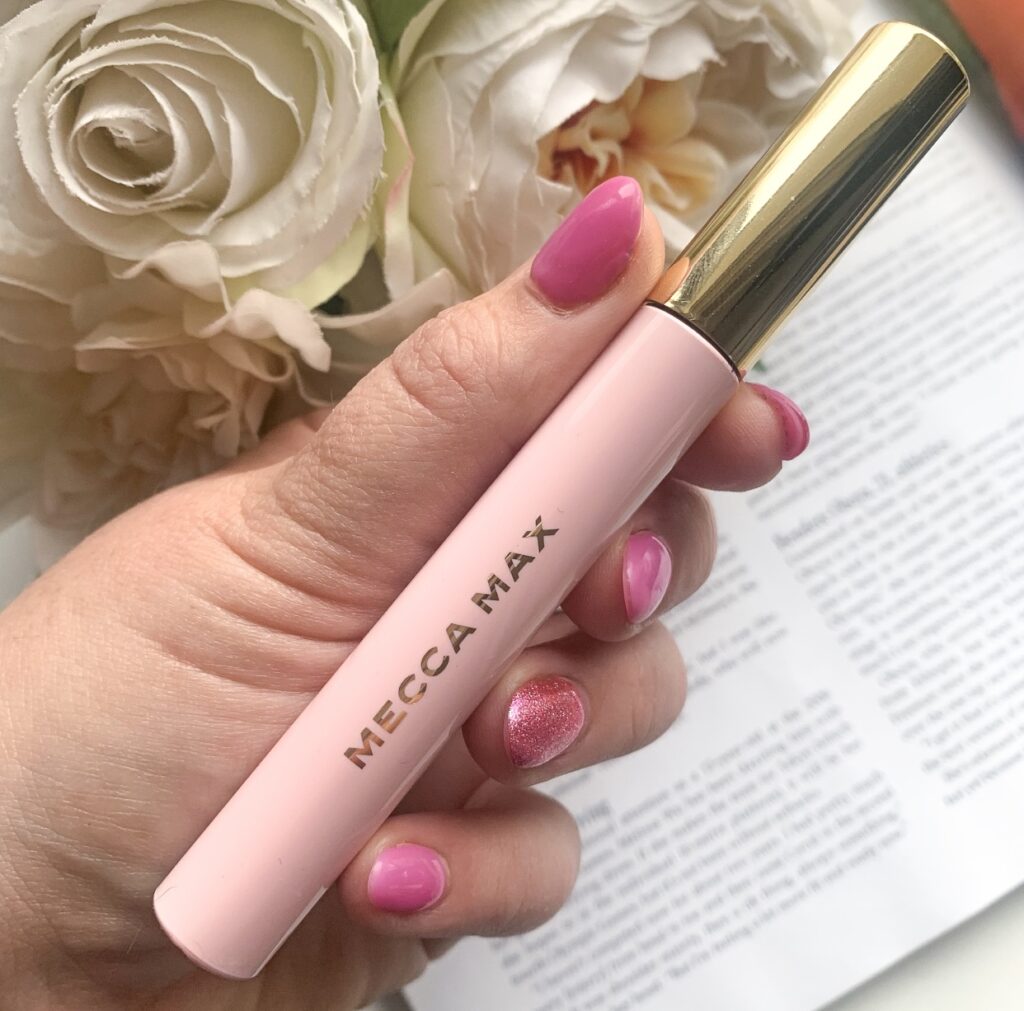 MECCA MAX WHIP LASH TUBING MASCARA – $25.00 – mecca.com.au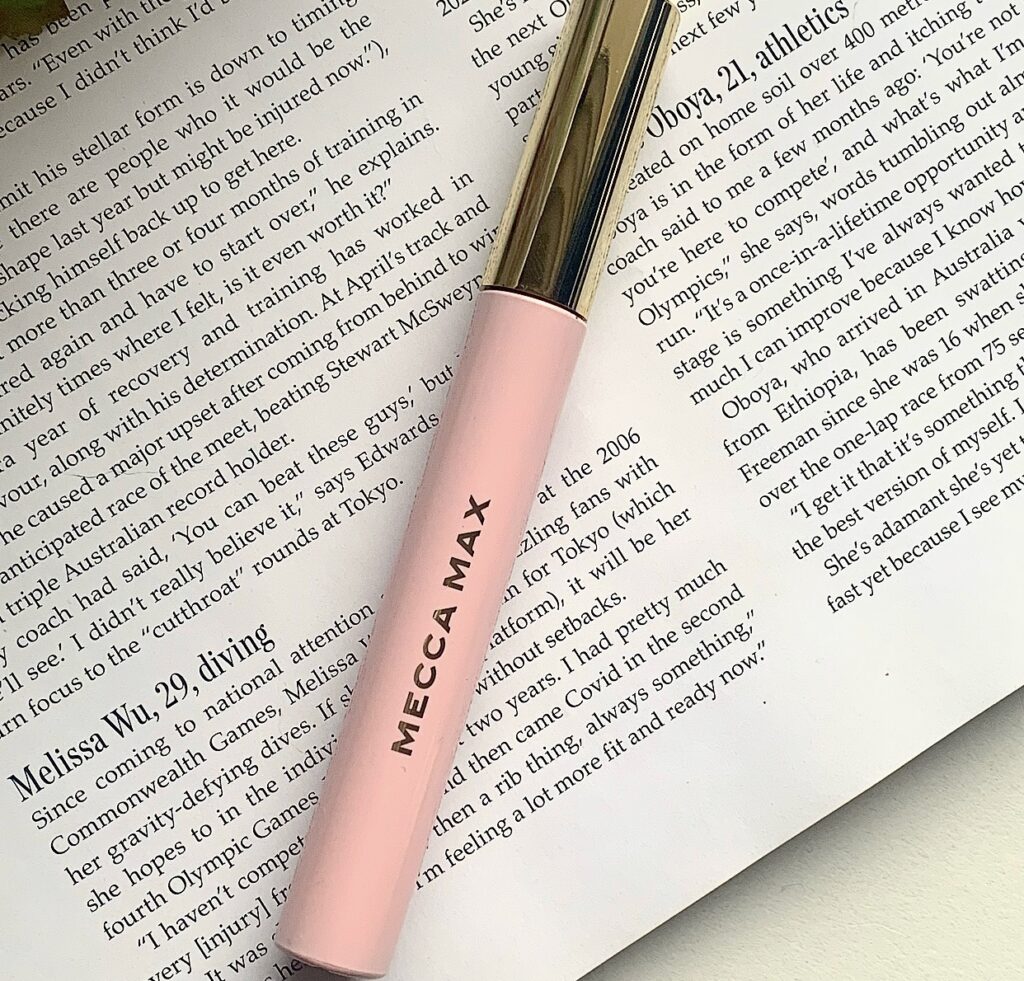 I do love starting these posts with a discussion on the packaging. And the Whip Lash Mascara packaging is definitely on the simple side. It's a sleek, baby pink tube with a metallic gold detail. It's packaging that is very much in line with Mecca Max overall and simple is never a bad thing with me. The Whip Lash Mascara is vegan, cruelty free and contains 8ml of product.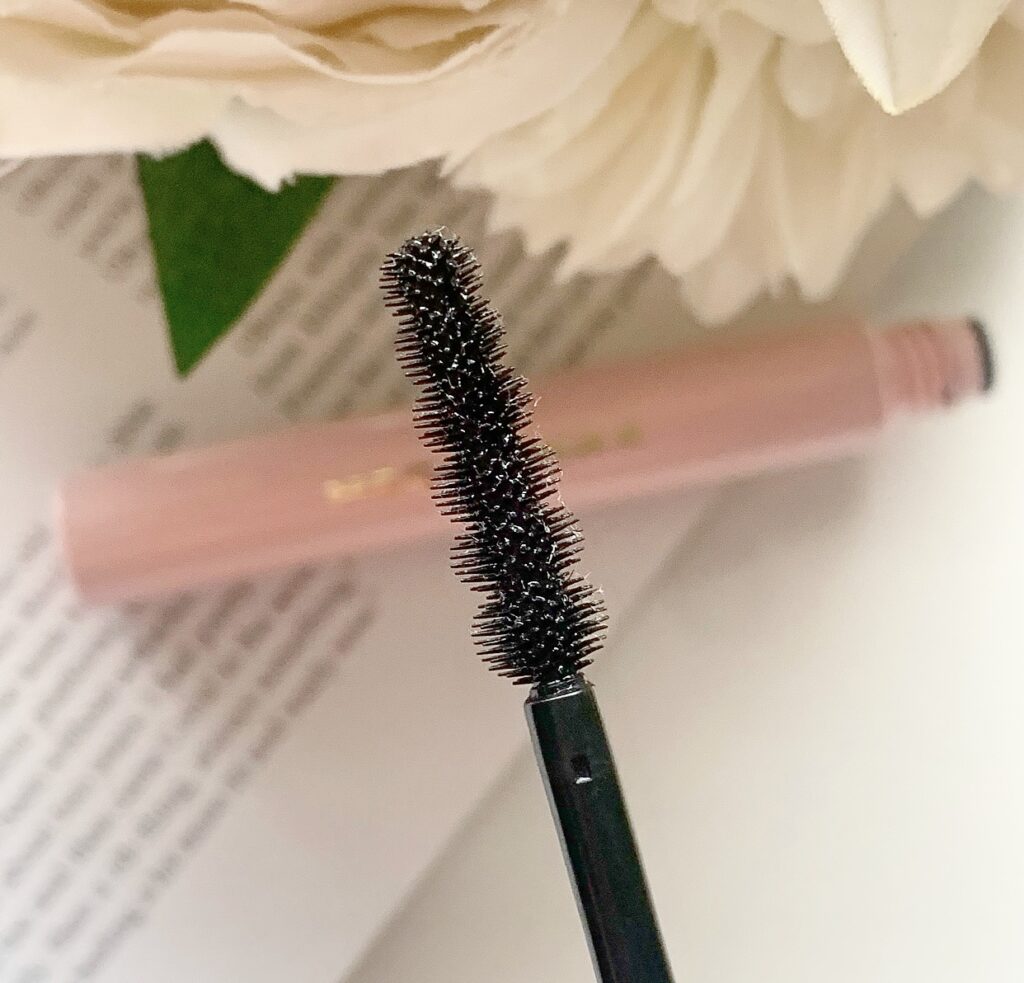 The wand on the Whip Lash Mascara is definitely one of the more unusual ones that I've seen. According to the Mecca Max website, they describe it as their unique 'Bubble' wand. And that's pretty accurate. It does look like spikey bubbles of differing sizes stacked on top of each other. I'm not entirely convinced on how much of a difference this makes to the mascara applying experience as opposed to a more conical shaped wand. But it's well sized and easy to maneuver.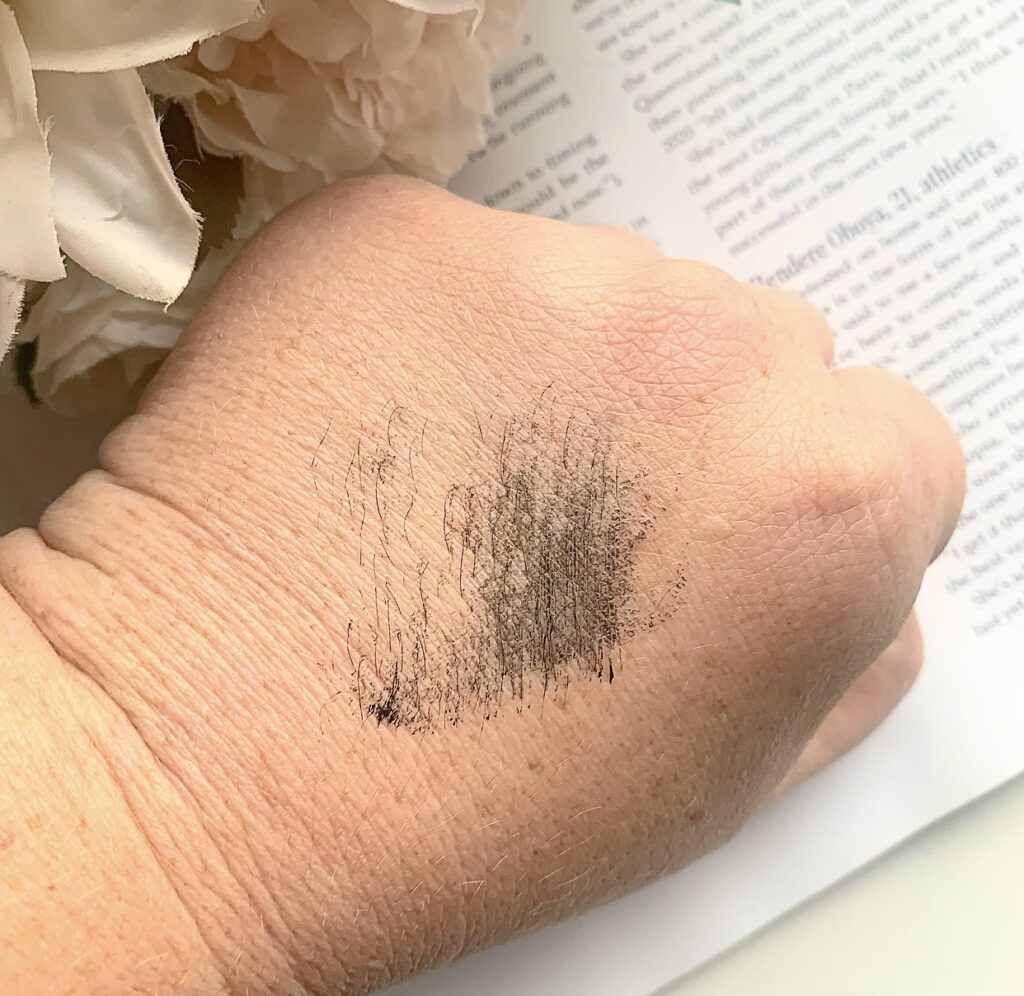 The formula is pitch black and easily coats the lashes. What surprised me was how dry and light the formula feels on the eyes. And when I say dry, I mean in a good way. A lot of the tubing mascaras that I've tried, especially recently, have a long dry down and feel quite heavy on my lashes. The Whip Lash is by far one of the lightest mascaras that I've tried in a while.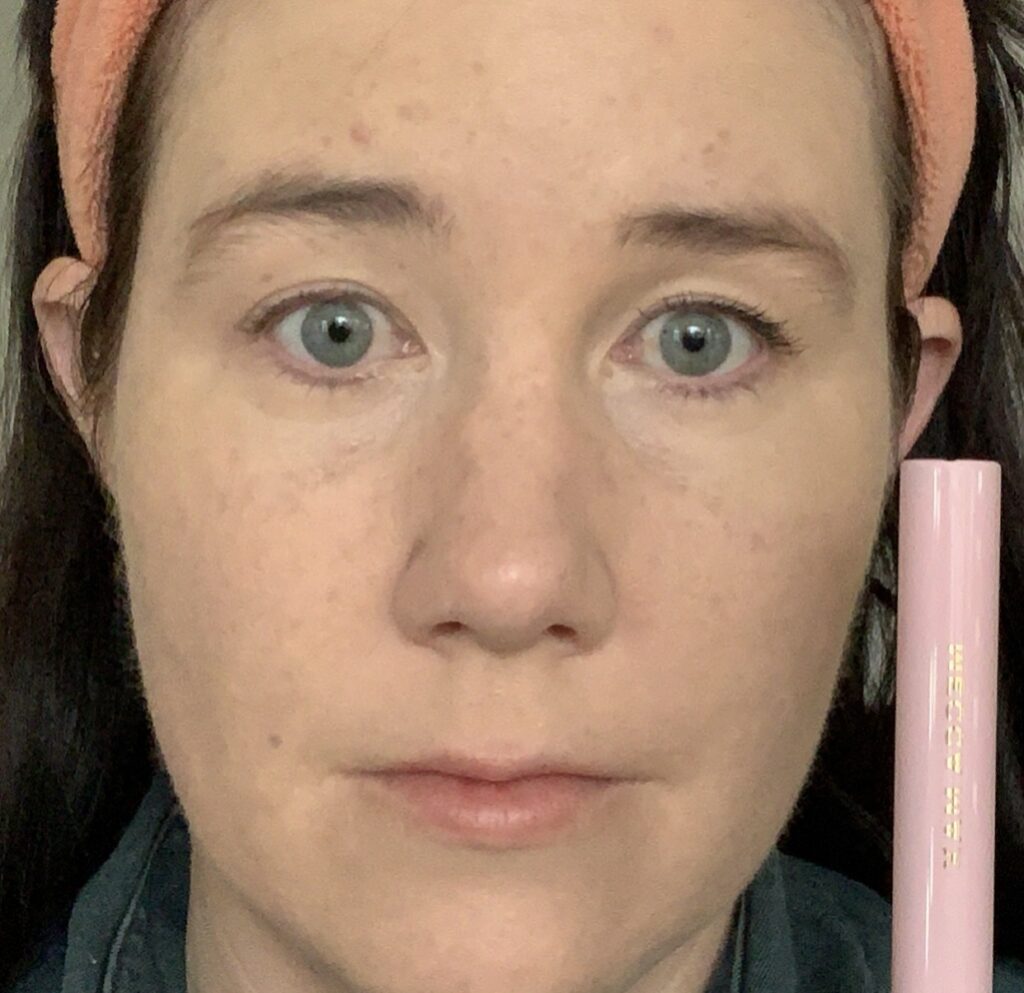 Upon first application, I quickly realised that there was a lot to love about this mascara. That aforementioned lightness meant that this mascara gives amazing lift and curl to my lashes. And it also excels in separation, definition and length. The only setback is that this mascara isn't the most volumising. But considering how light this formula is, that wasn't at all surprising. The Whip Lash Mascara is also a good one for layering because it dries down quickly.
Now, the all important wear test. And guys? I think I found the holy grail of tubing mascaras. I went in knowing that this wouldn't transfer or smudge on me. But this also DOESN'T FLAKE!!! Flakey tubing mascaras are one of my biggest bug bears and to find one that doesn't is a huge deal for me. I couldn't be more impressed if I tried. Also, removing is a breeze. I basically do it on the shower at the end of the day. So, I often wear this mascara for 12-14 hours and it looks as perfect at the end of the day as it did when I first applied it.
So, yeah, not sure how much more praise I can heap on the Whip Lash Mascara. It's an absolute winner from Mecca Max and it's already potentially knocking the Sky High mascara from the number 1 spot! If you spot it at Mecca, I strongly recommend picking it up and if you live internationally, you can order it online. Have you tried the Mecca Max Whip Lash Mascara? Let me know your thoughts in the comments below!
Cheers and love
Emily xo