When I posted my Mecca Max Whip Lash Mascara review last Friday, one of the more popular questions I got asked was what else I enjoyed from Mecca Max. And I thought that was a great question. For those who maybe don't know, Mecca Max is the in house cosmetics line for one of Australia's biggest retailers, Mecca Maxima. They launched back in 2017 and they have a huge range in their line from palettes to foundations, liners to lip glosses. And the whole line is cruelty free, vegan and best of all, insanely affordable!
Unsurprisingly, I am a huge fan of Mecca Max and I have tried my fair share over the years. So, it seemed natural that I would do a One Brand Recommendations on them. These are the 10 products that I would consider to be the essential products that you should try from Mecca Max. Let's get into it!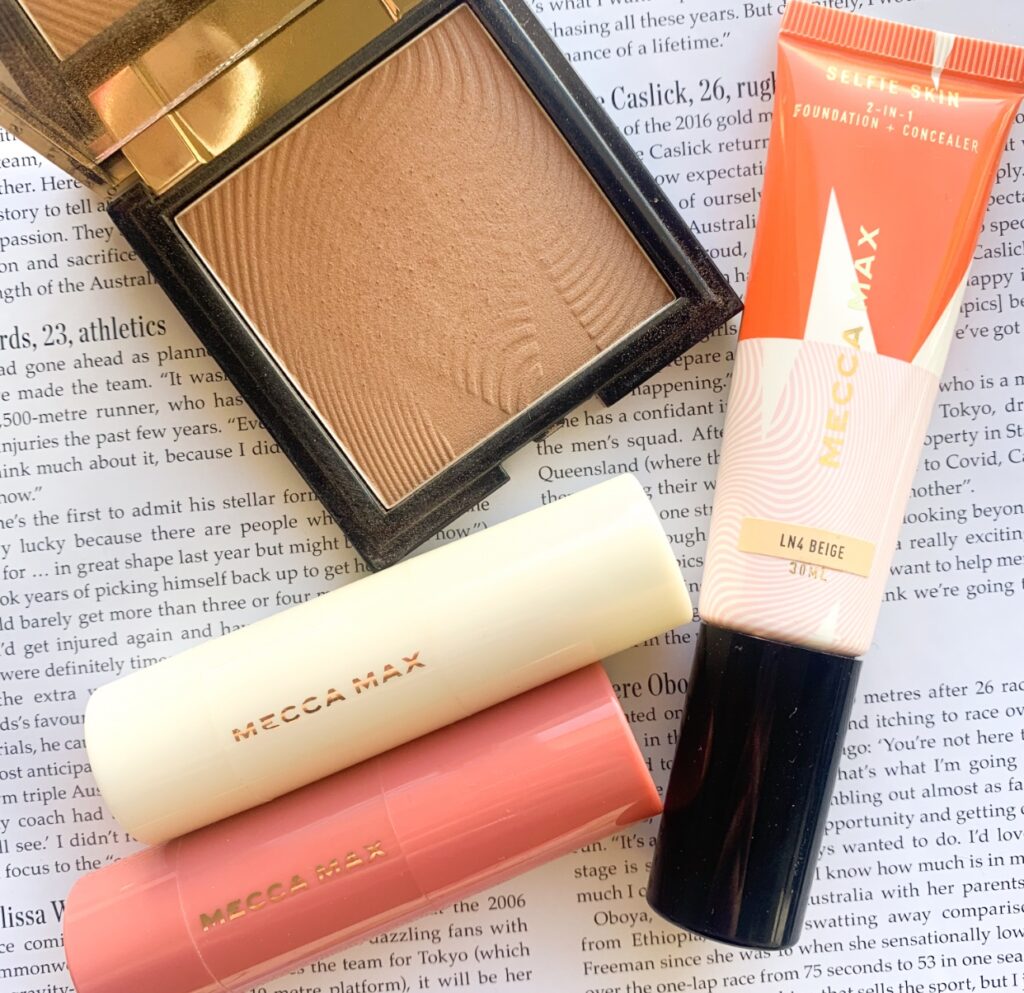 MECCA MAX SELFIE SKIN 2 in 1 FOUNDATION AND CONCEALER – $30.00
This was one of my earliest foundation reviews and to this day, I still enjoy using this for those occasions where I want a bit of coverage. It's pretty long wearing and it holds up even during the excessively hot summer months up north.
MECCA MAX SUNLIT SKIN BRONZING POWDER – $25.00
I believe this was one of my first Mecca Max purchases (yes, I've had it for that long). And it's still as good now as it was the day I got it. This powder is so soft and easy to blend and it leaves the most beautiful, golden warmth to the skin. I use the shade light (there are three shades overall)
MECCA MAX OFF DUTY GLOW STICK – $18.00
This one took a while to grow on me, but now I adore it! It's unique to my highlight collection in that it provides less of an overall glow and more of a iridescent, almost wet finish to the skin. It's not for everyone, I'll admit, but when the mood strikes me, this is perfection
MECCA MAX OFF DUTY BLUSH STICK – $18.00
The blush sticks however I immediately fell in love with! There are six in the range overall (I own the shade Pinch). And they are everything I could possibly want in a cream blush. Easy to apply, long wearing, and bordering on impossible to screw up.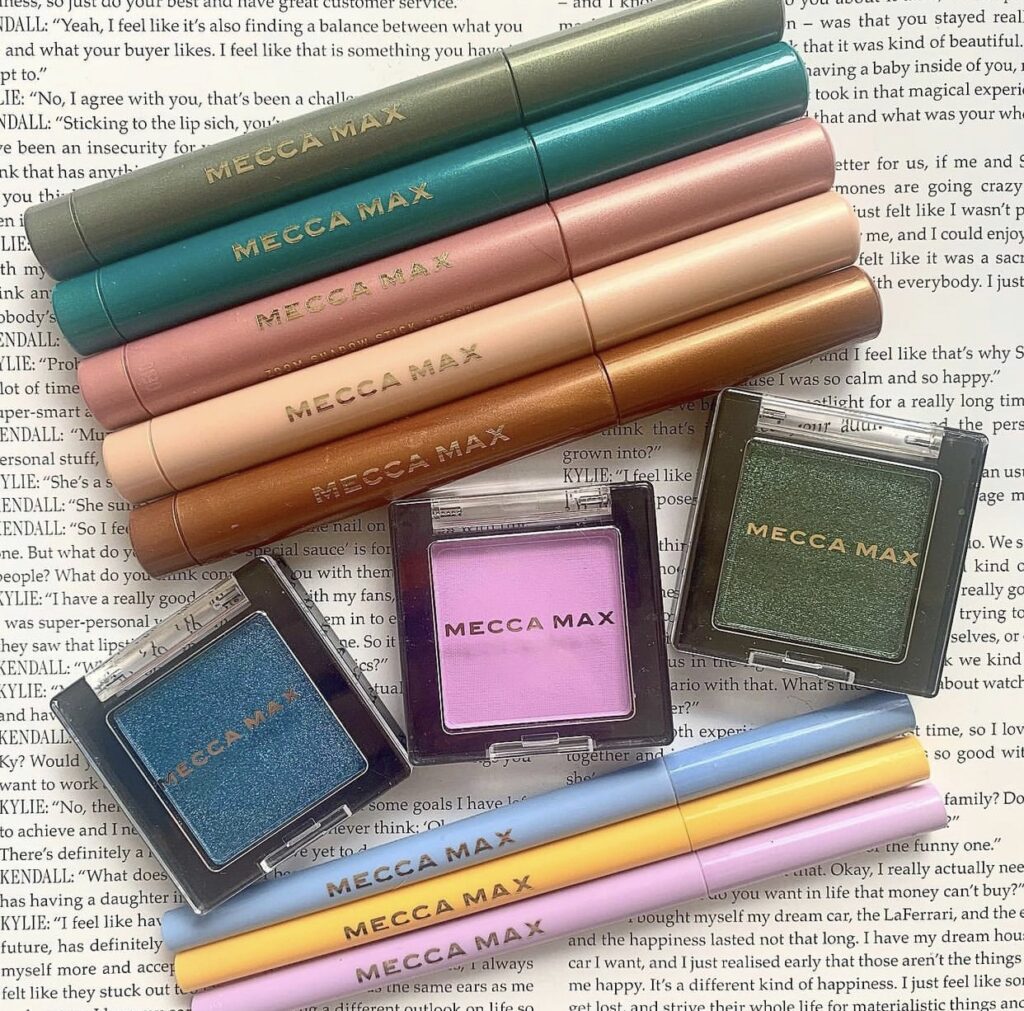 MECCA MAX ZOOM SHADOW STICK – $19.00
Now these I've talked up to death on here! And if there is one product that I recommend over everyone else I'm talking about today, it's these shadow sticks. They are perfect for makeup beginners in that you apply, blend and then you're basically done! The shades featured are Olive, Teal, Baby Pink, White Gold and Copper.
MECCA MAX SINGE SHADOWS – $8.00
Single shadows tend to get lost in the shuffle. But these ones are by far my favourites. There are 24 shades with a variety of finishes (featured shades are 90's Kid, Like, Whatever, and Space Jam). And they are a breeze to work with. The main reason why I wanted to included these however is the price. At $8, these are a steal!
MECCA MAX ZOOM LINER – $17.00
Another one that I've featured many times on Emmie's Beauty Life, these liners come in a wide range of colours (featured are Baby Blue, Canary, and Lavender). They are such an easy way to add an effortless pop of colour to any eye look. And they are so creamy and easy to apply.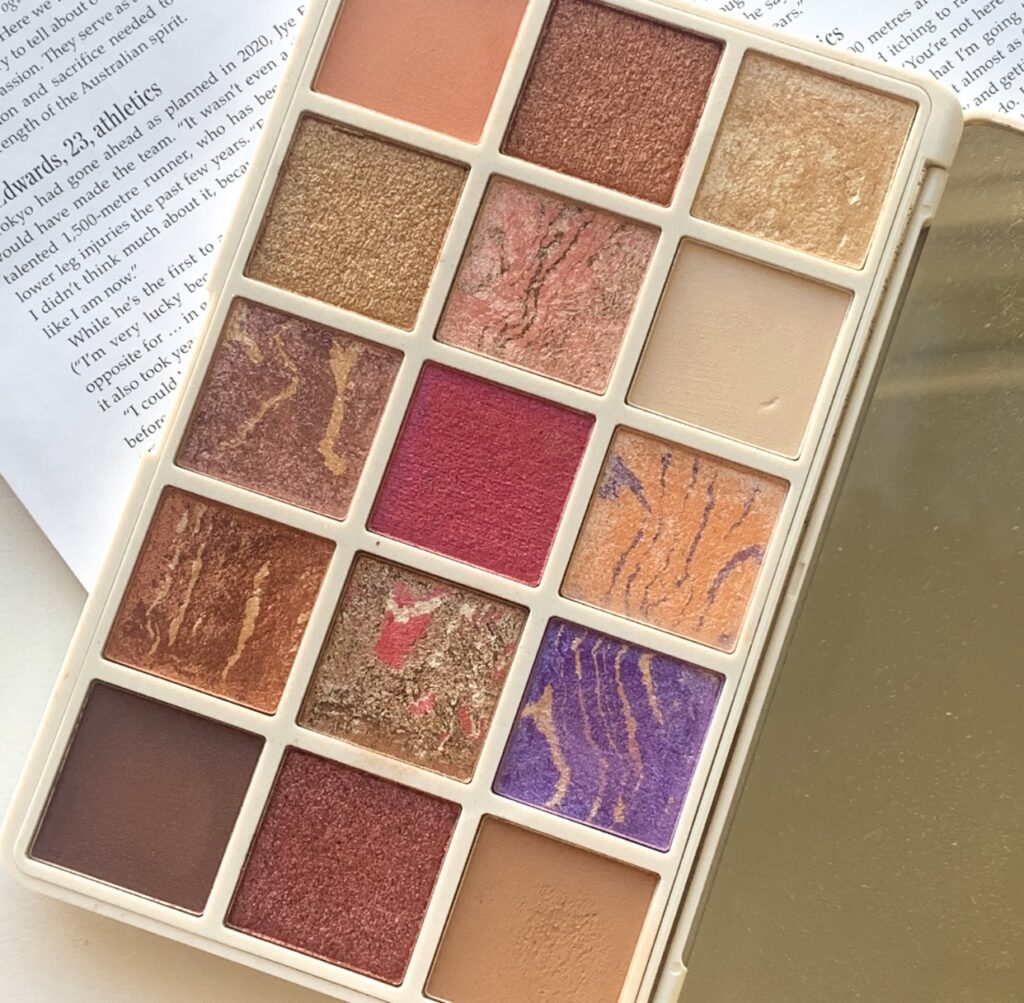 MECCA MAX DESERT QUEEN EYE AND FACE PALETTE – $38.00
The Queen series of palettes are by far some of the best known products in the Mecca Max line. The quality is amazing, they are extremely versatile, and they come with a great range of finishes. They have released four of these palettes over the years. However, the only one that was made permanent was the Desert Queen. This is chock full of earthy reds, bronzes and golds that work basically everywhere on the face and body. If you're a neutral fan, this is a go to palette.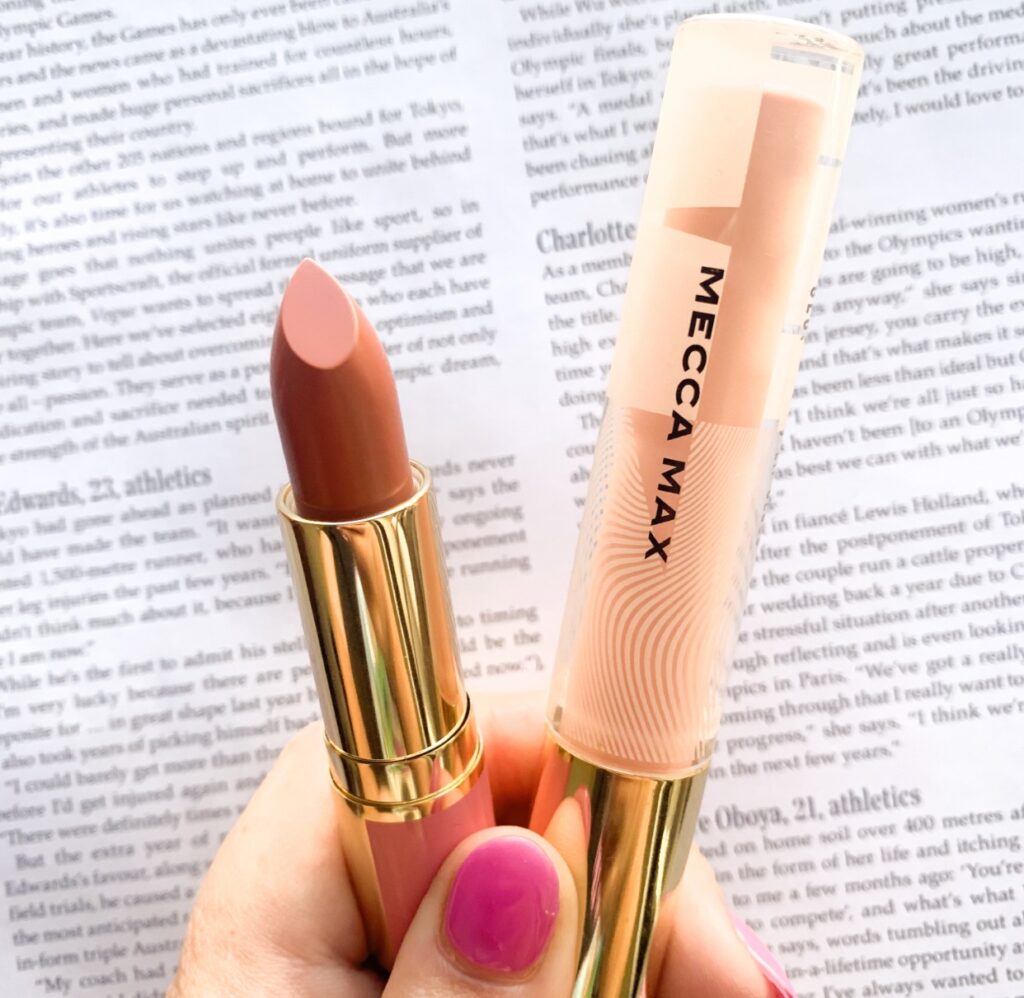 MECCA MAX POUT POP LIPSTICK – $20.00
I'm a pretty easy lay for a lipstick. But these are something else. The formula on these (specifically the Shine formula) is so creamy and pigmented. And they last a while on the lips. The shade featured is Plush and its a real winner for those deeper nude fans.
MECCA MAX GLOSS BOSS LIP GLOSS – $18.00
Finally, the Gloss Boss lip glosses are probably some of the most underrated out there. There are 17 shades in this range. So there should be a colour to suit you. Best of all, these actually have some pigment to them! So you can either wear them on their own or as an addition to a lip look. I have the shade Cool It, which is a light nude shade that is best worn sheered out.
And those are my Recommendations! There is so much more that I want to try from Mecca Max because I do sincerely love this range. And for my international readers, you can get your hands on these goodies as Mecca ships Mecca Max world wide! What are your Mecca Max recommendations? Let me know in the comments below!
Cheers and love
Emily xo