And I'm back with another addition of one of my favourite series. Much sooner than usual this time. You see, it's been a hectic few weeks. And when I'm feeling stressed, nothing makes me happier than scrolling through Instagram, seeing what y'all are loving, and immediately adding those products to my cart. It's a vicious cycle. But one that makes quality content. So, let's get into this!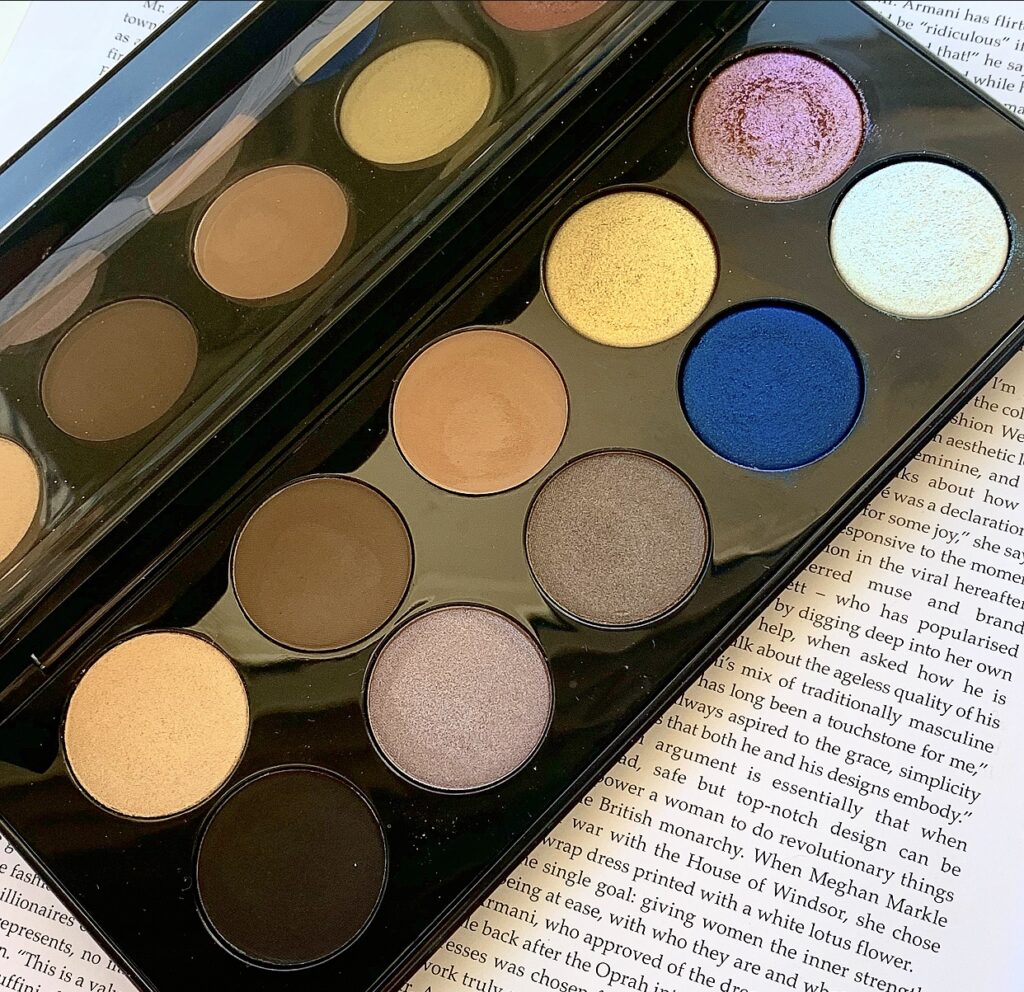 PAT MCGRATH MOTHERSHIP I: SUBLIMINAL EYESHADOW PALETTE – $205.00
RECOMMENDED BY – Ms Hannah English
Confession time. Would you believe there was once a time where I didn't want this palette? It's true. Even though I have always planned on owning all of the Mothership palettes, the Subliminal palette was one of the palettes I was going to leave until later. Because I wasn't that interested in the colour story. In fact, I thought it was a little basic. But when Hannah did a sit down swatch fest of all of her PMG palettes, she was extremely vocal in her praise over this one. Saying that it was one of her most worn palettes. And shortly thereafter, it landed in my cart.
MY THOUGHTS – God damn it, she's right. This is the best one. It's certainly overtaken the Divine Rose in terms of being my most worn. And the shades are just so easy to apply. I strongly recommend this one of you want to get into Pat's palettes but you aren't sure which one to start with.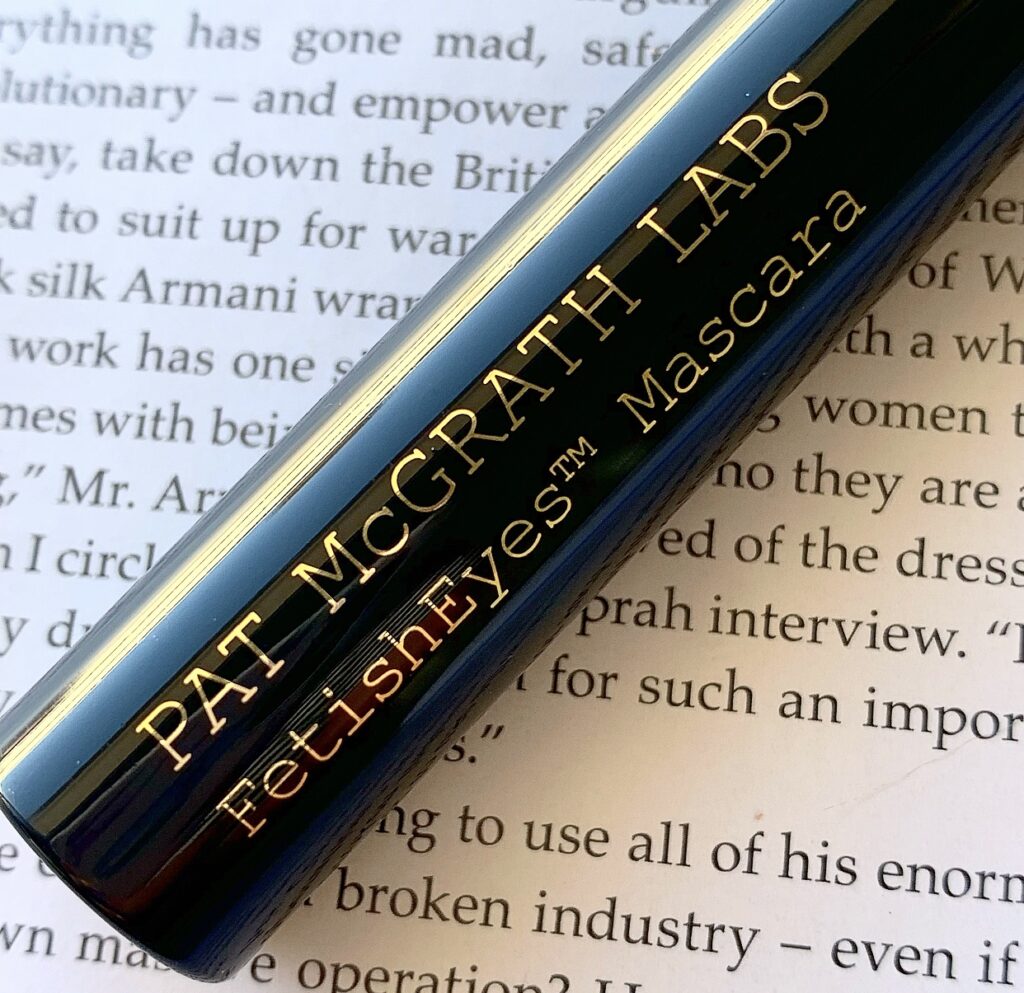 PAT MCGRATH FETISHEYES MASCARA – $49.00
RECOMMENDED BY – MinnieMakeup
When I picked up the Subliminal palette, I was looking for something else from Pat McGrath to try out. Mostly to pad out my cart. But also because outside of the palettes, Pat McGrath is a range I still haven't tried that much from. I then remembered the fab MinnieMakeup saying that she quite enjoyed the FetishEyes mascara. And seeing as I'm something of a simp for mascaras, that was my pick.
MY THOUGHTS – I have since reviewed this. And unfortunately, it was a fail for me. I liked how voluminous and dramatic it made my lashes look. But it also smudged under my eyes really badly. And it's only gotten worse since my review went up. The formula hasn't really dried up at all. It's still really waxy and thick. Which is a shame. I really wanted to like this one.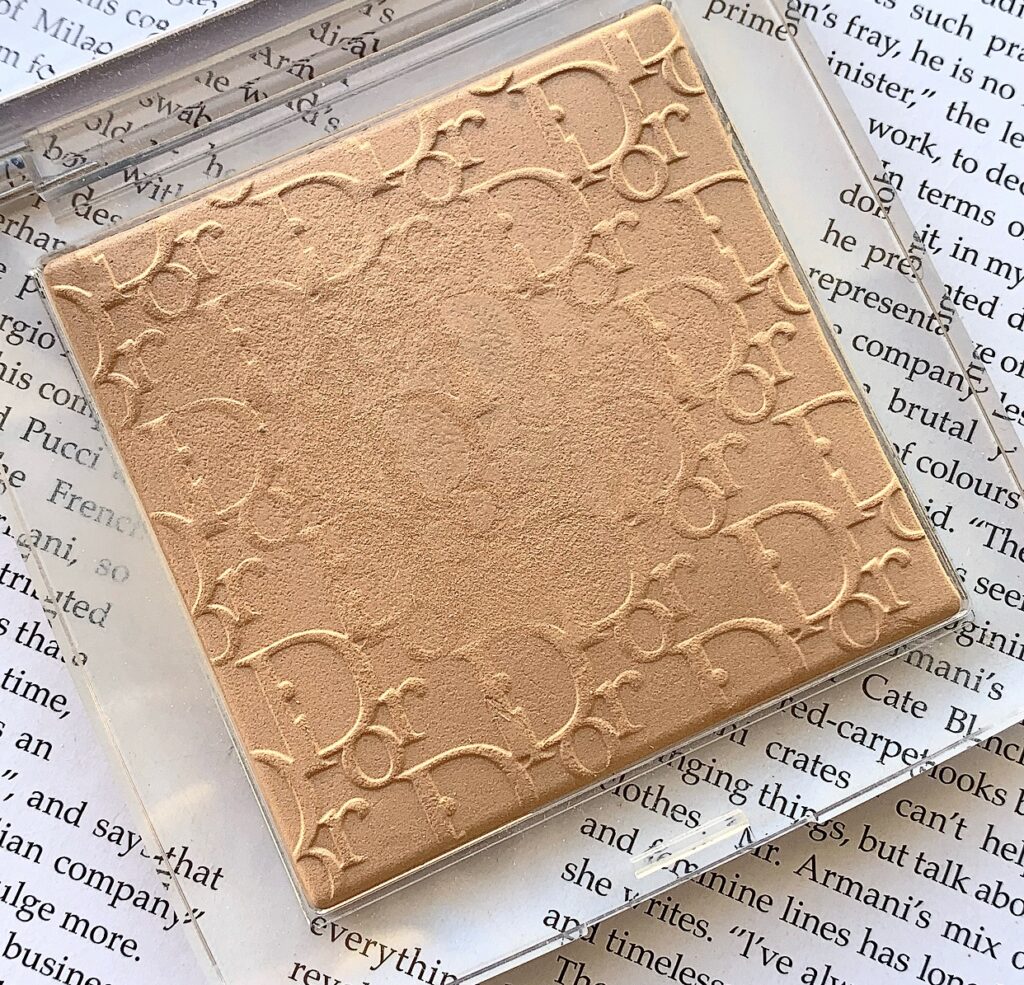 DIOR BACKSTAGE FACE & BODY POWDER NO POWDER – $70.00
RECOMMENDED BY – Bianca Hill
I named Bianca for my inspo for this purchase. But the reality is that when this launched back in I think May, this powder was basically all over Instagram. The packaging and product were both so aesthetically pleasing. I had to have it.
MY THOUGHTS – When I mentioned that I had both this and the Charlotte Tilbury Pressed Powder. I was asked which one was better. And to be honest, that's a hard question to answer. Because they aren't the same and they serve different purposes. The Charlotte Tilbury powder is one I would recommend if you want you want some additional coverage and for your base to be more matte. Whereas the Dior powder is lighter and leaves the skin with a natural, slightly luminous finish. And out of the two, the Dior powder is the one that I've been reaching for more at the moment while my skin is on the drier side. I really love this one right now. If you're really oily however, I can see you hating this.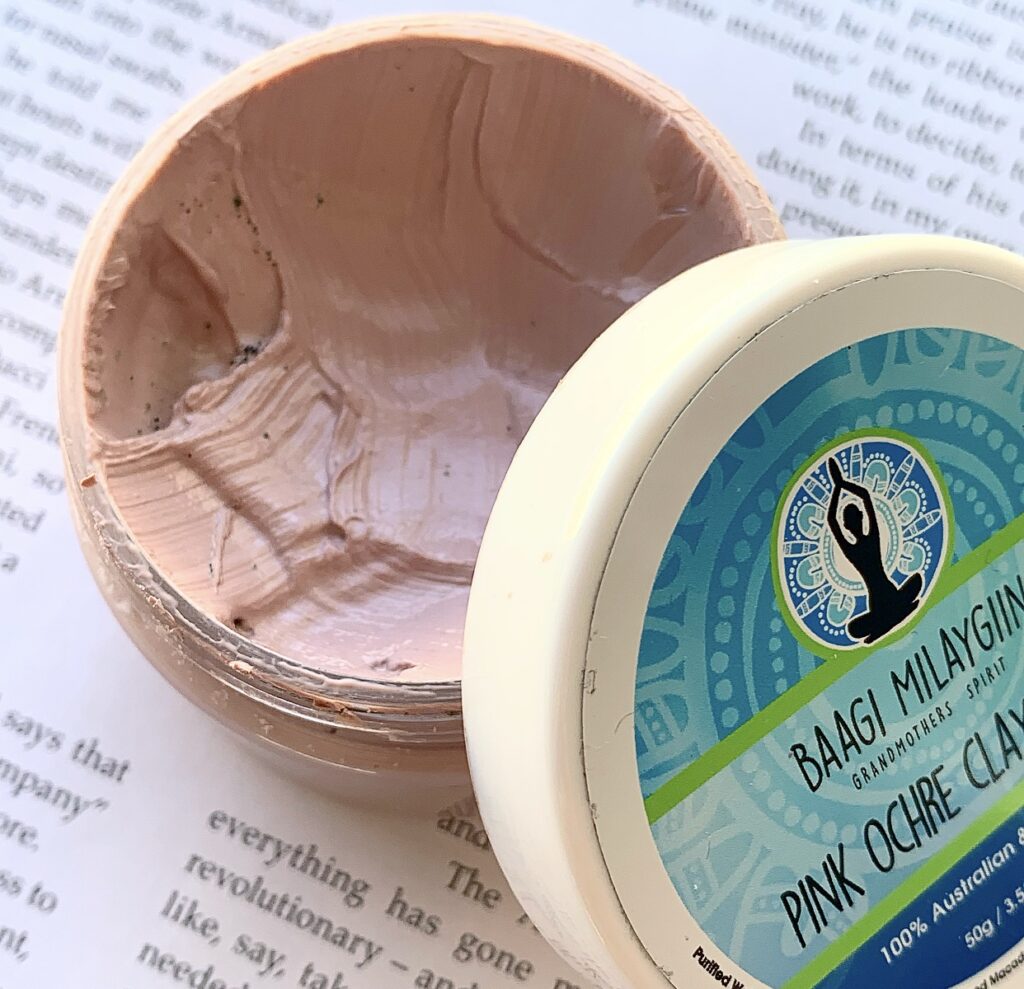 BAAGI MILAYGIIN PINK OCHRE CLAY MASK – $50.00
RECOMMENDED BY – RivetLicker
I've been a huge fan of pink clay masks for years, I mean, how many tubs of the Sand & Sky have I been through? But I acknowledge that pink clay has it's roots in traditional bush medicine. And it was high time that I tried a mask that was made by people who had a deep understanding of the ingredients and their history. It was Lara over at RivetLicker who pointed me in the direction of Baagi Milaygiin, a first nations owned skincare line. And I picked up their Pink Ochre Mask to test out.
MY THOUGHTS – Guys, this mask is lovely! It has all of the things that I expect from a clay mask (ease of application, quick dry down, easy rinse off). But there are a few other benefits. This mask has Gumbi Gumbi and Kunzea oil mixed into it (you can see the green flecks throughout). Gumbi Gumbi has been recognised for it's skin healing benefits. And Kunzea oil is also great for healing blemishes. I've had a few pesky breakouts at the moment an this mask has helped in a significant way. Definitely worth checking out.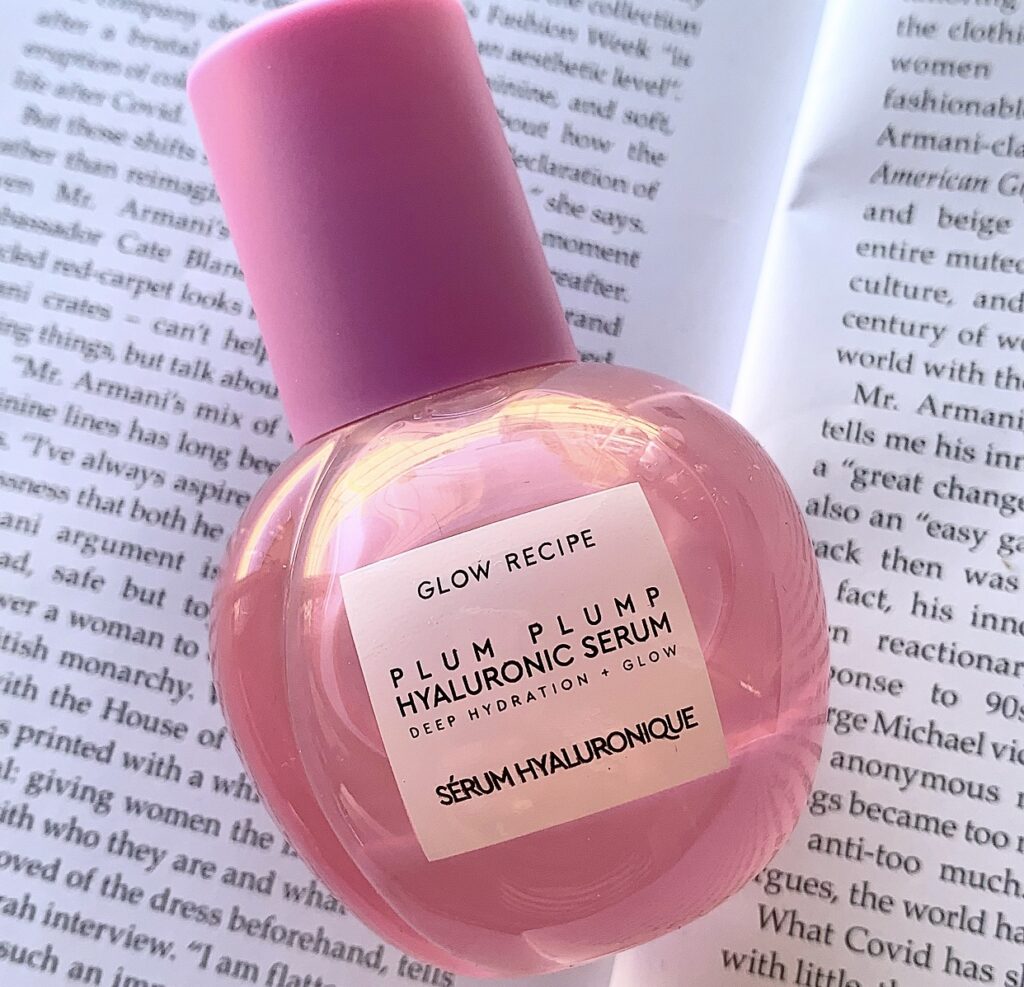 GLOW RECIPE PLUM PLUMP HYALURONIC SERUM – $60.00
RECOMMENDED BY – Honestly Rosa, Picky Chic
Back at the start of Winter, I was scrolling my way through my IG feed when I saw this stunning pink bottle pop up multiple times in a row. I was already on the hunt for a new Hyaluronic Acid as I was running out of the one that I had. And the great things that Rosa and Ali were saying about it was enough to convince me to pick it up.
MY THOUGHTS – Admittedly, I've only been using this for the last month. But wow! I love it already. The formula is one of the better ones that I've tried. Not too watery, not too tacky. And it soaks into the skin with ease. I especially love mixing it with my Niacinamide to help heal my dry skin. My one gripe is that the pump on mine is a little stiff. But that's the worst thing I can say about it.
And that, for the time being, is it! You are all unintentional experts at making me spend my money. Or maybe that's a me problem. Oh well! What was the last purchase that I inspired you to make? Let me know in the comments below!
Cheers and love
Emmie xo