Y'all, I think we can all agree that 2022 so far has been something of a mixed bag. But for me personally, I had one thing that I was looking forward to more than anything else. And on Monday, that thing arrived. Everyone, I welcome you to my 2022 Beautylish Lucky Bag unboxing!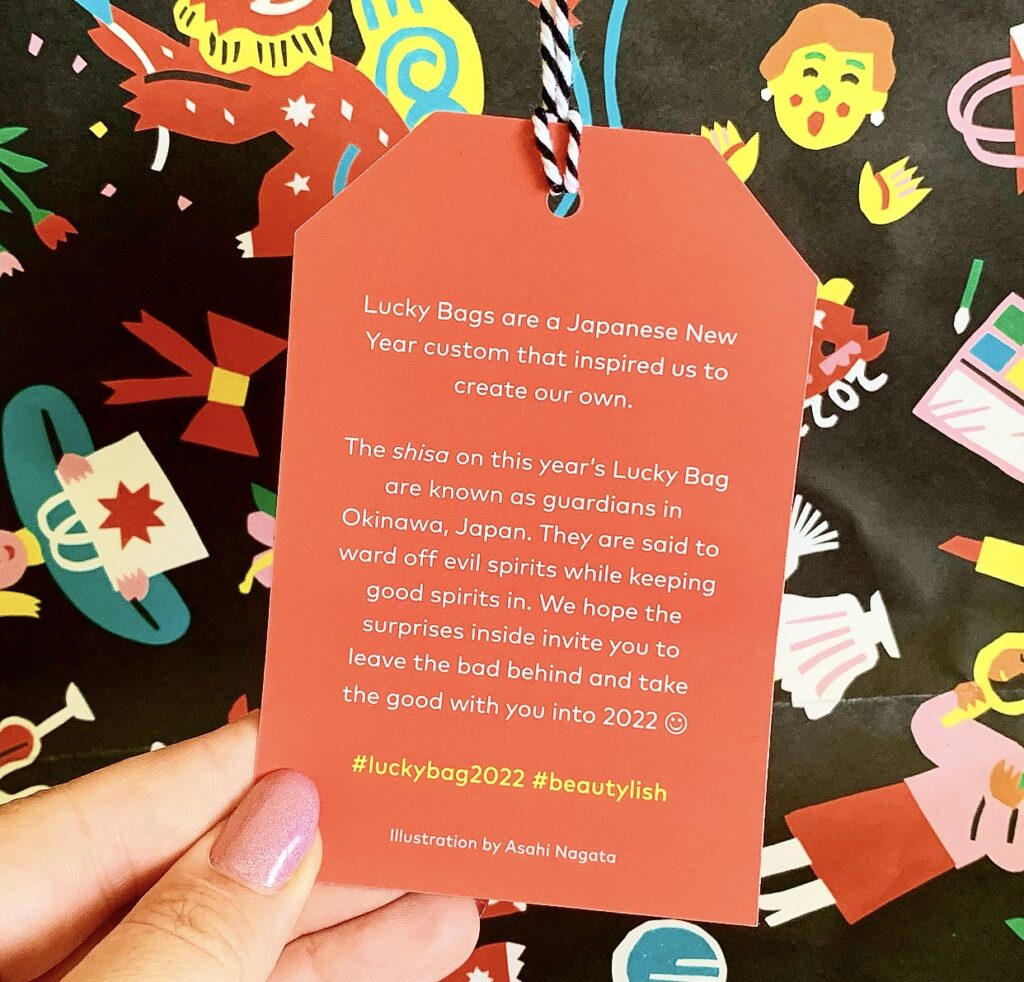 For those who may not be familiar, Beautylish is an online cosmetics retailer based out of the US. And at the end of every year, they do these Lucky Bags (based off the Japanese custom of Fukubukuro) that have all kinds of amazing products in them. Pretty much every bag is different and they all contain products that Beautylish carry such as Wayne Goss, Charlotte Tilbury, Natasha Denona, etc. They had a few different versions of these boxes available. And the one thing I can guarantee is that they always sell out within hours. So, like I said, I got mine on Monday and I can't wait to dive in and show you what I got!
Before I do that though, I did want to go through the basics of the box. I got the Original Lucky Bag (the only one that ships internationally) which was $75US plus $15 shipping. All said and done, I paid around $140AUD for my box (that includes shipping, taxes and conversion). The total value of my box is supposed to be above $150US (approx. $210AUD). So, in a bid to figure out whether or not this box was worth my money, I'll have both the Beautylish pricing and the Australian pricing for each product. Some of the products I got can be bought here in Australia easily. However, for the products that are Beautylish exclusives, I'll just use the converted price. OK, enough rambling, Let's do this!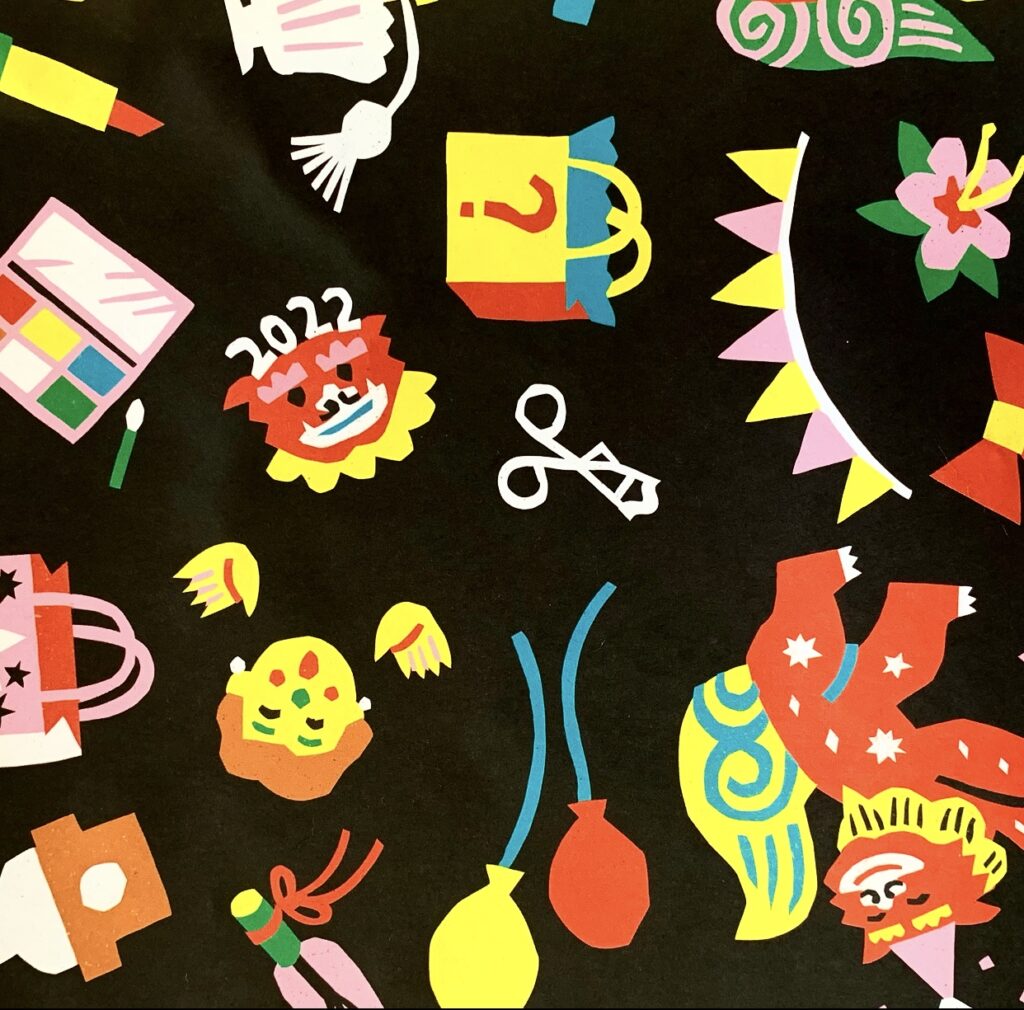 Yeah, one more bit of rambling. But I had to share the paper that came with the box this year. The artwork was done by the incredible Asahi Nagata and the shisa that are depicted are known as the Guardians of Okinawa, Japan. They are supposed to ward off evil spirits, while keeping the good spirits in. It's such beautiful artwork and I would actually love to get it framed. It's too pretty to waste.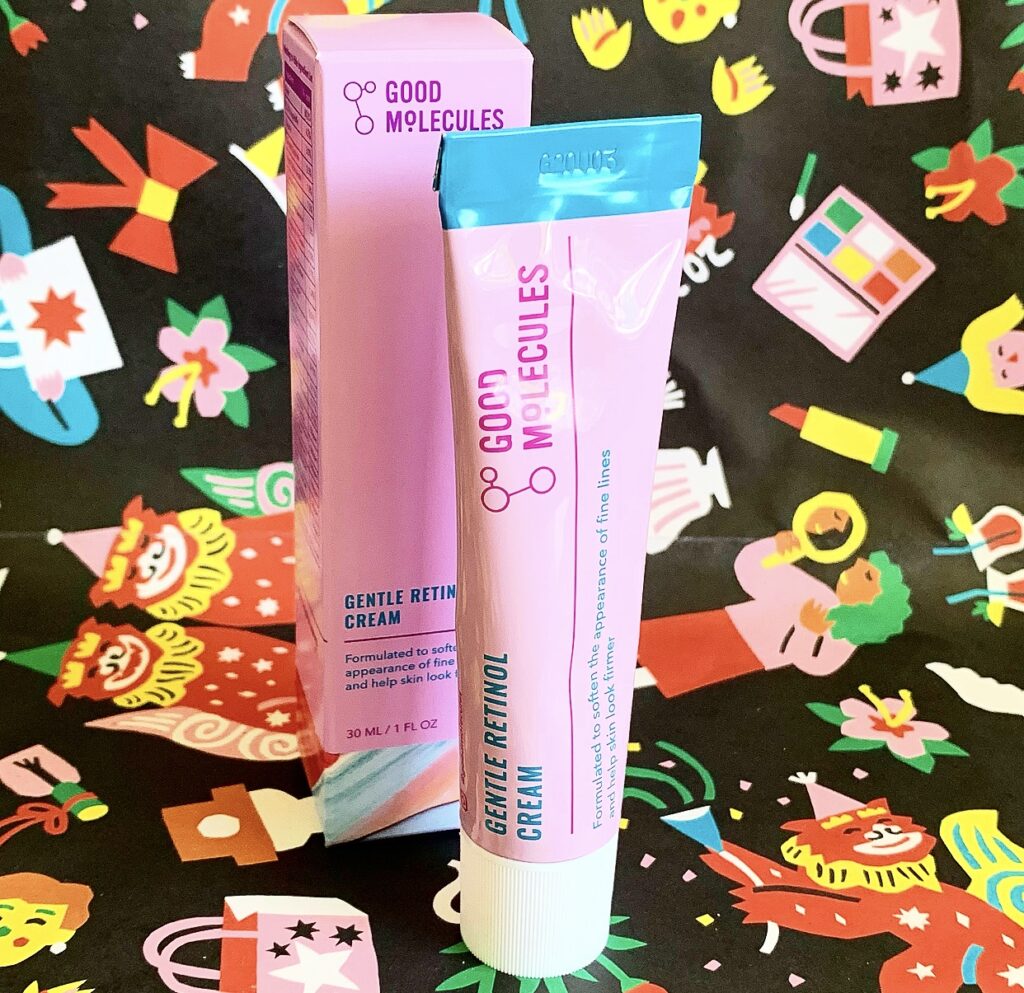 First up, we have the GOOD MOLECULES GENTLE RETINOL CREAM – $8.00 ($11.10AUD) *Beautylish Exclusive*. Knowing that Good Molecules is a home brand for Beautylish, it was pretty obvious that I would be getting something from them in my box. However, when I saw this, I had a massive rush of relief. I will admit to cheating and watching a bunch of unboxings online when the Lucky Bags started making their way to US Youtubers. And the two most common products I saw when it came to Good Molecules was the Rosewater Cleanser and the Glycolic Acid Toner. Neither of which I've tried and neither of which I really need. I have a cupboard full of cleansers and toners I need to use up. What I don't have a lot of is Retinols. And this sounds like a goodie. It's 0.1% Retinol, great for beginners. And because it's in a tube, it should be pretty stable. I'll keep you posted on my thoughts!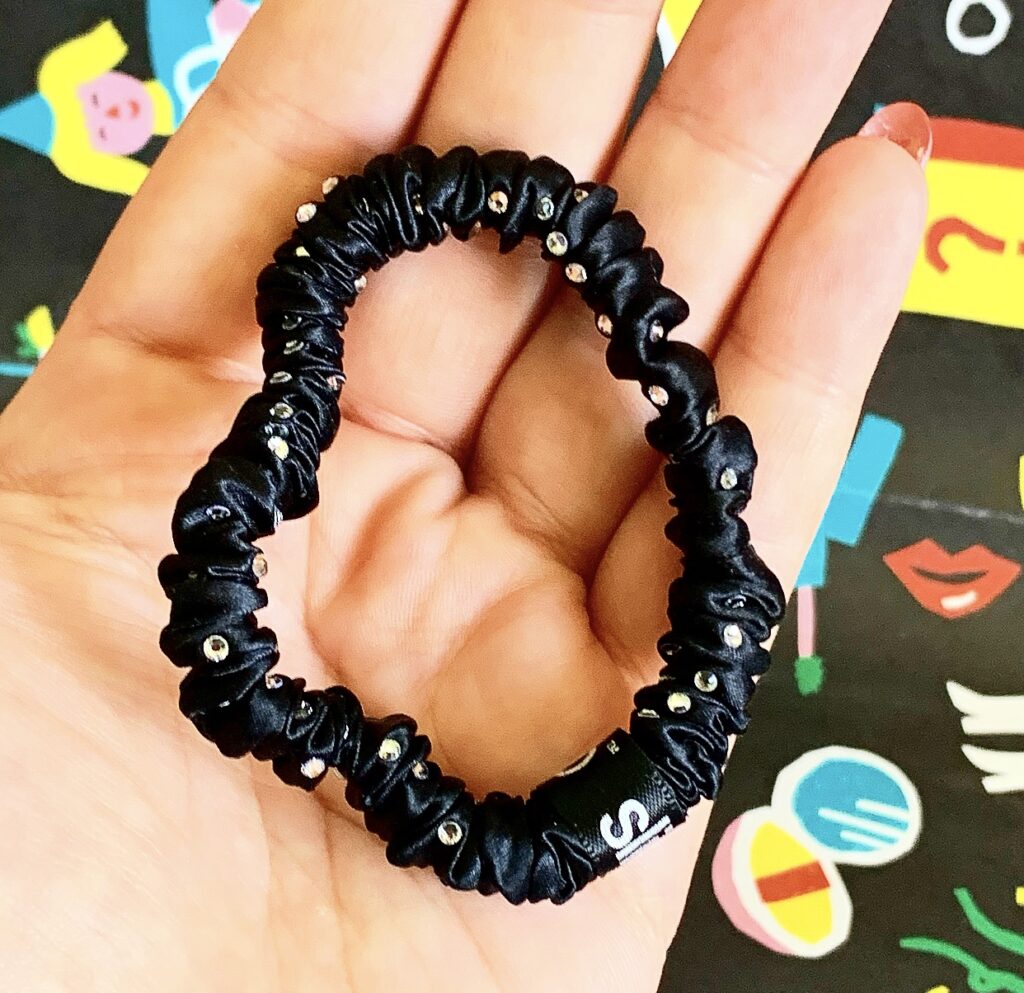 Next up is a sample of one of the SLIP PURE SILK CRYSTAL SKINNY SCRUNCHIES – $45.00 for a pack of 4 ($60.00 available at mecca.com.au). Is this hella expensive for a hair scrunchie? Yes. But in it's defense, I have heard really good things about them. The silk is supposed to be good for hair breakage. And as someone who has super fine hair, this can only be a good thing. Now, to hide it from my cat…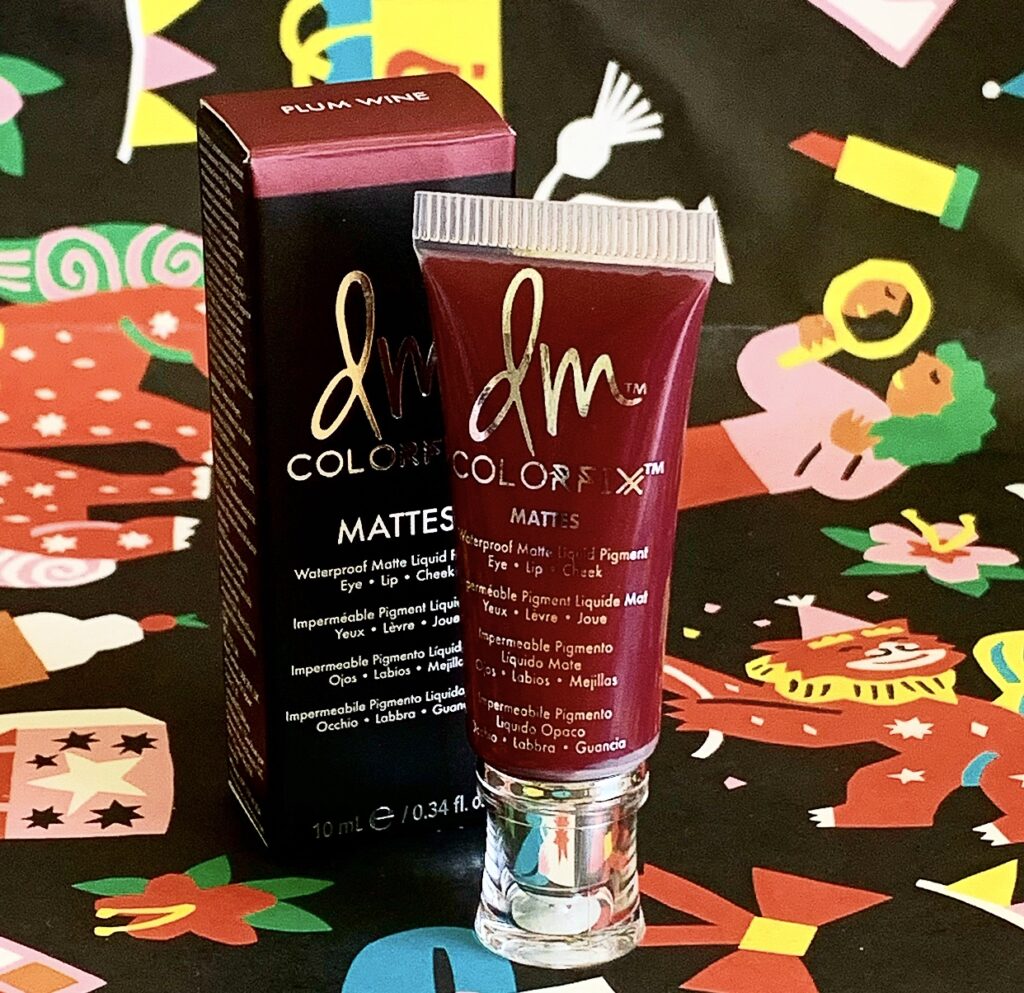 The next product that I have is one that I've had my eye on for a while. The DANESSA MYRICKS BEAUTY COLORFIX 24hr CREAM COLOR MATTE – $18.00 ($32.00 available at glamraider.com). As a brand, Danessa Myricks has been on my radar for while. And these cream colors are supposed to be super versatile. I got the shade Plum Wine, which will make an amazing lip colour come winter. Or even a really sick plummy blush? The options are endless!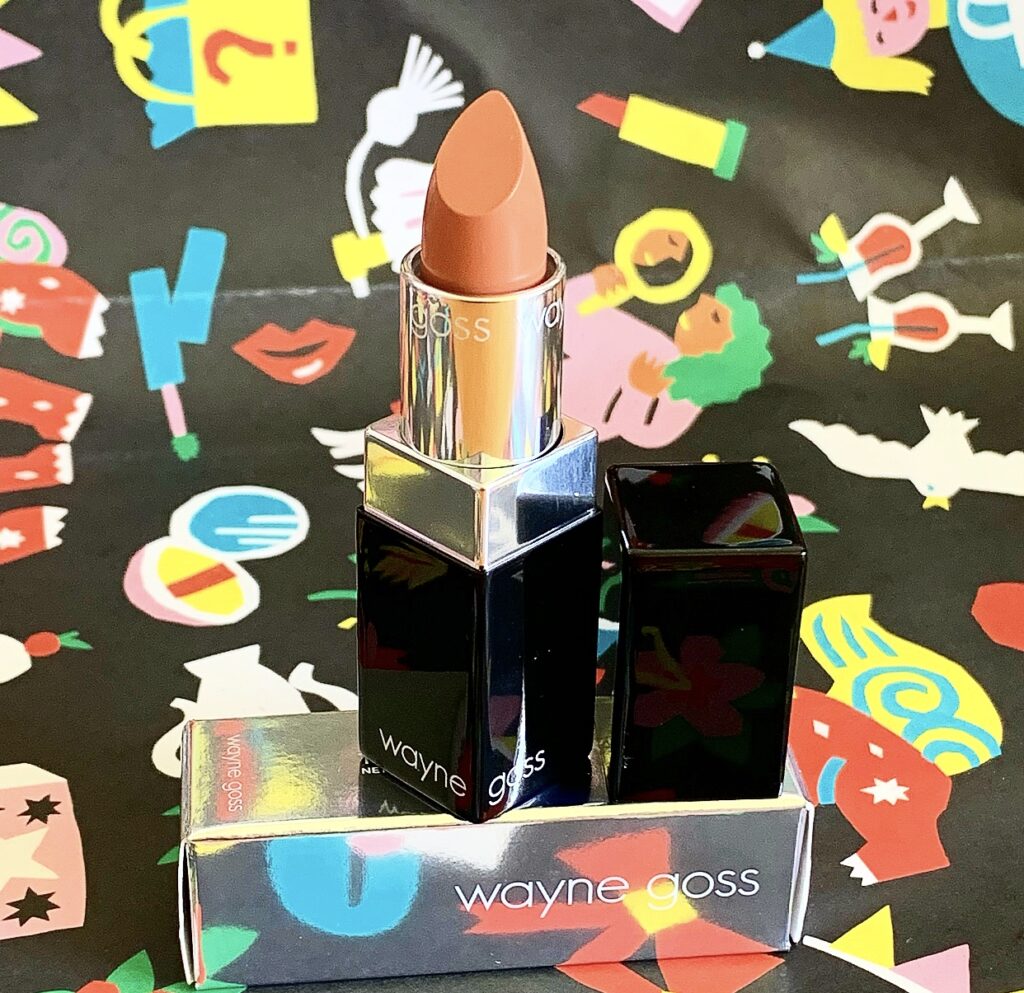 I was hoping I would score some Wayne Goss. And the Beautylish Gods blessed me with one of the WAYNE GOSS THE LUXURY CREAM LIPSTICK in MACADAMIA – $28.00 ($39.00AUD) *Beautylish Exclusive*. This product (and to be specific, this shade) was one I saw a lot of people get. And I can see why! Macadamia is a stunning warm, peachy nude that would compliment a lot of skin tones. It's definitely a shade I would either wear on it's own or paired with a slightly deeper liner.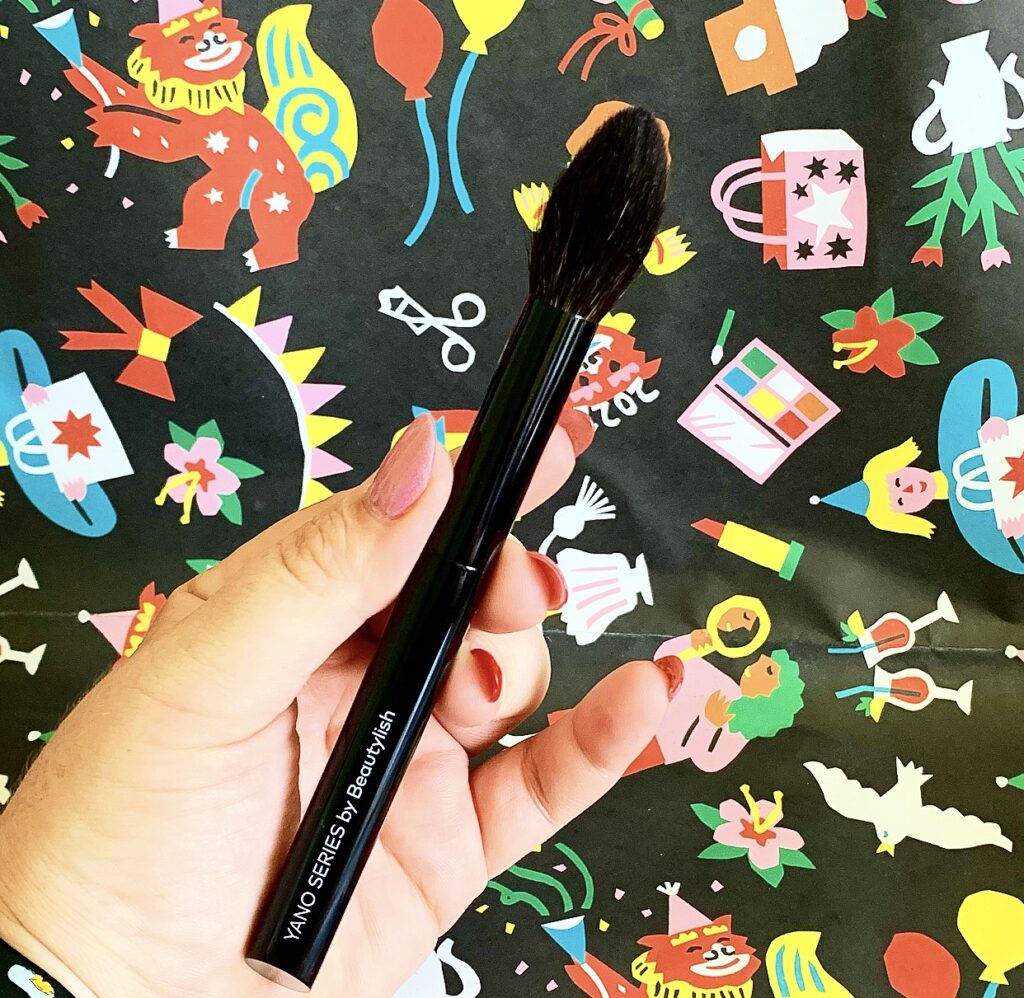 Brushes are also a Lucky Bag staple. And I scored the BEAUTYLISH PRESENTS THE YANO SERIES BRUSH 05: SMALL POWDER BRUSH – $65.00 ($90.15AUD) *Beautylish Exclusive*. While I was initially a little salty that I didn't get a Sonia G brush (google those, they are a thing of beauty). Once I touched this to my face, all the saltiness went away. This brush is hella soft, so well crafted, and it's a style that I would personally get a lot of use out of. It would definitely be ideal for highlighting the face and setting the under eye. Now, to hide THIS from my cat… (Parker likes stealing my brushes)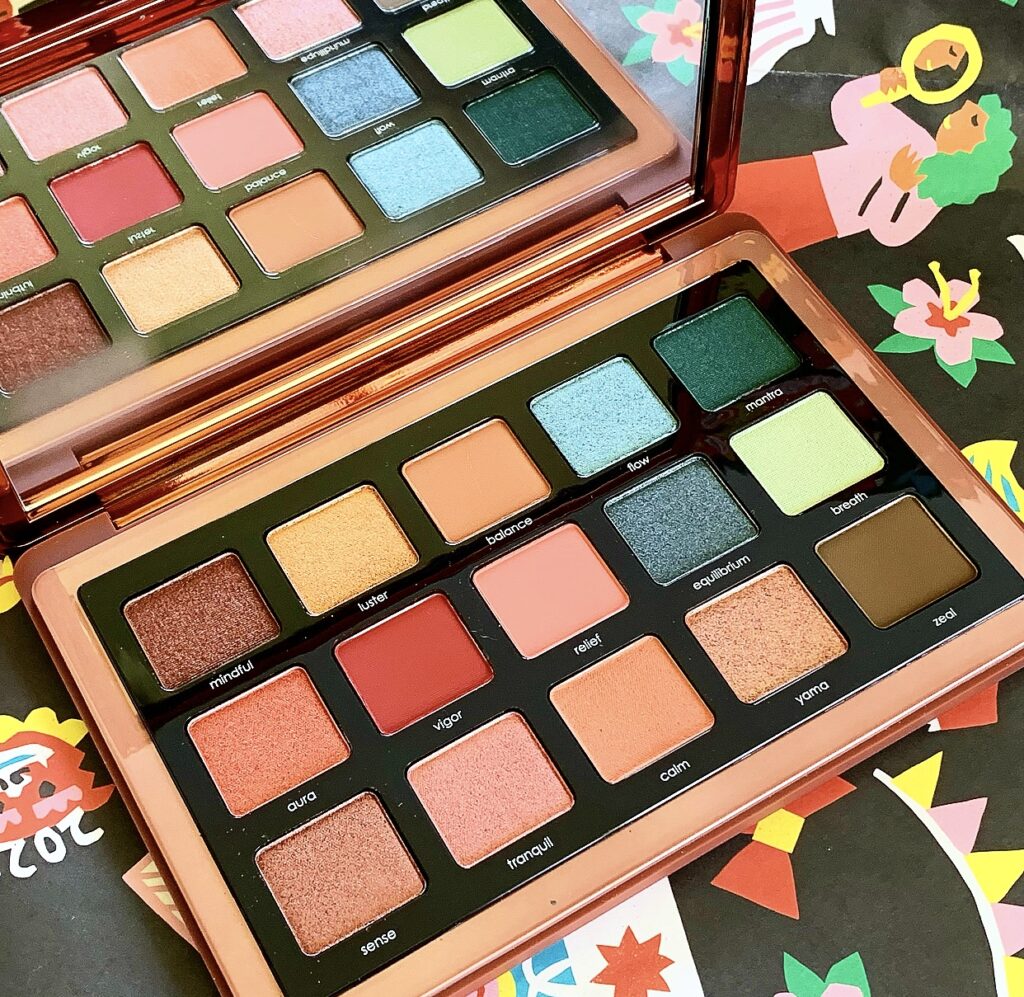 Finally, we have the big palette. And when I tell you the noise that came out of my mouth when I saw it was the NATASHA DENONA ZENDO EYESHADOW PALETTE – $65.00 ($100.00 available at Sephora Australia). I'm pretty sure I heard the dogs at the end of the street start yapping! I freaking adore the Natasha Denona formula. And the Zendo palette has been on my wishlist ever since it launched earlier last year *note to self, take this off my Elfster list*. I love the balance of warm reds and oranges combined with the blues and greens. Just so gorgeous. This is, by far, the thing I'm most excited for!
And that is everything that I got in my Lucky Bag! Totaling it all up, my box came to a value of $195.25US (approx $287.25AUD). So, from that perspective, I definitely got my moneys worth. As far as the products themselves go, the scrunchie is probably the least exciting. But it's more of a practical thing than a pretty thing. Everything else is a slam dunk in my eyes. I cannot wait to play with the Natasha Denona palette and the Danessa Myricks Cream Color especially.
Before I wrap this post up, for those who are maybe interested in getting their hands on the 2023 box (which I might just do), these are my tips.
Save for it! Like I mentioned at the start, I personally paid around $140 for my box. Which is a lot of money for many. And there is always the chance that the price might be higher come December this year. So, if you definitely want to get your hands on a box, start popping a little bit away when you can.
Set your alarm! Probably the most important one. These boxes always launch at 9am PST on the 26th December. So, for us Aussies, that anywhere between 1-4am on the 27th depending on what state you're in (I'm in Queensland, so that's a 3am launch time). These boxes notoriously sell out within hours. So, be prepared for a very early wake up call. Also, these boxes from the day you purchase them can take up to two months to arrive (seven weeks in my case).
Have fun with it, but keep your expectations neutral. While I loved everything in my box, I also saw enough other options in other boxes to know it could have easily gone the other way. And if you're a frequent makeup shopper, there is aso the chance that you might get double ups. I guess that's the fun of a mystery box. I know that I'm naturally a pessimistic person, but if you keep your expectations level, you can't be too disappointed.
And now, I'm finally done! This might be the longest post I've ever done. But there was a lot I learned though this experience and I absolutely want to try again for the 2023 box. Did you score a Lucky Bag? Let me know what you got down below!
Cheers and love
Emily xo