I think we can all agree that 2022 so far has been the year of foundations. It seems like every week, a different brand is bringing out a new foundation. Which I'll admit is great for the blog. But it's not so good for my wallet or my review pile. Yeah, I do have something of a backlog of foundations I need to review. And I was about to get started on the backlog when Mecca launched the Nars Light Reflecting Foundation. With the positive reviews it had received off the back of it's US launch earlier this year, I knew that I was picking it up to put to the test. So, does the new Nars leave me seeing the light? Just keep reading!
NARS LIGHT REFLECTING FOUNDATION – $73.00 – mecca.com.au (36 shades available)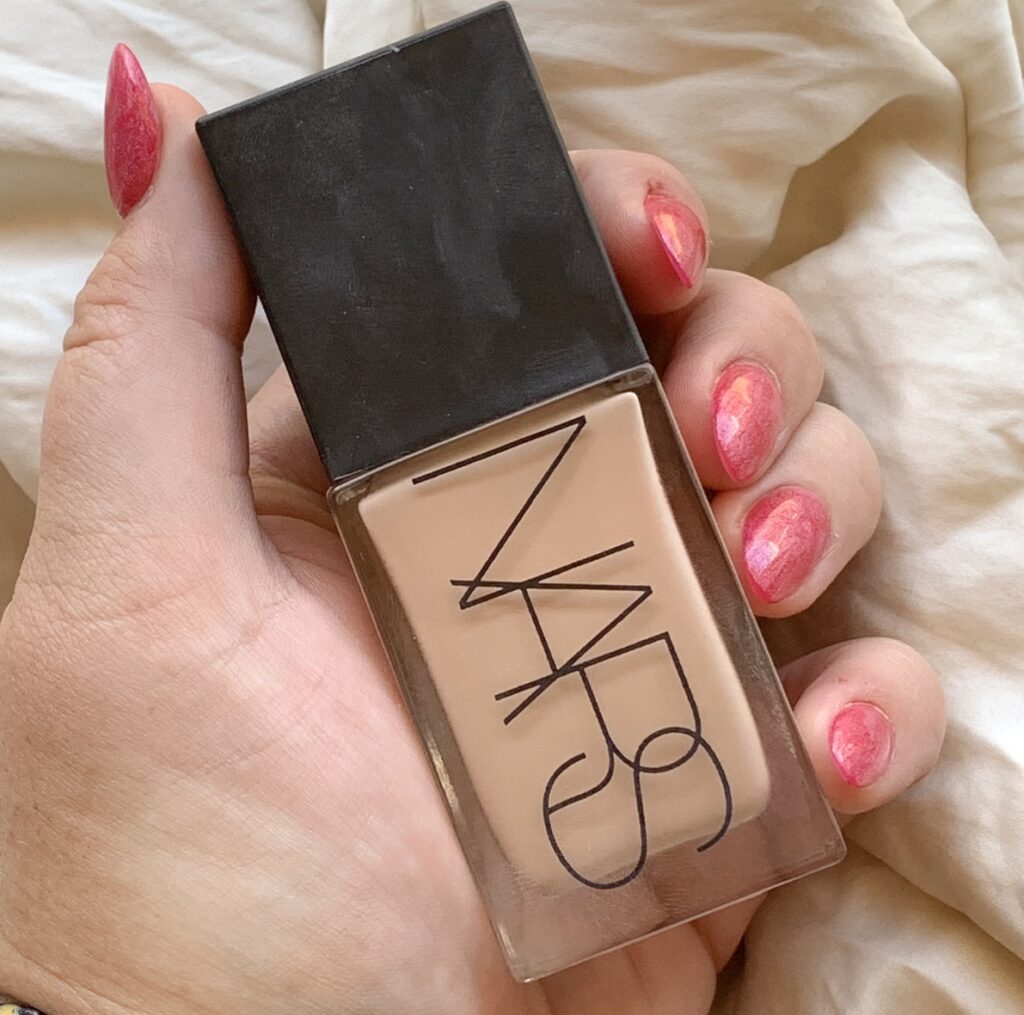 Starting with the packaging, the Nars Light Reflecting Foundation is housed in a simple, rectangular glass bottle. There is black detailing, but otherwise it's pretty much clear. Very much in line with the foundations in Nars's line. Also worth noting, the glass bottle, pump and lid are are recyclable. The Nars Light Reflecting Foundation is fragrance free and contains 30ml of product.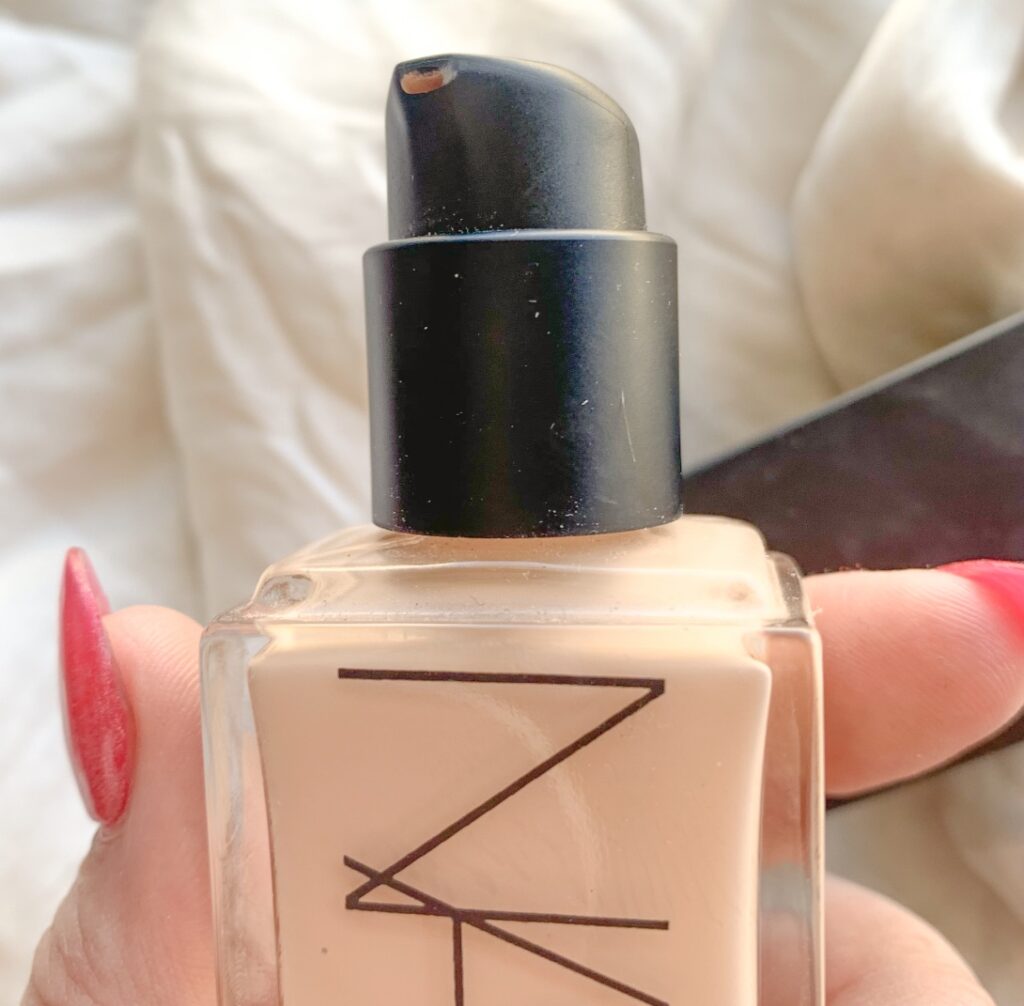 The Nars Light Reflecting Foundation utilizes a pump for product dispensing. And I have to say, it's not my favourite. For a plastic pump, it's a little on the stiff side. And one pump doesn't dispense a lot of product from my experience. This may or may not be a good thing as this foundation does go pretty far (I'll explain in a sec). It's also easy to get grotty. I did have to clean the pump to take the picture.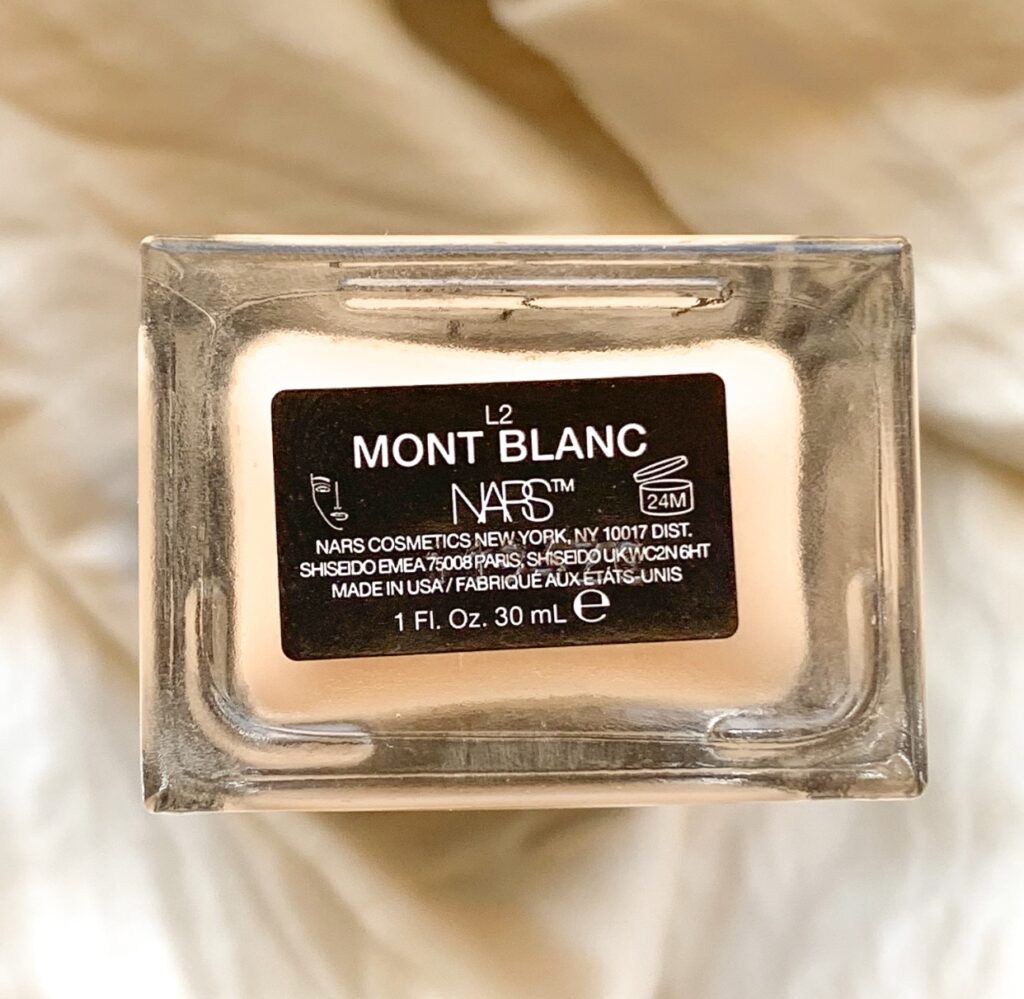 The Nars Light Reflecting Foundation has 36 shades in their line. And while Nars has always done well with the light to medium shades, I noted that there was a strong emphasis on improving the deeper shades in this range. Shades like Anguilla and Majorca are welcome additions (I do hope they are also added to Nars's other foundation ranges). Is it the bare minimum? Yes. But it's a step in the right direction.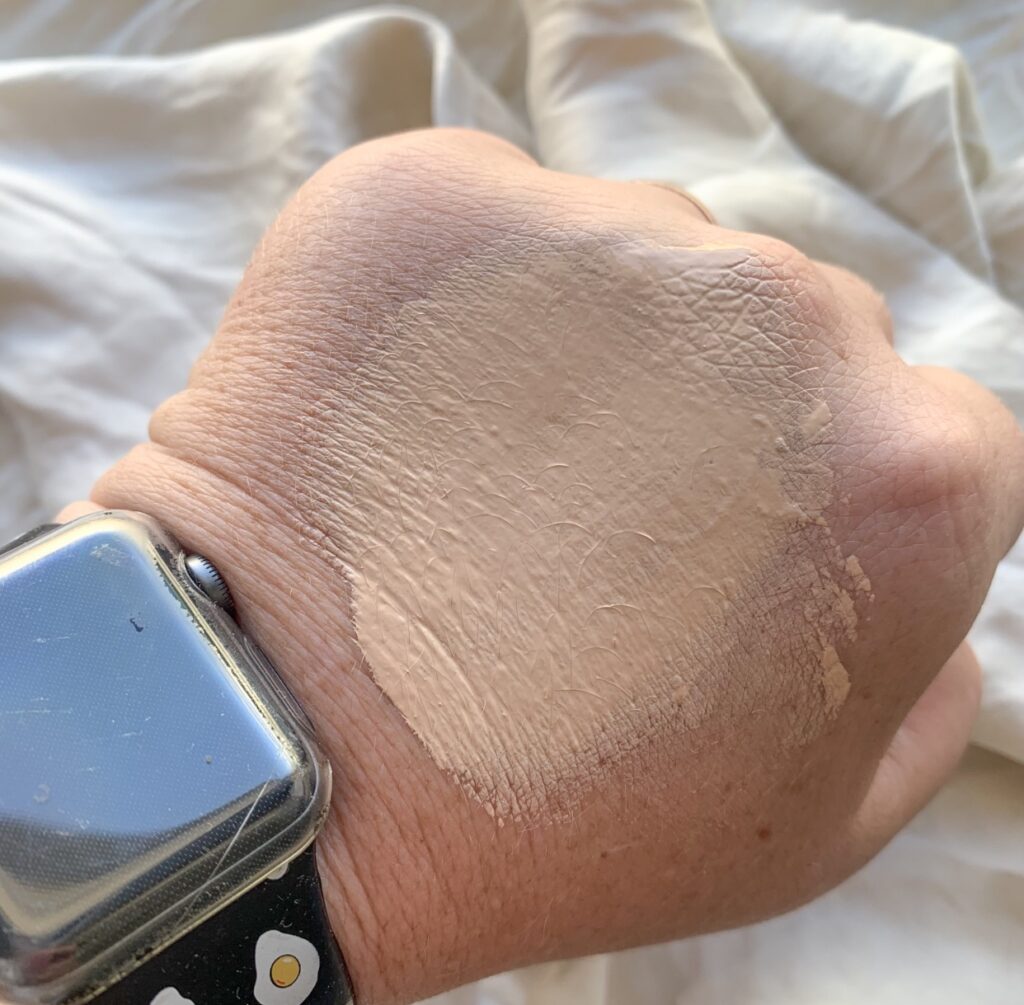 I also noted an improvement with the undertones with this line. Nars foundations tend to run a little yellow with even the cool/neutral shades. But the shade I went with (L2 Mont Blanc) is easily one of the best matches I've had with a Nars foundation. It's described as light with neutral undertones. And it's exactly what it says on the box. If anything, it's maybe a little on the light side, but it does even out to a pretty rock solid match.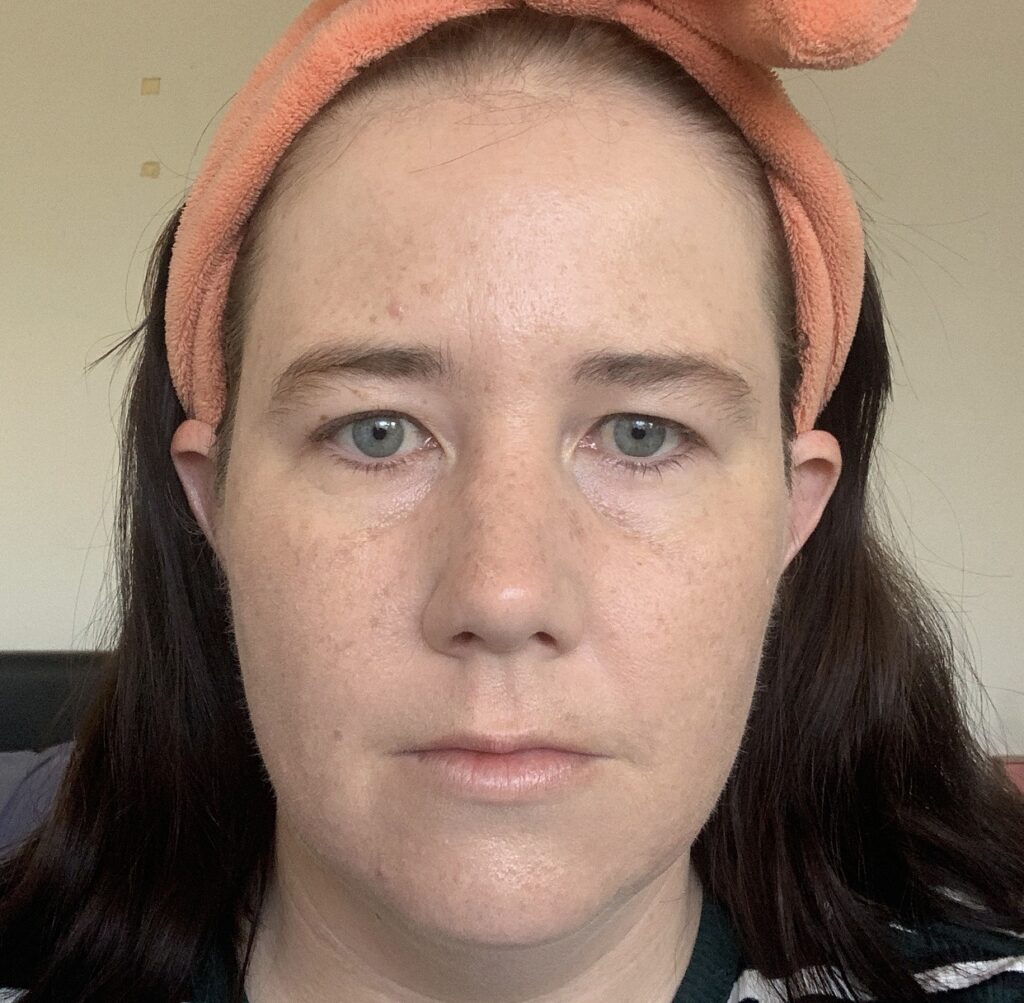 Applying this foundation was interesting. I found that I personally had best results when I used either my fingers (which the Nars website also recommends) or a flat top brush. When I went in with my sponge, however, it left my skin looking super splotchy and uneven. Consistency wise, the foundation definitely on the thinner, liquidy side. I also quickly learned that primer does matter. It played a lot nicer when I used something like the Bobbi Brown Vitamin Enriched Face Base as opposed to something like the Milk Hydro Grip. This could just be #DrySkinThings. But if you do get a sample of this, especially if you're more oily, you might want to do some experimenting.
The Nars Light Reflecting Foundation is described as being a medium buildable coverage with a glowy, yet skin like finish. I definitely agree with the medium coverage, especially when I use my fingers to blend it out. It does an excellent job at evening out my skin. But I highly doubt that I could get this to a full coverage. I found that 2 pumps will cover me quite happily.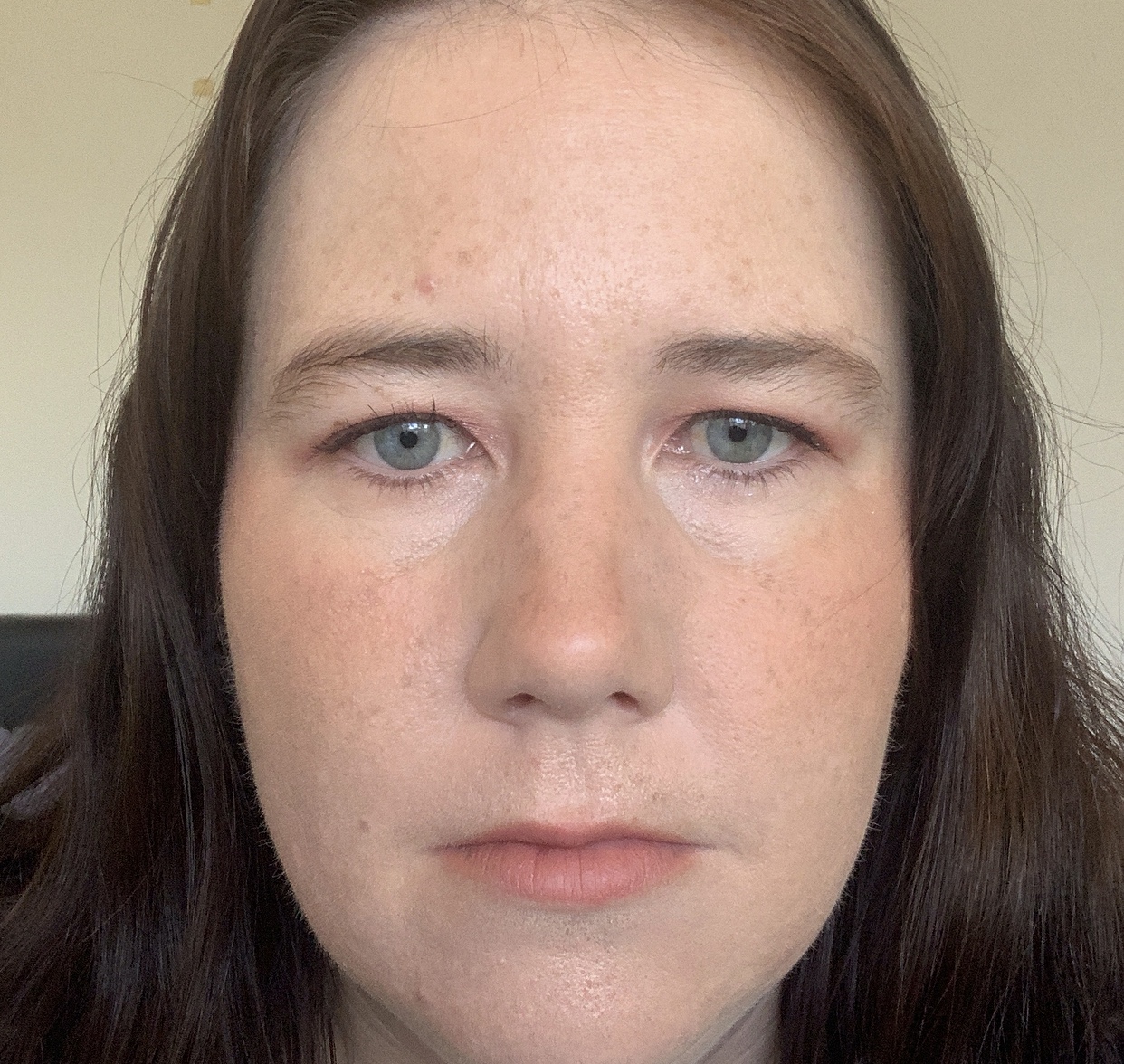 Now we have to get to the wear test. And y'all, this foundation might as well have the tagline 'trust the process' written on the bottle. This is the first foundation that I've tried that I can honestly say has looked better at the end of the day than when I first applied it. And I have no idea why! For a foundation that is not necessarily touted as being a super long wearing one, it lasted on my face with little to no fading, cracking, sinking into pores or clinging. If anything, I thought it was maybe a little too glowy (I did have to hit my face with powder for the right photo). But this wore so beautifully on my skin.
Y'all, I think I'm in love! The Nars Light Reflecting Foundation is one of the best non soft matte foundations that I've tried in a very long time. And it's now sitting right at the top of my 2022 favourites list. Is it better than my beloved Nars Soft Matte? Hard to say. But if you love your glow, you need this in your life yesterday! Have you tried the Nars Light Reflecting Foundation? Let me know in the comments.
Cheers and love
Emily xo