Back in the old days, when I was a wee baby beauty blogger, I could only dream about trying Nars Cosmetics. Let alone owning anything from them. It was, without question, one of the luxe beauty brands available in Ausralia and I've always had a soft spot for the aesthetic. These days, however, I not only own plenty of products from Nars, I've tried so many that I'm doing a One Brand Recommendations on them!
That's right, y'all! I teased it a few weeks back. But I'm finally doing it. These are the 10 products from Nars that I think are worth the money! Let's jump on in!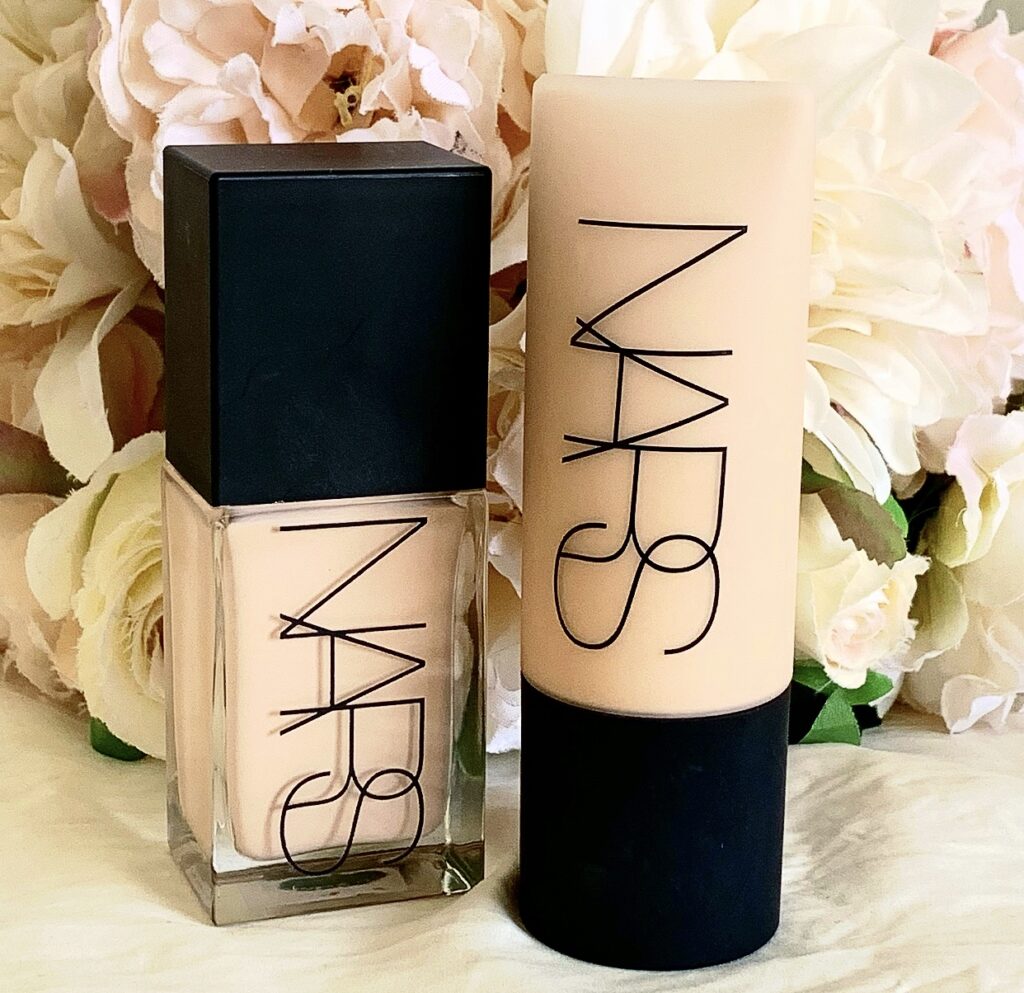 NARS LIGHT REFLECTING FOUNDATION – $73.00
This bad boy is the new hotness and for good reason! It's probably the only foundation that I've tried that actively looks better on my skin the longer I have it on. It's radiant, long wearing, and easily one of the best foundations I've tried in a long time. I have done a review on this quite recently. Which you will find here.
NARS SOFT MATTE COMPLETE FOUNDATION – $60.00
If, however, you prefer a blurred, matte look, this is the foundation for you! I reviewed this one last year (review here). But Cliff Note's version. It's a lovely, comfortable matte finish that wears beautifully even on my dry skin. I saw this in a lot of *Best of 2021* lists. My own included. Definitely worth it.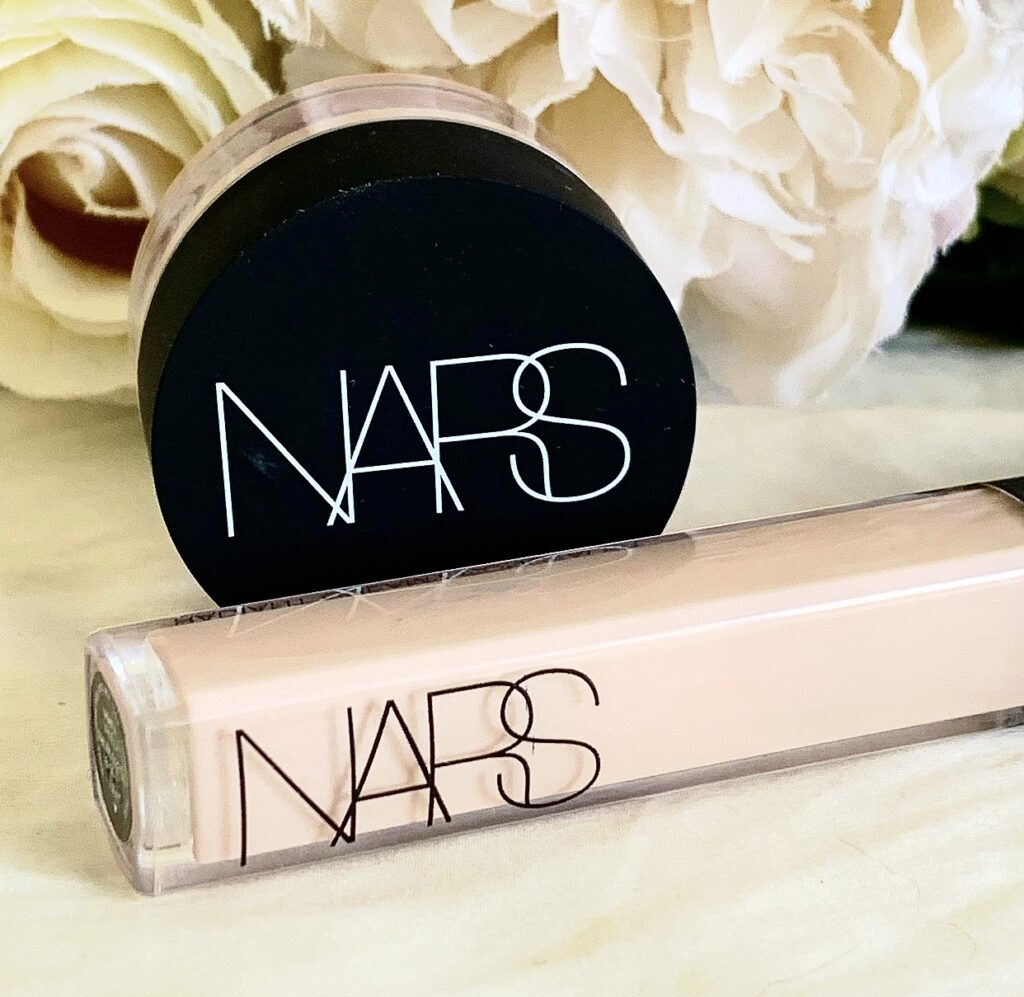 NARS SOFT MATTE CONCEALER – $45.00
Staying in the Soft Matte family. This concealer has quickly become my go to for spot concealing on those lazy days where I can't be arsed to do a full face. It's very full coverage and a little bit goes such a long way. Having said that, I don't like it under my eyes. For that, my favourite is…
NARS RADIANT CREAMY CONCEALER – $45.00
This one! And did I say favourite? I mean Holy freaking Grail. I wear this close to every day. I've almost gone through this tube. The Radiant Creamy Concealer is an OG for a reason.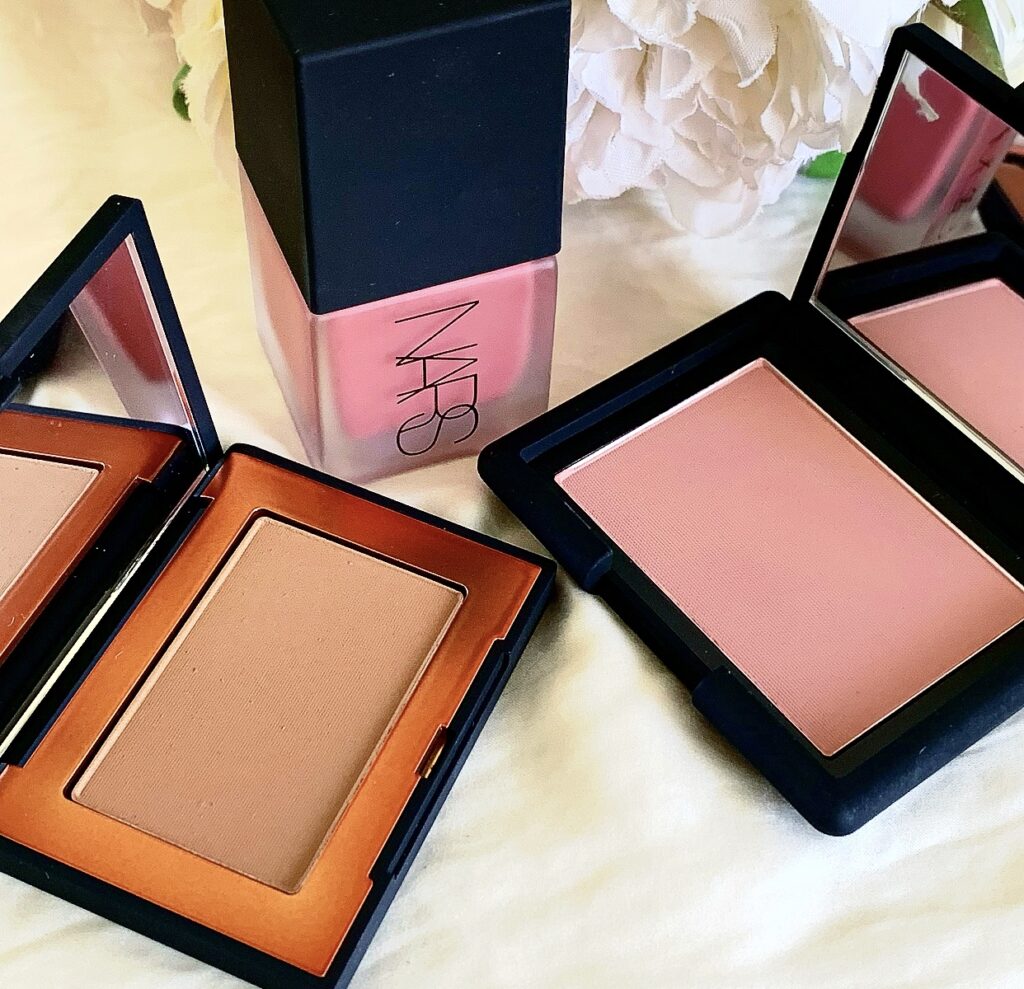 NARS BRONZING POWDER – $27.00
I so badly wanted to say the cream bronzer here. But I wanted to limit myself to one limited edition product for this post. And besides, the Laguna powder bronzer is a classic. It might be the only 'shimmery' bronzer that I genuinely like. On me, it's not too cool, not too warm. I often use it as my bronztour shade. Also, pro tip, buy the mini! I do think it's decent value. And you're far more likely to finish it.
NARS LIQUID BLUSH – $45.00
Easily my newest obsession. You only need the teesiest bit dotted on the cheek to get a beautiful flush of colour.
NARS BLUSH – $45.00
Another OG fave! Such a soft, velvety formula. And it's buildable to boot! They have a ton of shades to choose from. The shade featured above is Behave. Which is a soft pink mauve with a matte finish.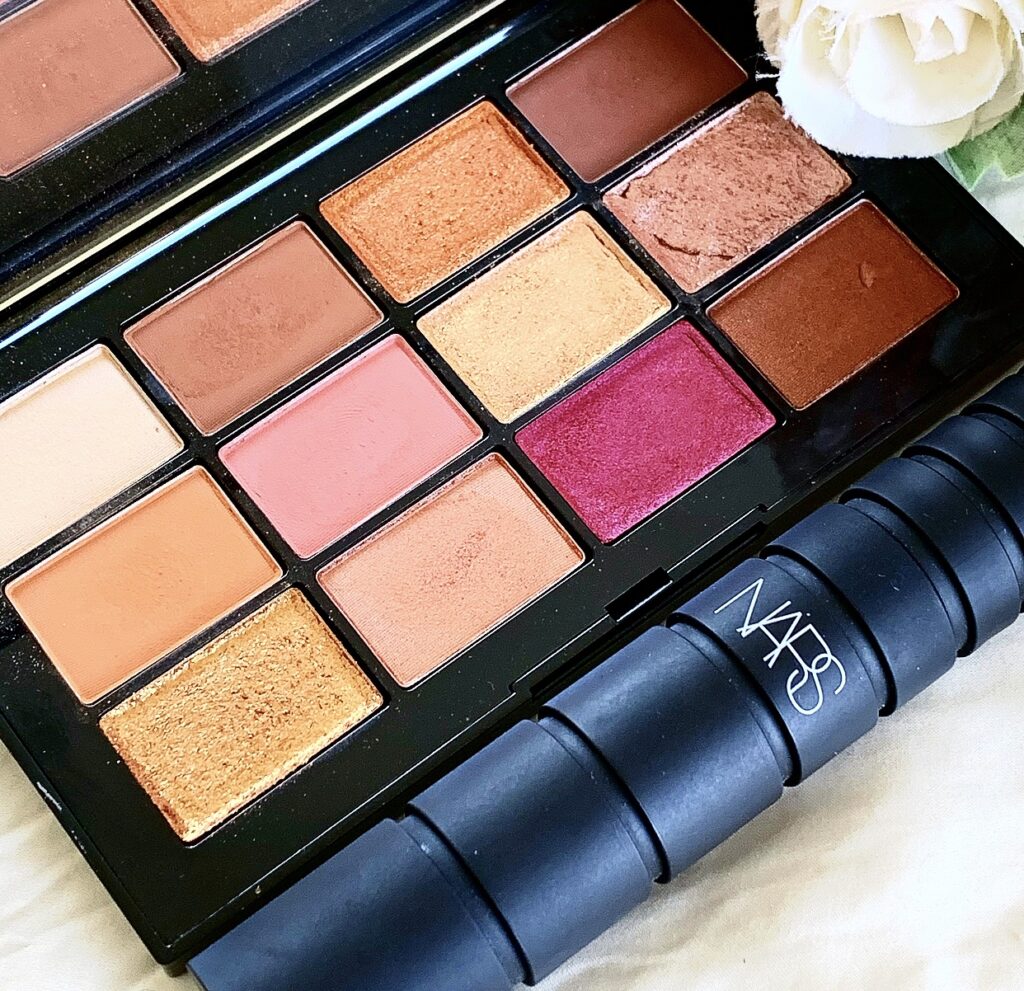 NARS AFTERGLOW EYESHADOW PALETTE – Discontinued
This was tough. I wanted to talk about Nars's eyeshadows. But the only palettes I have are the limited edition ones. In the end, I landed on saying this, if you ever see the Afterglow Eyeshadow Palette in the wild, buy it immediately! This is my favourite palette of theirs by a mile. It's perfect for daytime looks, nighttime looks. There are some fun pinks and oranges. Also, that shade in the middle row, far right? Has to be seen to be believed!
NARS CLIMAX EXTREME MASCARA – $37.00
I'm usually not drawn to volumising mascaras. But I'm still really enjoy this one! Especially now that the formula has had a minute to dry out a bit. I have on more than one occasion been asked if I'm wearing falsies when I was wearing this mascara.
NARS AFTERGLOW LIP BALM – $42.00
And now, confession time. The Afterglow Lip Balm is the only lip product from Nars that I've tried and liked. There is just something special about this formula. It's cushioning, hydrating, and with just a hint of colour for good measure (the shade featured is Orgasm). These are super underrated in Nars's line.
And those are my picks for Nars! What are some of your faves? Let me know in the comments below!
Cheers and love
Emily xo