If you've been following me since the start of this little dog and pony show, you will know that I have a soft spot for Maybelline mascaras. The Temptation mascara was one of my earliest reviews and I have since reviewed nearly every single new mascara they have launched since then. So, naturally, when the long awaited Curl Bounce Mascara finally launched in Australia a few weeks back, I picked it up immediately. I've spent the last few weeks playing with it behind the scenes and I, as always, have many thought to share. So, if you want to know if the newest launch from Maybelline has bounced it's way into my heart, just keep reading!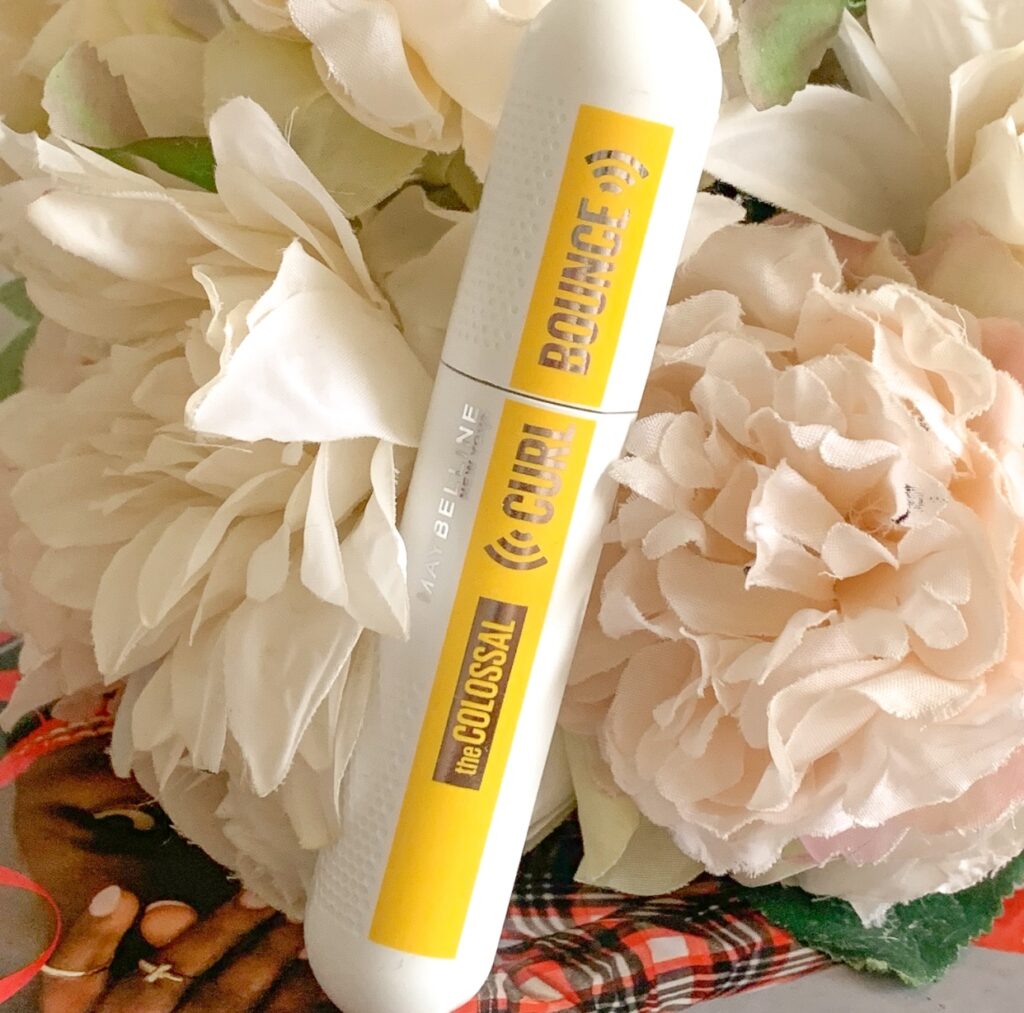 MAYBELLINE COLOSSAL CURL BOUNCE MASCARA – $24.95 – priceline.com.au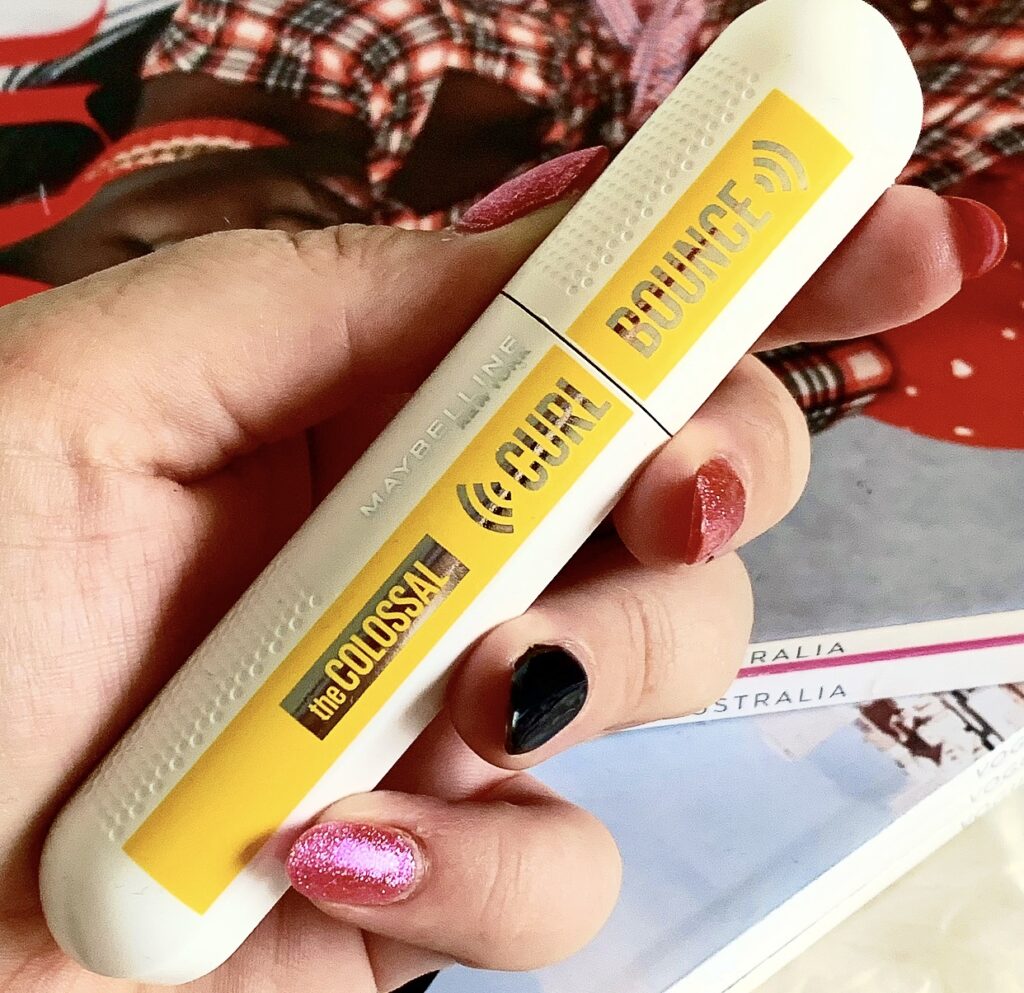 Starting with the outer packaging. I have to say, it's definitely one of the more unique styles that I've seen. The mascara is housed in a white, flattened tube with yellow and silver chrome detailing. It's actually quite sleek and funky. The Colossal Curl Bounce Mascara contains 10ml of product.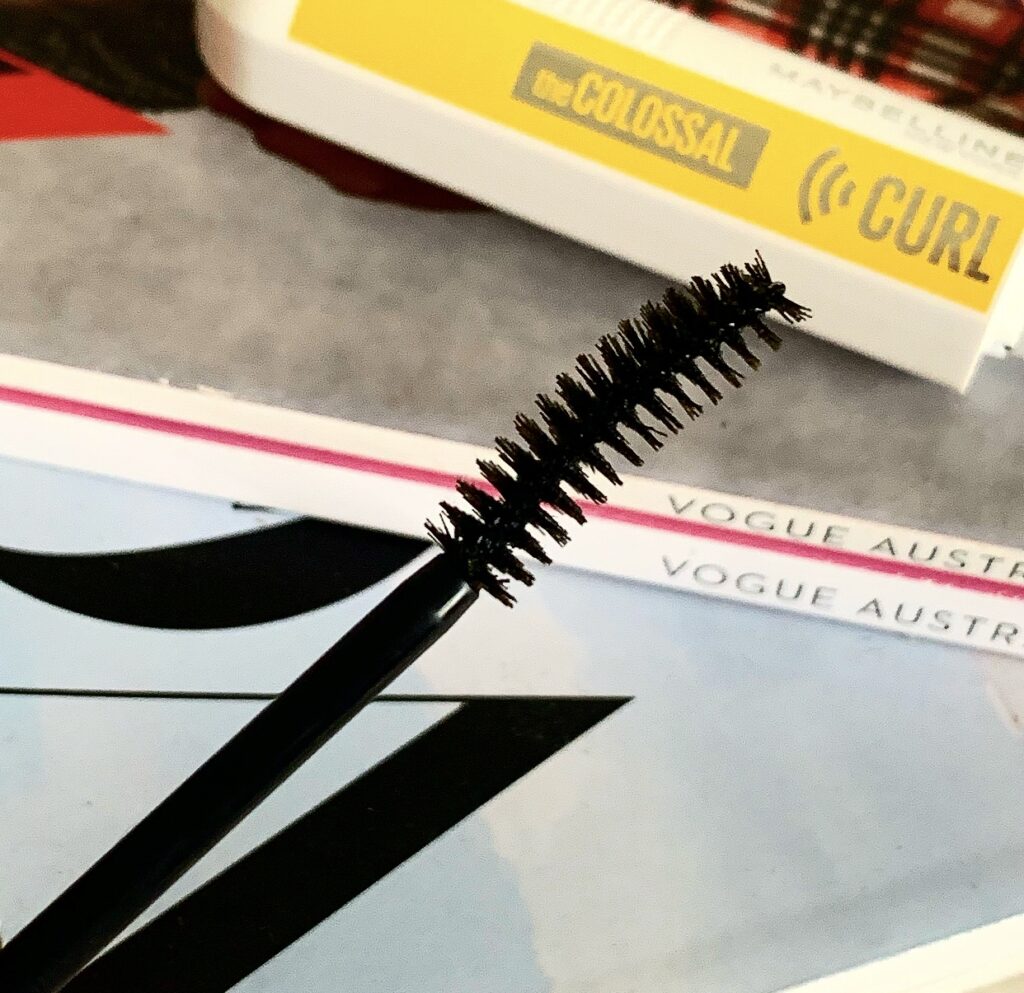 As for the wand itself, it's a curved wand with natural bristles. Despite the wand being on the smaller side, the tip of the curve does lean pretty far in in comparison to other curved mascara wands that I've tried. The end result being that every time that I've used this mascara, I've managed to ding the wand on my face. This is a strike against it.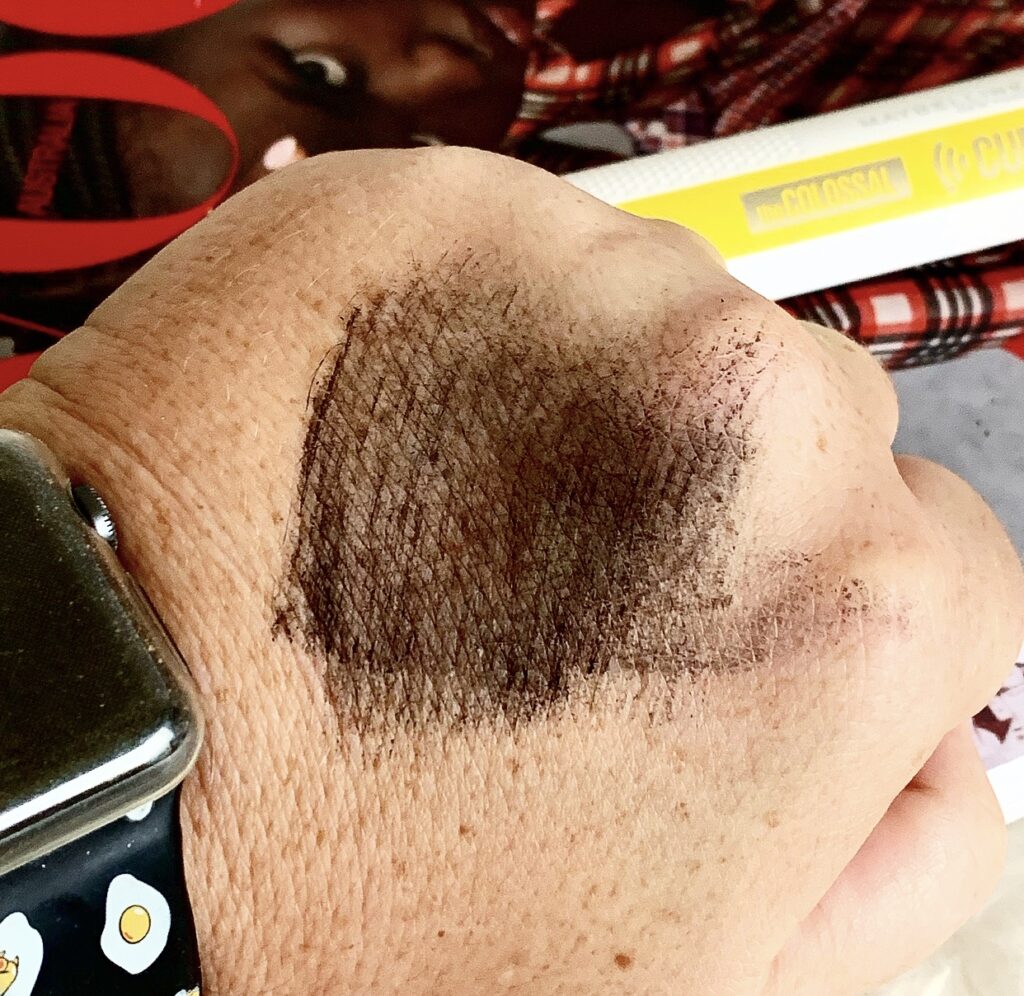 The formula is pretty black and it's on the drier side. Because of this, I found that I didn't have a lot of issues with clumpiness or having my lashes feel heavy. The even spacing of the bristles allows for smooth and even distribution of the formula across my lashes. And if I did get any small clumps, it was easy to brush them out.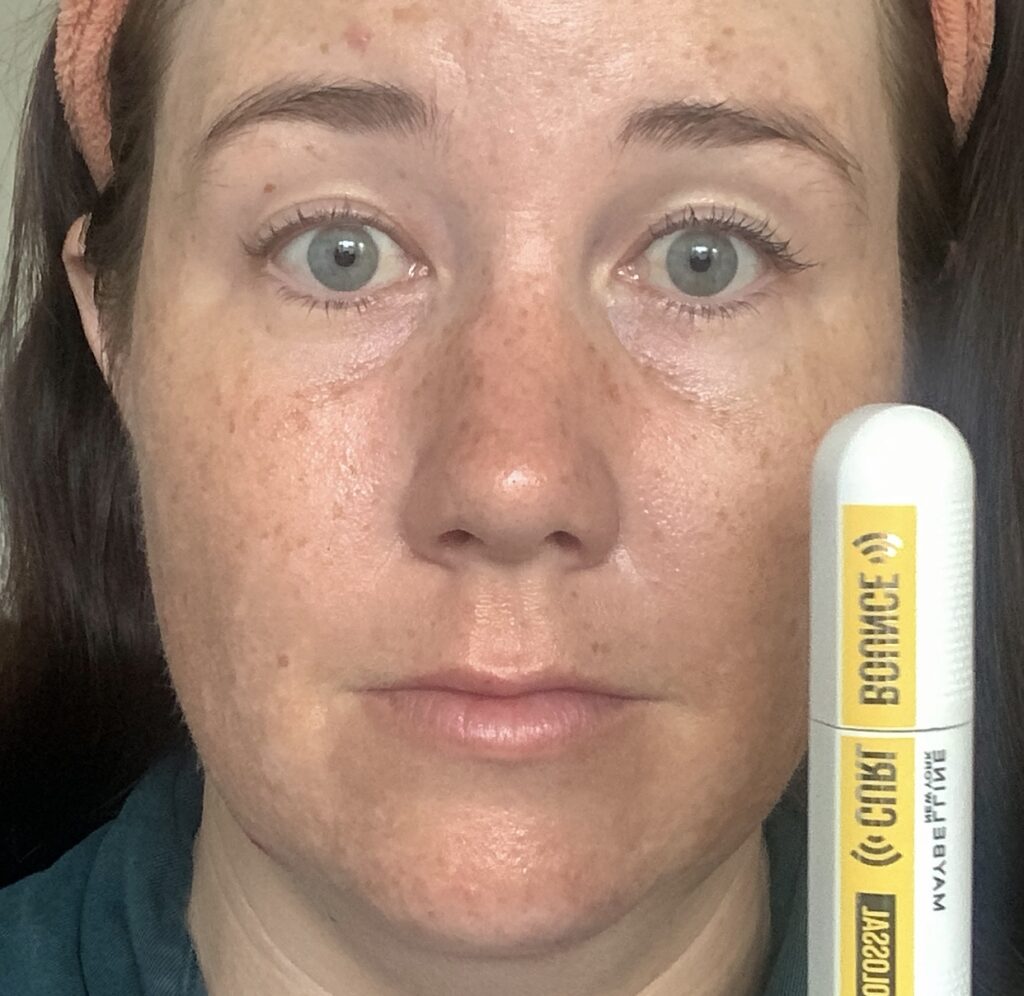 When I first applied the Curl Bounce Mascara, I have to admit I was initially pretty impressed. The big thing I noticed was the lift and the separation of my lashes. It gave my lashes an almost wispy, flirty effect. If that makes sense. The big letdown for me, however, was that it wasn't as volumising as I had hoped it would be. I did find that I had to build it up quite a bit to get decent length and volume. Fortunately, this is a mascara that does layer well.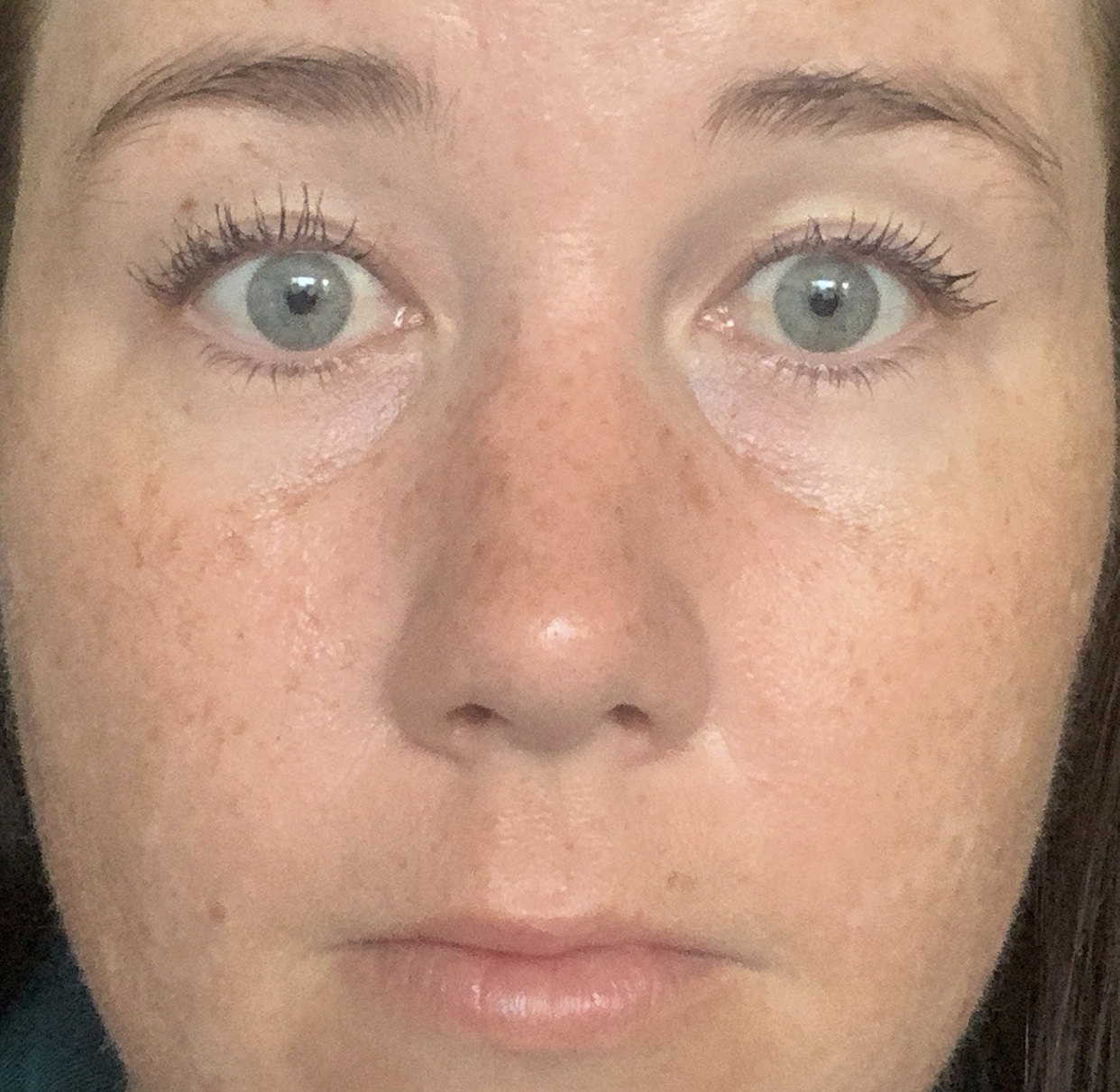 And now, the wear test. And I gotta say, this is a weird one. Right off the bat, this is not a smudge proof formula. Having said that, the level of smudge did vary from barely any (see above pic) to pretty severe. The worst smudging that I experienced was on occasions where I was wearing makeup. The irony of the smudging is that this is actually a difficult mascara to remove. I did have to use an oil based eye makeup remover to get this off at the end of the day. I also experienced some drooping of my lashes. Which did surprise me considering how light this formula was. On the good news side of the spectrum, I didn't experience any flaking with this mascara.
Overall, the Maybelline Colossal Curl Bounce Mascara is fine. Just fine. It's not a bad mascara by any means, but I don't love it the same way as I love the Falsies Lash Lift or the Sky High (still two of Maybelline's best). If you don't like a lot of volume with your lashes, you might enjoy this one. But I probably won't pick it up again. Have you tried the Colossal Lash Lift Mascara? Let me know in the comments below!
Cheers and love
Emily xo