Ahh, welcome to my face once again! It's been a little while since I last showed y'all what makeup I'm wearing on a day to day basis. And I have to say, I really have my five minute makeup down to an exact science. I can do this all when I have literally no time and simply need to go. Let's get to chatting.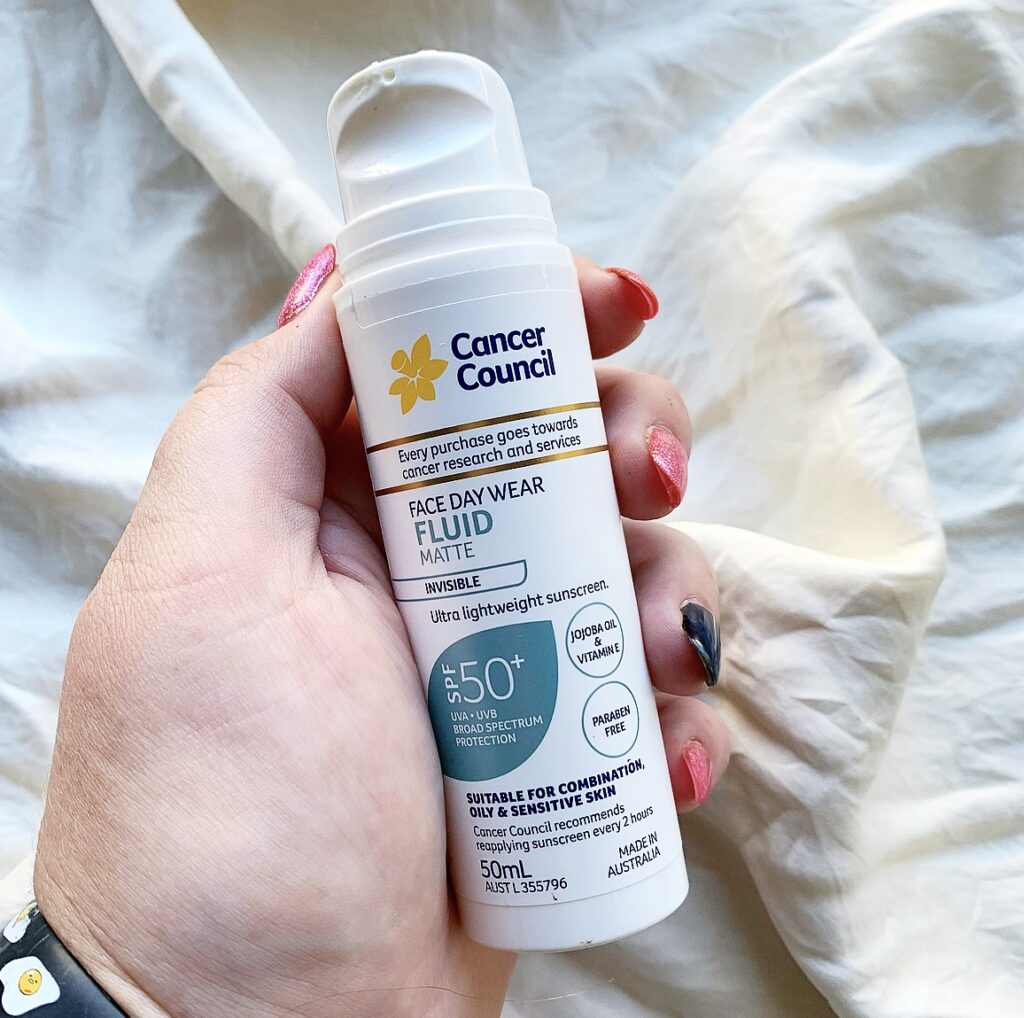 In an ideal world, I would be using a face primer of some description. And normally I do. But when I'm super pressed for time, my sunscreen becomes my primer. I have a few that I cycle between. But the one I used on this day was the CANCER COUNCIL FACE DAY WEAR FLUID MATTE – $18.95*. This has UVA and UVB protection, it's SPF 50+ and it has a lightweight, mattifying feel on the skin. Plus, it wears well under makeup.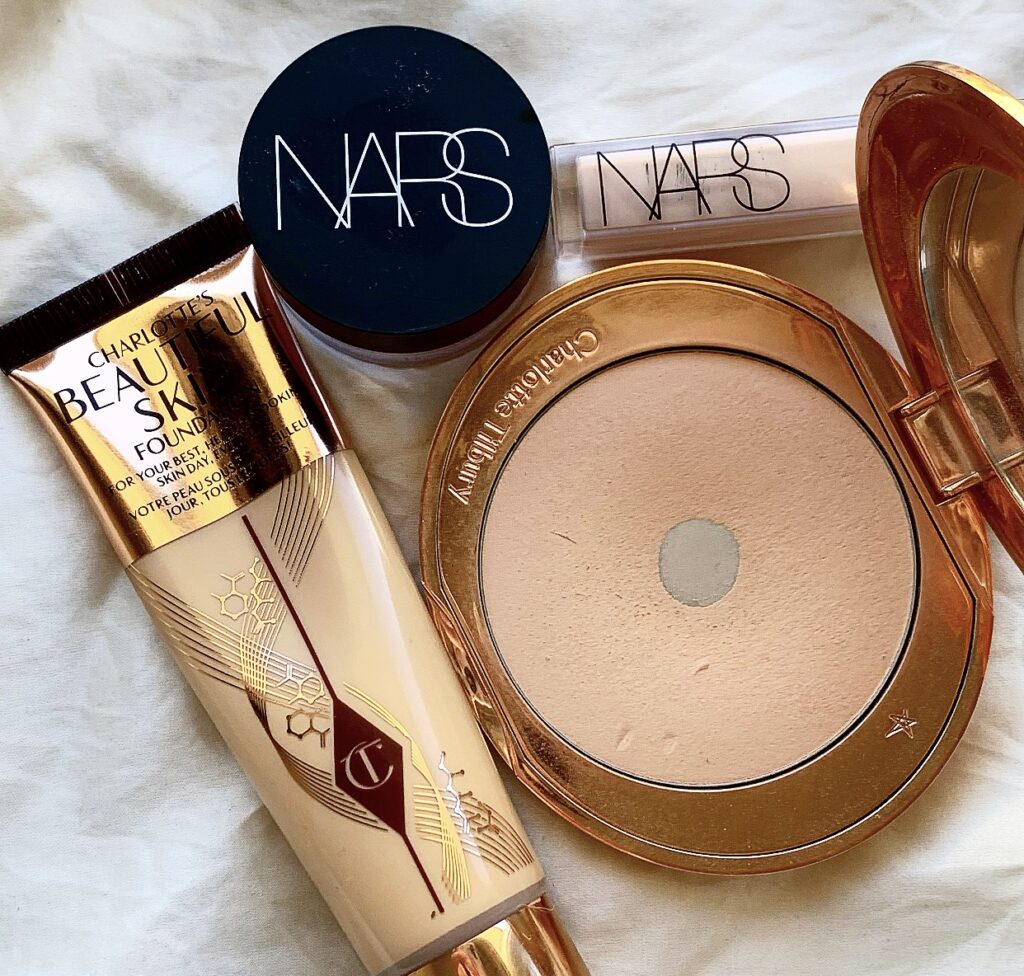 As far as my foundation goes, I'm usually wearing whatever I'm reviewing. At the moment, it's the new CHARLOTTE TILBURY BEAUTIFUL SKIN FOUNDATION – $65.00. The review of this will be going live on Friday. So I'll save my thoughts for then. For concealing, I'm whipping out two faves. The NARS RADIANT CREAMY CONCEALER – $45.00 for under my eyes. And the NARS SOFT MATTE CONCEALER – $45.00 for the one pesky blemish that I have on my jaw. Finally, I set everything down with the CHARLOTTE TILBURY FLAWLESS FINISH POWDER – $69.00. If I have time, I'll use a setting spray (usually the CHARLOTTE TILBURY FLAWLESS SETTING SPRAY – $49.00). But I didn't today.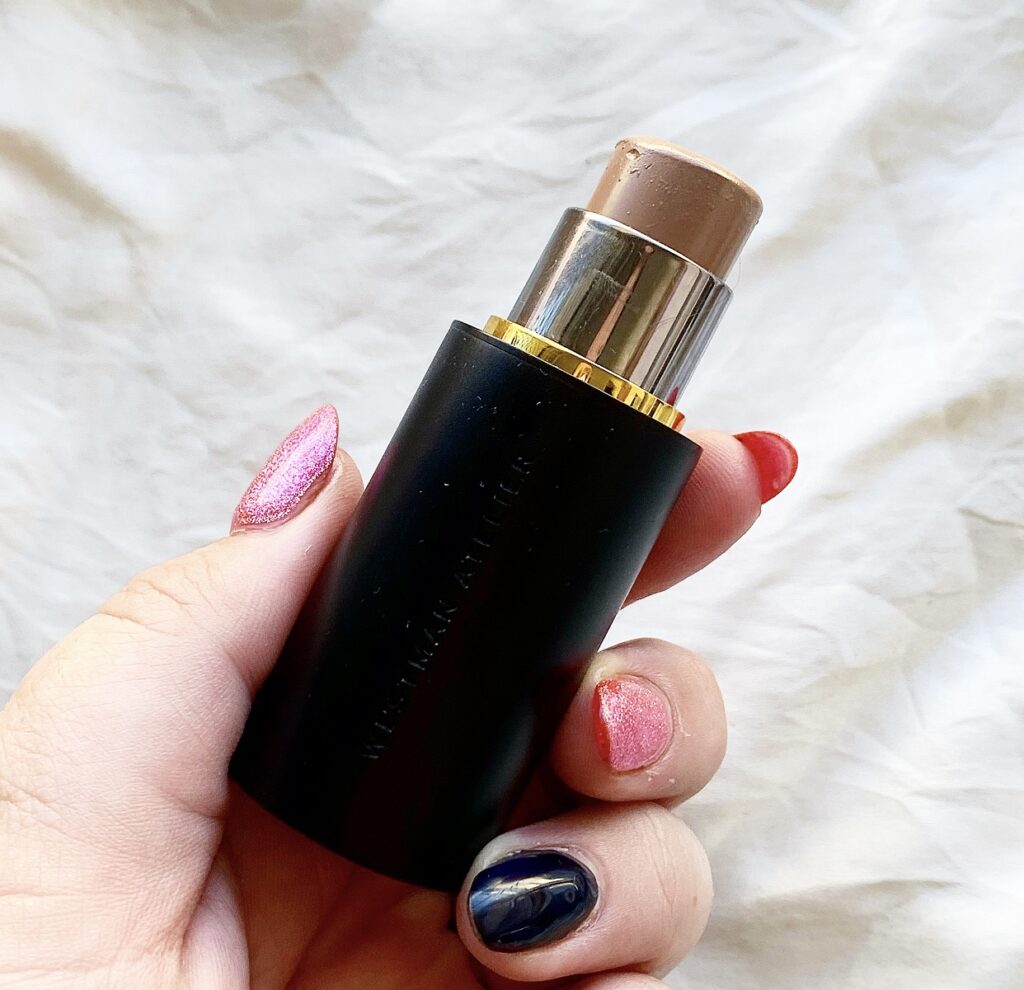 Before I set my base, I like to pop on a little bit of cream bronzer. Just to bring a bit of dimension back to my face. At the moment, I'm back to using the WESTMAN ATELIER FACE TRACE CONTOUR STICK in BISCUIT – $72.00. This is still the best cream bronzer/contour that I've ever used. This just melts into the skin with ease. And it blends out in no time.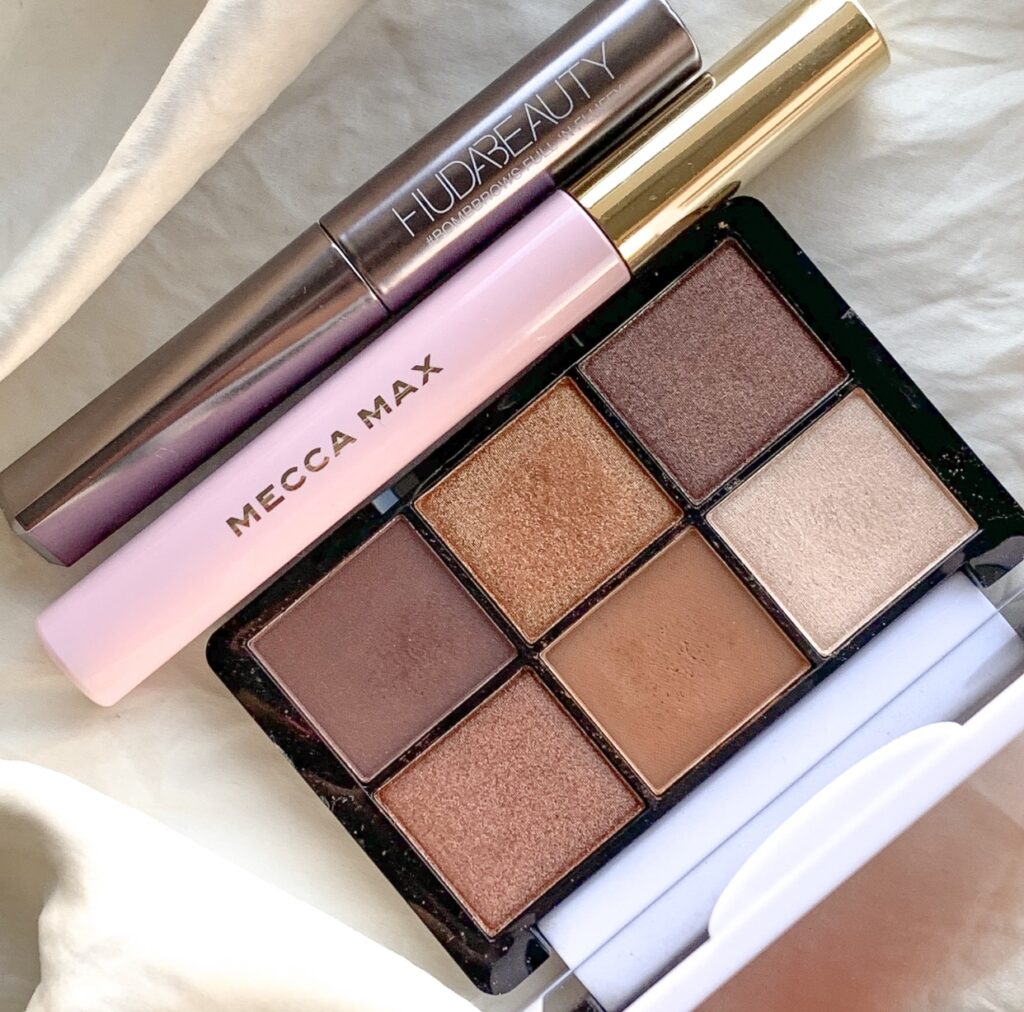 Normally, I would skip my brows. But they recently got waxed and I want to have them appear a little presentable. Right now, I'm using and loving the HUDA BEAUTY #BOMBBROWS FULL 'N FLUFFY EYEBROW FIBER GEL – $29.00. This has teeny tiny little fibers that fill in the gaps of my brow tails. And it gives a good amount of hold.
For eyeshadow, I was in a basic mood, so I grabbed out my MECCA MAX MINI MIX EYE SHADOW PALETTE in TOTAL BREEZE for a super quick, one eyeshadow look. I used the shade Meet-Up all over the lid and quickly blended out the edges. For mascara, I'm currently between reviews. So I whipped out an old favourite. The MECCA MAX WHIP LASH TUBING MASCARA – $25.00. I've already reviewed this one. But it's a goodie!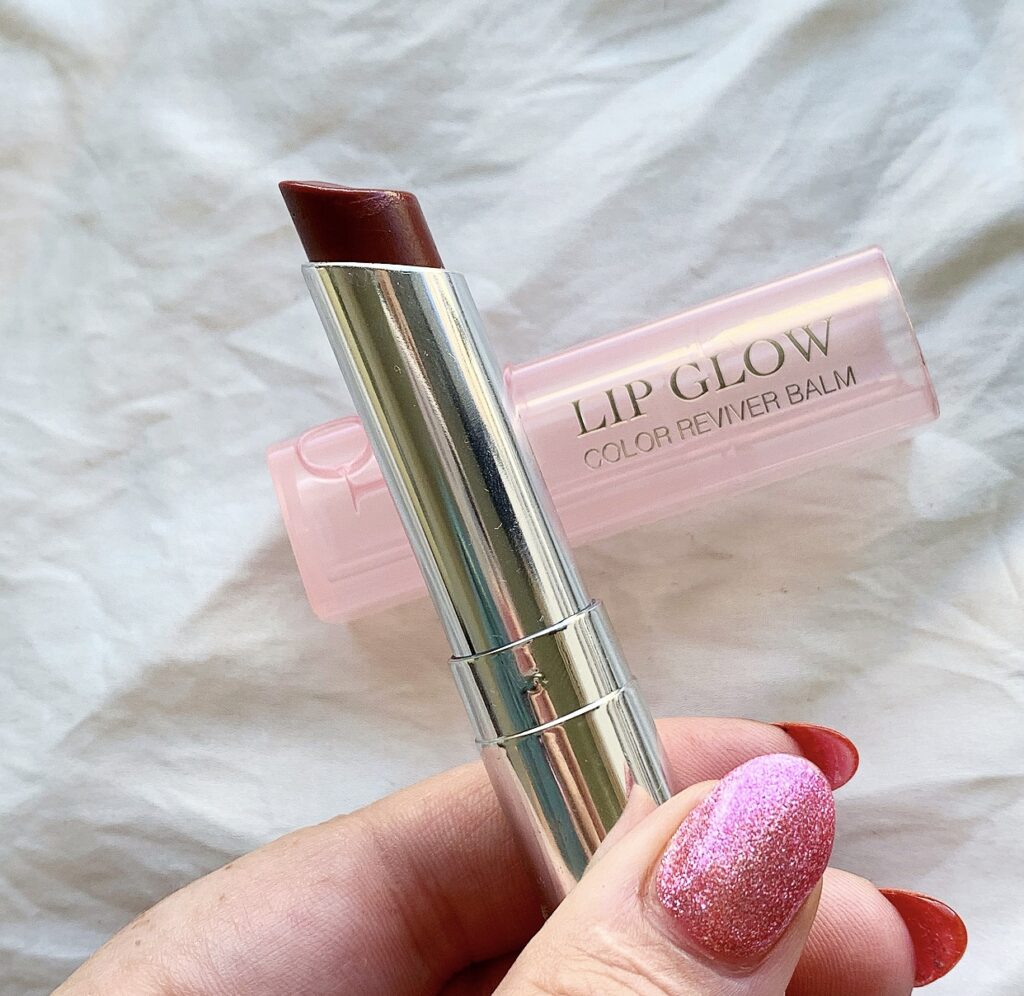 Finally for lips, I wore what has quickly become my favourite lip product ever. The DIOR LIP GLOW ADDICT in MAHOGANY – $57.00. This will certainly be in my seasonal favourites. This will probably be in my end of year favourites. It's magic. I love it.
And that is my current face! As always, I took a quick snapshot of the end result!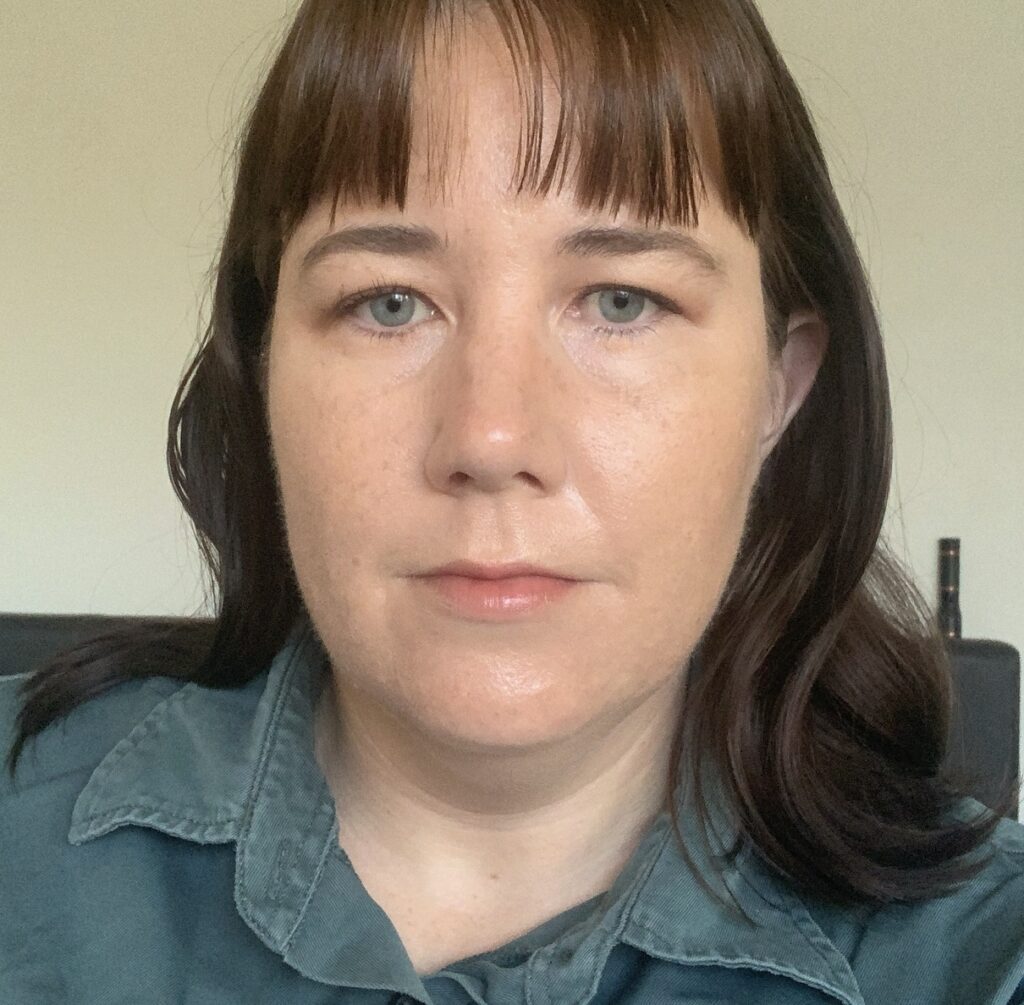 Aren't I pretty?
And that is my five minute face! My only wish is that it would take me five minutes to write this. I joke. What are you essential products for a quick makeup look? Let me know in the comments below.
Cheers and love
Emily xo