As a beauty blogger and a beauty consumer, I do tend to keep my eye out for the latest releases. But I'll always have something of a soft spot for the biggest foundations of yesteryear. Foundations like Nars Sheer Glow and the Estee Lauder Double Wear are ones that will be forever etched into my memory. My big confession, however, is a lot of those old school foundations are ones that I've never tried before! And in 2022, I plan to rectify that. Starting with the foundation that was always at the top of my list to try, The Hourglass Vanish Foundation Stick. I've spent the last few weeks playing with it behind the scenes and I have a lot of thoughts. Let's get into the review!
HOURGOLASS VANISH SEAMLESS FINISH FOUNDATION STICK – $72.00 – mecca.com.au (32 shades available)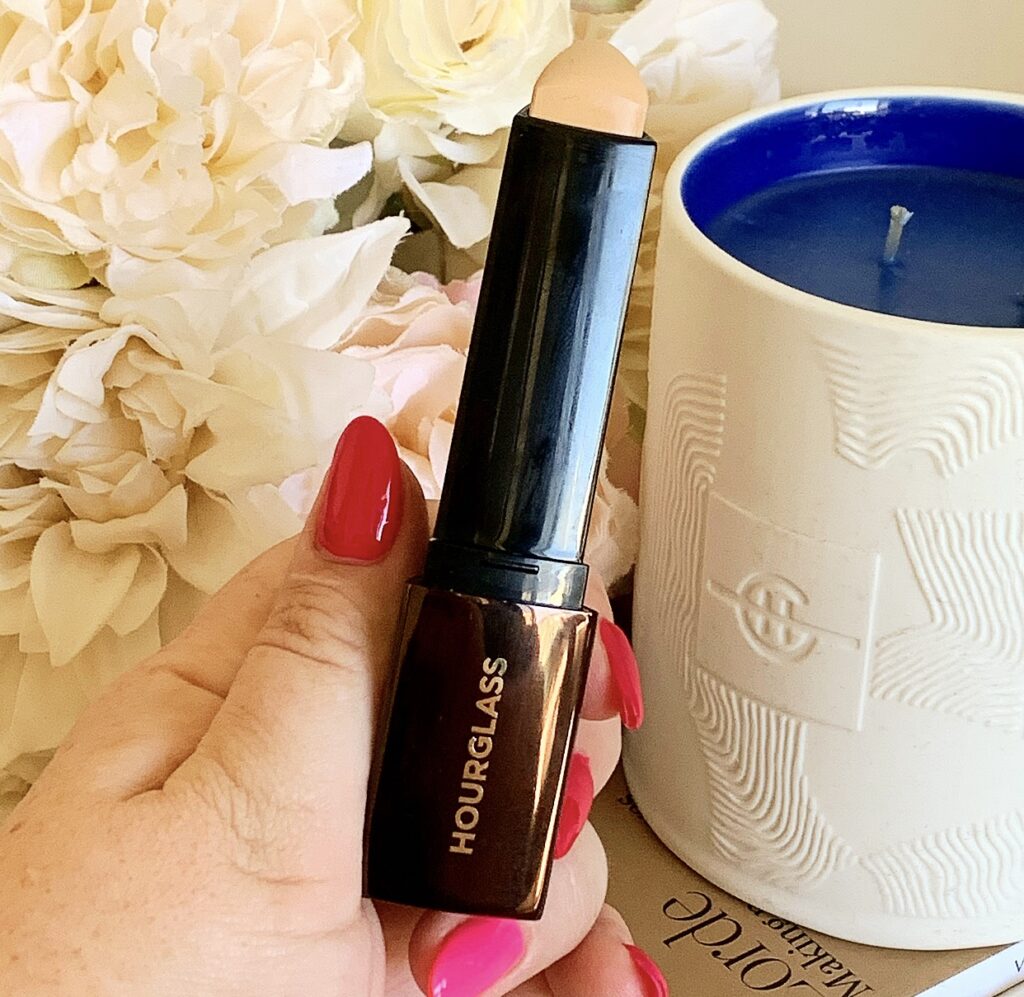 Starting with the packaging, The Vanish Stick Foundation is housed in a sleek, triangular tube that is synonymous with Hourglass. The outer packaging is brown and slightly reflective and there is some gold detail as well. The packaging is on the lightweight side, but it doesn't feel cheap. And the cap is very secure when placed onto the tube. The Hourglass Vanish Foundation Stick is vegan, cruelty free and contains 7g of product.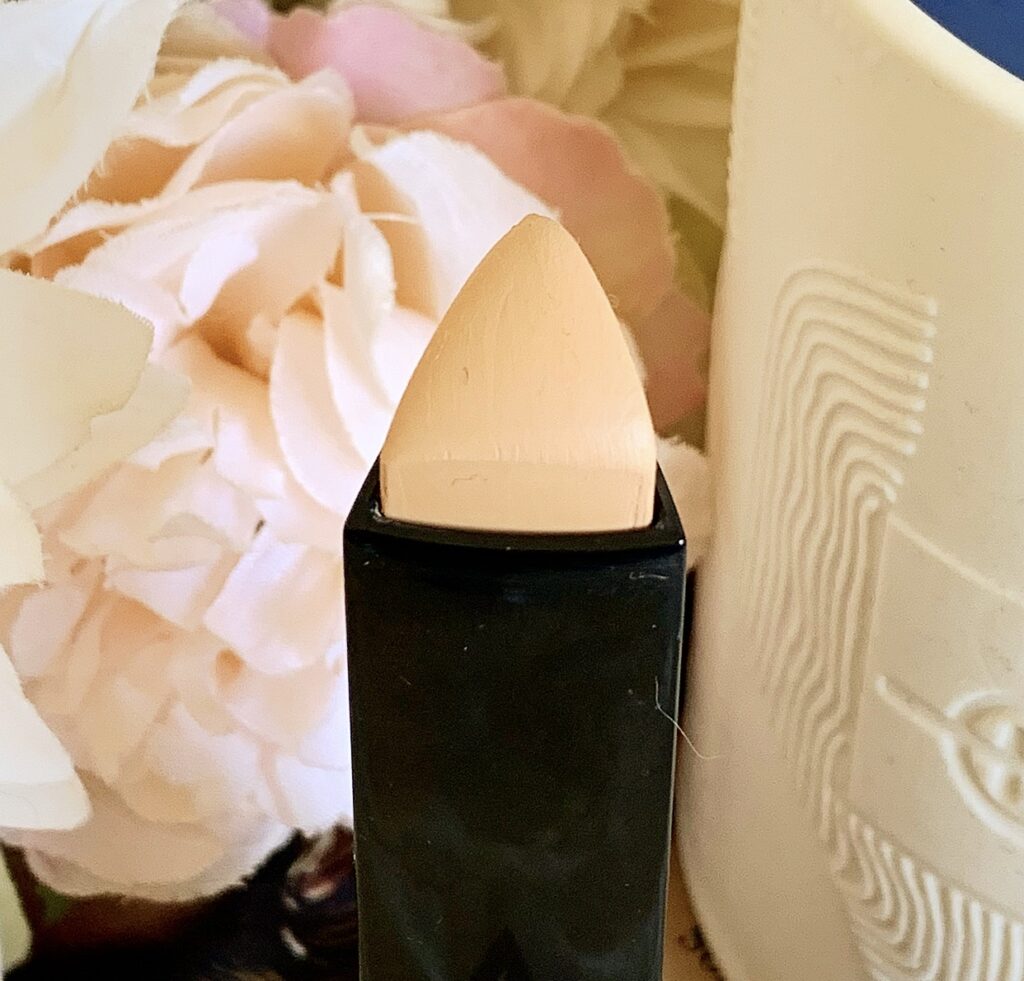 The Vanish Foundation Stick comes in 32 shades. With the shades split into categories of Fair, Light, Light Medium, Medium, Medium Deep and Deep. The strongest emphasis seemingly in the Medium shade range (there are 8 shades under that category). There is a pretty good range of undertones available. But there is absolutely plenty of room for additions. Especially where it pertains to the deeper shades (there are only 3 available).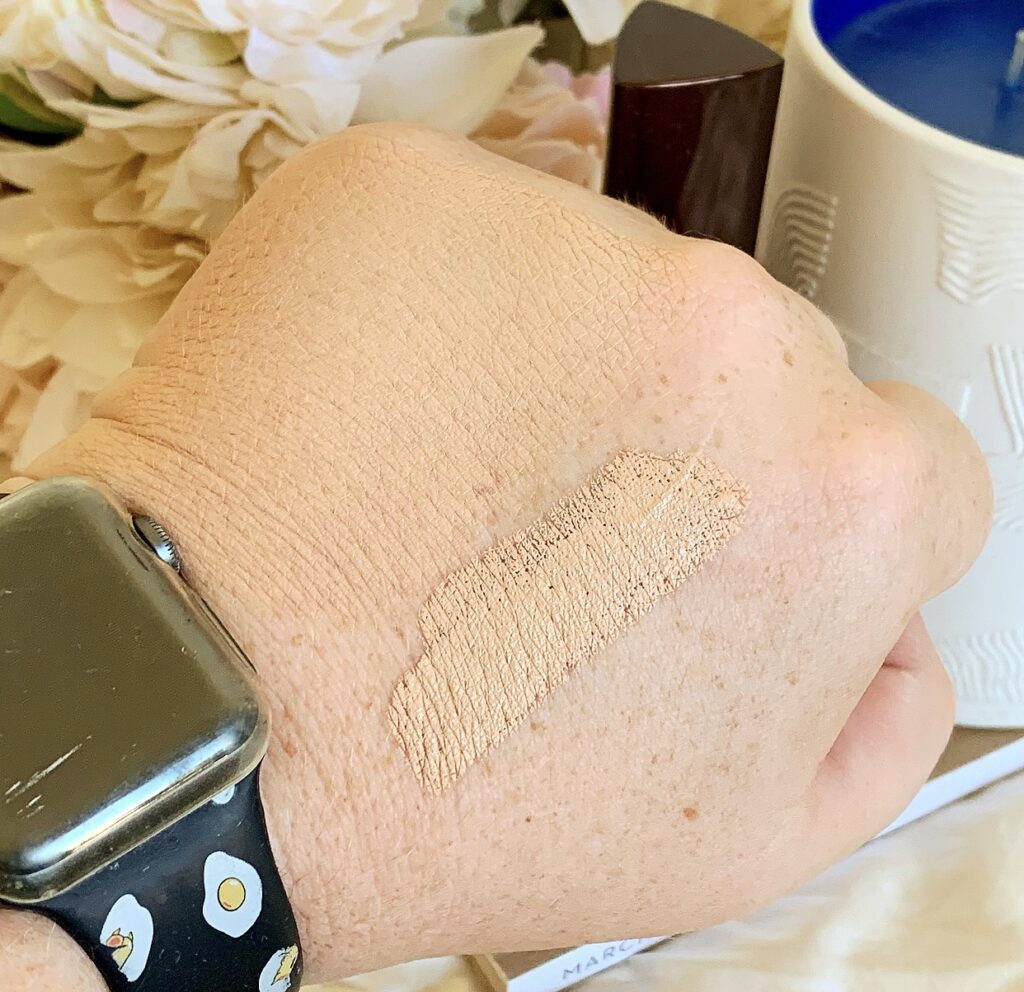 Picking a shade for myself was interesting. I ended up consulting the Temptalia Foundation Matrix and she landed on the shade Shell for me. Shell is described as being a Light with Neutral Undertones. It's a shade that I can pull of pretty easily. But I do have to blend it down my neck to match properly. My worry is that a lighter shade would be too light on me, personally (please expand the range, Hourglass).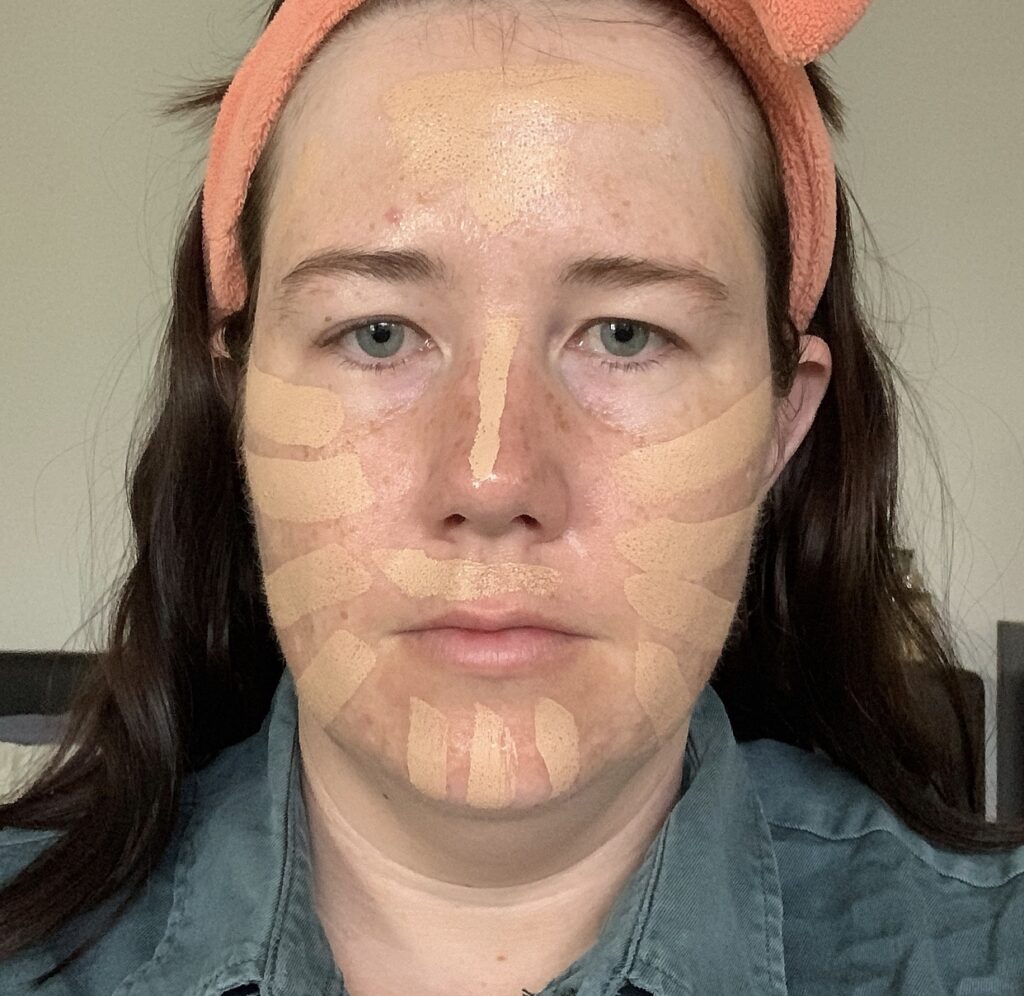 Because we are dealing with a stick foundation, it's always hard to say for certain how much you're going to need because every face shape is different. This is the amount I wold use for when I want a more full coverage sort of effect. And I would do maybe half this amount for those occasions where I want a lighter coverage. This is one of the reasons why I think this foundation was so popular. It's incredibly adaptable for any situation. For blending, I loved the finish I got with a brush (specifically the Morphe M439) way more than a sponge. I swear, this foundation applies and blends like a dream!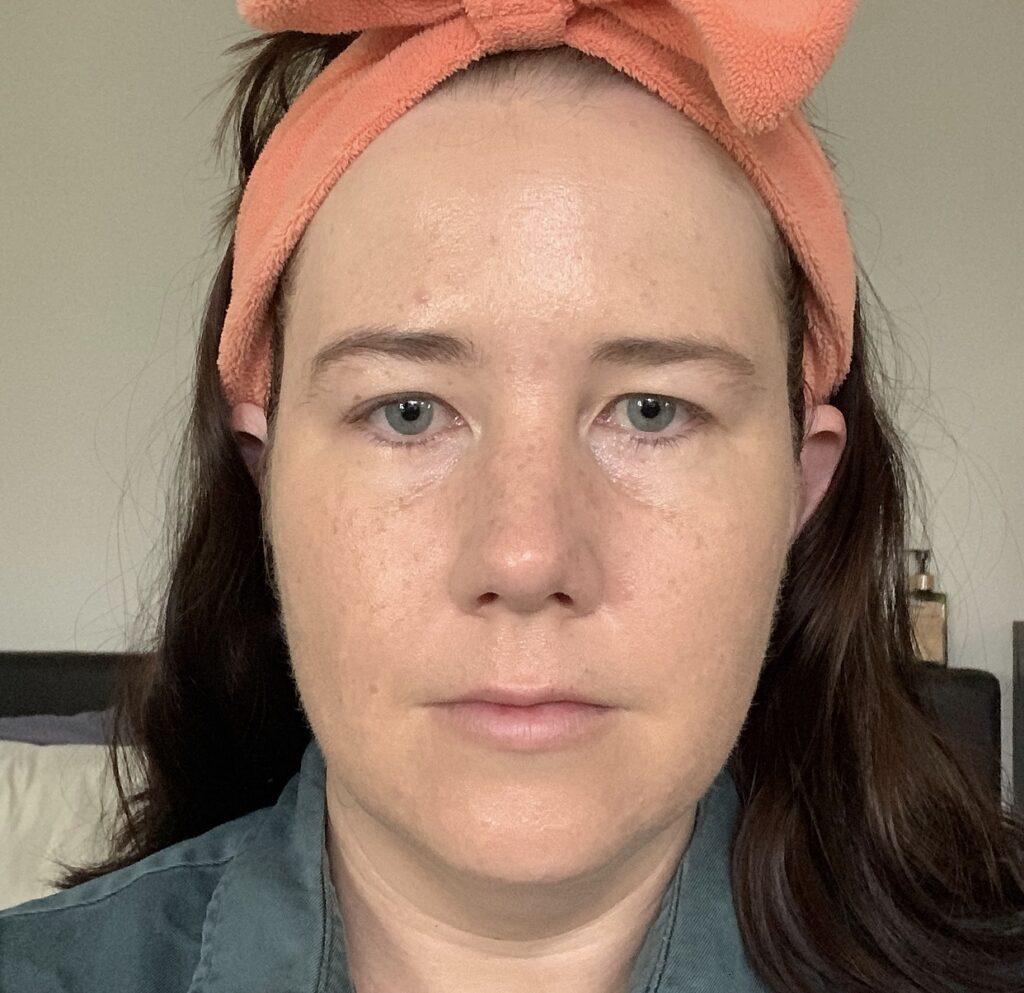 The Hourglass Vanish Foundation Stick is described as being a full coverage foundation with a natural satin finish. And I agree with both counts. This is, by far, the most comfortable full coverage foundation that I think I've tried for the site. And it's one that layers very easily too. I never felt cakey with this foundation. Having said that, I also happily wear this more sheered out. Just enough to cover the dark spots, but still leave my freckles visible. As for the finish, it has a lovely, natural luminosity to it. I know that this foundation is popular with both dry and oily skinned folks. So it might depend of the primer that you use underneath (I use the Vitamin Enriched Face Base from Bobbi Brown).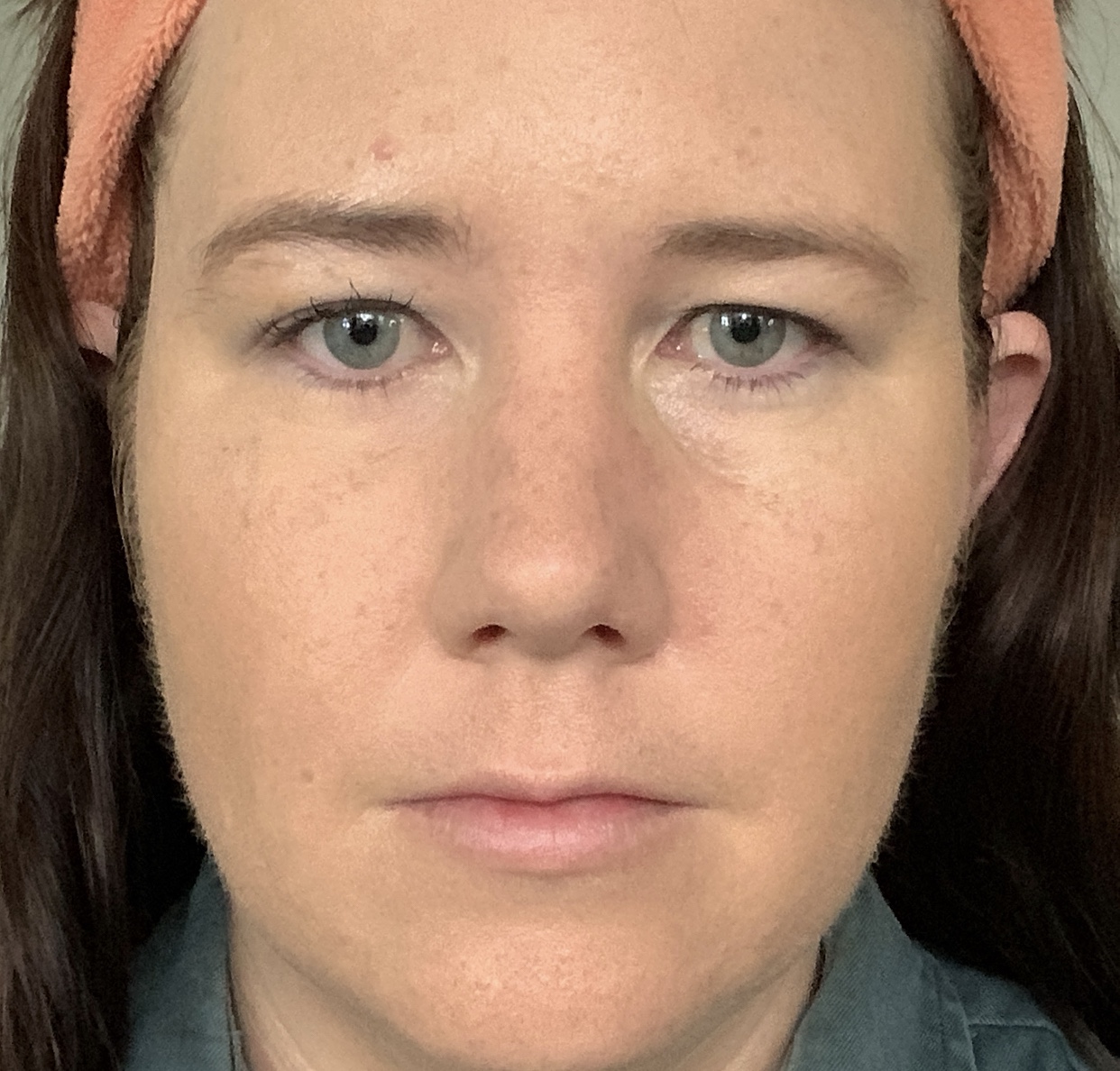 And now, the wear test! First question, what witchcraft is in this foundation? I only ask because I've worn this foundation through a myriad of conditions (30°+ days, windy days, rainy days) for well over 12 hours. And the foundation looks exactly the same at the end of the day as when I first applied it. This stuff doesn't budge, I swear. Which is amazing when you consider how creamy the stick actually is. You'd swear it'd be slipping and sliding all over the place. But it doesn't crack, sink into pores, fade, smudge, transfer. The worst thing I could say is that it rubbed off on my forehead during work days. But I'm yet to encounter a foundation that stays pout when I wear my hat. Best of all, it doesn't break me out!
Y'all, the Hourglass Vanish Seamless Foundation Stick is 100% as good as everyone told me it is. And I'm giving it a massive thumbs up. If this foundation has passed you by, or you haven't used it in a while, I strongly implore you to revisit it. Because I am obsessed! Have you tried the Hourglass Vanish Seamless Foundation Stick? Let me know in the comments below,