Well, the dust has officially settled on yet another Birthday month for me. Which means it time to continue with my annual tradition of sharing what I picked up during the month of May. Now, this is actually a smaller haul that previous years (a large power bill and my website renewal saw to that. Happy 4th anniversary, Emmie's Beauty Life!) But I still definitely treated myself. Let's get into what I picked up.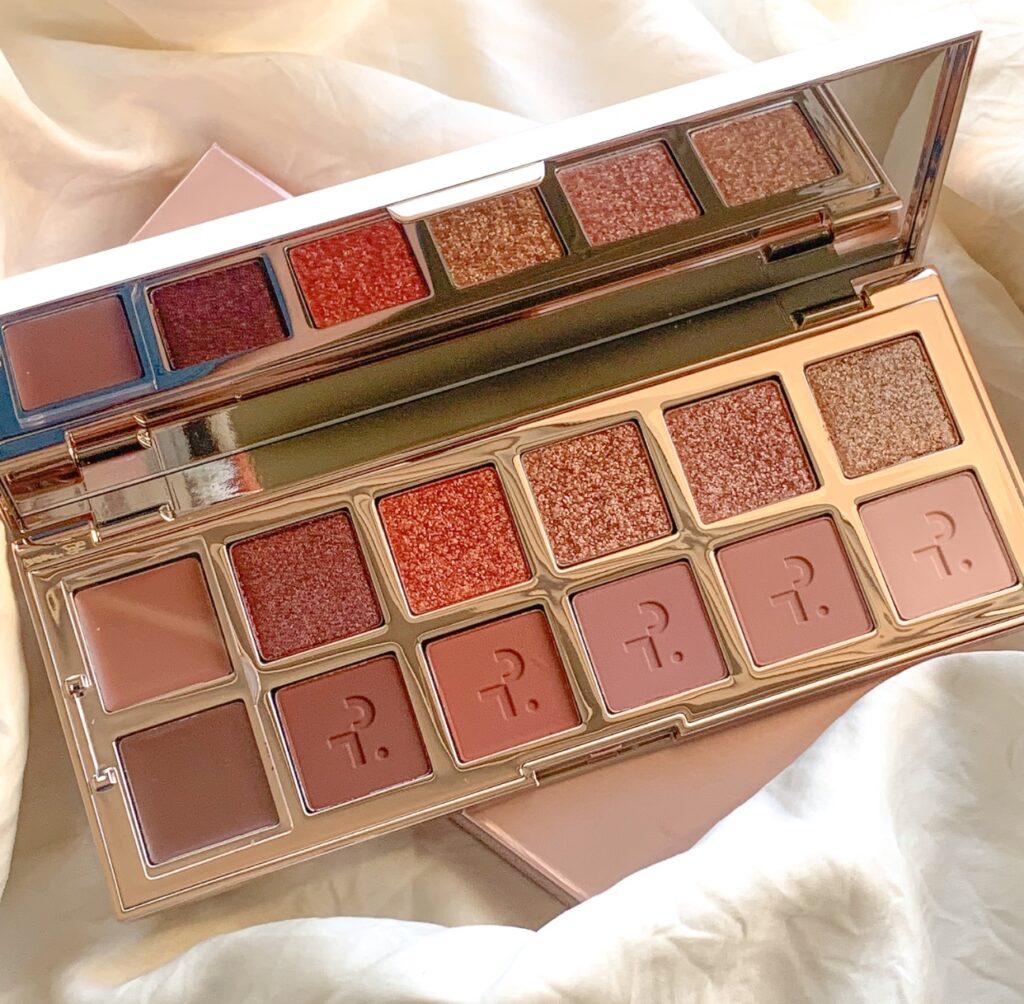 I'll start with the order I made at CULT BEAUTY. Which I technically did right at the tail end of April. But it didn't arrive until mid May so I'm counting it. In any case, it was the only place that had the PATRICK TA MAJOR DIMENSIONS II ROSE EYESHADOW PALETTE – $100.98 in stock. And this was the main product that I was buying as my birthday present to me. I haven't played with it enough to say whether or not I love it, but I do really adore that colour story.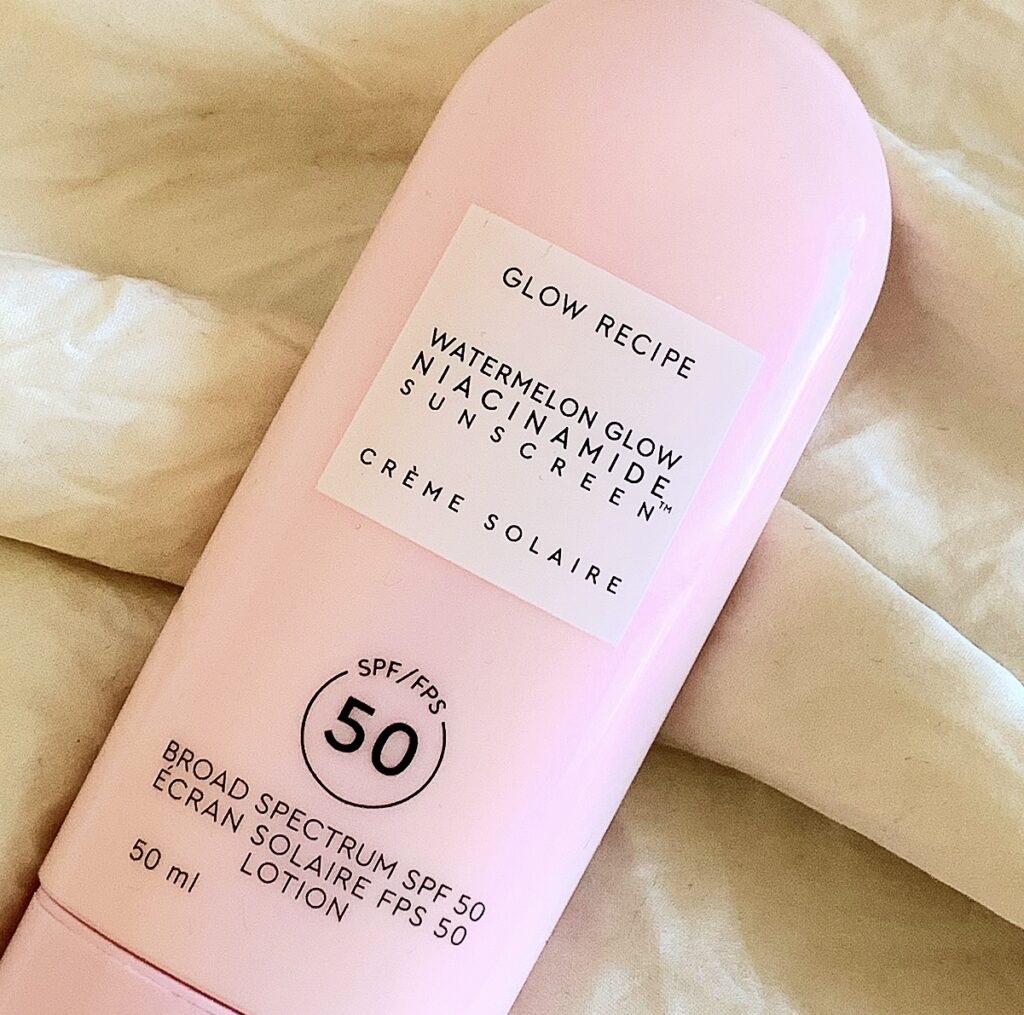 Seeing as I was placing an order already, I saw this as an opportunity to also grab the GLOW RECIPE WATERMELON GLOW NIACINAMIDE SUNSCREEN – $52.17. Long story short, international brands have to jump through a ton of hoops to have their sunscreens be available on the Australian market (and for good reason). So a lot of them just don't bother. I can buy this from an international retailer, I just can't buy it from Mecca. Now, this one I have had a minute to play with. I do like it, but it has a fatal flaw. I cannot wear it on makeup days because it starts to pill whenever I go to apply foundation. And I do mean it does it every single time. No matter how long a gap I leave between sunscreen application and makeup application, it's pill city for me. I have heard that this is a common issue with this sunscreen, so something to keep in mind. I'll let y'all know if I manage to sort this issue out.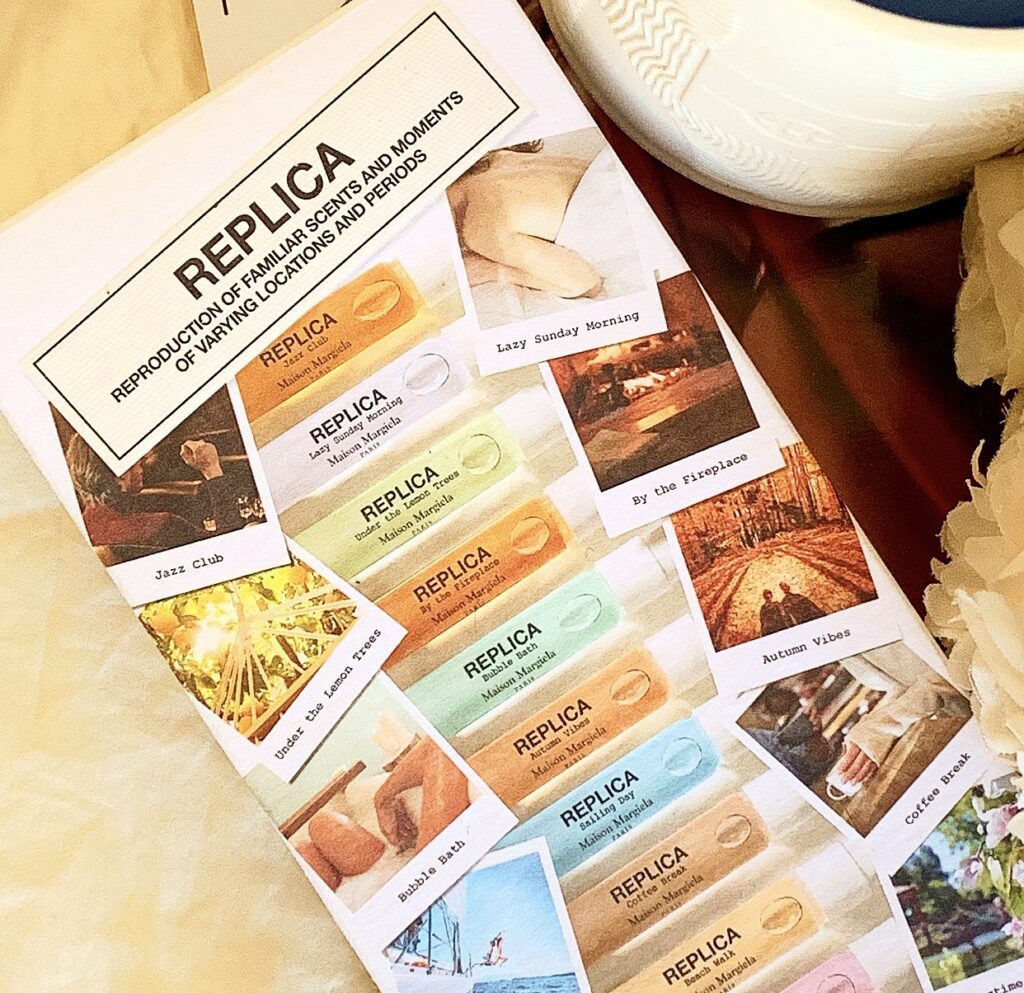 Speaking of MECCA, I placed a couple of orders here throughout May. The first was to collect my April Beauty Loop Box (which annoying ended the day before my birthday gift became eligible). For that order, I grabbed the MAISON MARGIELA REPLICA MEMORY BOX – $85.00. Perfume sampler packs have been my favourite thing to buy lately. And I was so happy to see that there was one for the iconic Replica scents. I haven't gone too gung ho into this (I want to use a few other samples before I do). But the scents I'm most excited for are Under The Lemon Tree, Beach Walk and By The Fireplace. This set is limited edition, but still available at the time of writing.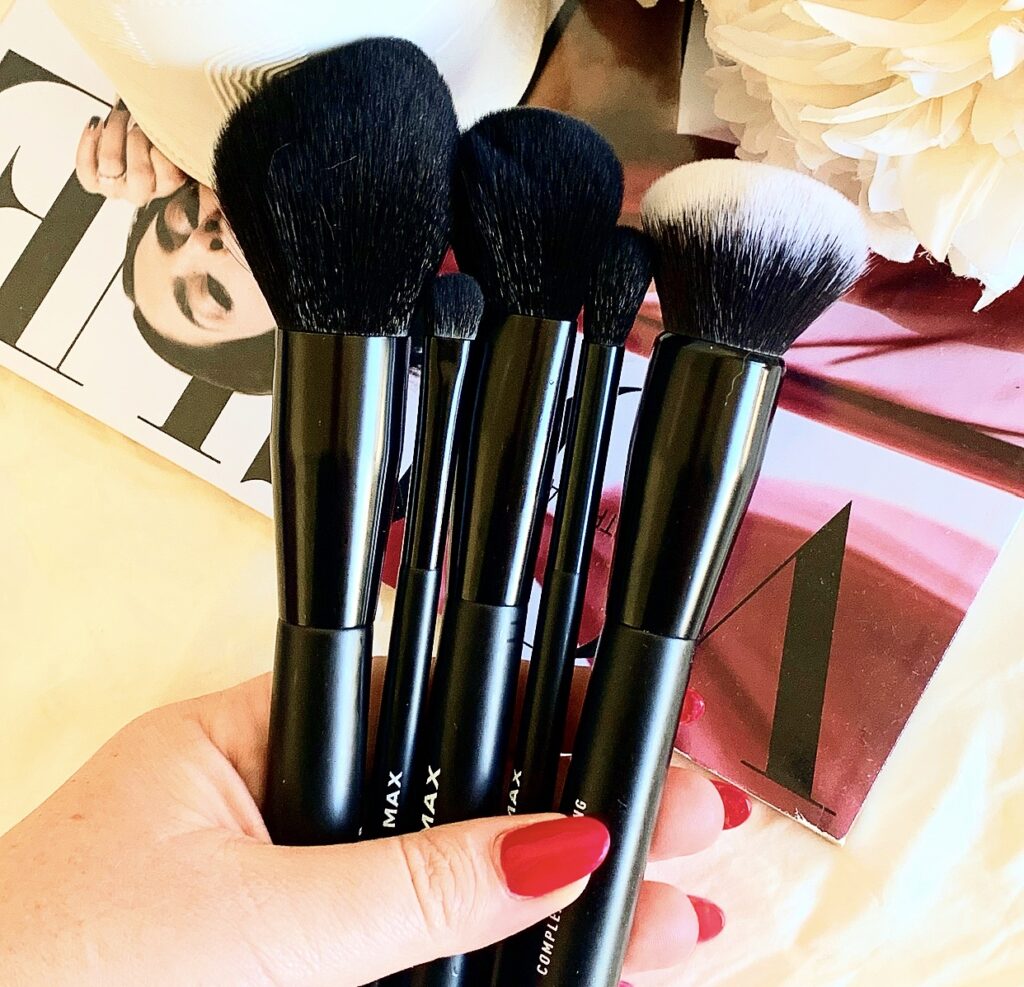 To pick up my birthday gift, I decided to treat myself to some new brushes. I grabbed the MECCA MAX MAKEUP MAXIMISERS 5-PIECE ESSENTIAL BRUSH SET – $56.00. I picked this set up specifically for the Complexion Buffing Brush, which is a favourite amongst many of my friends. And is a popular choice for blending cream bronzer (this will be important later).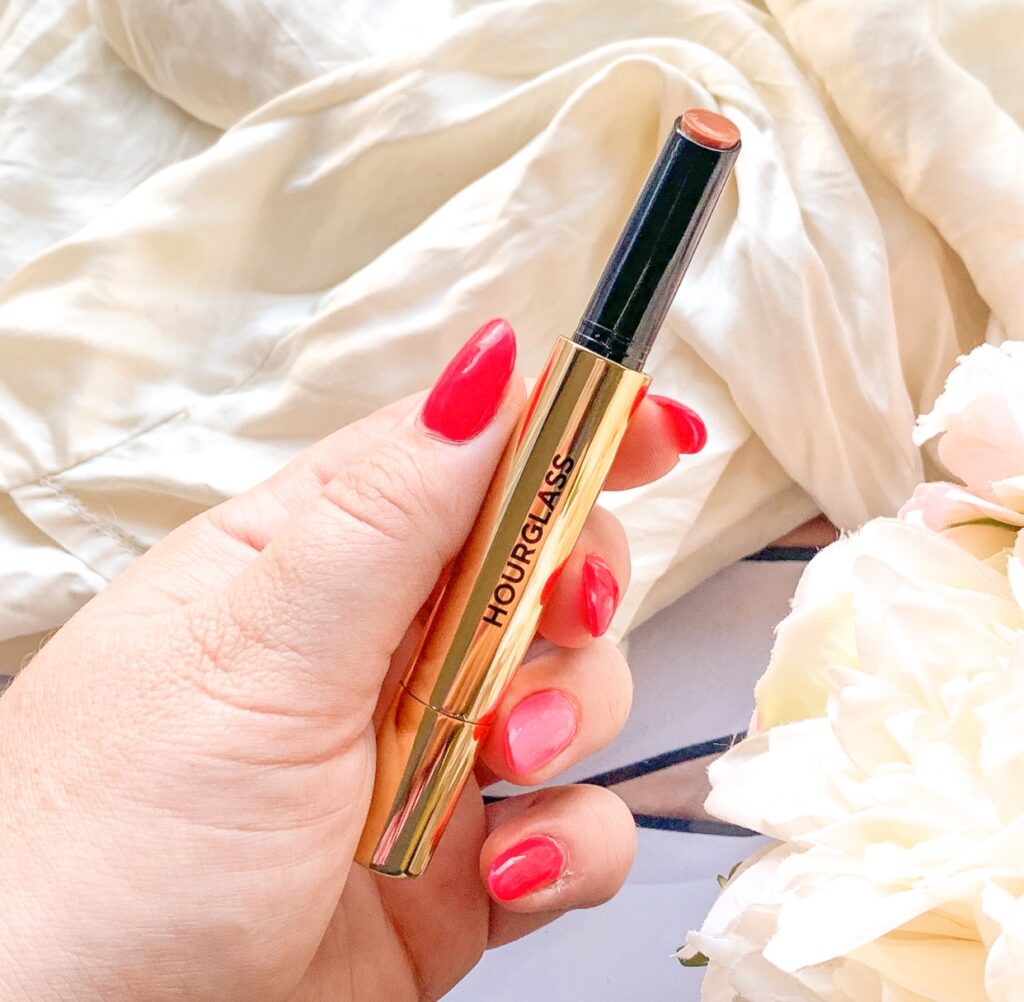 I also picked up one of the new HOURGLASS PHANTOM VOLUMIZING GLOSSY BALMS – $50.00. The shade that blew up online, Mist, sold out immediately. So I went with Trance, a stunning beige shade that just adds the loveliest hint of gloss to the lips. I am excited to play with this more.
The level 3 birthday gift this year is the MECCA COSMETICA NOURISHING CLEANSING OIL – $44.00 (GWP). It's something that I'll certainly get a lot of use out of. I use a cleansing balm or oil pretty much every night. It also came with some muslin cloths that I have misplaced.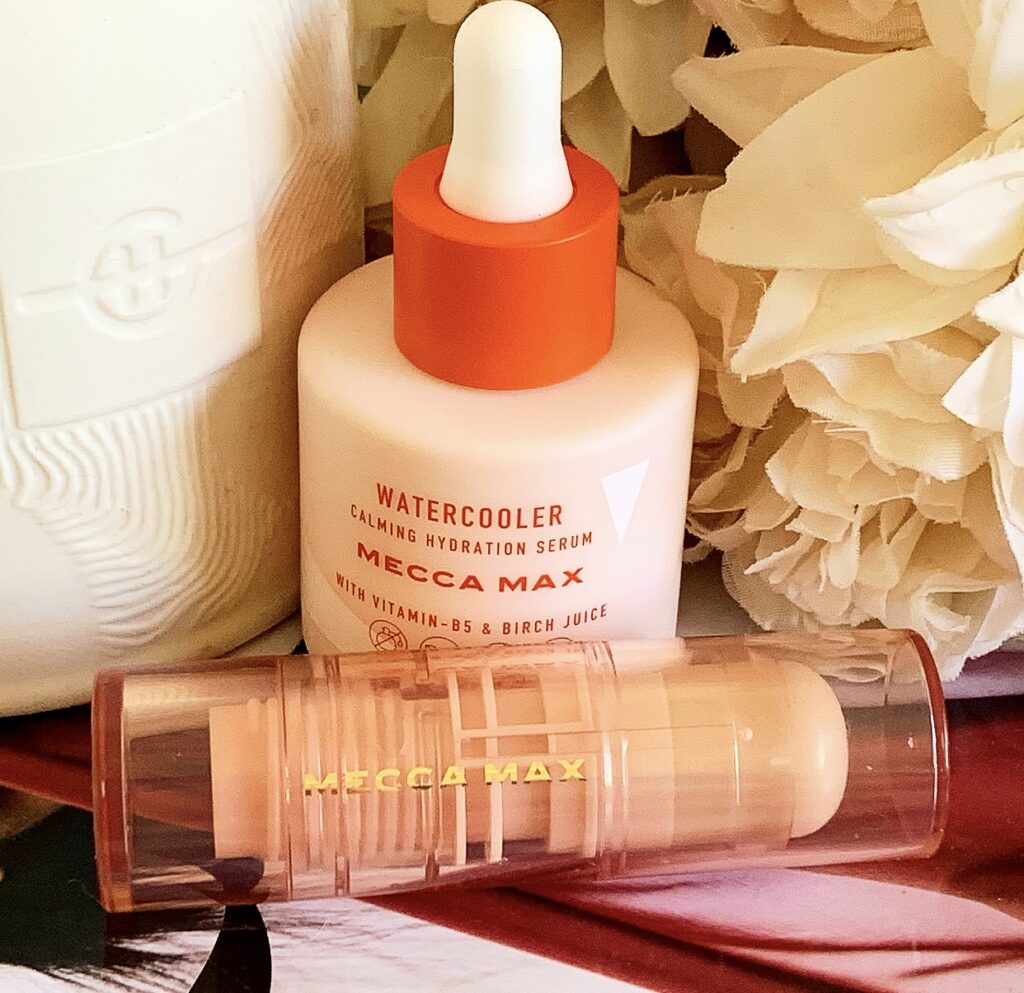 Right around the end of May, Mecca announced their Beauty Loop Bonus for this quarter. Level 3 members scored a MECCA MAX WATERCOOLER CALMING HYDRATION SERUM – $25.00 and the MECCA MAX OFF DUTY GLASS STICK – $18.00 as a nifty little duo, I believe that level 2's just got the serum. I know that a lot of my friends love the Watercooler serum so I'm excited to try. This bonus, I believe, runs until the 15th of June.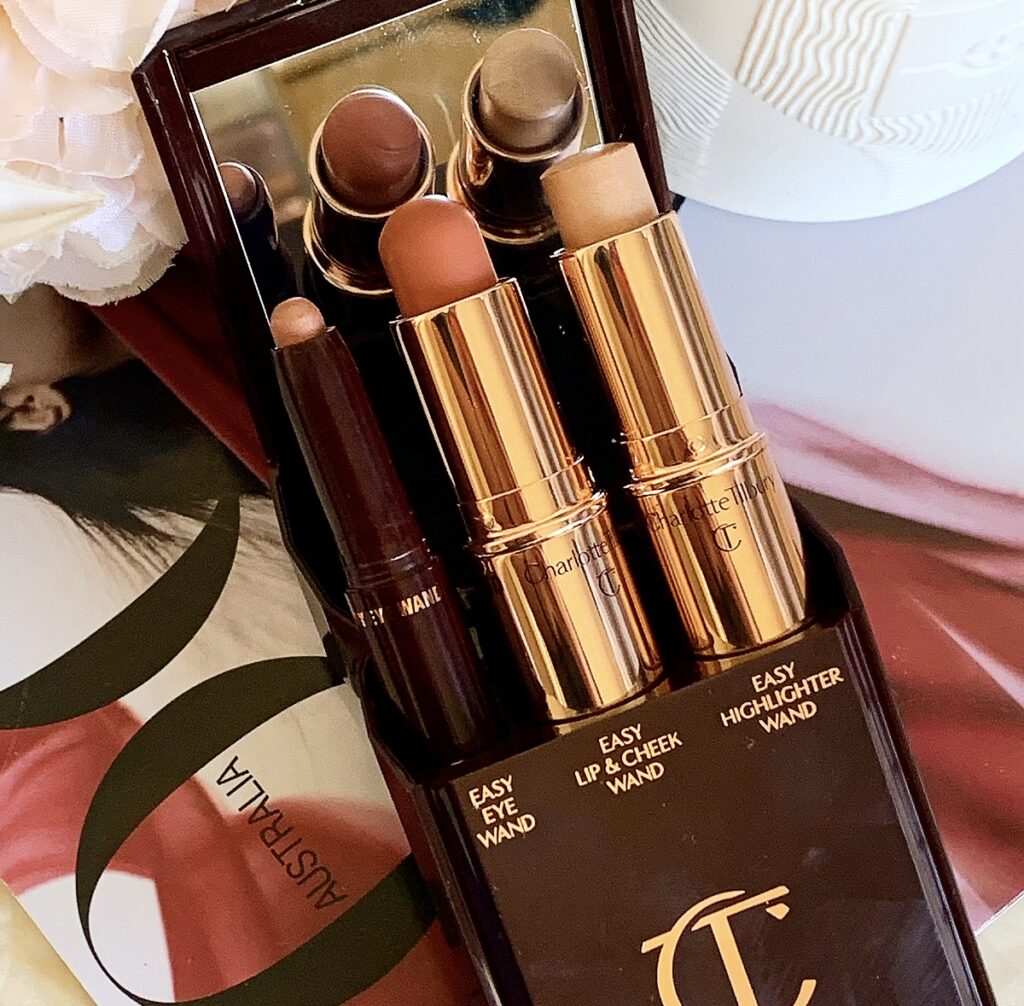 May was a big month for CHARLOTTE TILBURY. We saw two massive launches that I had to have. The first was the QUICK & EASY LOOK IN 5 in DATE NIGHT – $99.00. This amazing little trio comes with an Easy Eye Wand, an Easy Lip and Cheek Wand, and an Easy Highlighter Wand. The case it comes in is super sleek and compact, perfect for taking on the go. And the products are extremely easy to use. The Eye Wand is a standout. I will say that the price is a little on the high side. But I can see this being a good one for many people.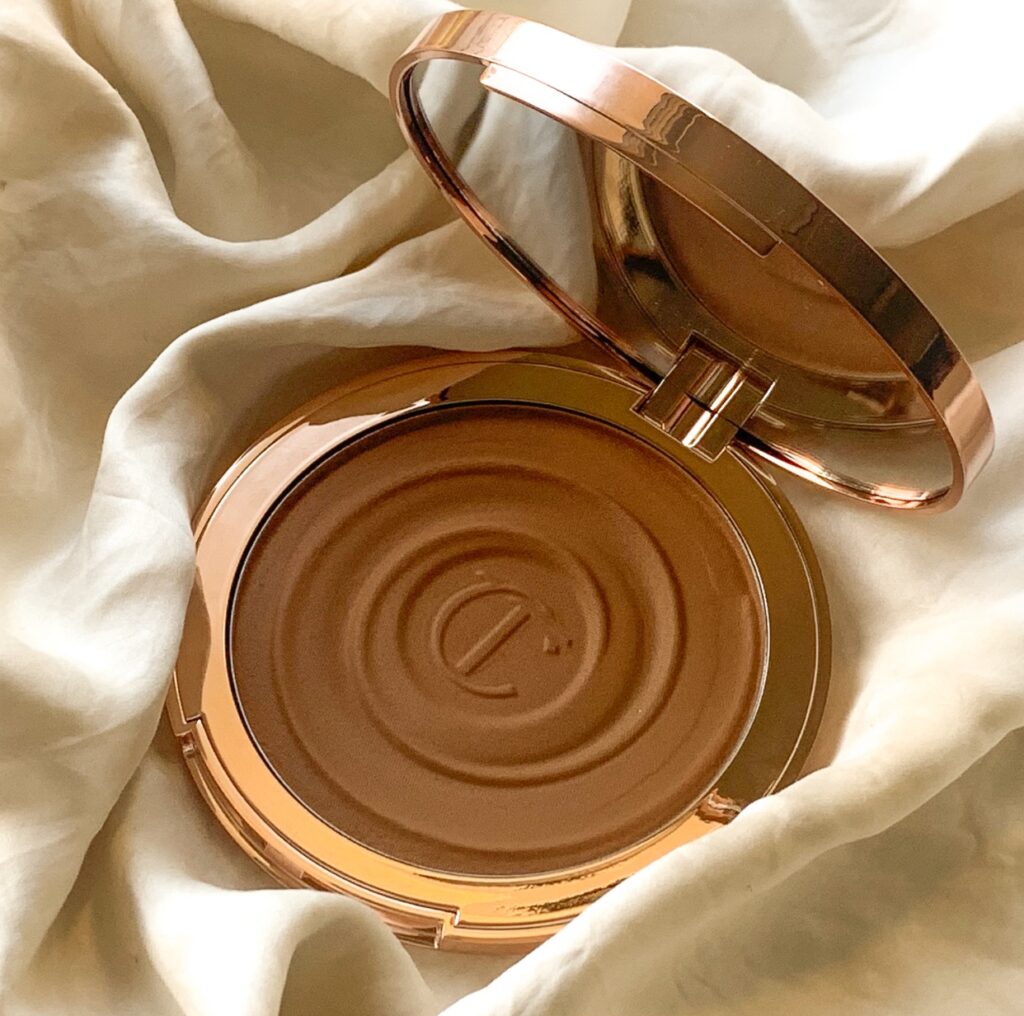 The other big launch from Charlotte is easily her most anticipated. The BEAUTIFUL SKIN SUN-KISSED GLOW BRONZER – $75.00. I picked this up during the presale and y'all? It's worth every penny! I went with the shade Medium. Which, now having see swatches of the Fair shade, was a good call. And you'd swear in the pan that it looked like a powder. But it's so creamy and it blends so seamlessly. If you want to see this in person before picking it up, a little birdie has told me this should be launching at Mecca around the end of this month.
Finally, we have SEPHORA. And because I placed a few orders during the sale in April, I decided to keep this on the small side. I grabbed the NUDESTIX NUDIES MATTE ALL OVER FACE COLOR BLUSH & BRONZE in PICANTE – $49.00. I've had a real obsession with orange/red blushes at the moment and had wanted to grab this shade during the sale. But it had sold out at that time. Fortunately, it came back in stock rather quickly, so I snatched it up.
May also saw the announcement that BITE BEAUTY was closing down this year. And seeing as the whole range is now 50% off at Sephora, I grabbed the BITE BEAUTY UPSWING FULL VOLUME MASCARA – $22.00. The Upswing Mascara does appear to be sold out online. But if you see it in store, I definitely recommend it. This mascara was a Best of Beauty 2021 winner and I wanted to own it one last time.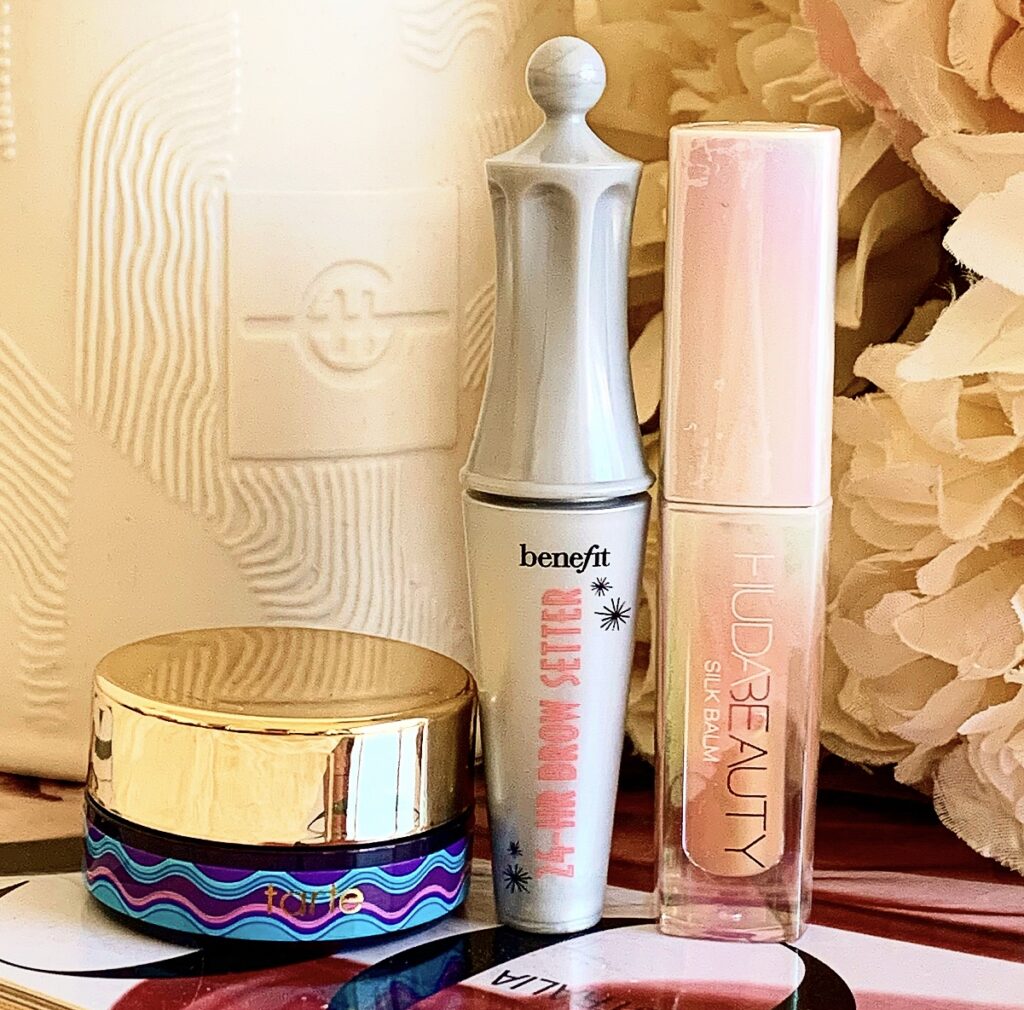 As for the Sephora Gold Member Birthday Gift, I scored this great little trio of products. The TARTE SEA DRINK OF H20 HYDRATING BOOST MOISTURISER, the BENEFIT 24hr BROW SETTER, and the HUDA BEAUTY SILK BALM HYDRA-PLUMPING LIP BALM. Out of the three of these, I've only tried the Huda balm (which I will vouch for, it's really good). But I'm always happy to try new samples. With these, I also got a cute little tote bag which I am currently using.
And that is a wrap on my May spendings! I have so many products to play with. As always, if you want reviews on anything, just shoot me a DM and I'll be happy to do so. I hope y'all have a great weekend!
Cheers and love
Emily xo