I've said it before and I'll say it again. When it comes to Mecca Max, I'll always be first in line when it comes to their new launches. They have really carved out a wonderful space in the Aussie Beauty Scene and I loved all of the products that I've tried from them. So, when they announced that they would be launching the new Eye Max Mega Volume Mascara at the end of April, I immediately picked it up. I've been playing with it behind the scenes for a little while and I have a ton of thoughts. So, if you want to learn more about the Eye Max Mascara, just keep reading!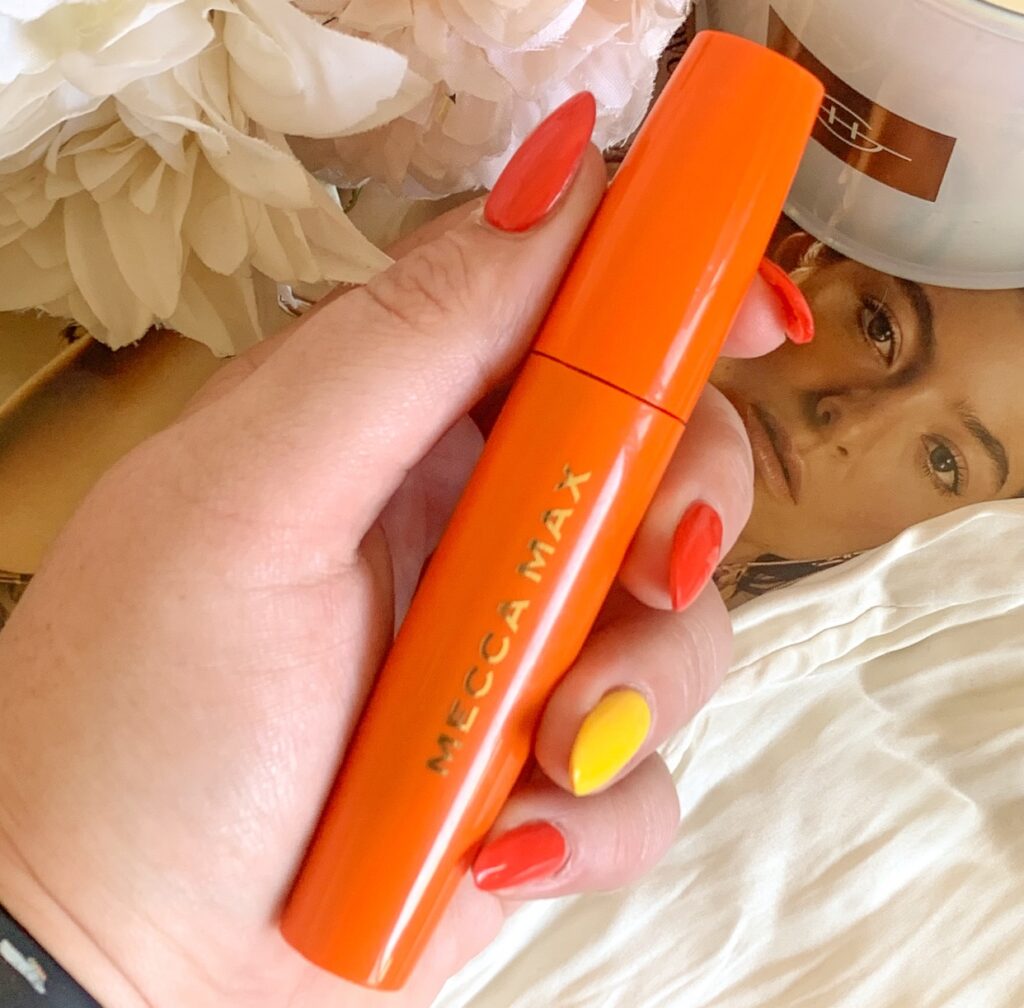 MECCA MAX EYE MAX MEGA VOLUME MASCARA – $24.00 – mecca.com.au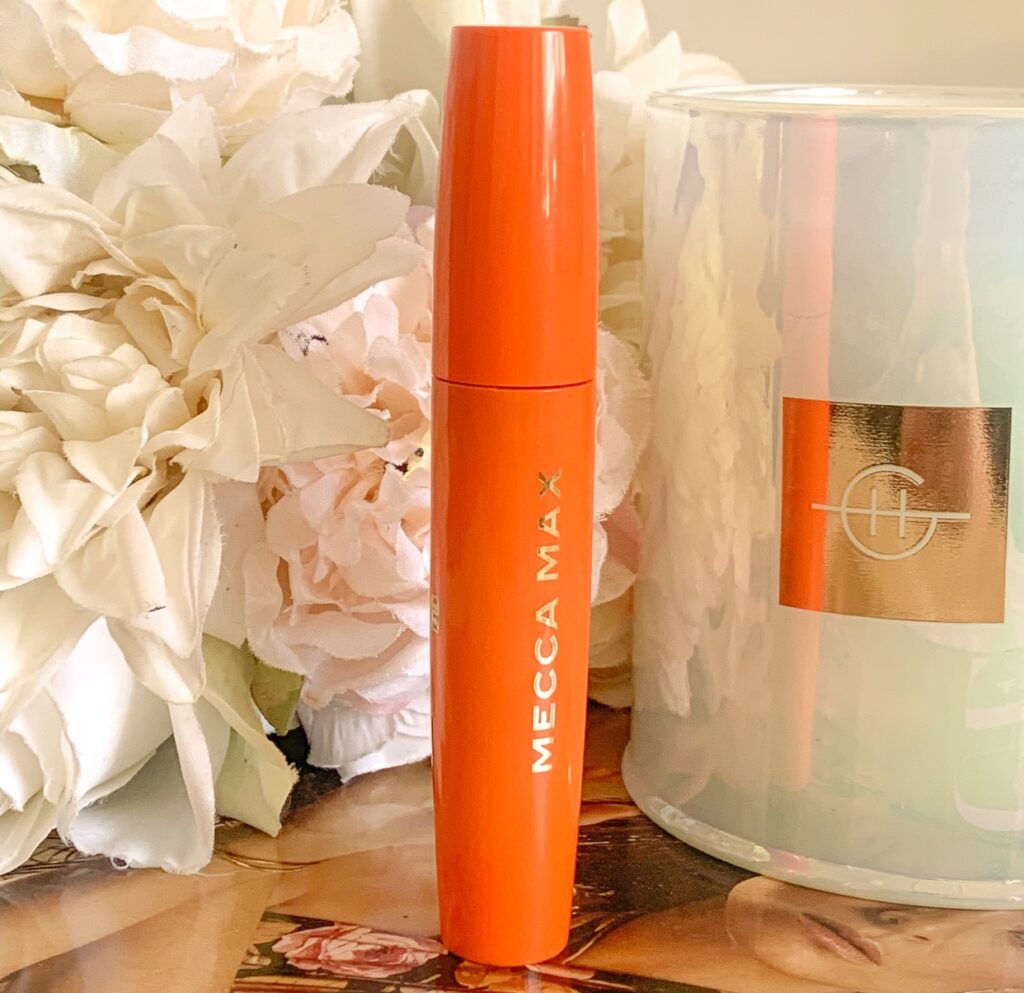 First of all, can we talk about this packaging? The Eye Max Mascara is housed in a vivid orange, tube style packaging. Style wise, it's reminiscent of the ovular packaging of Maybelline mascaras. But maybe a bit more slim. There is also gold detail on the tube as well. The Eye Max Mascara is vegan, cruelty free and contains 12.5ml of product.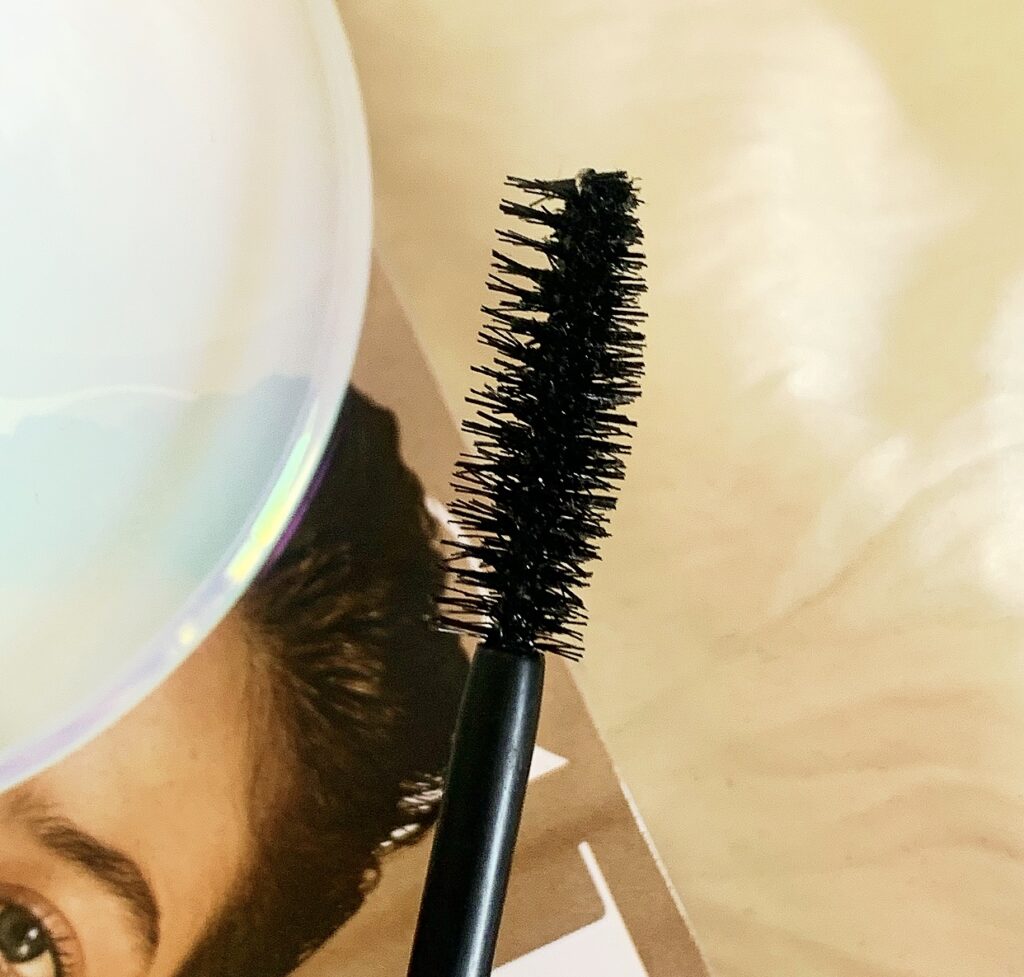 Much like the Whip Lash Mascara (a fave from Mecca Max), the Eye Max Mascara wand is quite unique. One side of the wand is straight and spaced out. The other is more curved and the bristles are quite close together. I think the idea is that one side allows for the separation and lift. And the other side is what gives the volume. And while it took me a minute to realise that's what was going on, I ended up liking it a lot. It's a cool idea that I wouldn't mind seeing replicated with other mascaras.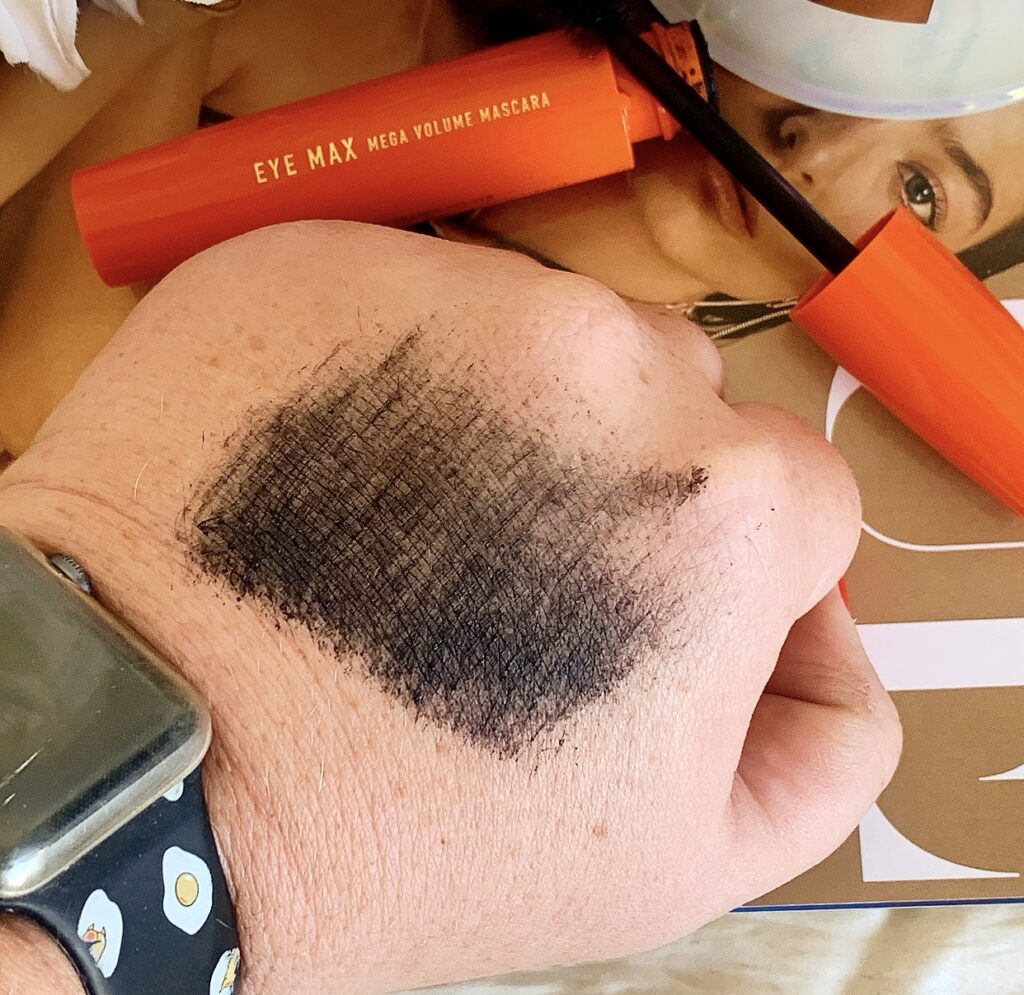 The formula is definitely on the thick side and it's quite waxy. Being a vegan brand, Mecca Max used synthetic beeswax in this formula. Colourwise, it's nice and rich in black pigment. The formula also contains Glycerin and Panthenol. Both of which are supposed to help adhere the mascara to the lashes, allowing for a transfer free wear.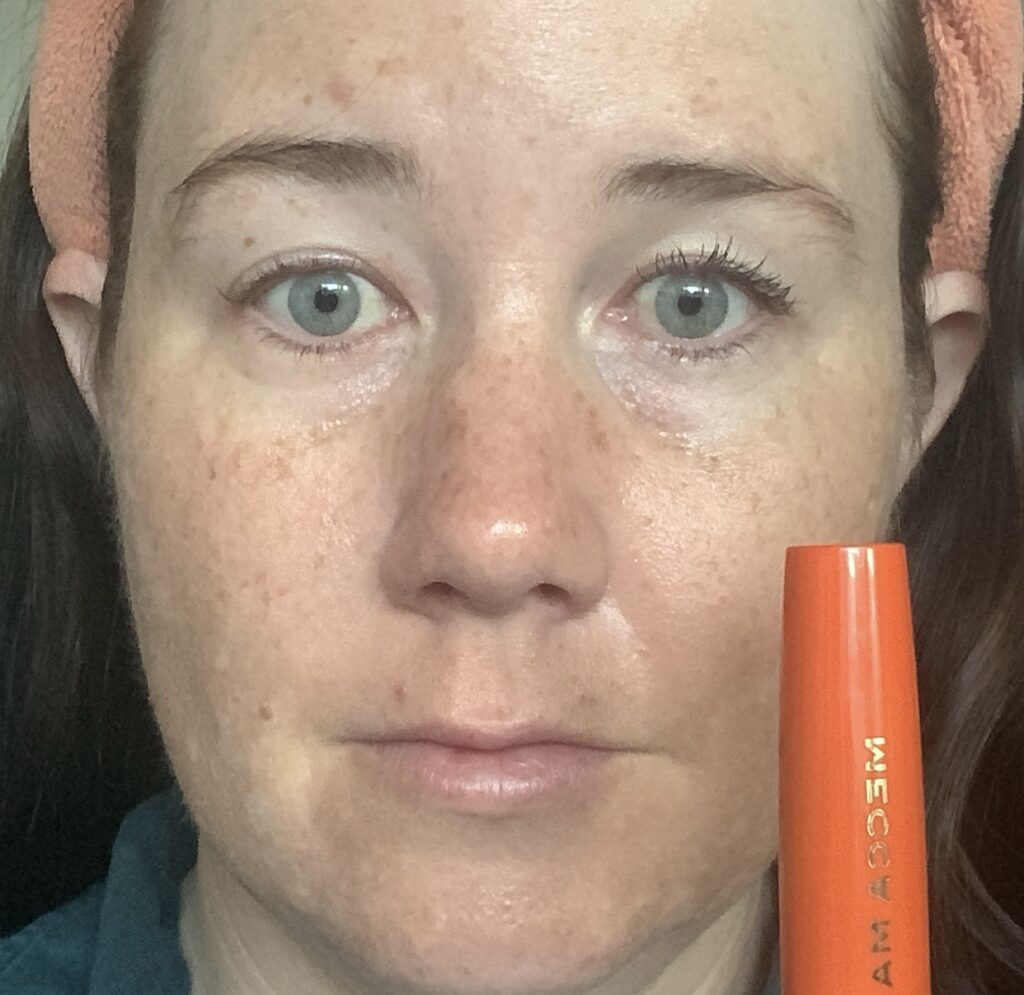 I knew this was going to be a volumising mascara just by the name. But I was surprised at how volumising it was on my first application. I would use the curved side to get that immediate volume on the lashes, and then follow up with the straight end to space the lashes out. Considering how thick this formula was, I was surprised that this formula wasn't more chunky or heavy on the lashes. But it does feel quite lightweight. Upon first impressions, I was very impressed.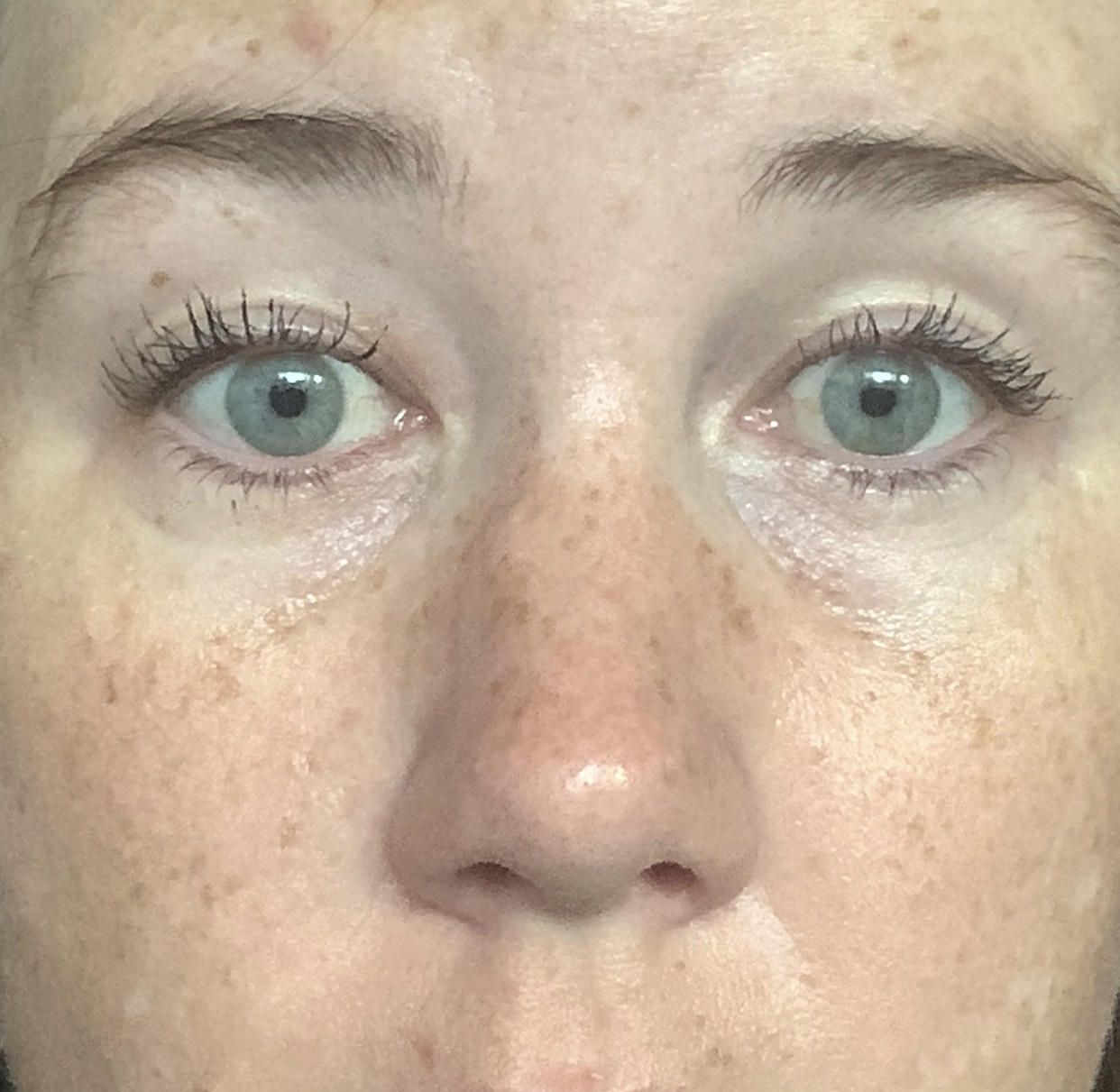 Those feelings, however, evaporated during my wear test. This mascara was a mess. I had smudging within 3 hours of wear. The worst of the smudging was under the eye. But I would also get eyelid transfer with this mascara as well. I also experienced flaking with this mascara. With those flakes occasionally ending up in my eye. Which was super uncomfortable. I can get this mascara to work. But only if I'm wearing a full face that I've set extremely well. And even then, I still experienced transfer. Not nearly as much as I do with a bare face, but still.
Y'all, I really, REALLY wanted this to be a goodie. But I can't in good conscious recommend the Eye Max Mega Volume Mascara. I do think there are better volumising mascaras out there (see: Rare Beauty). But this is a pass for me. Have you tried the Mecca Max Eye Max Mega Volume Mascara? Let me know in the comments below
Cheers and love
Emily xo