You wanna know my favourite thing to do after a long and stressful week? I do an unboxing! That's right, it's Bellabox time once again. I have a box filled with goodies that I'm super excited to check out. Let's get stuck in.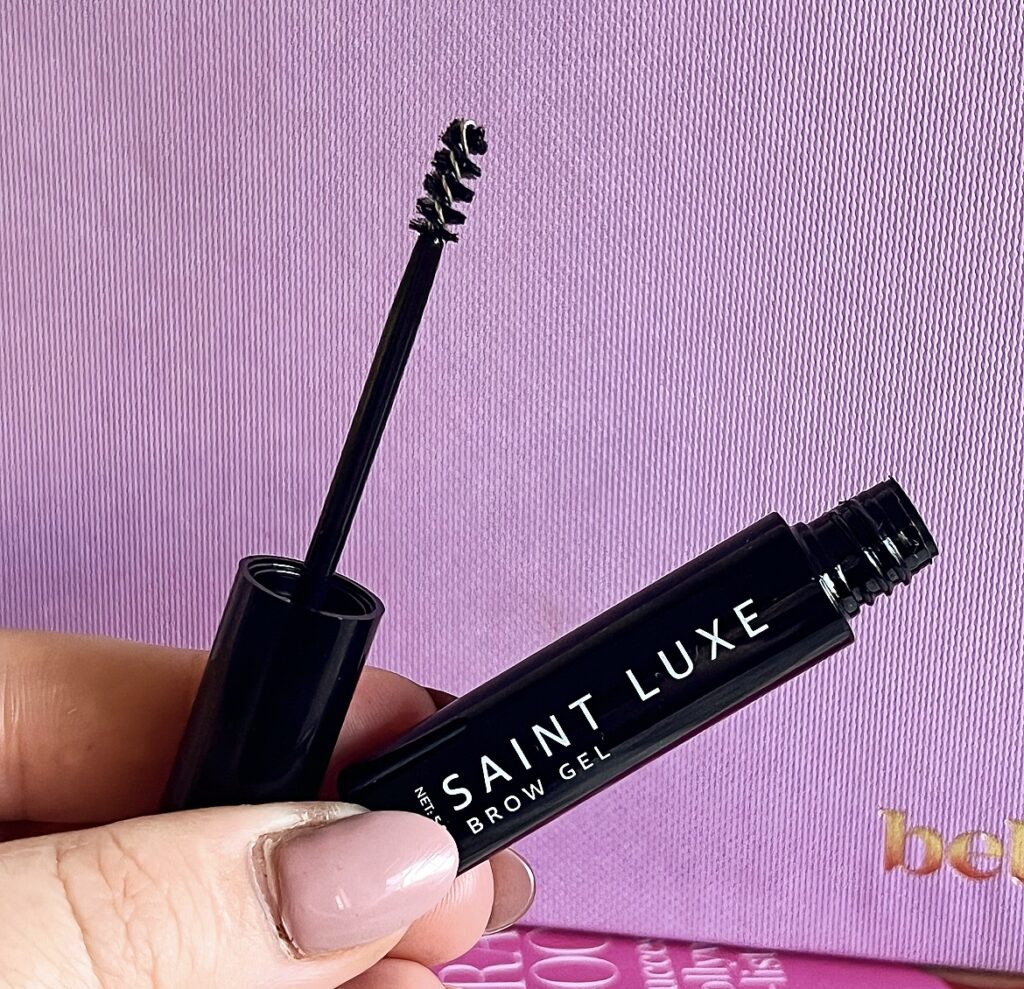 SAINT LUXE BROW GEL – $22.00US
The hero product for this month was from the amazing brand Saint Luxe. And we were given the option between three different brow gels. I went with the clear because I haven't bought a new clear brow gel in a while and I do like having one in my collection. This has the teeny tiny spoolie, which I like. And the reviews I've seen online have been very positive. I'll let you know my thoughts soon.
YOU CAN FIND SAINT LUXE AT – saintluxebeauty.com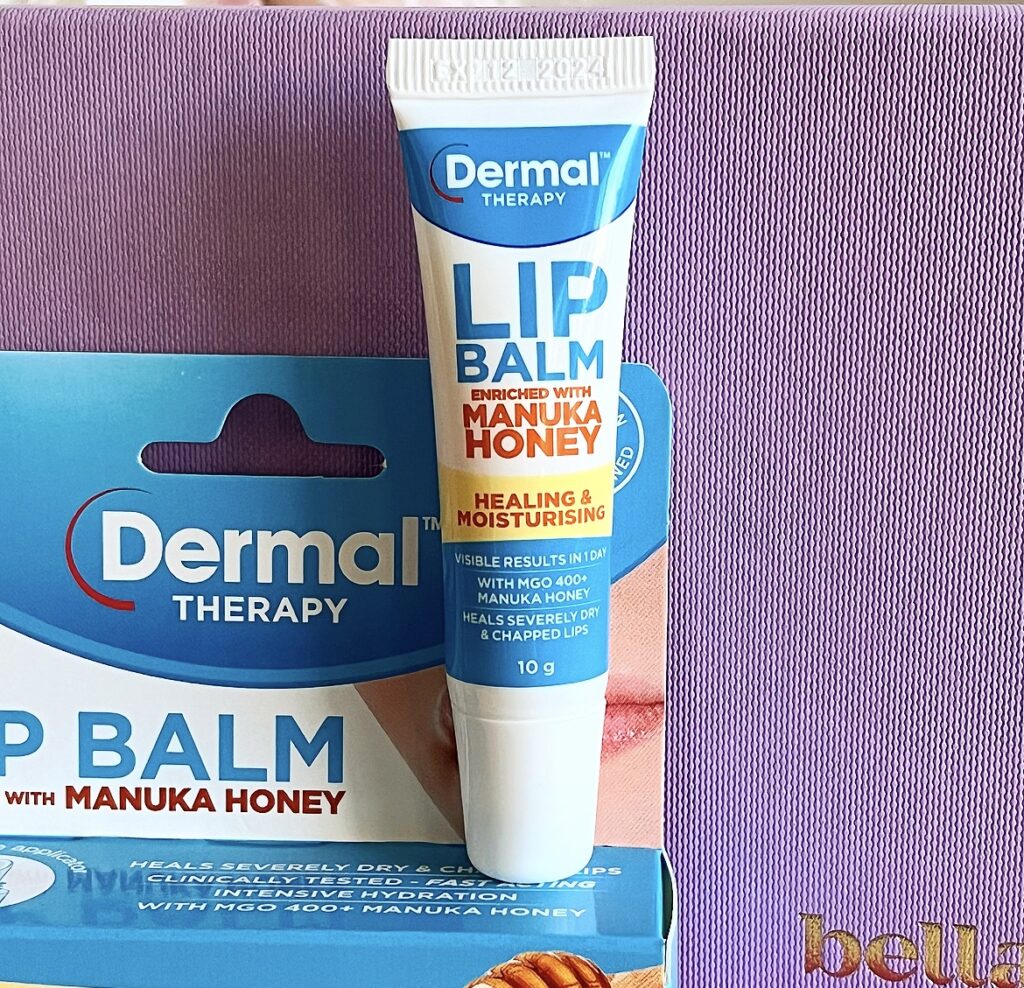 DERMAL THERAPY LIP BALM ENRICHED WITH MANUKA HONEY – $6.99
Out of the entire box, this is the closest I came to being disappointed. Not because the product is bad. God no! Dermal Therapy makes some truly fantastic lip balms and I have a ton that I keep at work. And there lies the problem. I have so many lip balms stashed everywhere that I really don't need a new one. This will probably end up in a giveaway.
YOU CAN FIND DERMAL THERAPY AT – Chemist Warehouse, Discount Drug Store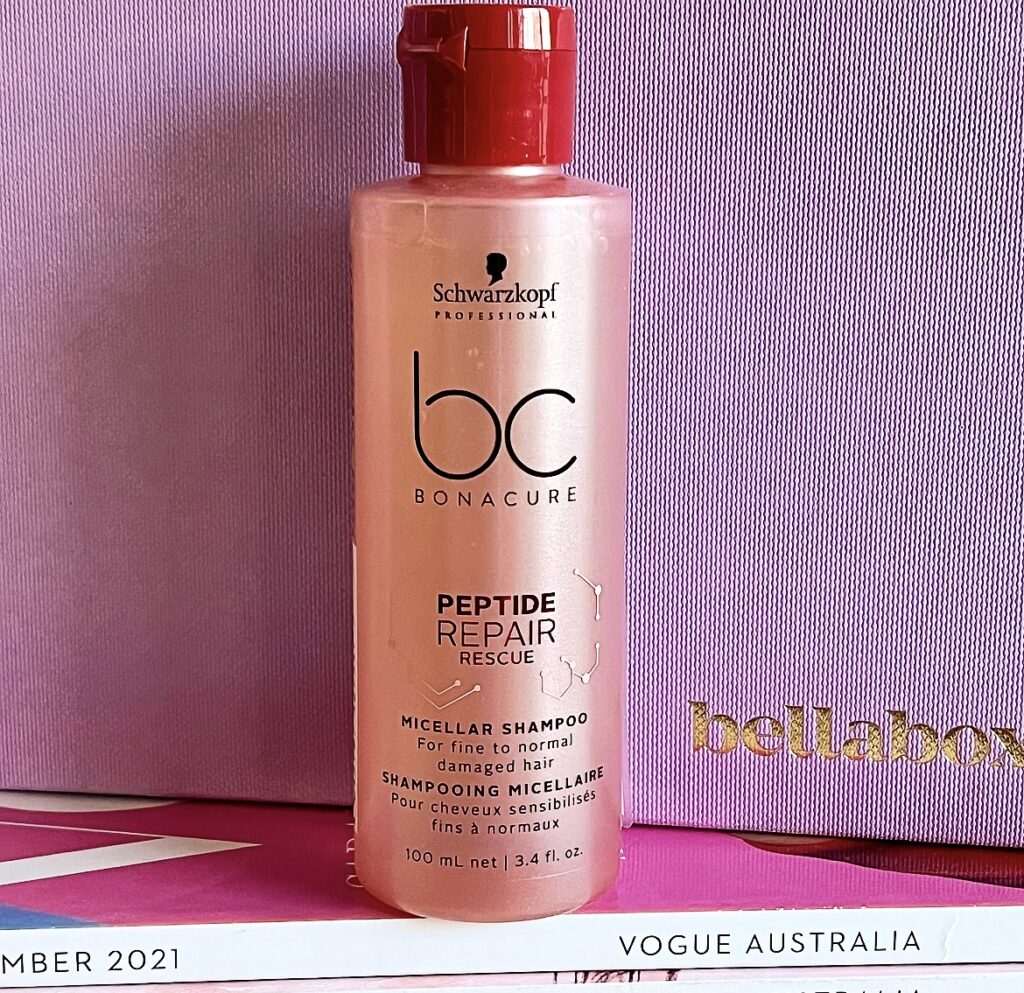 SCHWARZKOPF PROFESSIONAL BONACURE PEPTIDE REPAIR RESCUE MICELLAR SHAMPOO – $27.99
Well, this rocked up at the perfect time! I am almost out of my favourite shampoo and conditioner. And seeing as Bellabox sent me a conditioner already, this should work out nicely. This is supposed to be good for cleansing dry and damaged hair (two things my hair is at the moment). Very excited to use.
YOU CAN FIND SCHWARZKOPF AT – Hairhouse, Oz Hair and Beauty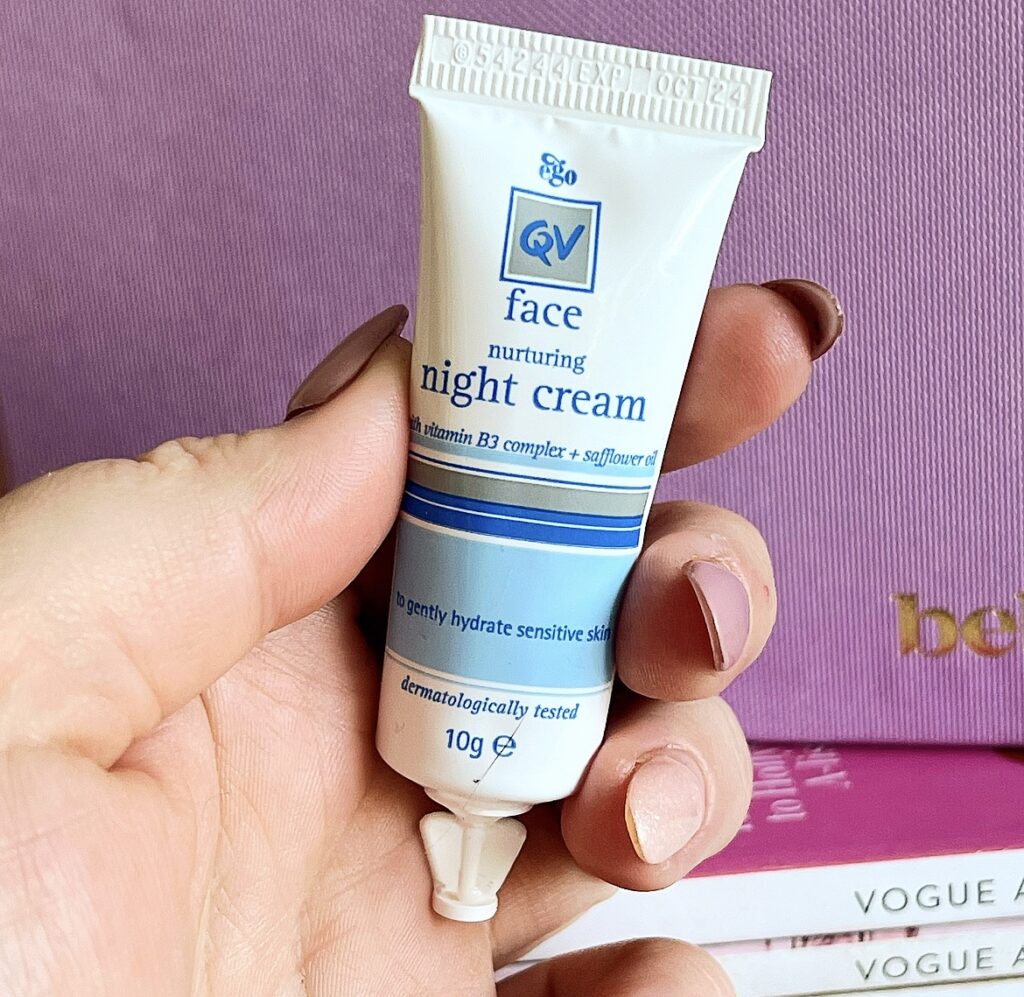 QV FACE NURTURING NIGHT CREAM – $21.49
I'm going through something of a nightmare when it comes to night creams at the moment. I have hated the last few that I've tried as of late because they sit on my face weird and feel gross on the skin. So, here's hoping I like this one! I did enjoy the sunscreen that I got last month. So I'm hoping for more of the same.
YOU CAN FIND QV SKIN AT – Chemist Warehouse, egoshop.com.au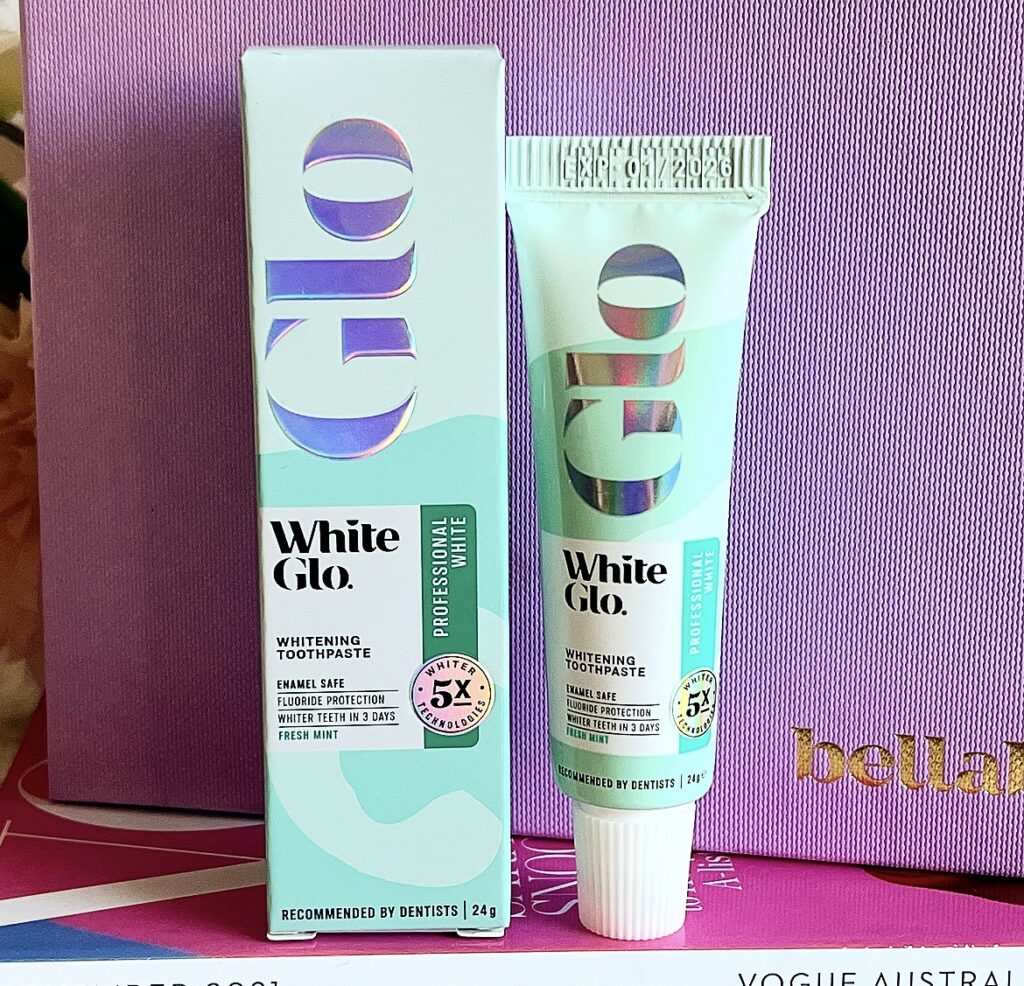 WHITE GLO PROFESSIONAL WHITE WHITENING TOOTHPASTE – $9.00
This might be the weirdest thing I've ever said on here. But this toothpaste slaps! I got sent a few tubes in PR a little while ago. And I really love it. It doesn't taste gross, it leaves my teeth feeling fresh and clean, and it's a new toothpaste that still uses flouride! This might convert me from Colgate and I am a lifelong Colgate user.
YOU CAN FIND WHITE GLO AT – Woolworths, Chemist Warehouse, Priceline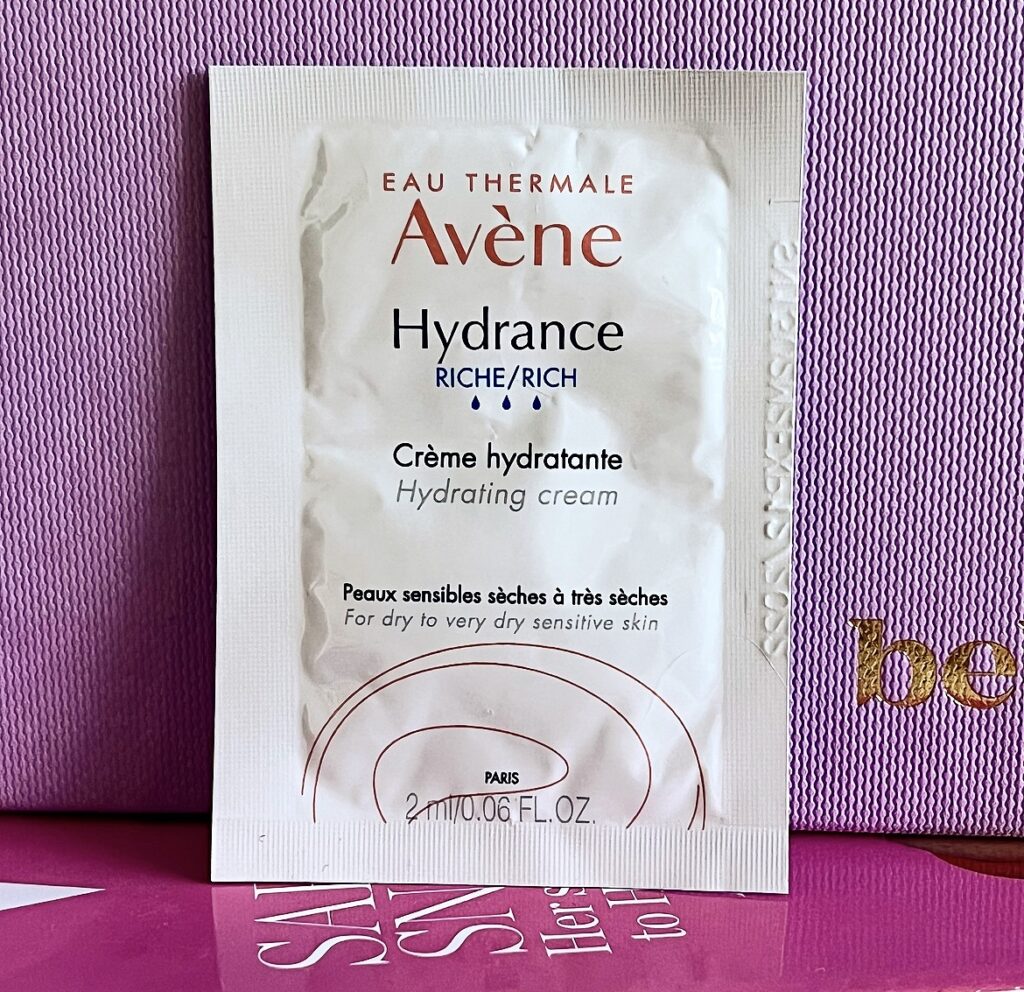 AVENE HYDRANCE RICH HYDRATING CREAM – $54.99
Finally for the sample, we have another goodie from Avene. I ended up loving the sleeping mask from them that I got last month. And I can't wait to smother this all over my face!
YOU CAN FIND AVENE AT – Priceline, Chemist Warehouse
And that's a wrap on my July box! I gotta say, this is a definite improvement on last month's box. And while I won't get much use out of the lip balm, I will certainly use everything else. What did you score in your Bellabox this month?
Cheers and love
Emily xo