The last year or so has been a big one for complexion products. With lighter coverage products being the in thing right now. And this trend has begun to make it's way to the drugstore with a lot of their major players bringing out tinted moisturisers recently. One of the more buzzy ones has been from L'Oreal. With them launching the True Match Plumping Tinted Serum late last year. I picked it up a while ago and have finally given it enough of a play around to get my thoughts about it ready. So, if you want to know if the newest launch from L'Oreal is worth the coin, just keep reading!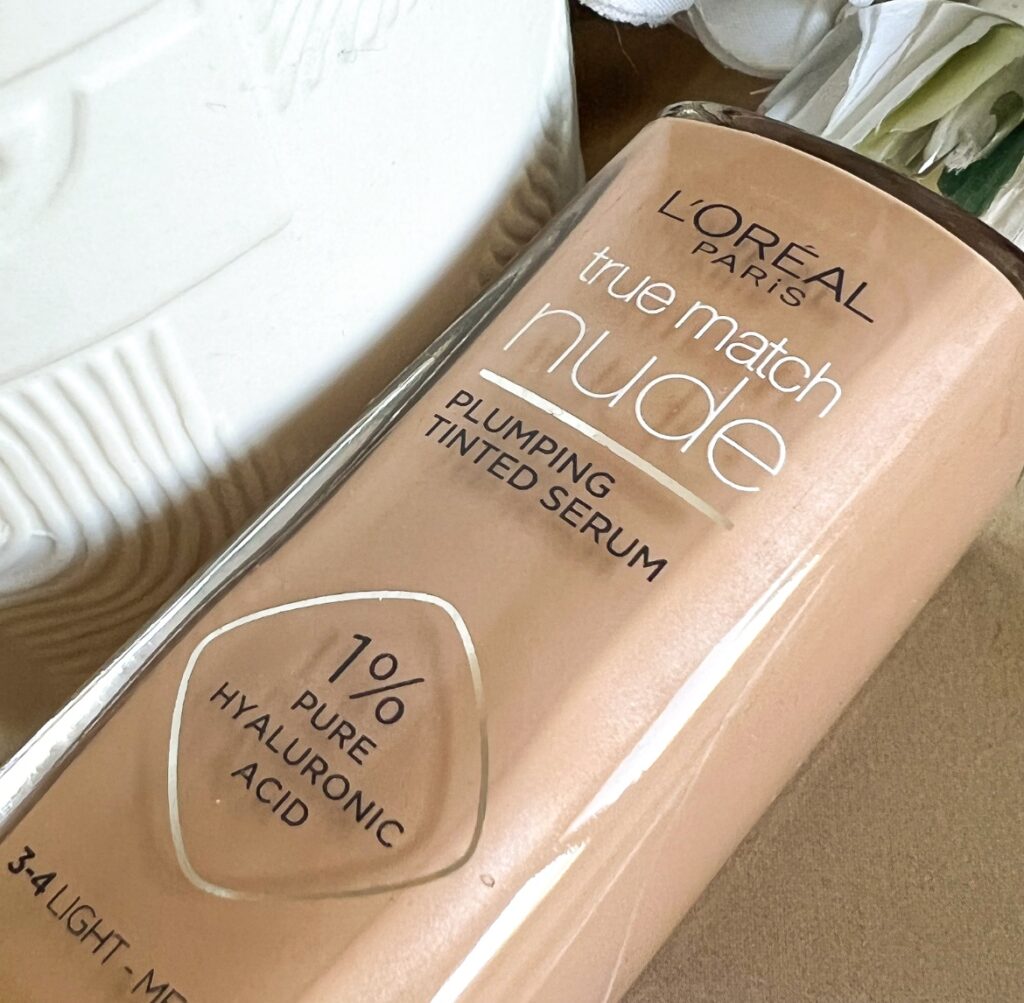 L'OREAL TRUE MATCH PLUMPING TINTED SERUM – $39.95 – chemistwarehouse.com.au (9 shades available)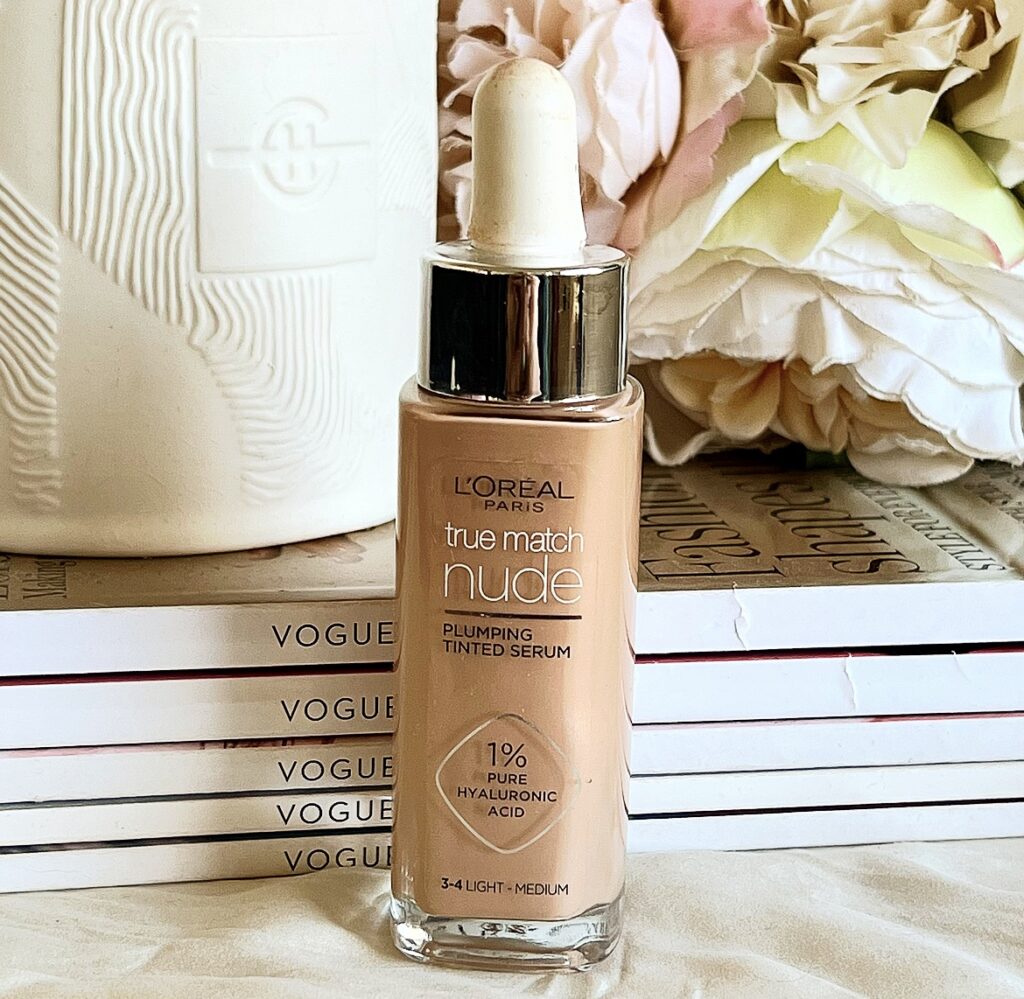 Starting with the packaging, the True Match Tinted Serum is housed in a sleek glass bottle with silver and white detailing. Style wise, it's very much in line with the packaging of the True Match Foundation. With one distinct difference that I'll get into shortly. The True Match Tinted Serum contains 30ml of product.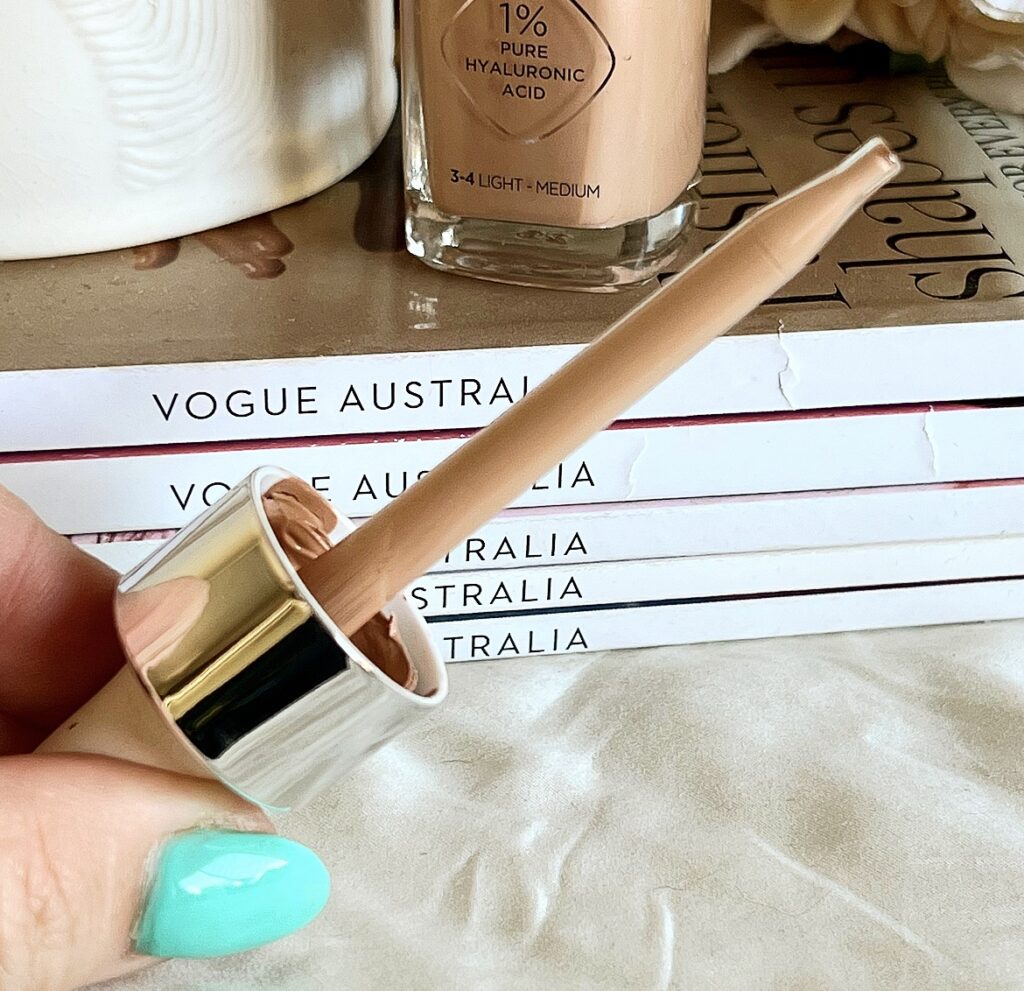 For an applicator, the True Match Tinted Serum has a droplet to dispense product. This is something of a rarity in the world of the drugstore (I can't think of any other drugstore foundations that are have this style of dispenser). And while I like it for aesthetic reasons, this isn't my favourite way to dispense foundation.
The True Match Tinted Serum disappointingly comes in only 9 shades here in Australia. I genuinely thought there was more shades available here as there are 14 shades available in the US. And had I known, I probably wouldn't have reviewed this one. I know that because this is a lighter coverage product, there is wiggle room with which shade works for which person. But they could absolutely stand to bring the rest of the shades Down Under. Especially when you consider the fact that the original True Match was something of a pioneer in the makeup world as far as shade range goes.
As far as my shade, I wear shade 3-4 Light Medium. It's a shade that I can pull off. But I would probably consider this my Summer shade. I will note that when I picked this up, I looked at shade 2-3 and thought that it might run a bit pink on me, personally. I would definitely look in store to find your shade.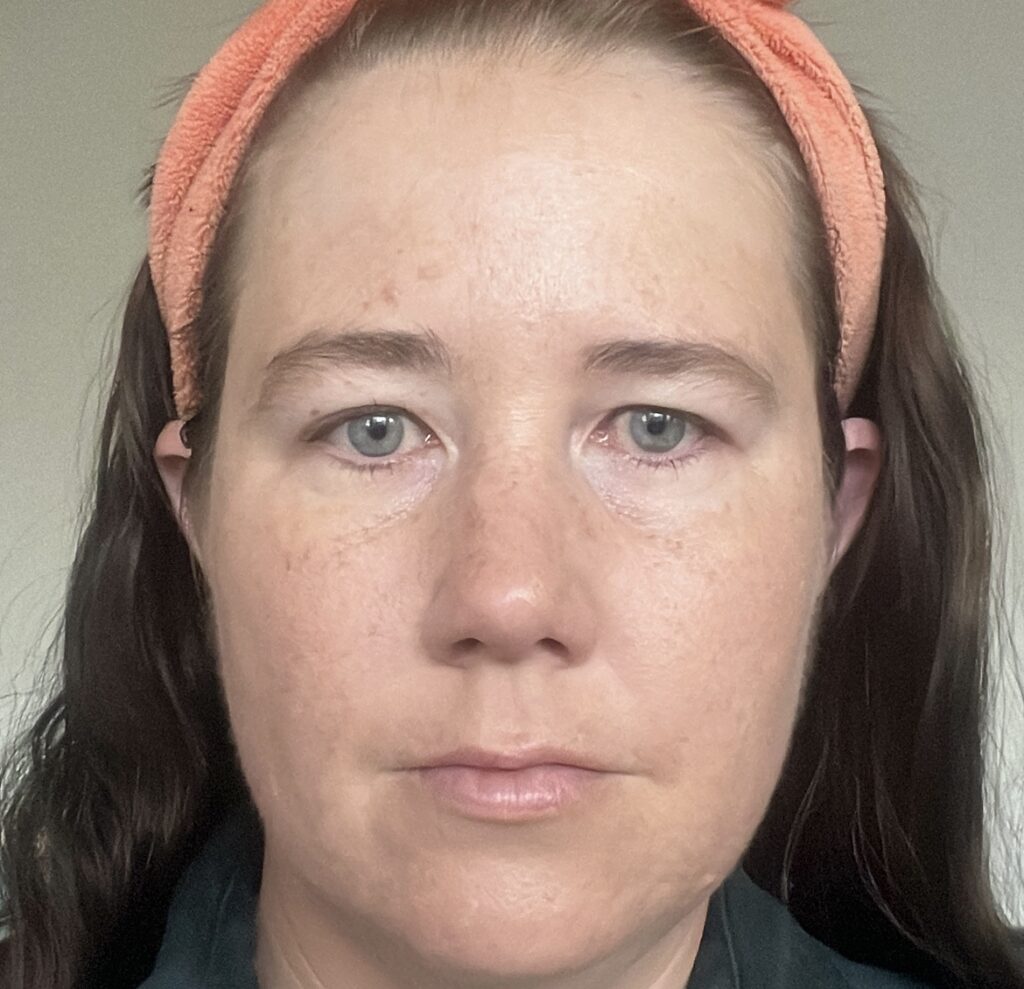 As far as application goes, I had the easiest time using my fingers to blend this out. The consistency is on the thinner side and because of that, I found it was a little streaky whenever I used a brush. Because this uses a dropper, I would go in with a few drops at a time until I got my desired coverage. 6-8 drops all up would usually be enough.
The True Match Tinted Serum is described as being a light to medium coverage with a natural, skin like finish. I could pretty easily get it to a medium coverage. Enough to even things out. But it didn't cover my freckles or dark spots as well as some other skin tints that I've tried. One thing I liked about it is that it does feel nourishing on the skin. The formula contains 1% Hyaluronic Acid, which while not a lot, does help boost hydration as well as adding extra protection to the skin. It also worked well with the makeup I put on top of it. Overall, I like it enough.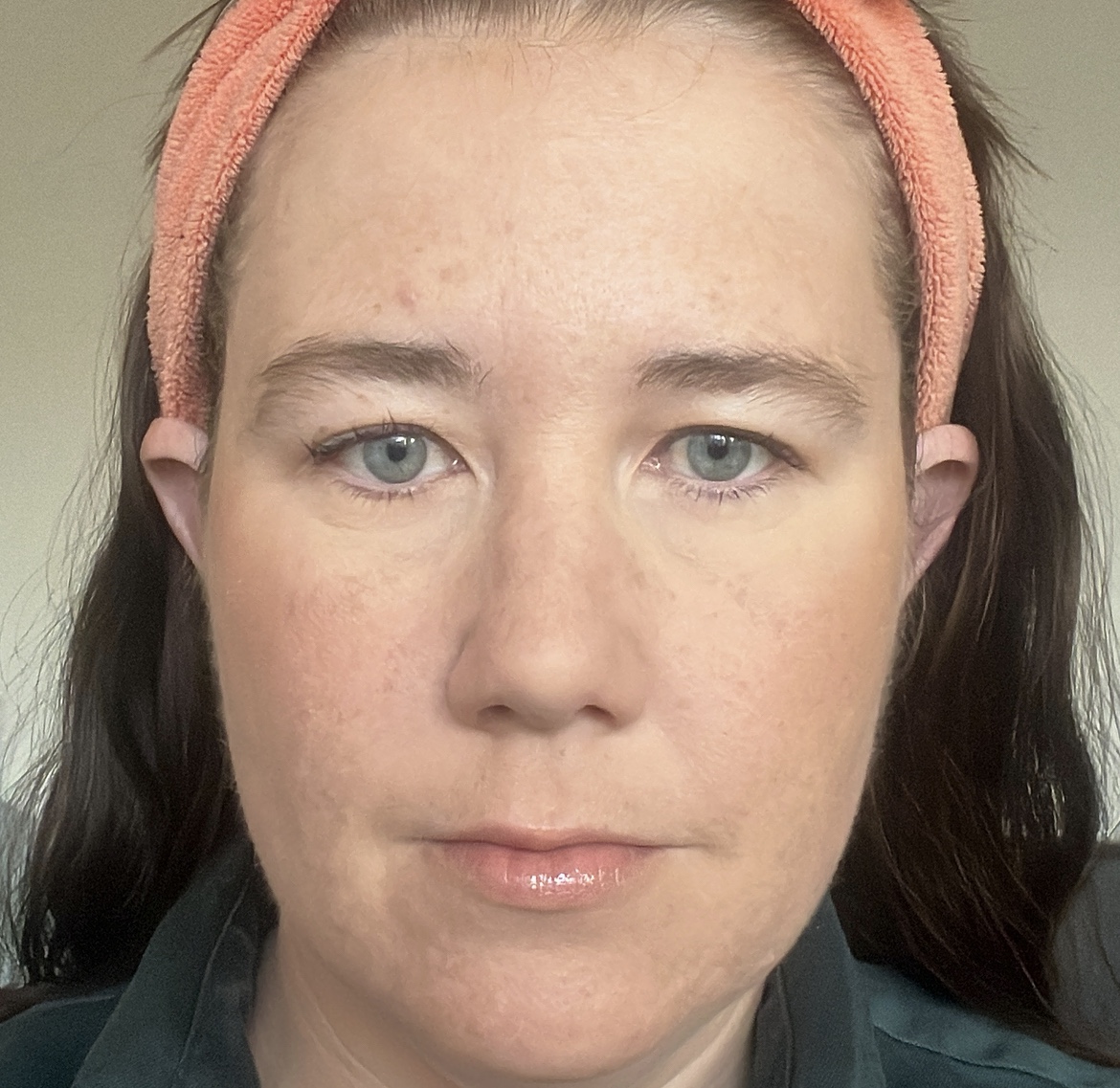 Now it's time for the wear test! And oh boy, do I have a lot to say. Right off the bat, this emphasises texture really badly on me. Especially on my chin and cheeks. It also sinks into the lines around my nose and eyes (it's been a while since a foundation has done that for me). The biggie for me though is that it just doesn't wear well on me. I can usually get a solid 3-4 hours of wear out of it before it begins to break down on me and look splotchy and uneven. Finally, the shade does oxidise on me (probably should have picked the lighter shade) which doesn't help with the uneven finish.
Ultimately, I can't say that I'm a fan of the L'Oreal True Match Tinted Serum. And it gets a thumbs down from me. I'll still use it behind the scenes for occasions where I won't be wearing makeup for very long. But there are definitely better tinted moisturisers out there that have better shade ranges and for way less money (one thing I didn't mention is that this is ridiculously expensive for the drugstore) Have you tried the L'Oreal True Match Tinted Serum? Let me know in the comments below!
Cheers and love
Emily xo