Who loves trash? I love trash! I especially love talking about beauty trash. But you know that already. Let's get into my July empties. This month is a biggie (someone started going though her sheet mask pile). So let's get into it!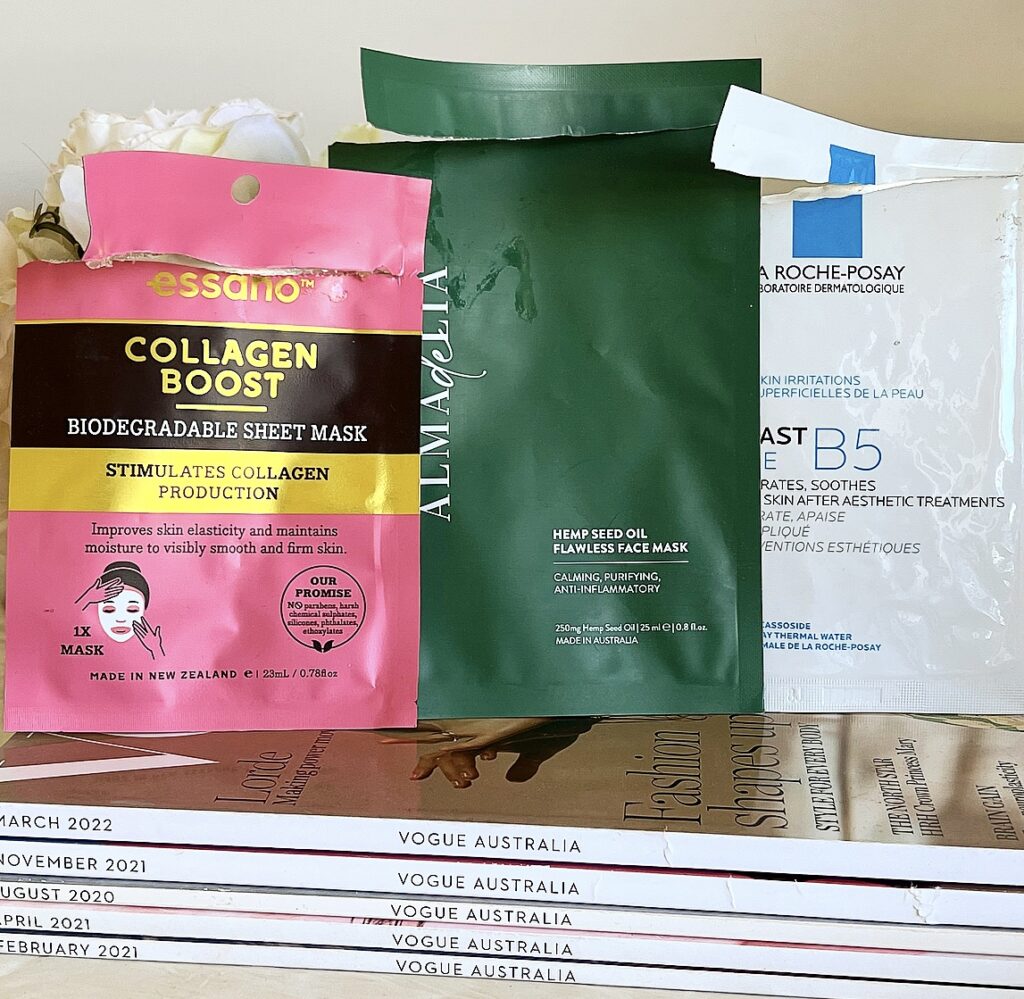 ESSANO COLLAGEN BOOST BIODEGRADABLE SHEET MASK – $6.00*
I've made it a habit doing a sheet mask before I apply my retinol just to boost my hydration. This one wasn't really that special. But it is affordable.
ALMA DE LIA HEMP SEED OIL FACE MASK – $45.00 for a pack of 5
This one smelt really nice and it was super saturated with product.
LA ROCHE POSAY CICAPLAST B5 SHEET MASK – $12.95
These are God Tier. I will always use these when my skin is feeling parched. La Roche Posay, if you ever read this, please hook a sister up!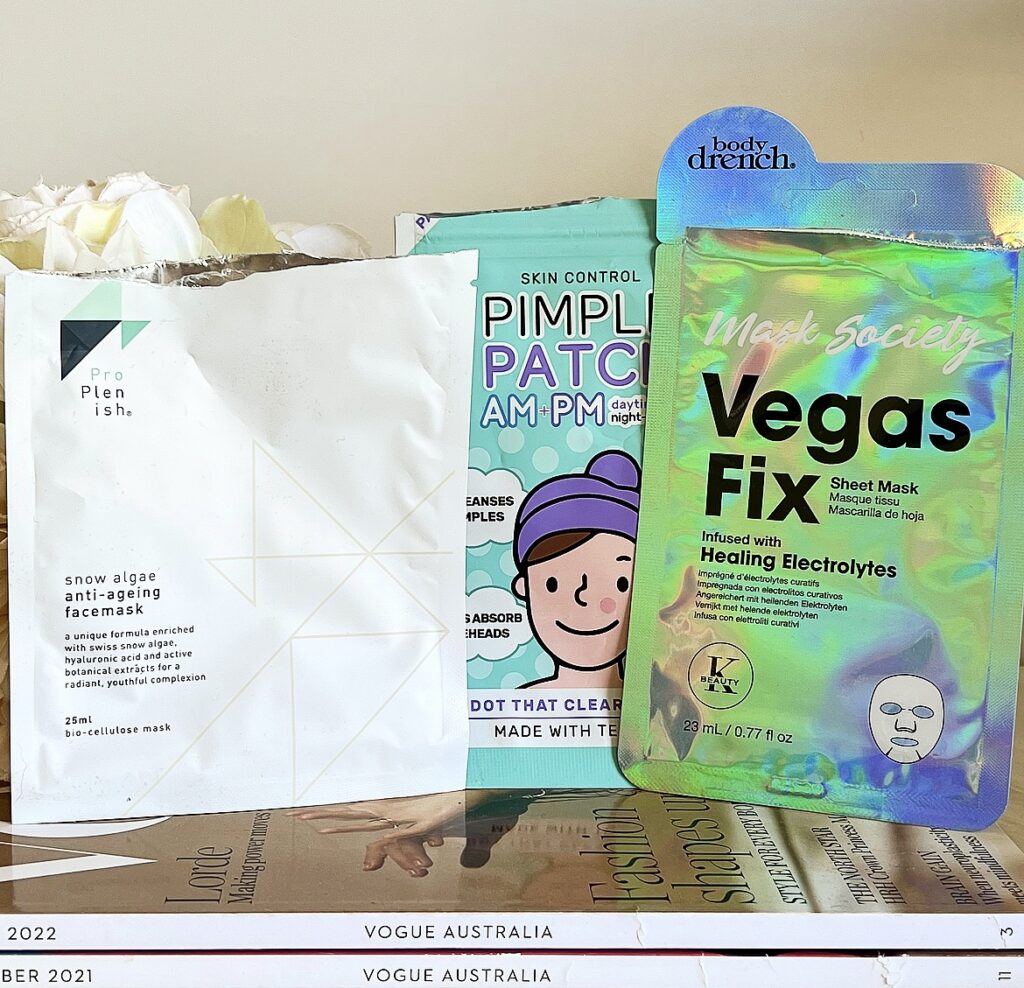 PROPLENISH SNOW ALGAE ANTI AGING FACE MASK – $39.95*
And I'm finally done with these. Yes, I would grab them again.
SKIN CONTROL DAYTIME NIGHTTIME PIMPLE PATCHES – $9.00
Not a sheet mask. But still an essential in my skincare. Having said that, I do want to try some different pimple patches.
MASK SOCIETY VEGAS FIX SHEET MASK – $5.99*
This one had a noticeable fragrance. But it sat on my face nicely. Also, affordable!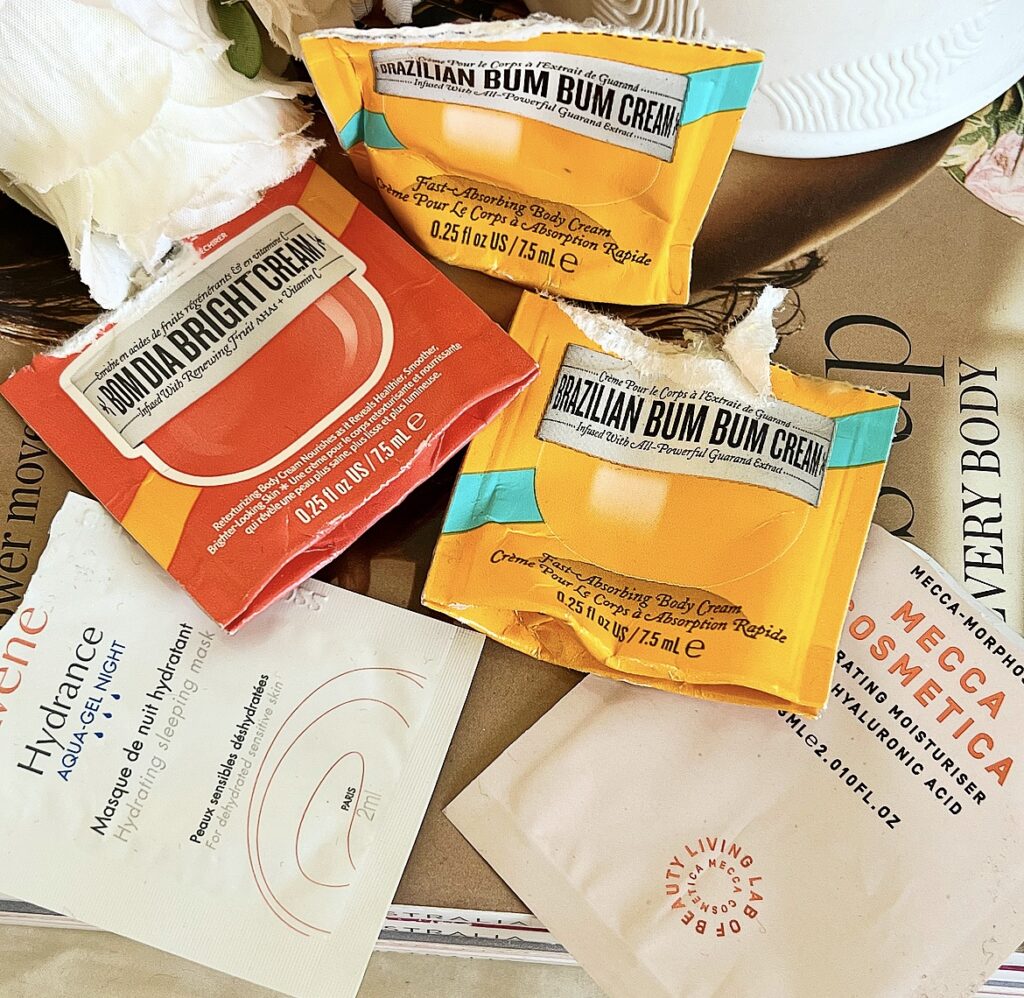 SOL DE JANEIRO BRAZILIAN BUM BUM CREAM – $72.00
Good golly gosh, I haven't used this in years. The scent is still iconic. And it does a great job at moisturising.
SOL DE JANEIRO BOM DIA BRIGHT CREAM – $72.00
But if I'm buying a Sol De Janeiro product in the future, it's going to be this. Not only is this cream loaded with AHA's and other brightening ingredients. It smells absolutely incredible!
MECCA COSMETICA HYDRATING MOISTURISER – $50.00
Still love it. Still have two more samples to use.
AVENE HYDRATING SLEEPING MASK – $56.99
This was actually lovely. Very soothing any hydrating. The only critique is that oh man, Avene products really so smell exactly the same.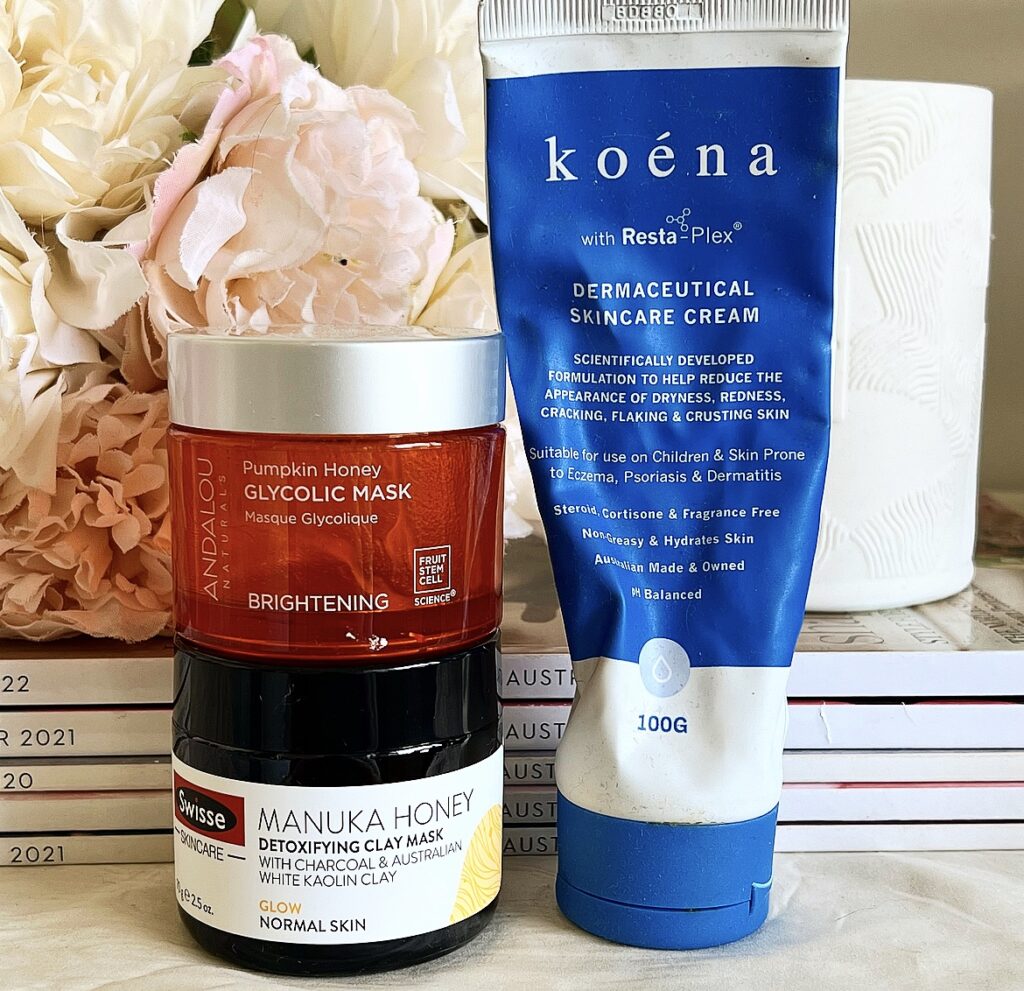 ANDALOU NATURALS PUMPKIN HONEY GLYCOLIC MASK – $24.99
Another top tier fave. Once I've used up a few masks, I'll pick this up again.
SWISSE BEAUTY MANUKA HONEY DETOXIFYING CLAY MASK – $21.99
One of the better drugstore clay masks. A definite future repurchase.
KOENA DERMACEUTICAL SKINCARE CREAM – $29.95
As far as body moisturisers go, I really enjoyed this one. Not too thick, soaked in quickly, and it didn't clog my pores. The only thing stopping me from repurchasing is that it smells like yogurt. And as someone who has a strong dairy sensitivity (specifically the scent of dairy products), this became very difficult to use towards the end. It's such a shame. Because this was really good.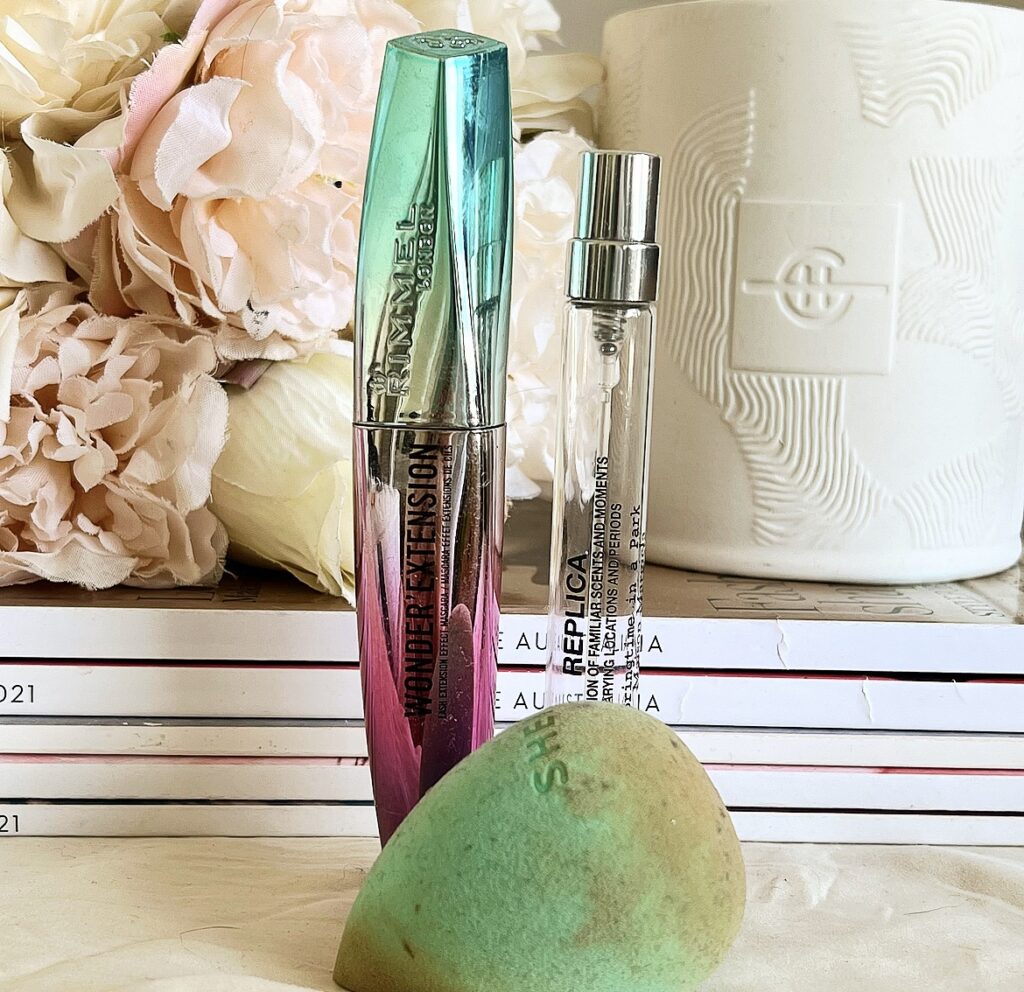 RIMMEL LONDON WONDER'EXTENSION MASCARA – $21.95
Full disclosure, I probably should have decluttered this months ago. But I did kinda just forget about it in my drawers. From what I remember from my review, I liked the formula but not the wand. Probably wouldn't reputchase
MAISON MARGIELA REPLICA SPRINGTIME IN A PARK – $49.00
Ahh, my wedding day perfume. It'll always hold a special place in my heart. I do want to repurchase it in the 30ml. Maybe not necessarily to use. But for sentimental reasons.
MAKEUP SPONGE – $1.95?
I have, for the life of me, no recollection as to how this sponge came into my possession. It was fine.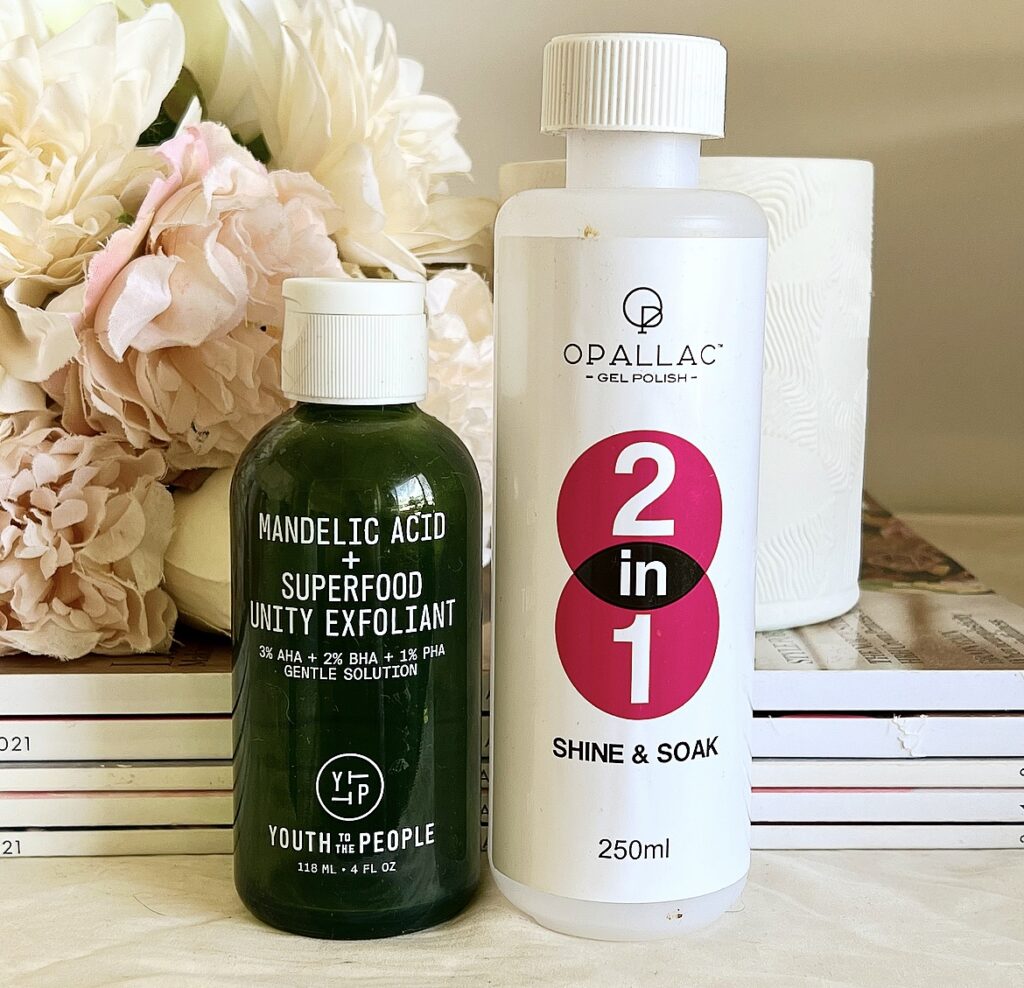 YOUTH TO THE PEOPLE MANDELIC ACID + SUPERFOOD UNITY EXFOLIANT – $59.00*
As far as exfoliating toners go, I've used worse. But I've also used better. It's quite gentle (I used it morning and night). So I would recommend it for that. But I wouldn't grab it again.
OPALLAC SHINE & SOAK – $9.95*
And finally, I did not use this to remove shellac from my nails. I did however use this as a basic nail polish remover whenever I painted my toes. Did a good job at removing normal polish. But probably wouldn't necessarily seek it out.
And those are my empties! Boy howdy, this was a long one. Have a fantastic day and a fantastic August!
Cheers and love
Emily xo