I've said it a few times now, but it bares repeating. 2022 has been the year for skin. Especially when it comes to lighter coverage products like tinted moisturisers. Hardly a week goes by without a brand bringing out a new tinted serum or light coverage foundation to tempt me and my wallet. The problem, thus far however, has been that I haven't liked a lot of them. Enter, Rose Inc.
Rose Inc has been slowly creeping onto my radar since they launched last year. But they blew up into the big time back in May when their Skin Enhance Luminous Tinted Serum dropped at Mecca. A ton of my friends raved about how good it was. But I was initially resistant because my strike rate with similar products had been so low. Having said that, I am nothing if not easily persuaded . And a recent 25% off sale was the push I needed to pick this up. I've spend the better part of the last few weeks playing with it behind the scenes and I have so many thoughts. So, is this the tinted serum that I've been waiting for? Just keep reading!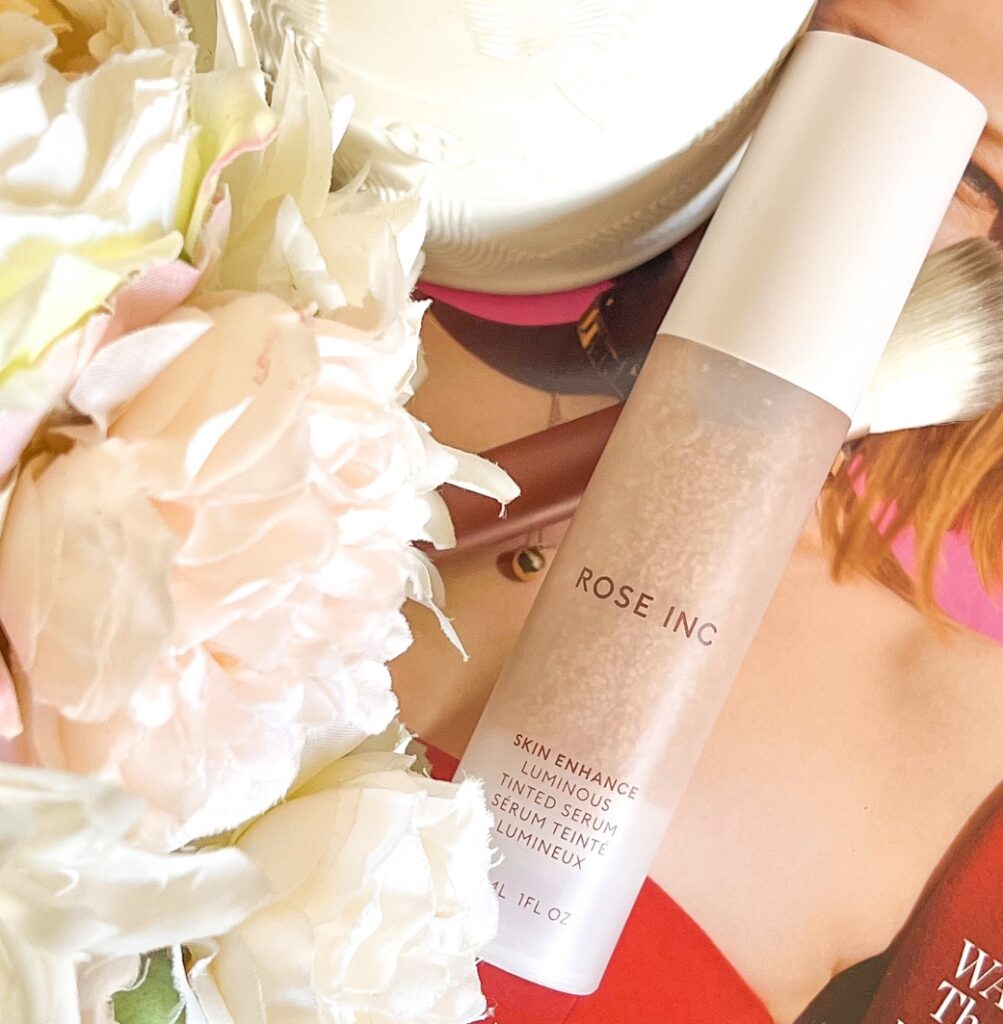 ROSE IN. SKIN ENHANCE LUMINOUS TINTED SERUM – $73.00 – mecca.com.au (14 shades available)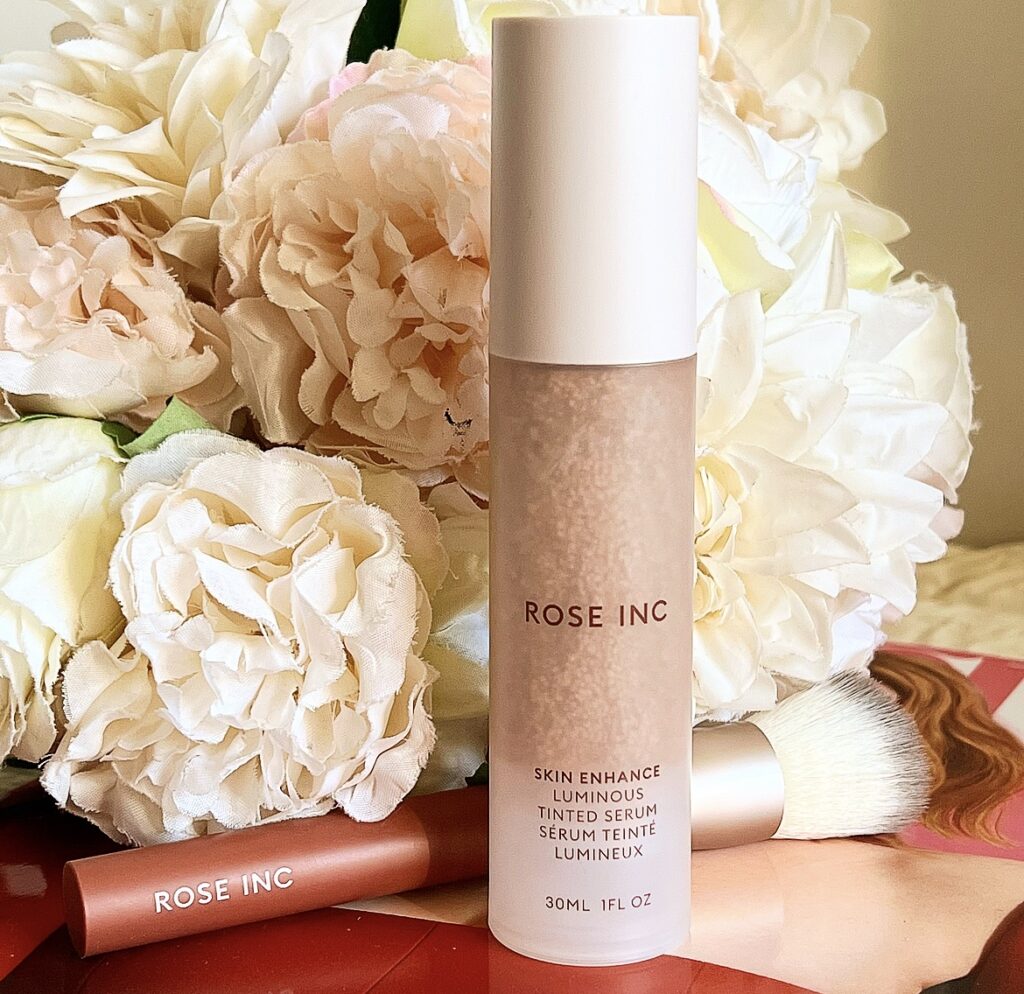 Starting with the packaging, the Skin Enhance Serum is housed in a sleek plastic tube style bottle. The plastic is mostly see through. But it gives the effect of frosted glass. There is also some neutral and red detailing on the bottle. I love how sleek it is though. It would be a good option for chucking in your gym or overnight bag for getting ready on the go. The Rose Inc Skin Enhance Luminous Tinted Serum is vegan, cruelty free and contains 30ml of product.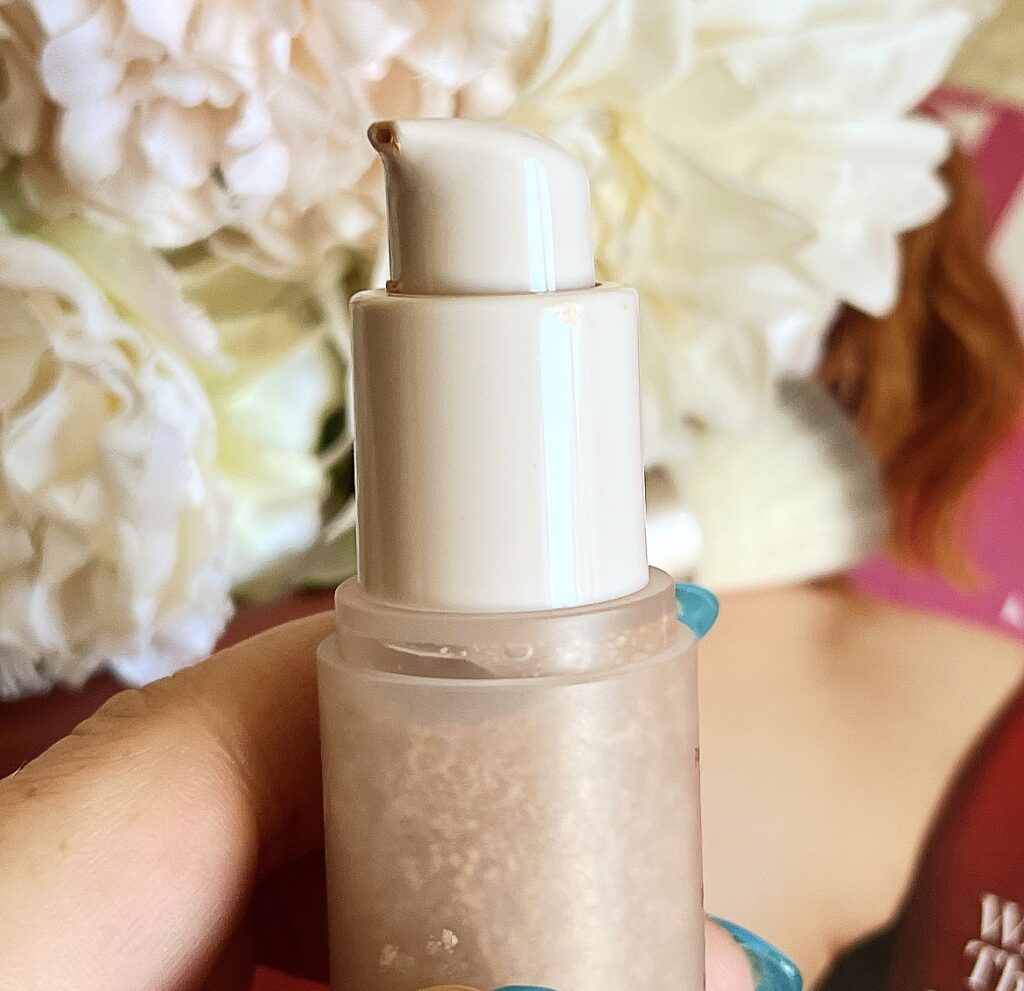 The product is dispensed through a plastic pump. I do like this pump as it not only feels well constructed and secure, it only dispenses a little bit of product at a time. Which is great because it makes me feel like I'm not wasting product. Also noteworthy with its packaging is that it's an airless pump. I love these because it means that I'll be able to get all of the product out.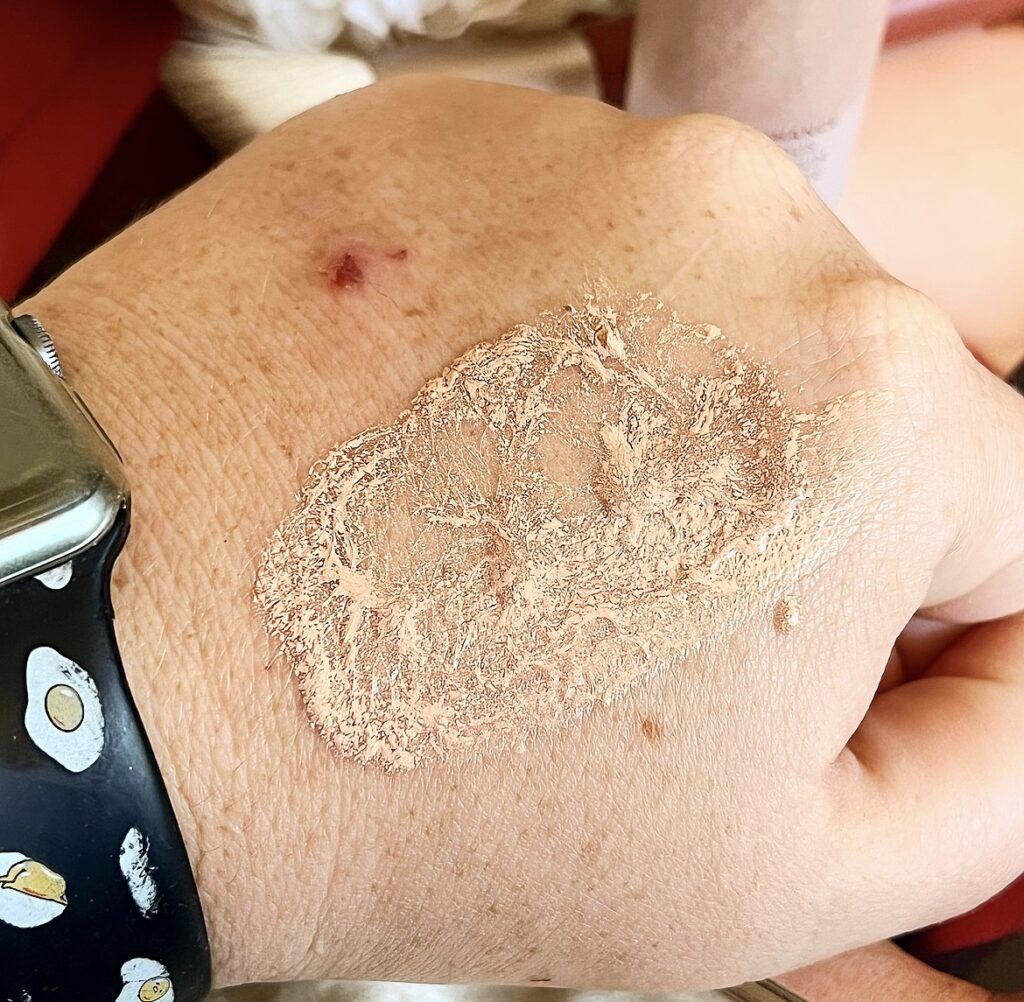 The Skin Enhance Serum has 14 shades in it's line. And for a higher end skin tint, that's actually more shades than I thought (I thought it was only 10). There is actually a good balance between the light, medium, and deep shades. But there is always room for improvement and I would love to see more shades be added in the future.
As for me, I wear shade 40. Described as being Light to Medium Skin with Neutral Undertones. And it's about as perfect a match as I'm going to get and it's a shade that should work well for me all year round. I would, however, strongly suggest getting shade matched if you can.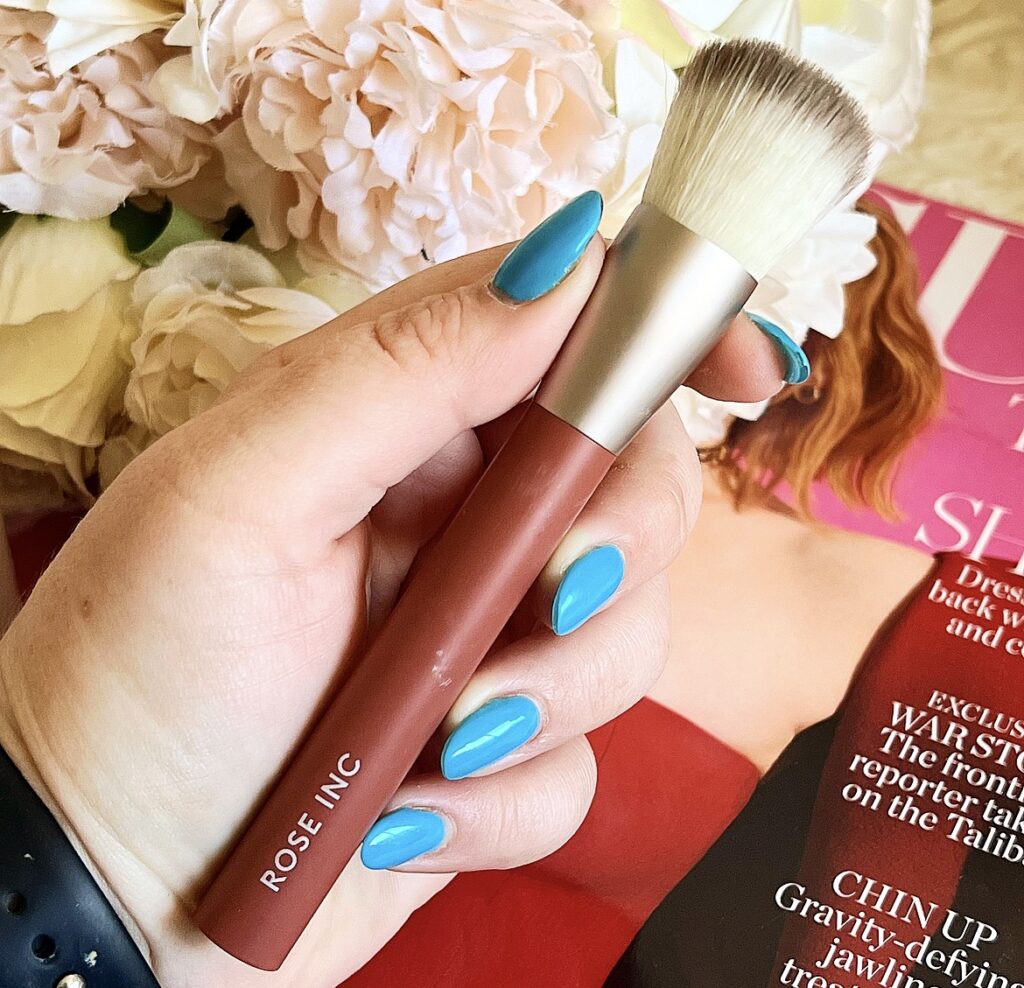 As far as application goes, it was interesting. Personally, I hated how it looked with a sponge. And while it worked ok using my fingers, I found a brush was the best approach when it came to blending it out. I guess this is a good a time as ever to talk about the consistency of this tinted serum. Because this is a first for me.
Unlike basically every other base product that I've ever tried, the Skin Enhance Serum is quite literally skincare and makeup fused together. The serum itself is on the runnier side, very serum-like as it were. But dotted throughout the serum are tiny spheres of pigment. And as they are broken upon making contact with the brush, that's what gives you the coverage. Is it a bit gimmicky? A little. But I do feel like a scientist when I'm using it. Also, I should give a quick shout out to the Rose Inc. No. 3 Foundation Brush ($54.00 – mecca.com.au). Fabulous brush for blending this out.
The Skin Enhance Serum is touted as being a sheer coverage with a natural, luminous finish. And I strongly agree. I've seen some people say that they can get this to a medium coverage. But I genuinely prefer this as a light coverage. Enough coverage to even my skin out overall. But not so much that it covers my freckles. I actually remember being in awe the first time I tried this because I couldn't believe how good my skin looked. And my other products layered well on top of it. One weird thing about this serum, for me anyway, is that it always looked so much better IRL than in any photo I have ever taken wearing it. This will be important shortly.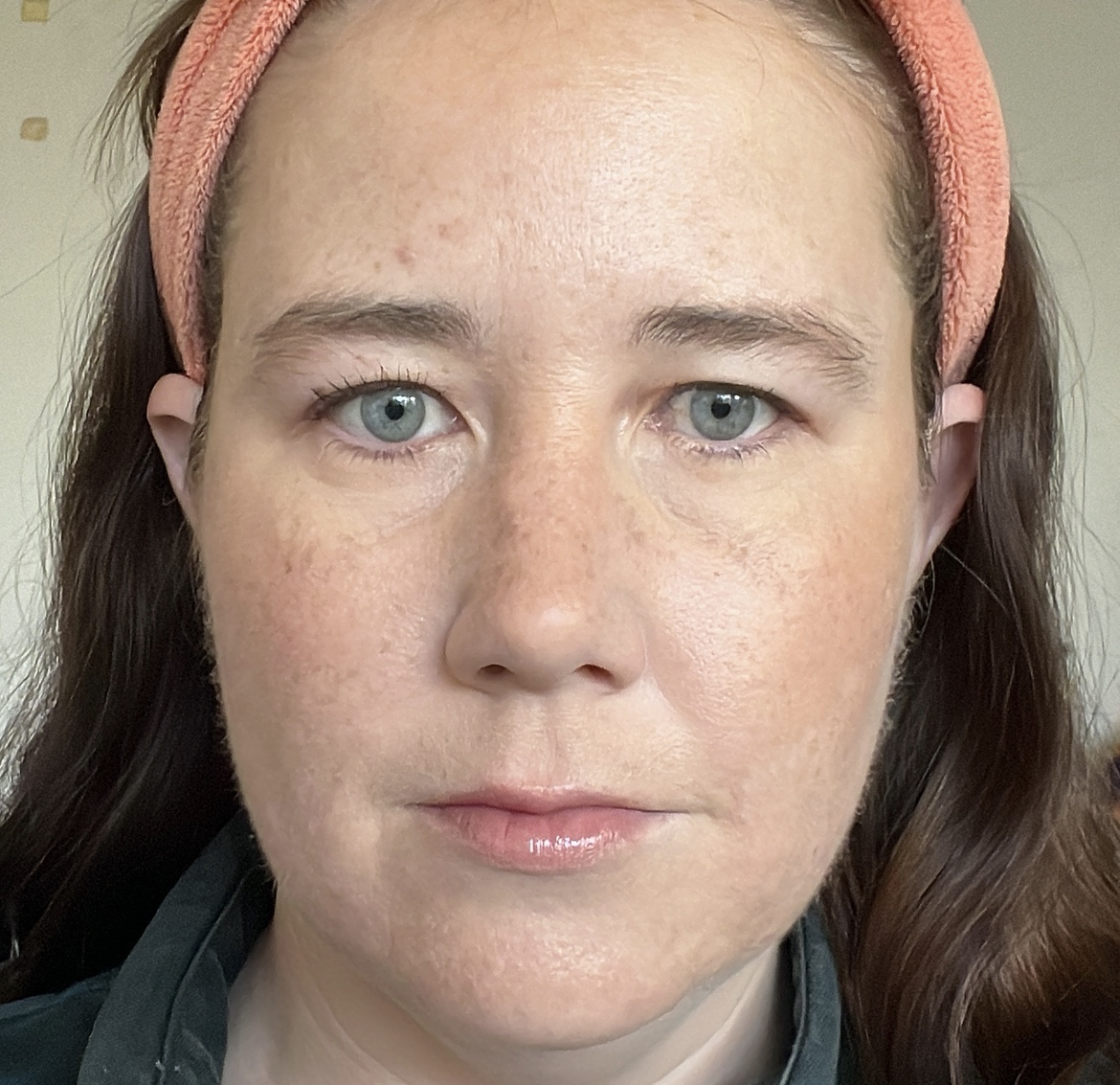 Now it's time for the wear test! And I have to say, I am super impressed. It held up exceptionally well throughout a particularly busy shift at work (the above pictures were taken 10 hours apart). I did lose a little bit around my mouth/chin area from eating lunch. And I did get a little shiny late in the day. But when compared to some of the tinted moisturisers that I've tried, this has really surprised me. It didn't sink into pores or lines, it didn't transfer nearly as much as I thought it would. I'm stoked!
So, yeah, in case you can't tell, we have a winner! The Rose Inc Skin Enhance Luminous Tinted Serum is worth all of the hype it has gotten. And I definitely recommend it. Have you tried the Skin Enhance Luminous Tinted Serum? Let me know in the comments.
Cheers and love
Emily xo