Now, I know what you're thinking. 'Emily, didn't you do a One Brand Recommendations on Charlotte Tilbury like a year ago?' Yes, yes I did. But one of my defining features is that I have a complete and utter weakness for all things Charlotte Tilbury (my Instagram page might as well be a shrine to her). And as a result, I've tried more than enough products from her since that initial post to do a part 2. If you want to check out what my faves are from part 1, you can find that here. And all of those picks are still current. But let's dive into part 2!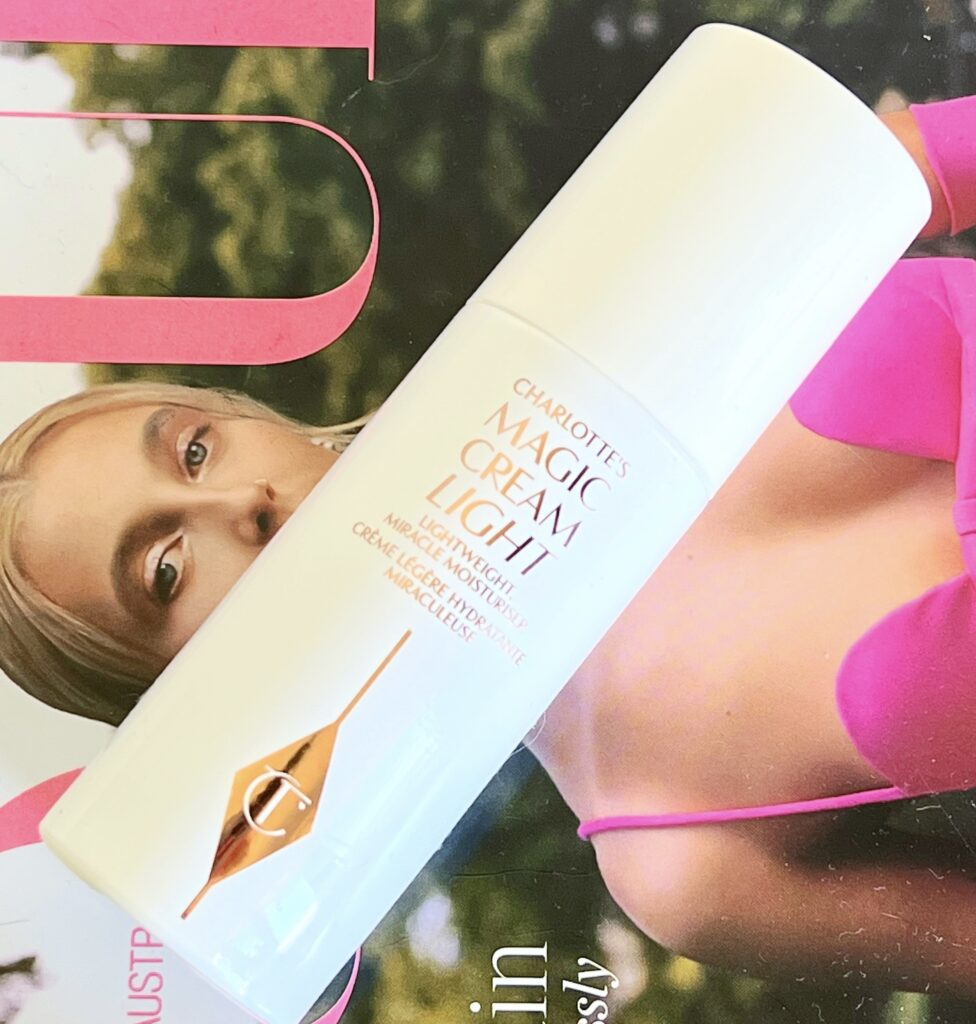 CHARLOTTE TILBURY MAGIC CREAM LIGHT – $125.00
Outside of the odd sample here and there, I hadn't tried much of Charlotte Tilbury's skincare. That was until I got one of her mystery boxes a few months back and got my hands on the Magic Cream Light. Now, I know that the OG Magic Cream has a lot of hype. And I do love it (consider it my unofficial no. 11). But the Light version is absolutely beautiful. I've actually been using it as my night cream now that it's starting to warm up. And it leaves my skin looking and feeling just so soft and supple.
CHARLOTTE TILBURY BEAUTIFUL SKIN FOUNDATION – $65.00
This got the review treatment from me a little while ago (click here). Long story short. More coverage than the Light Wonder. Less coverage than the Flawless Filter. A good middle ground foundation that can be worn on the daily.
CHARLOTTE TILBURY BEAUTIFUL SKIN CONCEALER – $49.00
I've gone back and forwards when it comes to this concealer. Ultimately, I've come to the conclusion that I do personally like it. But I totally understand why some people don't. It provides a nice, medium coverage and it wears very well on me throughout the day. I would, however, steer clear if you have oily skin.
CHARLOTTE TILBURY AIRBRUSH FLAWLESS SETTING SPRAY – $49.00
On the flip side, if there is one product that I insist you buy immediately, it's this gosh darn setting spray. I don't know what magic Madame Tilbury put in this. But truly, everything about it is perfect. The spritzer isn't too stiff, the mist is fine and even, the dry down is so fast. And most important of all, once I use it, I know that even during a 40 degree day, my makeup ain't going anywhere.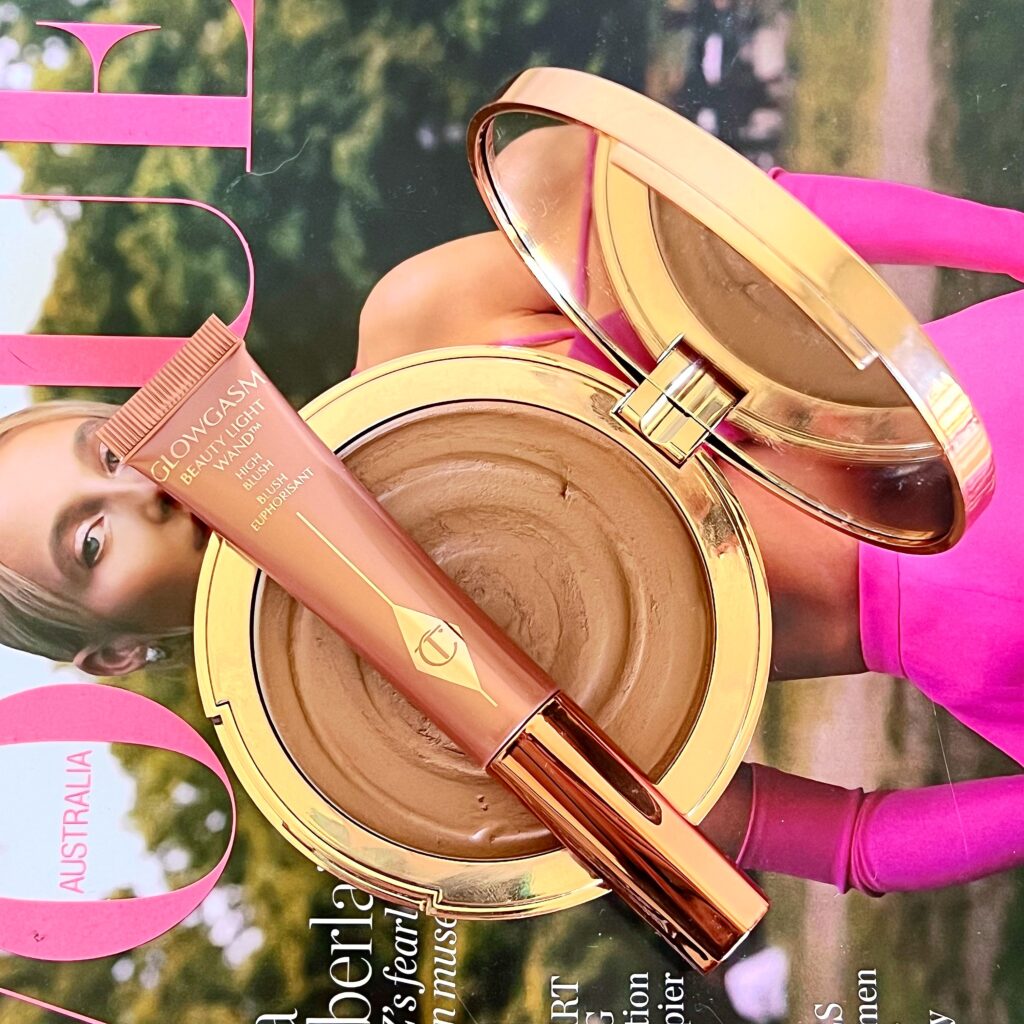 CHARLOTTE TILBURY GLOWGASM BEAUTY LIGHT WAND in PINKGASM – $60.00
This went viral on TikTok earlier in the year. But I already knew this was an incredible product. Such a beautiful luminous glow. And the shade of pink is perfection.
CHARLOTTE TILBURY BEAUTIFUL SKIN CREAM BRONZER – $75.00
My favourite cream bronzer of the moment. Blends like a dream and lasts all day on the skin. I can't praise it more.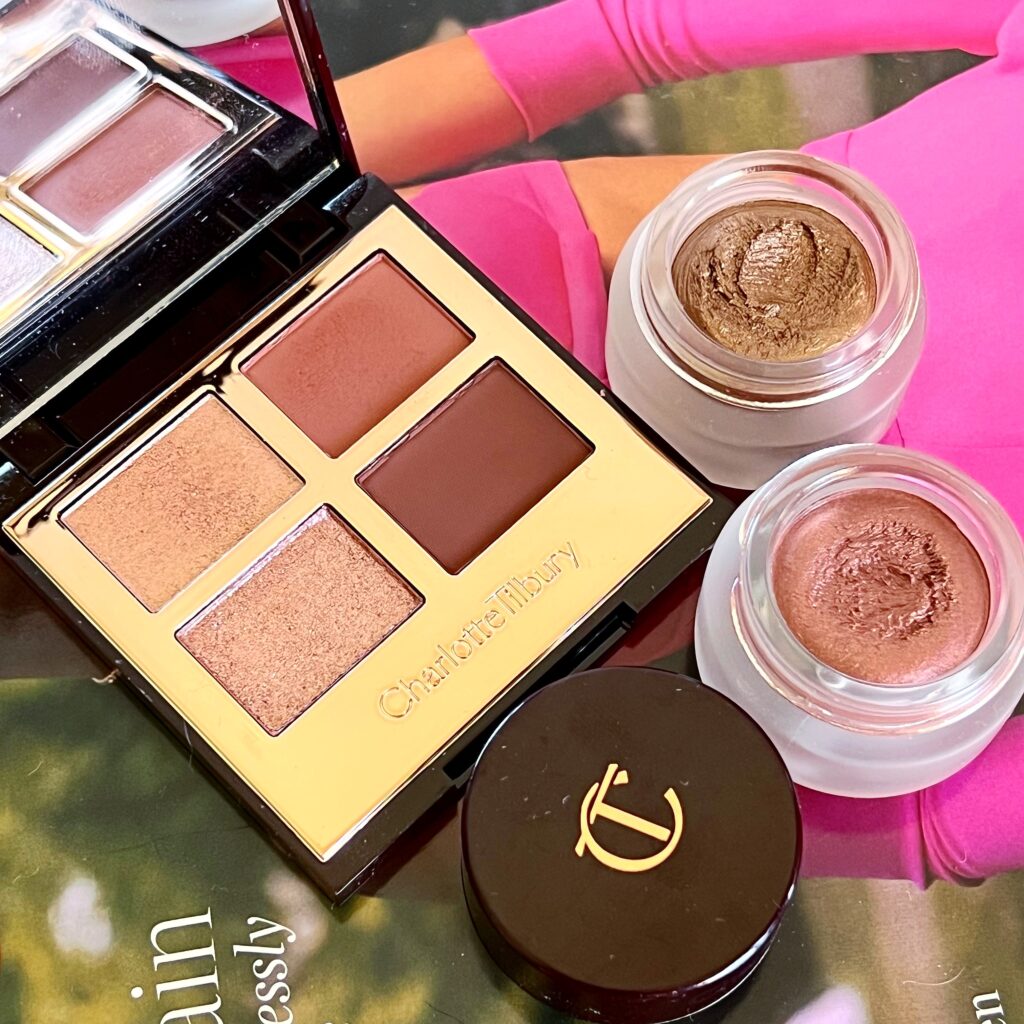 CHARLOTTE TILBURY LUXURY PALETTE in PILLOW TALK DREAMS – $80.00
I mentioned the all shimmer Luxury Palette in part 1. But I've never been keen on the original Luxury Palettes. Until this one. Holy moly, the mattes in this palette are so creamy and pigmented. And the shimmers blow most other shimmers out of the water! It's so easy to slap on. I am obsessed.
CHARLOTTE TILBURY EYES TO MESMERISE CREAM SHADOWS – $44.00
What was I thinking not including these in part 1? These are up there in terms of my favourite cream shadows. So easy to apply and blend onto the lid. And once they are on, that's it. They are on. I have the shades Pillow Talk and Amber Gold. But the range is pretty expansive now and they should have a shade to suit you.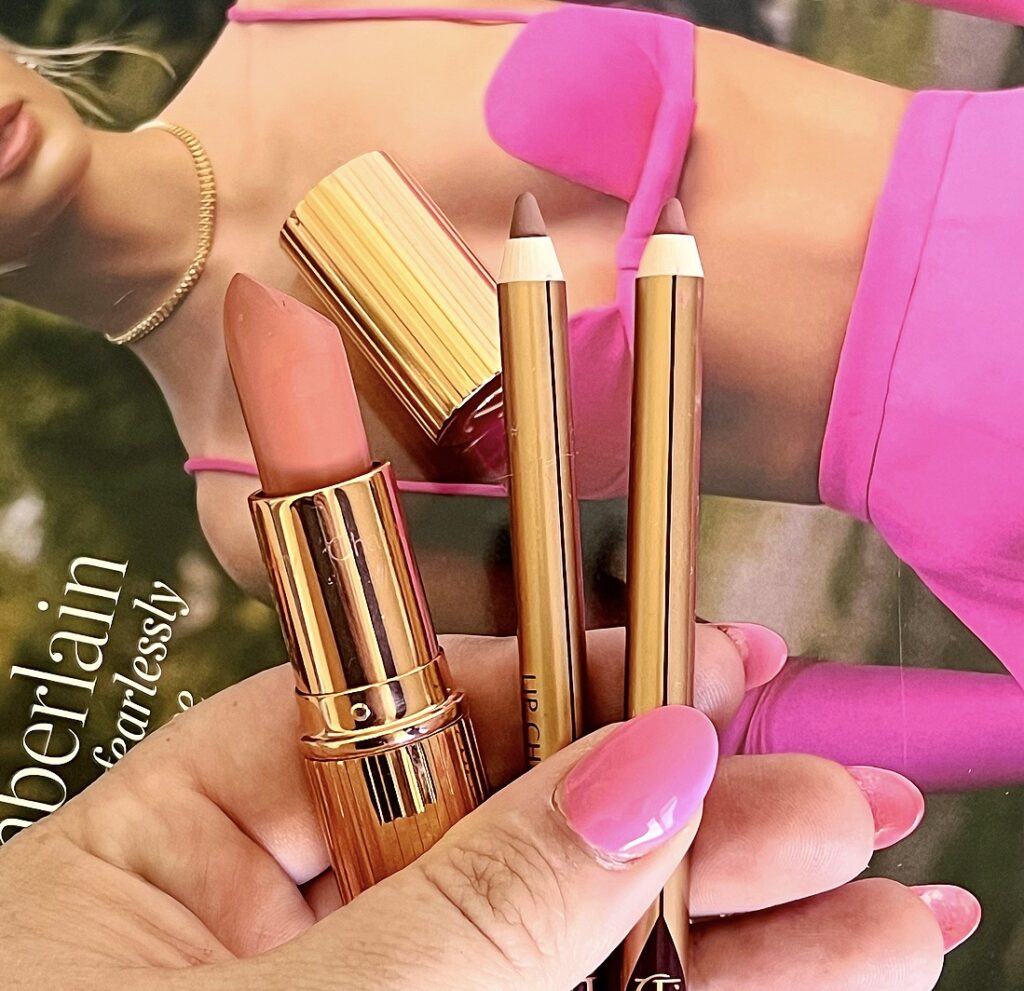 CHARLOTTE TILBURY K.I.S.S.I.N.G LIPSTICK – $49.00
The K.I.S.S.I.N.G range of lipsticks, I would argue, are definitely underrated in Charlotte's line. These are a full pigment lipstick with a satin finish. And while they don't last as long as, say, the Matte Revolution lipsticks, they are so easy to reapply. I have the shade Bitch Perfect, a peach toned nude.
CHARLOTTE TILBURY LIP CHEAT – $35.00
My newest obsession. These liners easily go toe to toe with my favourite liners from Huda Beauty. Where I give these the edge, however, is that these are virtually budge proof once they are on the lips. And the range of shades is massive too! I have the shades Iconic Nude and Pillow Talk.
And that's a wrap on part 2! Like I said, I could easily go on. So don't be at all surprised when I do a part 3 next year. What is your favourite product from Charlotte Tilbury? Let me know in the comments.
Cheers and love
Emily xo