Y'all, it's the first of November. As in the second last month of the year! Where did 2022 go? Because this year is ending way too quickly! In any case, the end of the month means it's empties time one again. And this month is a goodie. A few big completions and a couple of declutters in the mix too. Let's get started!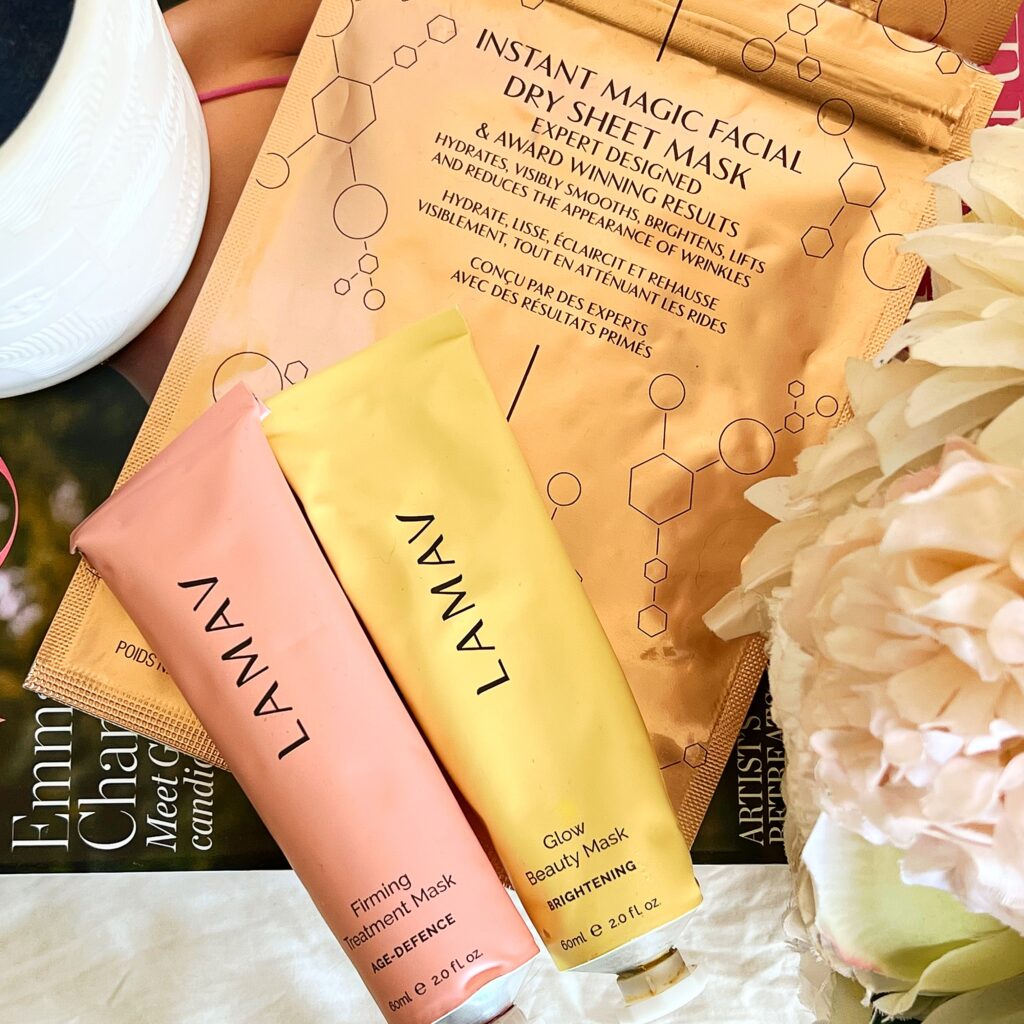 CHARLOTTE TILBURY INSTANT MAGIC FACIAL DRY SHEET MASK – $35.00
This is one of those products that I've wanted to try for years. And now that I have, I do see the hype. The feeling of this mask is very unique. All of the 'essence' is infused into the fabric and when I took it off after 20 odd minutes, my skin has the most luminous glow. This is definitely the sort of sheet mask I would pick up if I knew I had a big event in the future.
LAMAV GLOW BEAUTY MASK – $59.00*
I really enjoyed this mask while I had it. But I probably should have decluttered it a while ago. The formula has definitely turned and it's developed a funky smell.
LAMAV FIRMING TREATMENT MASK – $59.00*
Same deal here, tbh. Though I didn't use this mask nearly enough.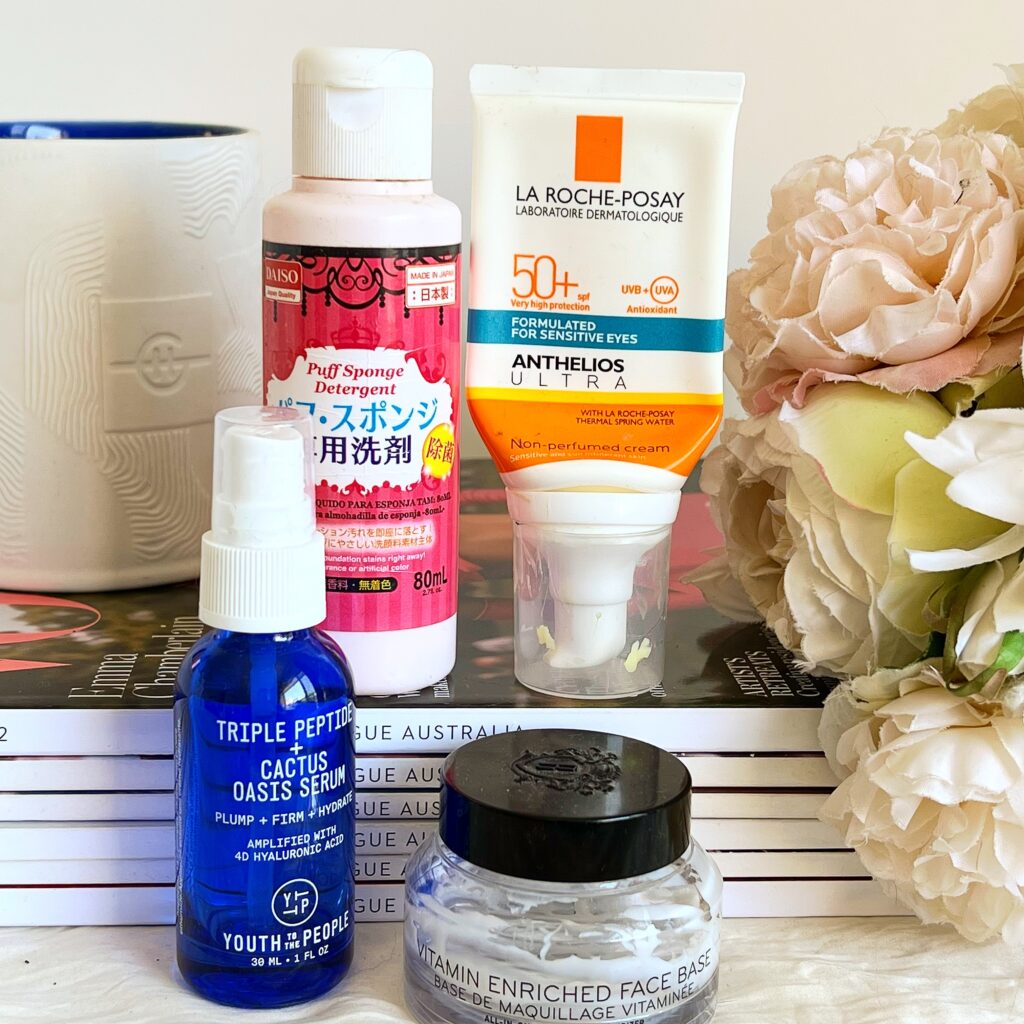 DAISO PUFF SPONGE DETERGENT – $3.10
6 bottles to go!
LA ROCHE POSAY ANTHELIOS ULTRA CREAM SPF 50+ – $35.99*
If you have sensitive eyes, maybe give this a try! It offers UVA and UVB protection and it's SPF 50+ – (TGA Disclosure: Purchased with gift card provided by brand)
YOUTH TO THE PEOPLE TRIPLE PEPTIDE + CACTUS OASIS SERUM – $88.00*
I did really enjoy this serum for what it was. And I did consider repurchasing it when I ran out. That was until I saw the price. This is really expensive for what it does. And I know for a fact that there are serums that do the same thing for a quarter of the price.
BOBBI BROWN VITAMIN ENRICHED FACE BASE – $89.00
At the risk of sounding like a hypocrite, I do love the Face Base as a makeup primer in winter. I will probably repurchase this in the future.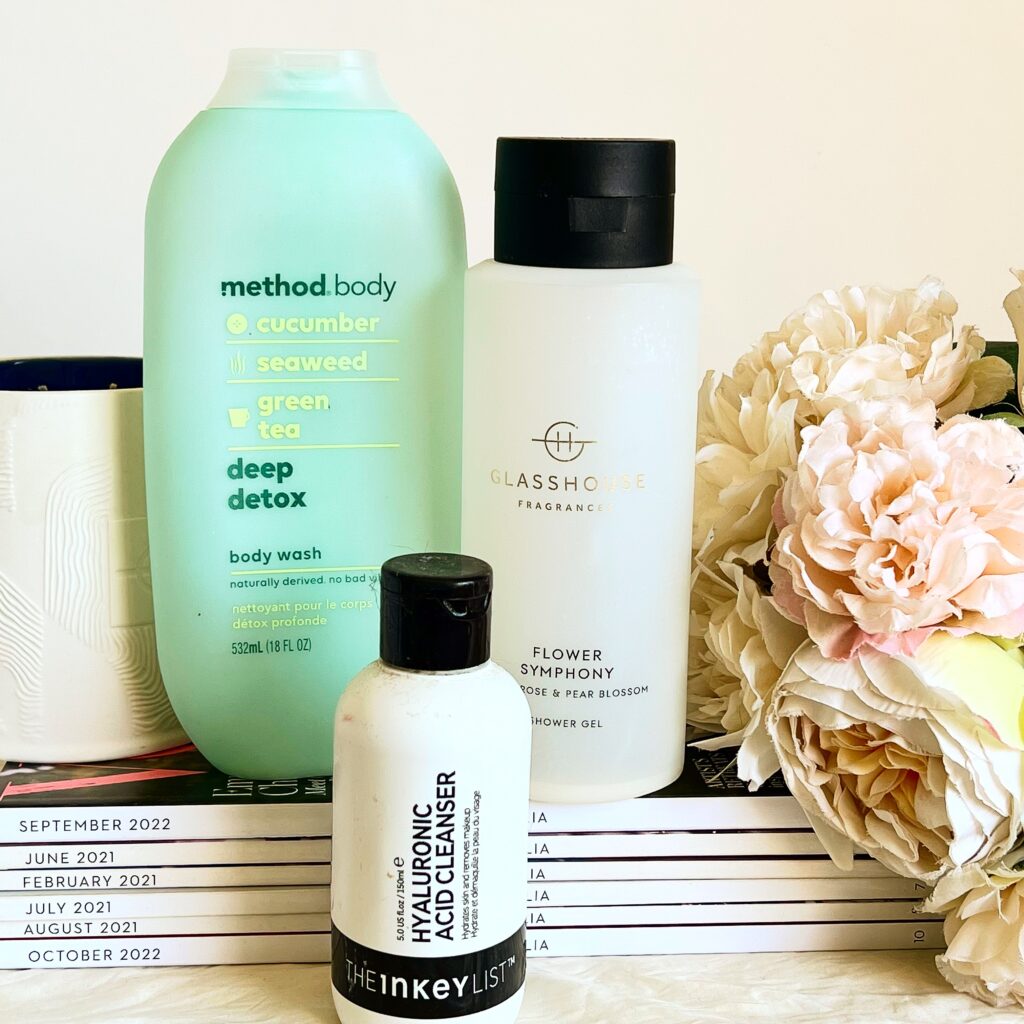 METHOD BODY DEEP DETOX BODY WASH – $8.00
I don't often talk about the body washes I use up. But I really enjoyed the two I used this month. First, the budget option (literally, I found this on clearance). I'm a sucker for a cucumber and green tea scented anything and this was so lovely and soothing to use on the skin.
GLASSHOUSE FRAGRANCE FLOWER SYMPHONY SHOWER GEL – $29.95
Now, the bougie option (though full disclosure, my sister got this for me. Thanks, Sal!). I have never used the Glasshouse body washes before. But I love them now. These are super hydrating and smell incredible.
THE INKEY LIST HYALURONIC ACID CLEANSER – $15.00*
Out of the two Inkey List cleansers that I've tried, this is the one I would repurchase first. This cleanses so well and leaves my skin feeling hydrated and soothed.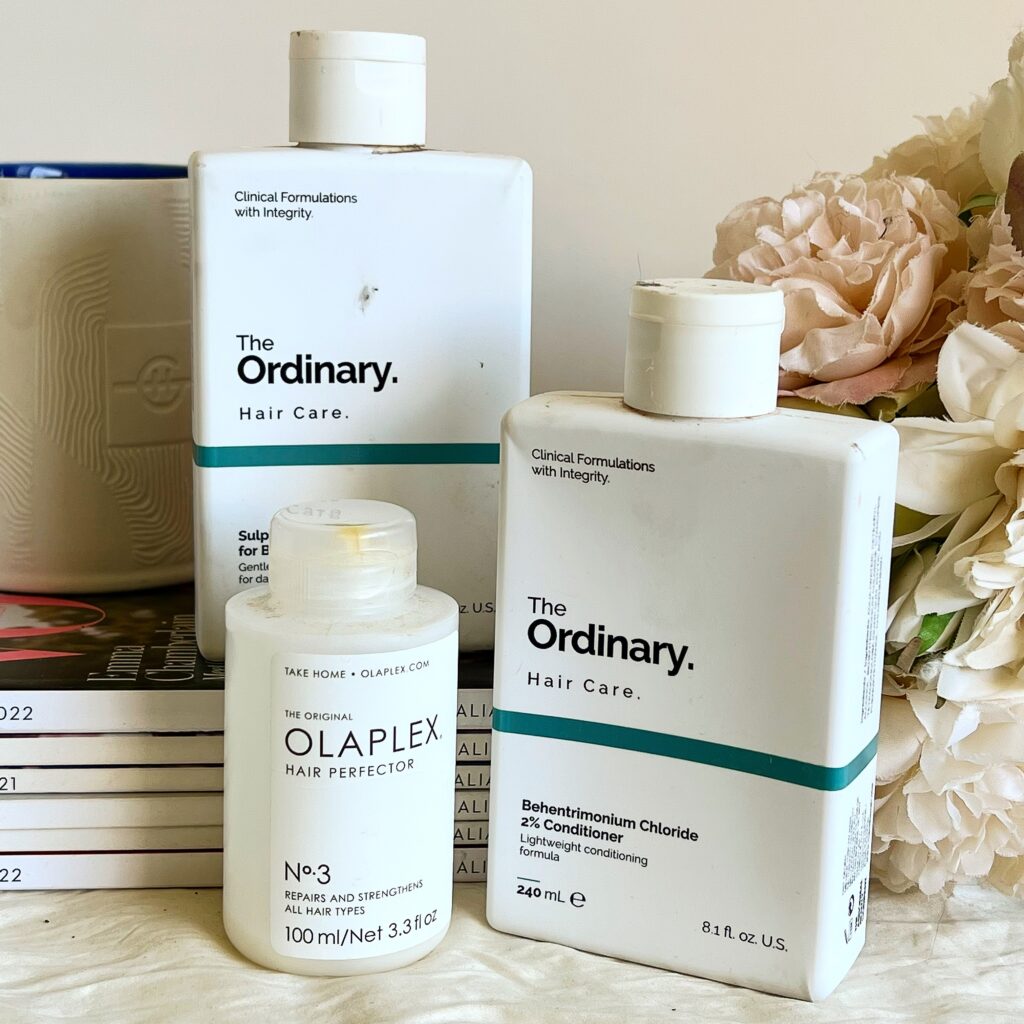 OLAPLEX NO. 3 HAIR PERFECTOR – $50.00
Where have you been all my life? Legit magic in a bottle and I will definitely repurchase.
THE ORDINARY SULPHATE 4% CLEANSER FOR HAIR & BODY – $12.80* and THE ORDINARY BEHENTRIMONIUM CHLORIDE 2% CONDITIONER – $12.80*
And now, we are ending with possibly my most controversial beauty opinion. I didn't like either of these. I am so sorry. The shampoo, I felt like I had to use heaps for it to do anything. And the conditioner left my hair feeling heavy if I didn't rinse out every last bit of it from my hair. I know a ton of my fellow bloggers have sung the praises of this range. But for me, it's a skip. Please don't hate me!
And that's a wrap for my October empties! What was the big thing you used in October? Let me know in the comments.
Cheers and love
Emily xo