In the space of about a year, I've gone from being pretty lukewarm on vanilla fragrances to being completely obsessed with them. There is rarely an occasion where I'm not wearing one and I'm constantly on the hunt to add to my collection. As for the ones I'm already loving, well, that's the point of today's post. I wanted to shine a spotlight on the three vanilla fragrances that have me in a chokehold. And better yet, they are all at different price points. One super affordable, one more mid range, and one that's super bougie! Let's get into it.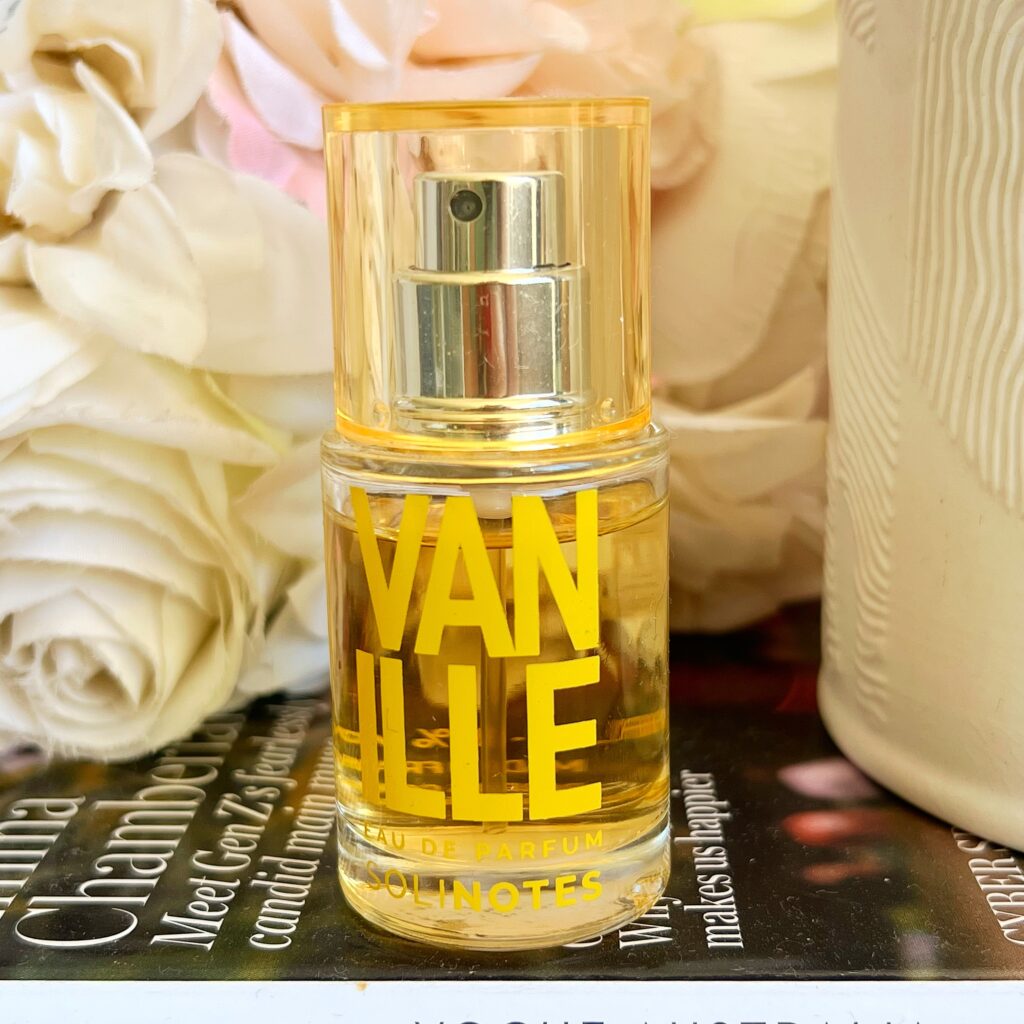 SOLINOTES VANILLE – $24.00 for 50ml – priceline.com.au (deluxe sample size shown in picture)
NOTES – Vanilla, White Flowers, Tonka Bean, White Spices
Honestly? Vanilla fragrances do not get more basic than this one. Do you want to smell like vanilla? You cannot go wrong with Vanille. I believe that Solinotes is a range where you can mix and match the scents. But I do mostly wear this one on it's own. And considering how affordable it is, I was shocked at how long this scent lasted on the skin. Definitely one I recommend if you're just starting out with vanilla. And also one I would recommend to add some sweetness to your more spicy/woodsy perfumes.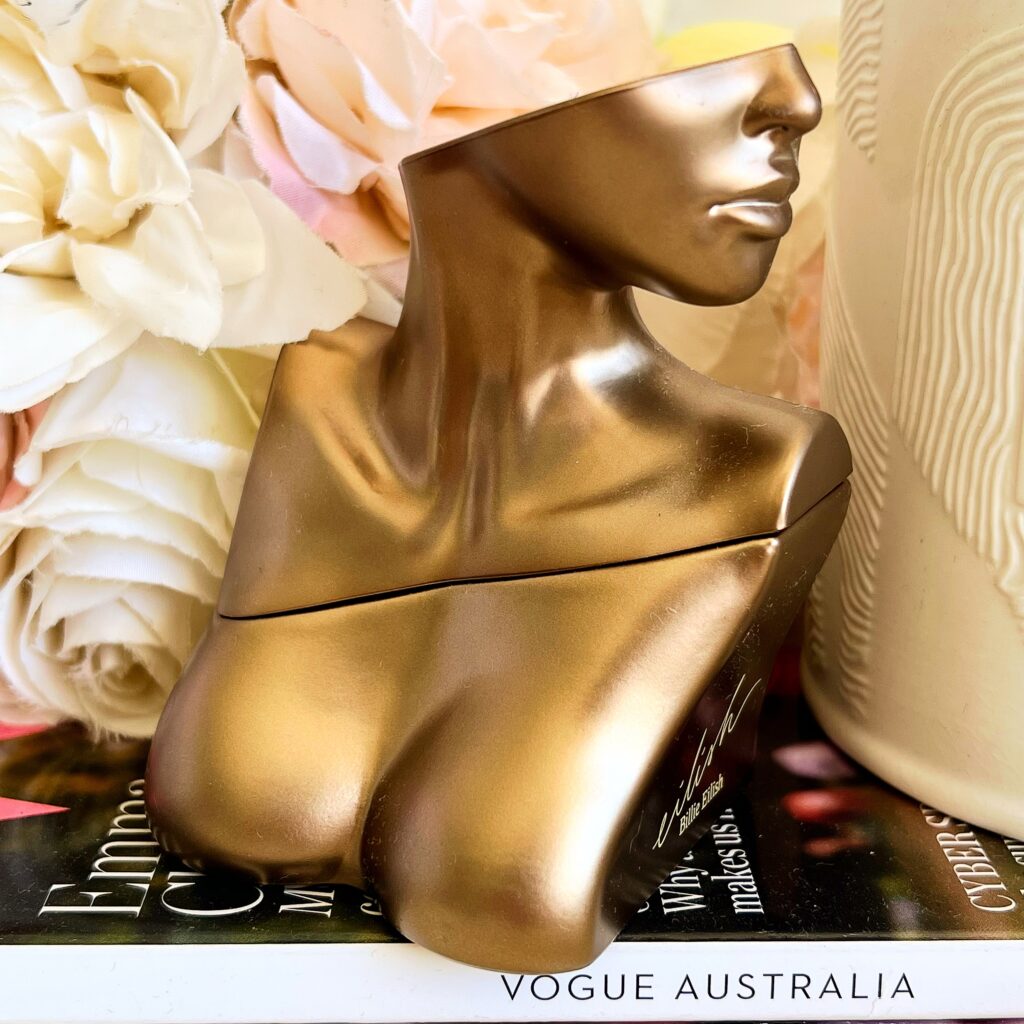 EILISH BY BILLIE EILISH EDP – $68.00 for 30ml – priceline.com.au
NOTES – Top: Sugar, Red Berries, Mandarin. Middle: Vanilla, Cacao, Spice, Rose. Base: Tonka Bean, Amber, Musk, Woodsy.
If I were to pick from the three fragrances that I'm talking about today, I'd had to say that this one is my favourite. And that's because it's something of an outlier in my vanilla perfume collection. You see, while I do tend to favour vanilla's that have a floral note to them, Eilish is definitely more of a gourmand. The notes of musk and cacao combined with the vanilla make for a scent sensation that is truly irresistible to me (I was told by my husband that I smell like a candy shop when I wear this). It's so warm and inviting. Also worth noting? The fact that this perfume lasts for ages on the skin. I put this on at 7:30am this morning the day I'm writing this. And at 6:30pm, I can still smell it on me. 100% worth the price and I will be buying the bigger size.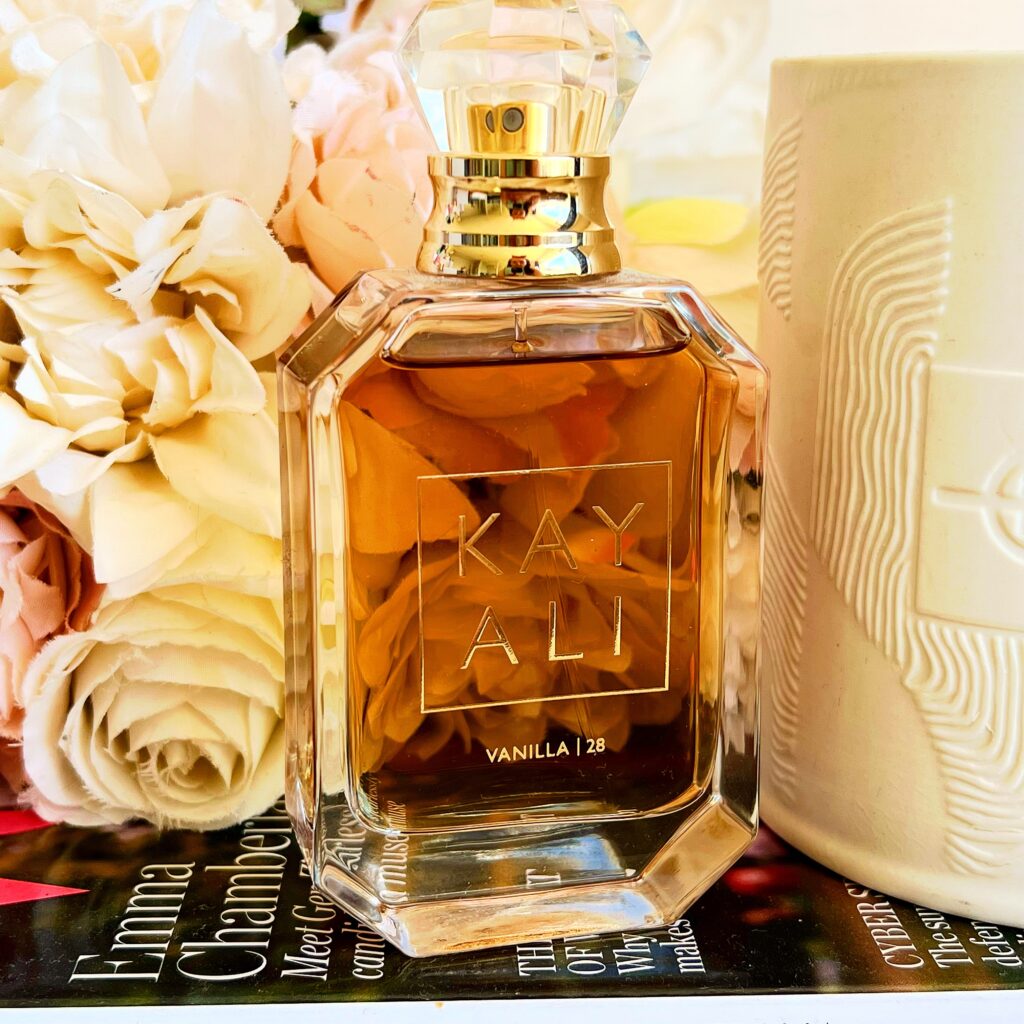 KAYALI VAILLA 28 – $121.00 for 50ml – hudabeauty.com
NOTES – Top: Vanilla Orchid, Jasmine. Middle: Brown Sugar, Tonka Bean. Base: Amber, Amberwood, Musk, Patchouli
Speaking of floral vanilla's, Vanilla 28 is that to a tea! I've mentioned in the past that this one had to grow on me. And the main reason for that is that upon initial spray, it's a bit of a sharp scent to the nose. Fortunately on me, it quickly settles into the brown sugar and jasmine notes. Giving this scent that warm touch, while still showcasing the vanilla. The amber note gives it an added complexity that elevates it above a lot of the vanilla floral's that I've tried. This one is pricey, but it does go on sale quite often and they do have a 10ml version available as well.
And that is a wrap on my favourite vanilla fragrances! Let me know in the comments what your go to vanilla perfume is. Mama needs Christmas ideas! Have a great weekend, y'all.
Cheers and love
Emily xo