It's been almost three years since I reviewed my first Essence Lash Princess mascara. And to this day, it's still probably my most controversial mascara review. As I sadly wasn't a fan of it despite it being one of the best selling mascara's on the planet. But I had always planned to revisit the Lash Princess well eventually (there are a LOT of Lash Princess mascara's, y'all!). And Essence Australia was kind enough to send me one of the newer versions, the Lash Princess Curl & Volume Mascara, back in August. I finally got around to testing it out recently and I have a ton of thoughts! So, to reuse the same joke I made back in February 2020 (good times), did the Lash Princess leave me feeling like royalty? Just keep reading!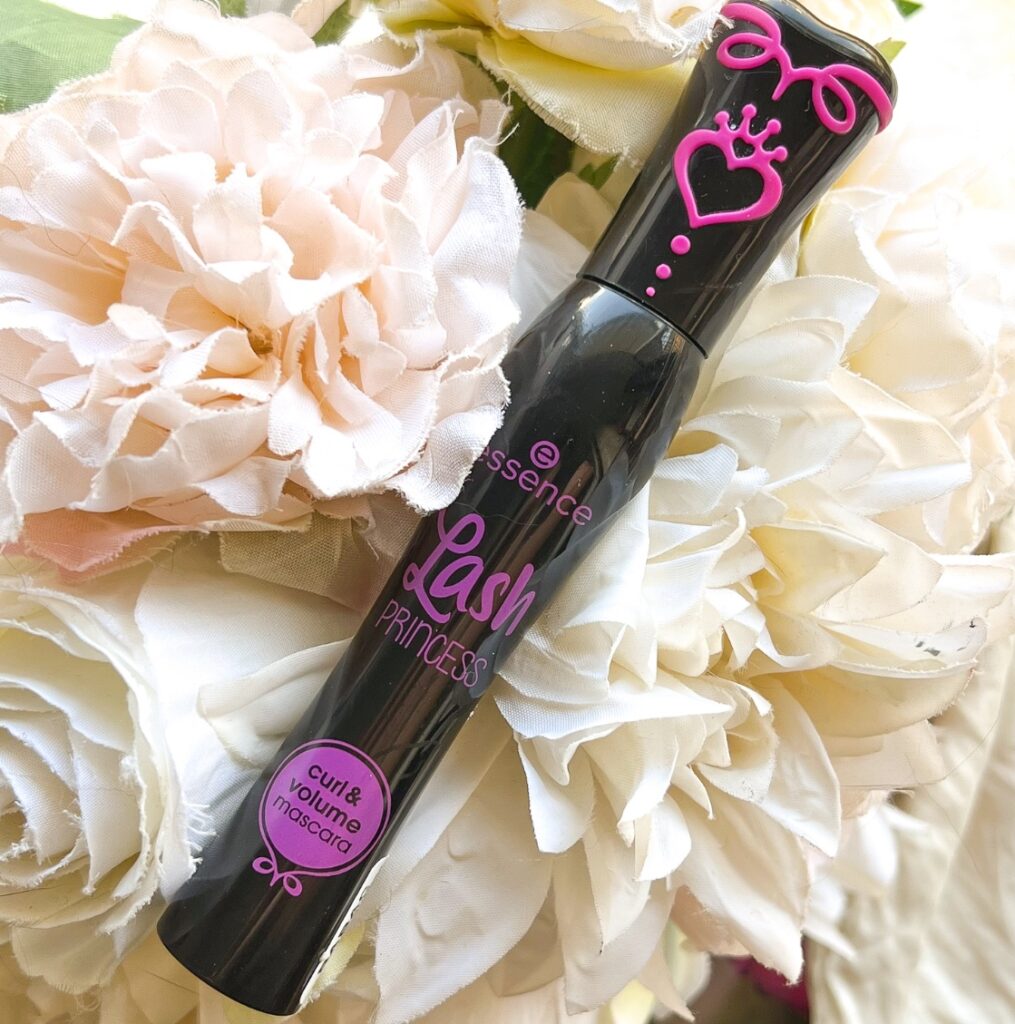 ESSENCE LASH PRINCESS CURL & VOLUME MASCARA – $7.00 – priceline.com.au
*Product sent in PR*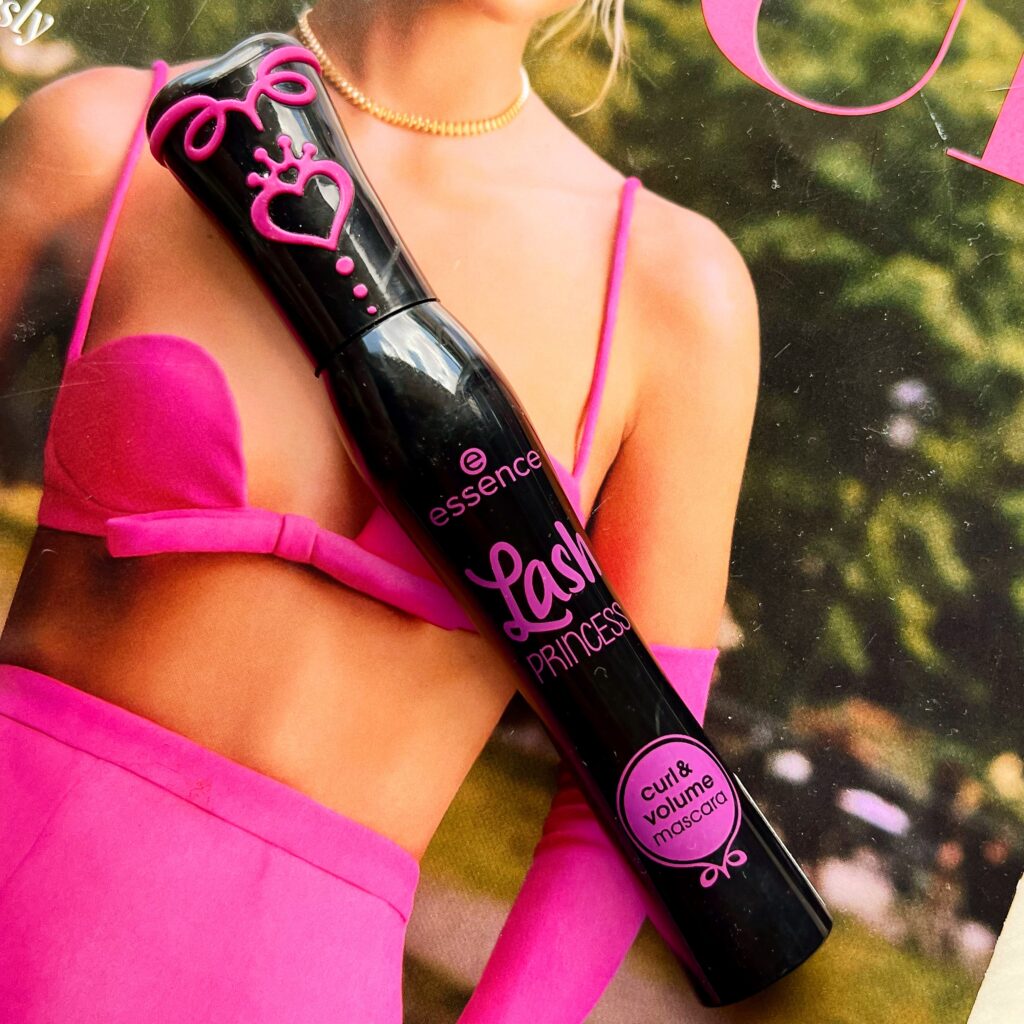 I'm not going to spend much time on the packaging. Because let's be frank. You've seen one Lash Princess, you've seen them all. The big difference this time is that the detailing is pink. The Lash Princess C&V Mascara is vegan. cruelty free and contains 12ml of product.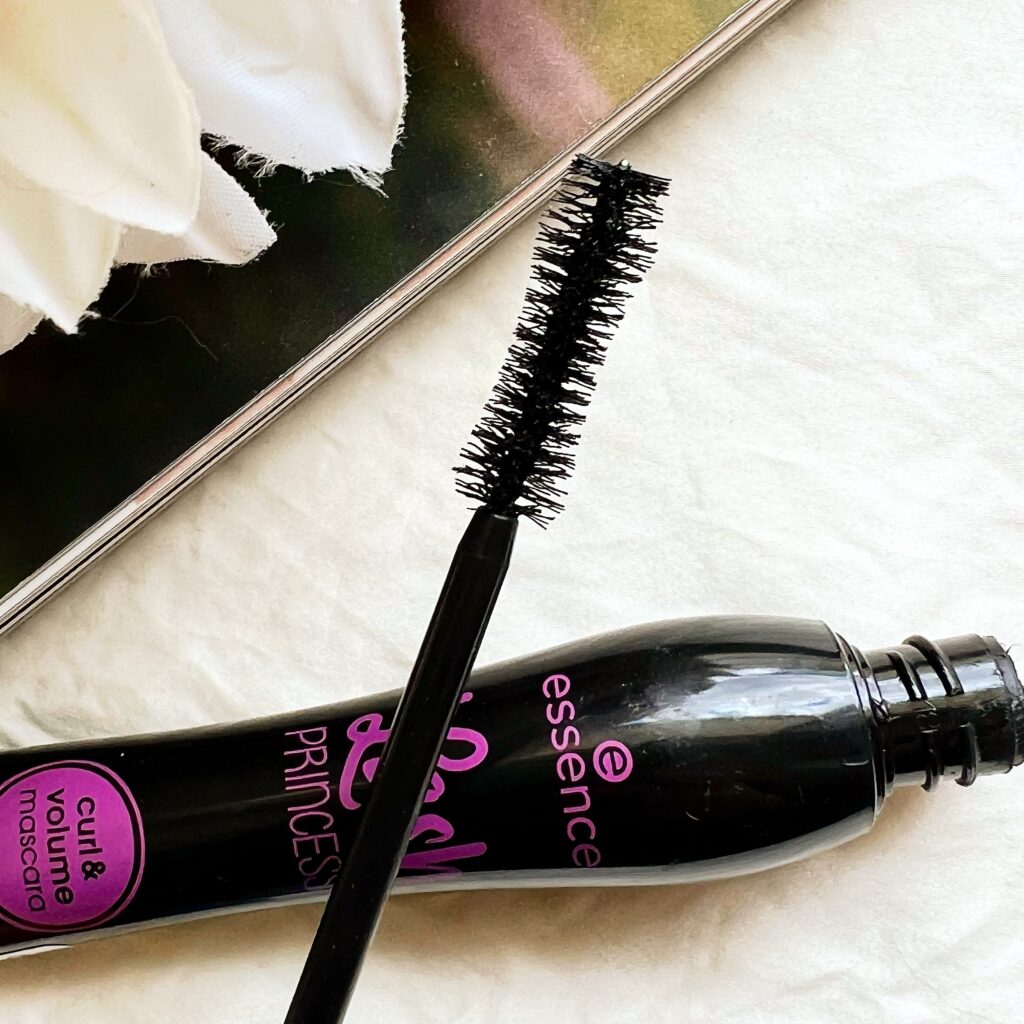 The big differences in the Lash Princess range usually pertain to their wands. The Curl & Volume mascara wand has synthetic bristles and is in an hourglass style. Interestingly though, I noticed that the tip of the wand shrinks in just slightly and is flat at the tip. The idea being that you can use the tip to reach your lower lashes more easily.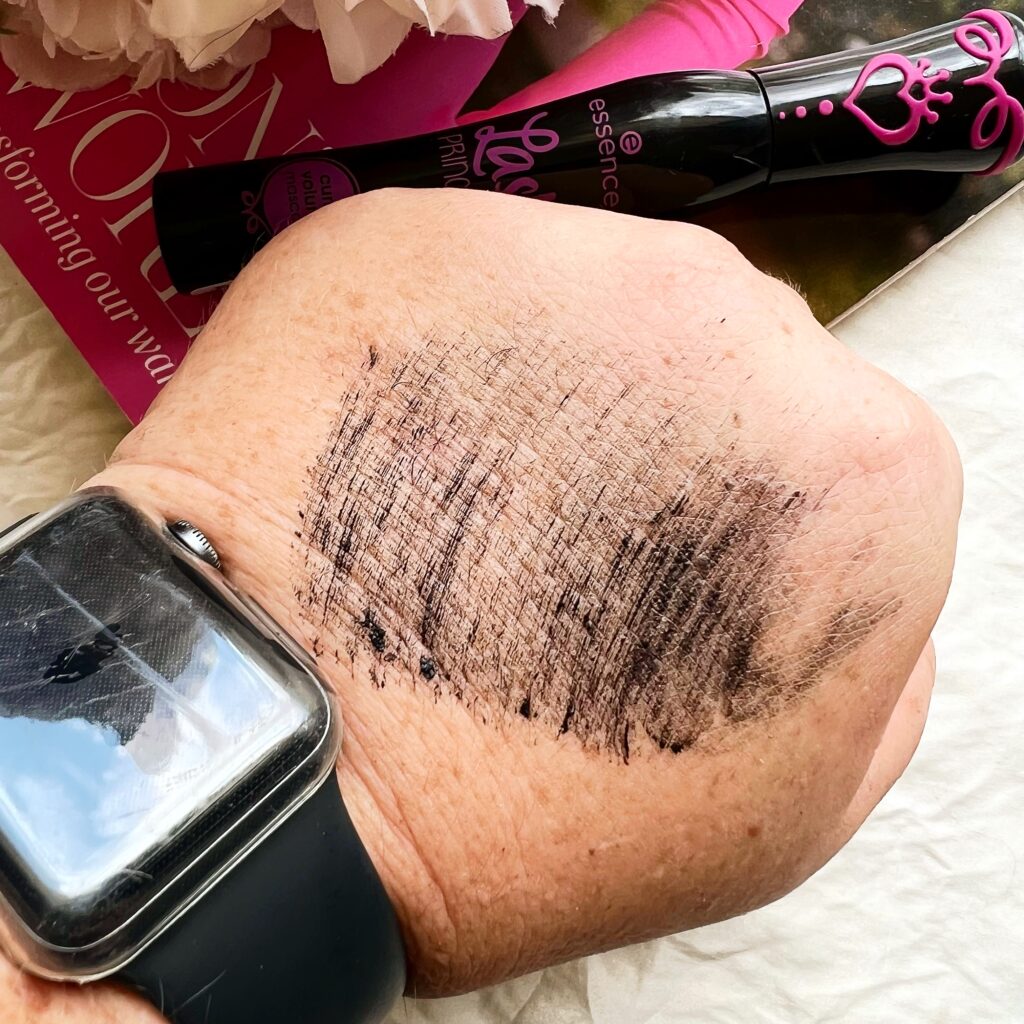 I also suspect that the formulations between the Lash Princess range is different too. I remember the formulation for the Sculpted Volume being quite thick and gunky. Whereas this one is definitely more on the liquid side and very lightweight. There are a lot more oil based ingredients in this formula (Jojoba, Almond and Sunflower). And they are supposed to nourish your lashes. I haven't encountered a lot of formula's like this as of late. So this is exciting to see.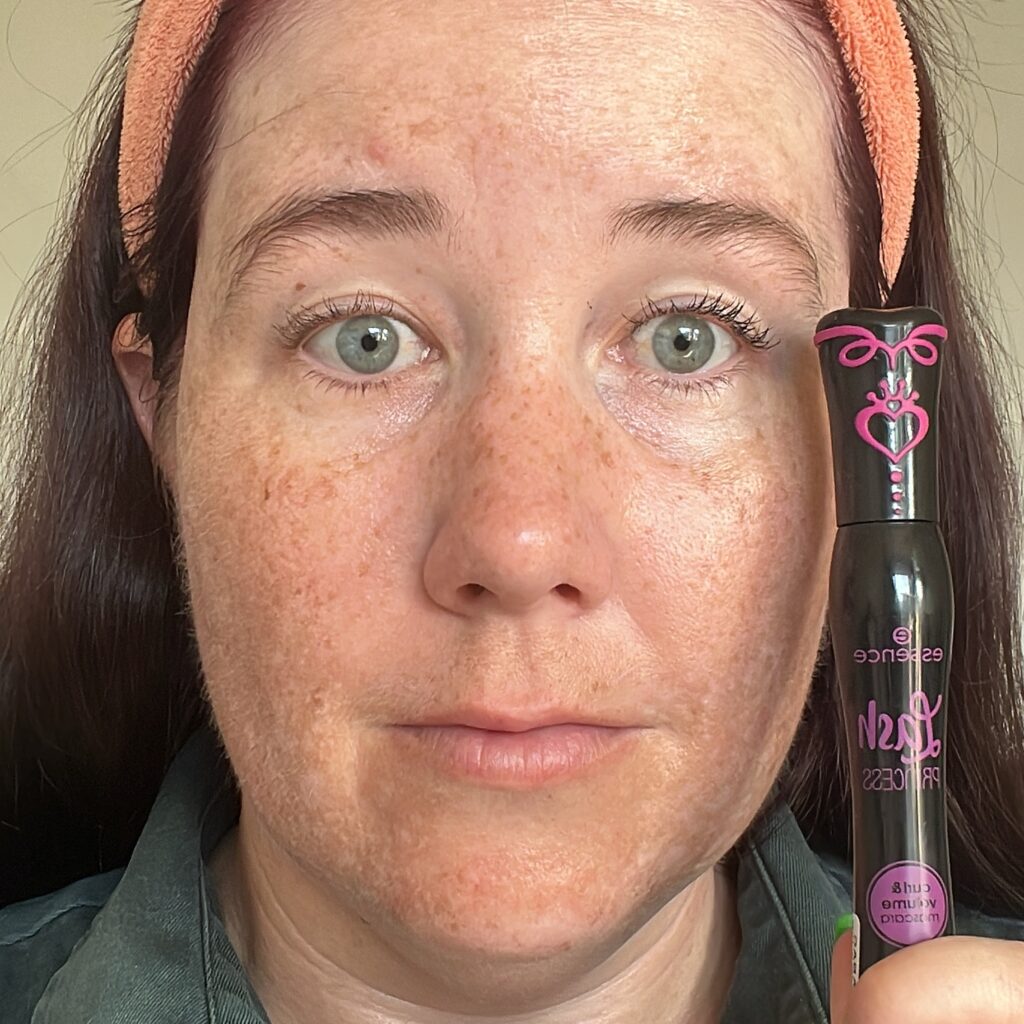 The first time I applied this mascara, I was immediately impressed with the lift it gave. The lighter formula meant it was able to coat my lashes without weighing them down too much. It also was a mascara that layered well. Which was a problem I had the first time around. But this did mean that I got a lot of volume from it. While also getting a good amount of separation.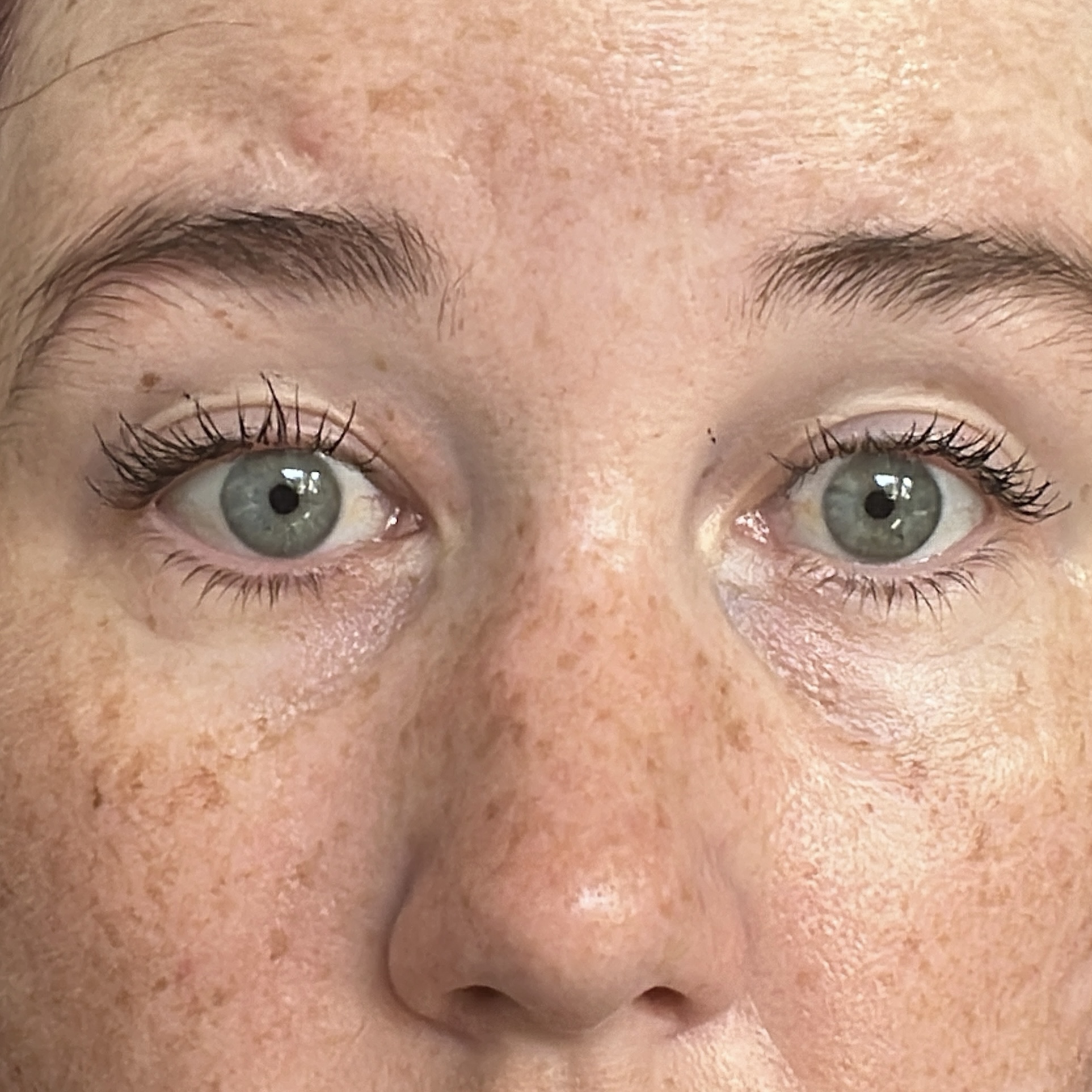 Liquidy formulas do, however, have a bad side. And we can see that immediately with the wear test. This formula doesn't set. And as a result, it didn't as much smudge as it did smear all over my eye area. You can see on the right that the mascara has collected quite a bit on the lid and around the eye. I got asked one day while I was wearing this if I had been crying. That's how much it had run down my face on a particularly humid day. It's also not a nice formula to get in your eye as it did irritate somewhat. Finally, and I'm not sure how this was possible, but it flakes too. Just to add insult to injury.
Well, I'm now 0-2 when it comes to the Lash Princess range. And I do not give this one a recommendation. If you do want to try an Essence mascara, I strongly recommend the 24Ever Defined Volume mascara. That one is fab! And yes, I will eventually give the green one a go (that is supposed to be the good one). But this one? Nope. Have you tried the Essence Lash Princess Curl & Volume Mascara? Let me know in the comments.
Cheers and love
Emily xo