Well, I've had something of a bad week. Good thing my November Bellabox has arrived to hopefully put me in a better mood. This month's box is literally jam packed with goodies (seriously, the lid wouldn't close). So, let's dive on in!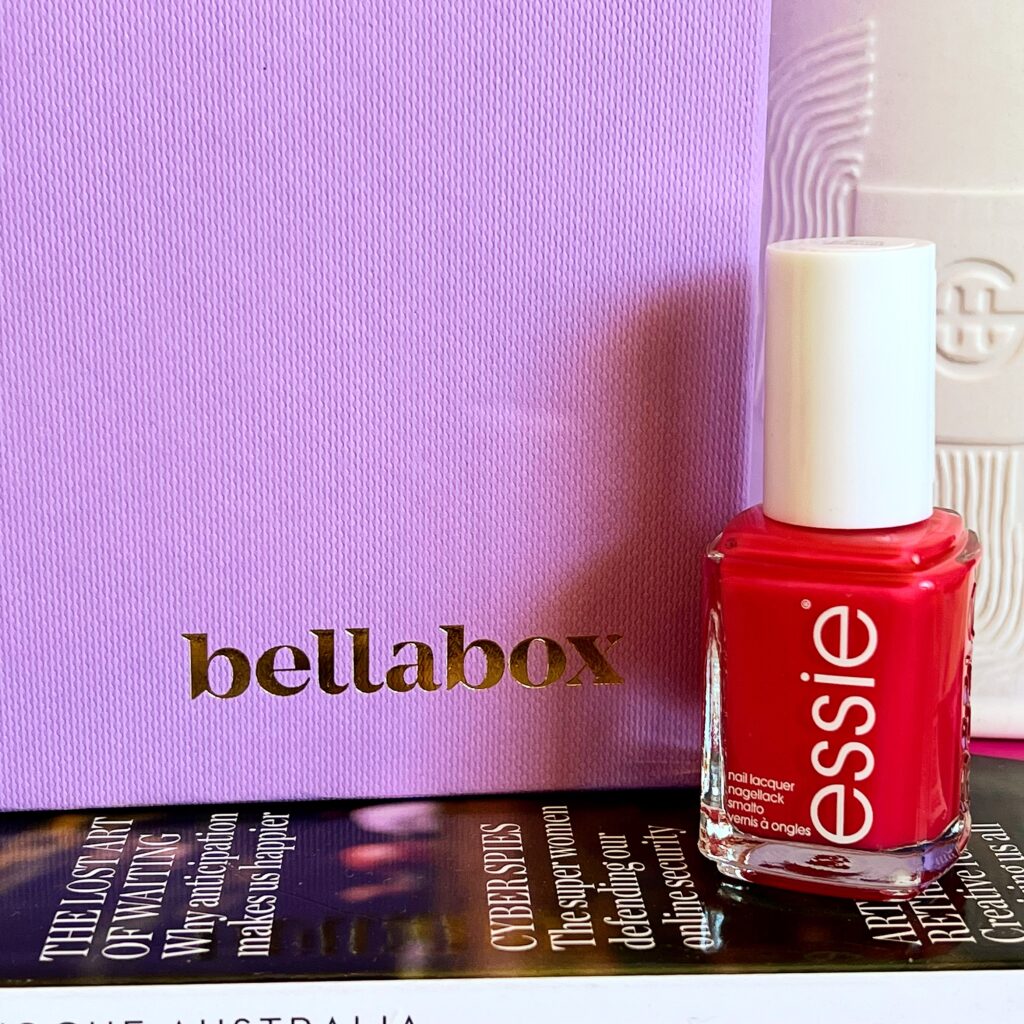 ESSIE NAIL POLISH in PEACH DAIQUIRI – $15.99
The hero product of this month's box came from the iconic nail brand, Essie. We all got to choose from a selection of their shades and I went with Peach Daiquiri. Which is showing up more true red in the picture but it's more like a bright orangey red IRL. Now, as you may know, I wear shellac on acrylic nails. But I have been getting more and more into painting my toenails just for around the house. And this shade is too bright and fun to pass up.
YOU CAN FIND ESSIE AT – Priceline, Mecca, Chemist Warehouse, Adore Beauty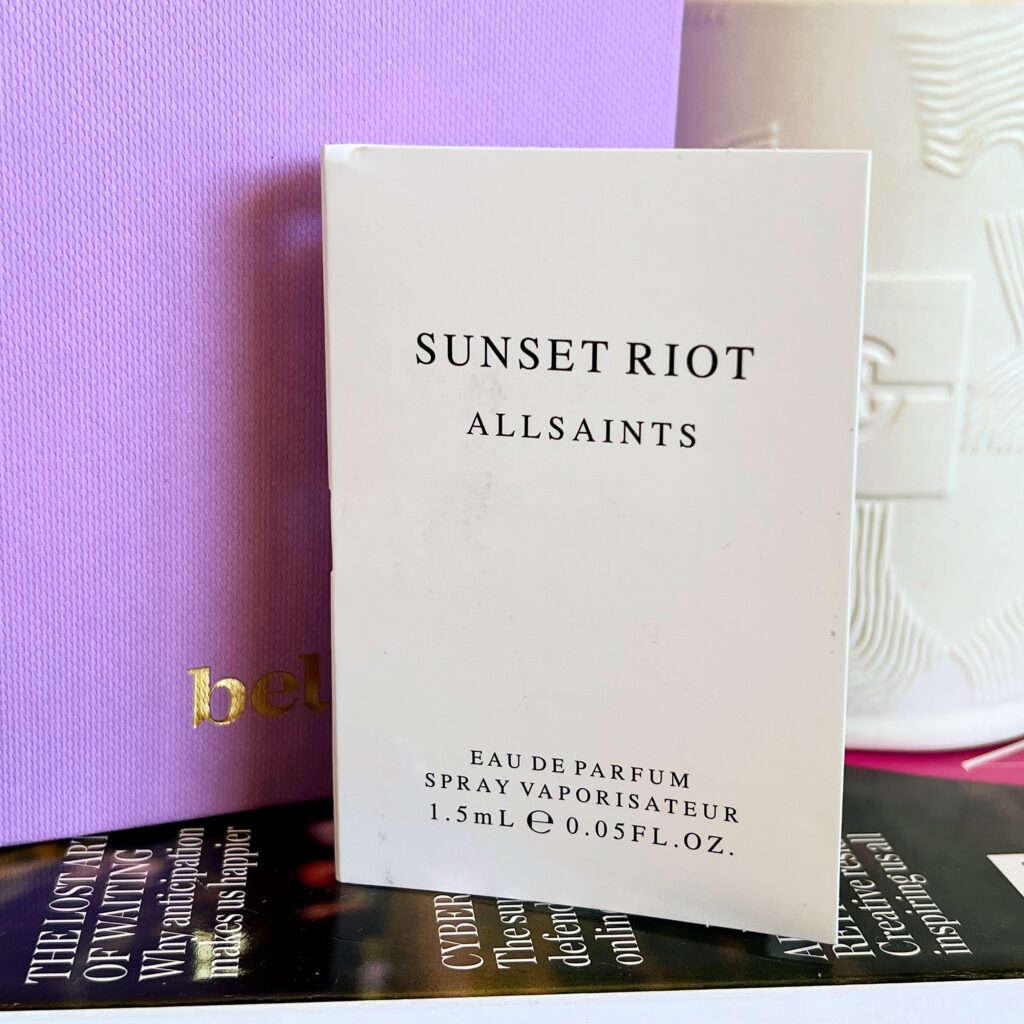 ALLSAINTS SUNSET RIOT – $125.00
I've tried a few perfumes from Allsaints's range thanks to Bellabox. And by far, this is my favourite one to date. It's very Amber forward (dare I say, a little Baccarat Rouge-y?). But the Pink Pepper and Cedar gives it a little something extra. Do not be surprised if I buy this during the Boxing Day sales.
NOTES – Amber, Cedar, Orange Blossom, Pink Pepper, Rose
YOU CAN FIND ALLSAINTS AT – Priceline, The Iconic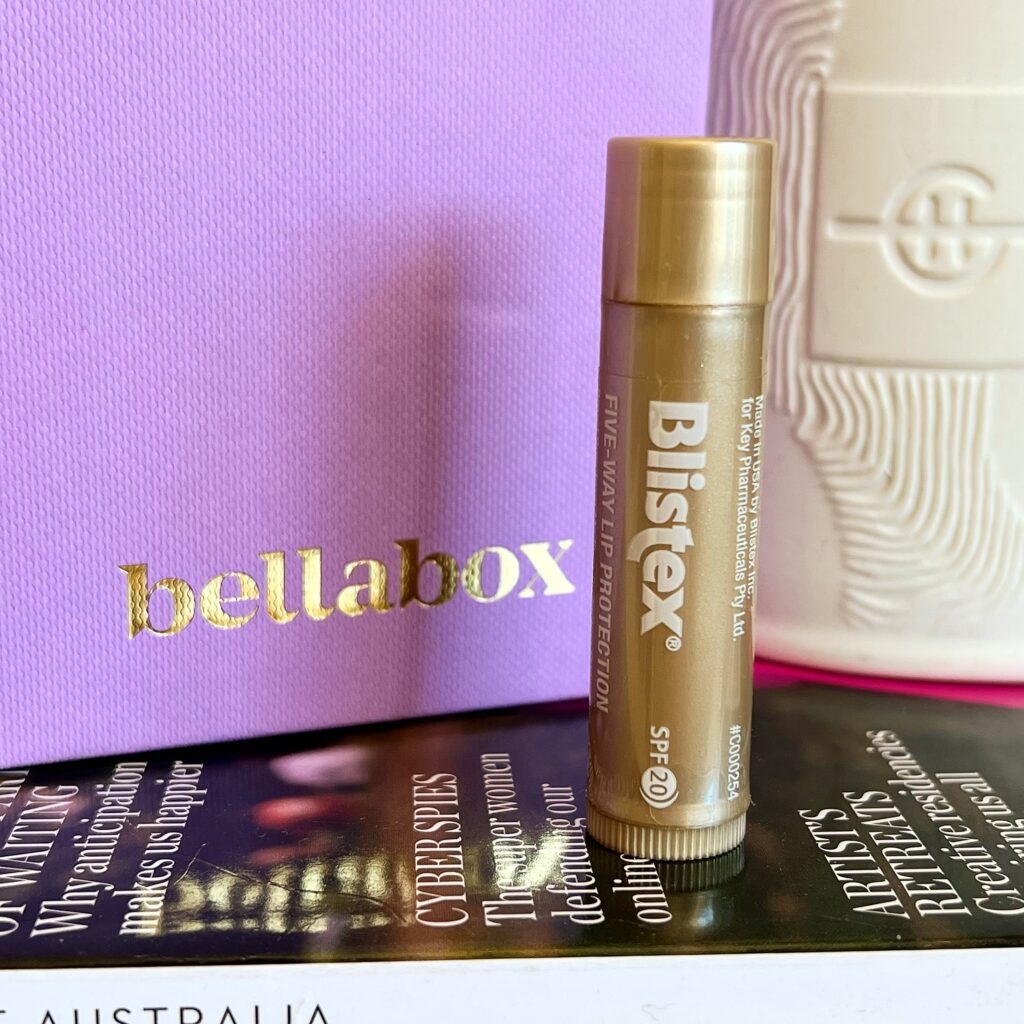 BLISTEX FIVE-WAY LIP PROTECTION SPF20 – $4.49
Is there such thing as too much lip balm? Don't answer that. I do like that it has some SPF protection (though I wish it was more). This will probably come to work for my mum to use. If not, I have sisters and nieces that could use lip balm.
YOU CAN FIND BLISTEX AT – Chemist Warehouse, Coles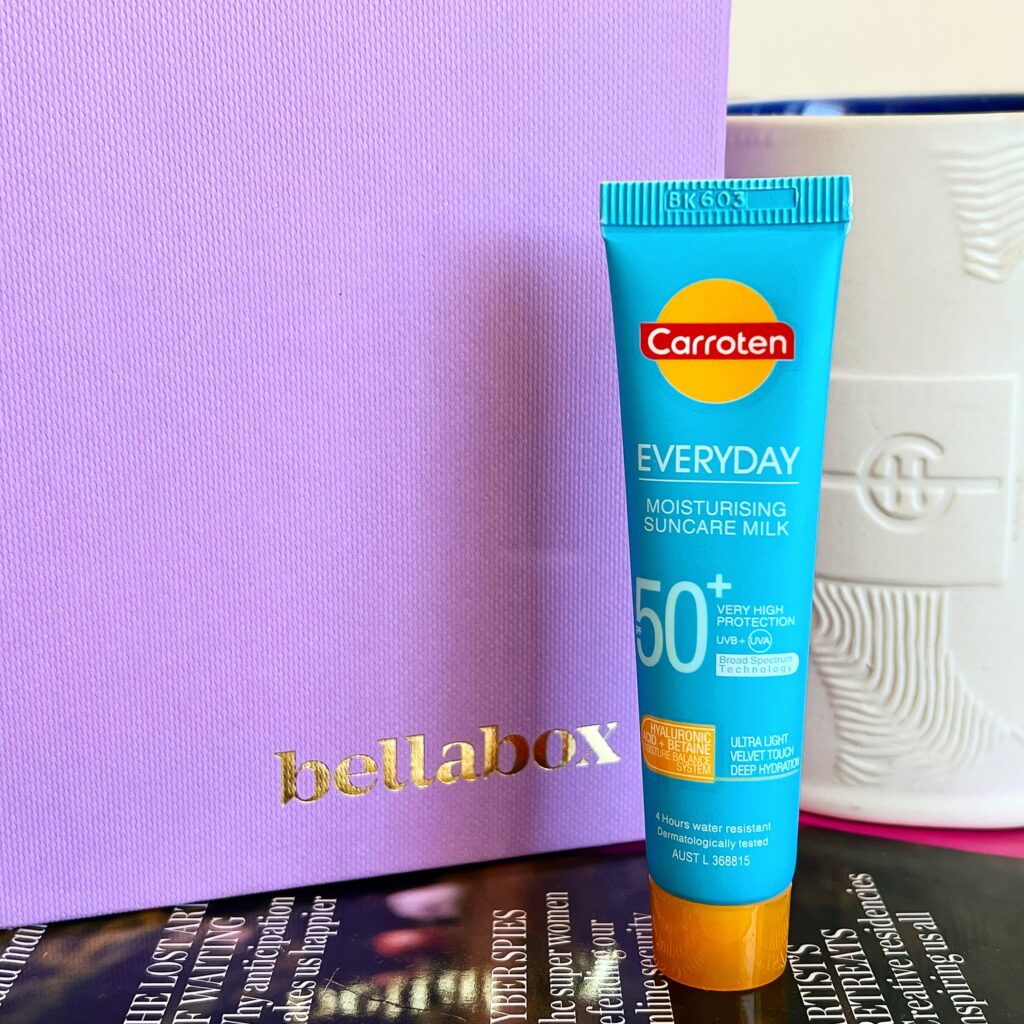 CARROTEN EVERYDAY MOISTURISING SUNCARE MILK SPF50+ – $16.99 for 200ml
Speaking of SPF protection, this is good timing! I've finished a few sunscreens recently and I'm pretty sure that I've enjoyed this in the past. Can't wait to only get 2-3 uses out of it.
YOU CAN FIND CARROTEN AT – Chemist Warehouse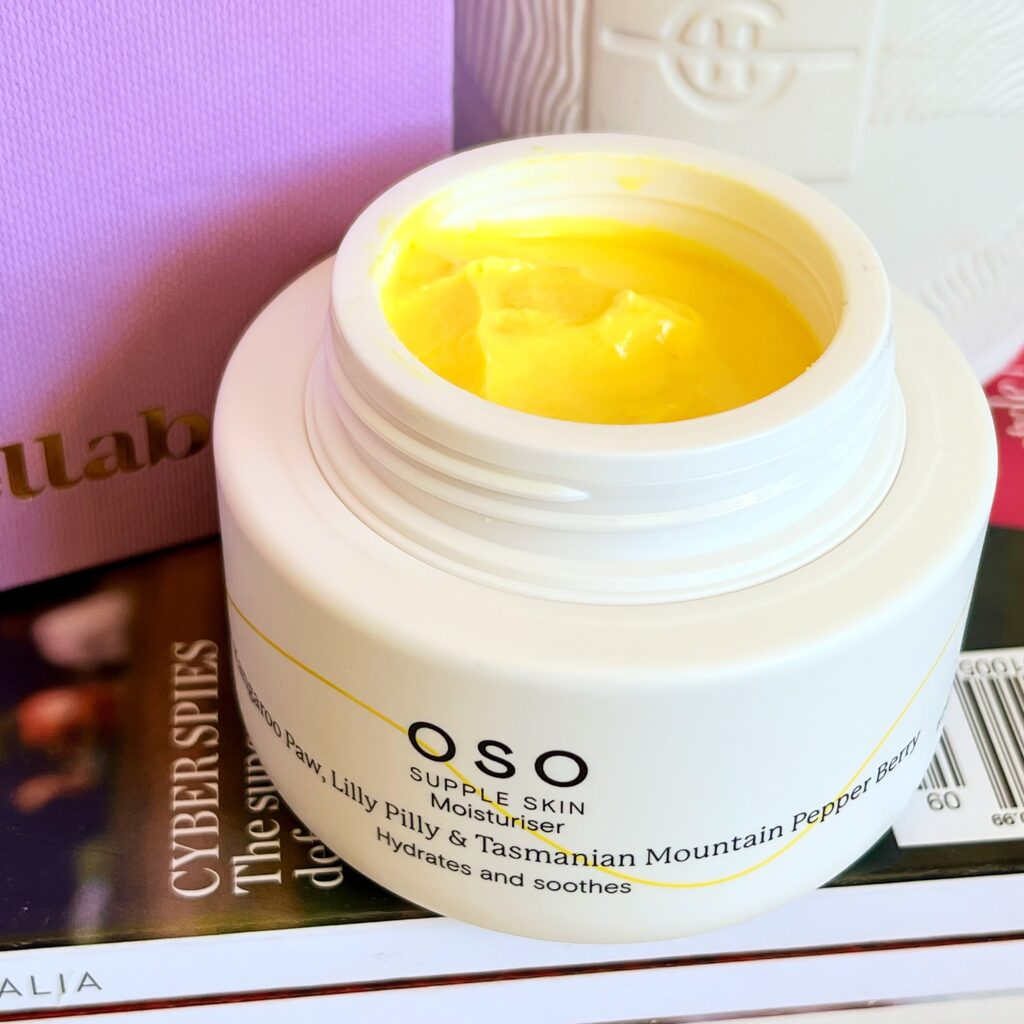 OSO SKINCARE SUPPLE SKIN MOISTURISER – $52.00
Now this is incredibly exciting. OSO Skincare is a relatively new launch (this is the first I've seen of them). And they use a lot of native Australian plants in their range. I scored the Supple Skin Moisturiser (a full size, btw!). And it contains Kangaroo Paw, Lilly Pilly and Tasmanian Mountain Pepper Berry to help soothe and plump the skin. It also has anti-inflammatory properties. So, I am super excited to try this.
YOU CAN FIND OSO SKINCARE AT – ososkincare.com.au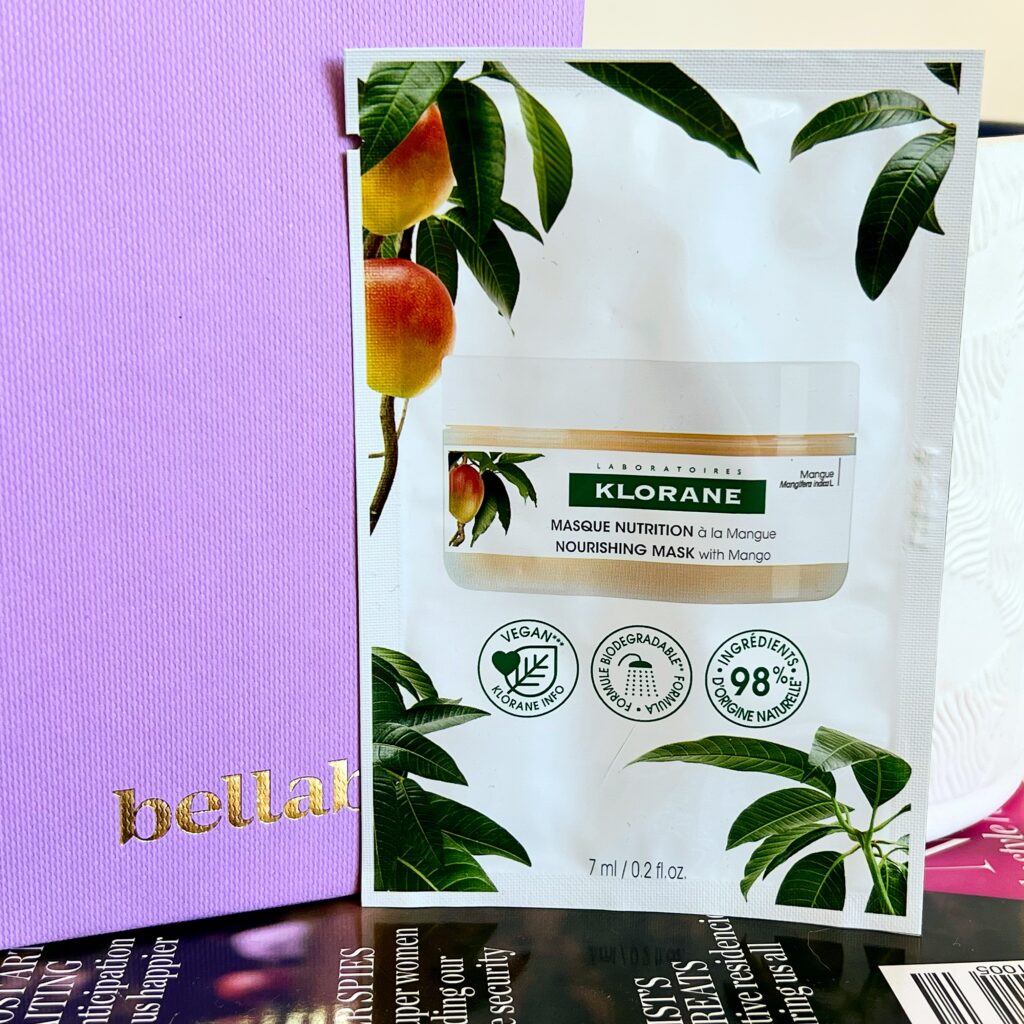 KLORAINE NOURISHING MASK WITH MANGO
My hair is just so blargh right now. So, this definitely came at the right time. As long as the scent isn't too mango-y, I should be just fine with it.
YOU CAN FIND KLORAINE AT – Priceline, Chemist Warehouse, Coles, Woolworths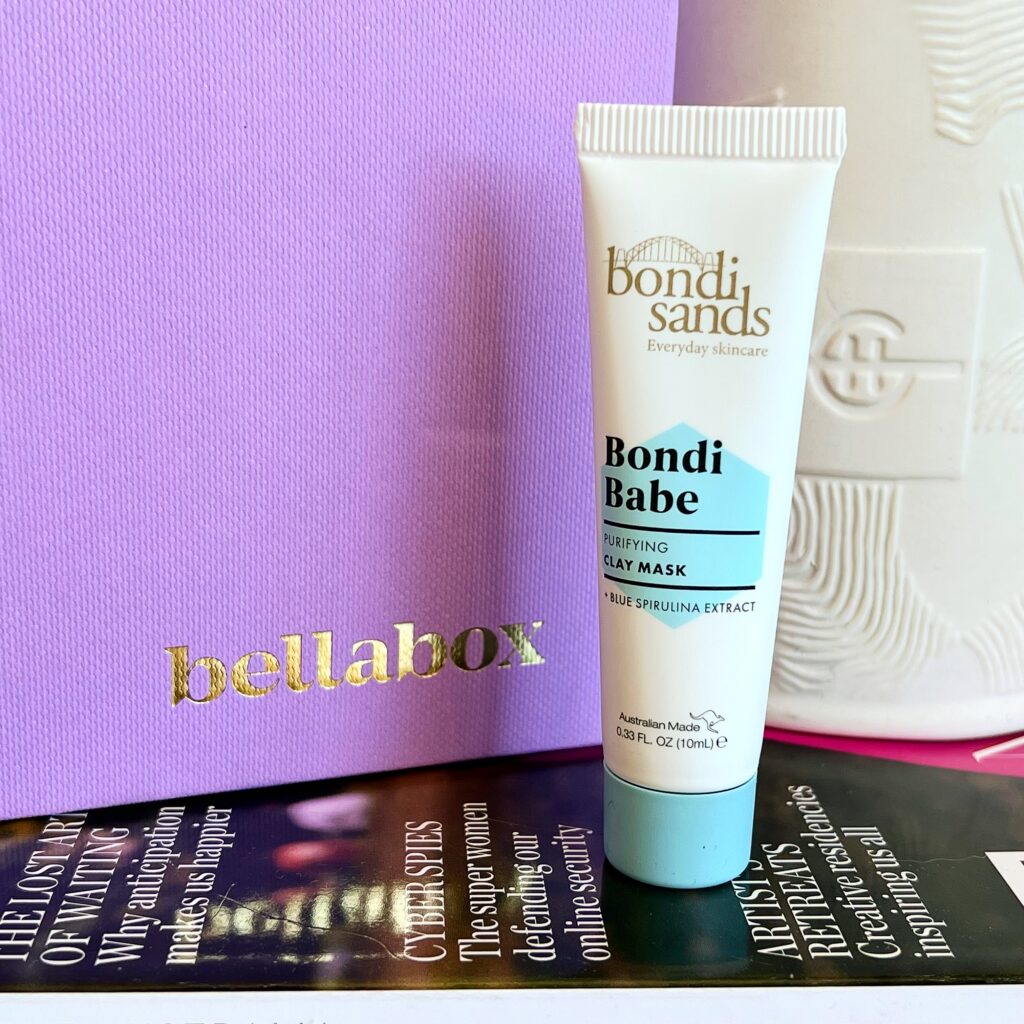 BONDI SANDS BONDI BABE PURIFYING CLAY MASK – $19.95
Fun Fact, it is actually Bellabox's 11th Birthday. Which is why, I'm assuming, I got a seventh product in my box this month. Now, I have had this mask before (I got it back in March). And honestly? Not my favourite. I wasn't wild about the smell and I remember it stinging my face. So I might just pass this along to someone else.
YOU CAN FIND BONDI SANDS SKINCARE AT – Priceline, Chemist Warehouse
And that is all for my November box! Like I said, this month's box was a goodie. I mean, I full sized nail polish and moisturiser? How good is that? Bellabox has really stepped up their game as of late. So, these posts might just be sticking around. Let me know in the comments what you got.
Cheers and love
Emily xo