Kosas has been one of the buzziest brands of the year. With their iconic Revealer Concealer becoming a viral TikTok sensation for most of 2022. So when they announced back in February that they were launching the Revealer Skin Improving Foundation, it was an instant hit. And quickly earned a place in my 'To Be Reviewed' list.
Now, this foundation took forever to launch at Mecca. There were even rumours that it wasn't coming here at all. But it finally arrived at the end of September and I had to get my mitts on it. I've spent the last few weeks playing with it behind the scenes and I have plenty of thoughts. So, if you want to know if the Kosas foundation was worth the wait, just keep reading!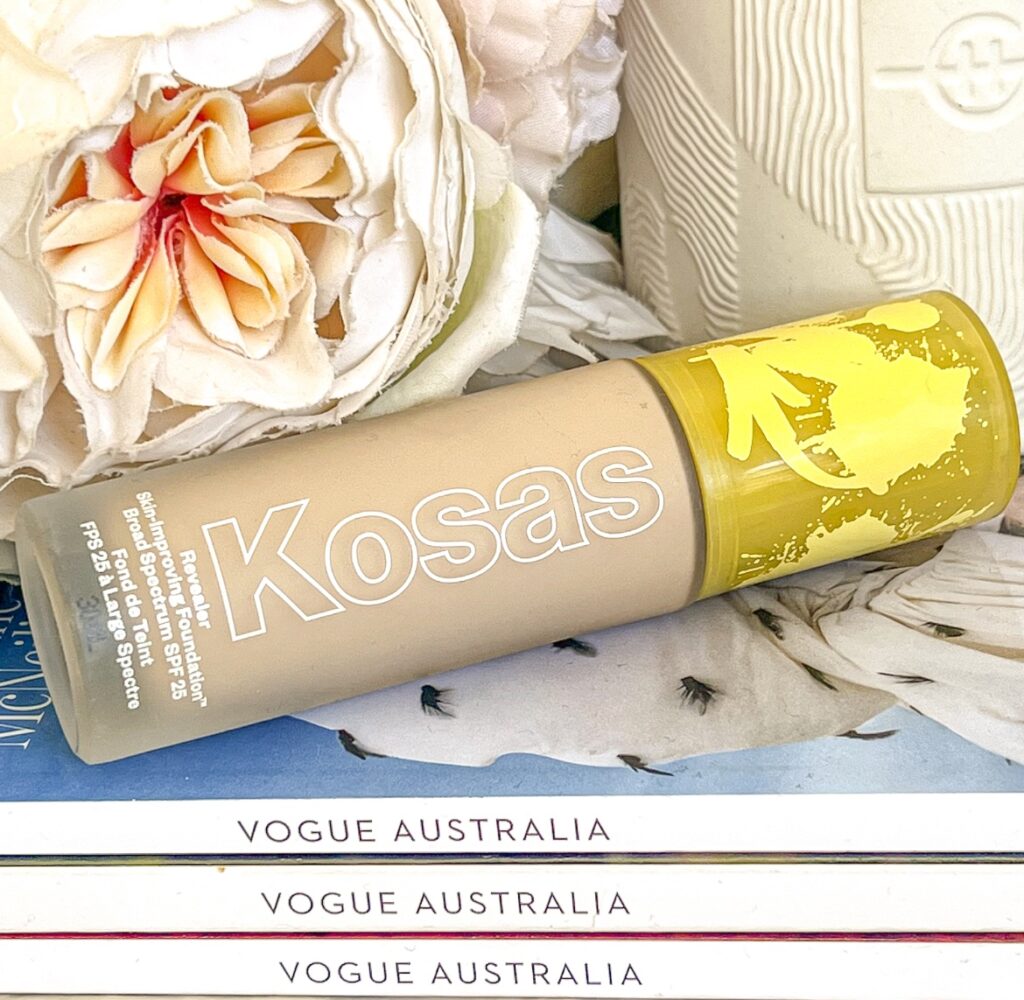 KOSAS REVEALER SKIN IMPROVING FOUNDATION – $63.00 – mecca.com.au (36 shades available)
Starting, as I always do, with the packaging. The Revealer foundation is housed in a slim, frosted glass bottle. There is white detailing on the bottle and the cap is a clear yellow plastic with opaque yellow splotches. In a nice touch, the cap is the same design as the concealer. I always like when there is that cohesion with packaging. The Skin Revealer Foundation is vegan, cruelty free and contains 30ml of product.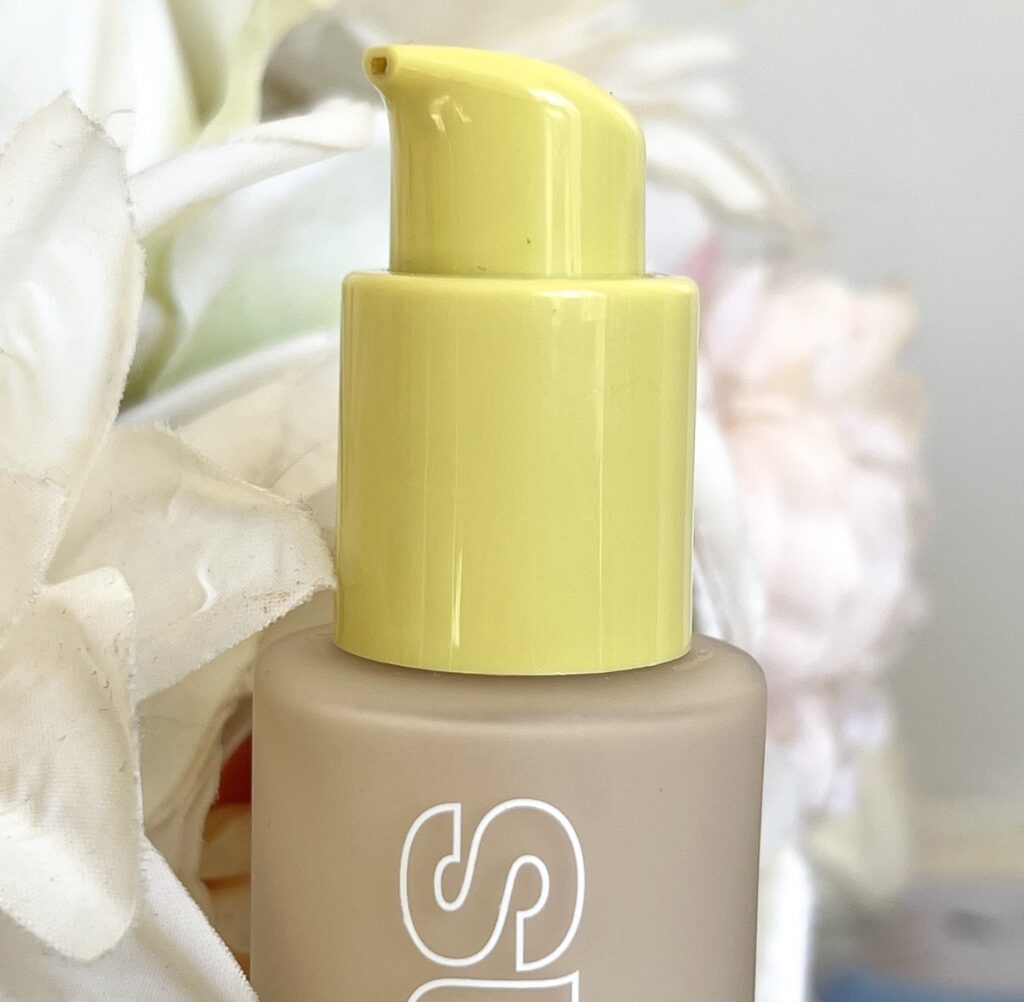 The foundation is dispensed with a plastic pump. Normally, I don't like plastic pumps because they are far more prone to breakage. However, this one appears to be well crafted and allows for a lot of control when it comes to pumping out product.
Now we have to talk about the shade range. The Revealer Foundation has 36 shades. Which on the surface is admirable. But when you look a little closer, you can tell that there are gaps in the shade range. There is a lot of sameiness within the shades, especially with the medium shade range. And the deep shades could definitely stand to be deeper.
Also, much like the concealer, a lot of the shades run warm. For instance, I have shade 140, which is described as being light with subtle pink undertones (basically neutral). But in the below picture, taken with natural light, you can see the slight hint of yellow to it. Fortunately, this is a shade that works for me, even more so when it's oxidized. But for those who prefer a cooler undertone, I would definitely get an instore sample first and test it in natural light.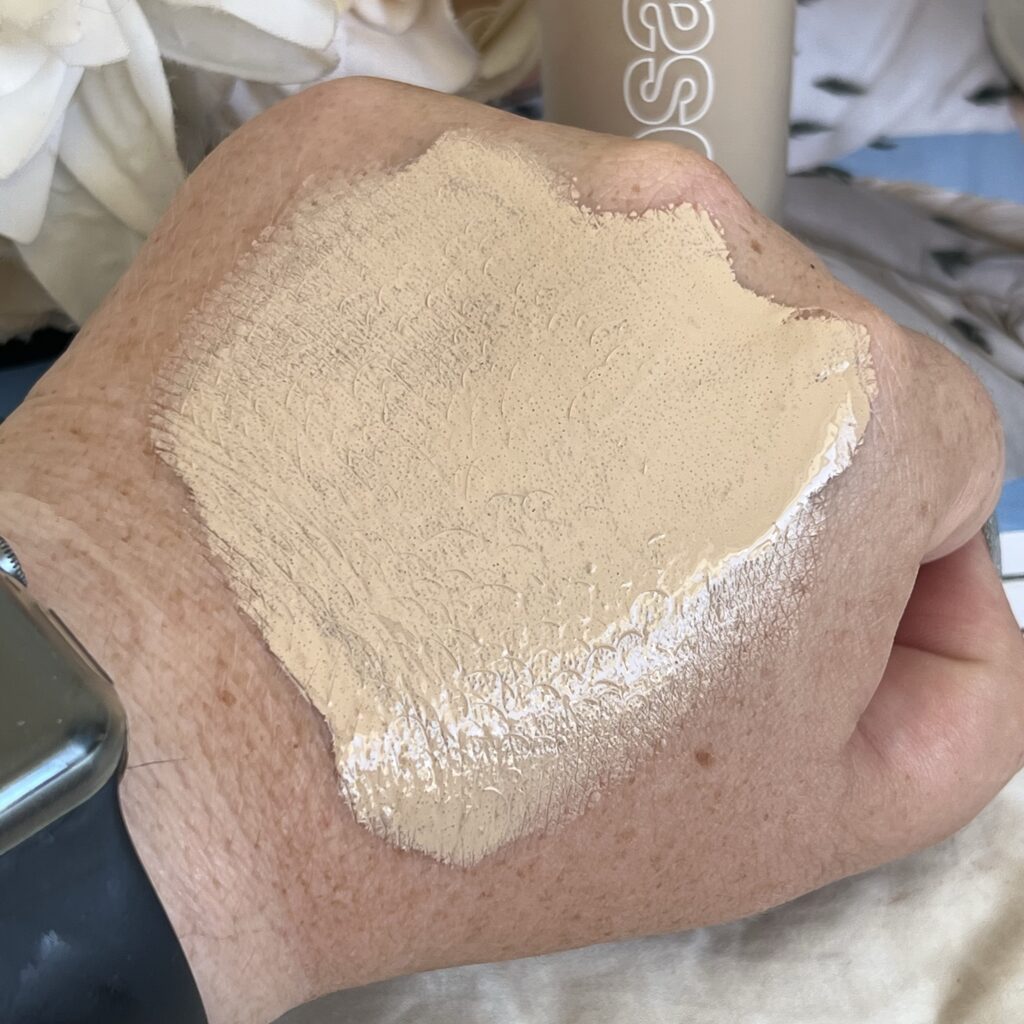 Speaking of the formula, the consistency of the Skin Revealer Foundation is quite similar to a lot of the foundations I've tried this year. Liquidy, but easy enough to dot all over the face. There are also a few skin loving ingredients in this foundation as well. Niacinamide and caffeine to help brighten the skin. Squalane to help soothe and control oil production. And Peptides and hyaluronic acid to help plump the skin.
Also worth noting is the SPF 25. Two things with that. One, SPF 25 is not a high enough SPF to be considered sufficient sun protection here in Australia. Two, and this goes for any makeup product with SPF, the amount of sunscreen you're supposed to wear to get adequate protection is 1/2 a teaspoon. I wear two pumps (if that) of this foundation. Please put on your sunscreen BEFORE your foundation. Always.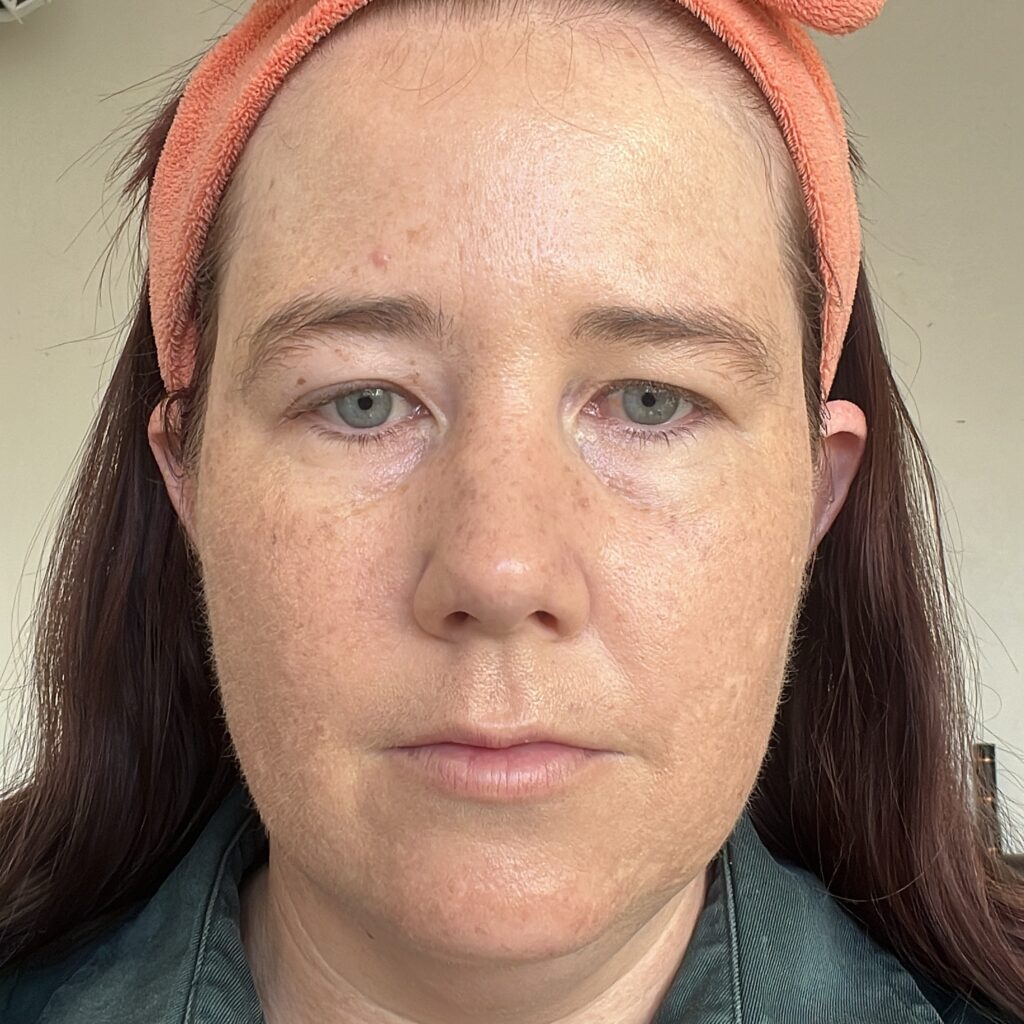 The Revealer Foundation is described as being a medium coverage foundation, with a natural, blurring finish. And in something of a rarity, while I do like the finish overall, I'm not sure I agree with the marketing. As far as the coverage goes, and this might just be because I prefer using a sponge with this foundation, it's on the lighter side of medium for me. And that's with two pumps all over the face and neck. The foundation does a good job at evening up my skin. But my freckles are very much still visible. I also thought that this foundation was quite dewy. Almost leaning into tinted moisturiser territory. Using a pressed powder did sort that out for me. But if you have oily skin, this is worth keeping in mind.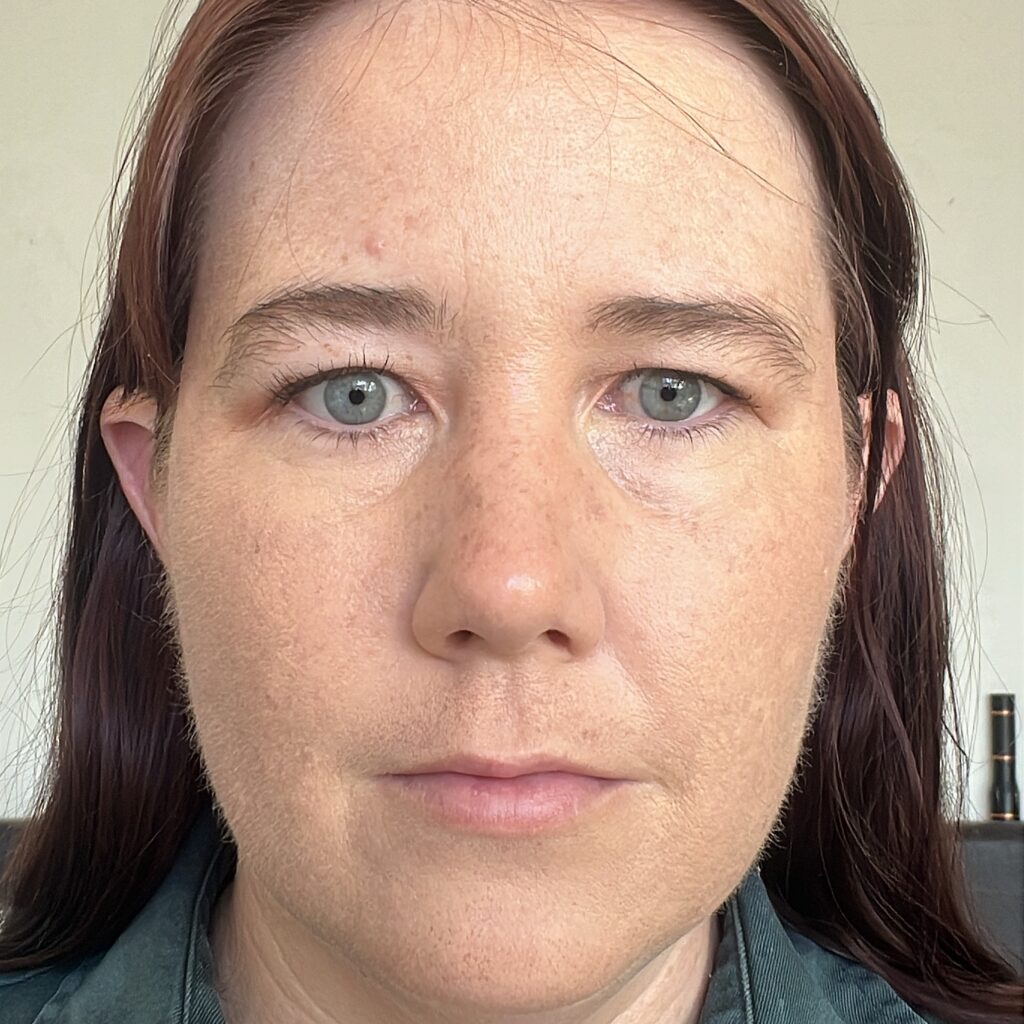 Now, for the wear test. And right off the bat, I will admit that this foundation does wear better than the above picture would indicate. Picking a 40° day to do my wear test pictures wasn't the best idea in the world. Having said that, it actually wears pretty well. If I do have a gripe with this foundation, it's that I found it does slightly emphasise texture. Especially on my cheeks. I was also surprised to see it touted as long wear. Because even when it's not boiling hot, it does start to check out on me after 7-8 hours of wear. Which, granted, is about as long as I keep foundation on my face for anyway. Otherwise, it doesn't crack or sink into my lines.
I know that from this review, I've been quite critical. But in all honesty, there is a lot to love about the Kosas Revealer Foundation and I do like it a lot. It's definitely one that I'll reach for more in the cooler months of the year as opposed to right now. But I do give it my tick of approval and I do recommend it. Have you tried the Kosas Revealer Skin Improving Foundation? Let me know your thoughts in the comments.
Cheers and love
Emily xo