It's about damn time!
Hello, and welcome to my fifth (!) annual Best In Beauty Awards! Over the next three posts, I'll be talking about all of my favourite beauty products from 2022. Makeup, skincare, bodycare, haircare, fragrance. All of it. And we have a lot to get through in part one, which is all things makeup.
So, how was the world of makeup for me in 2022? In a word, minimal. While, yes, I did have a lot of favourites in 2022. A lot of these are going to be lighter coverage products. One and done products. Basically, the less effort I had to put into looking good the last year, the better. Which is a huge change from previous years. I think Emily from back in 2018 would be very surprised by the products that I would consider favourites now. And what are those products? Let's get into it!
I can skip over primers because I used the same two from last year (Milk HydroGrip and Bobbi Brown Vitamin Enriched Face Base) pretty much all year. So, let's jump right into coverage products. 2022 was all about easy to wear, lighter coverage products for me. And these four hit the nail on the head. The ROSE INC SKIN ENHANCE LUMINOUS TINTED SERUM was my favourite of the skin tints that I tried. Stunning finish and wore extremely well. The NARS LIGHT REFLECTING FOUNDATION was the best foundation I tried in 2022, period. Nothing beat this and I saw it on a lot of favourites lists for a reason. In a close second and third though were the CHARLOTTE TILBURY BEAUTIFUL SKIN FOUNDATION and the KOSAS REVEALER FOUNDATION. Both of these were fairly polarizing online. But I enjoyed them a lot.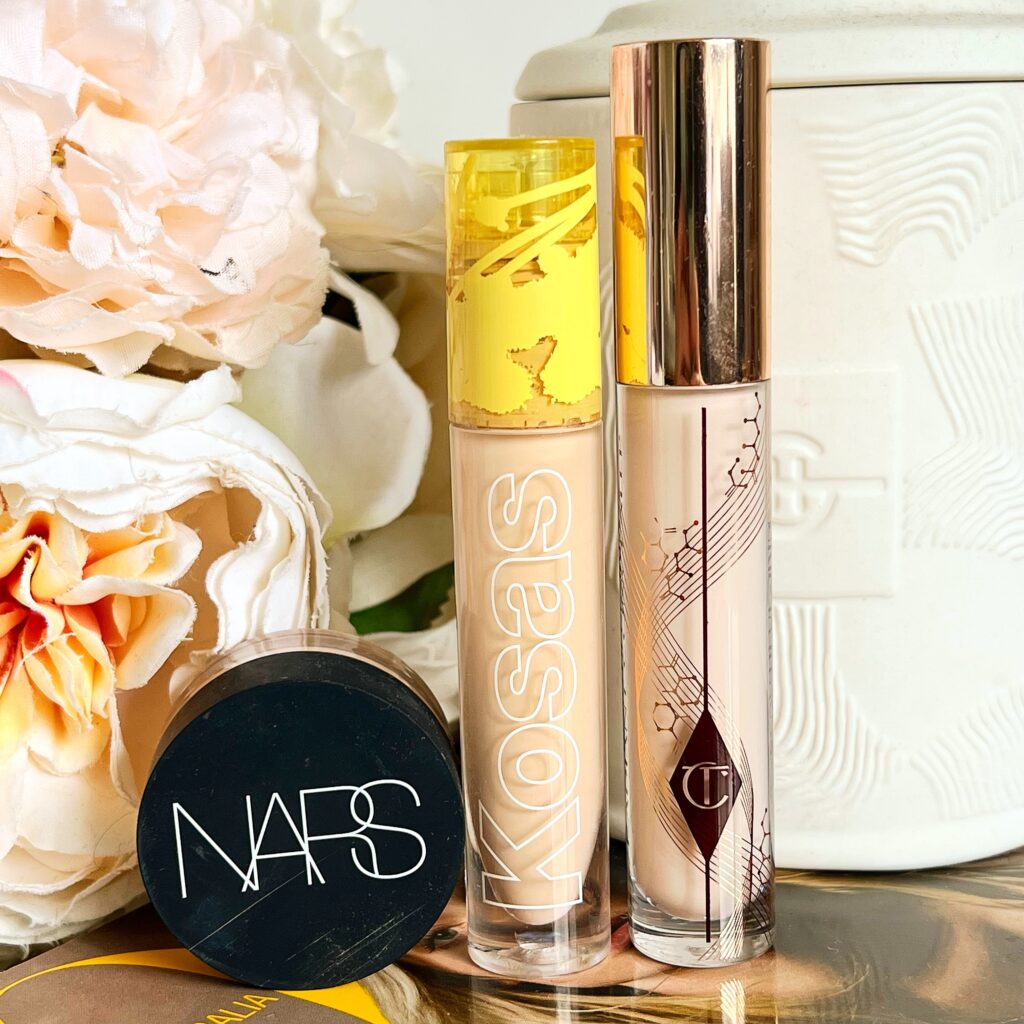 Getting into concealers now. And The NARS SOFT MATTE CONCEALER was one that I swore was on my best list last year. But it wasn't, so I'm including it now. This is the only concealer that I use on my face because it covers up everything with ease. As for under my eyes, it has to be the KOSAS REVEALER CONCEALER. This was the concealer of 2022. And for good reason. So lightweight, but the coverage and wear is *chef's kiss*. Finally for concealers, another contentious pick, but I really enjoyed the CHARLOTTE TILBURY BEAUTIFUL SKIN CONCEALER. I get why people don't like this one. But it wears so well under the eyes on me.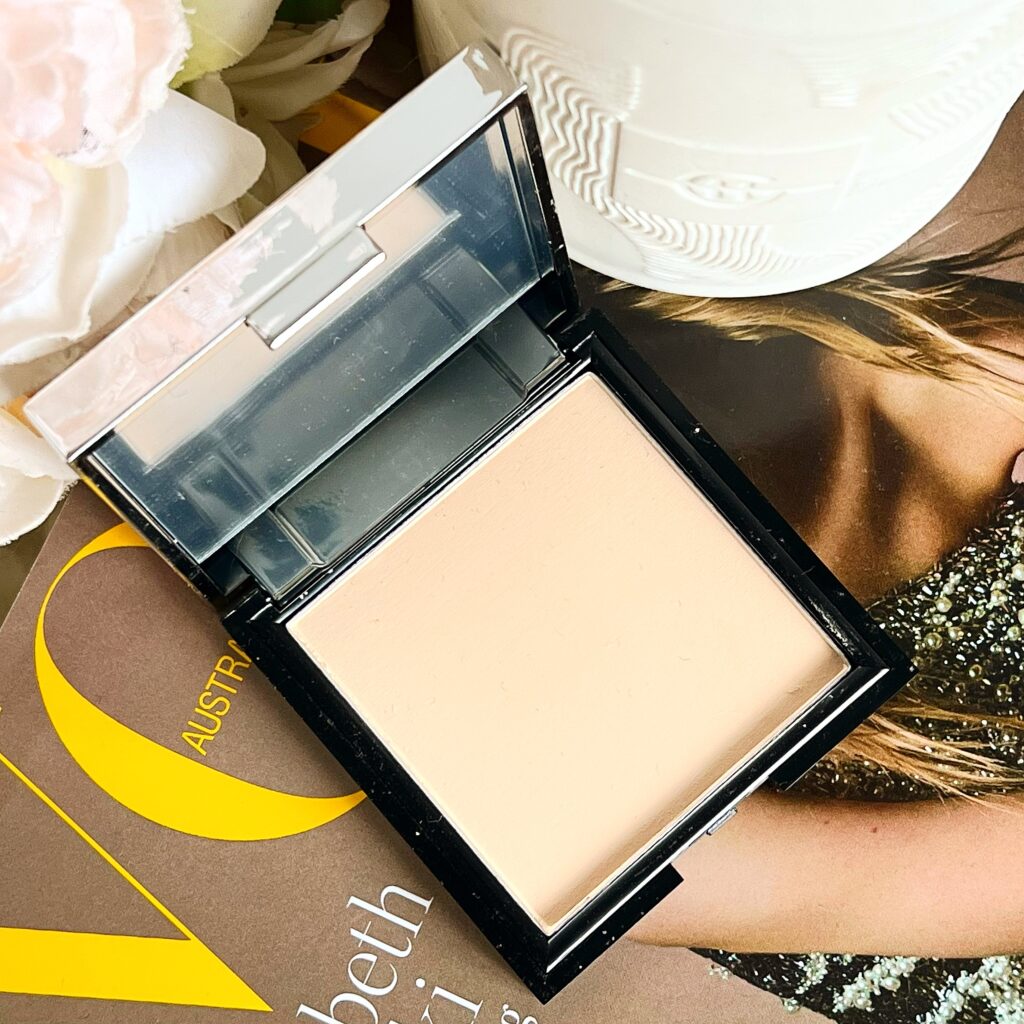 I almost didn't have a favourite powder this year. And then I remembered just how much I enjoyed the INNOXA EVERYDAY PROTECTION SPF 20 PRESSED POWDER *PR Sample*. This, used with a beauty sponge, blurs my under eyes so easily. And I also love it all over the face with a fluffy powder brush.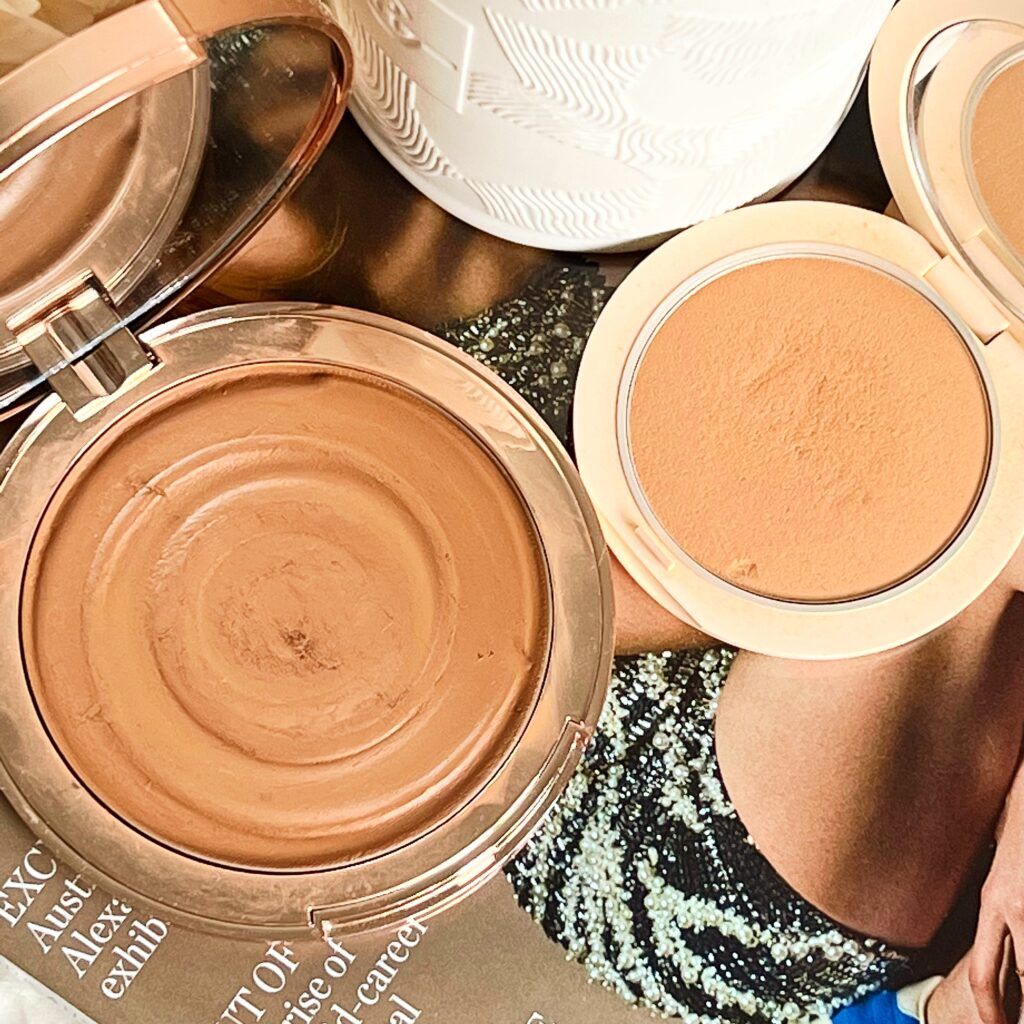 Getting into the bronzers now. And, to the absolute surprise of nobody, the CHARLOTTE TILBURY BEAUTIFUL SKIN CREAM BRONZER was by far one of the best cream bronzers I've ever used. It's so stiff in the pan, but it blends like a dream. Especially with a brush.
I did also have a powder bronzer favourite in 2022. I know! I used a bronzer that wasn't from Fenty. In any case, the DIOR FOREVER NATURAL POWDER BRONZER was a genuine surprise to me. It has the slightest hint of sheen that adds a natural warmth to the skin. A pricey one, but worth it.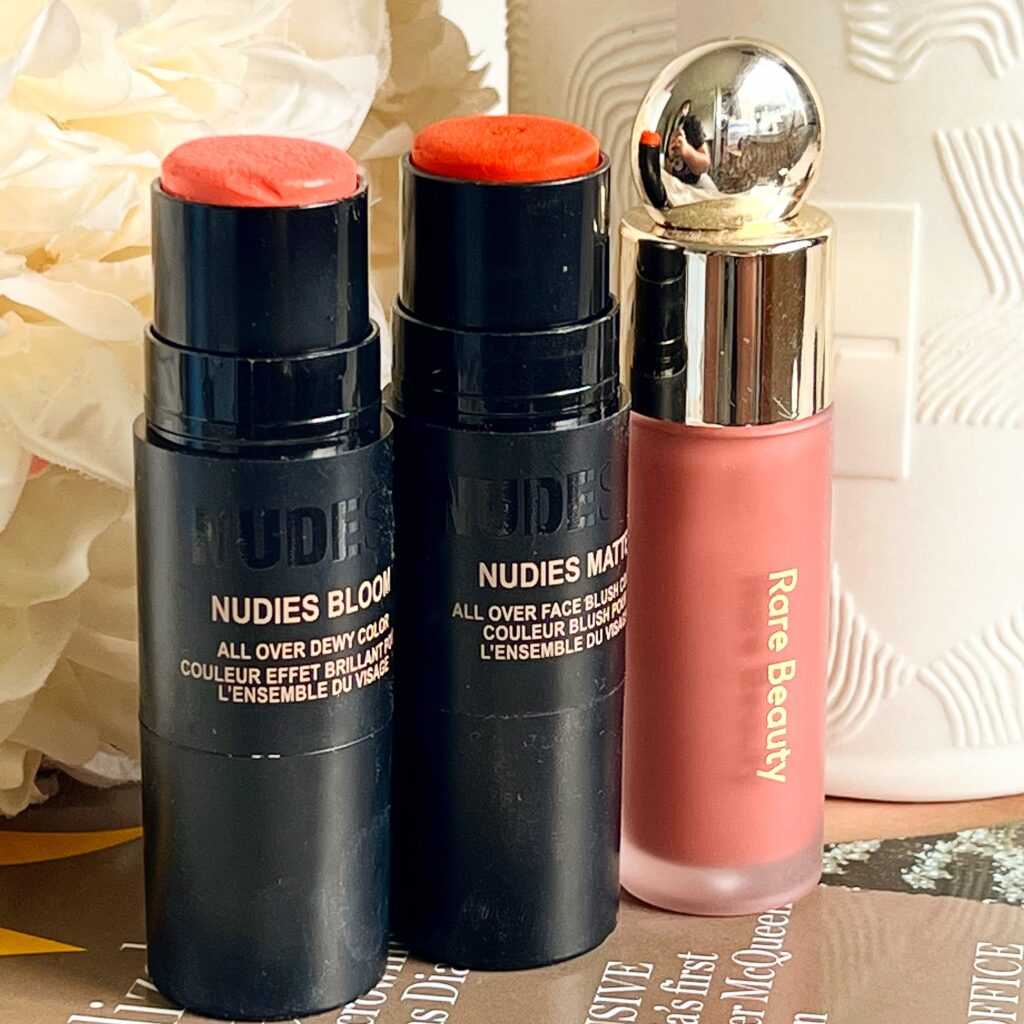 2022 was the year I fell cheek first into cream and liquid blushes. And two of my favourites came from Nudestix. The NUDESTIX NUDIES BLOOM ALL OVER DEWY GLOW in TIGER LILY QUEEN and the NUDESTIX NUDIES MATTE ALL OVER FACE BLUSH in PICANTE were the two I wore the most throughout the year. Picante especially during winter. I also ended up really enjoying the RARE BEAUTY SOFT PINCH LIQUID BLUSH in ENCOURAGE. Well, me and everyone else in 2022.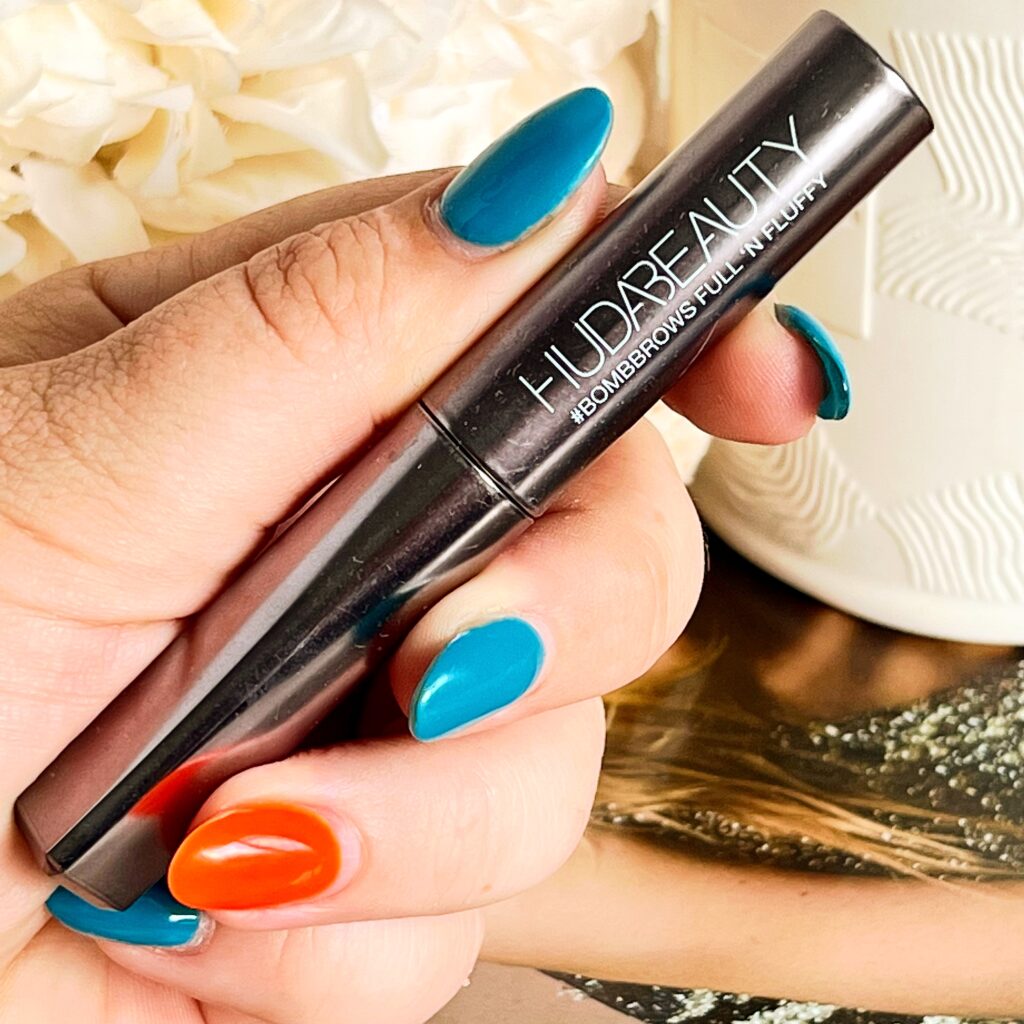 2022 was the year my brows died. They had a good run. And I'm not just saying that because my godsend of a waxer was on maternity leave for most of last year and I'm too chicken to allow anyone else to touch them. When I could be arsed to do anything with them, I was usually combing the HUDA BEAUTY #BOMBBROWS FULL 'N FLUFFY BROW EYEBROW FIBER GEL through them to add a little bit of fullness to the front. This stuff is actually great and I have no clue why it's on sale at Sephora right now (wink wink, nudge nudge)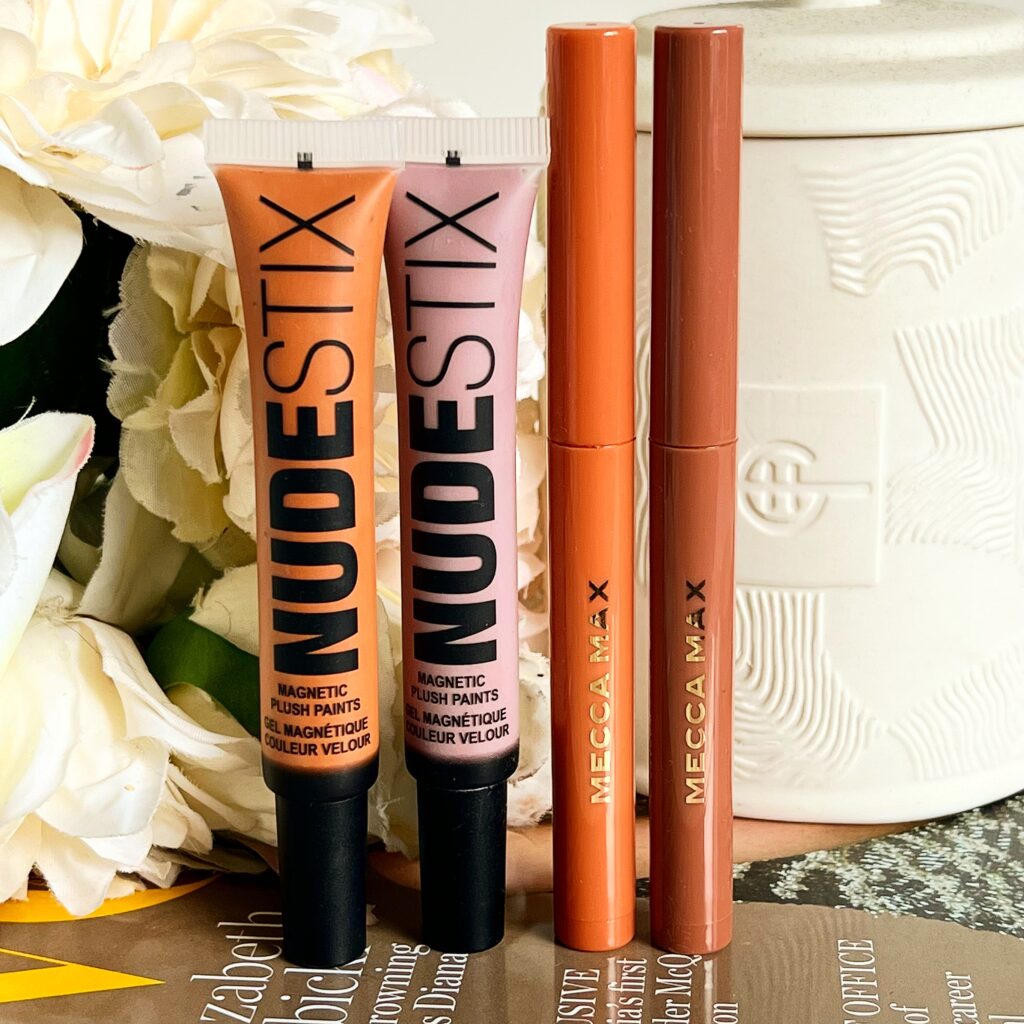 One and done eyeshadow looks were my go to's in 2022. And most of the time, I was using a cream shadow to achieve that look. For the times where I wanted a more matte finish, I loved the NUDESTIX MAGNETIC PLUSH PAINTS and the MECCA MAX MATTE ZOOM SHADOW STICKS. Both of these formula's shocked the hell out of me with how good they were. The Mecca Max one's especially. Both are ridiculously easy to blend out and they wore all day long.
On the other hand, if I wanted some sparkle, it had to be the CHARLOTTE TILBURY EYES TO MESMERISE. Honestly? I thought I had these on my 2021 list. But I'm fairly certain I wore them more in 2022. If there is one shade all of you should own, it's Amber Gold. Just the perfect bronze moment.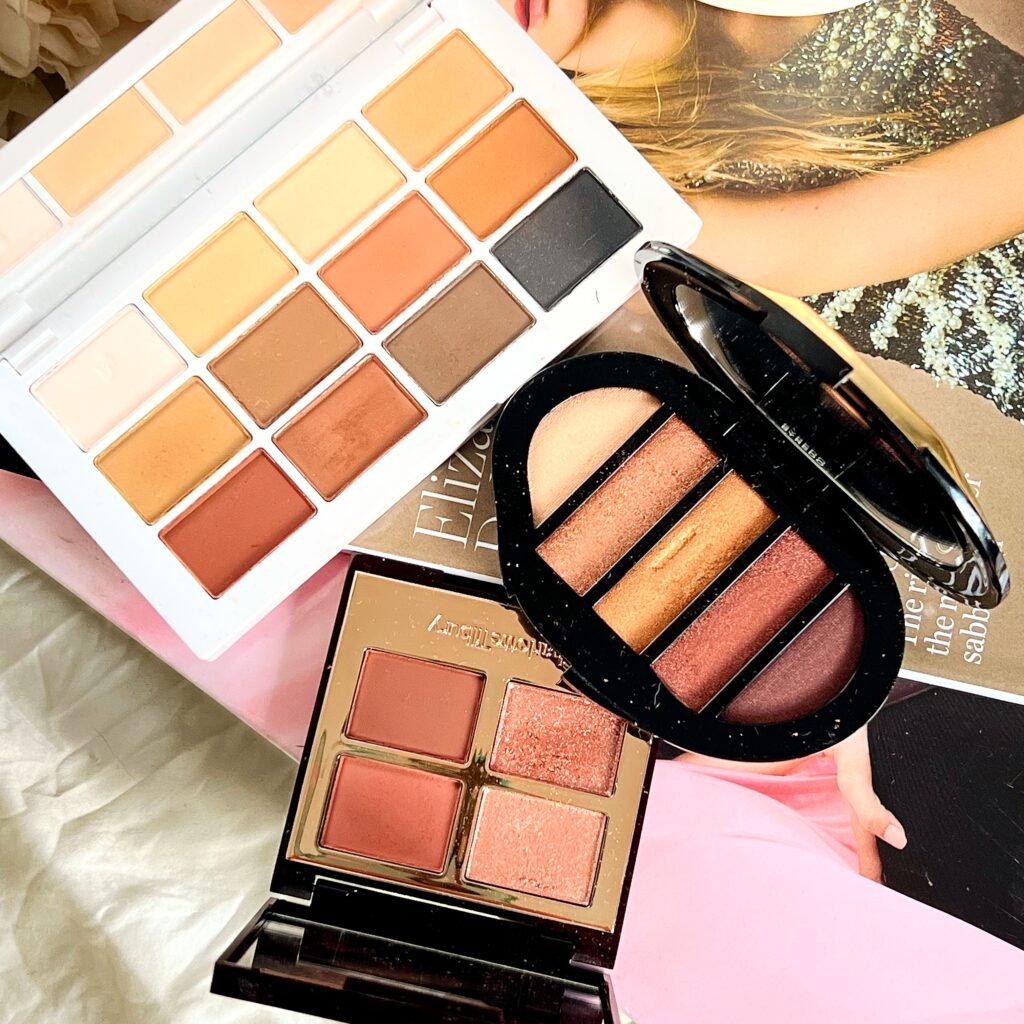 Having said that, I didn't neglect my palettes in 2022. And I had three that were major standouts. Firstly, the MAKEUP BY MARIO MASTER MATTES EYESHADOW PALETTE was my most used palette from 2022. If you want a great, basic, neutral palette, you really can't do better in my opinion. I also loved the CHARLOTTE TILBURY LUXURY PALETTE in PILLOW TALK DREAMS. This was the palette I used when I wanted to feel fancy. Finally, the BYREDO 5 COLOUR EYESHADOW PALETTE in DYSCO earns a very special shoutout. I spent the first few months of 2022 in something of a makeup funk. And this was the first palette I used when I broke out of that funk. Byredo's formula is super slept on. But the shimmers are so creamy!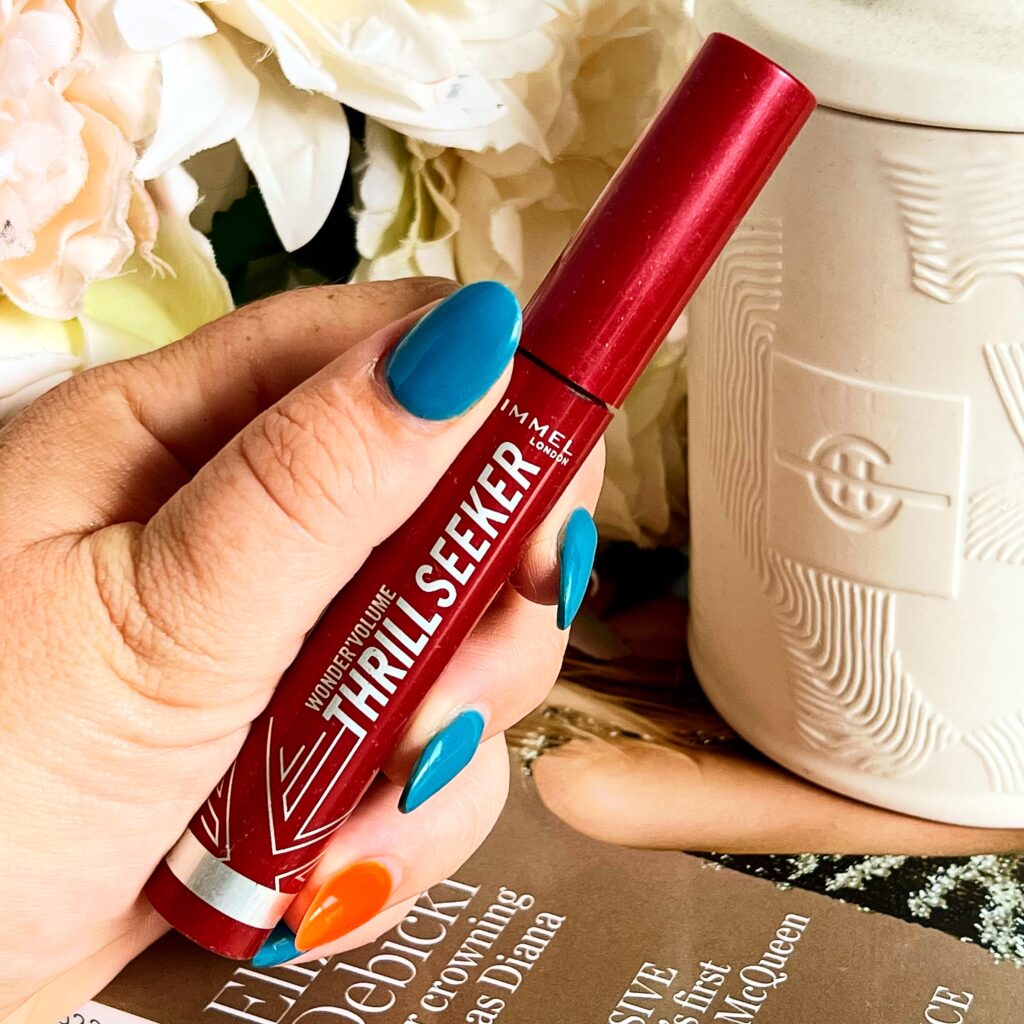 We very nearly ended 2022 without a favourite mascara from me. That's a scary thought! Luckily for us all, Rimmel swooped in and gave us the RIMMEL WONDER'VOLUME THRILLSEEKER MASCARA. Dear god, this mascara is so good! I've spent the last three months raving about it.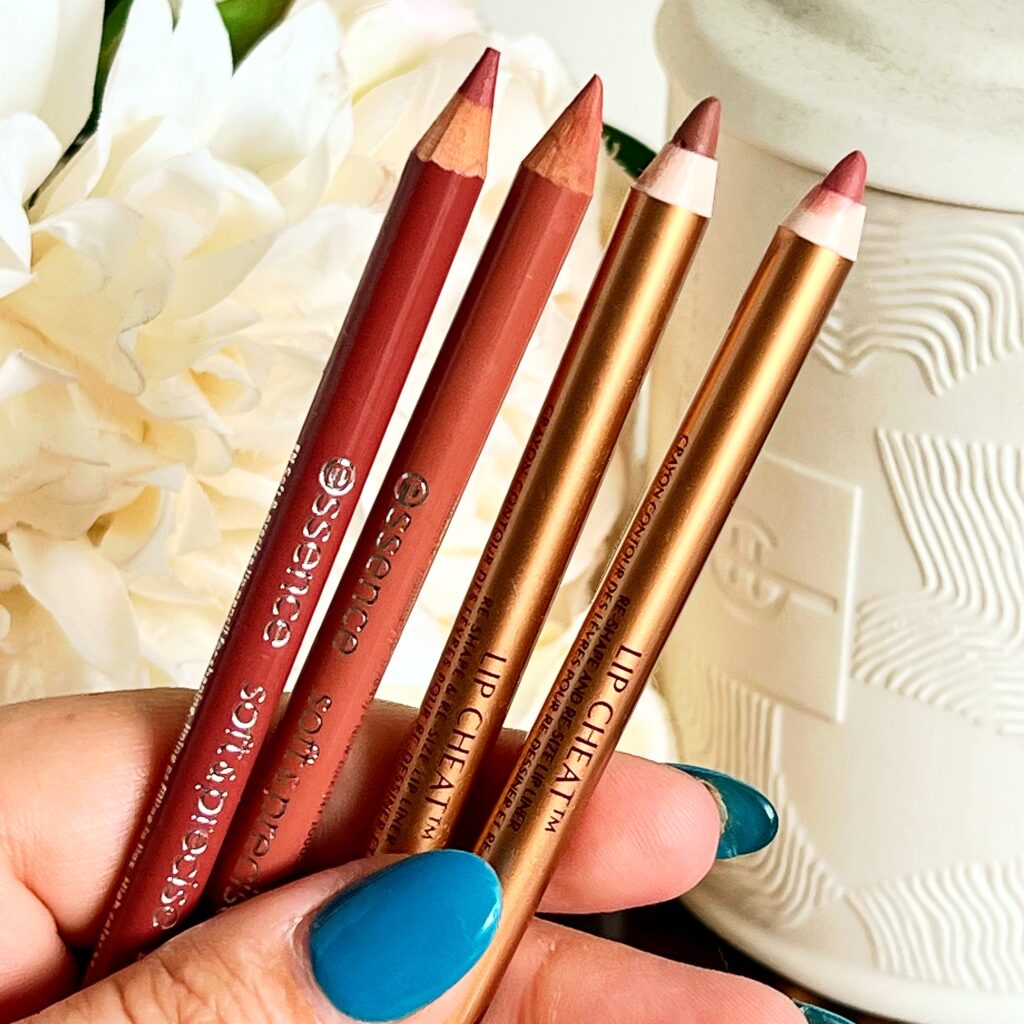 Finally, we are getting into lips. And 2022 was the year of the liner and glossy balm for me. I'm not sure why. But this was my preferred lip combo. My top liner was from Huda Beauty. But because I know I included that one last year, these were the others that I loved. The ESSENCE SOFT & PRECISE LIP LINERS *PR Sample* are some of my favourite liners from the drugstore. Very smooth and easy to apply. I have the shades My Way and My Advice.
On the more bougie end though, we have the CHARLOTTE TILBURY LIP CHEAT. Maybe not as creamy as the Huda Beauty liners. But once these are on, they don't budge! I have the shades Iconic Nude and Pillow Talk.
And now, the balms in question. I have three favourites for 2022. And none of these are shocks to anyone. Firstly, the DIOR LIP GLOW ADDICT BALM in MISS 1947 and MAHOGANY. Mahogany was my most worn lip product, period. But Miss 1947 swooped in last minute as a sheer, natural option. Next up, the HOURGLASS PHANTOM VOLUMIZING GLOSSY BALM in SLIP and TRANCE. These make your lips look so juicy and full. I'm obsessed! Finally (and I do mean finally), we have the GUCCI ROUGE DE BEAUTE BRILLIANT in THEY MET IN ARGENTINA and EMMY PETAL. During the spring time, I was obsessed with these.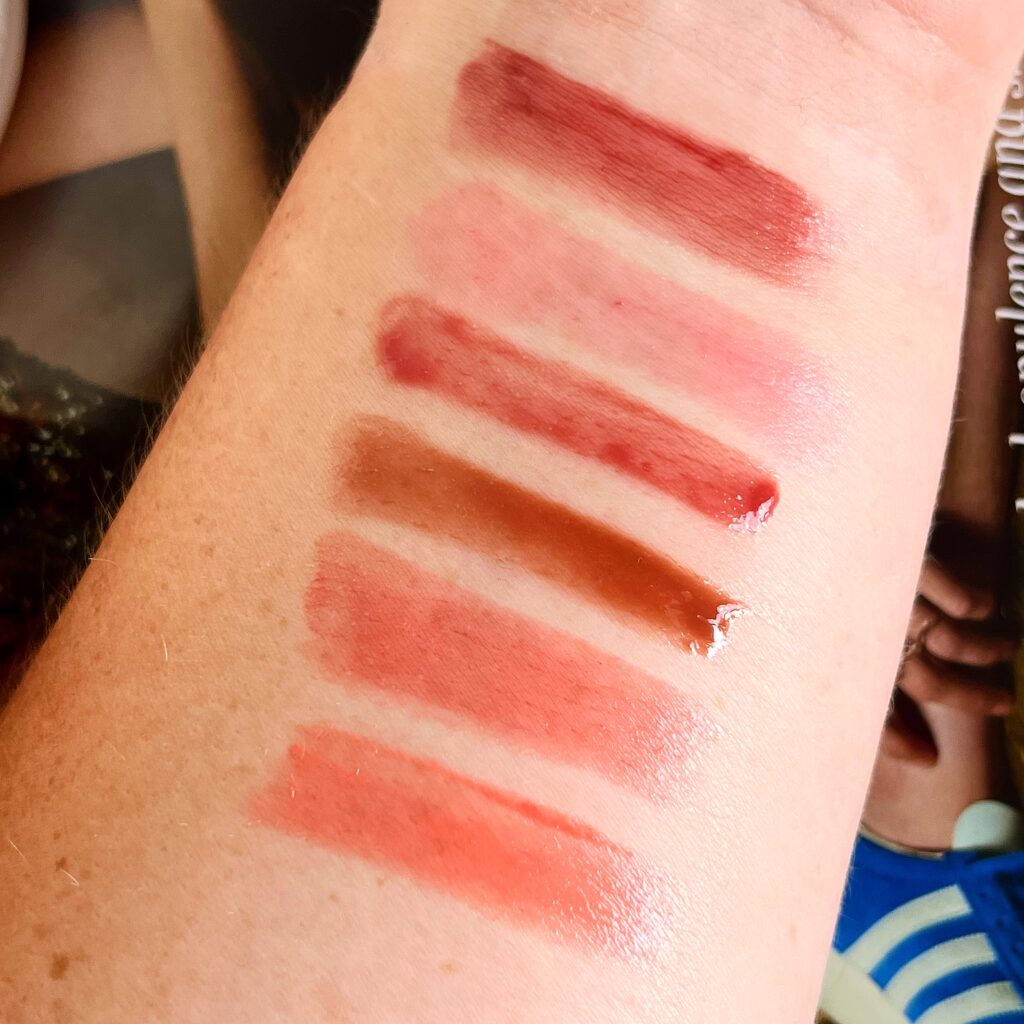 And that is a wrap on part one of my Best in Beauty Awards! No honourable mentions this year. If it was a favourite, it was in this post. Stay tuned for Friday were we'll be talking all things skin, hair, and body care! I can't wait.
Cheers and love
Emily xo