And we are back with the third and final part of my Best In Beauty series for 2022. As promised, part three is going to be all about my favourite skincare, haircare, and bodycare products from 2022. Seeing as we are now well into January, I won't waste any time with this one. Let's get into my picks!
*Em's Note* All products sent in PR are marked with an asterix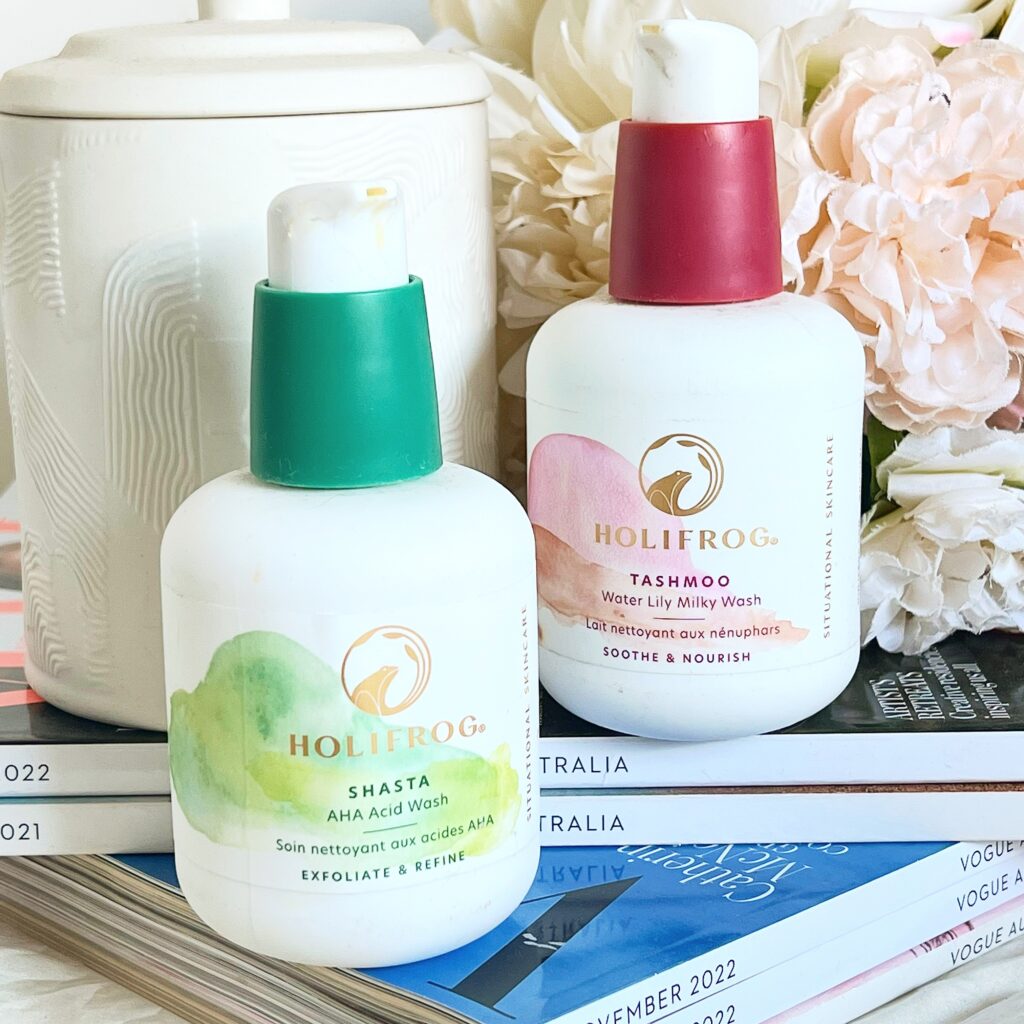 Starting with cleansers, my favourite micellar water (Bioderma) and cleansing balm (Gunk Off) are still the same. But I did discover two nighttime cleansers that I utterly adored. And both come from Holifrog! The HOLIFROG TASHMOO WATER LILY MILKY WASH is so luscious and gentle on the skin. Perfect for daily use. And on those occasions where my skin is feeling a little gunked up, I loved the HOLIFROG SHASTA AHA ACID WASH. This is an amazing cleanser, especially for right now when it's super sweaty and humid. And it leaves my skin feeling cleansed without feeling stripped.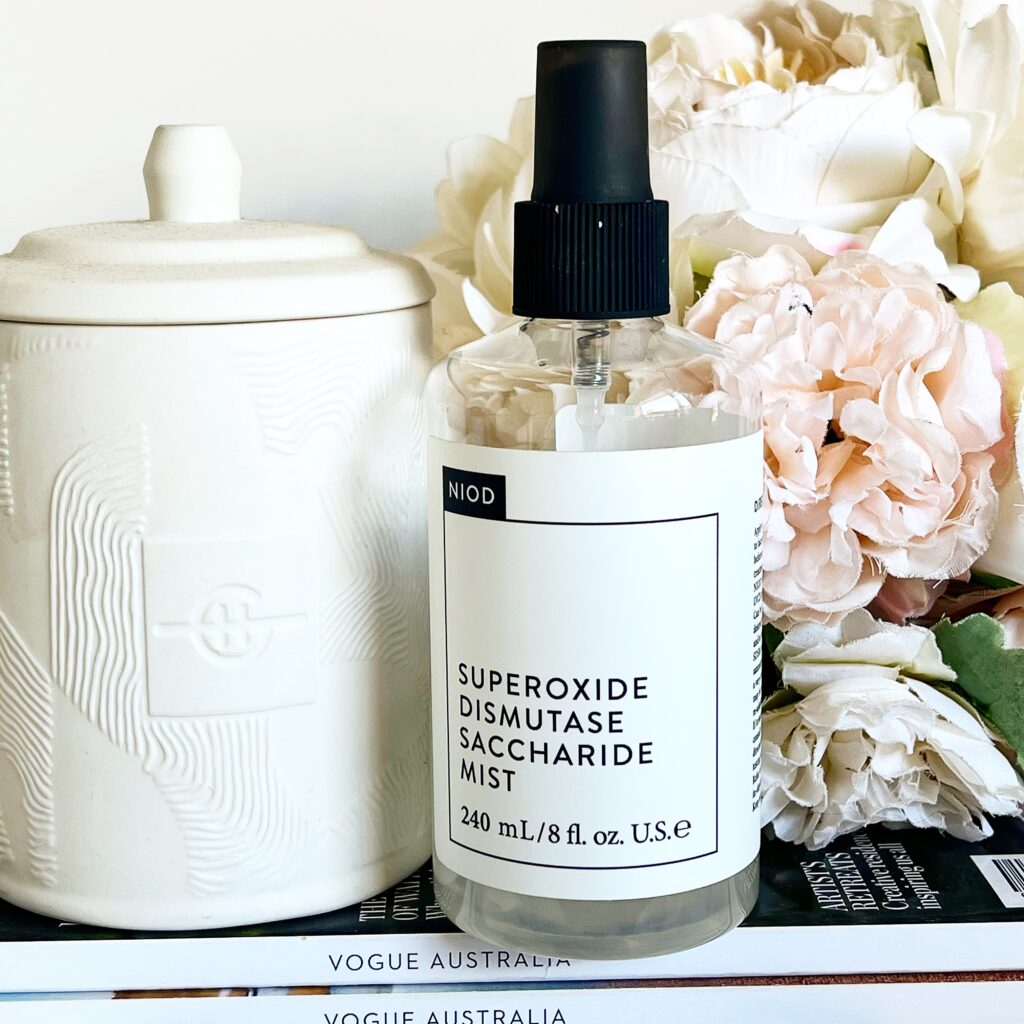 For toners and mists, there was only one. The NIOD SUPEROXIDE DISMUTASE SACCHARIDE MIST* is probably my product of the year. Not only was this mist so refreshing, I did begin to notice a change in my skin. My redness had reduced and my skin felt calmer than it ever had before. I am currently using a different product as my toner. And, oh boy, do I notice when I don't use this. It's pricey, but worth every penny.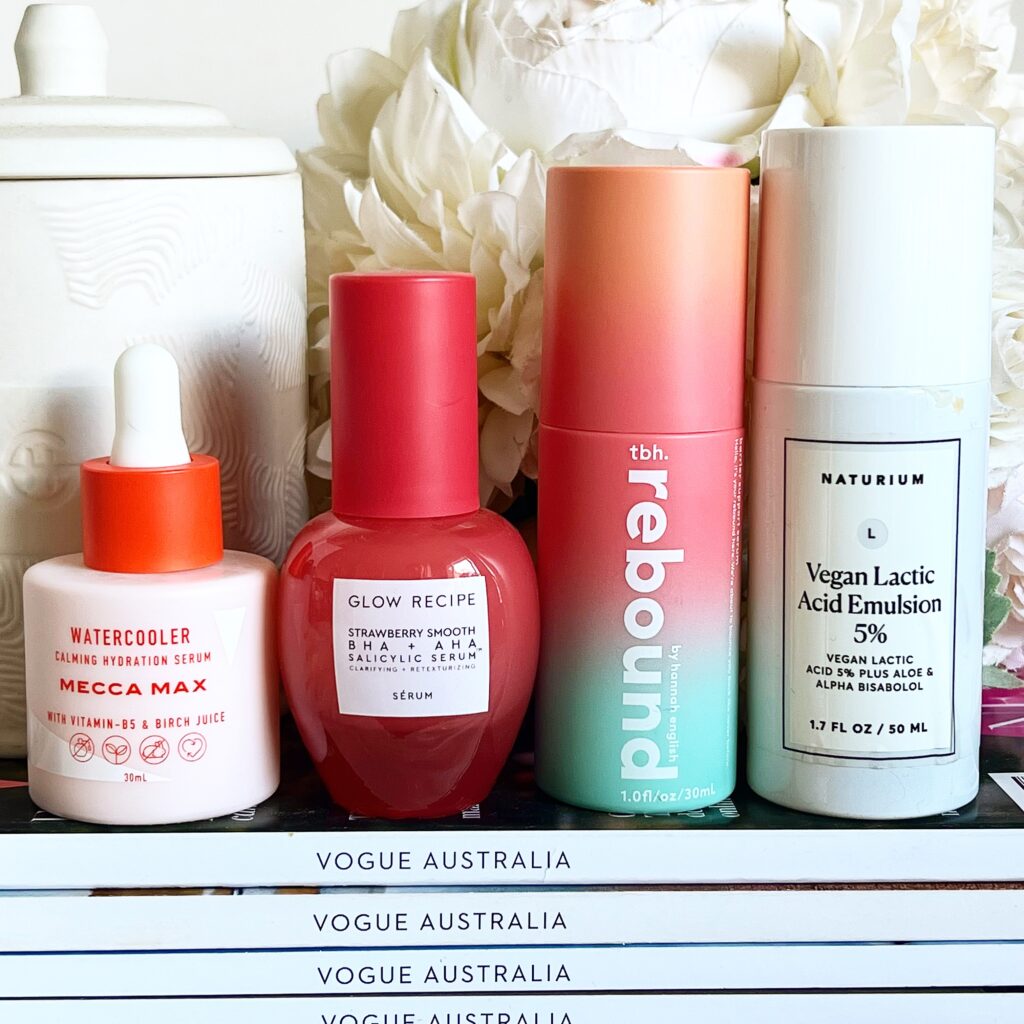 A few serums now. Both the spicy and non spicy variety. I really enjoyed the MECCA MAX WATERCOOLER CALMING HYDRATION SERUM as my Hyaluronic Acid serum. Very light and hydrating. The GLOW RECIPE STRAWBERRY SMOOTH BHA + AHA SALICYLIC SERUM was a game changer for my whiteheads. Absolutely helped with the overall texture of my skin. The TBH SKIN REBOUND SERUM is so good, I got my husband hooked on it. It pairs with all of my other serums. But is brilliant on it's own for repairing the skin barrier. And finally, the NATURIUM VEGAN LACTIC ACID EMULSION 5%* is the first Lactic Acid that didn't immediately fuck my barrier up. And for that alone, it scores a mention.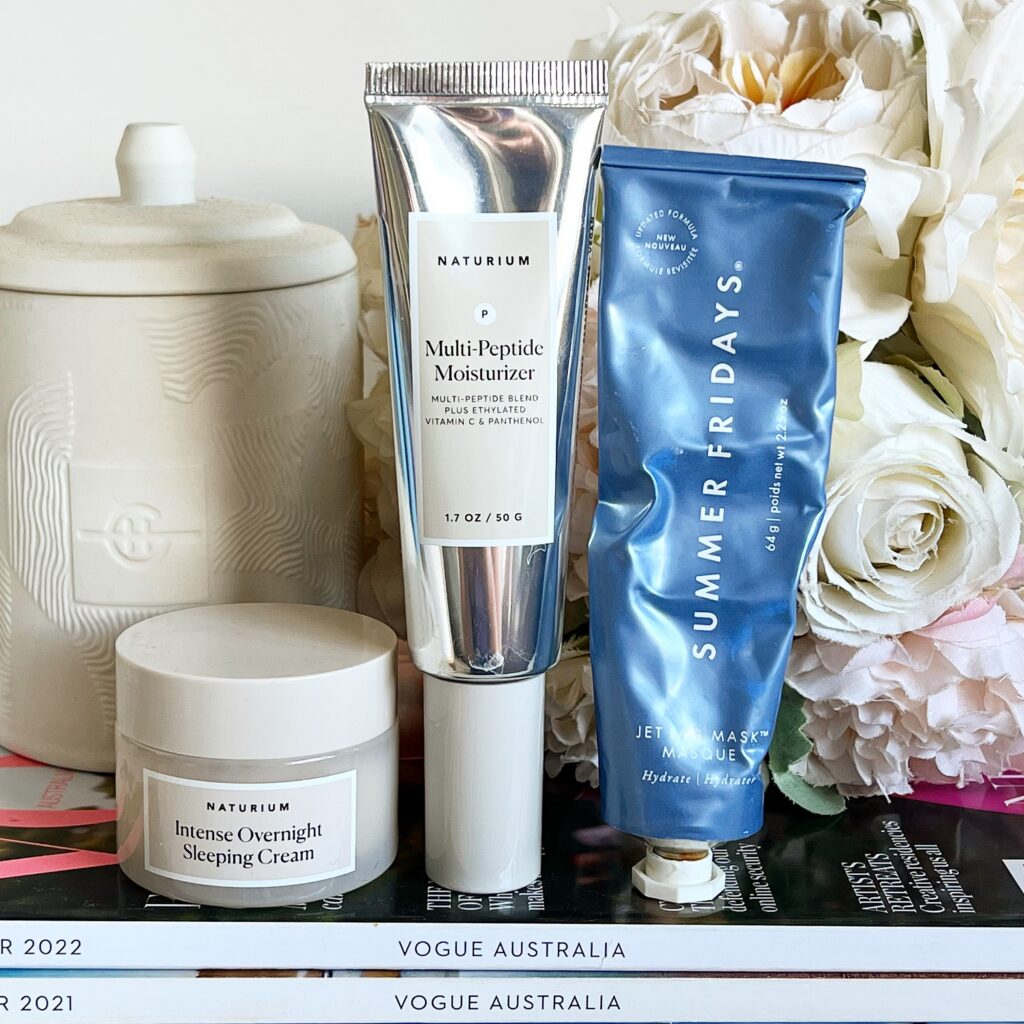 The biggest surprise of 2022 was the dearth of good moisturisers. I only had three that I can genuinely say I liked. And two of them are technically sleeping masks. The NATURIUM INTENSE OVERNIGHT SLEEPING CREAM* was a favourite during winter or those nights where I feared I overdid it with the actives. The NATURIUM MULTI PEPTIDE MOISTURISER is the best moisturiser I tried, period. The first one I got was sent in PR. But I've since rebought it twice. It's such a great morning moisturiser. Light in texture, but extremely nourishing. I also finally got around to trying the SUMMER FRIDAYS JET LAG MASQUE. And yea, it's amazing. I especially love this on retinol night.
Now, before I continue, I should address the elephant in the room. I did not have a favourite sunscreen this year. Any of the new sunscreens I got in 2022, I either a) got sent in PR and can't talk about them (thanks, TGA). Or b) didn't like. Otherwise, I used sunscreens that I've used and rated in previous years.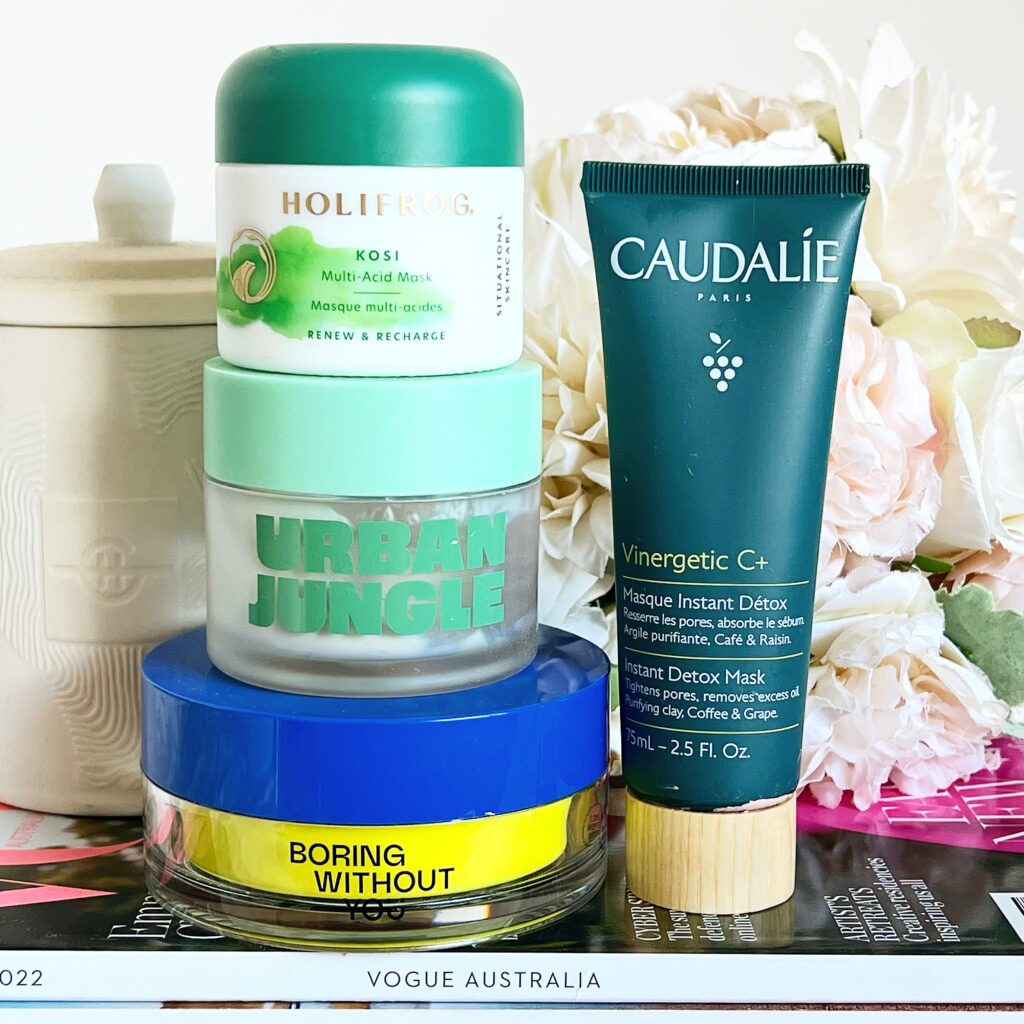 As someone who is known to get set in her ways when it comes to masks, I made it my mission to try as many new masks as possible. And I discovered a few amazing ones. For the night's where I truly cannot be bothered, the CAUDALIE INSTANT DETOX MASK is perfect for a quick 5 minute treatment. And it pulls out so much in that time! When I have a little extra time to marinate, however, there were three masks that I adored! The HOLIFROG KOSI MULTI ACID MASK was my Sunday night staple. I loved how tingly this made my skin. And I was also so radiant when I rinsed it off. The URBAN JUNGLE HEMP DAY CLAY MASK* was amazing for throughout the week. And not only did it not have a super harsh drydown, it smells like lime cordial. Finally, and this one has just squeaked onto the list, the BORING WITHOUT YOU FOR FACE SAKE MASK is unlike anything I have ever tried before. If you haven't tried this, you have to! As soon as it's back in stock, that is.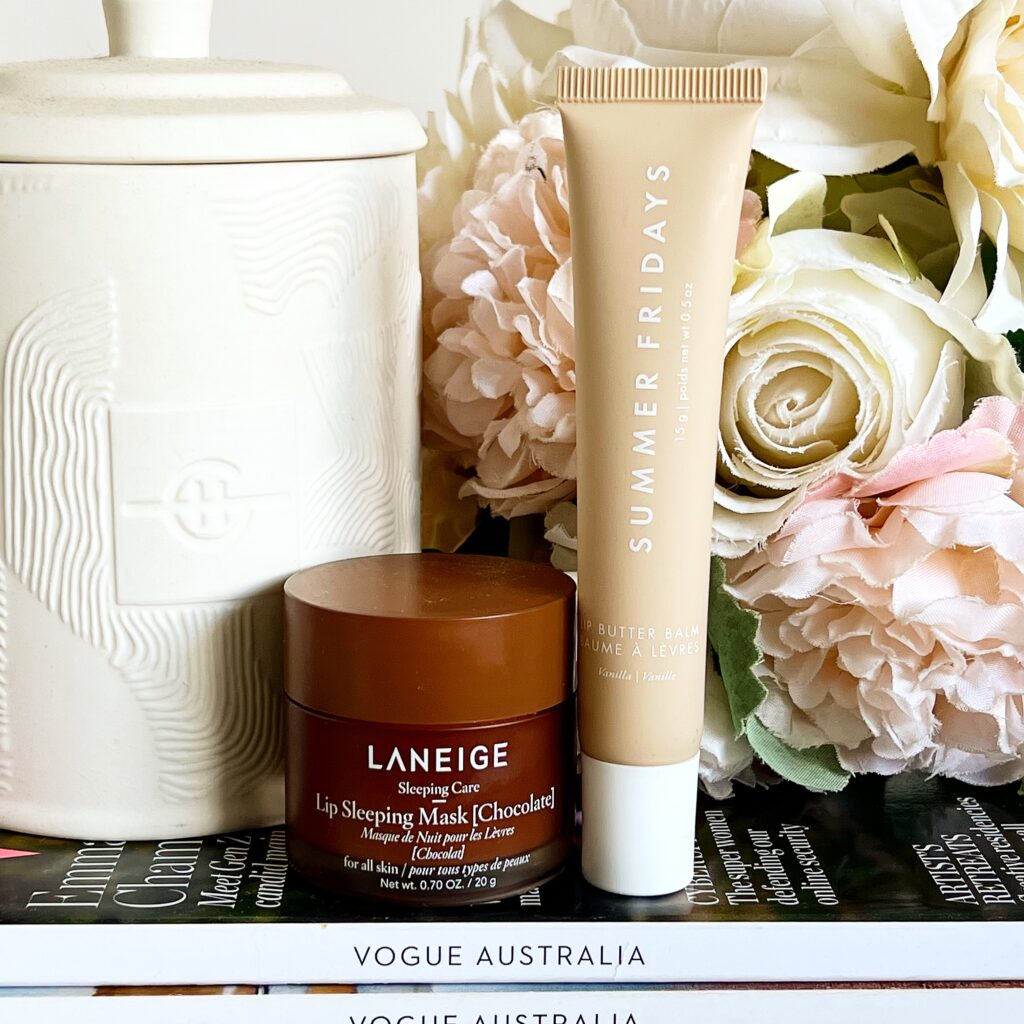 I almost didn't have any lip product favourites for 2022. Then I remembered that I bought the LANEIGE LIP SLEEPING MASK in CHOCOLATE back in April. This is the silent workhorse of my routine. I use it almost every night and it's so ridiculously nourishing. I have also become addicted to the SUMMER FRIDAY'S LIP BUTTER BALM in VANILLA. Again, this is a super late pick. But you will have to pry this from my cold, dead hands.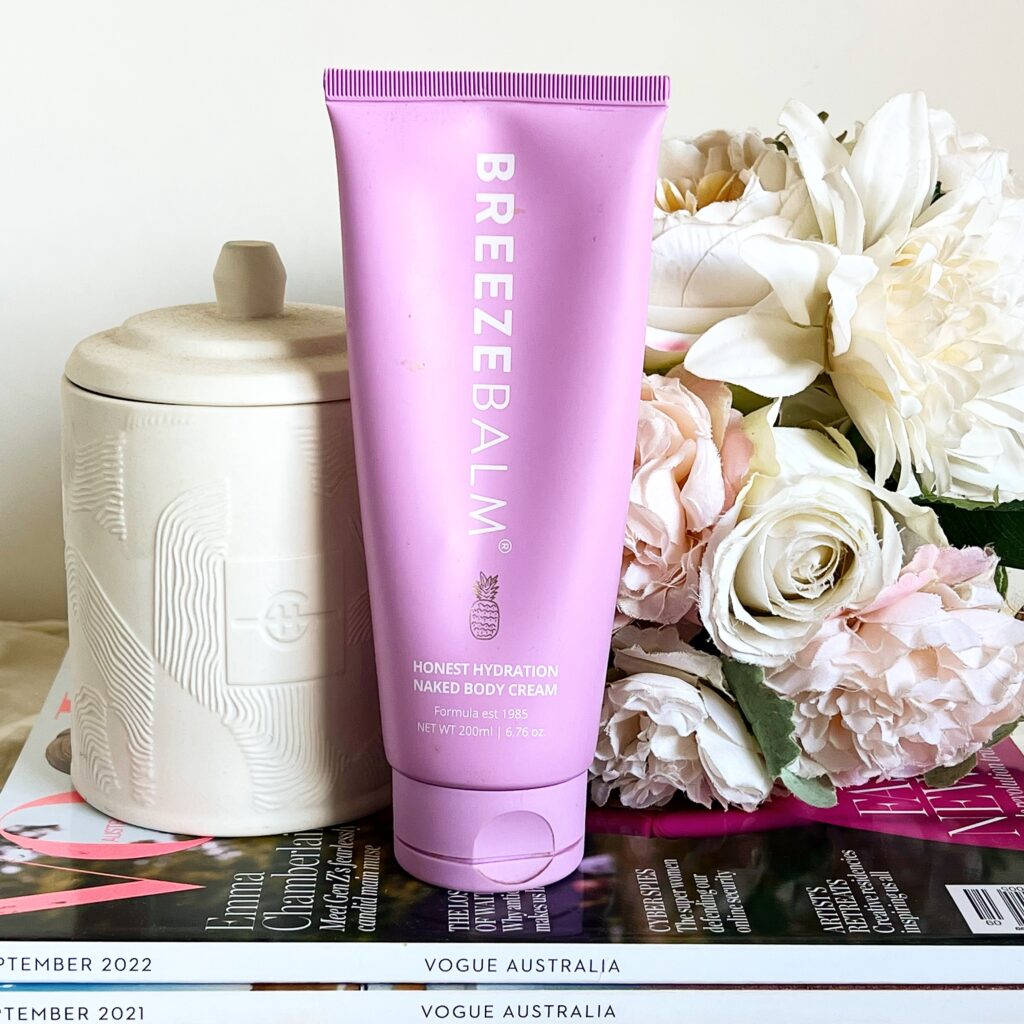 There was only one body cream that I was obsessed with in 2022. And that was the BREEZE BALM HONEST HYDRATION NAKED BODY CREAM*. This stuff is wicked luscious, ridiculously hydrating, and smells like pineapple lollies to boot! I have been using this one sparingly because it has a tendency to sell out quickly. But it's well worth it!
And finally, we have Olaplex. Yes, 2022 was the year I finally tried the cult favourite haircare range. And let me tell you, it's worth every cent. I have used the OLAPLEX NO. 4 BOND MAINTENANCE SHAMPOO and the OLAPLEX NO. 5 BOND MAINTENANCE CONDITIONER for most of the year. And it's made such a remarkable difference to my hair. I've had less breakage and it feels so soft and weightless. I also love the OLAPLEX NO. 3 HAIR PERFECTOR, but I'm currently out. Probably should repurchase soon.
And that is a wrap on part 3, and on my 2022 favourites! If you made it this far, I want to thank you so very much. This was a longer series that usual. But there were so many amazing products to talk about! And now, we can close the book on 2022, and head straight on to 2023. I can't wait to see what comes out this year!
Cheers and love
Emily xo