In the world of beauty, makeup brands venturing into skincare is nothing new. Luxury brands have been doing that for years What is less common, however, is the skincare brand venturing into makeup products. But since the pandemic, and especially in the last year, we are starting to see well known skincare brands taking their knowledge and applying that to colour products. One of the more exciting expansions of 2022 was from Summer Fridays. Who launched their very first makeup product back in August. That being the Sheer Skin Tint.
As soon as I saw this, I knew I had to try it. Summer Fridays makes amazing skincare and I knew they would nail this too! I finally got my mitts on it back in November. And I've spent the last few weeks really putting it through it's paces. So, if you want to know my thoughts, just keep reading!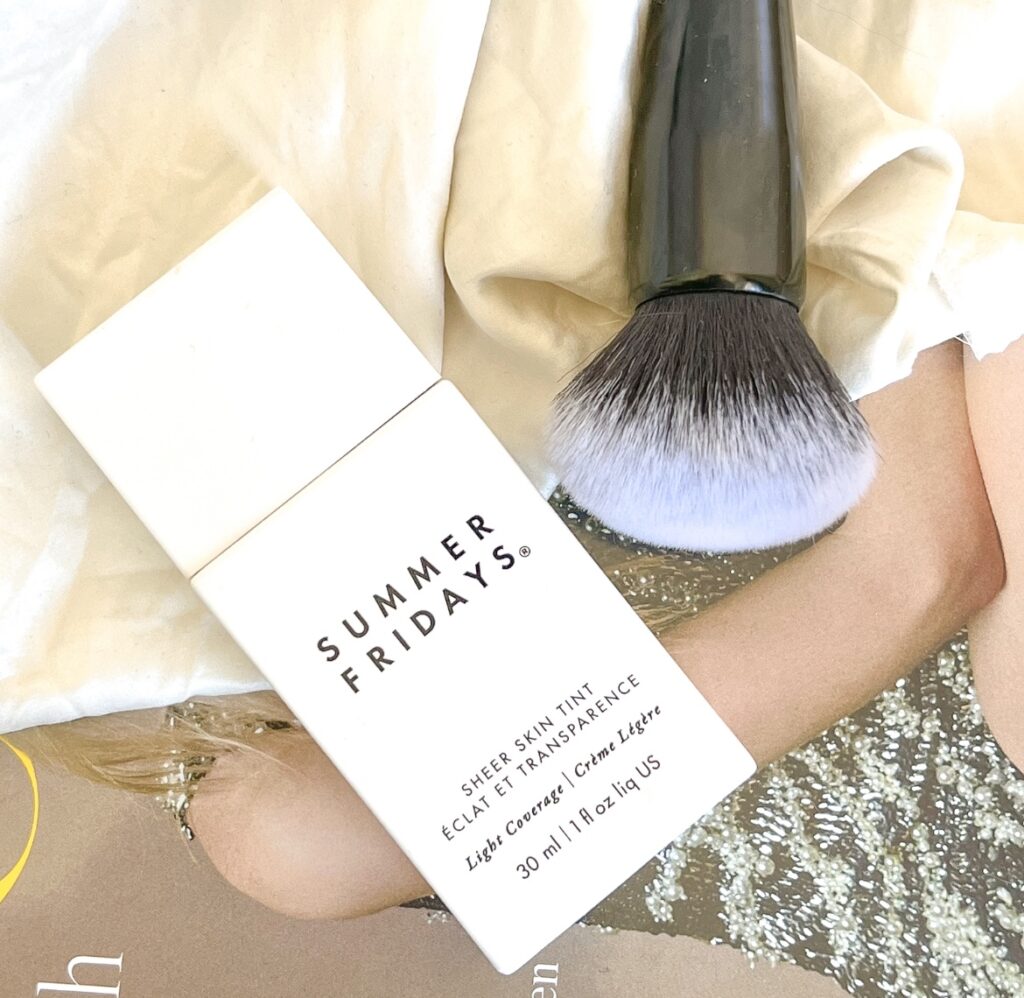 SUMMER FRIDAYS SHEER SKIN TINT – $63.00 – mecca.com.au (10 shades available)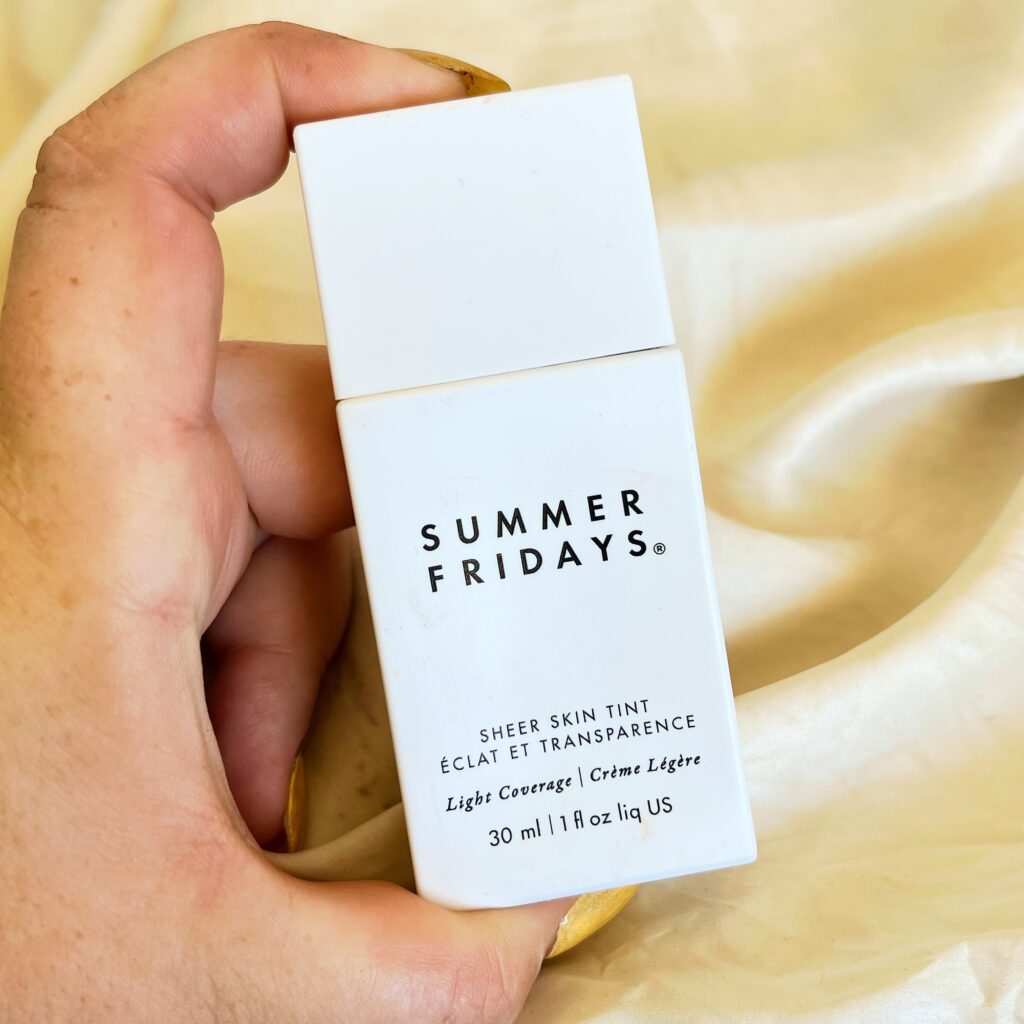 Starting with the packaging, the Sheer Skin Tint is housed in a sleek, white, rectangular bottle. There is black detailing. But otherwise, it's pretty much in line with Summer Fridays aesthetic. The bottle is solid, but still lightweight. And the cap is a twist on that feels tight and secure. It would be a good one to take on the go without worrying that it would smash/leak open. The Sheer Skin Tint is cruelty free, vegan, and contains 30ml of product.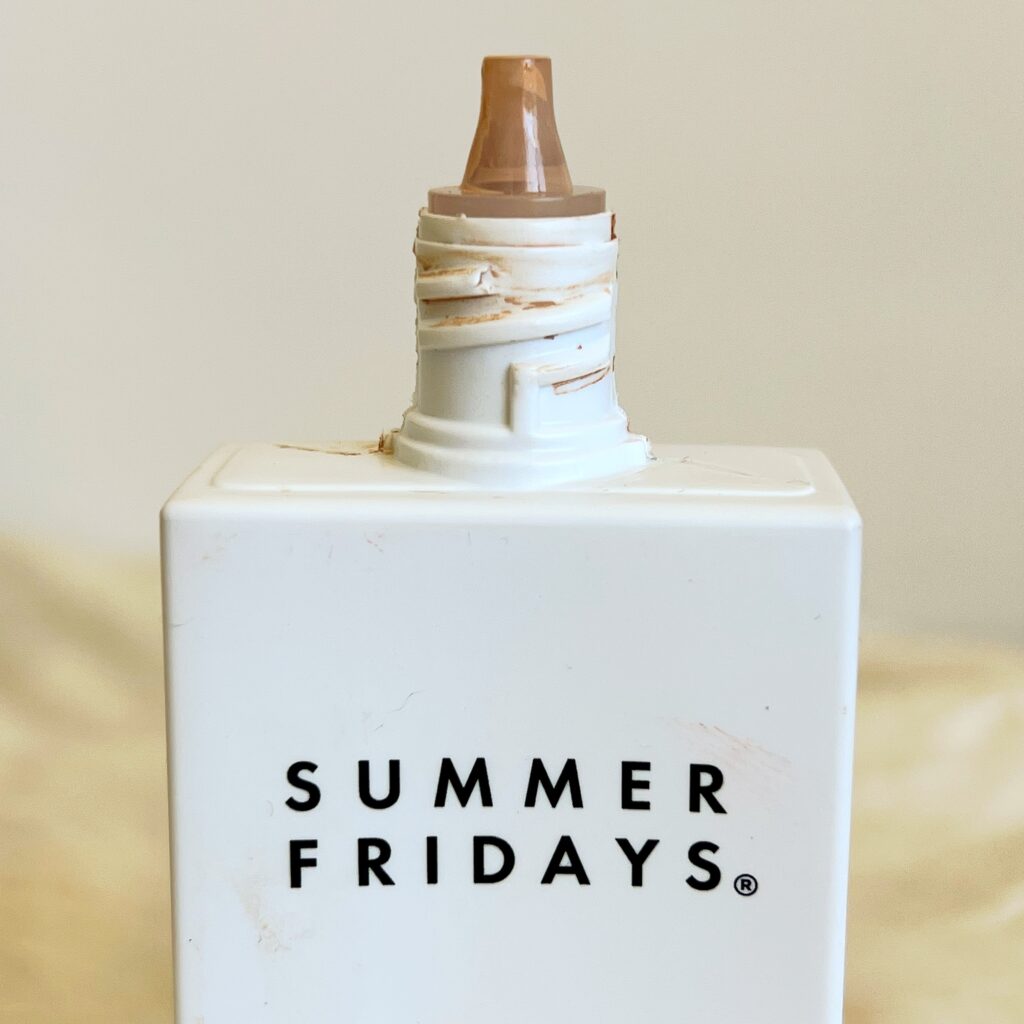 The skin tint is dispensed via a spout style dropper. Normally, I'm on the fence about dispensers like but. But in the case of this product, I don't mind it. I'm able to quite easily drip out the amount of product I think I need. And if I need more, I'll add an extra drip.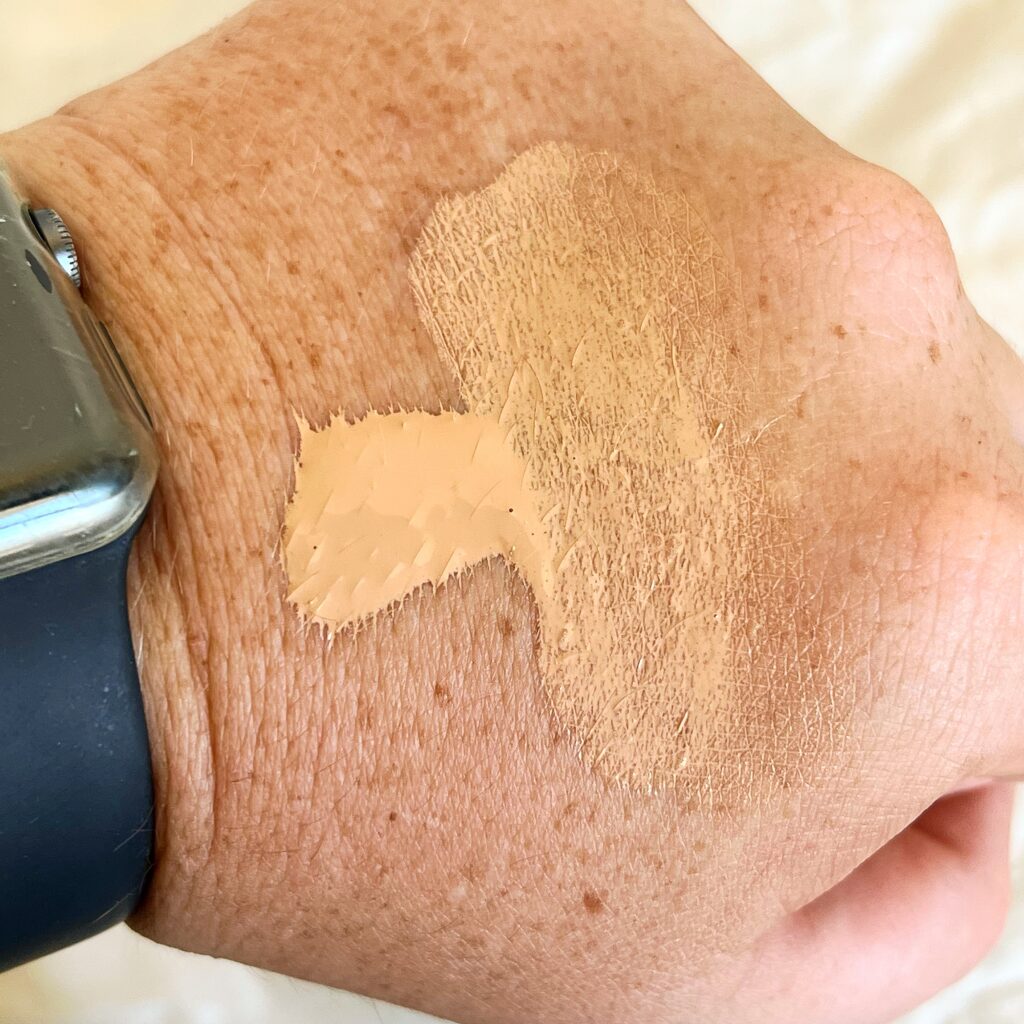 There are 10 shades of the Sheer Skin Tint. And I know that sounds limited (for some examples, the Rose Inc Skin Tint has 14, the Fenty Skin Tint has 25). But when I was snooping through the shades, I was surprised by how many leaned towards the medium/deep side. With more than half of the shades being medium and deeper. I would still love to see an expansion in the future though. Maybe one more shade either end of the scale. Because I've seen online that the lightest shade could be lighter and he deepest shade could be deeper.
For me, because I always share, I wear shade 02. Described as being Light with Cool Undertones. In something of a rarity, however, I would say that if you're a true cool toned person, I would definitely go either the next shade down or get a sample. Because on me, there isn't a lot of pink to the shade and it definitely pulls more neutral. It works for me pretty perfectly. But certainly something to keep in mind.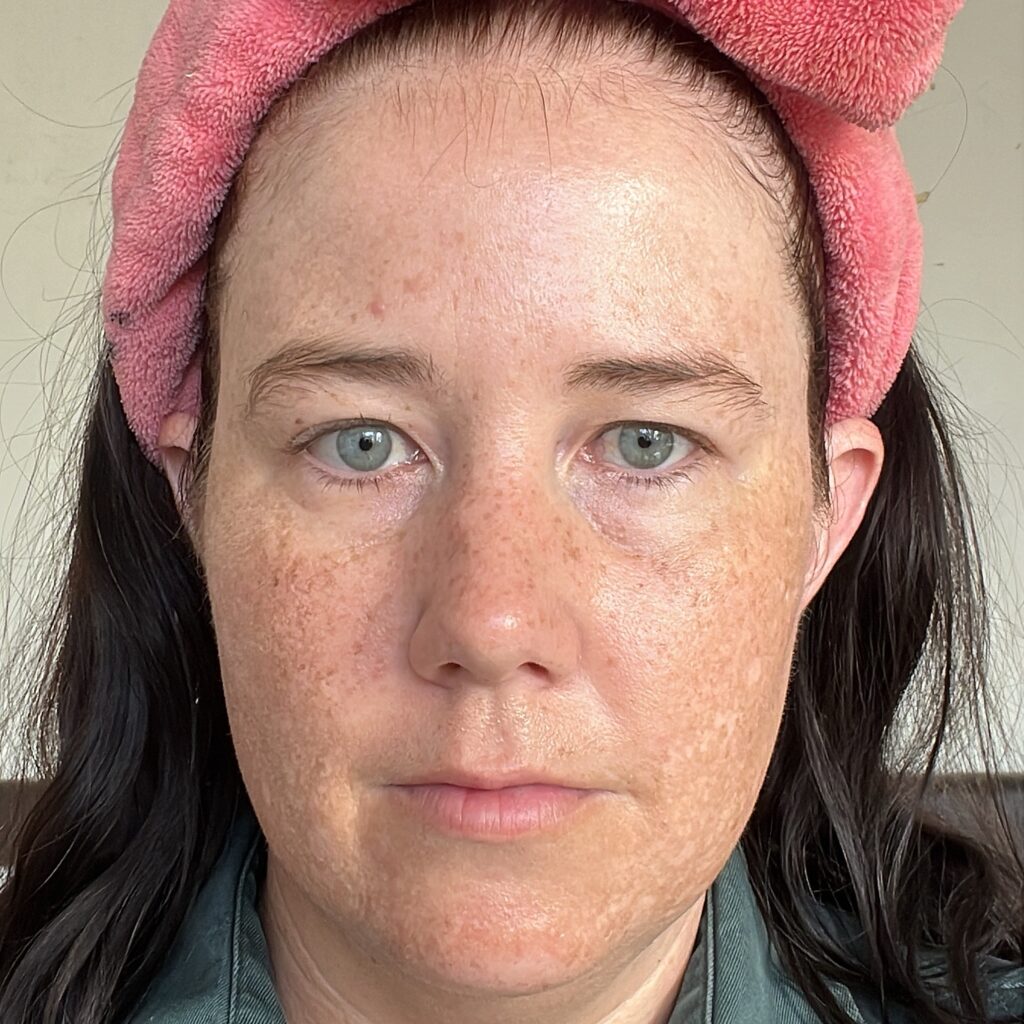 When I was initially asking around on how to apply this skin tint, a lot of my friends say that they use their hands. And I was doing that for a while. But it just wasn't clicking for me and it sat kind of weird on my face. I used a brush next. But the formula is so thin, that my skin became streak city. I actually had the best coverage with a sponge! This formula is on the oilier side in comparison to a lot of the skin tint's I've tried. And blending with a sponge got me the best overall finish, without absorbing too of the product.
The Sheer Skin Tint is described as being a sheer buildable coverage, with a natural, skin like finish. And yeah, she's sheer! It's easily the lightest coverage product that I've ever tried for the blog. It's not covering my freckles or acne scarring. It's just evening out my skin tone overall. And for that, I kinda love it. An amount the size of a 5c piece would be more than enough for my face and neck. And on those occasions where I want extra coverage, I would use a concealer like the Nars Soft Matte Concealer prior to applying this. The finish is very natural and skin like. And super comfortable too! I would often forget I was even wearing makeup.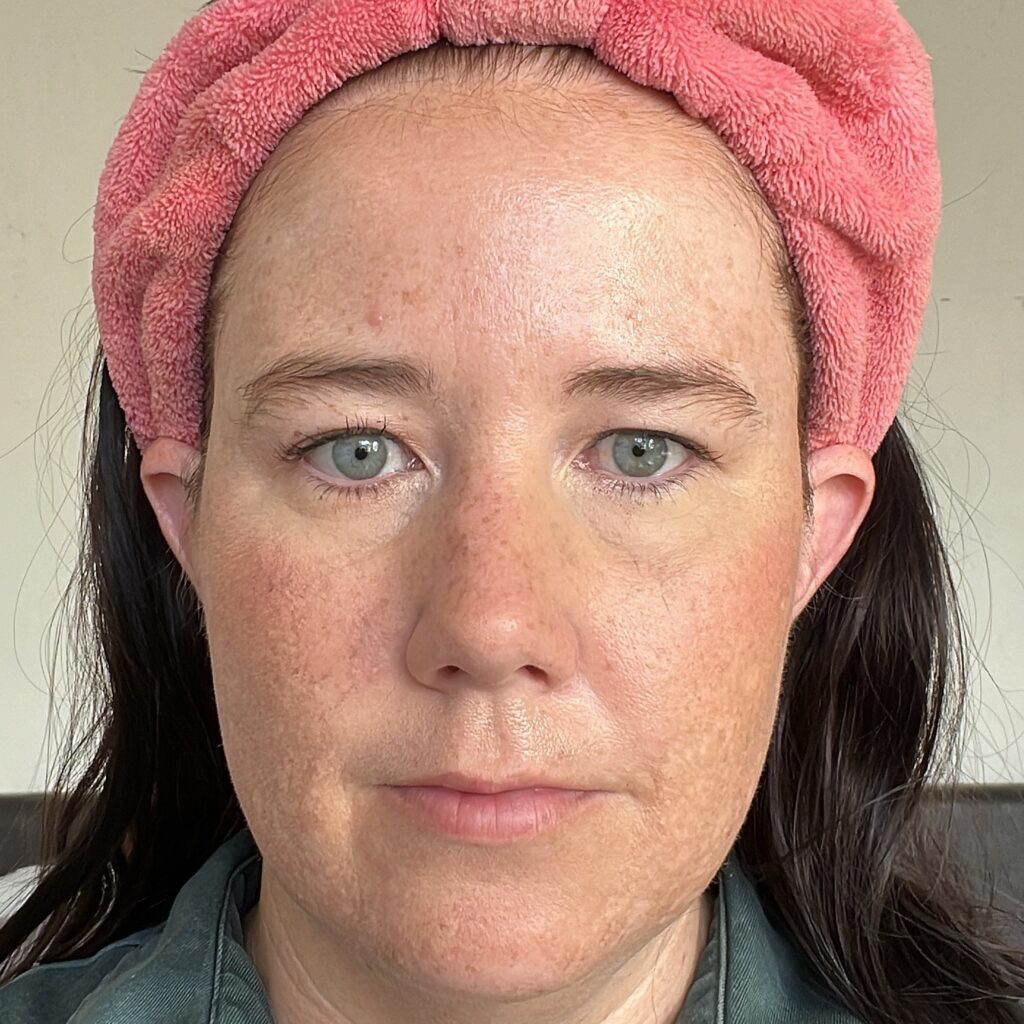 Wear test time now. And for something that isn't being touted as a long wear product, this holds up extremely well! I was wearing this on both rainy days and days with 50% humidity. So the fact that there was any product still on my face is commendable. I didn't have any issues with it cracking or sinking into my lines. The only thing I will say is that I did need to hit it with a pressed powder throughout the day. But other than that, it's all good!
So, yeah! Kinda saw this one coming. But the Summer Fridays Sheer Skin Tint gets a thumbs up from me. Especially if you like a no-makeup makeup look. This is just so easy to slap on and go! Have you tried the Summer Fridays Sheer Skin Tint? Let me know in the comments below!
Cheers and love
Emily xo