Back in February of 2022, after four years of trying, I got my mitts on my first ever Beautylish Lucky Bag. And I was so excited about it, I did a post all about the six products that I received and my experience in getting a Lucky Bag in general (you can find all that info here). Now, seeing as a year has almost passed and my 2023 Lucky Bag is on it's way to me, I figured it would be fun to take a trip down memory lane and revisit the contents of my Lucky Bag. What product's worked, what didn't, that kind of thing. And ultimately, was the whole thing worth it? Let's get into it!
The first thing I spoke about was the GOOD MOLECULES GENTLE RETINOL CREAM. Which I remember being pretty excited for considering the other Good Molecules products I'd seen other people get. Now, admittedly, this one did sit around in my cupboard for a hot minute as I had other retinol's I wanted to finish first. But I've been using it pretty consistently since October and I really like it! It's only 0.1% Retinol, so it's less potent than what I was using. But it would be great for beginners. I use this 2-3 times a week. I don't experience peeling or stinging with this. Yeah, this one is a goodie.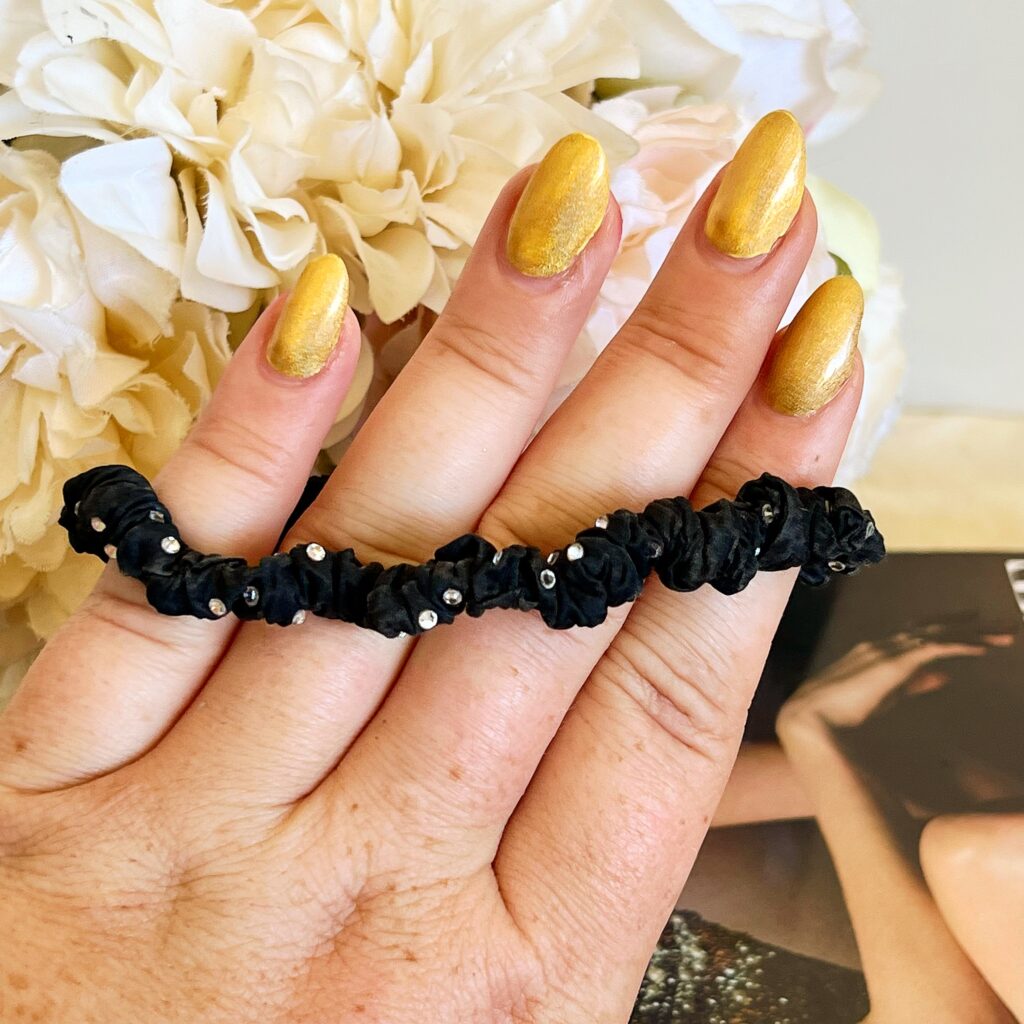 Next up was the SLIP PURE SILK CRYSTAL SKINNY SCRUNCHIES sample. And I say this without any irony. This was my favourite product that I received. First of all, points for me still having it a year later. I didn't lose it or have my cats commandeer it. But more importantly, this is legit an amazing scrunchie. It's super soft and gentle on my thin hair. And I don't get that weird hair bump that the elastic hair ties give me. I've bought more of these throughout 2022. Worth every penny.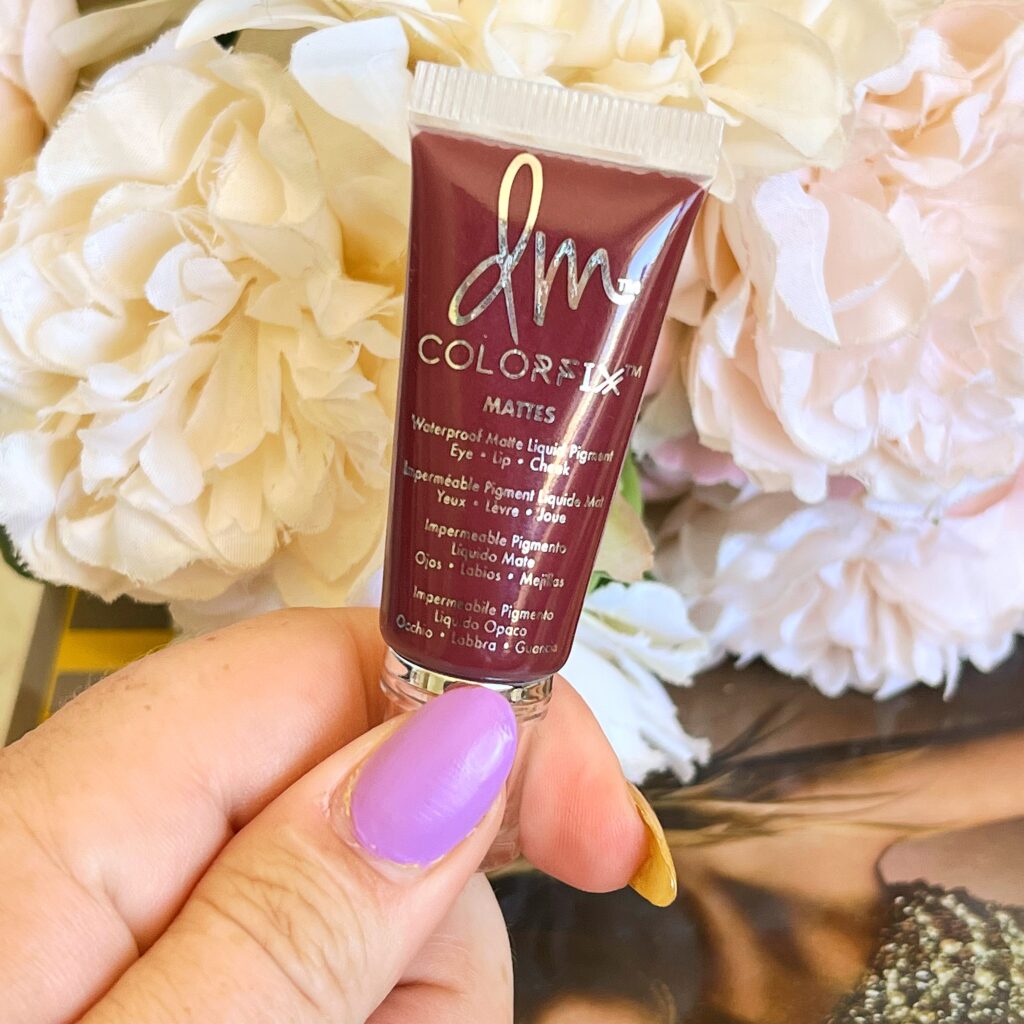 Ahh, the DANESSA MYRICKS BEAUTY COLORFIX 24hr CREAM COLOR MATTE in PLUM WINE. I was so excited for this one. But oh boy, does this product have a learning curve! First off, this is a product that has a very quick dry down. And when it's on, it doesn't budge. So you do have to work quickly with it. It's also a product where it's very easy to squeeze out too much (a little bit goes a very long way). Meaning that I wasted a lot of this product initially. Finally, and probably most obviously, this shade is a tough one for me to wear on it's own. I was mostly using it as an eyeliner. But I did discover that when I mixed it in with a too pink blush, it added a lovely hint of berry to it. That's mostly how I've been using it. But this isn't one that I've reached for a ton.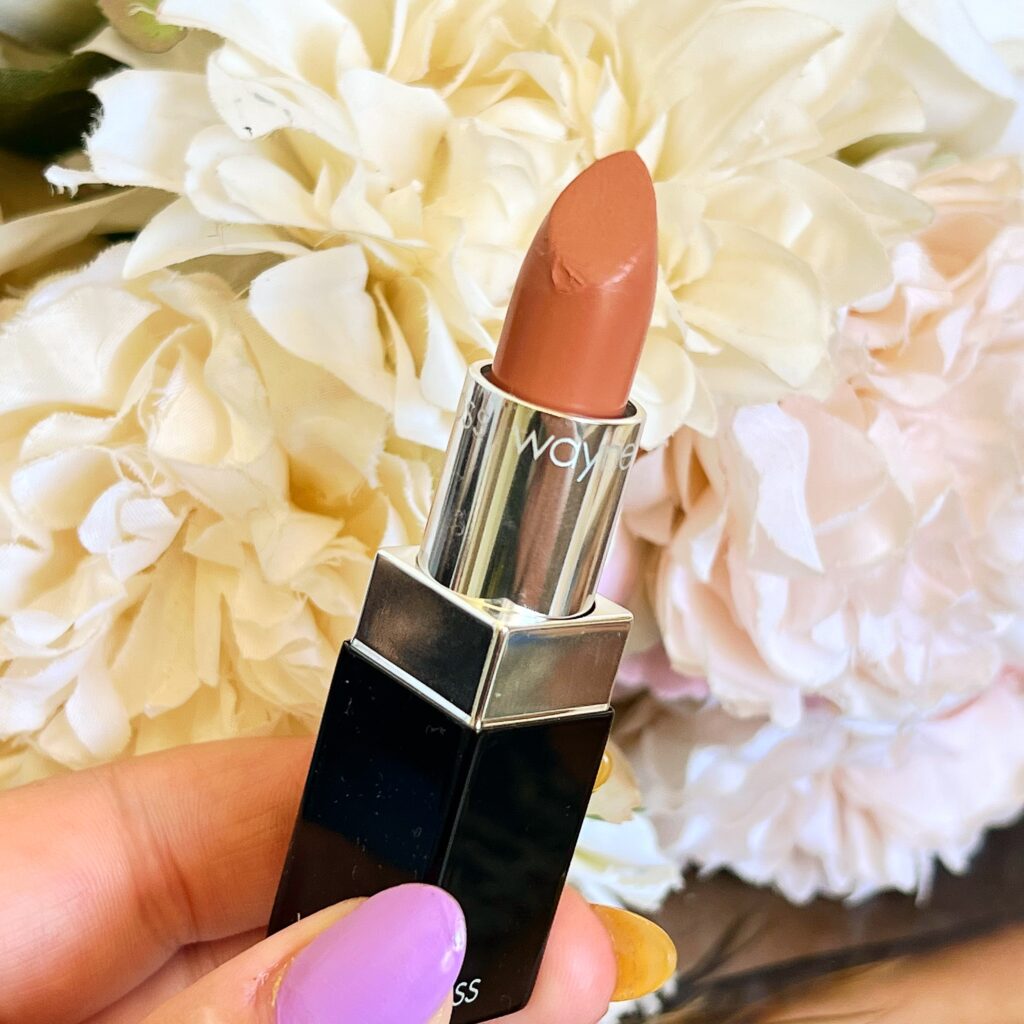 Next in the line up the WAYNE GOSS THE LUXURY CREAM LIPSTICK in MACADAMIA. I did wear this a few times throughout 2022. But rarely on it's own. The shade is lovely in the tube. But on the lips, it ventures a little too close to 'concealer lip' territory for me to wear it without a lip liner (incidentally, it pairs extremely well with MAC's Whirl liner). I also found that the formula isn't the most forgiving. Unless they were were scrubbed and moisturised, this lipstick would show up every crack and line in my lips. On the plus side, it was very smooth and easy to apply otherwise. And you get full pigment with one swipe. I wouldn't object to getting a few different shades of this lipstick.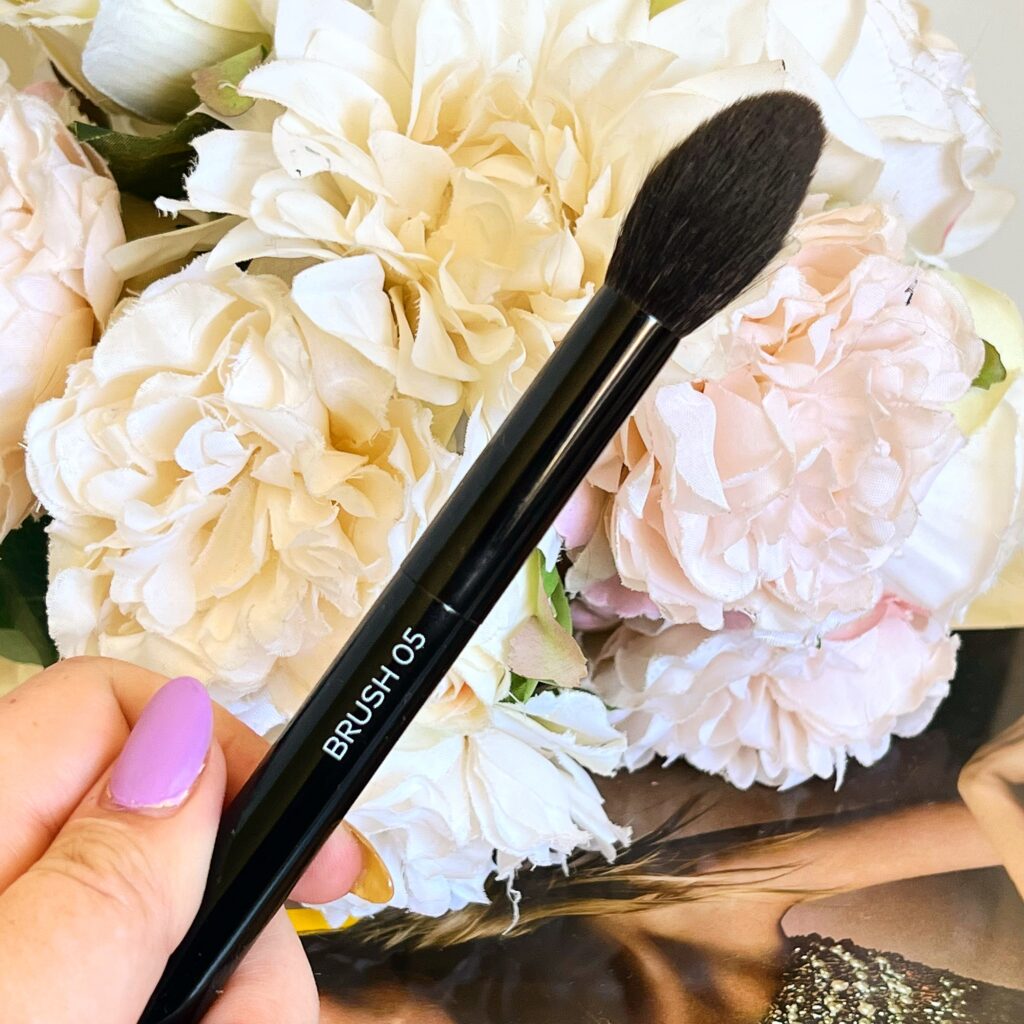 Getting back to the positive side of things, the BEAUTYLISH PRESENTS THE YANO SERIES BRUSH 05: SMALL POWDER BRUSH was a big winner for me. I used this all the time throughout 2022. I especially loved it for setting under the eyes and the more delicate areas of my face. If you're wondering how it's still in such good shape, well, I'm super responsible with my brushes! Just kidding, But I do keep this in a brush guard when I'm not using it to help hold it's shape. I also haven't noticed it shedding it's bristles when I wash it. An expensive one, but I love it.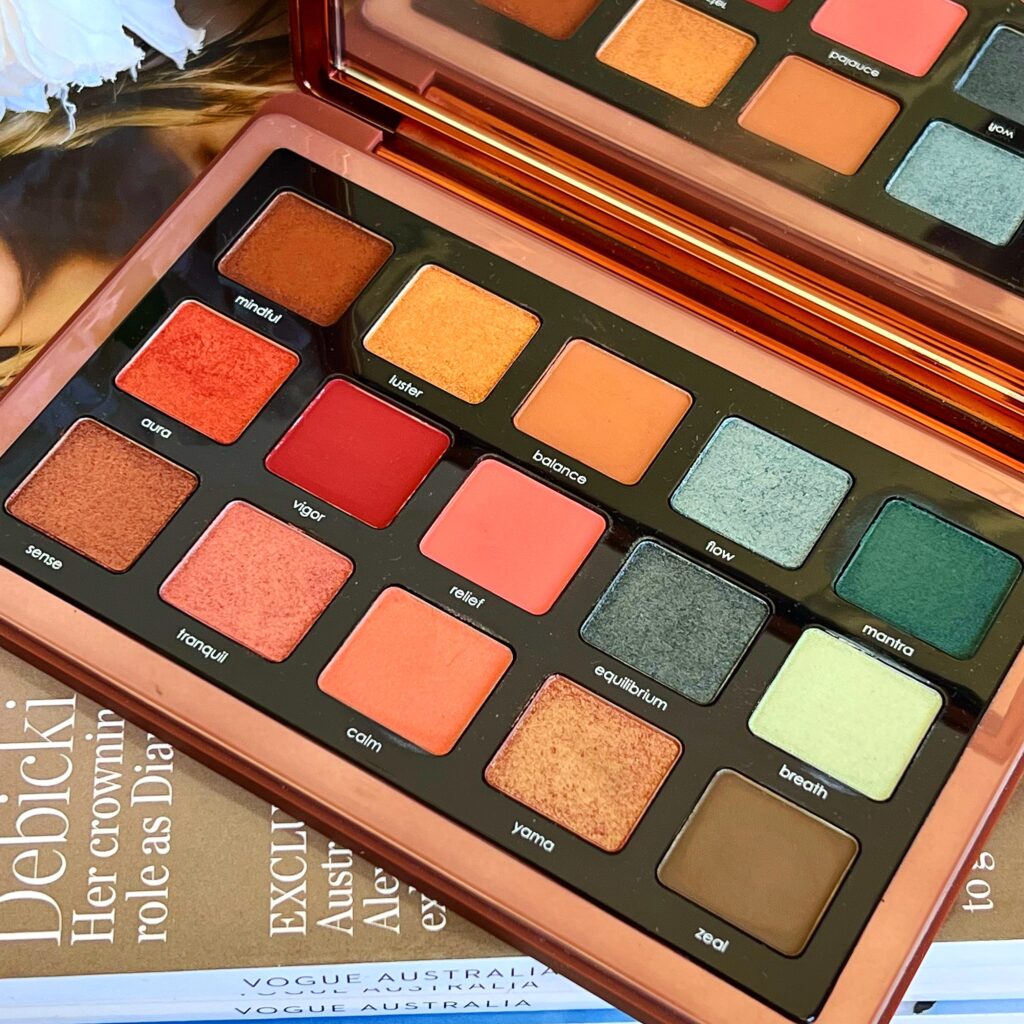 Finally, we have the NATASHA DENONA ZENDO EYESHADOW PALETTE. Easily the product that I was the most excited for out of everything. First of all, I did remember to take this off of my Elfster list now that I had it. And I used it a ton throughout the first half of the year. But I think I can say that this is close to the bottom as far as my Natasha Denona palette rankings go. After a while, I simply forgot that I even had this palette. If I want to go with a neutral look, I'd pull out my Bronze palette. And if I wanted to go more colourful, I'd use the Pastel palette. Which is a shame. Because looking at it now, it is a stunner. And there are some unique shades here that I don't have in either of those aforementioned palettes. You know what? I'm going to pull this out and pop it in my main makeup drawer for February. Get some real use out of it!
And that is a wrap on my 2022 Beautylish Lucky Bag. All in all, while I acknowledge that a few of the products ultimately didn't work out the way I had hoped. They are all products that I'm happy to have tried at least once. And I'm still very much looking forward to my 2023 bag. Which should be up sometime in early February. Did you get the Lucky Bag last year or this year? Did you like what you scored? Let me know in the comments.
Cheers and love
Emily xo