How nice is this? Me, actually getting my first proper empties of 2023 up on the exact end of the month. Pretty rad if you ask me. Now, this month's empties is seriously stacked! I have a massive pile of makeup, skincare, haircare, and fragrances here. And I'm so happy to share my thoughts on all of them. Let's get into it.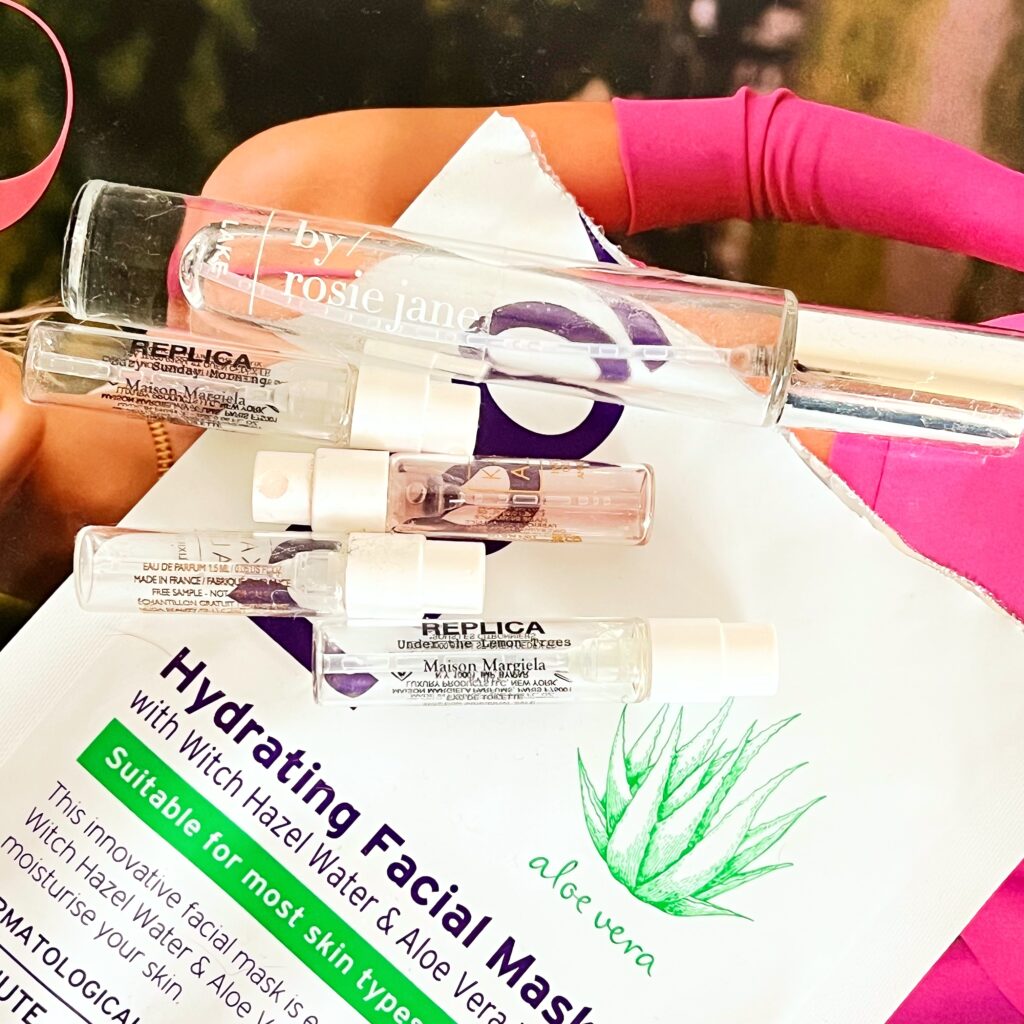 BY/ROSIE JANE LAKE EDP – $46.00 for 7.5ml
If you saw my year end perfume favourites, you will always know that this was (and still is) my number one. Just so simple and beautiful. I have already repurchased!
MAISON MARGIELA REPLICA LAZY SUNDAY MORNING EDP – $102.00 for 30ml
I actually ended up enjoying this more than I expected. It smells super fresh and floral. Very easy to wear. I definitely have my eye on this one now.
KAYALI INVITE ONLY AMBER 23 EDP – $157.00 for 50ml
This, on the other hand, was a declutter. Way too heady a fragrance for me. And it gave me a headache when I wore it. It's a shame because I really wanted to love this one. But I am glad to have tried the sample.
MAISON MARGIELA REPLICA UNDER THE LEMON TREE EDP – $102.00 for 30ml
If you like straight up citrus, look no further. Not as sweet as I thought it would be. But still nice.
KAYALI MUSK 12 EDP – $133.00 for 50ml
Another one that surprised me. The floral notes were what hit me first. And then it mellowed out to a lovely, pleasant musk. I have my eye on this one too.
VOEU HYDRATING FACIAL MASK – discontinued
I refuse to admit how long this was in my collection before I used it. But in the time since getting it and using it, it appears to have been discontinued. It does look like Voeu has launched a new sheet mask in it's place.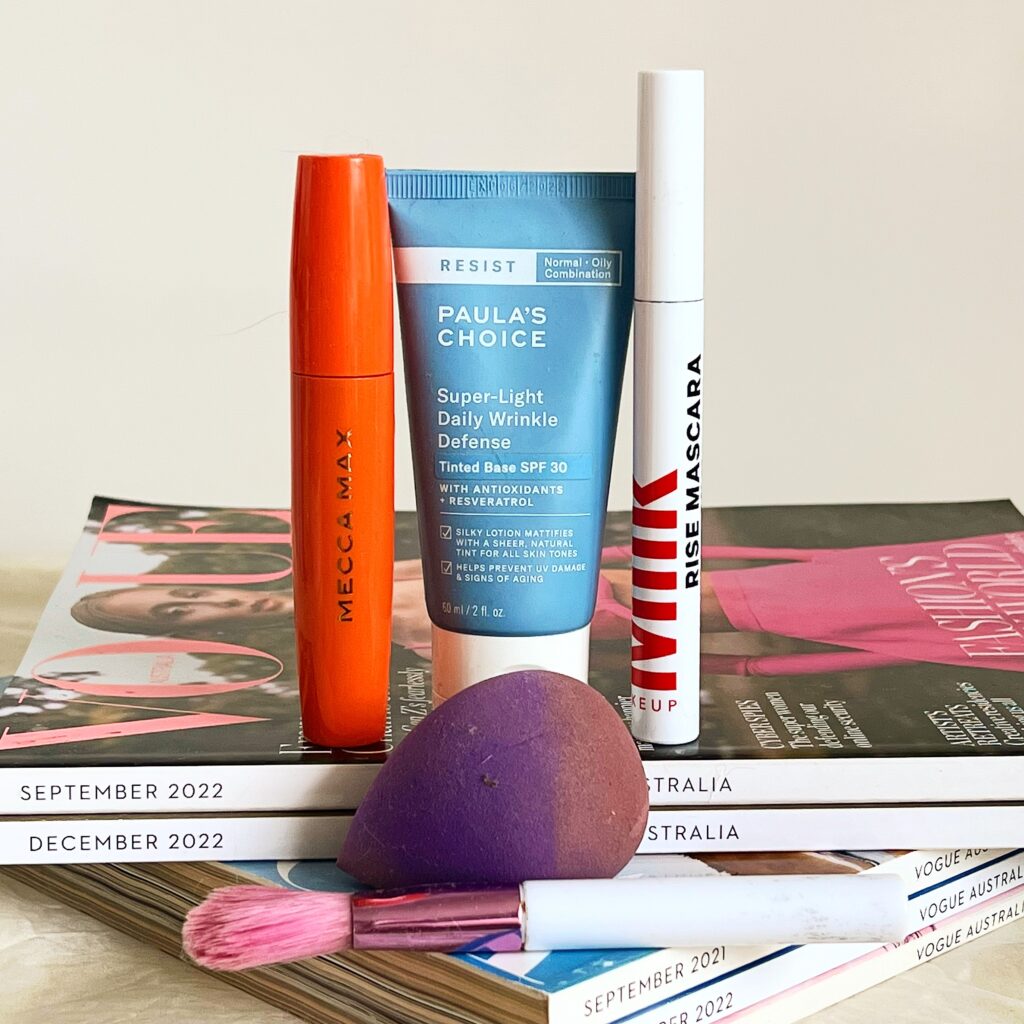 MECCA MAX EYE MAX MEGA VOLUME MASCARA – $24.00
It broke my heart when I realised I didn't like this mascara. But it was just too smudgy for me. I'll be sticking to the Whip Lash for sure.
PAULA'S CHOICE SUPER LIGHT DAILY WRINKLE DEFENSE SPF 30 – $49.00*
Was sent in PR
MILK MAKEUP RISE MASCARA – $43.00
This was such a fail for me. Smudgy, flakey, just generally unpleasant to use. Still love your primer, though.
BYS COSMETICS FRENZY BAKE AND BLEND SPONGE – $6.95*
Pretty rock solid sponge. I plan on buying 20.
BYS COSMETICS FOUNDATION BRUSH – From the Frenzy Brush Kit ($16.95)*
I actually used this as my face mask brush. And for that, it worked really well. The only reason why I'm retiring it is because it's literally falling apart. I could fix it. But it's also super old.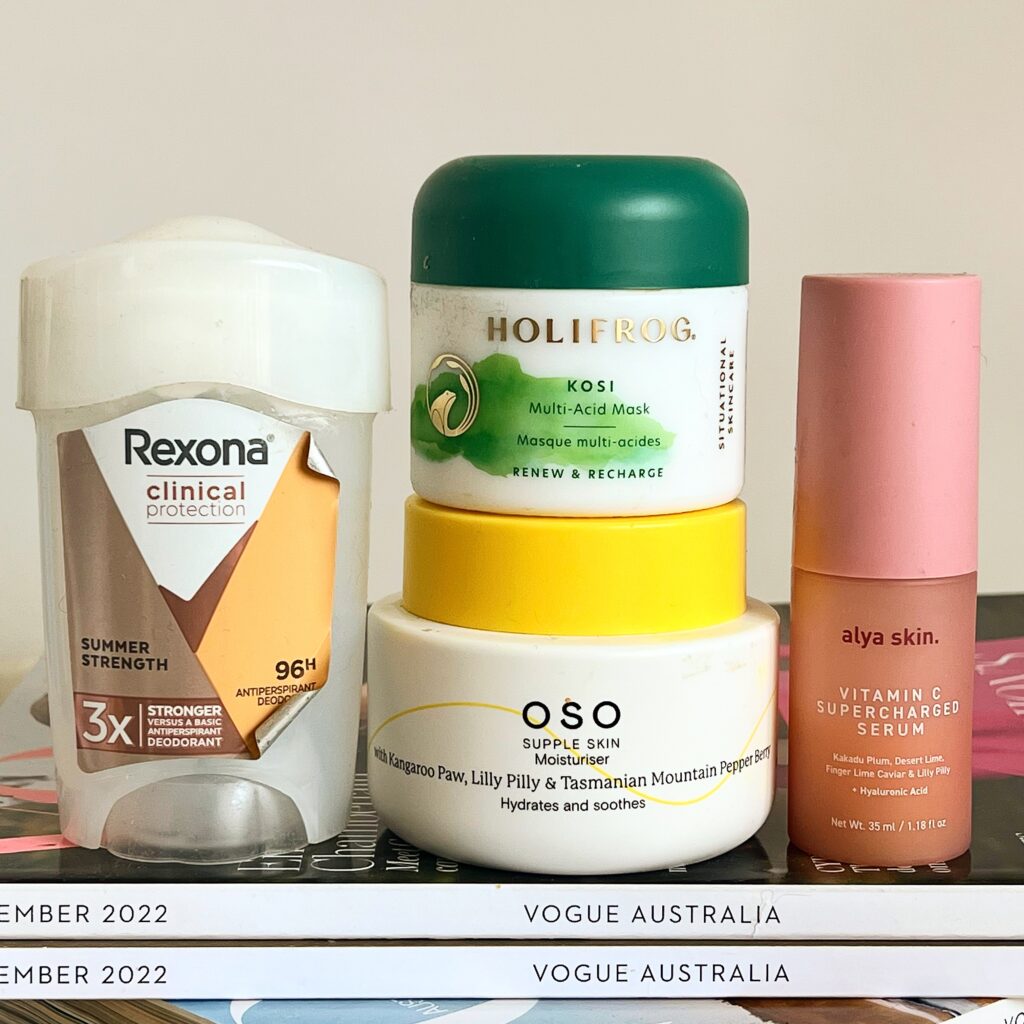 REXONA CLINICAL PROTECTION ANTIPERSPIRANT – $13.00
Please do not come for me, anti-aluminum people. I live in Satan's arsecrack. I NEED this. Besides, if you know where I actually live, you'll know that the lead will probably kill me first.
HOLIFROG KOSI MULTI ACID MASK – $87.00
Was an end of year favourites recipient. Such a fabulous, spicy but not too spicy mask. I used this every Sunday night. And it did last me a while. I have a few other acid masks that I want to use up first.
OSO SUPPLE SKIN MOISTURISER – $52.00
This one was weird. I got this in my November Bellabox (yeah, I flew through this). And while I enjoyed the smell and the initial feel of it on the skin. It wasn't as moisturising as some of the other moisturisers I've tried. I'm glad I got this during summer because I'm not sure how my skin would have gone with it during winter. Overall, glad I tried it. But I won't be seeking it out.
ALYA SKIN VITAMIN C SUPERCHARGED SERUM – $39.95*
It took me about a month to realise I didn't like this. It just did nothing for me.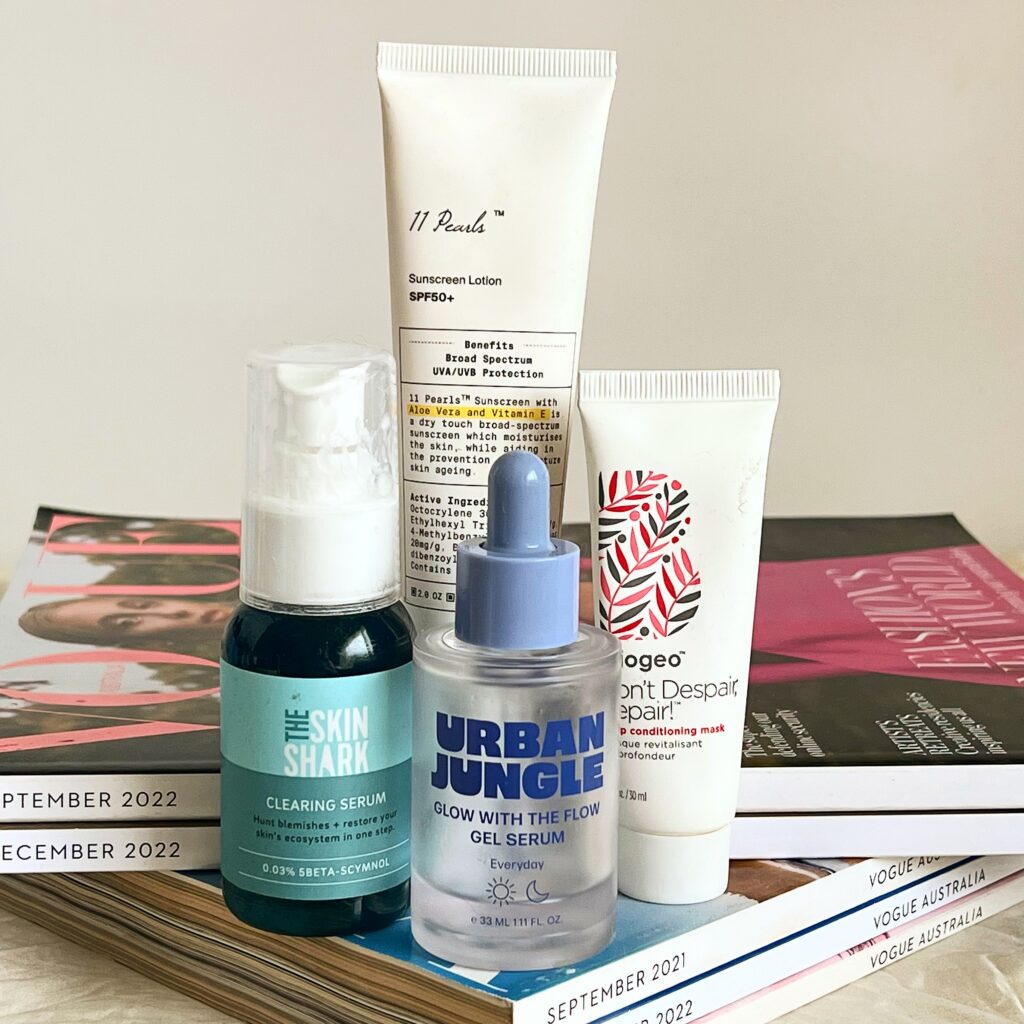 11 PEARLS SUNSCREEN LOTION SPF 50+ – $14.99
I did get this through a Bellabox that I paid for. So, yeah, this pilled like a bitch.
THE SKIN SHARK CLEARING SERUM – $45.00*
A legitimate game changer for my skin. I will be repurchasing!
URBAN JUNGLE GLOW WITH THE FLOW GEL SERUM – $42.00*
I didn't realise this was as expensive as it was. I still liked it enough. But I probably wouldn't rush out and repurchase it. Especially considering how many hydrating serums I still have kicking around.
BRIOGEO DON'T DESPAIR REPAIR DEEP CONDITIONING MASK – $59.00 for 237ml
A classic for a reason! I have a full size tub that I am currently working through.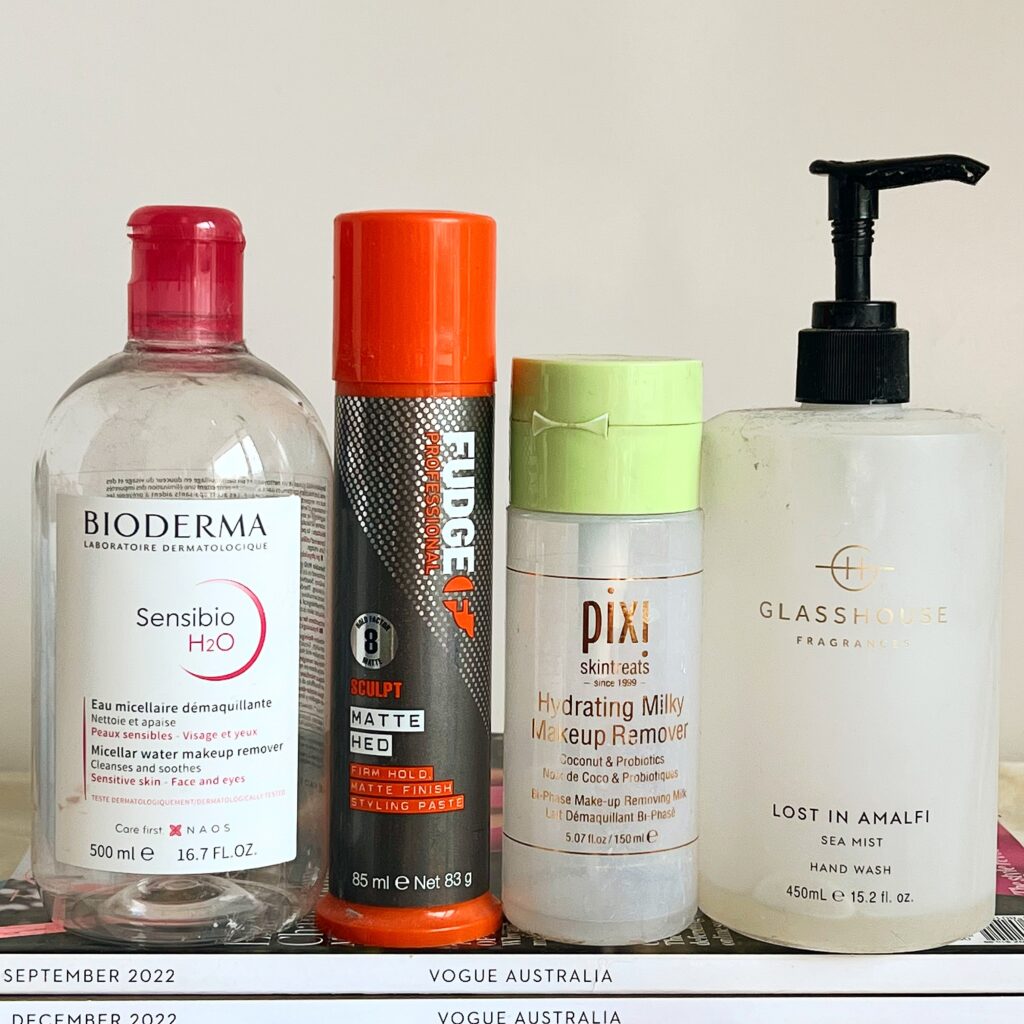 BIODERMA MICELLAR WATER MAKEUP REMOVER – $29.95
*smash*
FUDGE MATTE HED – $21.99*
Another weird one. I used it a few times. But after that, it quickly became impossible to pump anymore product out. It's like it hardened in the bottle. So, this is a pass.
PIXI HYDRATING MILKY MAKEUP REMOVER – $42.00*
And this is too. I used it up. But it stung my eyes something horrible. Not sure what was in it that did it to me. But I won't be picking this up.
GLASSHOUSE FRAGRANCES LOST IN AMALFI HAND WASH – $26.95
And finally, my Bougie McBougie hand soap. This is my little household luxury. And this bottle does last ages.
And those are my January empties! If you made it to the end, as always, get yourself a cookie and a coffee because you've earned it! Have an amazing Tuesday and rest of the week!
Cheers and love.
Emily xo