Happy Friday, y'all! I am so unbelievably happy to get into today's post. Which is all about my 2023 Beautylish Lucky Bag. Now, I went through all of the major details when I did this last year. So, I'll have a link to that here. But I'll go into some of the deets for this year's bag.
Like last year, I got the standard Lucky Bag (the only one available to international customers). Notably, despite me doing my 3am wake up to secure the bag, there were still some Lucky Bags left when I woke up at 8am. Which I've never seen happen before. These famously sell out within hours. I paid $152.88AUD for the bag. $75USD for the base box, $15USD shipping, then taxes and conversion on top of that. So, yeah, it's a lot. But I did prepare myself for it.
The shipping on this year's Lucky Bag was a lot quicker as well. With it arriving on my doorstep in around 3 weeks as opposed to the nearly 7 weeks that last year's Lucky Bag took to arrive. Having said that, there were extenuating circumstances with last year's lucky bag (i.e. COVID). And that's pretty much it. Let's get into the bag!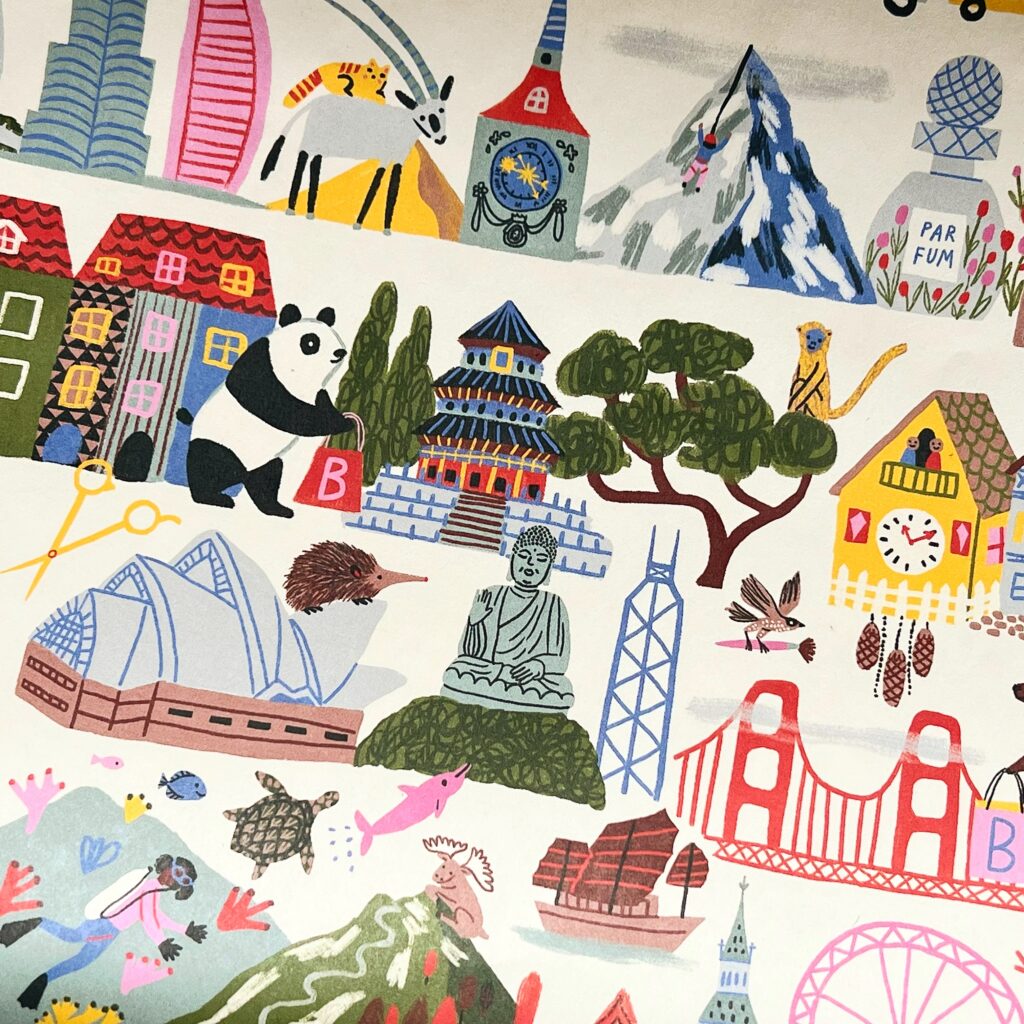 Like last year, I'll start with the beautiful paper that the contents of my bag was wrapped in. This year's Lucky Bag has been devoted to Beautylish's Global Community. And the paper features popular landmarks like the Sydney Opera House, the London Eye, and beautiful nature scapes. It's a lovely sentiment and I'll definitely hold onto this.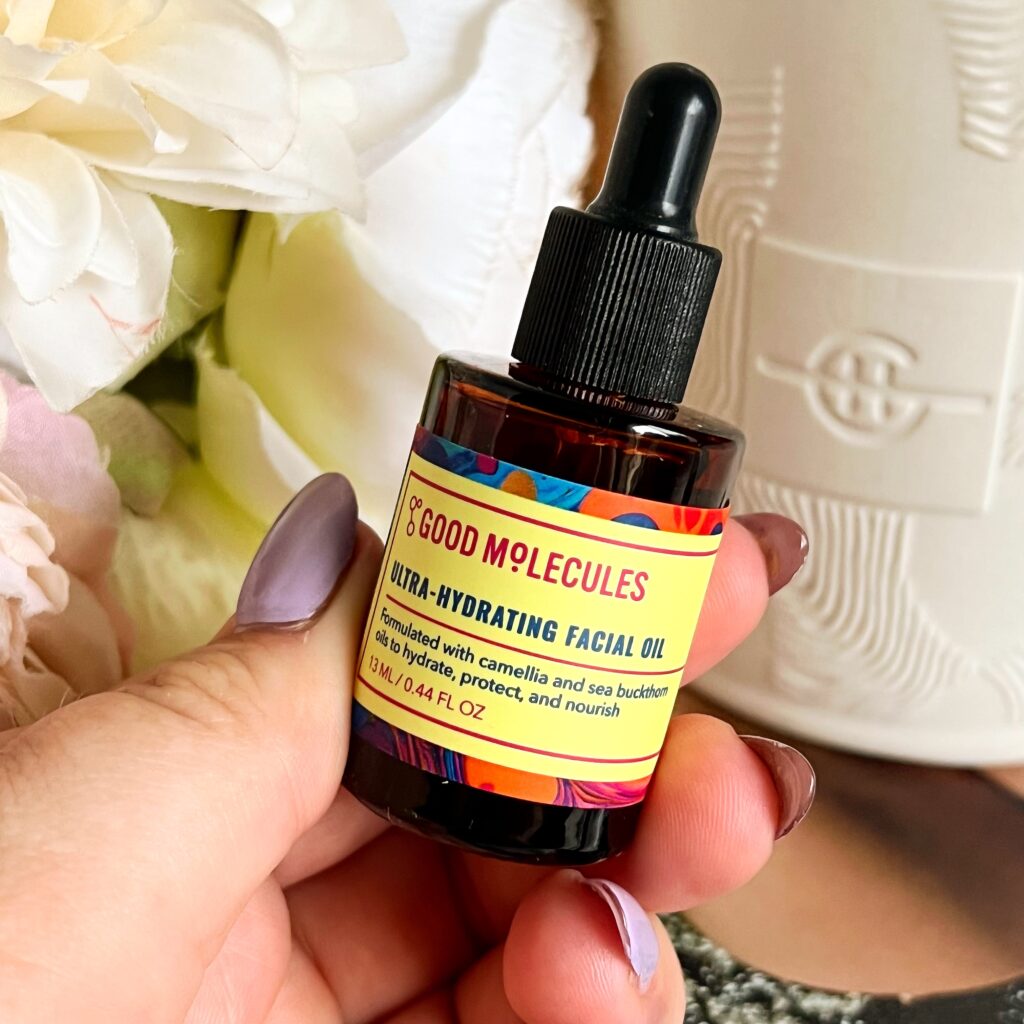 Last year, I just listed the products I got in no particular order. This time, I'm going from most affordable to least affordable. And when it comes to Beautylish, it doesn't get much more affordable than Good Molecules. My first product is the GOOD MOLECULES ULTRA-HYDRATING FACIAL OIL – $10.00USD. When I saw some of the other Lucky Bag unboxing video's on YouTube, this was the Good Molecules product that I saw the most. So, I kinda resigned myself to getting it. Now that I have it though, I'm actually not mad. I love that it's little (only 13ml). And as someone who generally only uses face oils in winter when it's dry, I know that I'll use this up quickly.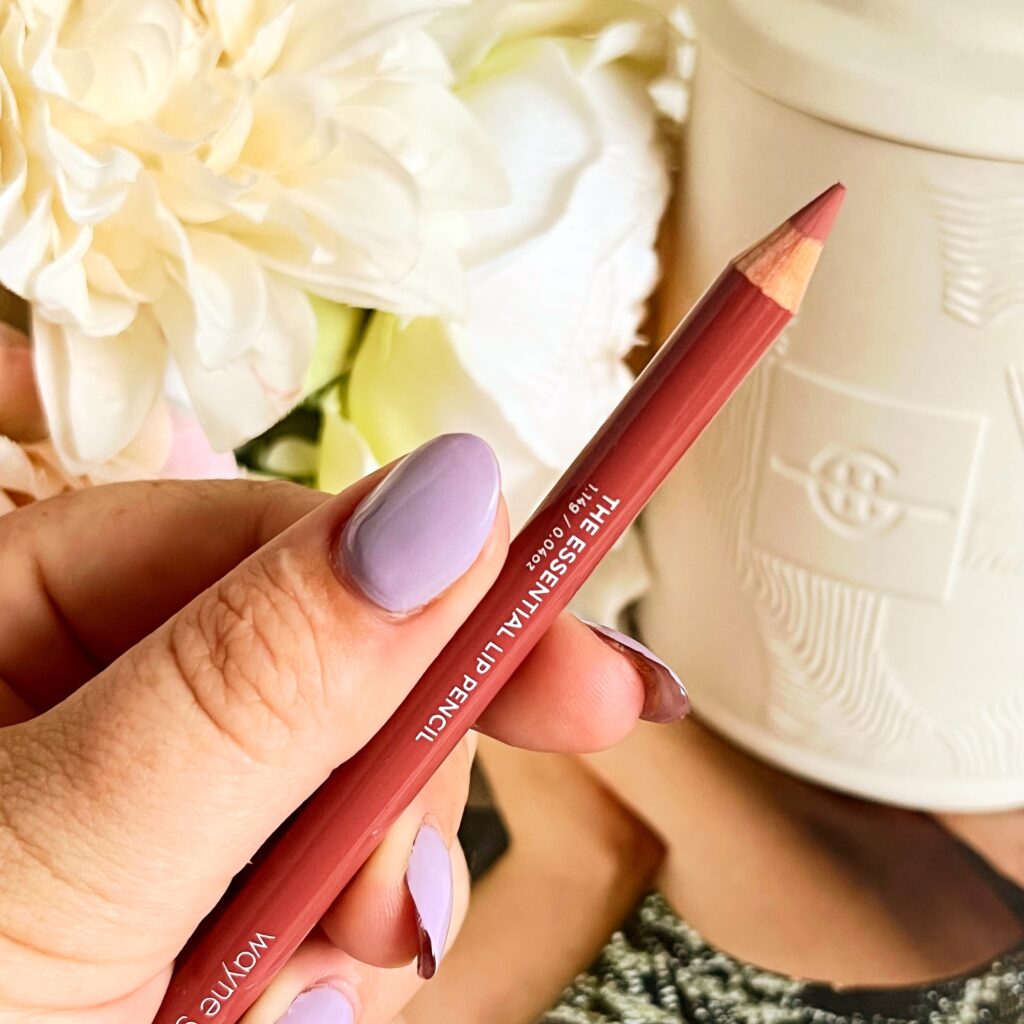 Next up is the first of two Wayne Goss products. It's the WAYNE GOSS THE ESSENTIAL LIP PENCIL in NATURAL BERRY – $14.00USD. I won't lie. I'm surprised that I didn't get one of these last year. As I did get one of the lipsticks. But I have one now and that's all that matters. I'm actually deep in my pencil lip liner era at the moment. And this shade is giving me My Lips But Better for sure.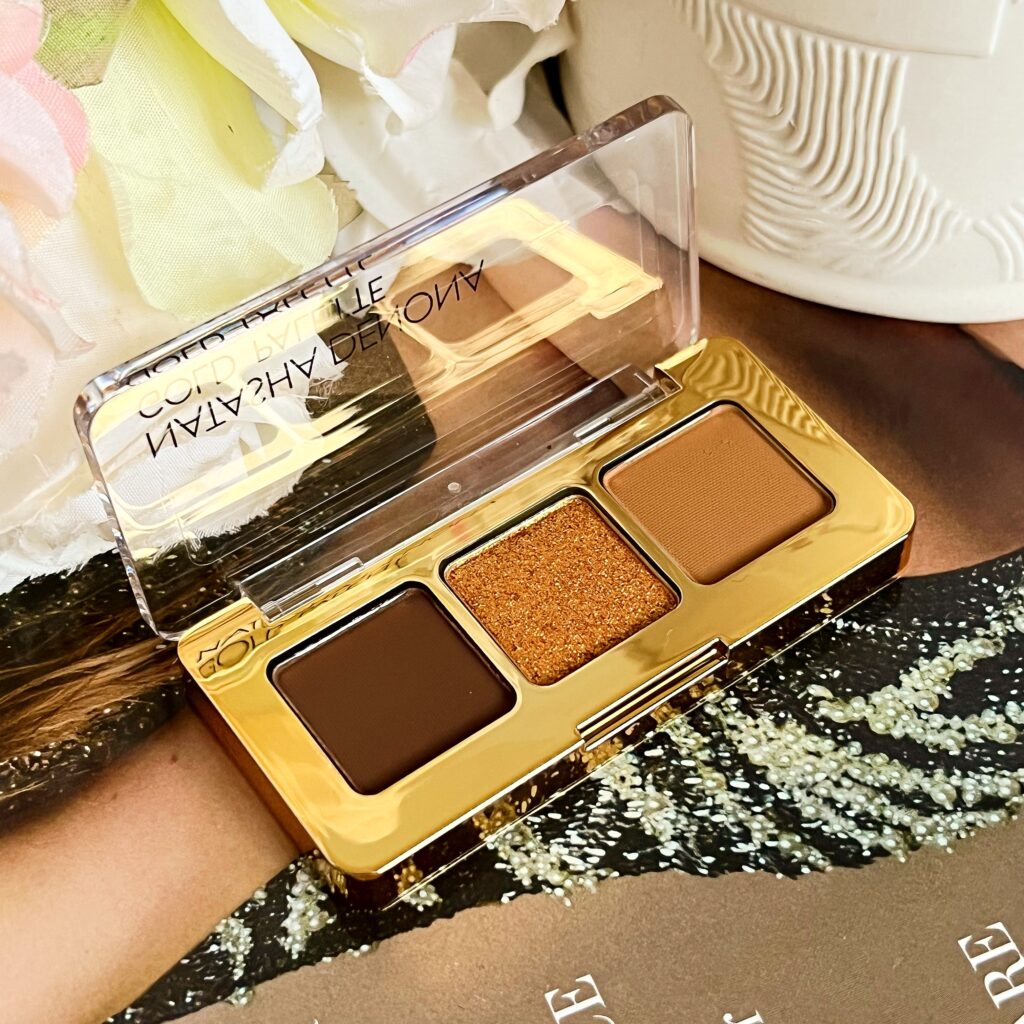 Now we have the first of my two (!) palettes that I got this year. The NATASHA DENONA BABY GOLD ORNAMENT – $19.00USD. Now, I clowned on this palette pretty hard when it came out last holiday. But now that I have it here, I'm actually super excited. The colours are ones that I'll use frequently. It's a great size for travel. And as someone who adores the original ND Gold palette, hopefully this baby sized palette is a sign that it'll get a revival this year. Fingers crossed!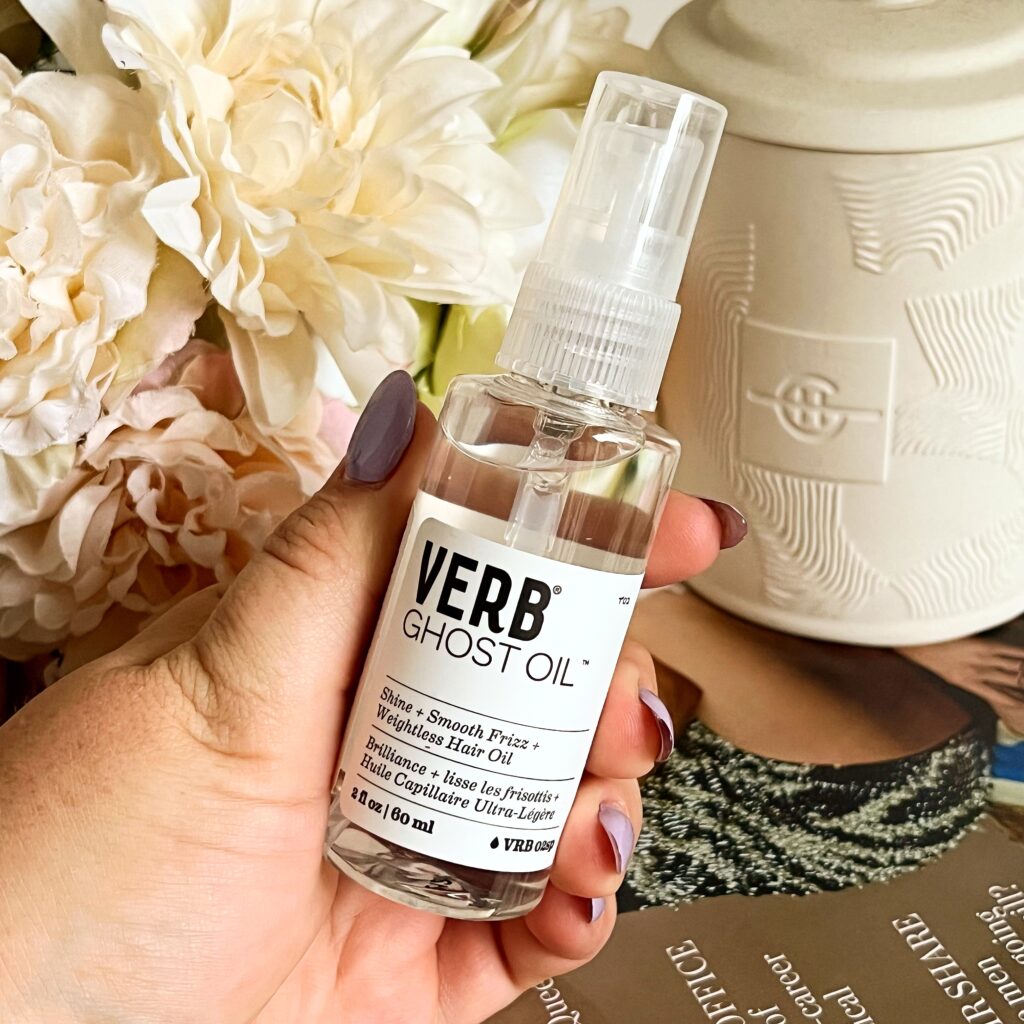 Next up, a hair goodie! The VERB GHOST OIL – $20.00USD. I'll admit, had I got this a year ago, I would have been a little disappointed. But I've really been putting in a lot of effort to maintain my hair and keep it looking great. And as someone who does get a lot of frizz and dryness when the temperature drops, I can see this coming in handy. Also, this is raved about online. People freaking love this stuff. So, I'm excited to see if it's worth the hype!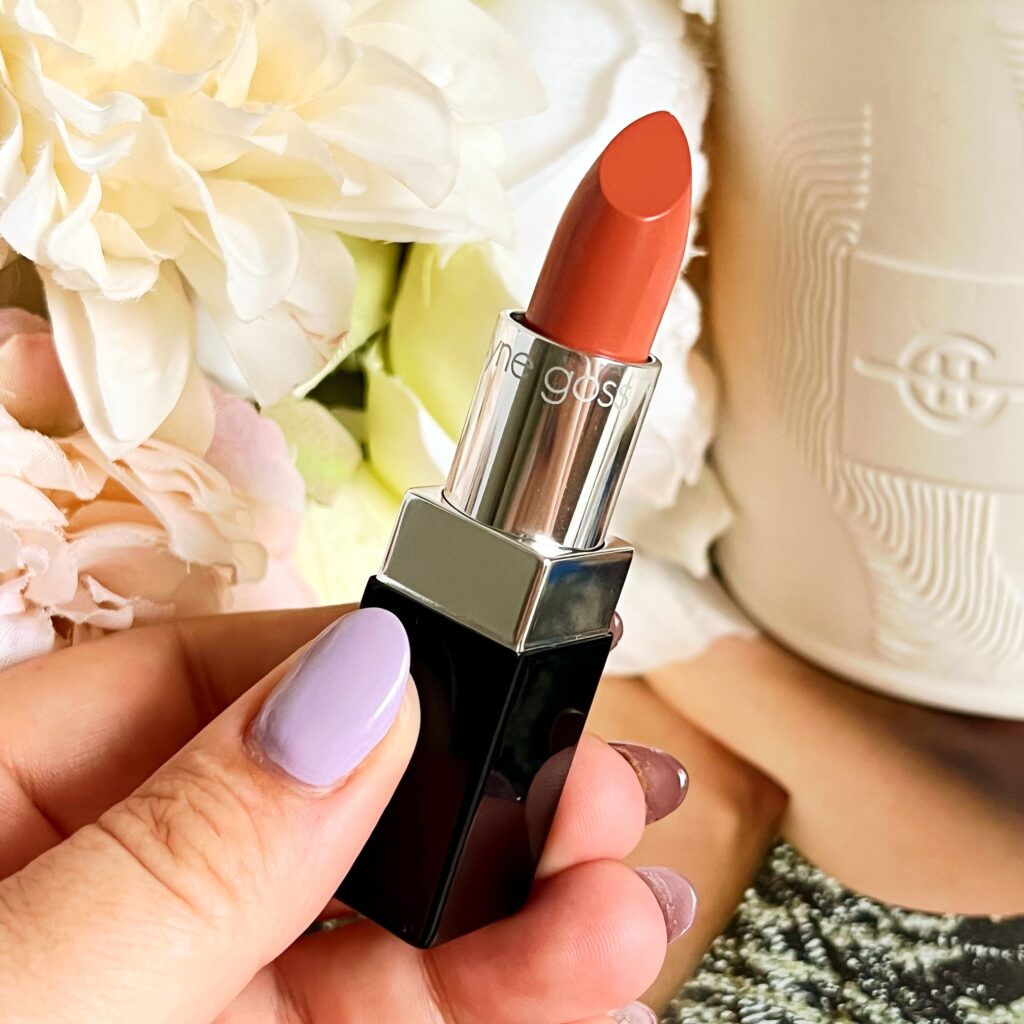 The other Wayne Goss goodie was the WAYNE GOSS THE LUXURY CREAM LIPSTICK in DAHLIA – $28.00USD. Right off the bat, I like this a lot more than the shade I got last year. It's still predominately peach, but there is a stronger hint of rosy wood to it. Which suits me a lot better. It'll also pair with the lip liner nicely as well.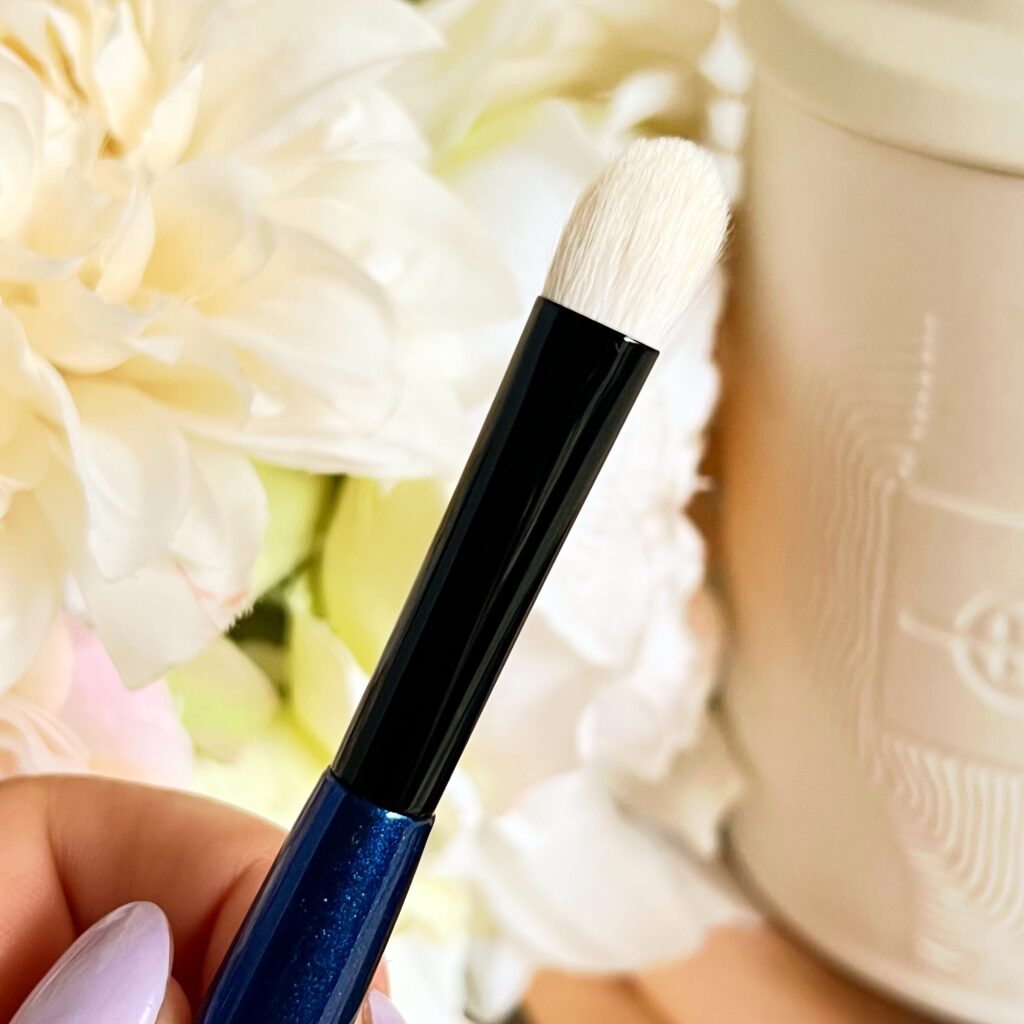 FUCK YEAH! SONIA G! LET'S GO!!! I got the SONIA G. SOFT SHADER – $34.00USD and I am over the moon with joy! I truly cannot get over how gorgeous this brush is. The bristles are so soft, but stiff in a way that it'll be a breeze packing on eyeshadow with it. I, and I cannot stress this enough, am so happy!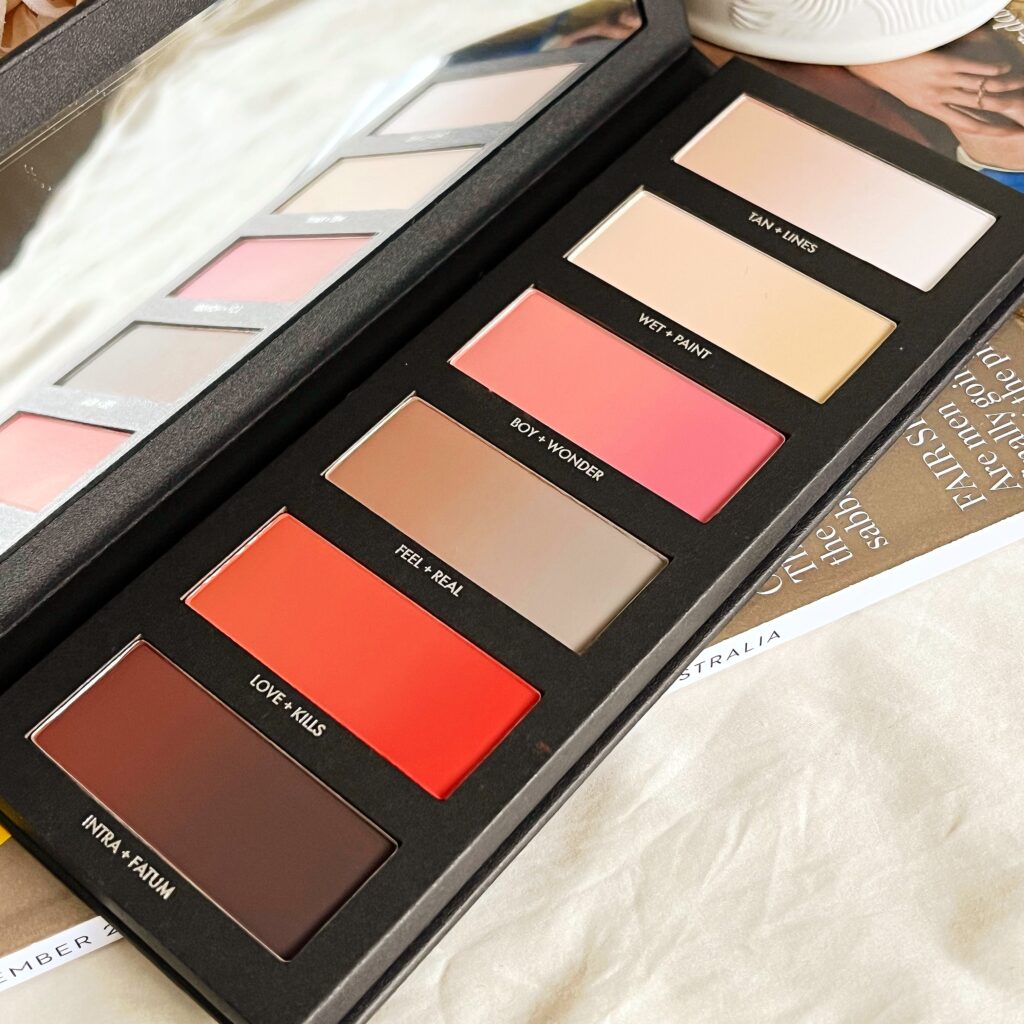 And finally, *drumroll*, the HINDASH BEAUTOPSY PALETTE – $70.00USD. I think my heart skipped a beat when I saw that this was the big gift in my Lucky Bag. Because this palette is raved about online. I've seen this in countless beauty favourite's videos. So many people adore this palette. I've even been tempted on more than a couple of occasions to bite the bullet and get it. Now I have it. And it's truly a thing of beauty. I'm so excited to play with this.
And that is a wrap on my 2023 Beautylish Lucky Bag. My box came to a grand total of $195.00USD ($300.32AUD). Which is about on par with last year. Overall, I'm extremely happy with my seven items. Will I do the Lucky Bag for 2024? Ask me in December. Did you get this year's Lucky Bag? Did you get anything different? Let me know in the comments.
Cheers and love
Emily xo