Happy Valentine's Day, y'all! Today is all about spreading love and joy to the people in your life. And one of my favourite ways of spreading love is through sharing the perfumes that I've been obsessed with. So, for today's issue of my Spotlight On series, I wanted to talk about three perfumes that have been getting a ton of wear at the moment. Because lord knows that perfumes make amazing Valentine's gifts for your loved ones (or even just yourself). Let's get into it!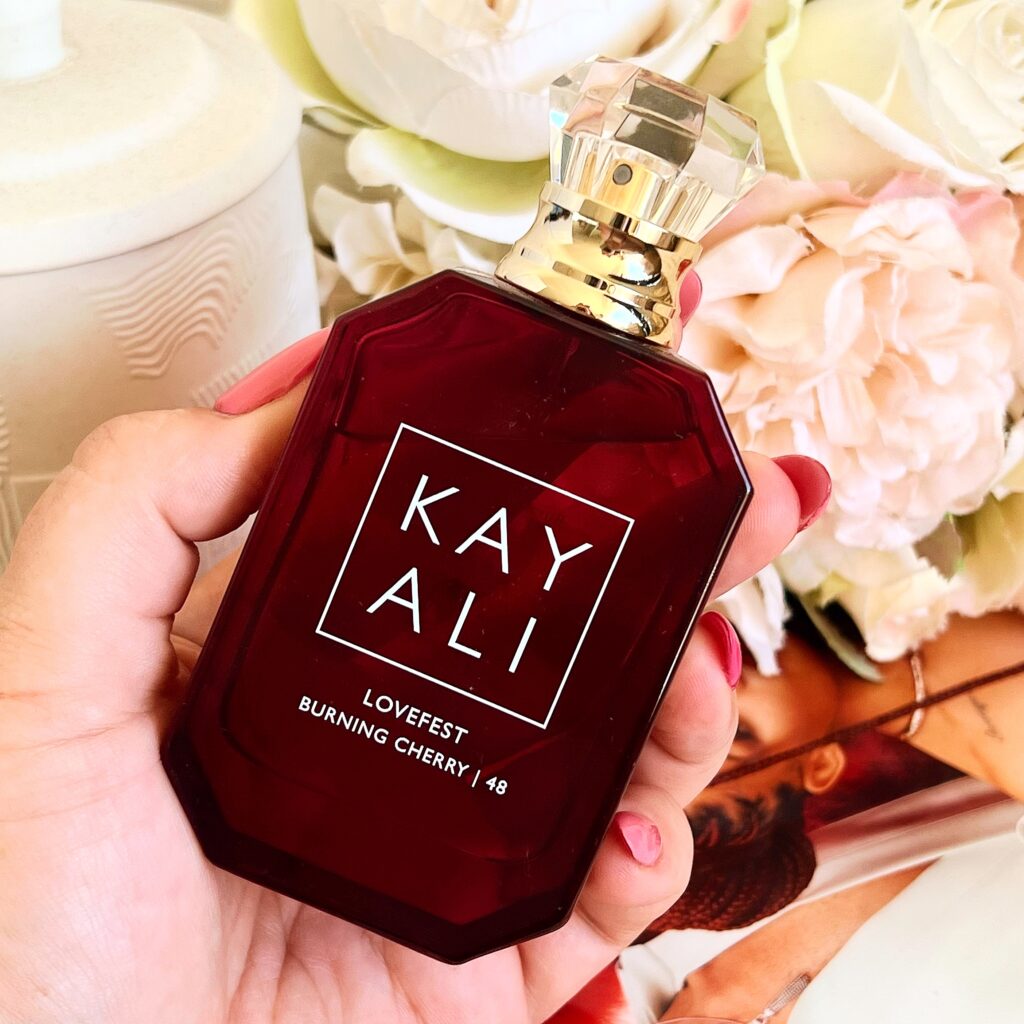 KAYALI LOVEFEST BURNING CHERRY 48 – $130.00 for 50ml – sephora.com.au
NOTES – Top: Burning Cherry, Raspberry, Bergamot. Middle: Praline, Heliotrope, Damask Rose, Jasmine Sambac. Base: Palo Santo, Tonka Bean, Guaiac Wood, Ambrettolide, Balsam, Patchouli, Vetiver.
Kayali's Eden has been my favourite to wear during the day. But for those date nights where I want to smell fruity, yet sophisticated, Lovefest has been what I've been gravitating towards more and more as of late. There is a smoky quality that pairs so well with the sweetness of the Raspberry and Cherry notes. But it never feels like too much (despite the length of that notes list). It's a very well balanced scent that I highly recommend. And I can give this one a *get folded like a lawn chair* recommendation.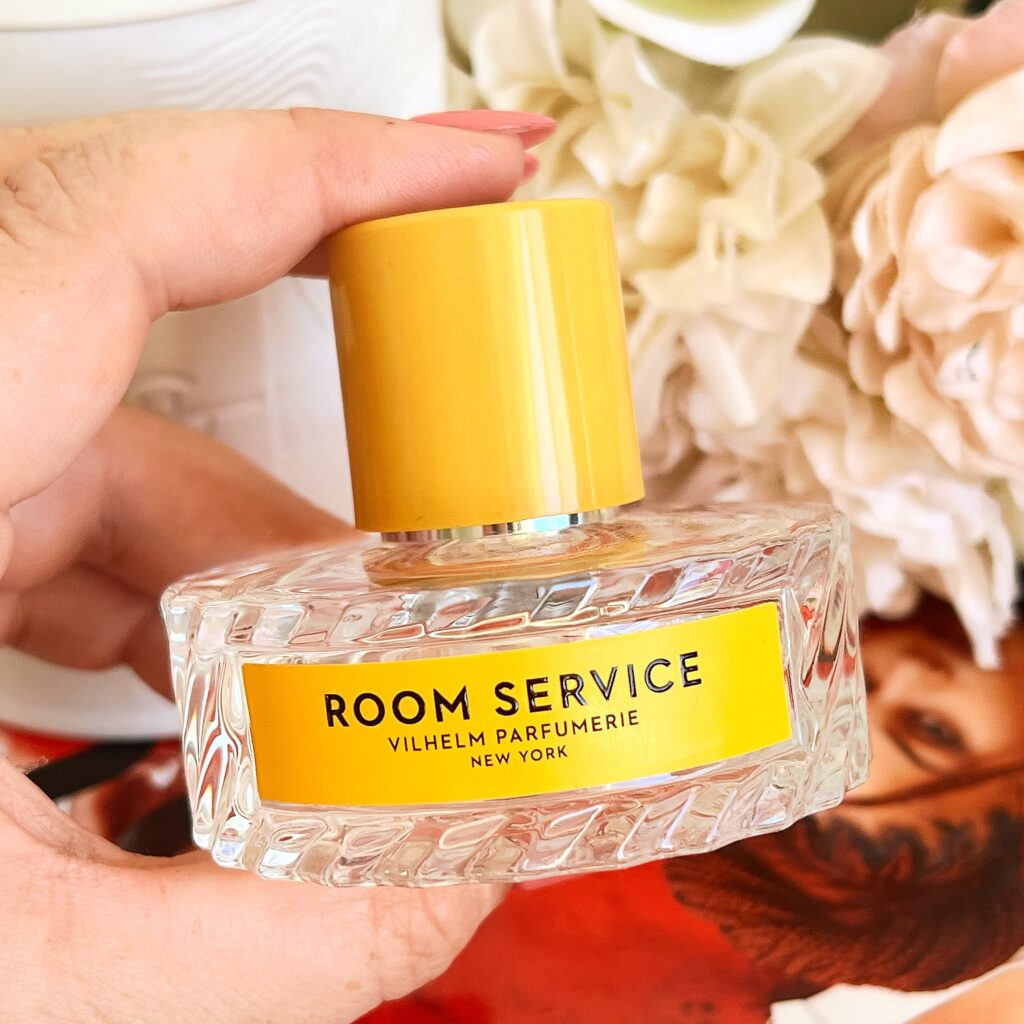 VILHELM PARFUMERIE ROOM SERVICE – $247.00 for 50ml – mecca.com.au
NOTES – Top: Blackberry, Mandarin. Middle: Orchid, Violet, Bamboo. Base: Musk, Black Amber, Sandalwood.
It's been a very long time since I've been single. But Room Service is the perfume I would recommend of you're going on a first date. It's more floral than I would normally go for. But the fruity notes at the top bring something zingy and fun to the party. And once it's settled on the skin, it's so light and fresh. I detest the term 'clean girl scent'. But I can't really think of a better way to describe it.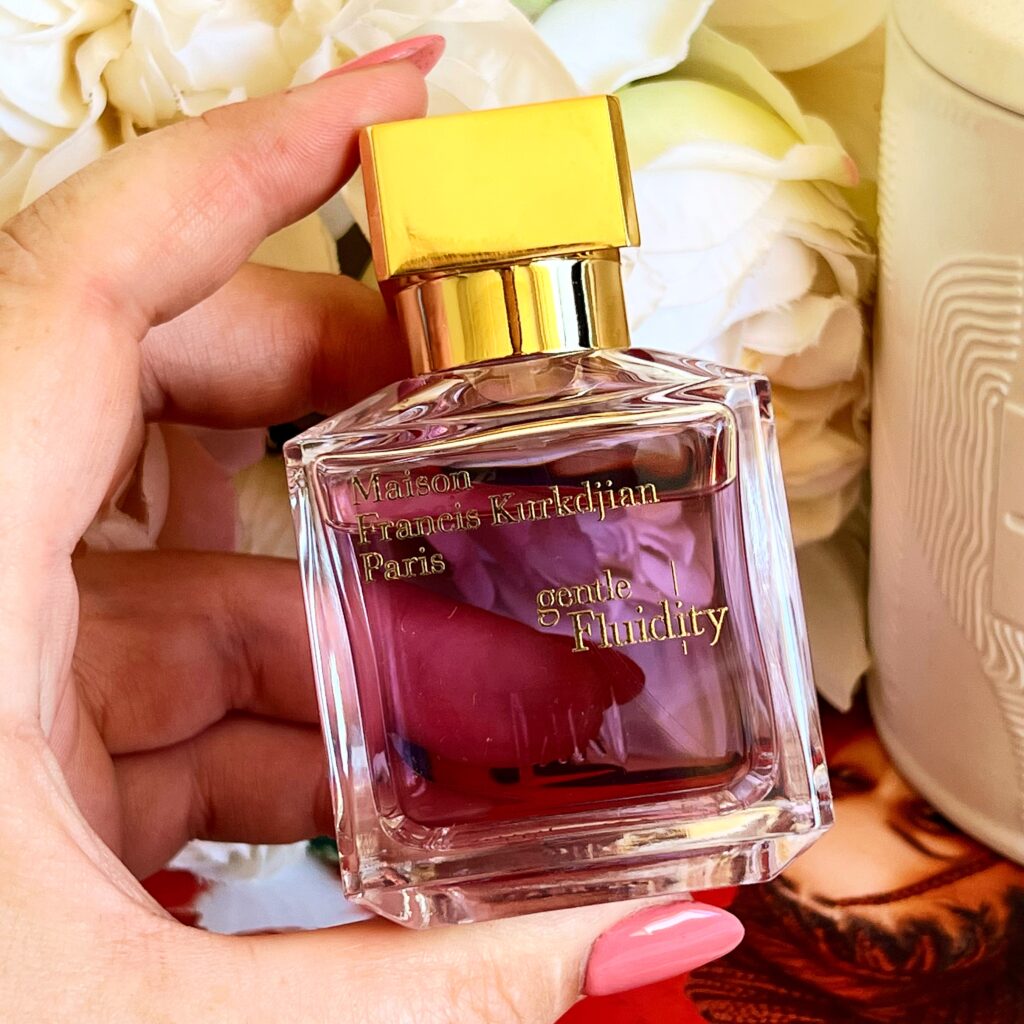 MAISON FRANCIS KURKDJIAN GENTLY FLUIDITY GOLD – $289.00 for 70ml – mecca.com.au
NOTES – Vanilla, Amber, Musk, Woodsy Notes, Juniper, Nutmeg, Coriander.
*Em's Note* Yes, this perfume is fine. The purple is normal. It's a PH thing. It will clear up eventually.
If I had a signature scent, it would be this one. Gently Fluidity Gold from MFK is easily in my top 3 favourite vanilla perfumes of all time. But the thing that sets it apart from all of my other vanilla fragrances is the warm spiciness and juniper giving it an almost juicy quality. I have worn this on date nights with my husband and he immediately notices this scent on me. Long story short, this perfume will make you smell rich, flawless, and sexy. And I cannot get enough.
And that is a wrap on my perfume obsessions! I hope you all have an amazing day. And let me know your perfume recommendations in the comments.
Cheers and love
Emily xo