And that's summer come and gone for another year. Though this summer was way different that previous Mount Isa summer's. We had one week of 40° heat and then 11 straight weeks of humidity and rain. Which did make wearing and testing makeup over the last few months more difficult than usual. In fact, the majority of my makeup favourites for this season are more recent discoveries (i.e. have only really used over the last few weeks). But the five products that make this list are now part of my very being. I am super passionate about this products and I cannot wait to talk about them. Let's get into it!
*Em's Note* Some of the products featured were sent in PR. They have been marked with an asterisk. All thoughts and opinions are my own.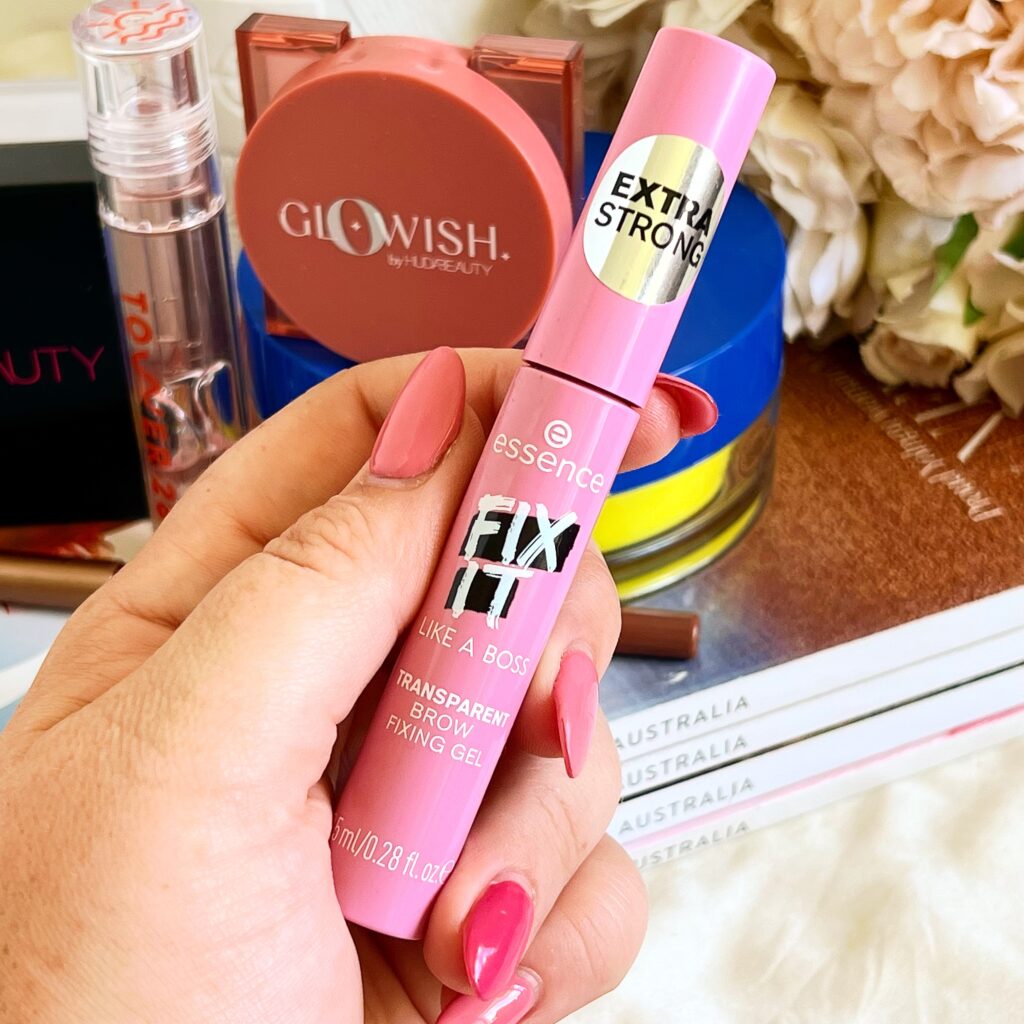 ESSENCE FIX IT LIKE A BOSS TRANSPARENT BROW GEL – $6.49*
Back in November of 2022, the amazing team over at Essence reached out and asked if they could send out their latest collection for me to sneak peek. Me, being the busy little blogger that I am, naturally said yes. I spent the better part of the summer testing everything out. And I ended up loving a lot of the collection. But the Transparent Brow Gel was by far the standout for me. This is such an amazing one and done kind of product. You comb it into your brows and it gives the loveliest, fluffiest effect. Best of all, it really does last all day! Even on my no makeup days, I've been wearing this. I really, really love it.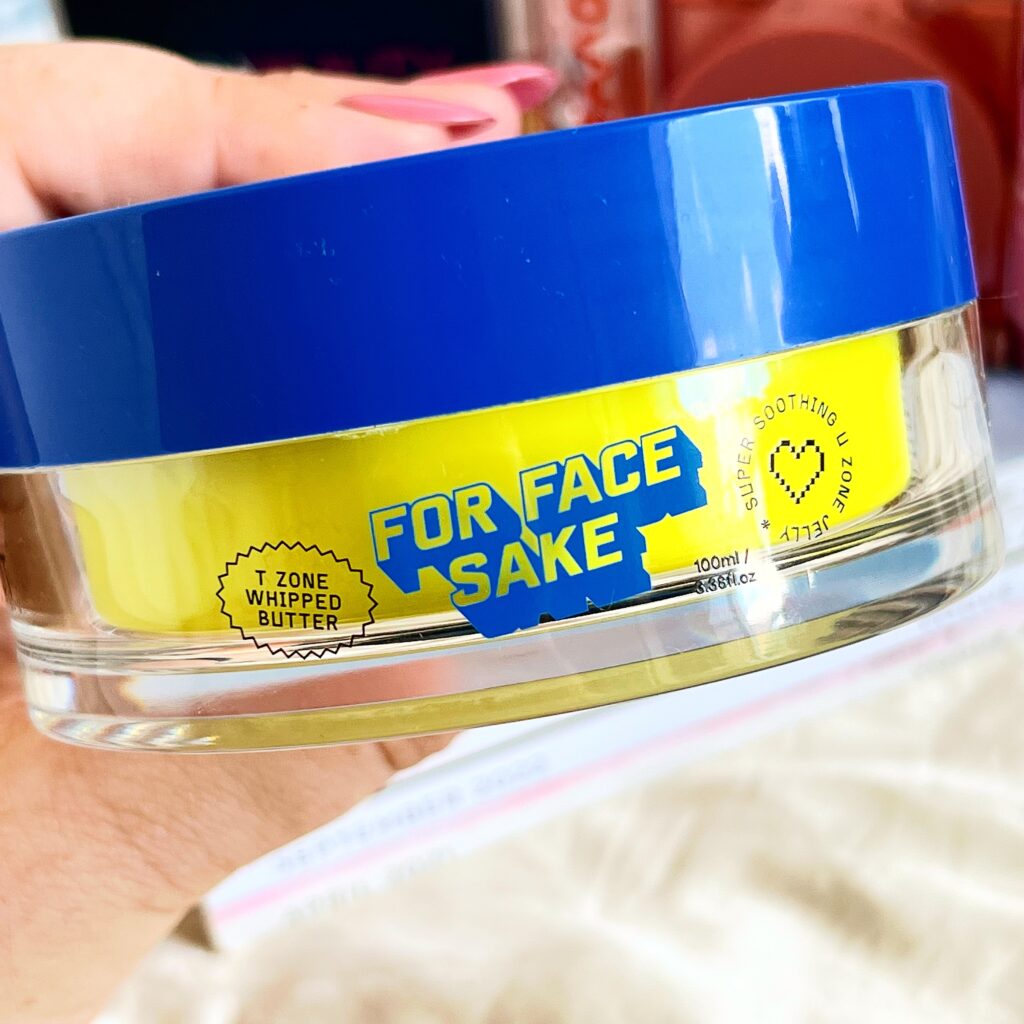 BORING WITHOUT YOU FOR FACE SAKE MASK – $54.00
This one managed to sneak into my End of Year favourites. And looking back now, maybe that decision was a little premature. Now that I've been using this mask for the better part of the last three months, I can now definitively say that this is now one of my favourite masks of all time! It's kinda magic. For those who haven't seen this mask on their feed, the idea is that it's the perfect mask for those with combo skin. There is a whipped butter side for the T-Zone, and a jelly side for the cheeks. And together, they are a dream team for clearing our pores, reducing oil, and improving overall skin texture. I am truly addicted to this. And when I run out (which will probably be soon, knowing me), I'll be repurchasing this instantly!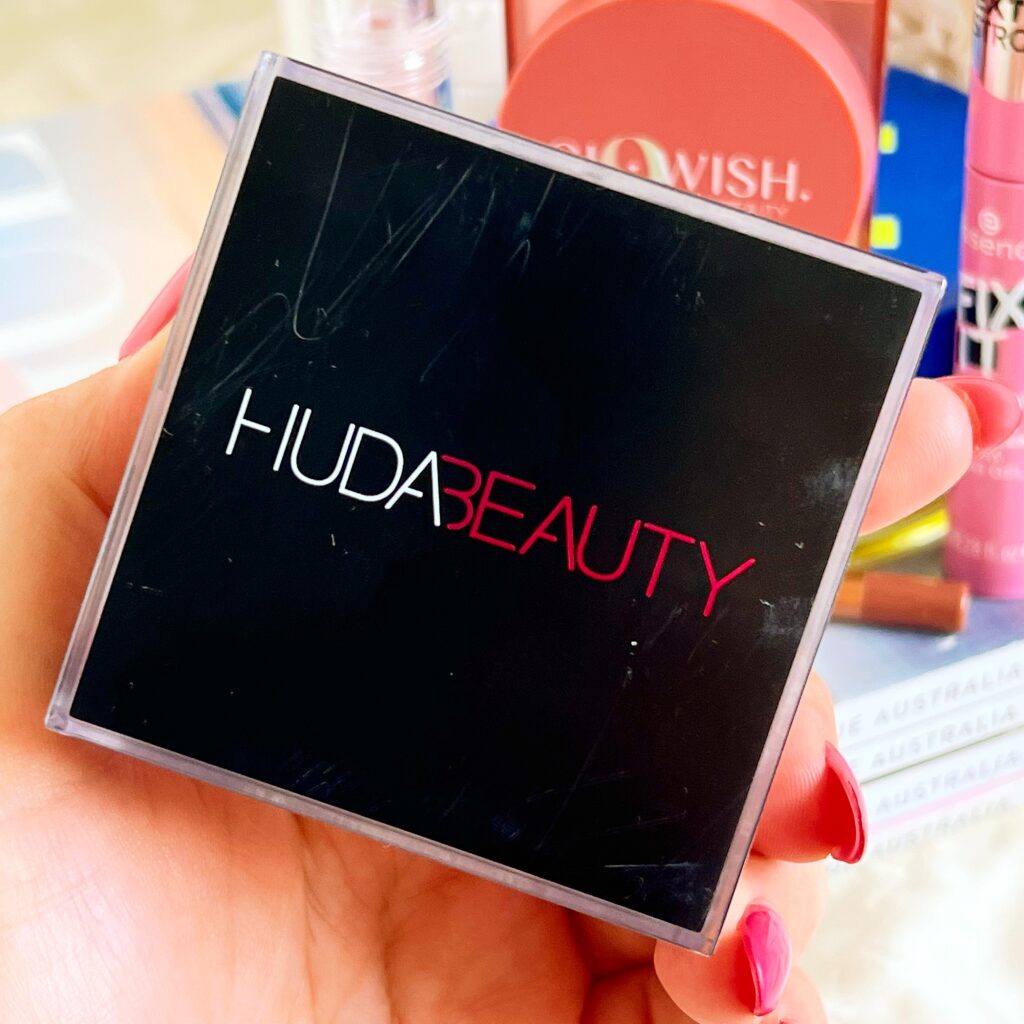 HUDA BEAUTY EASY BAKE LOOSE POWDER – $52.00
This month, I finally retired my ancient Too Faced Peach Perfect Setting Powder (turns out that's what's been fucking up my makeup these last few months). And because I do like having a loose powder in my routine, I decided to bite the bullet and purchase what is easily the most hyped setting powder on the internet. The Huda Beauty Easy Bake Powder. Now, I know that this powder is super duper viral online. I don't just like it because it's popular. I like it because it's dang good! I was gobsmacked the first time I used it. A little bit goes such a long way. And it truly blurs everything. Especially if you use it with a velour puff.
HUDA BEAUTY GLOWISH BLUSH POWDER in CHEEKY CORAL – $32.00
Another Huda Beauty goodie (I'm super tempted to do another One Brand Recommendations), the Glowish Blush Powders are absolutely phenomenal. Why don't I hear anyone talk about this formula? It's so easy to blend, and adds such a stunning luminosity to the skin. I definitely want to pick up more shades of these.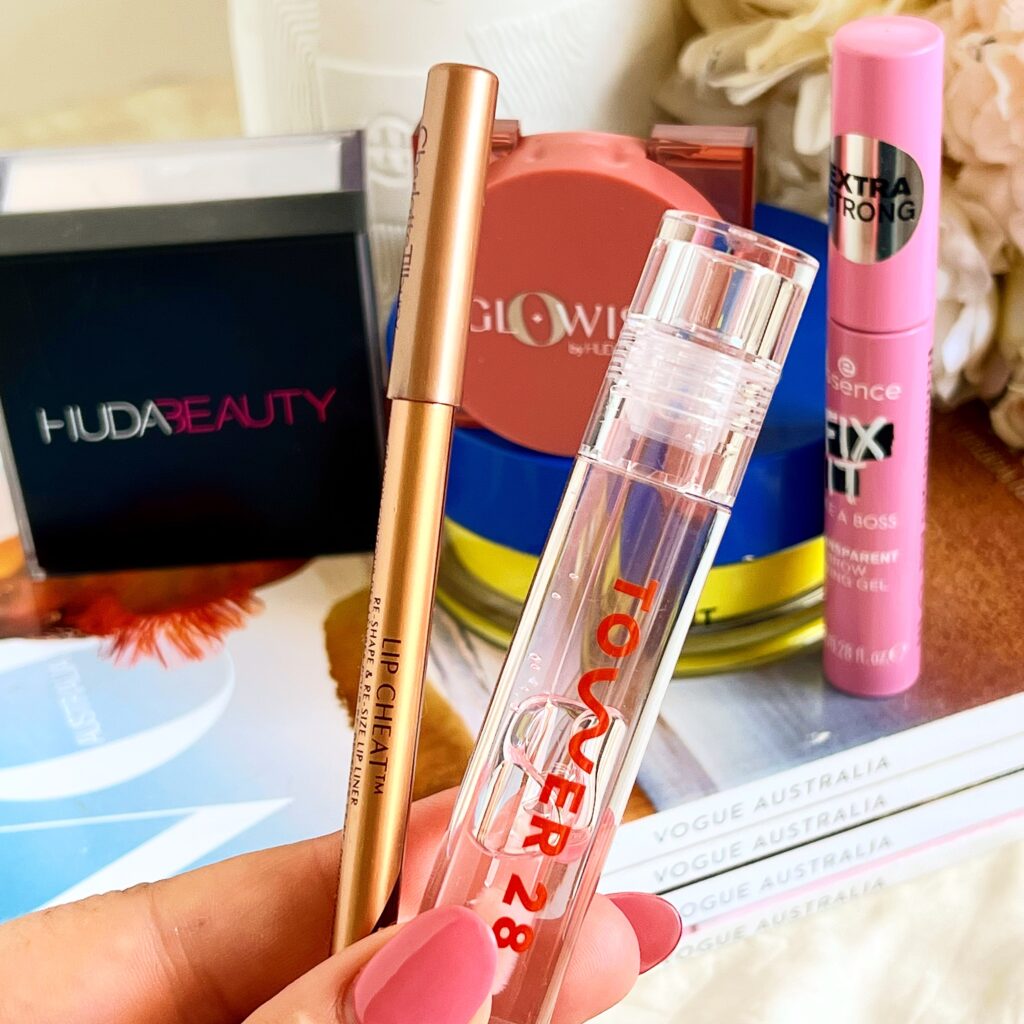 CHARLOTTE TILBURY LIP CHEAT in ICONIC NUDE – $35.00 & TOWER 28 SHINE ON LIP JELLY in CHILL – $24.22
OK, I'm stretching the rules here. But in all honesty, I was rarely wearing one without the other over the last few months. The Charlotte Tilbury Lip Cheats are criminally underrated as far as liners go. Admittedly, they aren't as creamy as some of the other liners that I've tried. But they almost grip to the lip and last for ages. And paired with this gloss from Tower 28, it was the perfect 90's style lip. I wore this all the time and I got so many compliments for it.
That's a wrap on the beauty fave. Now, onto the random faves!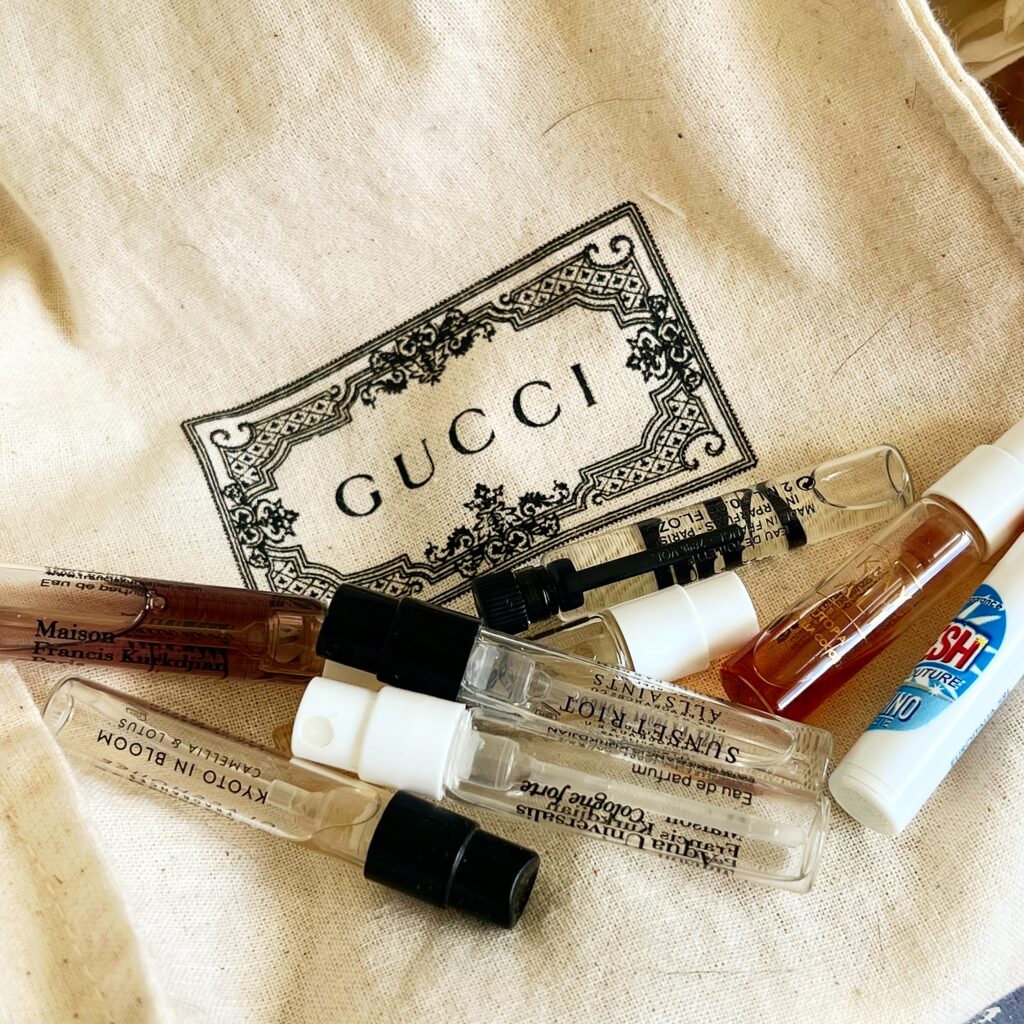 THE GUCCI BAG OF FRAGRANCES – Like many of y'all, I have a collective ton of fragrance samples that I desperately need to go through. But I always used to keep them stashed away and forget about them. So, I decided at the start of 2023 that I wanted to use up as many as possible! I put all of my samples in this cute little canvas bag I got from Gucci (you get them when you order makeup from the Gucci website). And every morning, I pull one out at random and I use it. It's been such an effective way to motivate me to use up my samples. And I have discovered so many fragrances that I now want to buy the full size of. I'm now tempted to do this with some of my other samples.
POKER FACE (Stan) – I'm a sucker for a fun murder mystery show. And this one comes from the incredible mind of Rian Johnson (best known for the Knives Out movies). Poker Face stars Natasha Lyonne as Charlie Cale, a casino waitress on the run from her former boss, who possess the uncanny ability of knowing if someone is lying to her. Every week she meets a new cast of fun (and impressively cast) characters who might be involved in something sketchy. And she has to figure out the who, what, when, why, and how of it all. And it's a total blast! It's funny, breezy, and it has kept me on my toes (there was one episode where I didn't know who was dying until they did). The first seven episodes are on Stan. With the eighth airing tonight. And yes, it has been renewed already.
EXTRAORDINARY (Disney +) – Poker Face is, to me, the best new show of the year. But Extraordinary is easily my favourite. The concept is deceptively brilliant. It's very much a slice of life comedy. But it's set in a world where everyone, once they've turned 18, develops a superpower of some description. Everyone, that is, except our hero, Jen (played masterfully by newcomer Máiréad Tyers). Who at 25 still hasn't got her power yet. And the show is pretty much all about how she deals with that alongside her friends and family. If you're a fan of Sex Education or Derry Girls, I can see you loving this (the humour is very similar). I cannot recommend it enough. All eight episodes are on Disney + and season 2 is coming soon!
And that is it for Summer 2023! Now, hopefully we see some less crap weather! One can only hope. How was your summer? And what products did you discover? Let me know in the comments below.
Cheers and love
Emily xo