Huzzah and rejoice, my makeup loving friends. Because the first Sephora sale of the year is upon us! This sale kicks off today (which is why this is going live day early). And ends on Sunday the 19th of March. So, what's the discount? Only a cool 20% off storewide! With a minimum spend of $100 (which, in Sephora, is easy to do).
Now, it's been a hot minute since the last sale (which was November). And there have been a ton of new and exciting launches that I've been itching to talk about. So, these are my five picks for the sale. All of these are products that I've been obsessed with at the moment. And I hope you love them too if you pick them up. Let's get into it!
*Em's Note* This will probably be a permanent thing that I'll add in for all of my future sale posts. Please don't feel the need to just spend for the sake of the sale. Sephora does these sales all the time throughout the year. So you're definitely not missing out on anything if you sit this one out. Please shop responsibly.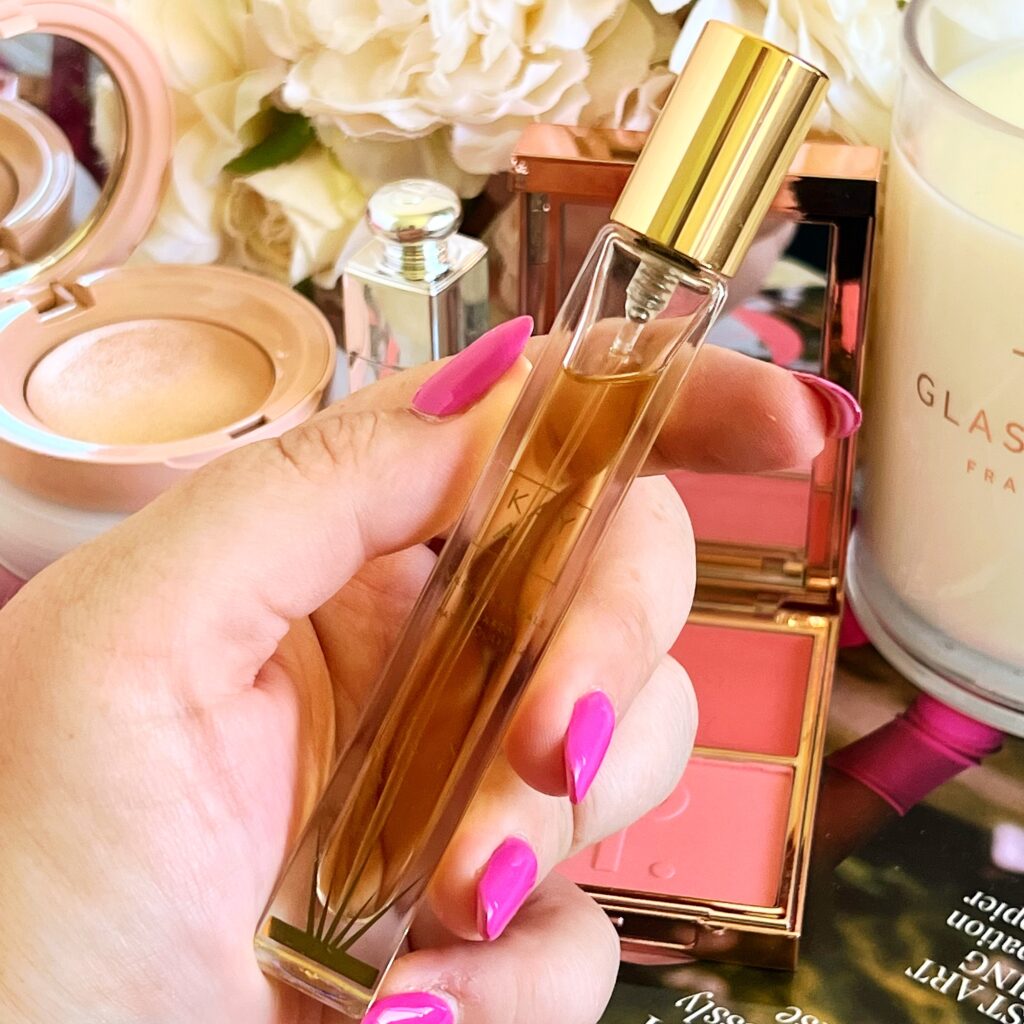 KAYALI VANILLA ROYALE SUGARED PATCHOULI 64 EDP – $38.00 for 10ml
I know, I know. Another Kayali fragrance recommendation. I can justify this in two ways. 1) I've never had Vanilla 28 in my recommendations before. And 2) HOLY SHIT, THIS IS AMAZING! Kayali's Vanilla Royale is Vanilla 28's sexy older sister. It has the sweetness of the vanilla. But also some really complex notes in the mix like the Rum, Oud, and Rose. All of those together create an intoxicating combination that I cannot resist. Also, this stuff lingers! I wore this on Saturday. I can still smell it on my shirt that I've washed. Absolutely phenomenal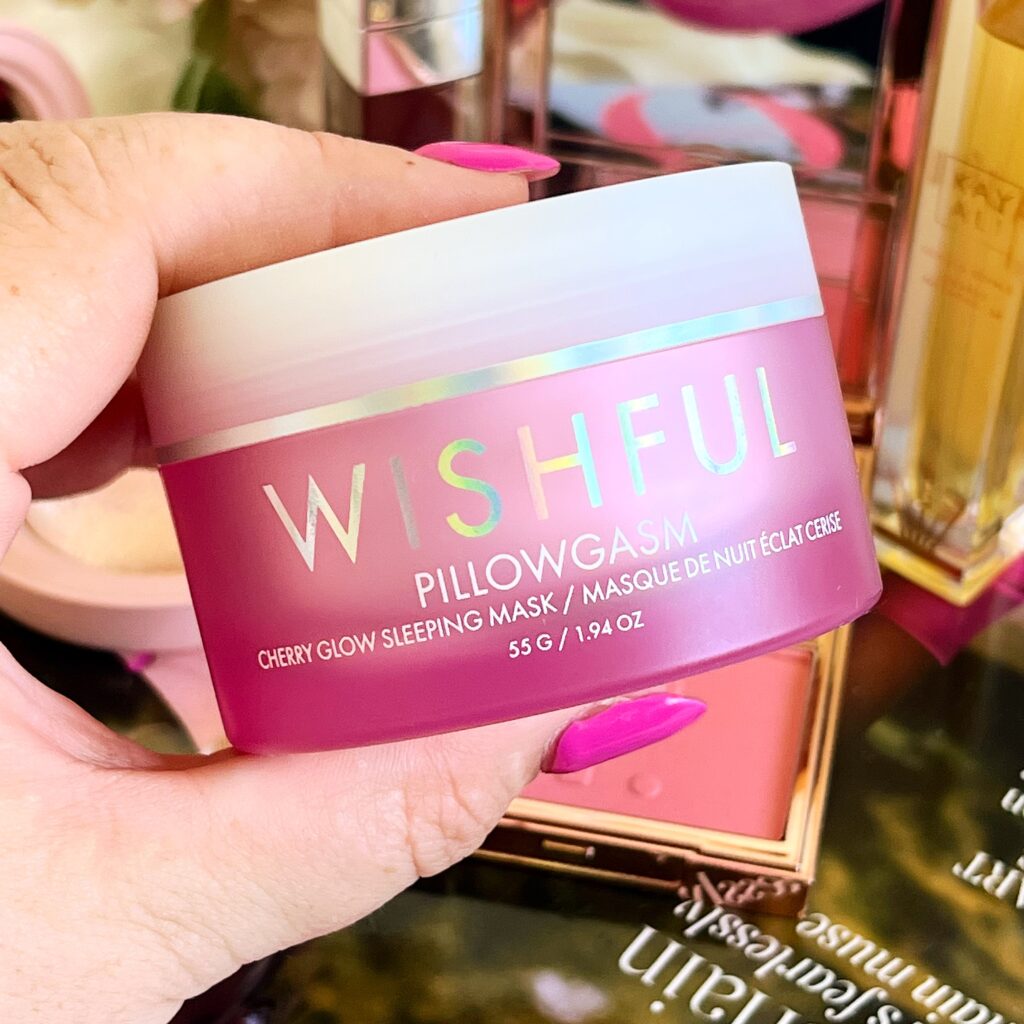 WISHFUL PILLOWGASM CHERRY GLOW SLEEPING MASK – $60.00
Staying in the Kattan family, we have the Wishful Pillowgasm Sleeping mask. Now, I've actually had this for a minute. But I've only started using it recently. And let me tell you, I am hooked. The way I use it is on my retinol nights (so 2-3 times a week). I'll smooth a thin layer on my face in place of my regular moisturiser. Leave it for 10-15 minutes. Wipe off the excess. And then hit the hay. The next morning, my skin is so soft and bouncy. It's packed with a ton of great ingredients. My skin is loving it.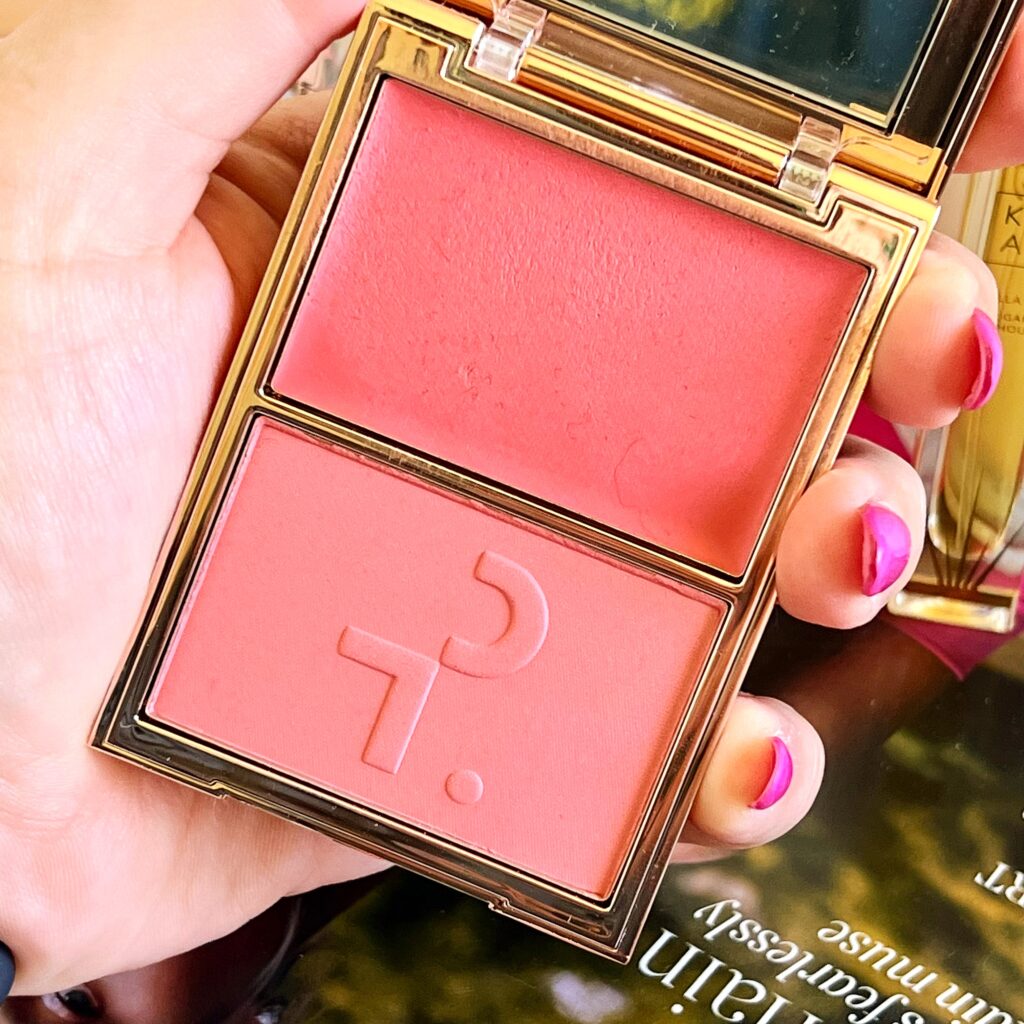 PATRICK TA MAJOR HEADLINES DOUBLE TAKE CREME & POWDER BLUSH – $55.00
So, do you remember last year how I was all about the orange blush? Yeah, that's how I feel about pink blushes now. It's like something clicked in my brain and now all I want to wear is pink blush. Now, I've recommended a few blushes in my previous sales post's. But this one from Patrick Ta is a new one. And I freaking love it. The shade is She's That Girl. And the tone is absolute perfection on me. I love this all over my cheeks, temples, and nose. It's so flirty and girly. And yes, I do do the Patrick Ta Technique where I apply the powder first, then the cream. It shouldn't work. But it totally does.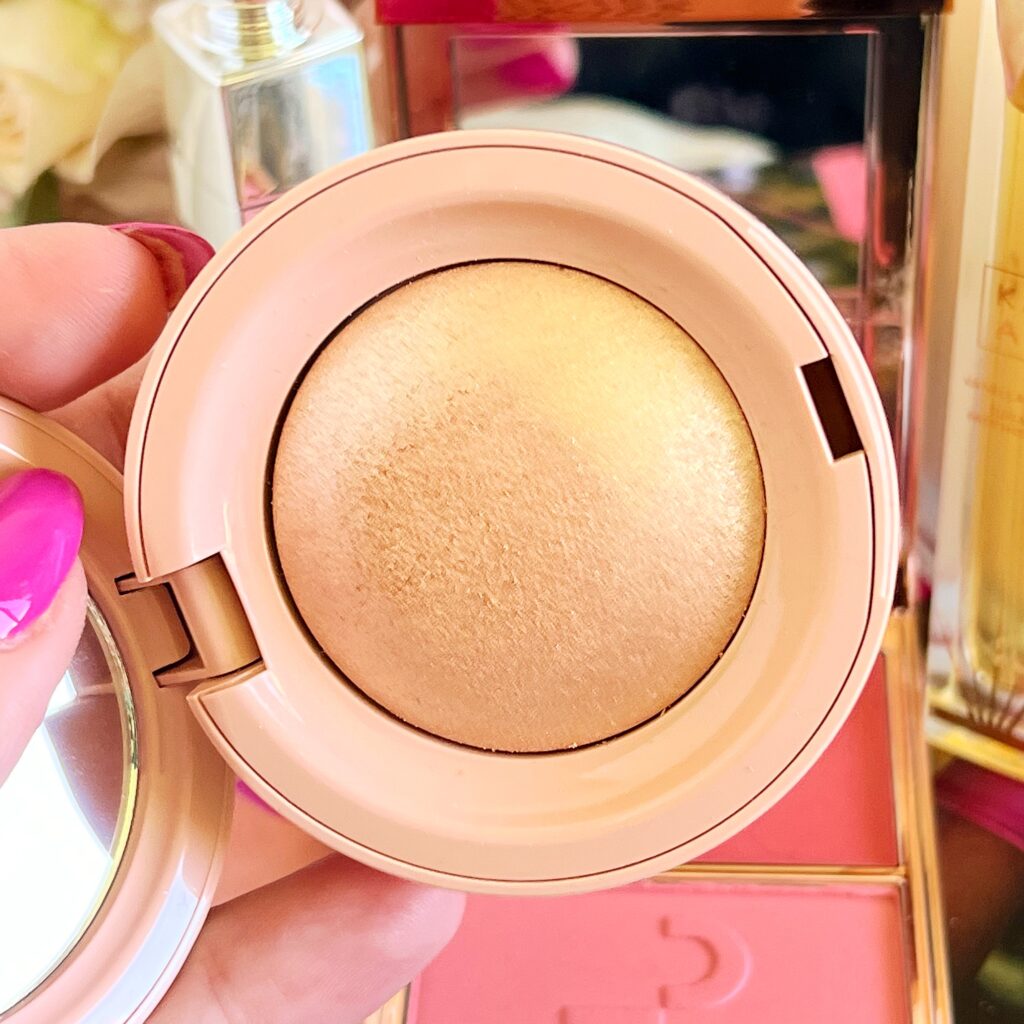 RARE BEAUTY POSITIVE LIGHT SILKY TOUCH HIGHLIGHTER – $44.00
Come on, it's my first Sephora sale post of the year. You knew this was going to be here. But yes, the new Rare Beauty highlighter's are blingy perfection in a pan. I have the shade Exhilarate. And if you are the same skin tone as me, you need this in your cart yesterday. Also, if you spot the corresponding highlighter brush? Get that too! It's a goodie.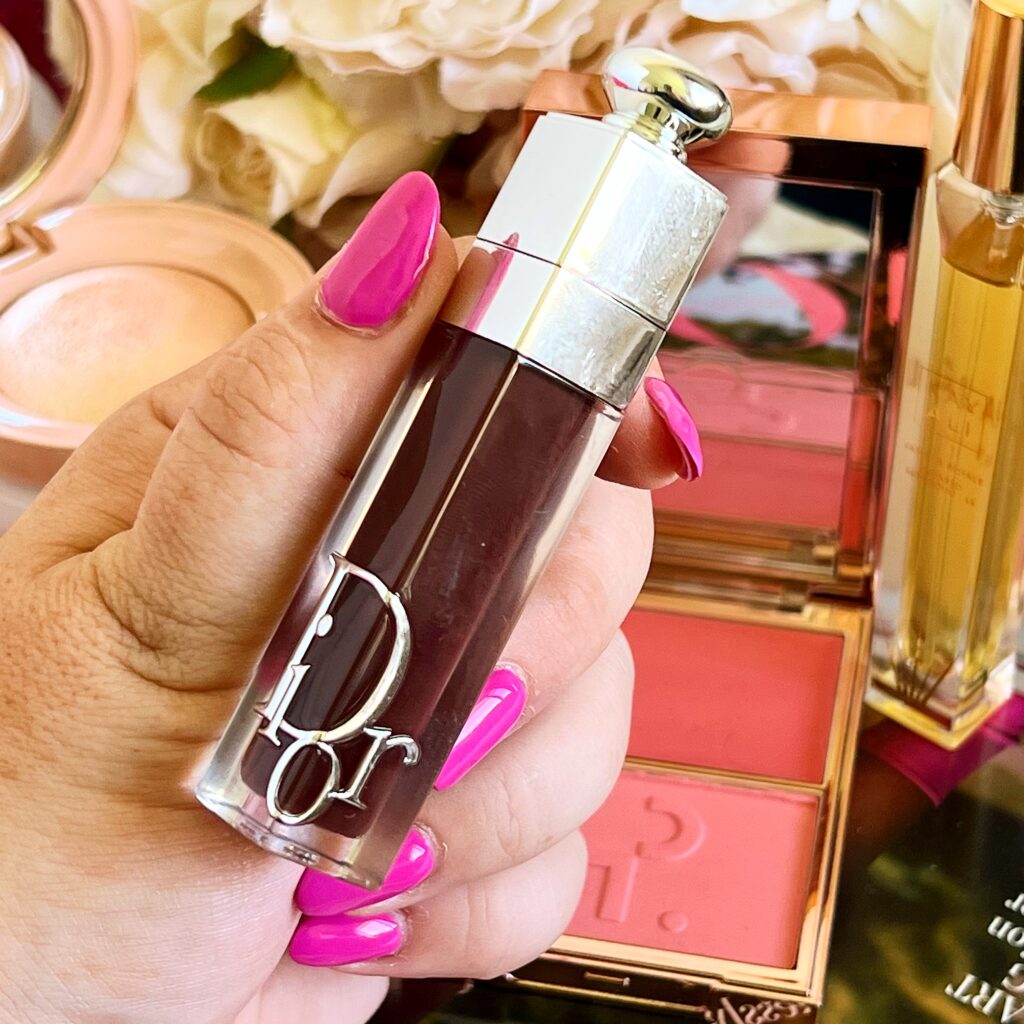 DIOR ADDICT LIP MAXIMISER PLUMPING GLOSS – $62.00
One of my favourite glosses has had an upgrade and a shade extension! I've loved the Lip Maximiser's for a while. And this new formula is so good. They're so smooth and luscious feeling on the lips. With just a hint of minty tingle to give your lips a plumped effect. If you're going to really treat yourself during the sale, these are what I would be picking up.
And those are my picks for the sale. As for what I'm picking up, stay tuned for my Instagram stories tomorrow. Because I'm still debating on a few things at the time of writing. Let me know what you have your eye on down below!
Cheers and love
Emily xo