You know the new year can't really start until my Bellabox drops on my desk! That's right. My January Bellabox is finally here and it's bursting with all kinds of goodies. This month doesn't appear to have a theme, but that's ok. I'm still ready to dive on in!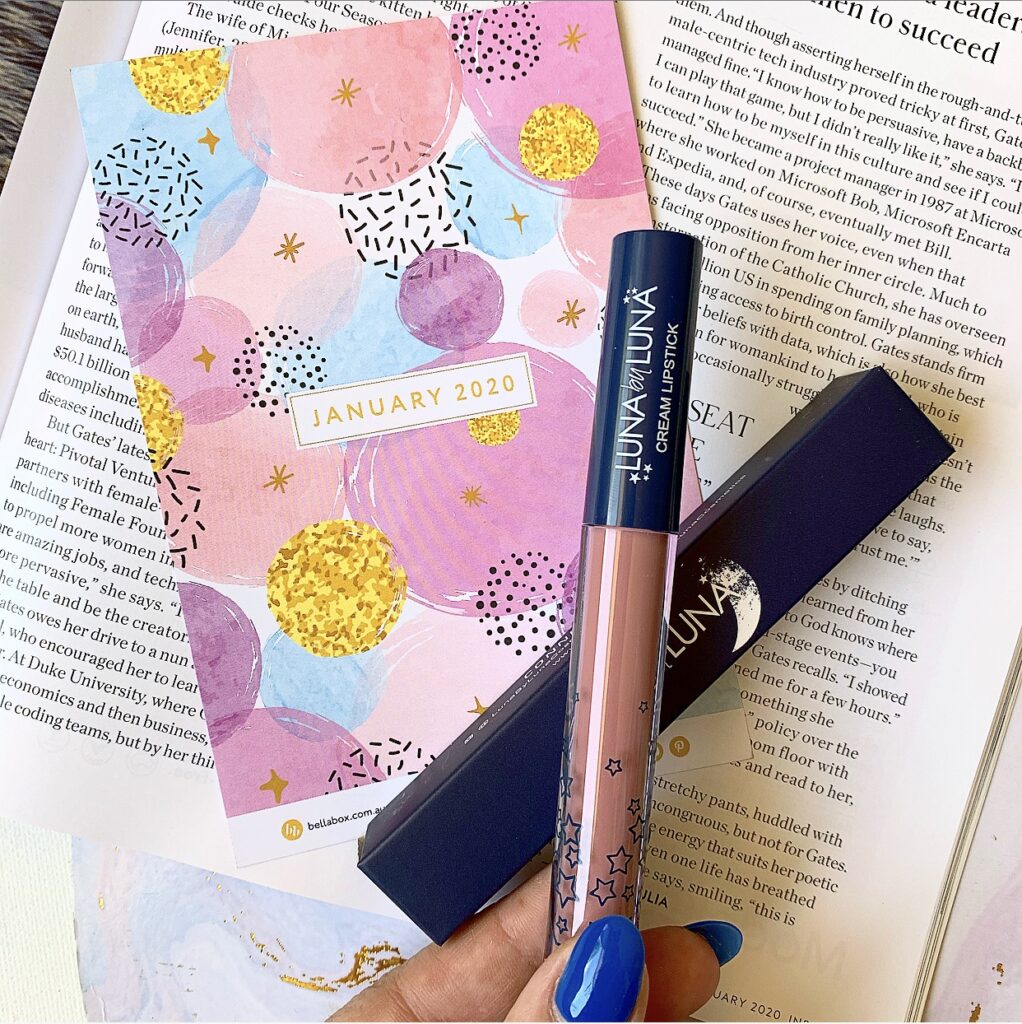 LUNA BY LUNA CREAM LIPSTICK – $18.00US
The hero product for this month, this is the second Luna By Luna product that I have received. So I'm pretty excited to be trying more from them. This is described as a light weight, cushion like feel without the uncomfortable dry down. The shade I chose was Karina, which is a pinky nude shade. While this isn't the kind of colour I would wear on it's own, this is the kind of shade that I love to mix with a deeper liner or gloss. Either way, its very nice and comfy on the lips so I'm pretty stoked!
YOU CAN FIND LUNA BY LUNA AT: lunabyluna.com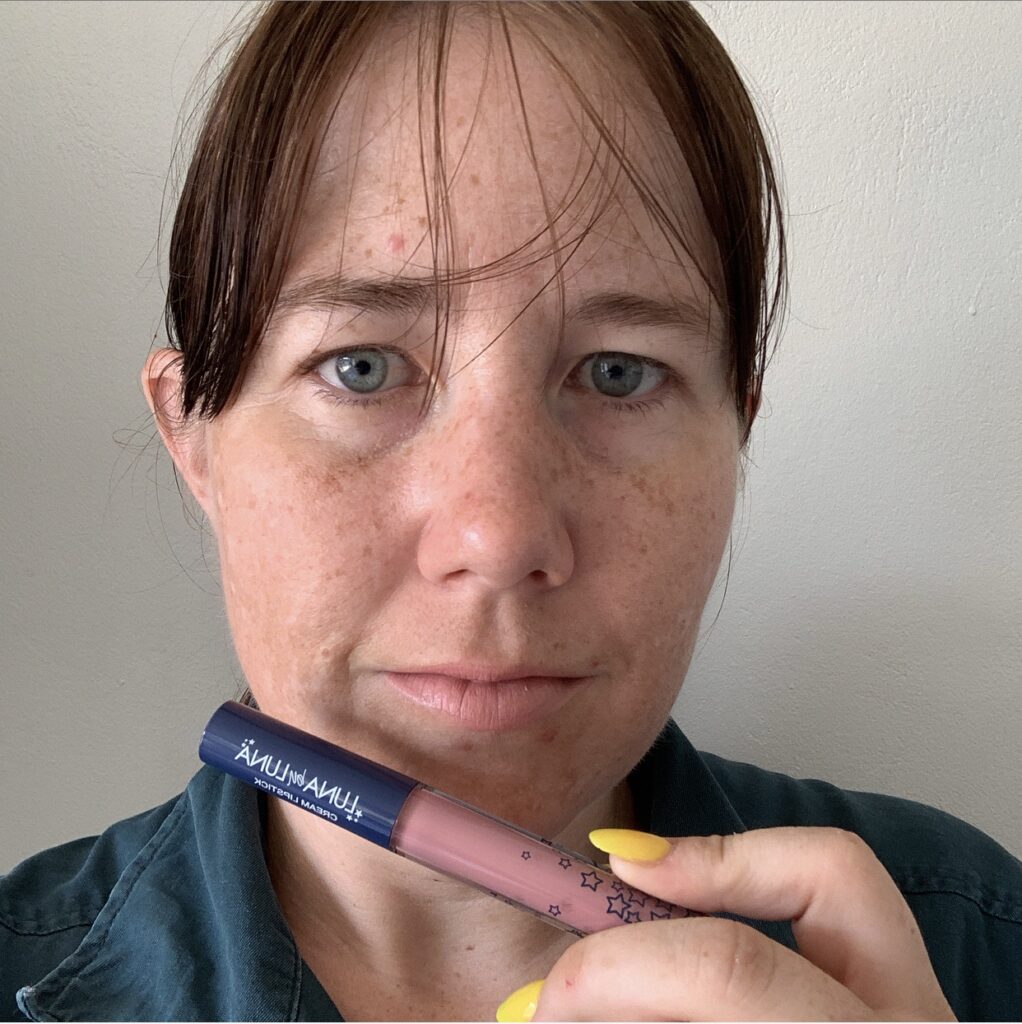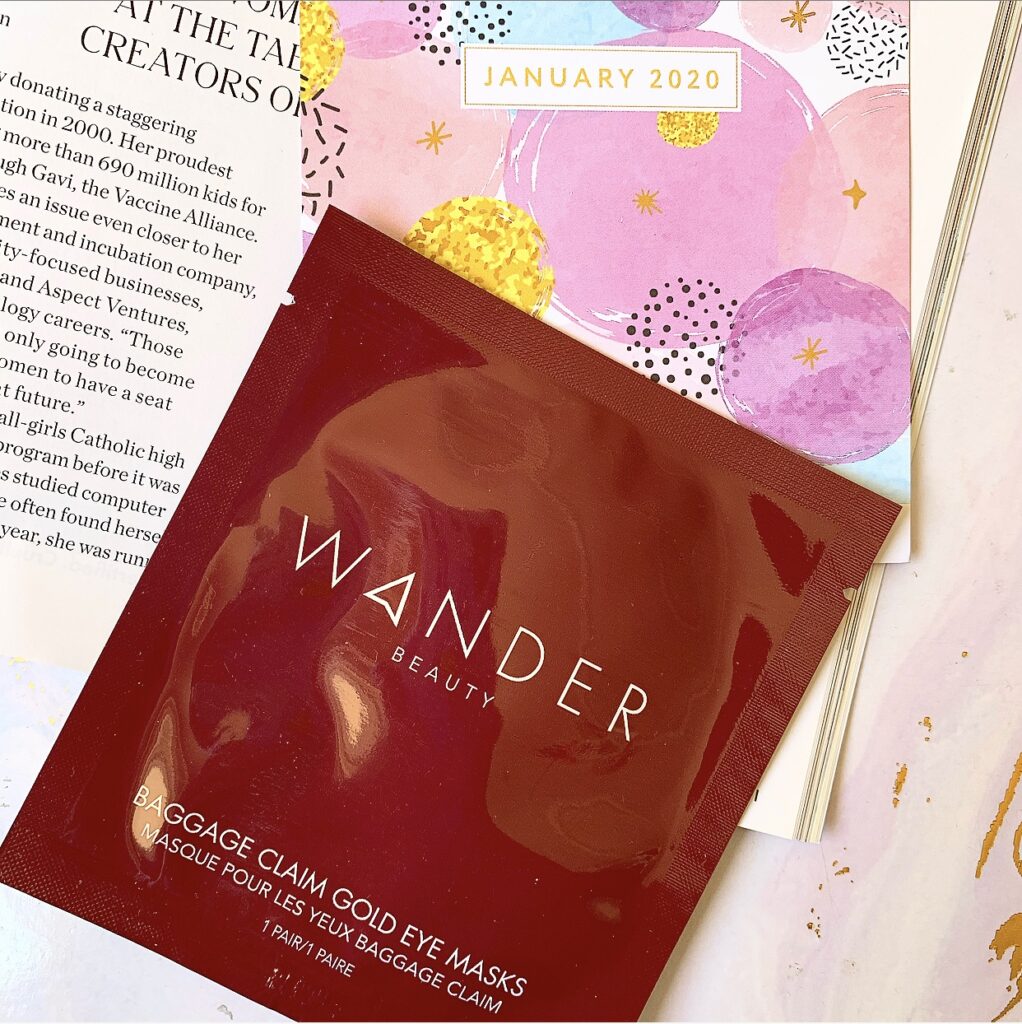 WANDER BEAUTY BAGGAGE CLAIM GOLD EYE MASKS – $39.00
I have seen these pop up in the past via Boxy Charm unboxings. So I'm super excited to see them here! The eye masks are infused with hyaluronic acid and Aloe Leaf to help soften and soothe the under eye area. As tempted as I am to use these now, I might hold on to them for the time being. Might use them before my wedding!
YOU CAN FIND WANDER BEAUTY AT – Sephora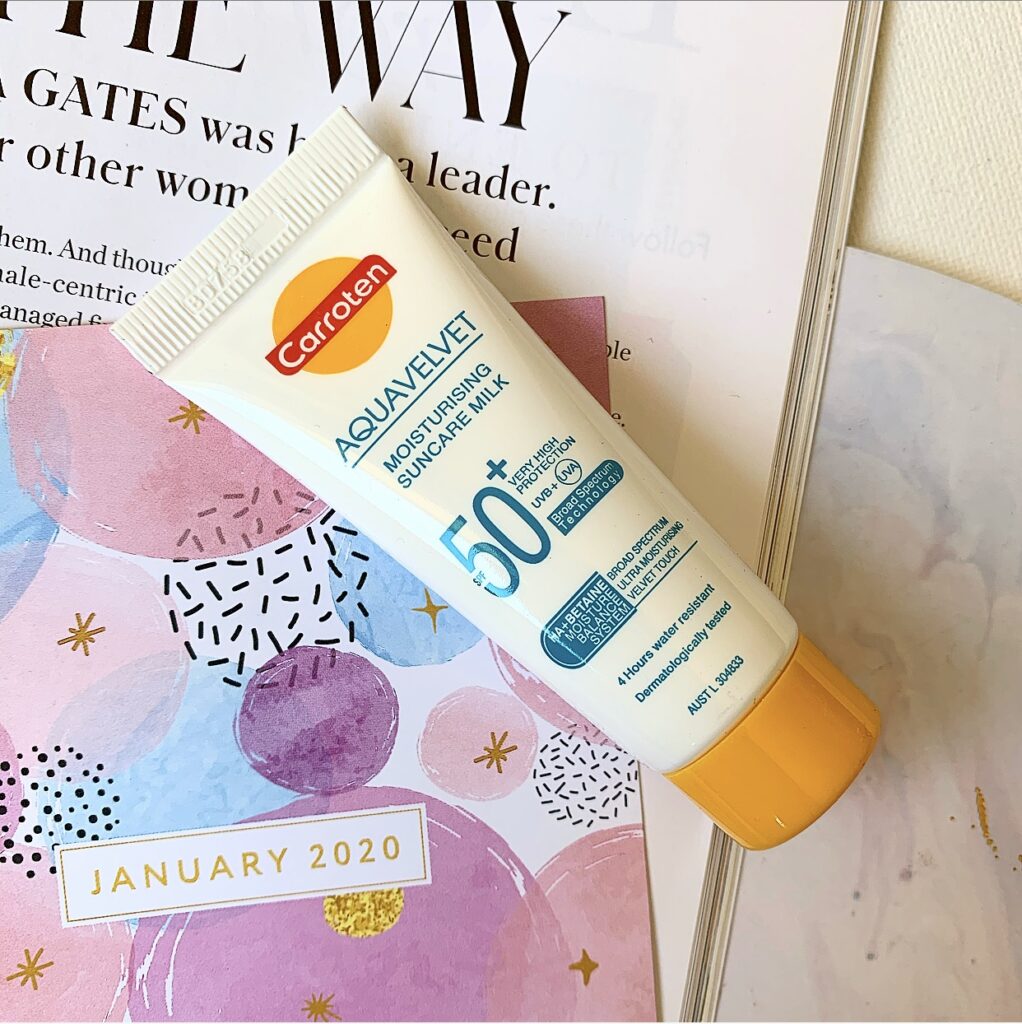 CARROTEN SPF50+ AQUAVELVET MOISTURISING SUNCARE MILK – $17.99
I've said it before and I'll say it again. I see SPF50+, I love it! This does have a nice, liquid consistency that'll soak into the skin very quickly!
YOU CAN FIND CARROTEN AT – Chemist Warehouse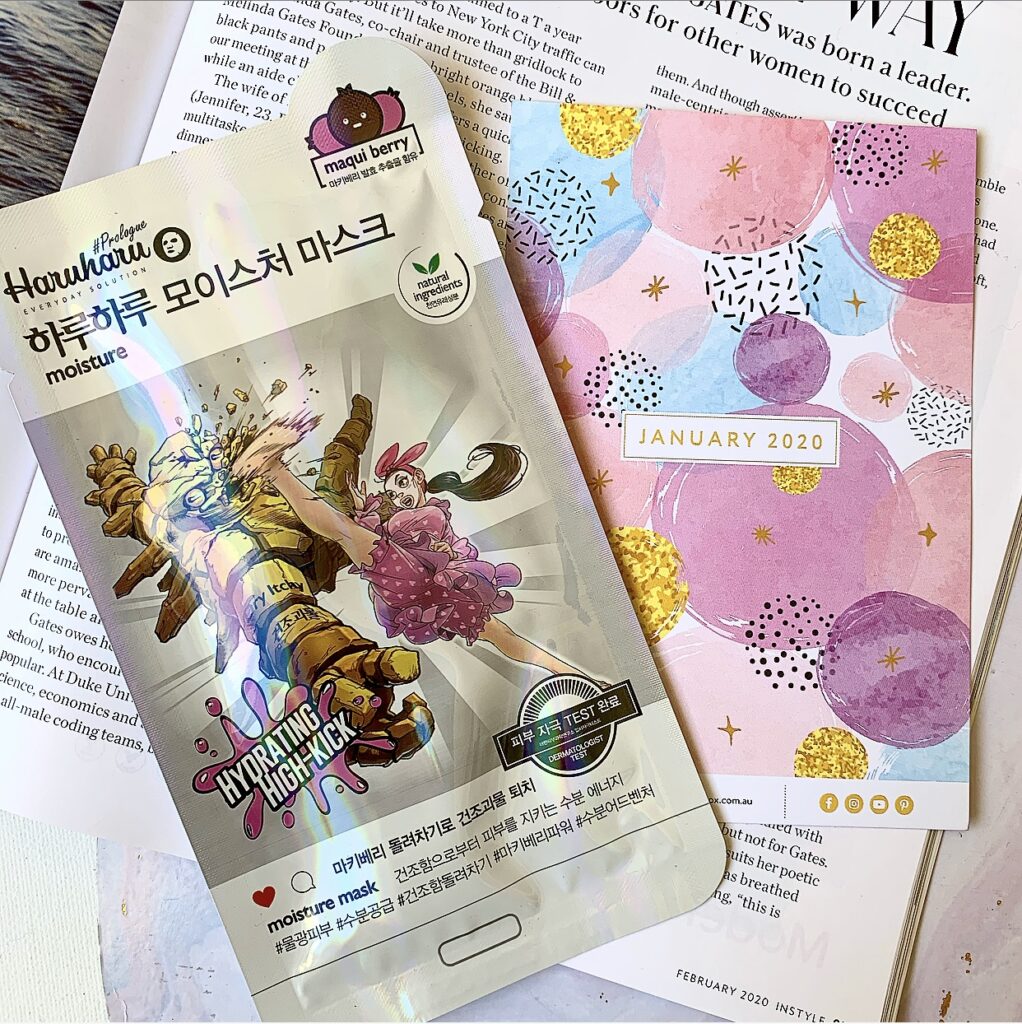 HARUHARU MOISTURE SHEET MASK – $22.50 for 5pk
HaruHaru is very well known for their awesome sheet masks. I didn't realise that awesomeness extended to the packaging! I mean? How cool is it?! I'll be using this for sure!
YOU CAN FIND HARUHARU AT – haruharu.com.au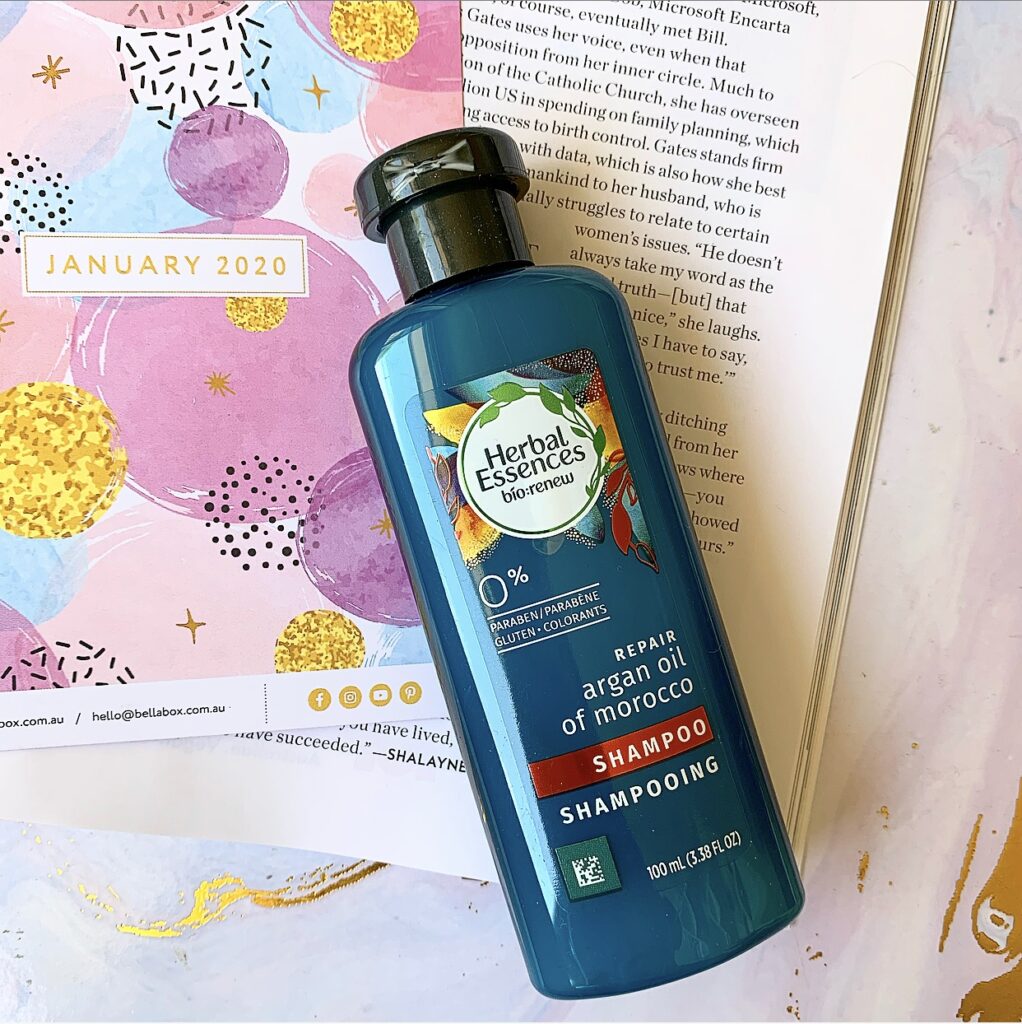 HERBAL ESSENCE BIO: RENEW ARGAN OIL OF MOROCCO SHAMPOO – $11.99
Probably the one thing I was hoping I wouldn't get in my box. I do love Argan Oil in my haircare but when I looked at the ingredient's list, I saw my old friend SLS. Which I'm still avoiding where I can. So, I might pass this along to a sibling or a niece.
YOU CAN FIND HERBAL ESSENCE AT – Priceline, Woolworths, Coles, Chemist Warehouse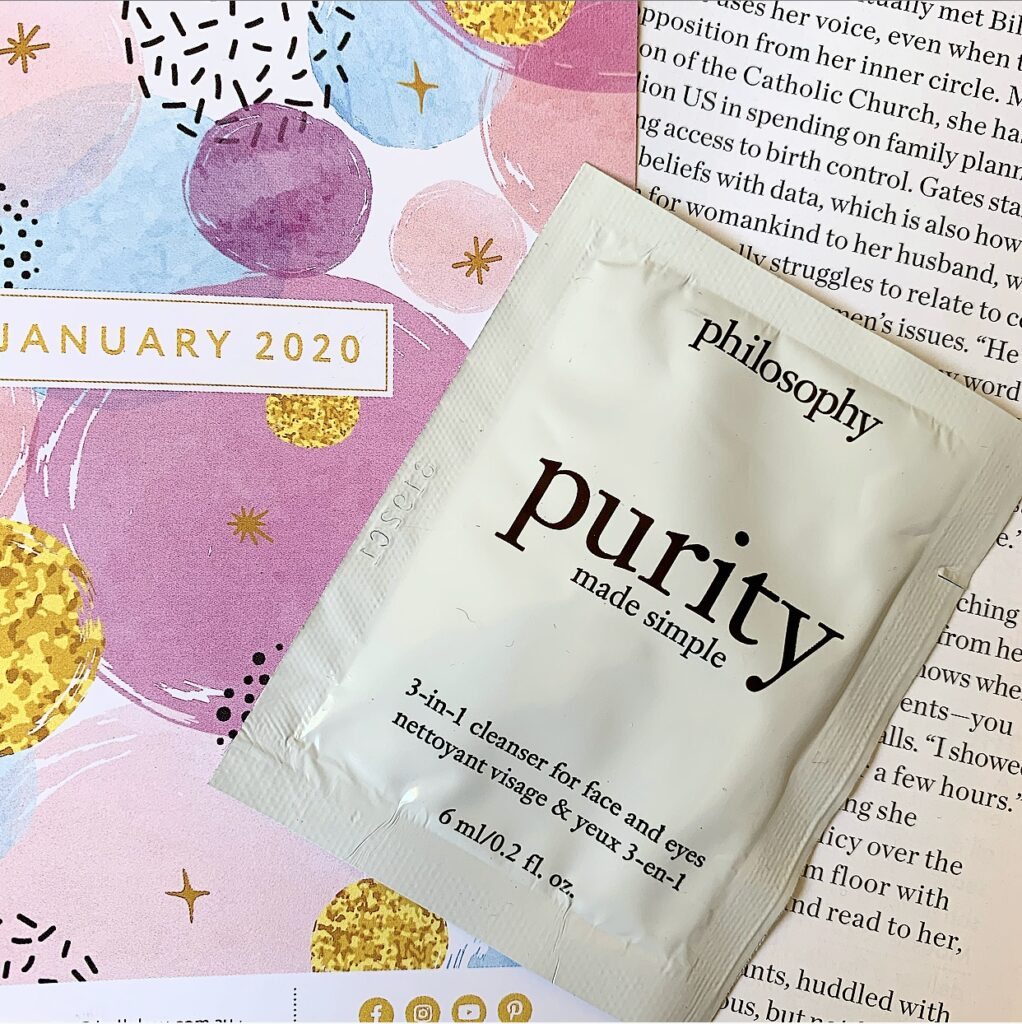 *BONUS* PHILOSOPHY PURITY MADE SIMPLE FACIAL CLEANSER – $52.00
You know how I mentioned that I would probably pass along the last sample of this I got? Well, I'm currently using it right now. I guess that's what happens when you run out of all of your other cleansers. What I'll probably do is decant this into the bottle I'm already using.
YOU CAN FIND PHILOSOPHY AT – adorebeauty.com.au
And that is that for my January Bellabox! Let me know if you got anything different down below. I'm always curious about that. And I hope you all have a great weekend!
Cheers and love
Emmie xo