Another month rolls around and there is a new BellaBox on my desk delivering the goods! There was a lot to look forward to with this month's box (I caught the sneak peek), so let's dive right in!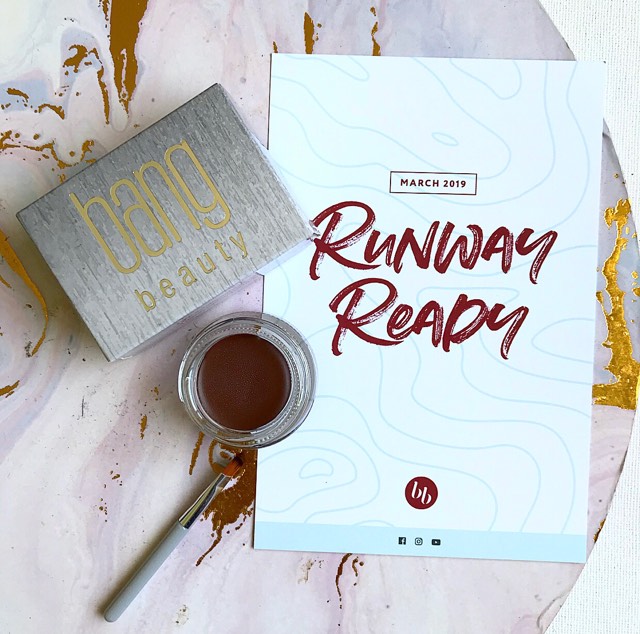 BANG BEAUTY BROW CREAM – $22.00US
The hero product for this month, this brow pomade us described as a creamy lightweight formula that applies soft layers to easily bulid your brows to your desired look. Personally speaking, I'm a devoted pencil pencil gal and I haven't ever used a pomade before, but I'm excited to give this a go!
YOU CAN FIND BANG BEAUTY AT: www.bangbeautyofficial.com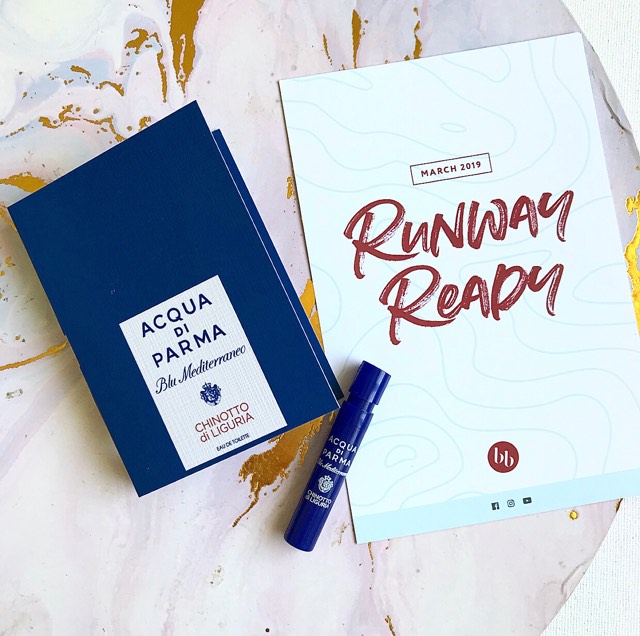 ACQUA DI PARMA CHINOTTO DI LIGURIA – $119.00
I tend to be funny with fragrances. I personally don't wear them enough to warrant buying a full size. But I do like having the mini's. And this one sounds right up my alley. With notes of Jasmine, Geranium, Rosemary, Cardamon, Patchouli and Musk, this perfume is the sort of thing I would go for.
YOU CAN FIND ACQUA DI PARMA AT: David Jones, Myer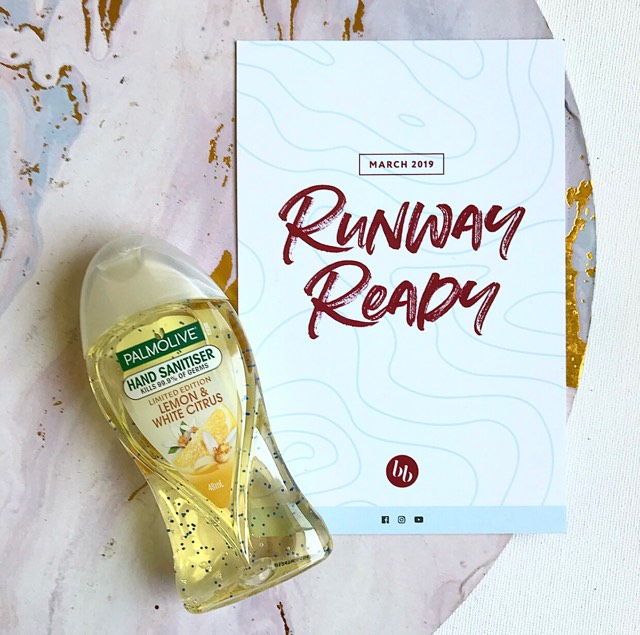 PALMOLIVE HAND SANITISER in LEMON & WHITE CITRUS – $3.69
It would be correct to assume that this was the product I was the most excited for. I always have hand sanitser at close reach and I recently ran out of my current handbag one. So this will quickly make a home there.
YOU CAN FIND PALMOLIVE AT: Chemist Warehouse, Priceline, Woolworths, Coles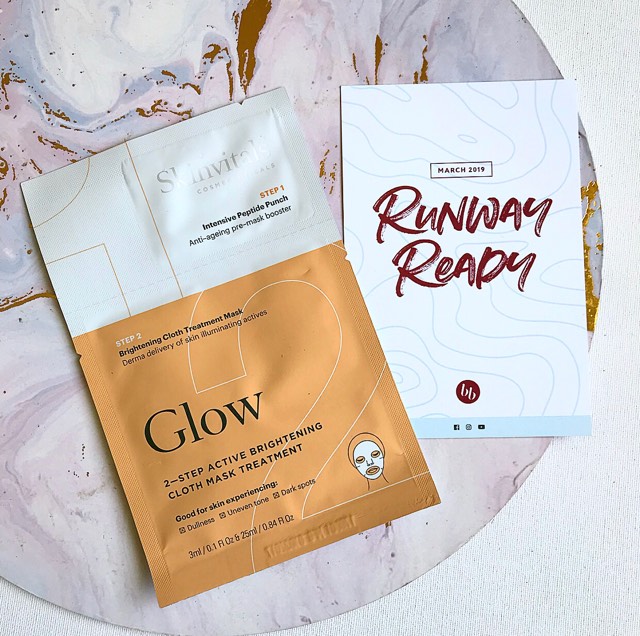 SKINVITALS GLOW 2 STEP ACTIVE CLOTH MASK TREATMENT in GLOW – $12.00
You know me, I love sheet masks and I use them as often as I can. The idea of the SkinVitals however is something cool. Unlike most sheet masks, this one is a two step process. Step one is a highly concentrated serum. Step two is the sheet mask! I am definitely looking forward to trying this one out.
YOU CAN FIND SKINVITALS AT: www.skinvitals.com, www.lookfantastic.com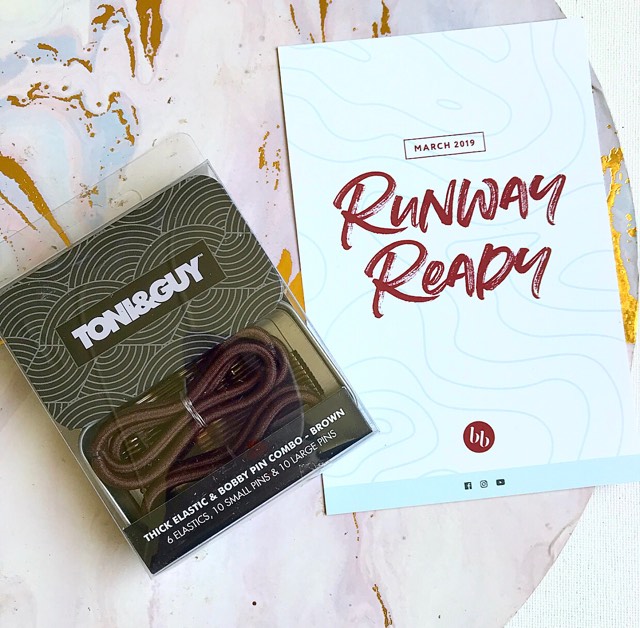 TONI & GUY THICK ELASTIC AND BOBBY PIN COMBO – $7.00
This couldn't have come at a worse time! I just cut three quarters of my hair off. I'll hold onto these for when my hair grows back. Might have to hide them from my cat. She LOVES hair ties!
YOU CAN FIND TONI & GUY AT: Woolworths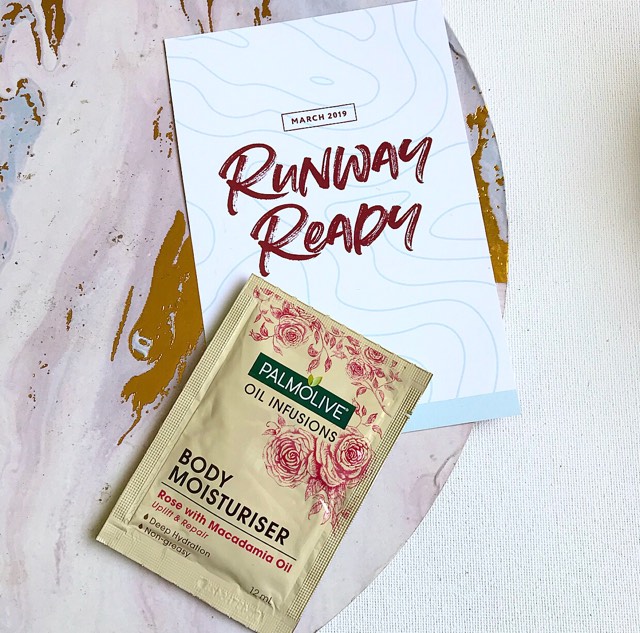 *BONUS* PALMOLIVE BODY MOISTURISER in ROSE WITH MACADAMIA OIL
Winter is on it's way. And Lord knows that I'll be hording body moisturiser to use on my scaly arms and legs. I'm unsure about the rose scent (it's not my favourite), but I will use this never the less.
YOU CAN FIND PALMOLIVE AT: Chemist Warehouse, Priceline, Woolworths, Coles
And that's that for the March box! Lots of awesome things that will surely make their way into my daily routine. Let me know what you got in your box down below.
Cheers and love
Emmie xo