Wow, a lot has changed since I last got my Bellabox. Basically, the whole world has gone insane and I'm doing my best to keep calm and feel normal. Which is why I'll still be doing my blog twice a week (with the exception of this Friday, you'll see why soon). Emmie's Beauty Life is my happy place and I hope to keep doing it for as long as I can.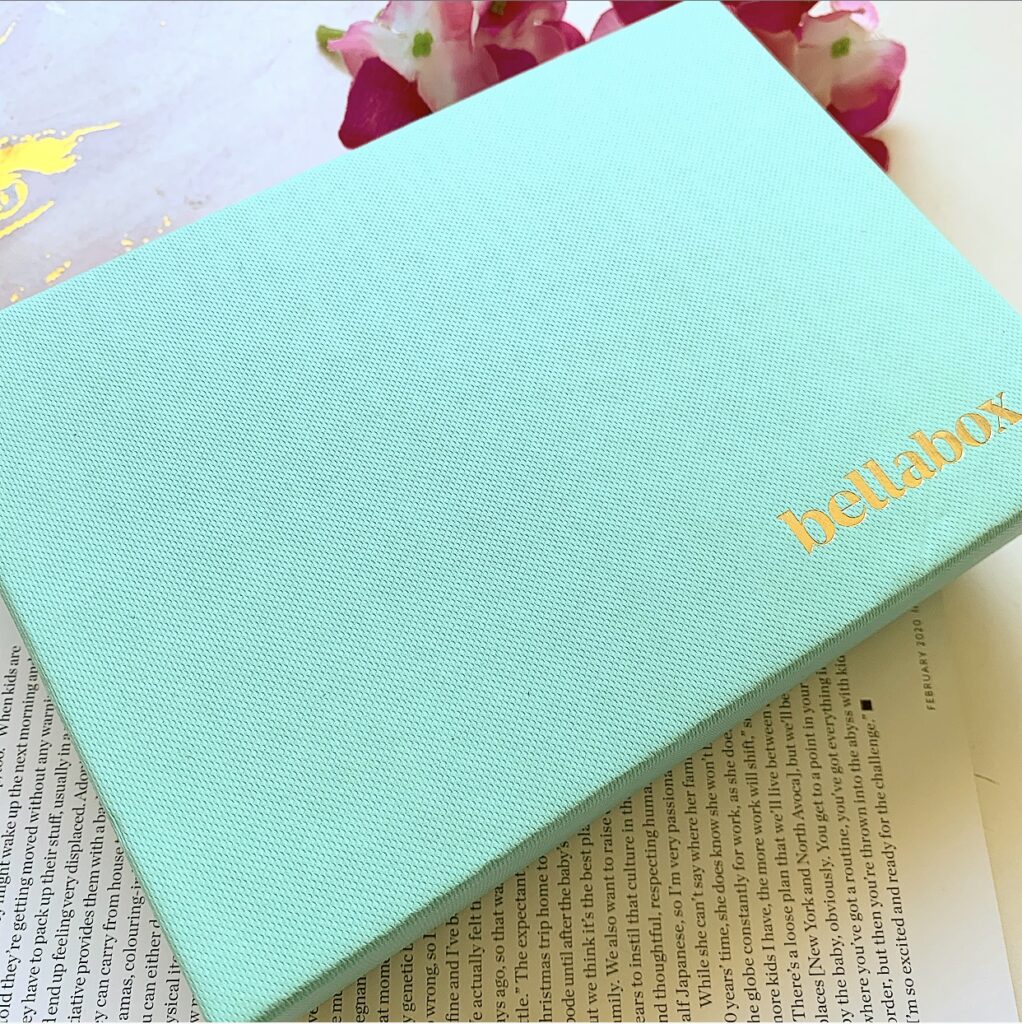 With that out of the way, I have my March Bellabox ready to go. And she's looking a little different. That's right, after eight years, Bellabox has gone and done a total facelift. With an all new design for the box and monthly colour scheme. Personally, I love it! The box feels so nice and sturdy. And I look forward to seeing what comes next.
Now, the fun part. Let's talk about what I actually got this month. As always, it was such a good box and I loved almost everything that I got. So, let's get into it.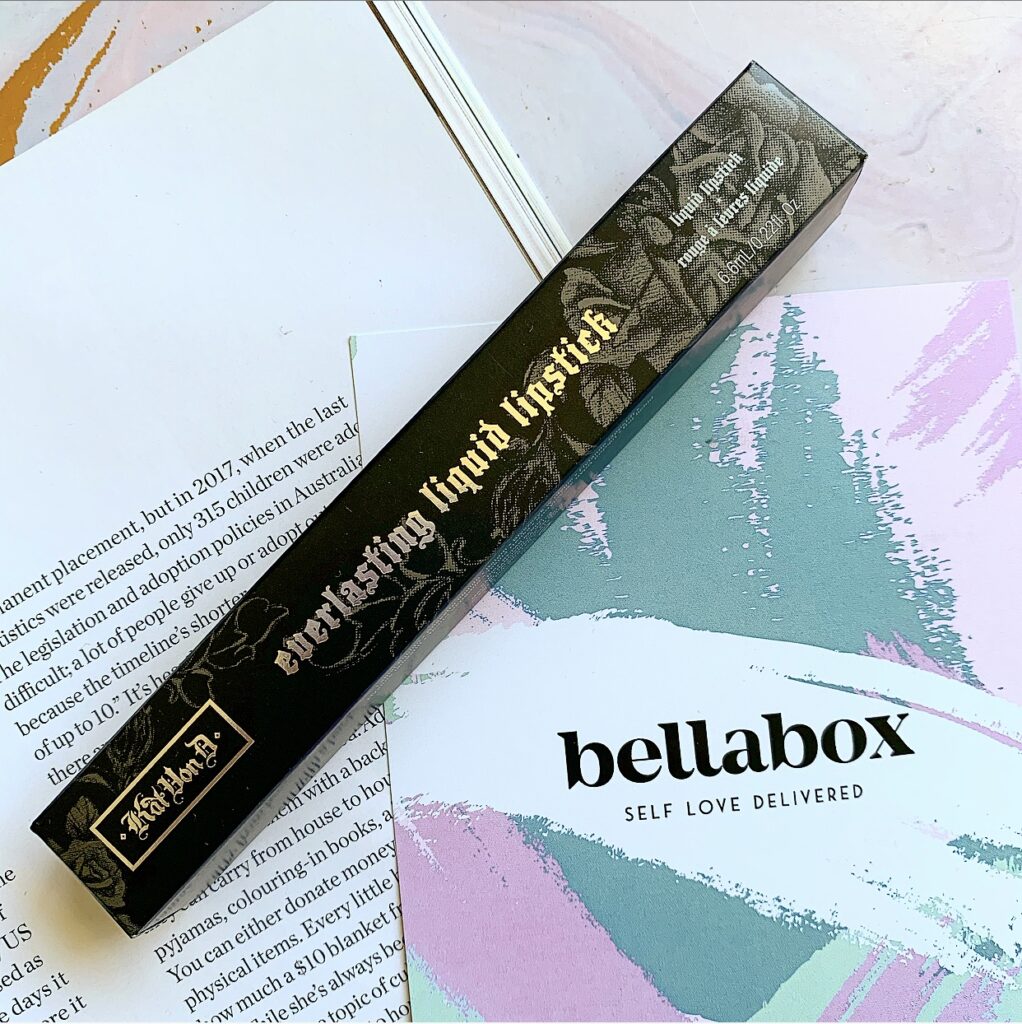 KVD VEGAN BEAUTY EVERLASTING LIQUID LIPSTICK – $28.00
When I saw that KVD Vegan Beauty was the hero brand for this month, I won't lie, I wasn't happy about it. Outside of the fact that I really don't like this liquid lipstick formula, long time followers will know that I'm not the biggest fan of Kat Von D and I haven't supported her or her brand for quite some time. I know that they are in the middle of a rebranding since she stepped down as CEO, I'm still not cool with them. So I'll probably save this for a giveaway (for the record, I picked the shade Bow N Arrow). But I do not plan on keeping this.
YOU CAN FIND KVD VEGAN BEAUTY AT – Sephora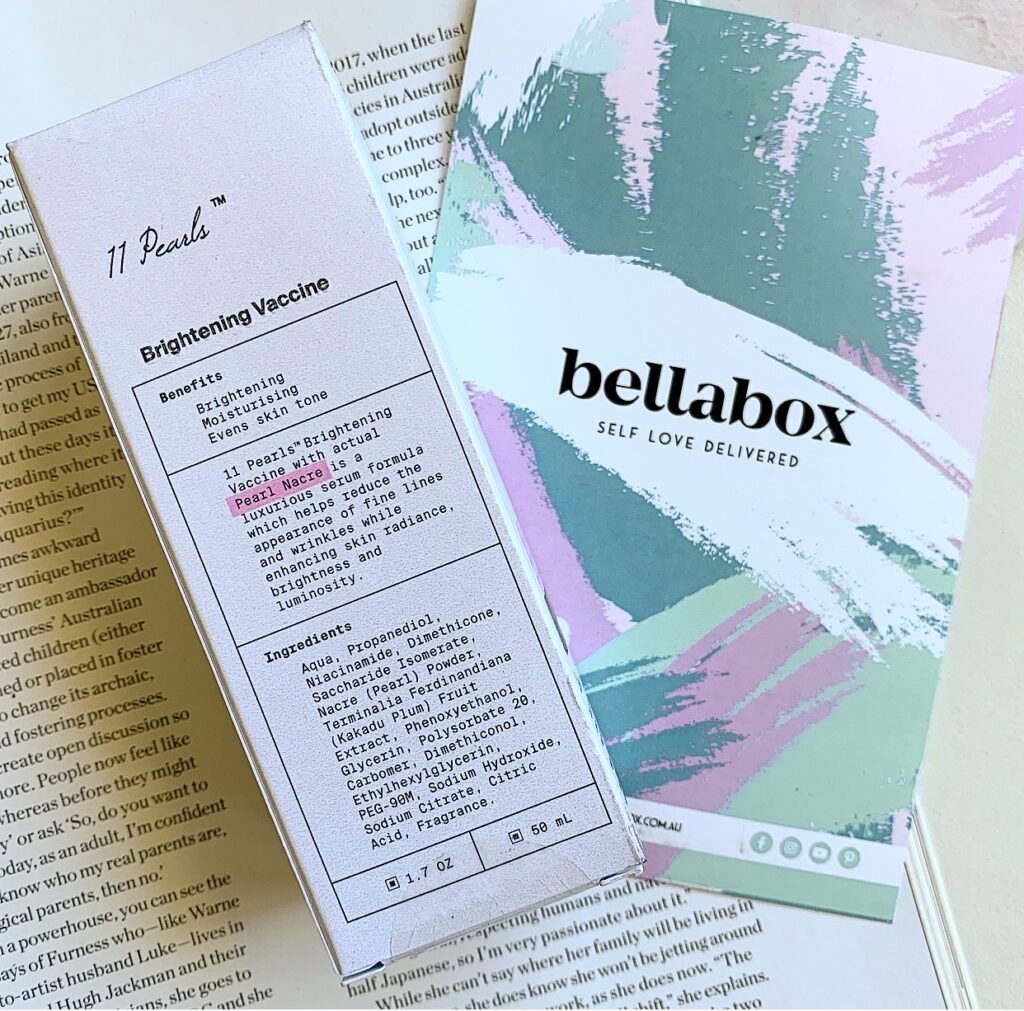 11 PEARLS BRIGHTENING VACCINE
On the other end of the spectrum, I was delighted to see this in my box! Niacinamide is one of my favourite skincare ingredients and this sounds right up my alley. I will definitely use this!
YOU CAN FIND 11 PEARLS AT – Priceline
JIINJU BEAUTY GINSENG & EUCALYPTUS UNDER EYE MASK – $4.00
With all of the craziness, Lord knows that I haven't been getting that much sleep. So you bet your ass I'm using these right now!
YOU CAN FIND JIINJU BEAUTY AT – Woolworths, Coles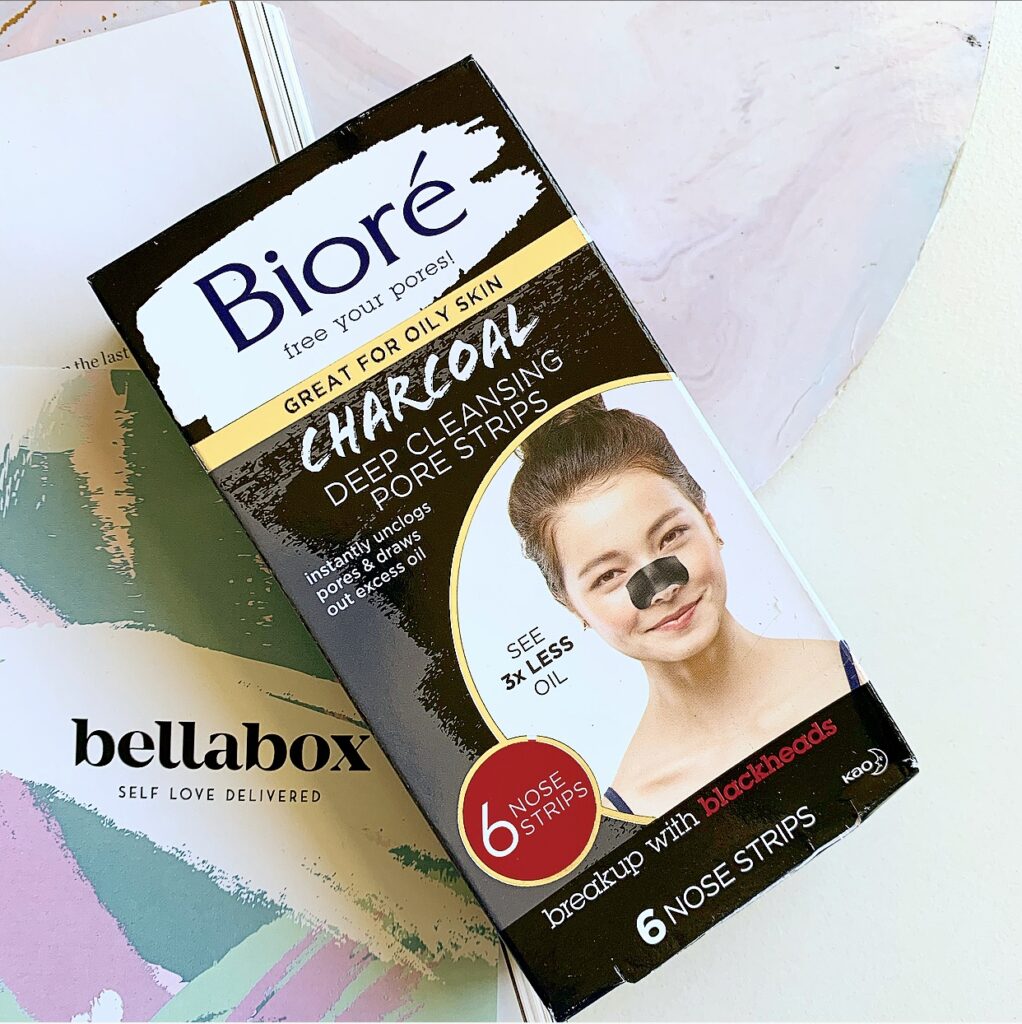 BIORE CHARCOAL DEEP CLEANSING PORE STRIPS – $7.29
Now these are a blast from the past! I used to love pore stripes and I haven't used them in so long. I was very happy to get the Charcoal ones because you get the added benefit of seeing all of the gunk that comes out of your nose. It's so satisfying!
YOU CAN FIND BIORE AT – Priceline, Chemist Warehouse, Woolworths, Coles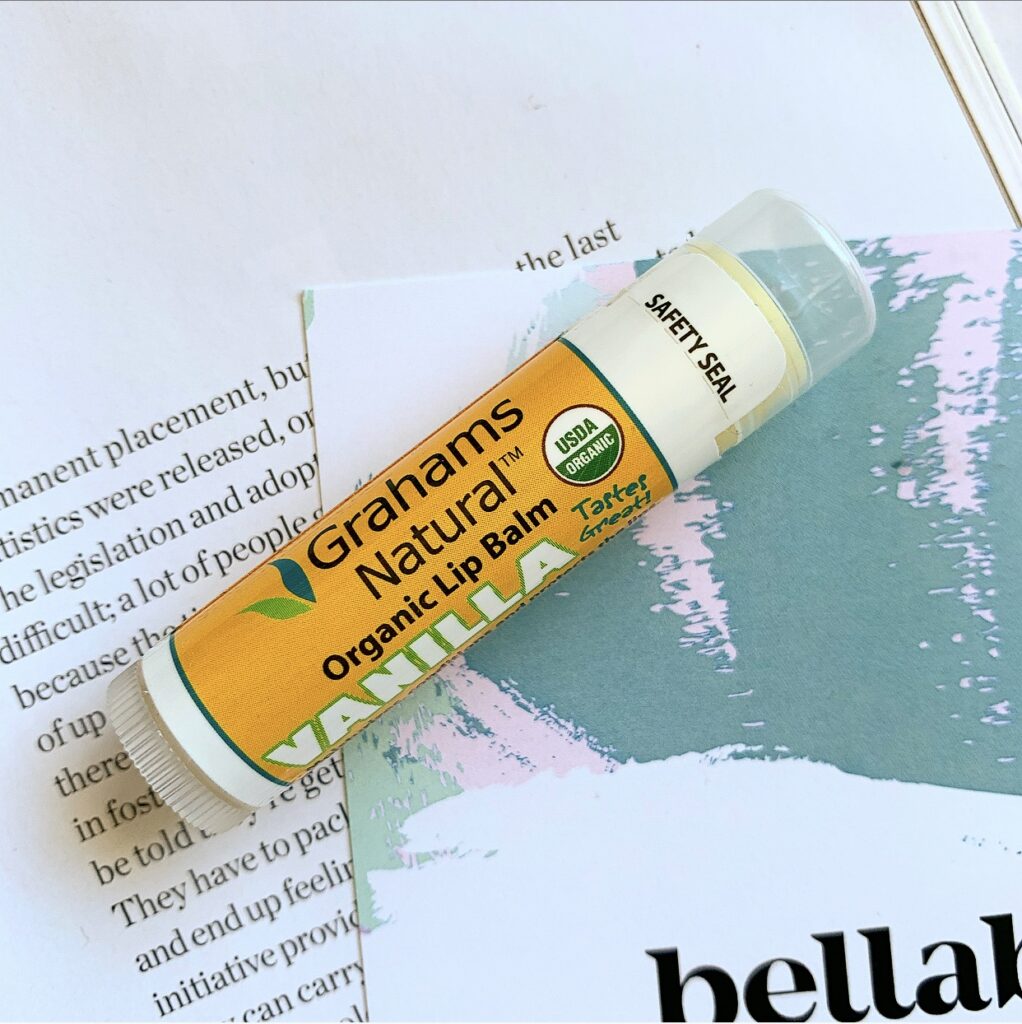 GRAHAM'S NATURAL ORGANIC LIP BALM – $7.95
Those who follow my Instagram will know that I have a considerable collection of lip balms. So what's one more? This apparently has a bunch of great ingredients and smells of delicious vanilla.
YOU CAN FIND GRAHAM'S AT – grahamsnatural.com.au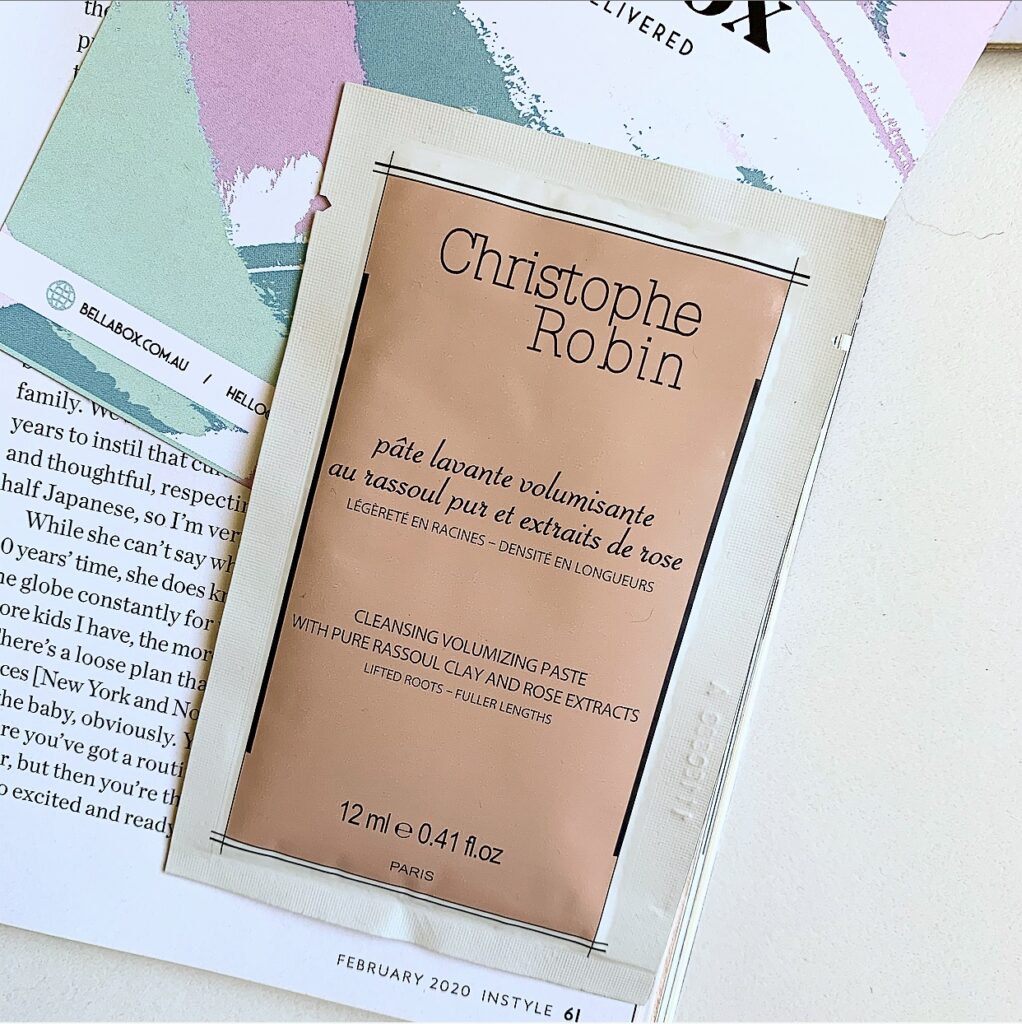 CHRISTOPHE ROBIN CLEANSING VOLUMISING PASTE – $69.00
Christophe Robin is one of the super bougie hair care brands that I've had on my radar for a while. And this is a product that I'll definitely use. It's a clay like consistency, but it foams up as you use it when washing your hair. I'll keep you posted on this one.
YOU CAN FIND CHRISTOPHE ROBIN AT – Sephora.
And that's that for my March Bellabox! Let me know down below if you got anything different in your box. I'm sending you all of my love and I hope all of you are safe and well. We'll get through this!
Cheers and love
Emmie xo