It's almost the end of the month which means it's BellaBox time once again! This month's theme is Glow Getter. A theme after my own heart because you know I love the glow. Anyways, I have a ton of goodies to get through. So we should simply dive on in!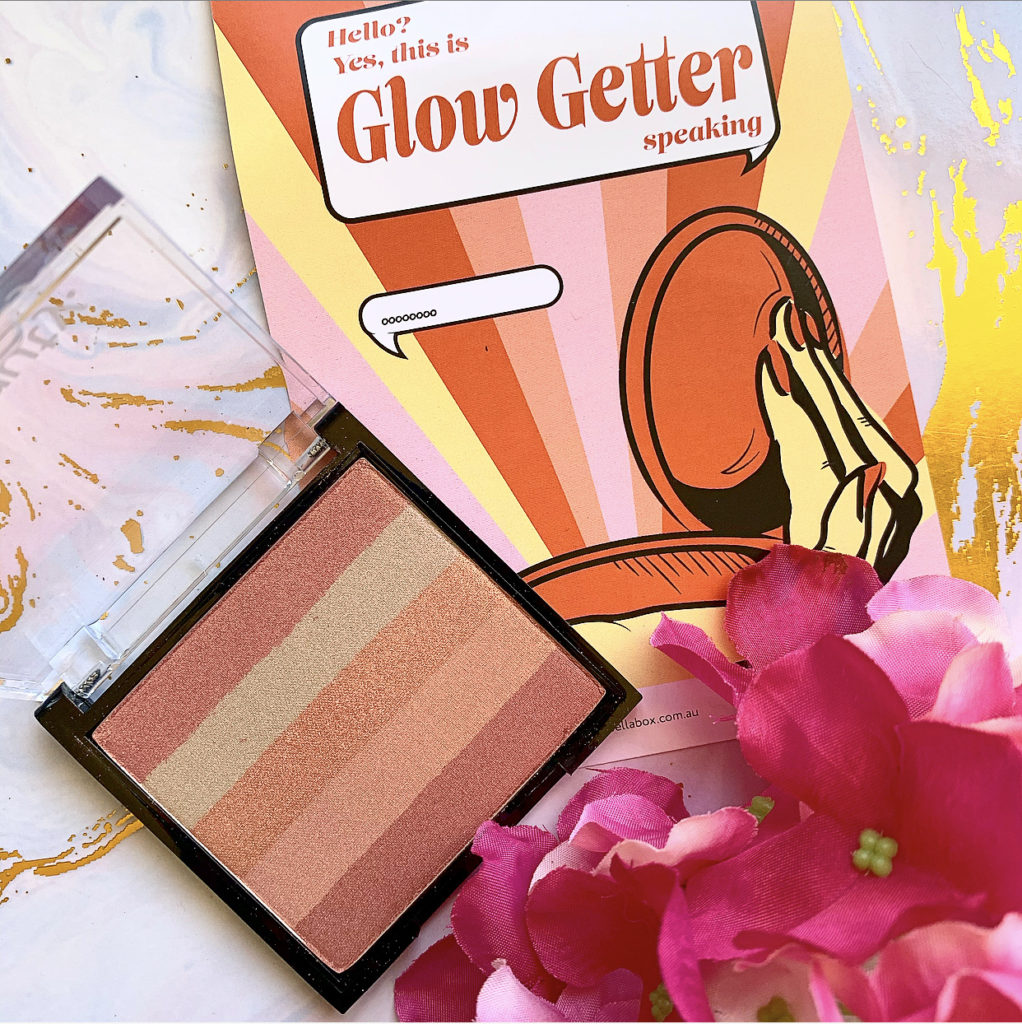 MCOBEAUTY SHIMMER BRICKS – $18.00
I've been genuinely impressed by everything that I've tried from MCo Beauty since they had their revamp eariler this year. And the Blush Shimmer Brick has been on my radar for a while. So when I saw it was one of the options for this month's hero product, I immediately pounced on it!
YOU CAN FIND MCO BEAUTY AT – mcobeauty.com.au, Woolworths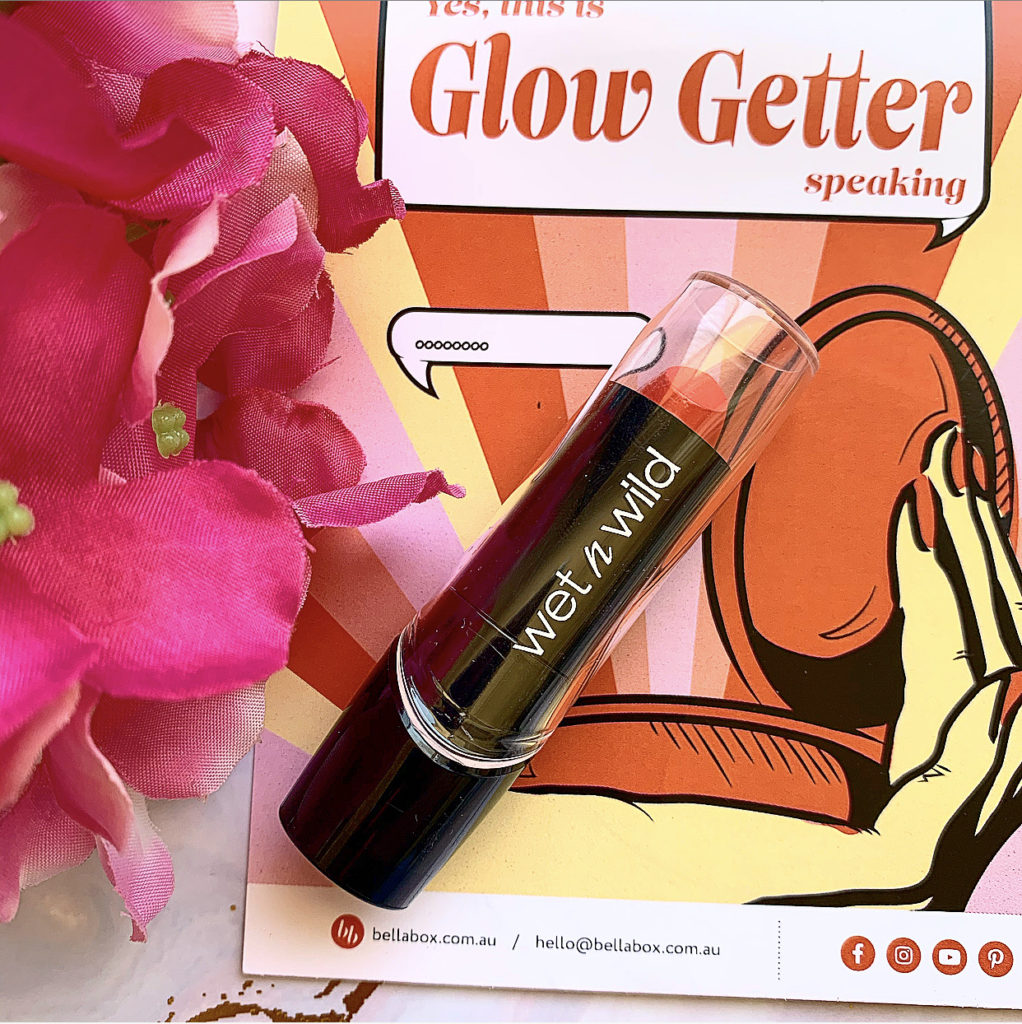 WET N WILD SILK FINISH LIPSTICK – $2.99
The Wet N Wild lipsticks are famous in the beauty community for being excellent quality for a super low price. I mean, $2.99 for a lipstick is a steal! I got sent the shade What's Up, Doc, which is a gorgeous coral. While I will admit that this is not a shade I would normally go for, I like venturing outside my comfort zone from time to time. This be a great shade for summer.
YOU CAN FIND WET N WILD AT – glamraider.com.au, discountbeautyboutique.com.au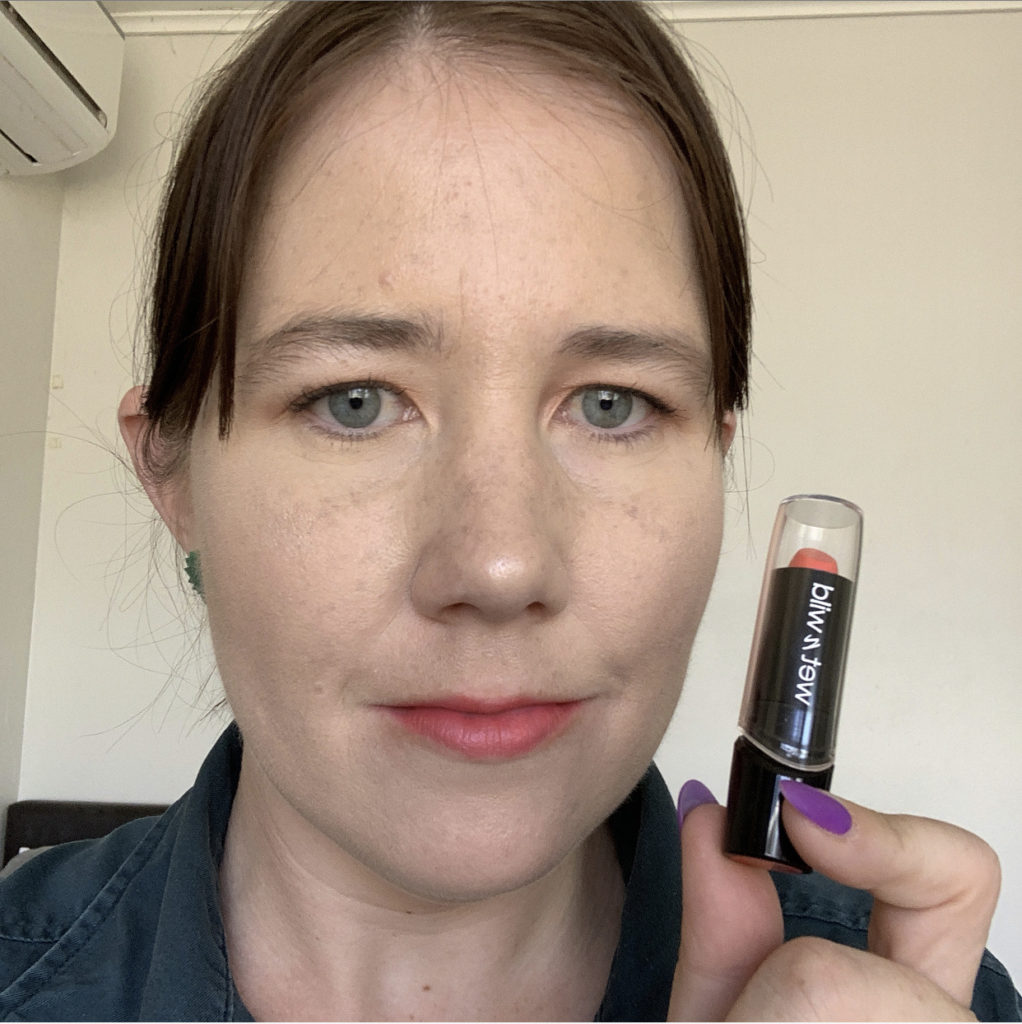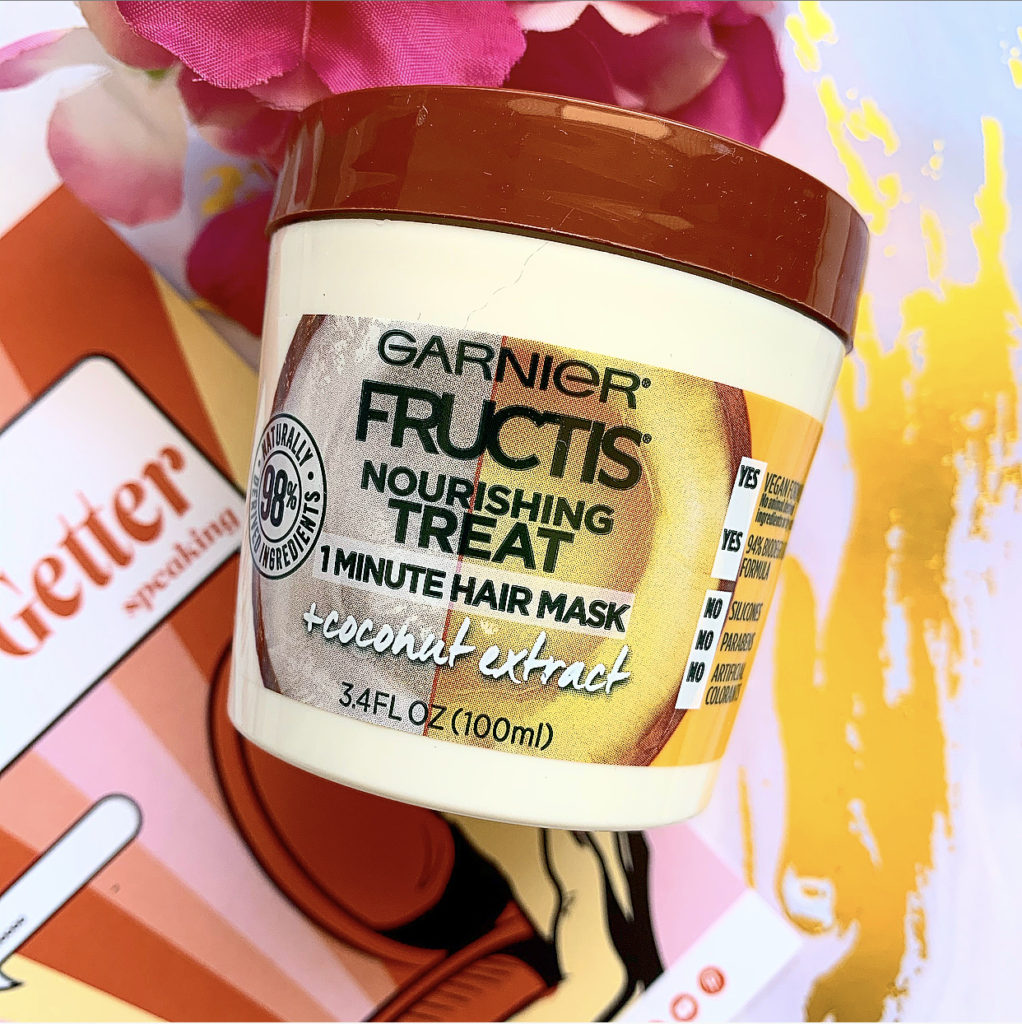 GARNIER FRUCTIS HAIR FOOD – $6.95
I love a good hair mask for summer and this sounds right up my alley. It uses coconut extract to help strengthen hair, leaving it silky smooth and manageable. I might have to save this for when my folks (who I work with) are on the road. My mum hates the smell of coconut. Luckily, I don't have that problem!
YOU CAN FIND GARNIER AT – Chemist Warehouse, Priceline, Woolworths, Coles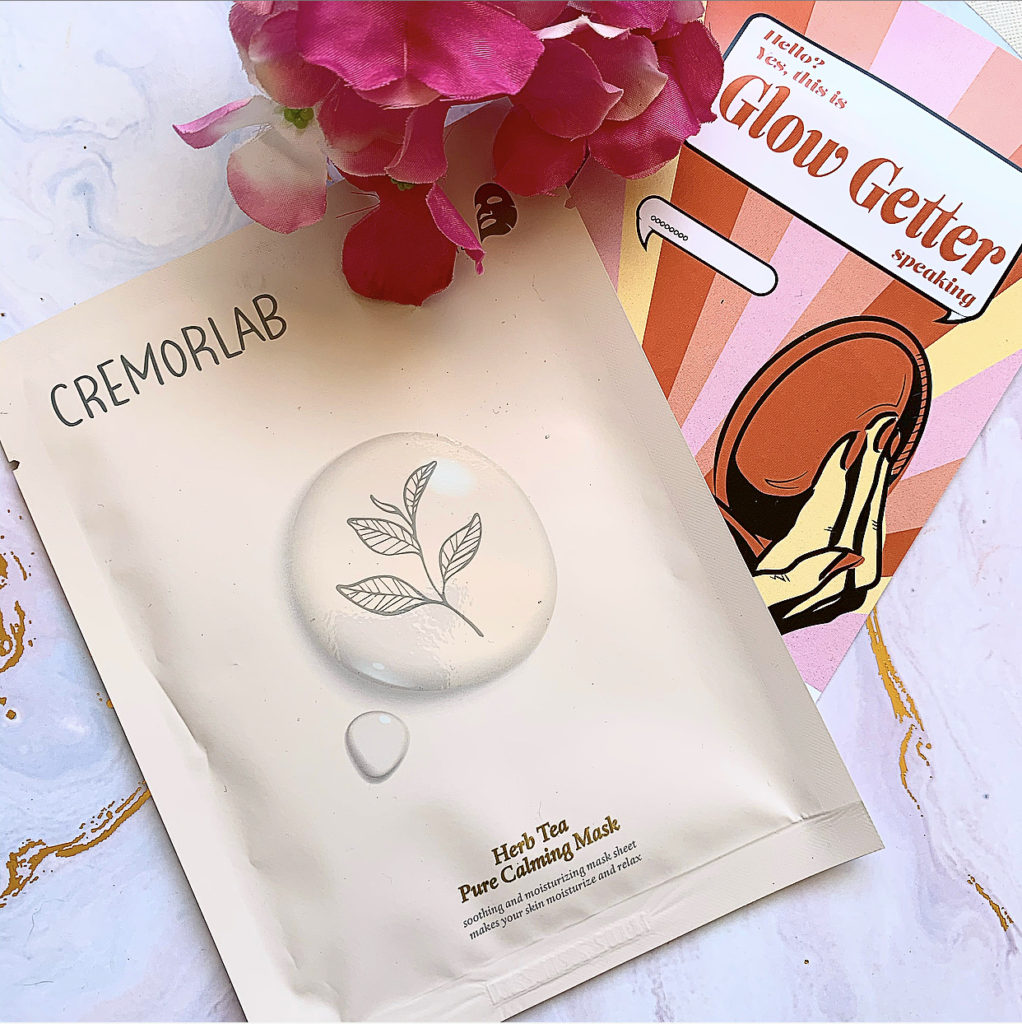 CREMORLAB HERB TEA PURE CALMING MASK – $59.00 for 10 pack
I was over the moon when I saw Cremorlab in my box because I adore this brand and I adore this mask! I haven't used it in a while though so I'm happy to have it back in my life. Seriously, the best sheet mask out there!
YOU CAN FIND CREOMRLAB AT – adorebeauty.com.au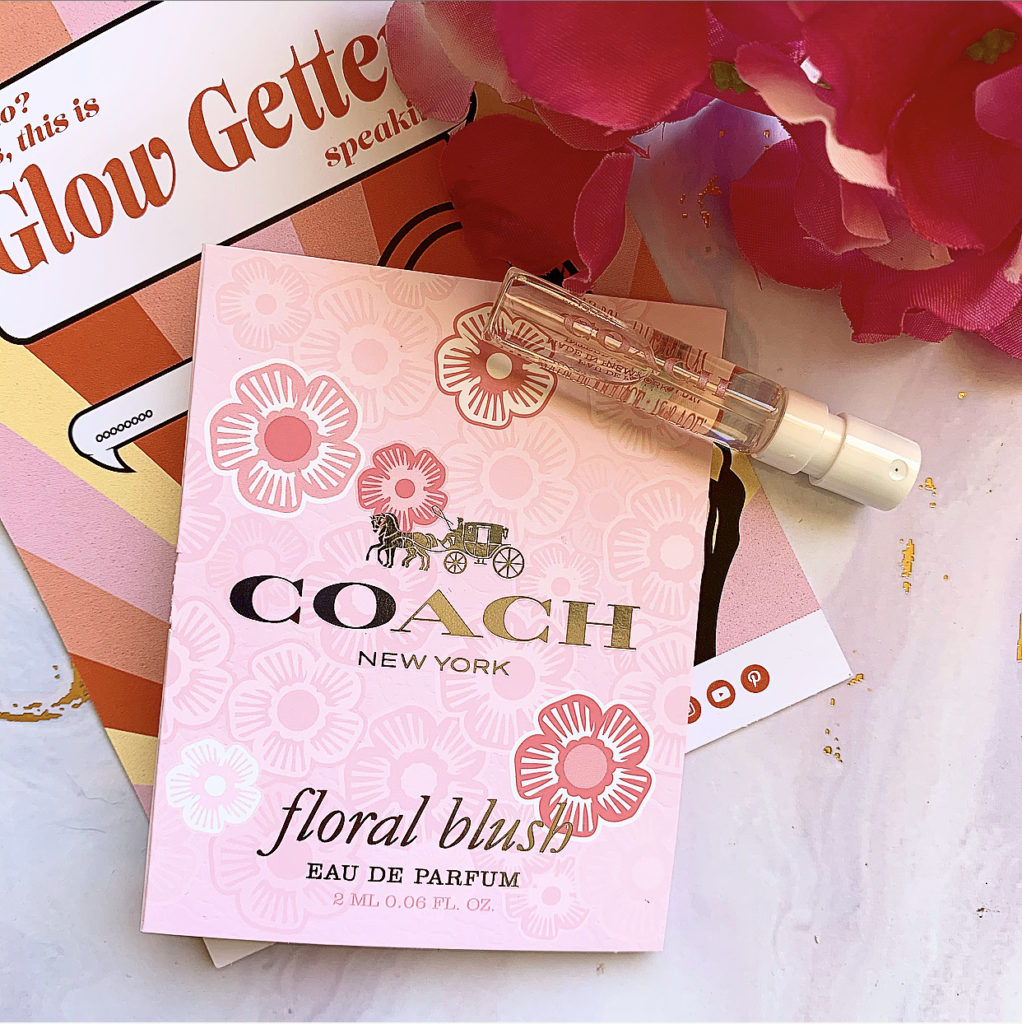 COACH FLORAL BLUSH EAU DE PARFUM – $155.00
As I've mentioned on here before, I'm quite picky when it comes to fragrances. I either like spicy, masculine scents or fruity light, scents. Coach Floral Blush definitely falls in the latter category. But it has that hint of floral to it that makes it quite special. I'll use this up for sure!
YOU CAN FIND COACH AT – David Jones, Myer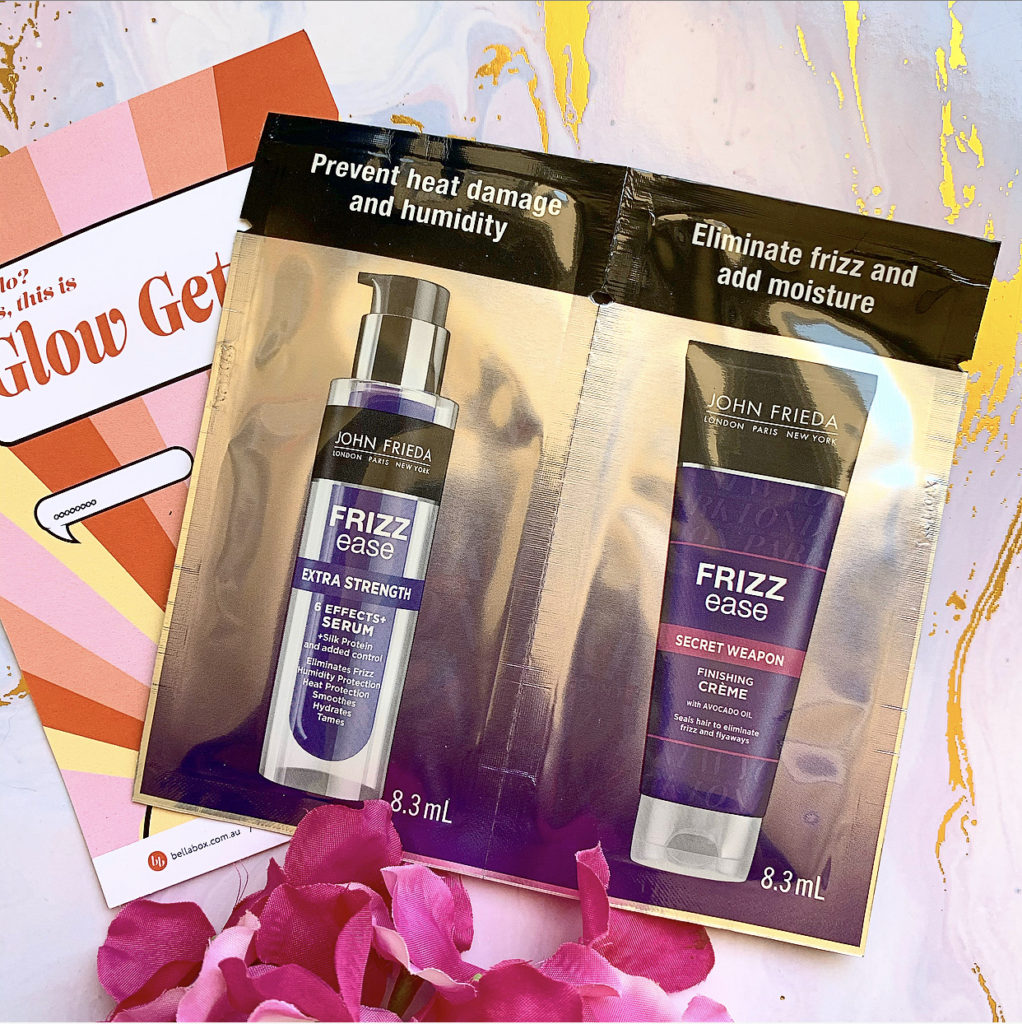 JOHN FRIEDA FRIZZ EASE SECRET WEAPON & EXTRA STRENGH SERUM $16.99ea.
My hair gets crazy frizzy during summer so I'm very excited to give these a go I'm a fan of John Frieda products to begin with so I can't see why these would be bad.
YOY CAN FIND JOHN FRIEDA AT – Chemist Warehouse, Coles, Priceline, Woolworths
And that's my September box! Let me know in the comments what you guys got because I know that there were a lot of different combos this month.
Cheers and love
Emmie xo