In my makeup routine, few products work harder than concealer. Got a blemish? Conceal it. Dark circles? Conceal it. Need to tidy up your lip line? Conceal it! Concealer really does it all! I use it on my all makeup days and my 'no makeup' days. I really do love concealer that much. And on today's issue of my Best of the Best Series, I wanted to share with you all my top five concealers. None of these are going to be surprises to you if you've been following me for a while. But these are my top picks for any makeup newbie.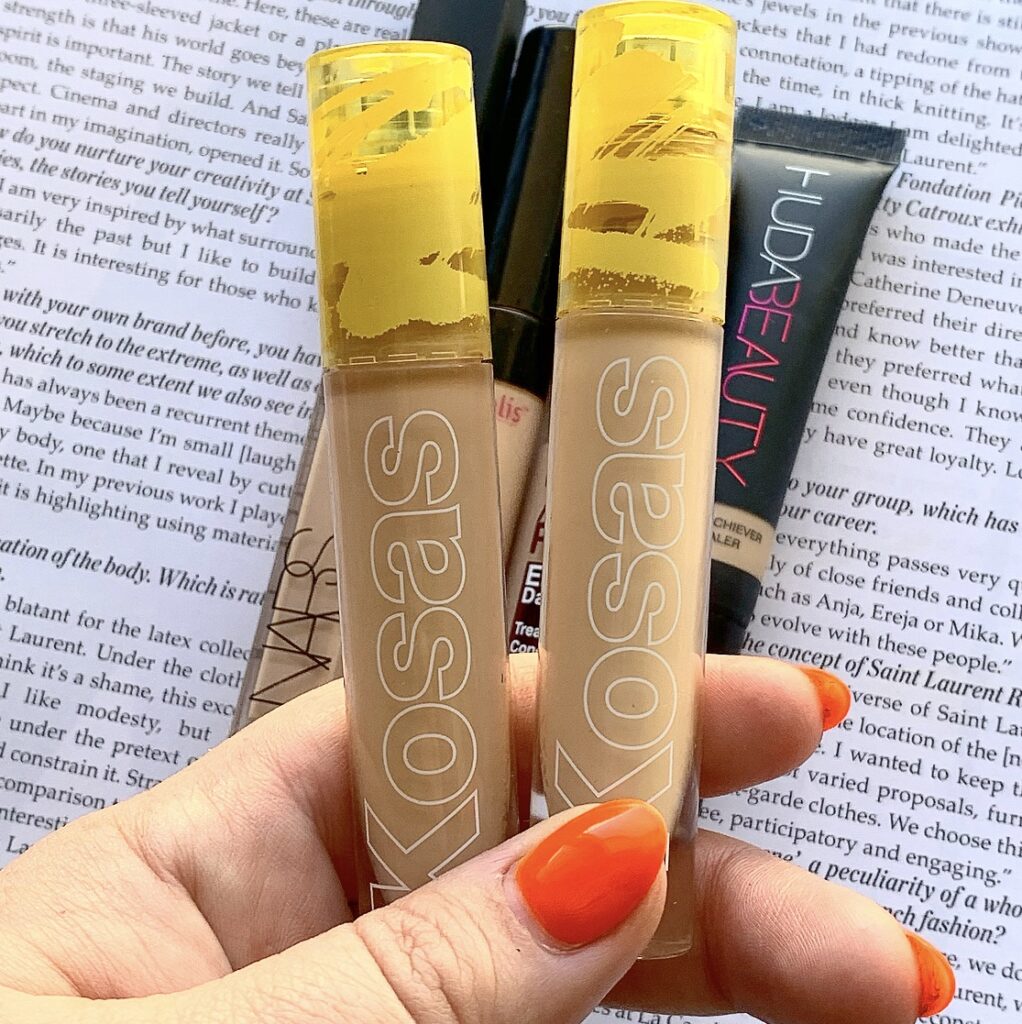 5. KOSAS REVEALER CONCEALER – $42.00 (Shades featured are 3.5W and 02W)
Starting off with an older fave, the Revealer Concealer from Kosas has one of the lightest, smoothest formulas that I've ever come across. It's loaded with a ton of eye loving ingredients like Peptides and Caffeine. So not only is your concealer putting in the hard yards of brightening your face it's healing it too! I put this one at 5 only because this is the only concealer that I have to mix to get the right shade. I would definitely check this one out in person before you buy.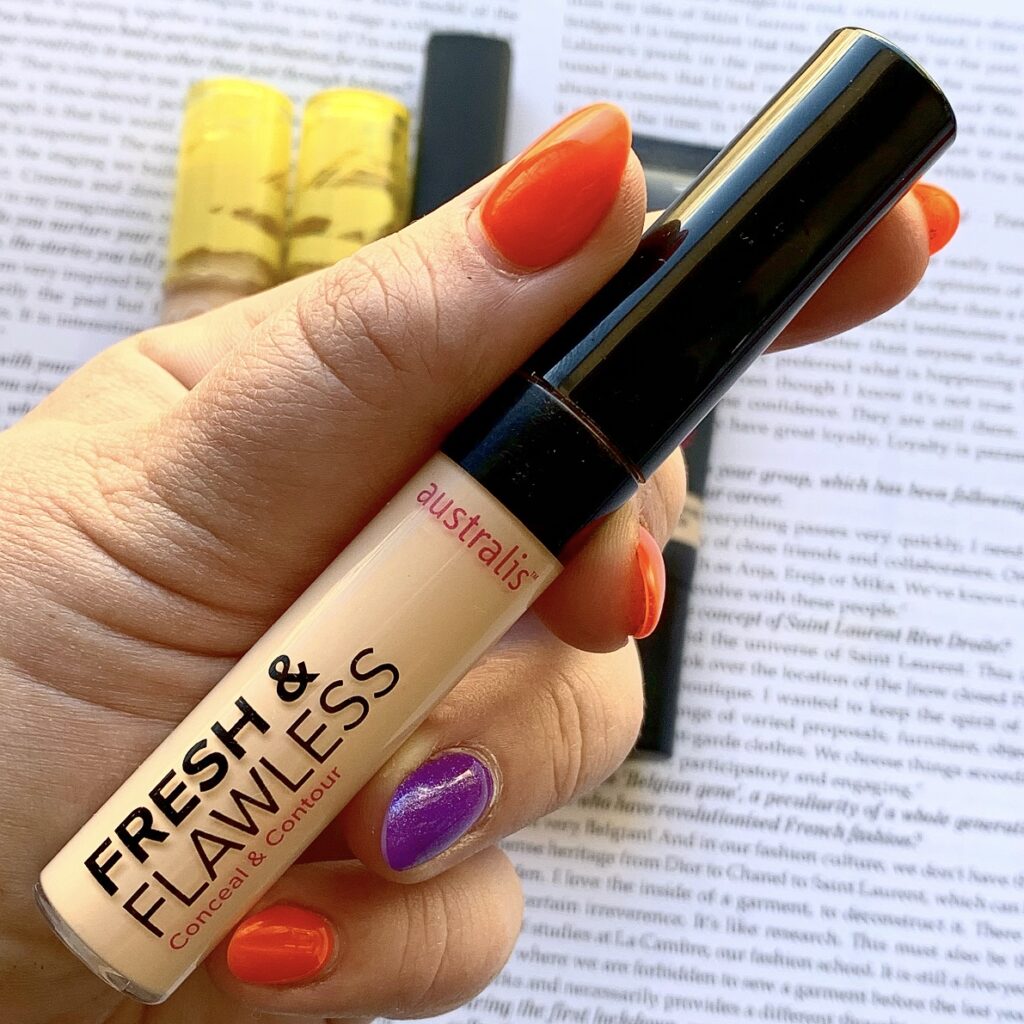 4. AUSTRALIS FRESH & FLAWLESS CONCEALER – $13.95 (Shade featured is Fair)
You know that I adore the Fresh & Flawless foundation. But the concealer is just as good, if not better! It's a very lightweight formula that blends out so seamlessly. All the while being packed with pigment. And it's one of the most affordable options out there!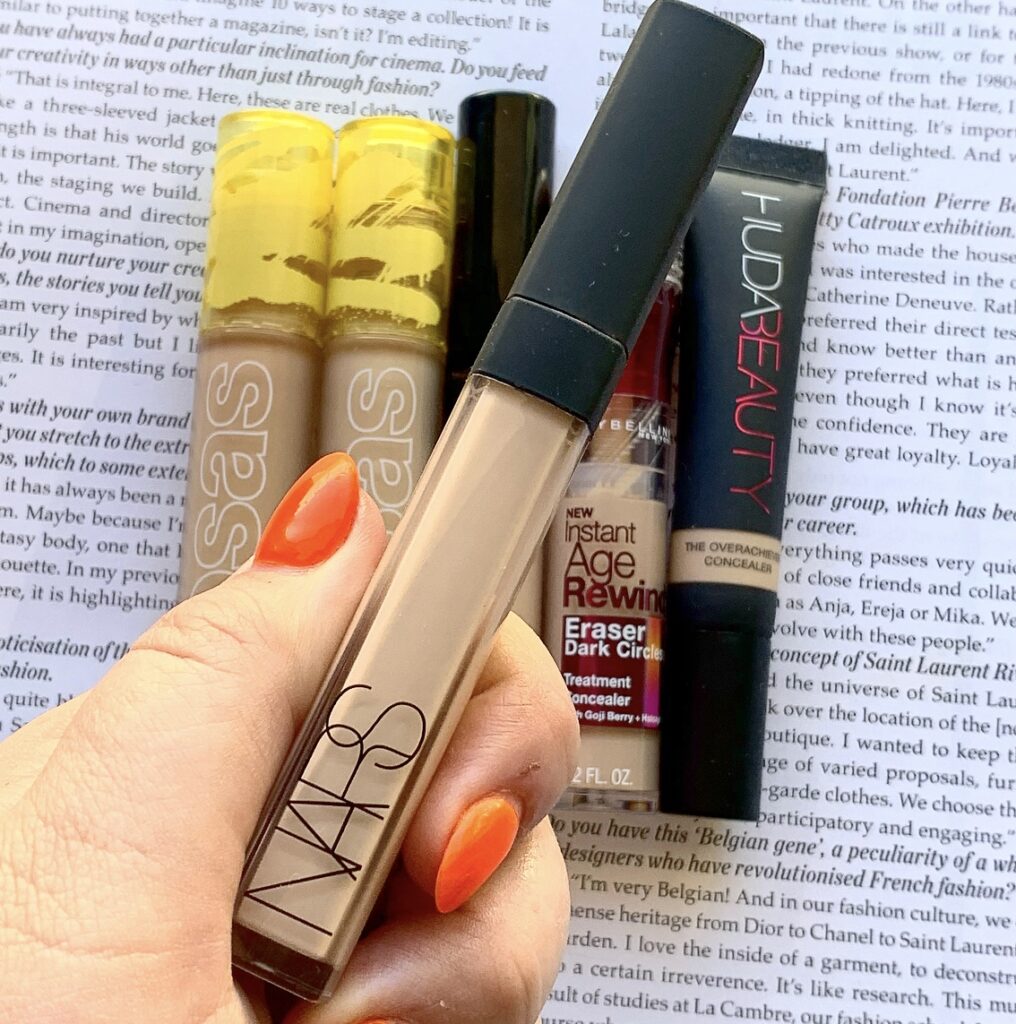 3. NARS CREAMY RADIANT CONCEALER – $46.00 (Shade featured is 02 – Vanilla)
You know that this list is cut throat when one of the most well known and beloved concealers on the planet is only at number 3. And don't get it twisted, this Creamy Radiant concealer is deserving of all of the hype surrounding it (it was a Best of 2020 winner). Everything about this concealer works for me. It blends out with ease, lasts all day with minimal creasing, and with 30 shades, it's one of the more inclusive shade ranges out there.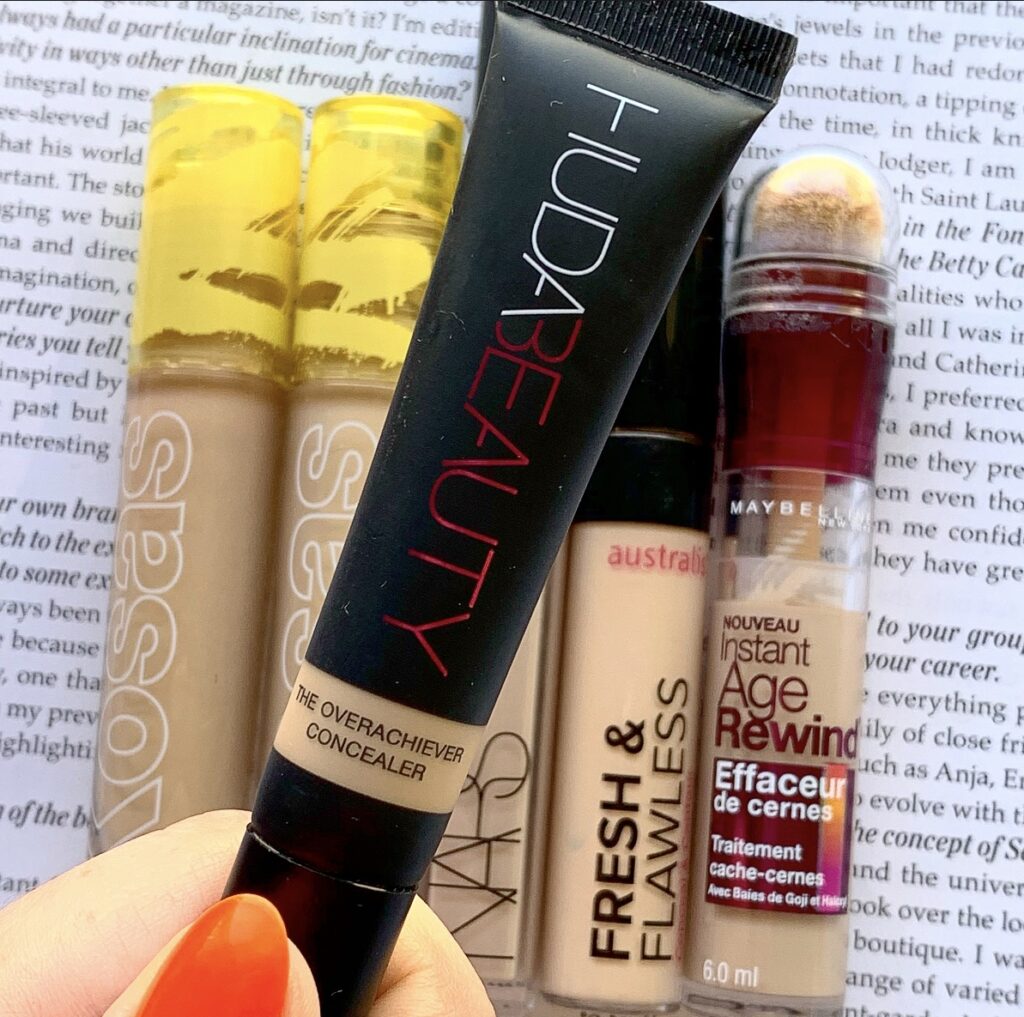 2. HUDA BEAUTY THE OVERACHIEVER CONCEALER – $40.00 (Shade featured is 08 – Cotton Candy)
The Overachiever Concealer is by far my newest fave. And will probably rank pretty highly come my end of year list. It's probably the thickest consistency of the five, but a little bit goes a very long way. And trust, you do not need a lot. It also has one of the more unique applicators that I've seen. Instead of using a doe foot, it's a metal tip that adds an instant cooling effect to the under eye area. This has become my preferred concealer for when it comes to highlighting because it just melts into my foundation without making my makeup look too cakey.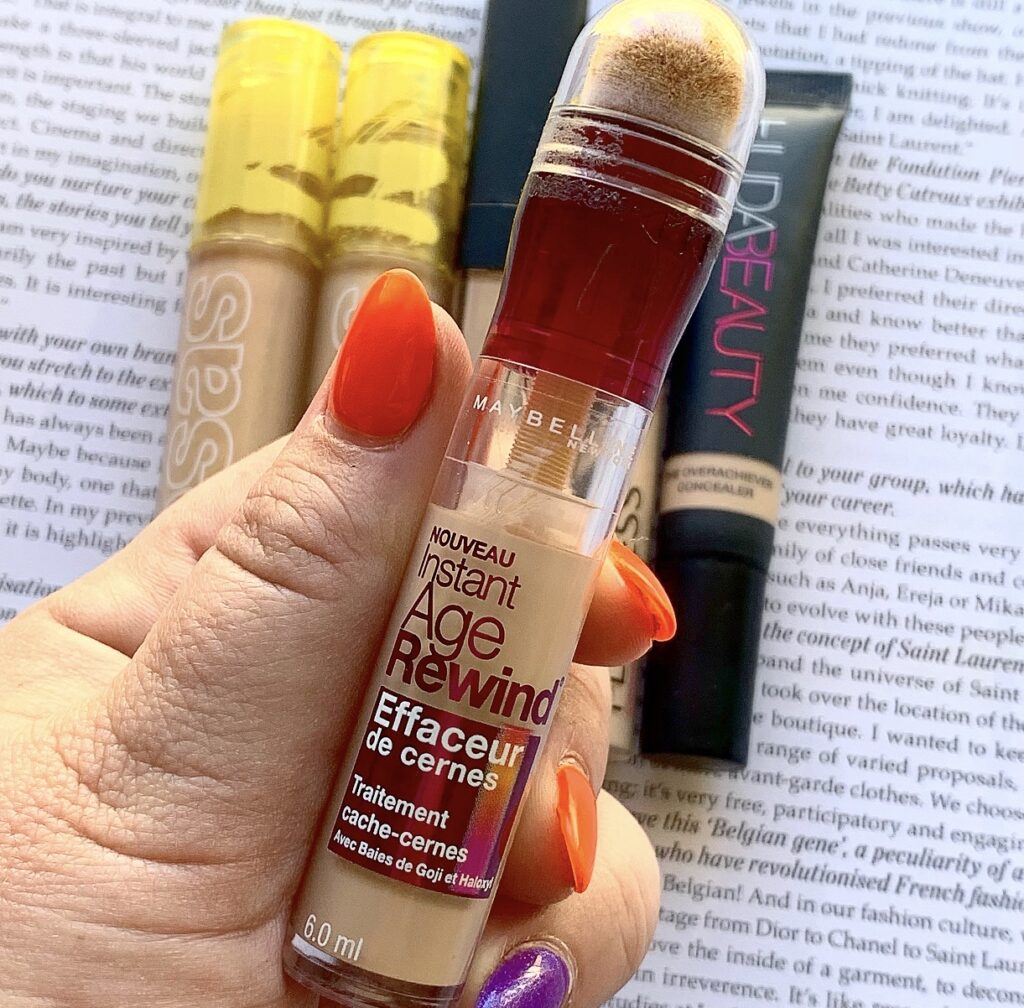 MAYBELLINE INSTANT AGE REWIND ERASER CONCEALER – $19.95 (Shade featured is Light)
But I had to do the Instant Age Rewind for number one. It's still to this day, one of Priceline's best selling concealers. And I've been using this for years! The formula is so thin but it's packed with so much pigment. And once it's down and set, it doesn't come off until I take it off. I know a lot of people don't like the applicator, but I actually love it. It helps with the blending process and means I don't have to apply so much pressure to that particular part of my face. A classic for a very good reason.
Because we all know that I love a good swatch, here they are down below!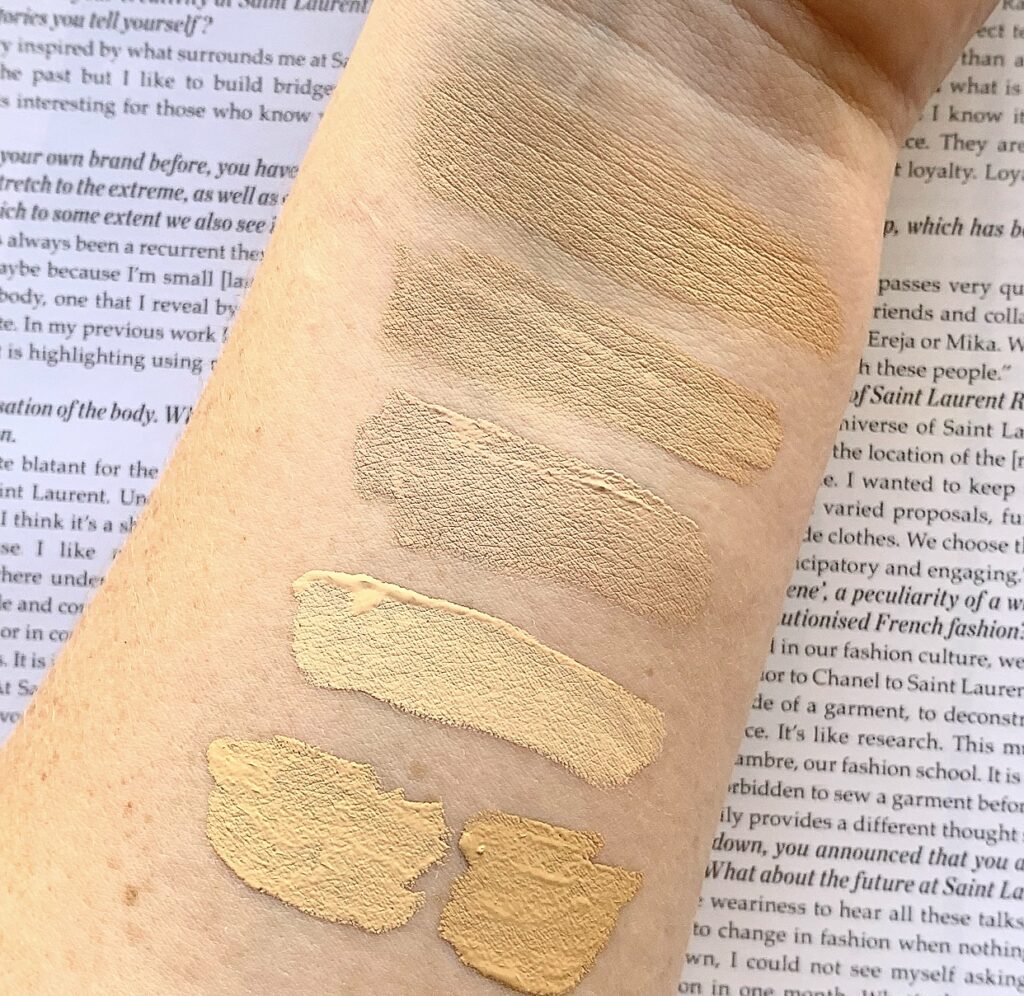 And those are my Best of the Best concealers! Trust me, this was such a hard list to narrow down to five. But these I would happily recommend to anyone! Have you tried any of these concealers? And more importantly, what are your must have concealers? Let me know in the comments below!
Cheers and love
Emily xo