Ulta3 has been one of my favourite drugstore brands for years, With many of their products making their way into my ride or die products list. But for the longest time, I had neglected to try out their mascaras. A beauty product you would have thought I would have tried long before now.
So, imagine my joy when Ulta3 sent me over their Dark Summer collection a few months back. A collection that included their newest mascara launch, the Loud & Proud Mascara. I recently decided to put it to the test behind the scenes and I'm ready to tell you guys all about it. So, if you want to know if Ulta3's newest mascara has me yelling loud & proud, just keep reading!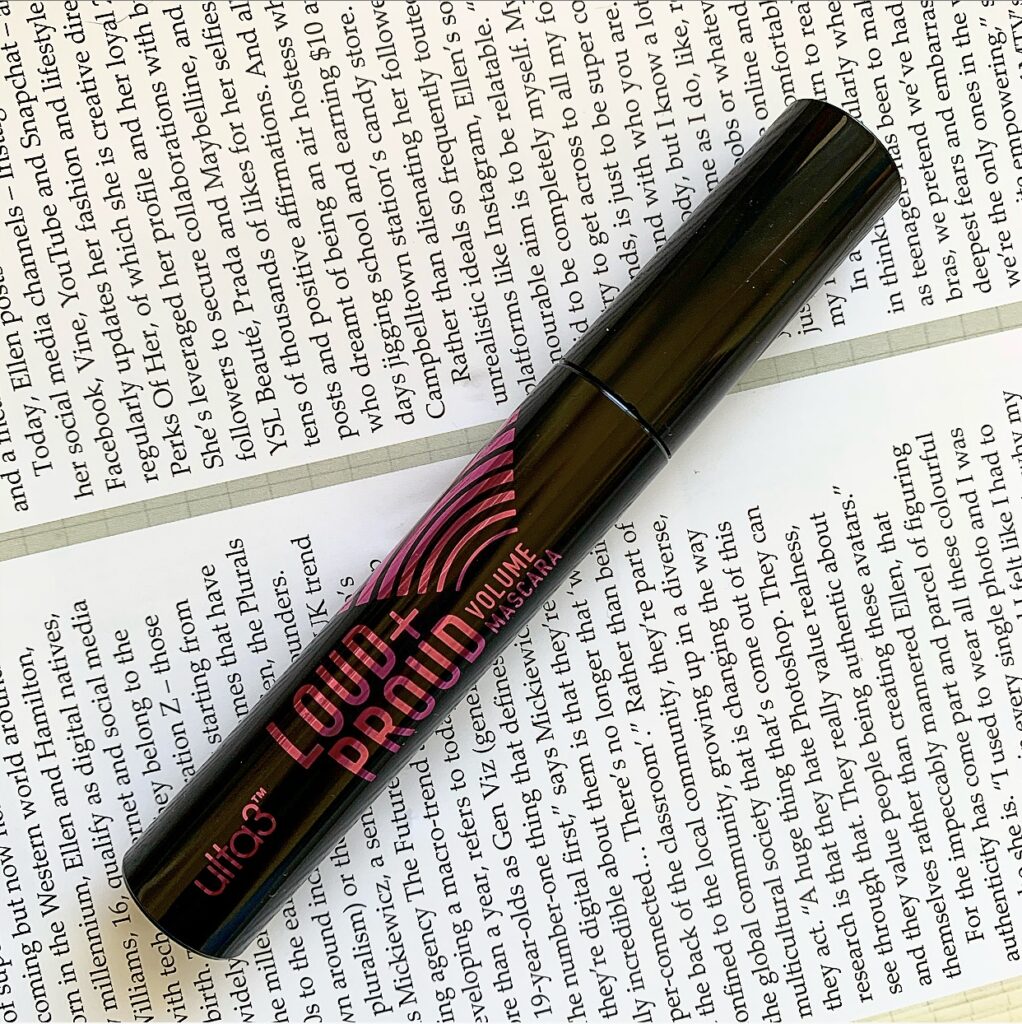 ULTA3 LOUD & PROUD VOLUME MASCARA – $9.95 – ulta3.com.au
*PR sent with no obligation to review*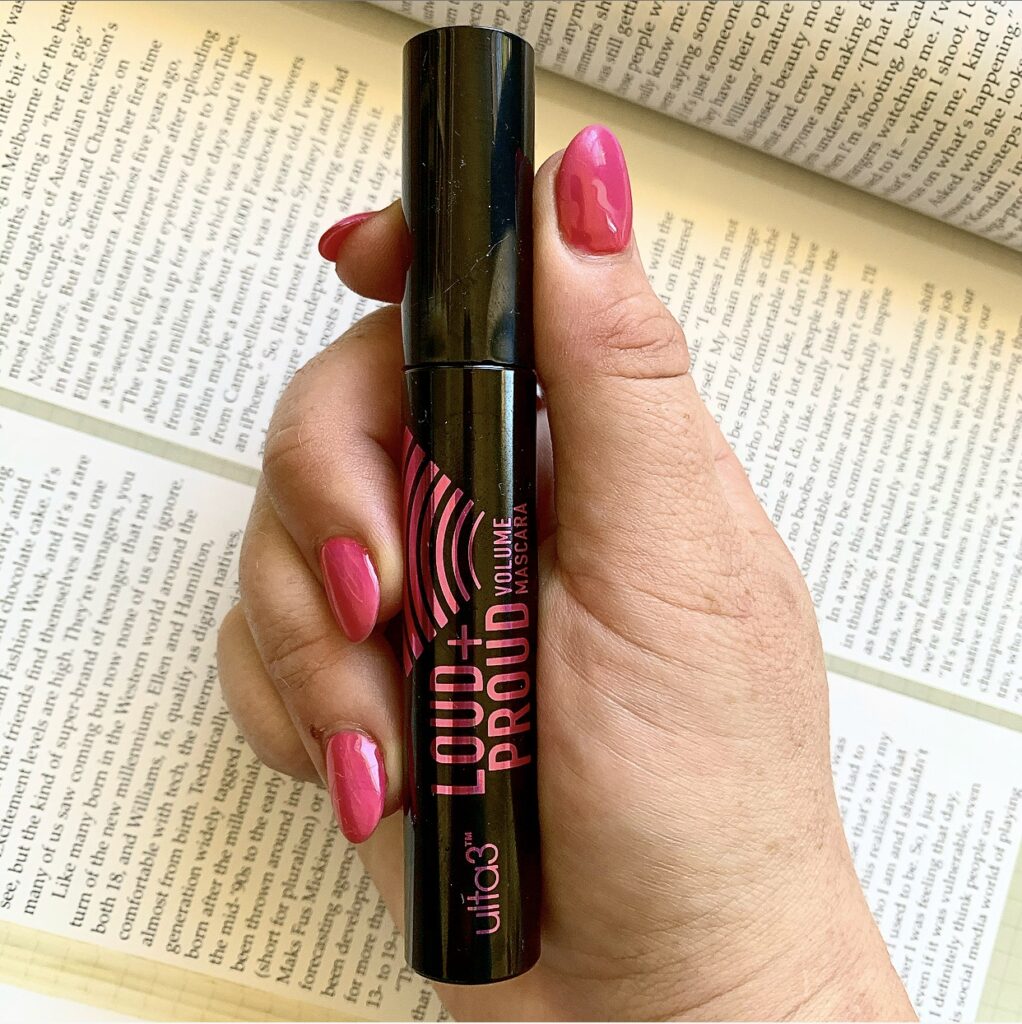 Starting with the packaging, it's a super simple, shiny black tube with pink foiled writing. I do like that it has a volume sign on it, alluding to the name. The Loud & Proud mascara is vegan, cruelty free and contains 12ml of product.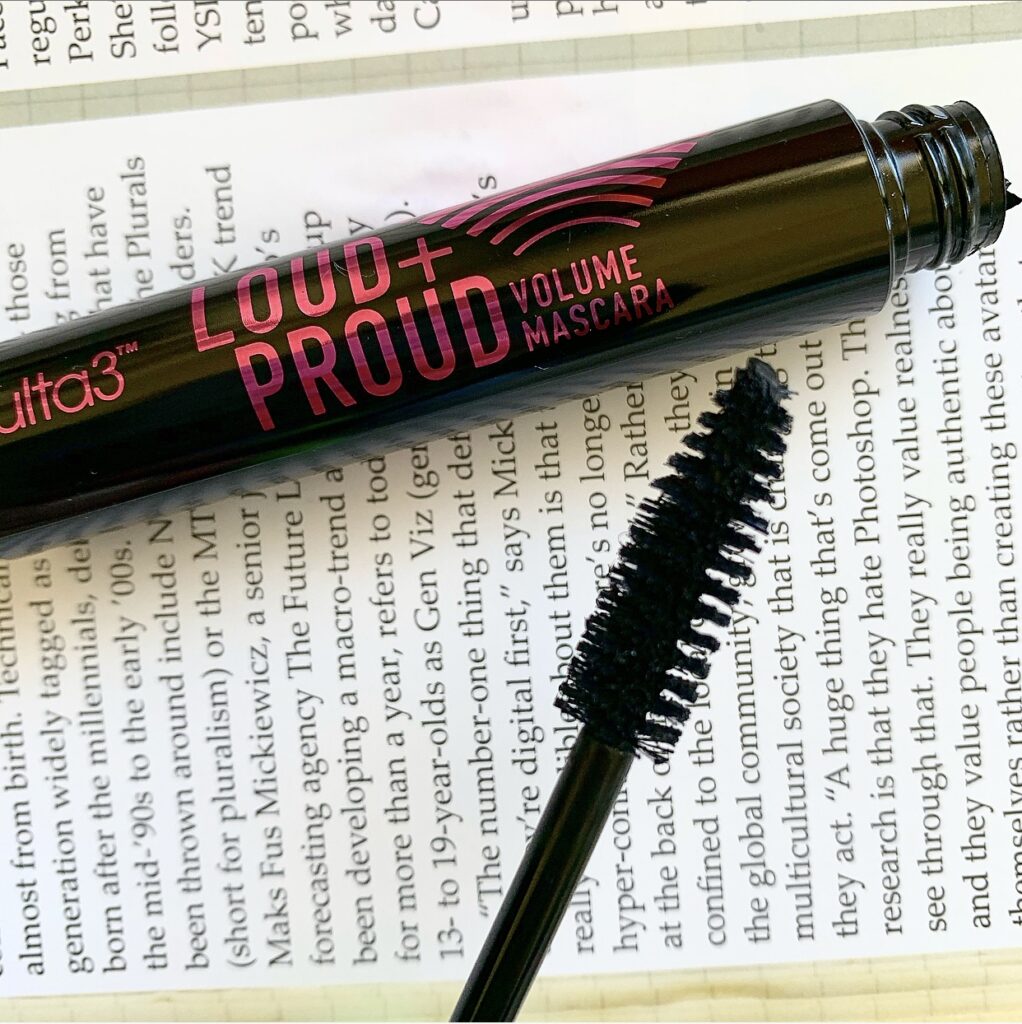 The wand is made of nylon fibre and is shaped like a cone, with it starting off cylindrical and then coming to a tip. I haven't used a wand style like this in years and I do tend to avoid them because I find them difficult to use. The one thing I do like about it though is that unlike some of the cone shaped wands I've tried in the past, it's a decent size.
The only shade this mascara comes in is black (there is a waterproof formula available too). But I was initially shocked at how dry this formula felt in comparison to some of the mascara formulas I've tried as of late. Now, this sounds bad. But what that meant for me was when I applied it, it did a great job of coating the lashes without the lashes being overly clumpy or spidery. It allowed for good separation of the lashes.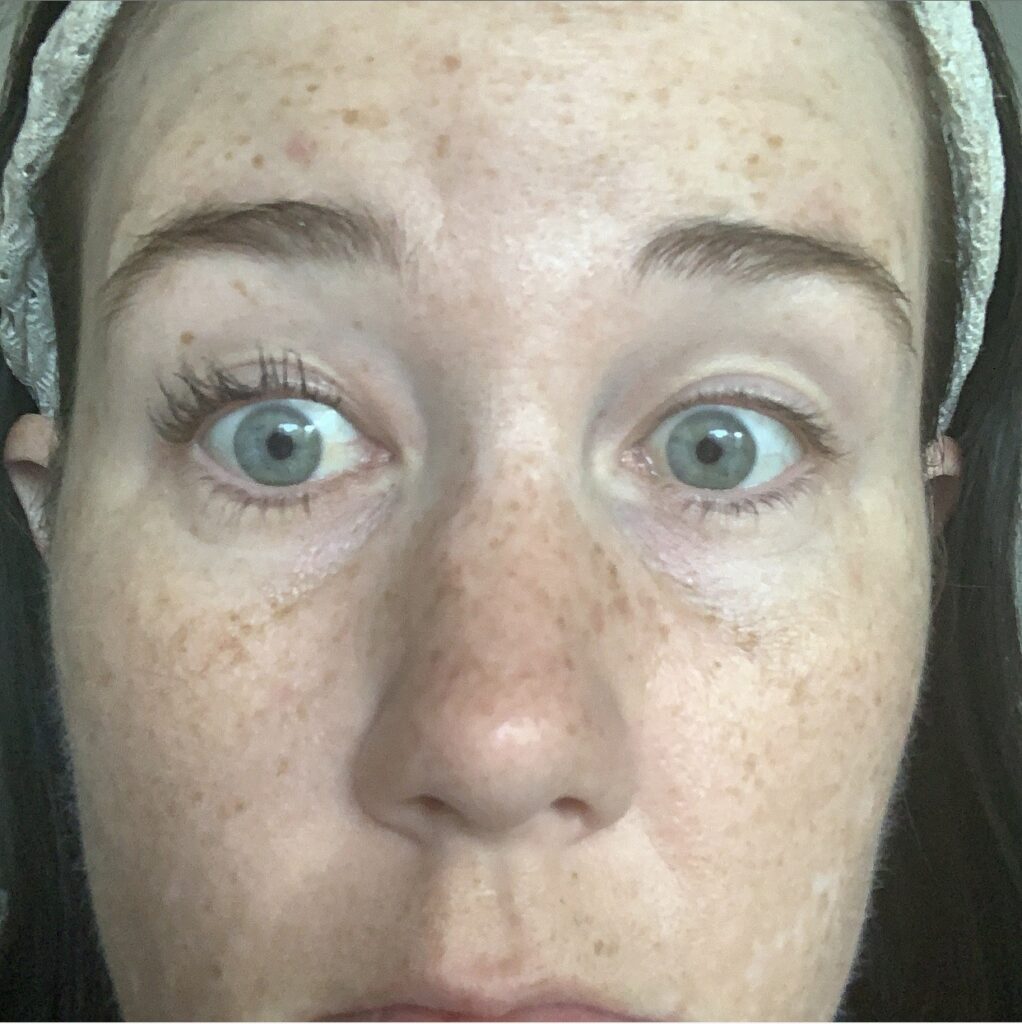 The effect this mascara gave to the lashes definitely depended on how heavy handed I was when I applied it. One coat gave my lashes a lovely, wispy effect with a good amount of length. Two to three coats brought the volume in a manner of speaking. It's far from the most volumising mascara I've tried, but the length and separation does make up for it.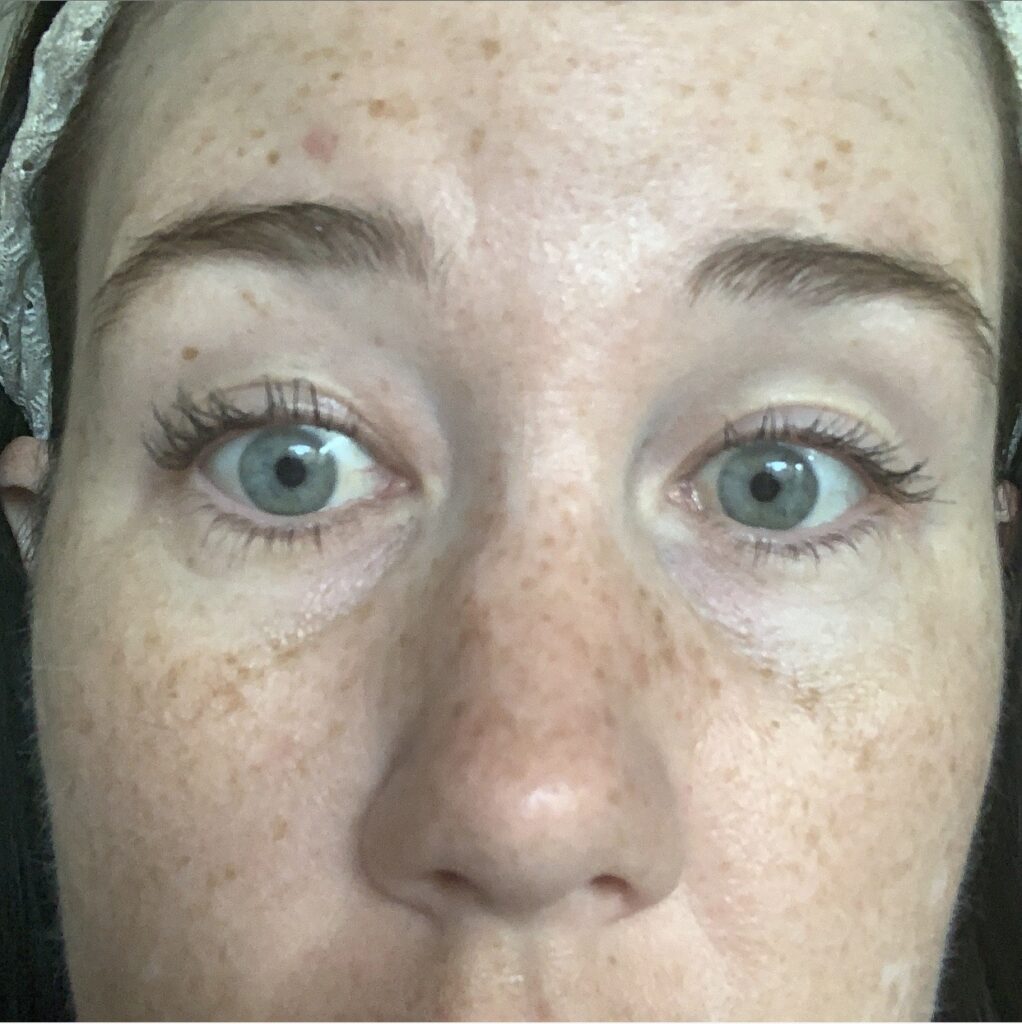 Now, in my experience, I found that when I wore one coat of this mascara, I would have little to no issue with it. No smudging or transferring of any kind. When I went and loaded up the layers however, that when I started to have problems. It did smudge on both my under eye and my eyelid and I also saw that I had some flaking on my eyelid as well.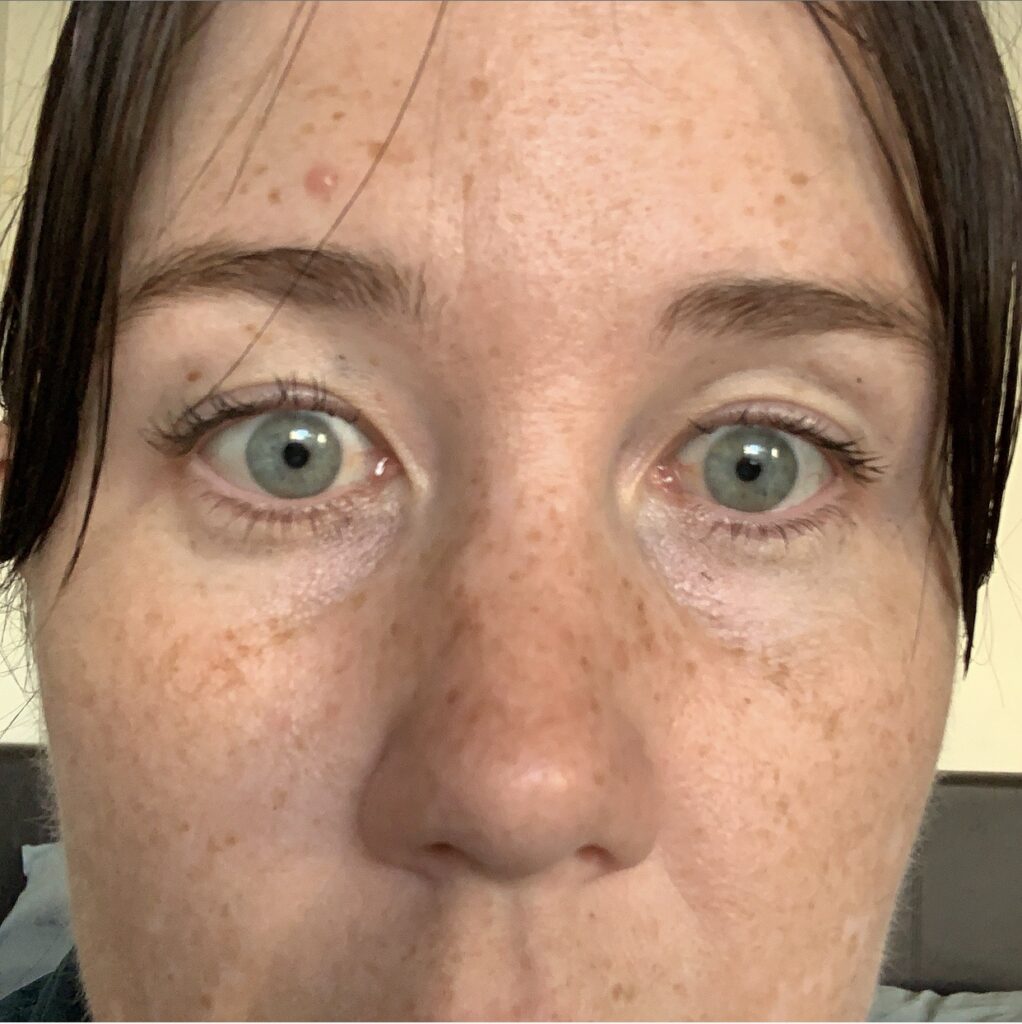 All in all, while the price is very right on this mascara (I do believe it's the most affordable I've ever reviewed for the blog), that might be the only thing really going for this mascara. The effect it gives to my lashes is nice and all, but it's a genuine shame that the more volumising I get it to be, the more issues I have with it. So, while I will use it, I won't be purchasing it in the future. Have you tried the Loud & Proud Mascara? Let me know in the comments below!
Cheers and love
Emmie xo
*While this product was sent to me, I am under no obligation to talk about it. All opinions are my own*