Who here loves a good sheet mask? They are such a great way to treat your skin and give it a little boost. And after spending one Saturday rearranging my makeup space, I couldn't help but notice how many I had sitting in my collection. Which gave me the idea you're reading now. Seven days, seven masks. I tried all of them out for you guys and I have so many thoughts! So, if you want to know which masks are worth the bucks, just keep reading!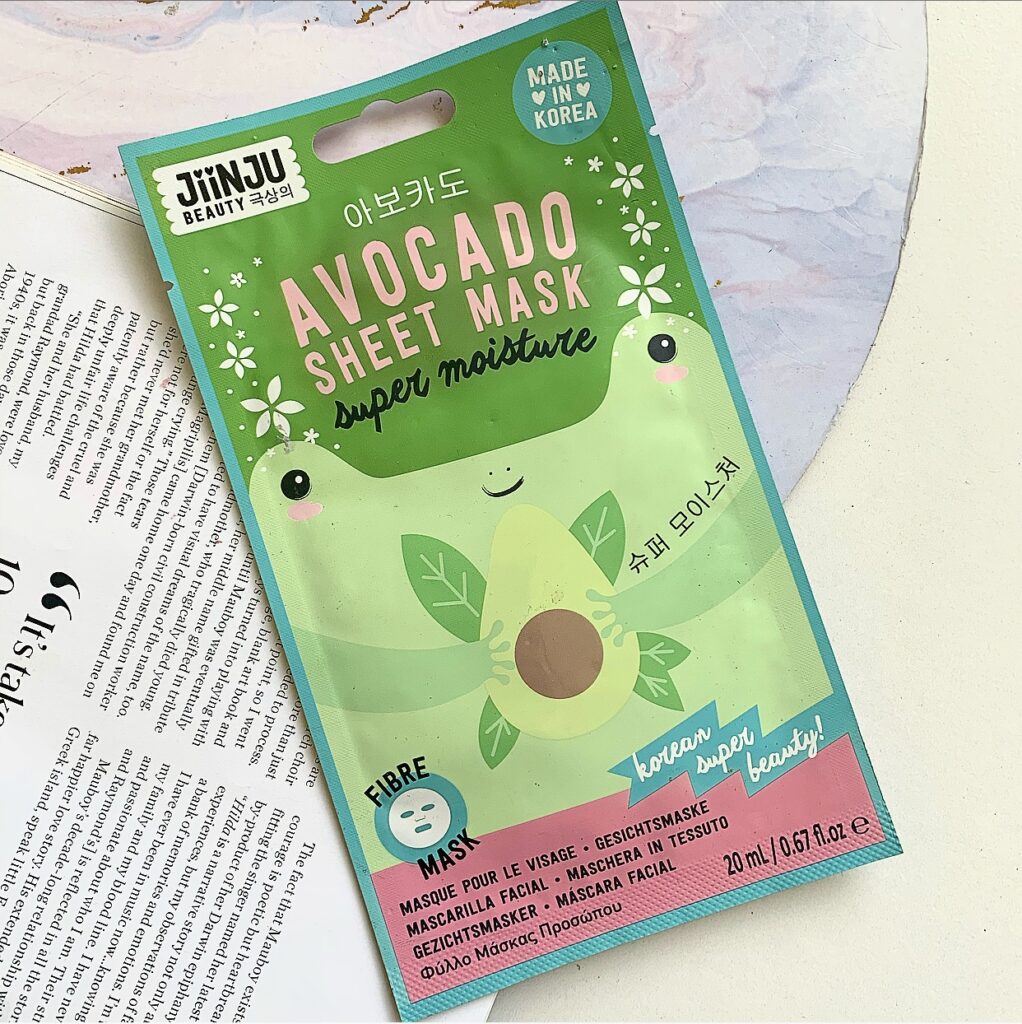 MASK 1 – JIINJU BEAUTY AVOCADO SHEET MASK – $5.00 – woolworths.com.au
Starting with one of the more affordable masks, the main claim of the Moisture mask is that it's going to add a boost of hydration to the skin. The ingredients doing that are the Avocado and Sodium Hyaluronate (an easier to absorb form of Hyaluronic Acid). There is also Chamomile to help soothe. The serum was on the thicker side and it took a while to absorb fully into the skin. But it didn't leave my face feeling sticky or uncomfortable.
WOULD I REPURCHASE? Definitely yes! The Avocado mask might be cheap, but it does what it says it's going to do.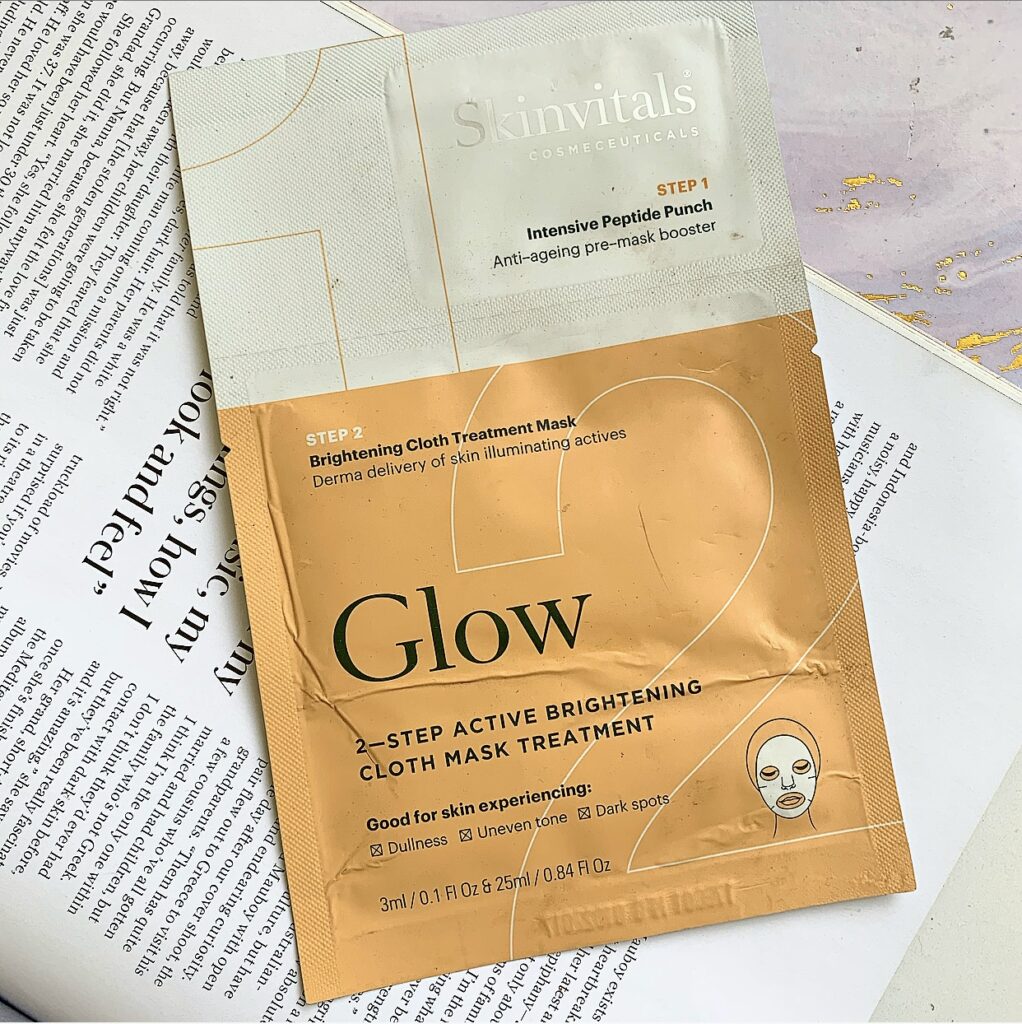 MASK 2 – SKINVITALS GLOW 2 STEP ACTIVE CLOTH MASK TREATMENT – $12.00
The Skinvitals mask is unique in that it's a two step program. Step one involves a 'Intensive Peptide Punch'. Sort of a pre-game for the main event. The mask is a thinner material and it soaked up a lot of serum. The end result being that it slipped around on my face quite a bit. Also notable that this was a smaller mask than a lot of the others and I found it a little difficult to get it on. This mask had one of the shortest wear times (15 minutes), but the one-two punch of the peptide serum and the serum from the mask meant it took a very long time for it all to sink in. And when it had 'fully' sunk in, it left my face feeling very tacky and uncomfortable.
WOULD I REPURCHASE? No, the two step process is completely unnecessary to me.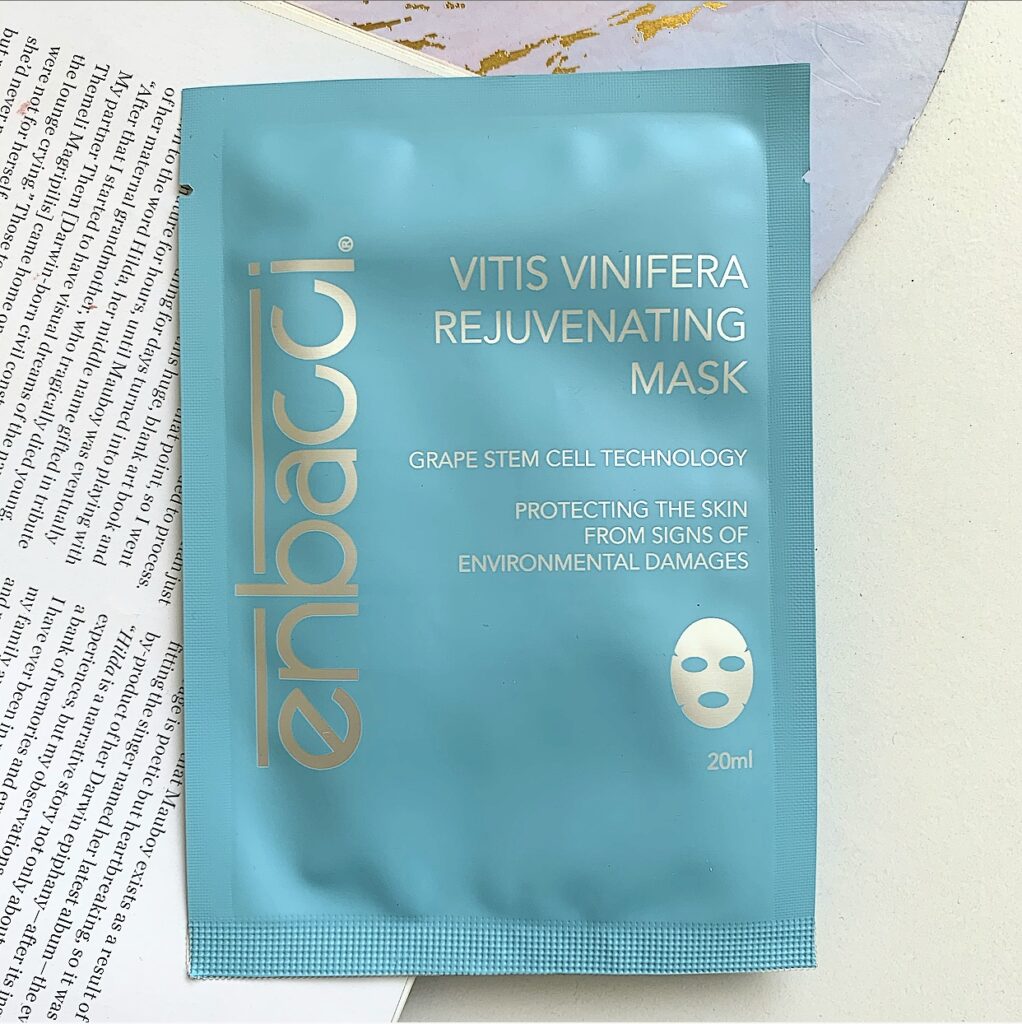 MASK 3 – ENBACCI VITIS VINIFERA REJUVENATING MASK – $20.00 – enbacci.com (PR sent)
The Vitis Vinifera mask uses stem cell technology from grapes that is supposed to give you skin a much needed boost and give it added protection from environmental stresses. Now, after the week of work I had, this definitely intrigued me. The mask sat really nicely on the skin. I especially liked that the mask was a little longer on the lower part so it could fit under my chin. The serum was nice and soothing. Not at all irritating. And it absorbed into my skin quickly without leaving me feeling sticky. My only wish was that they didn't have the plastic covering over the mask.
WOULD I REPURCHASE? If I spotted them on sale somewhere, I probably would. But there are other masks that I tried that I would buy first.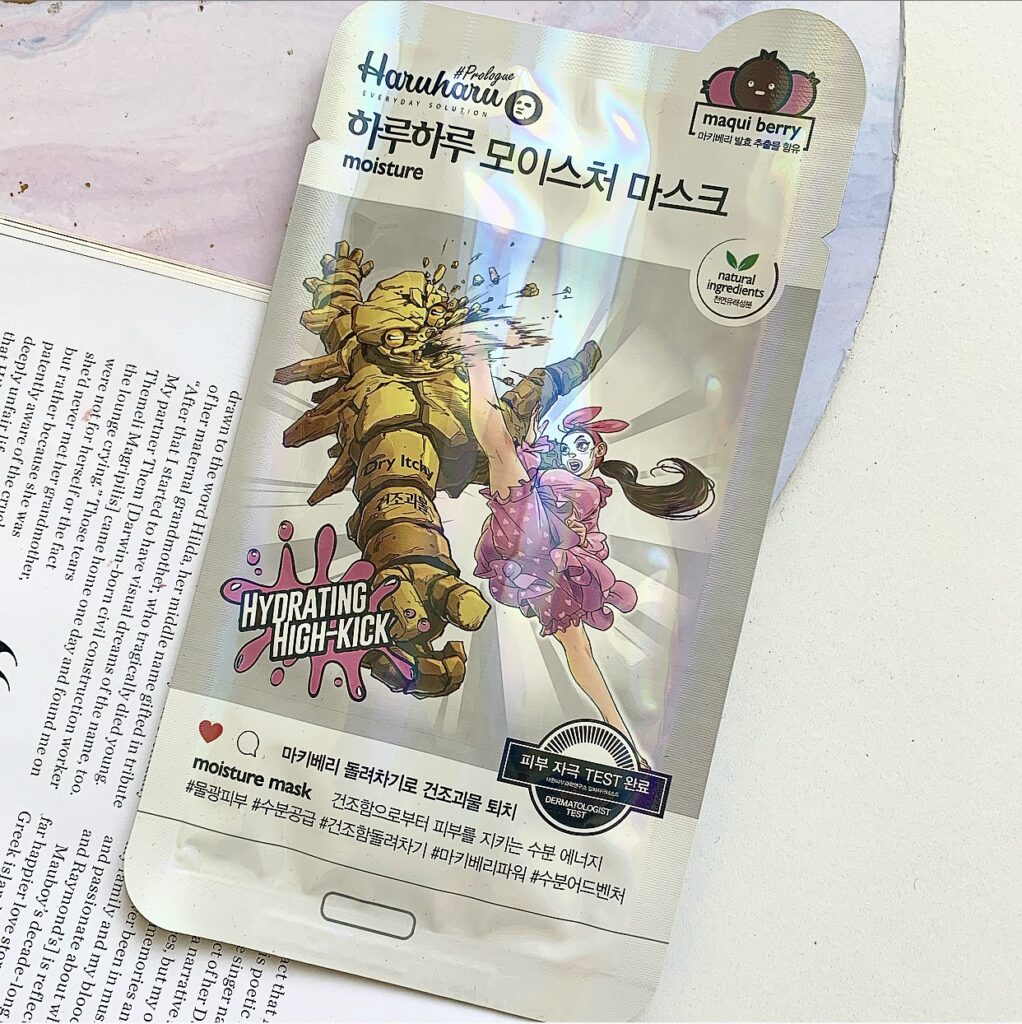 MASK 4 – HARUHARU MOOISTURE SHEEK MASK – $22.50 for pack of 5 – haruharu.com.au
Out of all the masks that I tried last week, this was the one I was most excited to give a go. I mean, first of all, the packaging rocks! Also, HaruHaru masks are pretty well loved in the beauty world. And this didn't disappoint! The Moisture mask contains two of my favourite ingredients, Niacinamide and Hyaluronic Acid, which meant my skin was getting a hit of deep moisture and a brightening treatment. This mask is also notable in being the only one that didn't have fragrance listed as an ingredient. It makes up for that by smelling incredible! There are a ton of great, skin loving oils like Clary and Bergamot. This was by far my favourite of all of the masks that I tried during this.
WOULD I REPURCHASE? HaruHaru was kind enough to send me two more of these, but I'll definitely repurchase in the future!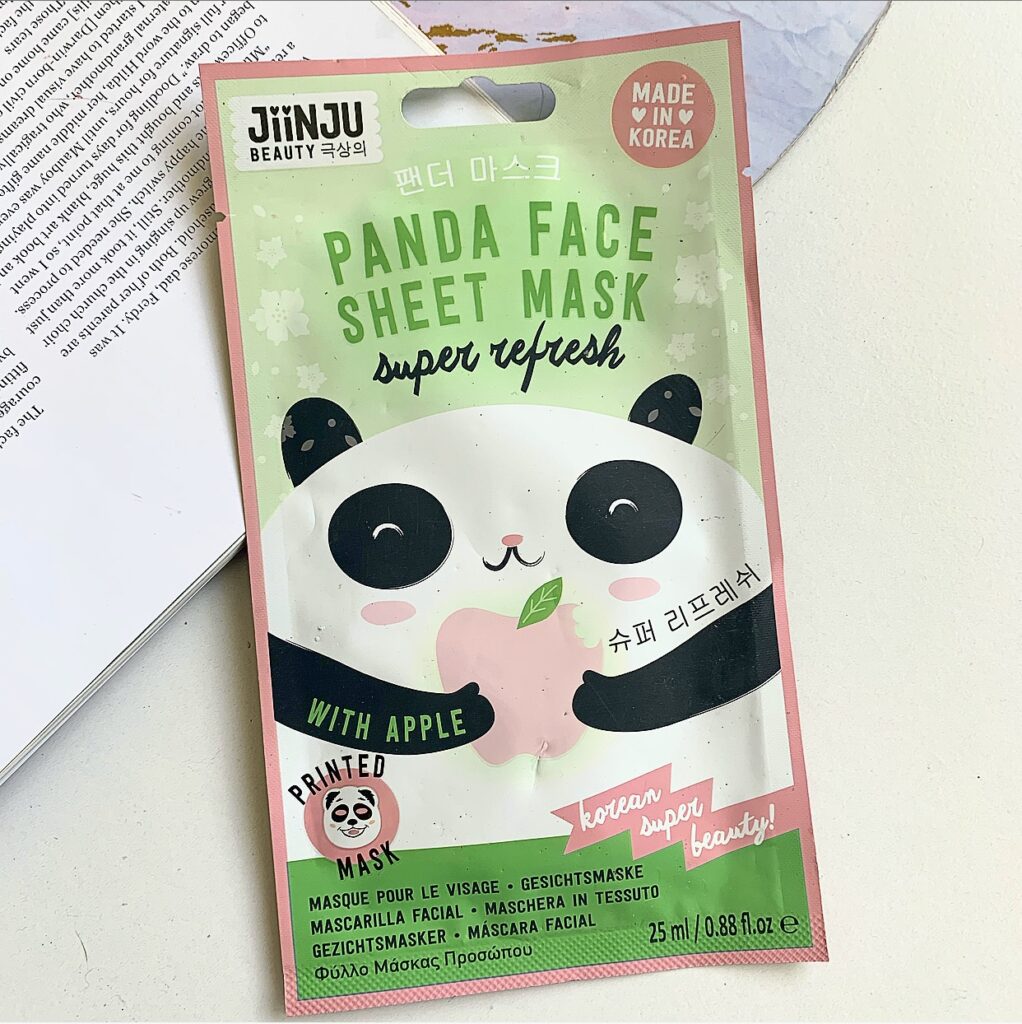 MASK 5 – JIINJU PANDA FACE SHEET MASK – $5.00 – woolworths.com.au
Another one from Jiinju Beauty, the Super Refresh mask is supposed to be a soothing mask that is less for moisture and more just to give you skin a little TLC. Apple appears to be the main ingredient in this mask, with soothing Chamomile coming along too. Now, like the Avocado one, I have used this before, but I always forget that this mask is actually a printed mask. The idea being that I'm supposed to look like a cute little panda. Instead, I get Juggalo.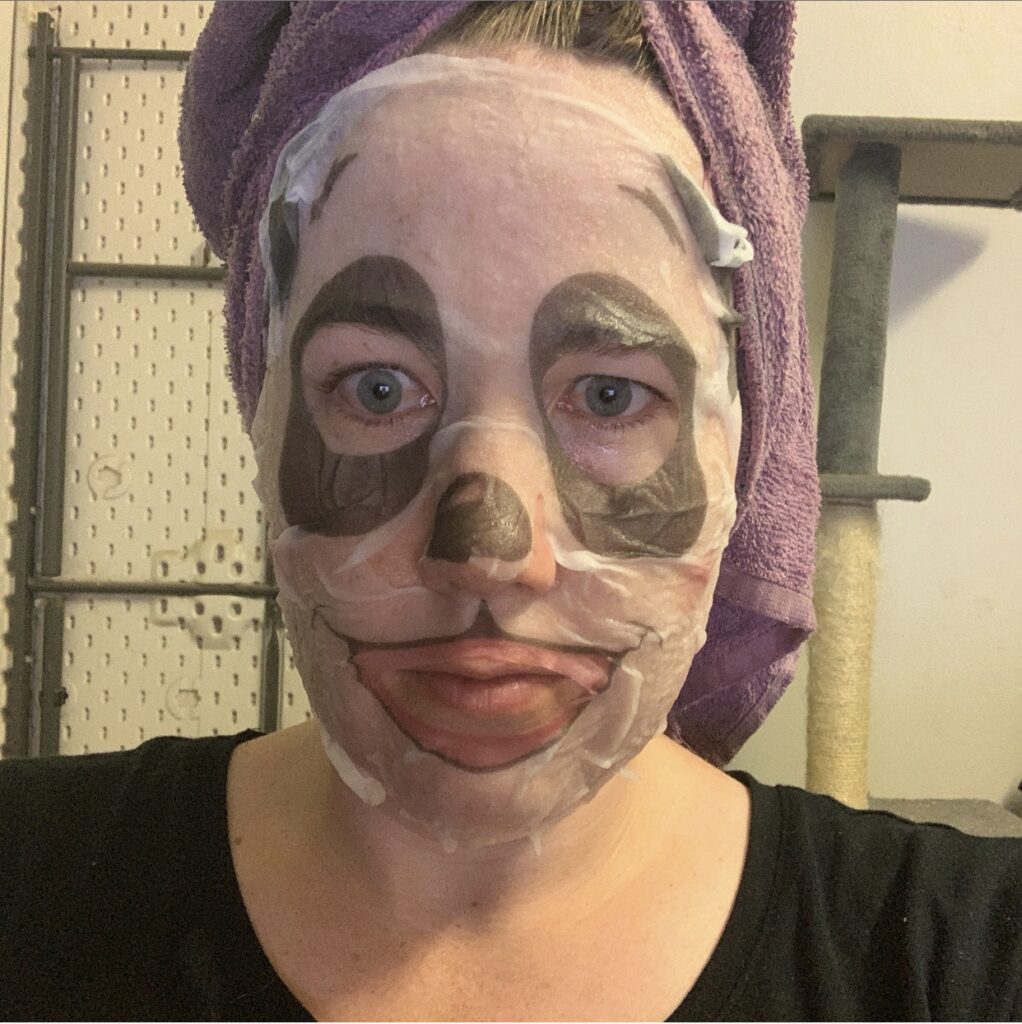 I only have one gripe with this mask. I hate that it has ears. Again, in theory, it's meant to be cute. But because of how the mask sits on my face, they are basically sitting in my hairline. Which I don't enjoy.
WOULD I REPURCHASE? I mean? Sure? It's not my favourite of the bunch, but it's ok. Not to mention cheap!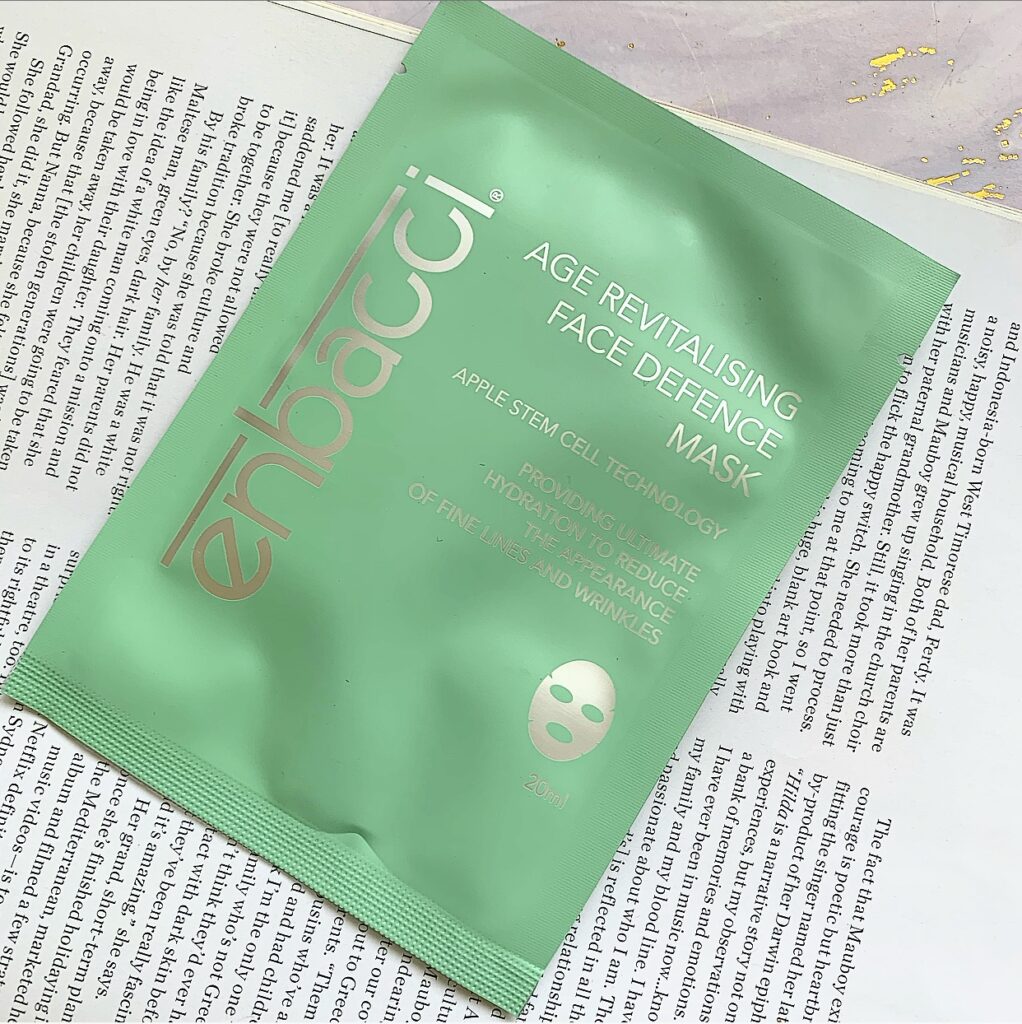 MASK 6 – ENBACCI AGE REVITILISING FACE DEFENSE MASK – $23.00 – enbacci.com (PR sent)
The most expensive of the masks that I tried during this little experiment, The Age Revitilising mask is designed exclusively for anti aging purposes. It uses stem cell technology from apples to reduce puffiness and really focus on targeting the signs of aging. The wear was basically the same as the Vitis Vinifera mask. It had the longer part to wrap down my chin. One thing I will note is that this mask seemed less saturated in serum. I don't know if my skin needed the boost or not but it soaked this mask right up. I definitely noticed a difference when I took this mask off. My skin was so glowy and my lines looked visibly reduced
WOULD I REPURCHASE? Again, if I saw them on sale, I would purchase these over the other ones.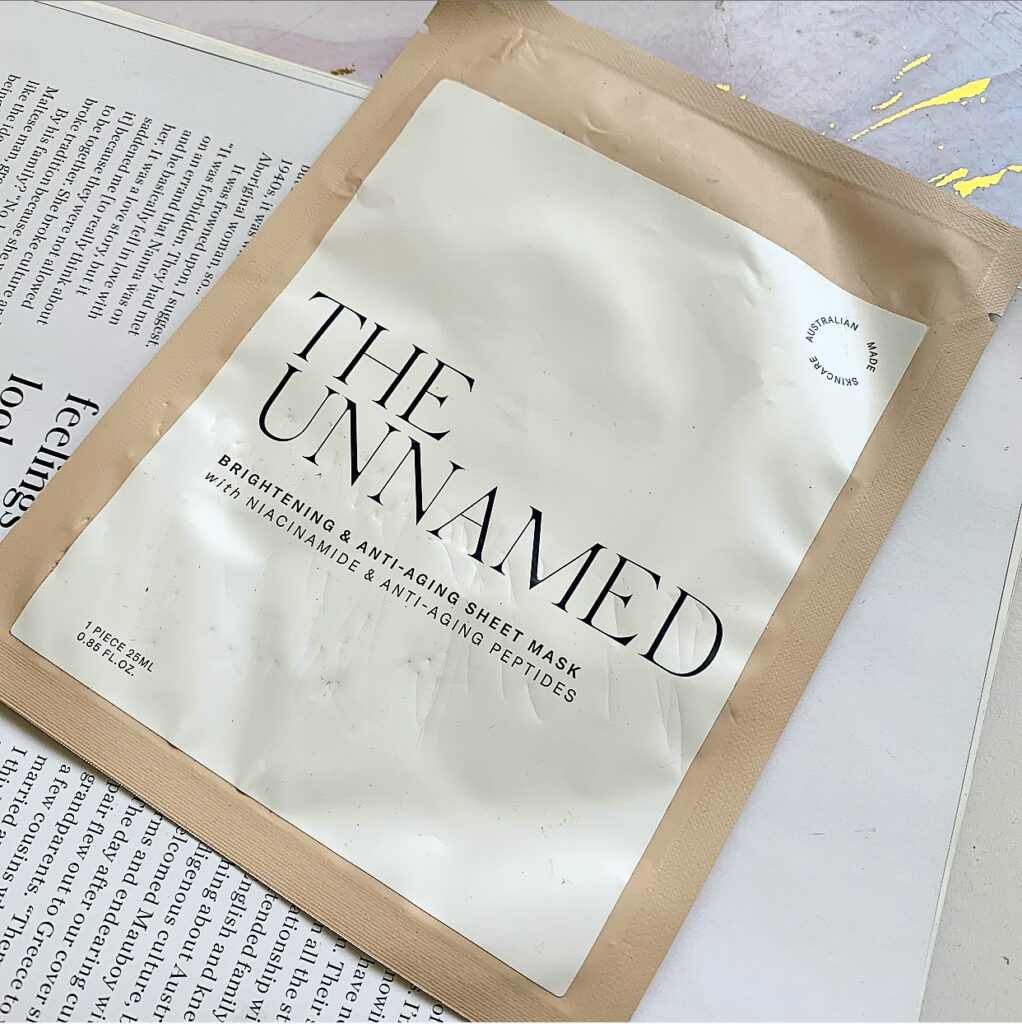 MASK 7 – THE UNNAMED BRIGHTENING AND ANTI-AGING SHEET MASK – $13.00 – theunnamed.com.au
The Unnamed mask came to my desk with a lit of hype surrounding it.
And because I can't end this without it, the before,
And after!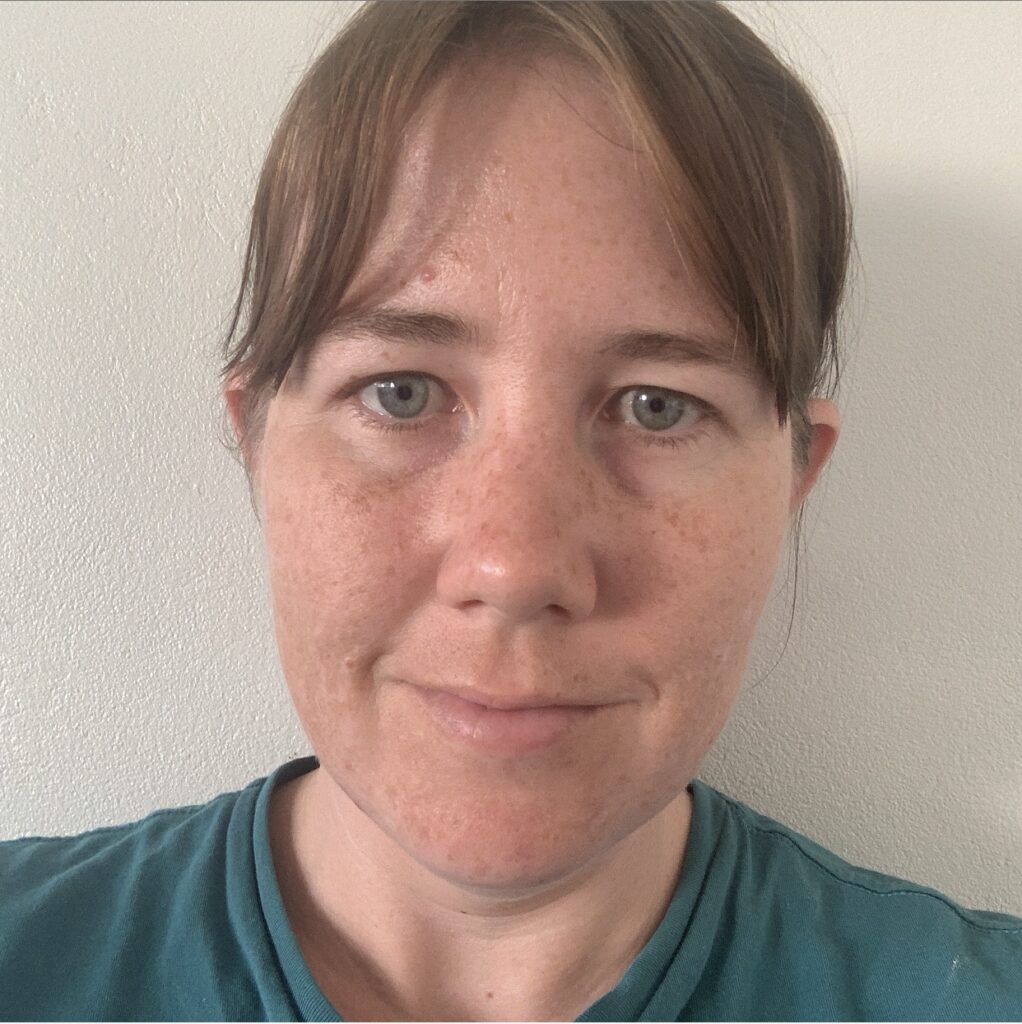 Overall, this was a fun little experiment! And there is a benefit of doing sheet masks on a semi regular basis. My skin feels so refreshed and hydrated. If I can share one tip? Keep you masks in the fridge. It keeps them fresher and the cooling sensation is so refreshing. What are some of your favourite sheet masks? I would love to know!
Cheers and love
Emmie xo
*Some of the masks presented above were sent through PR. All opinions are my own*