It's well and truly summer time here in Australia and that means parties, sunshine and getting our tan on (safely of course). Aussie tanning brand Bali Body recently reached out to me and asked if I wanted to review some of their cult favourite products. Which of course I said yes to.
Now for those who don't know about Bali Body, they are a Melbourne based brand that has a self tanning range that is widely popular on Instagram. They also carry other body and skincare items. Their entire range is not only cruelty free, but 100% vegan and they organically source as many of the ingredients that go into their products as they can!
Not being huge into self tanning, they instead gifted me with a few goodies that are still summer party appropriate, but a bit more beginner body bronzer friendly. I've spent the last few weeks testing them out behind the scenes and I can't wait to tell you all about them. So, if you want to know of I'm now a Bali Body babe? Just keep reading!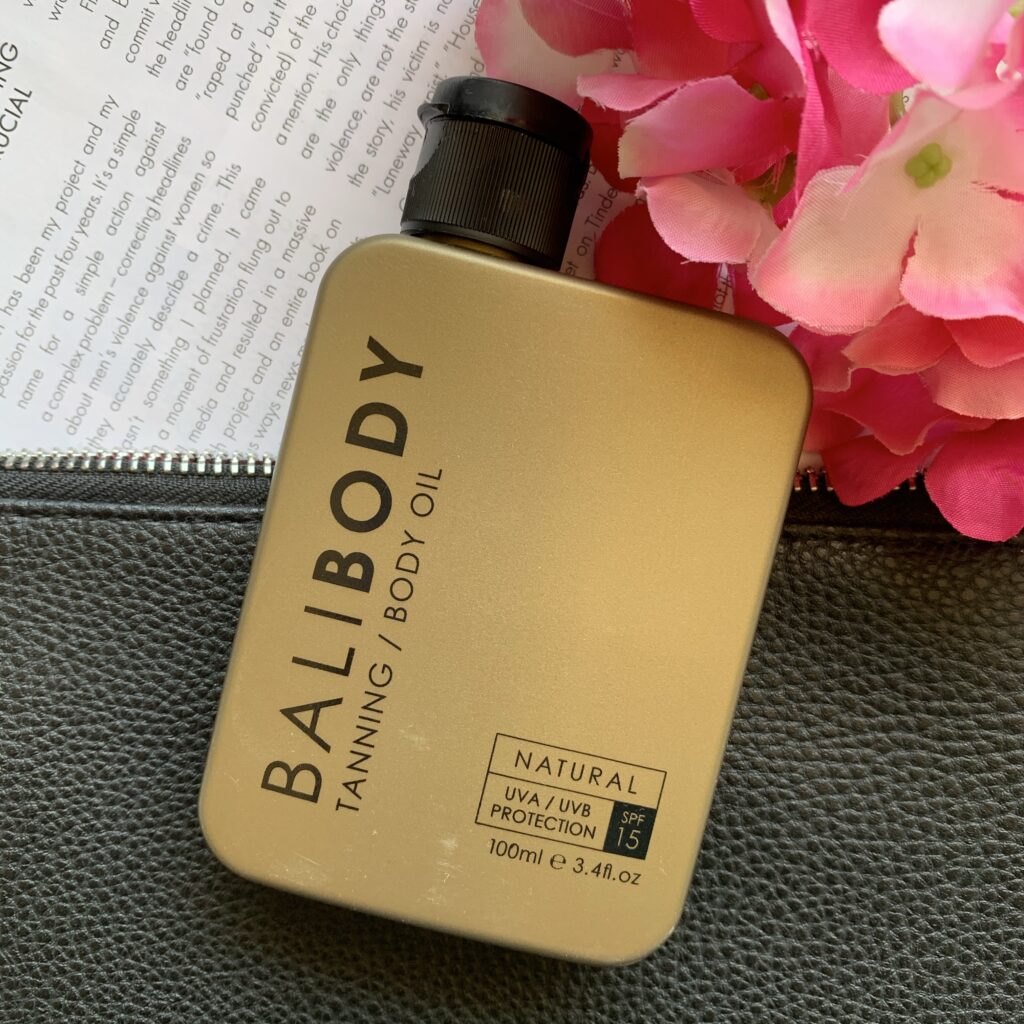 BALI BODY NATURAL TANNING AND BODY OIL SPF 15 – $24.95
Out of the four products I received, this was the one I thought I would get the least amount of use out of. I'm not a tanning person generally speaking and I had never used a tanning oil before. But when I saw that people were using this as a night time body moisturiser, I decided to give that technique a go. And you know what? This has been my go to night time moisturiser since I got it!
I put this on my arms and legs as the last step in my nightly routine and it soaks into the skin so quickly! A little bit goes a long way. It contains heaps of great, nourishing oils that my skin loves like Grape, Coconut and Jojoba. I have even used this on some of the driest areas of my face as a deeply hydrating sleeping mask. If you were to use this during the day time (as I slowly am), I would still wear a sunscreen underneath it that has a higher SPF (50+ is preferred).
Bali Body has a huge range of these oils in their line. Some are scented with delicious (I'm assuming) fruity scents. And they also have a non tanning shimmering body oil that I wouldn't mind getting my hands on. All are pretty low on the SPF though so I have to stress that if you are going to use products like these, please make sure you wear a high SPF sunscreen in conjunction with them.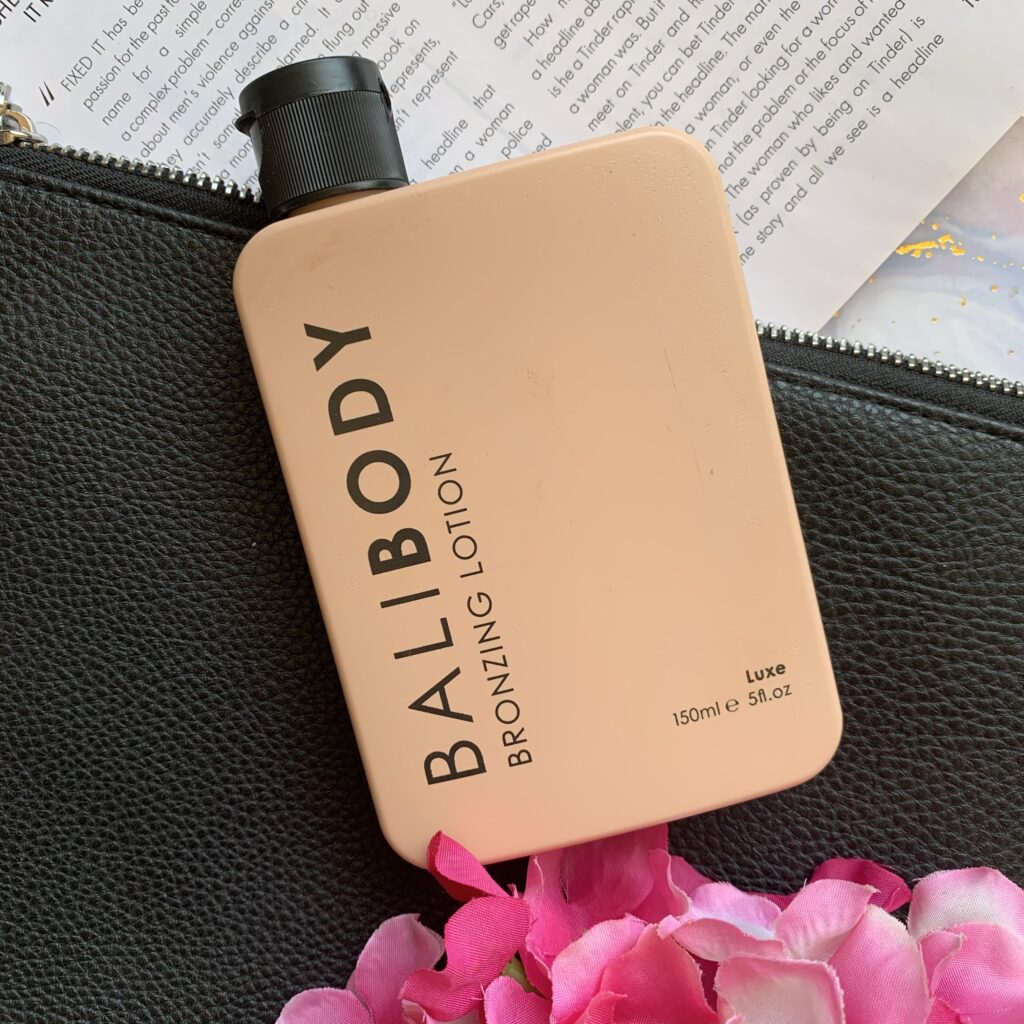 BALI BODY BRONZING LOTION – $23.95
I've tried a few body bronzers like this in my time so I was happy to receive a new one to try. This particular bronzing lotion contains a ton of great nourishing oils like Sweet Almond and Jojoba. And it also contains Natural Caramel Extract. And it's that that gives the warm, delicious glow to the skin. Not to mention a warm, delicious scent!
This was super easy to apply. Like the tanning oil, a little goes a long way. I loved using this on my arms and chest for special occasions (I've had a few Christmas parties to go to lately) just to even out my natural tan and to make my tan lines a little less obvious. I did find that I wanted to set it down with a loose translucent powder just to help with it's longevity and to prevent it staining my clothing too badly (I accidentally got some on my white bra but it washed right out). And that is a tip that I recommend especially now that it's quite warm.
Being a non permanent product, it washes right off at the end of the night. No muss, no fuss. I have now worn it on multiple occasions and I haven't noticed it breaking me out or reacting badly to it. Though I always recommend a swatch test before using any new product. Overall, this is a win and a new summer party staple for me.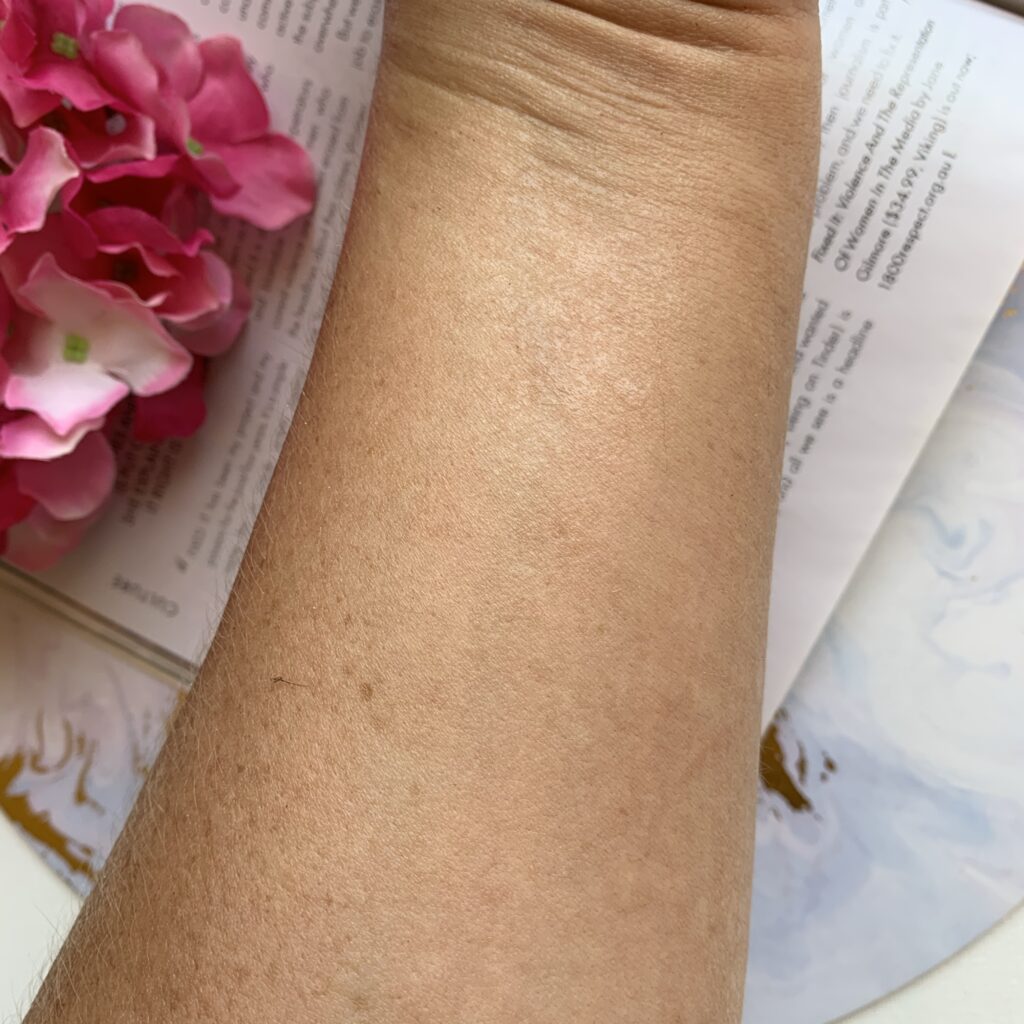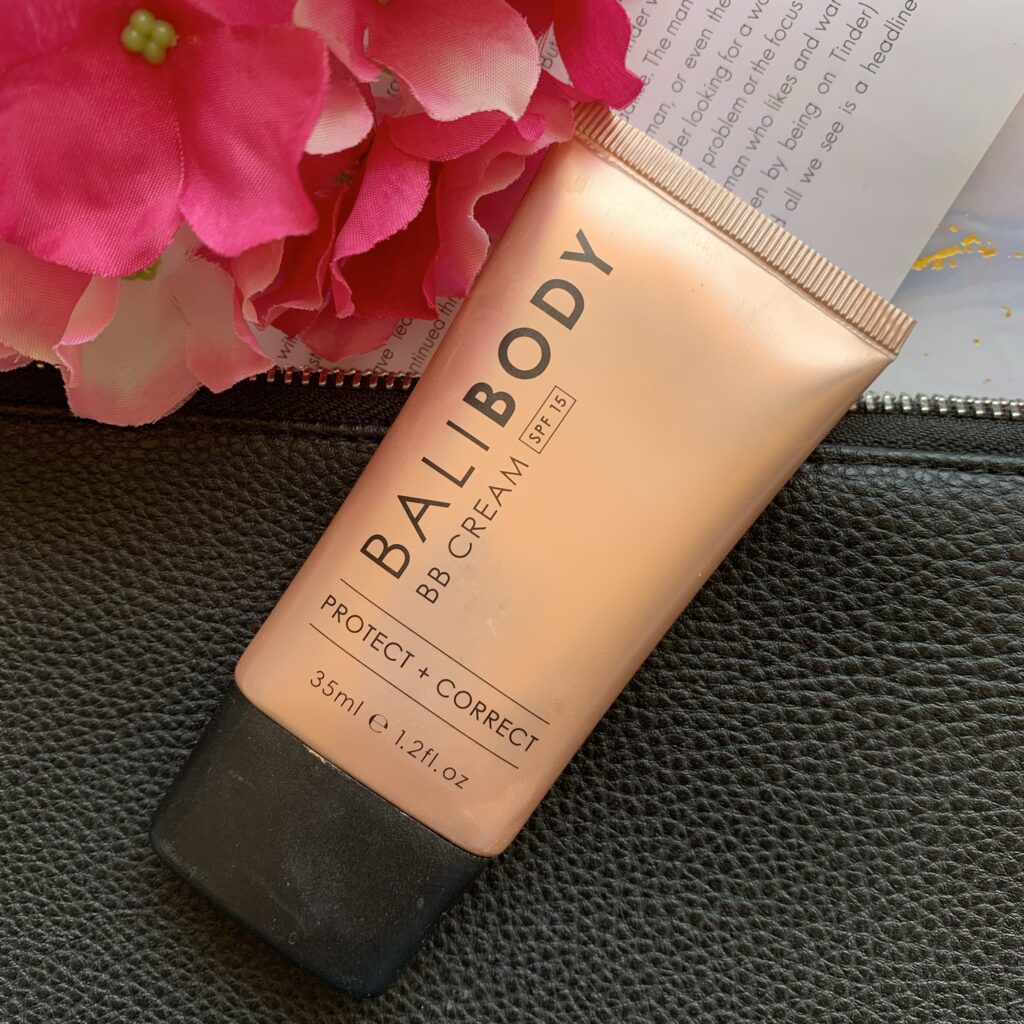 BALI BODY BB CREAM SPF 15 – $29.95
It's actually been a long time since I came across a good BB cream. So I was pretty excited to give this a go. It comes in four shades. Fair, Natural, Medium and Deep (I was sent Natural). And it's supposed to replace my sunscreen, moisturiser and foundation all in one product. While I will say that nothing is replacing my sunscreen (team SPF 50+ for life!), I will say that this is one of the better BB creams that I've come across.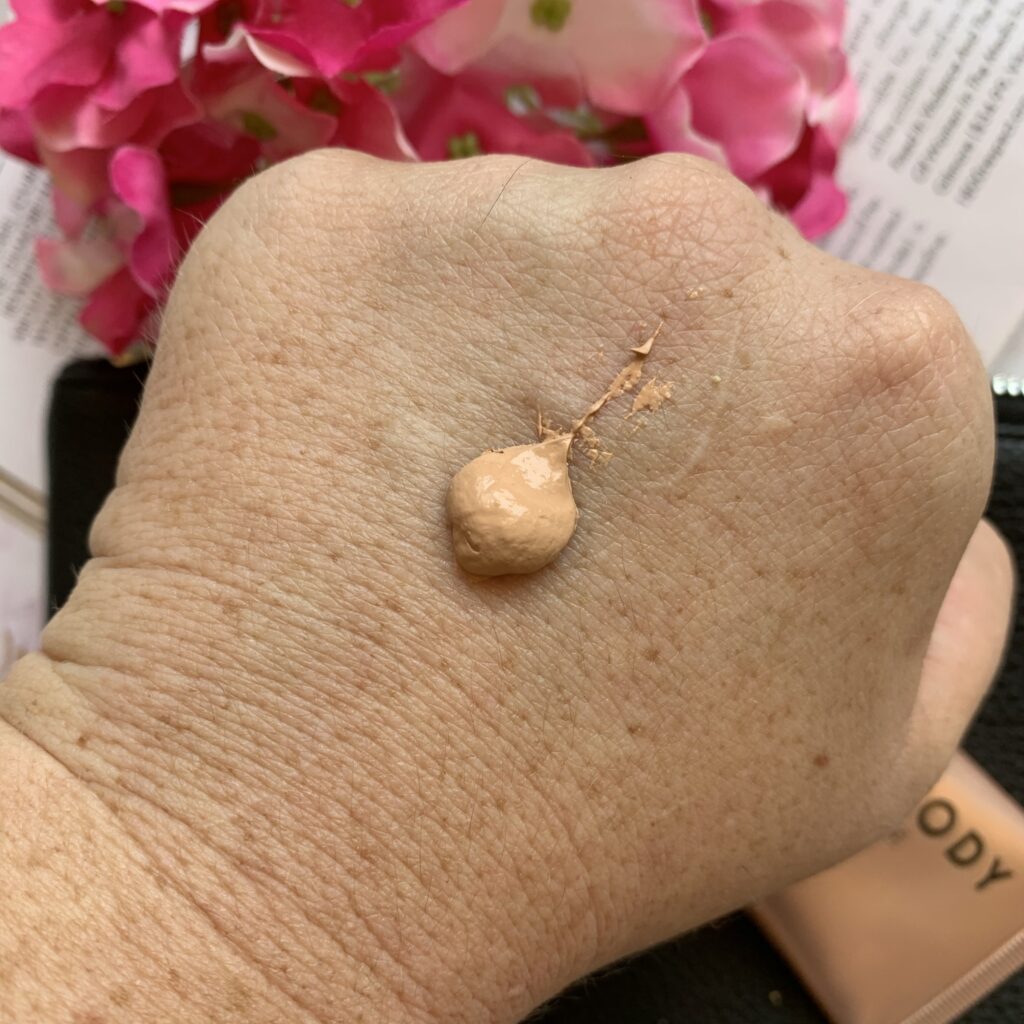 When I first applied it, I went about it as if it was just a regular foundation and used a sponge for it. While it did an ok job, I quickly learned that my fingers did a far better job spreading out the product and gave me a much better look overall. The colour, while slightly deeper than my natural face colour, still worked out really nicely for me and didn't oxidse too outrageously. It definitely has a dewy finish like most BB creams but because I set mine down with powder (habit), it did mattify it somewhat.
The coverage is on the lighter side. My freckles did poke through upon initial application. But I was able to cover up my dark spots fairly easily by dabbing a little extra BB cream over them. And I'm super impressed by the wear time of this. It lasted though my 10 hour work day without breaking up. If anything, I did find that I needed to powder late in the day around my nose.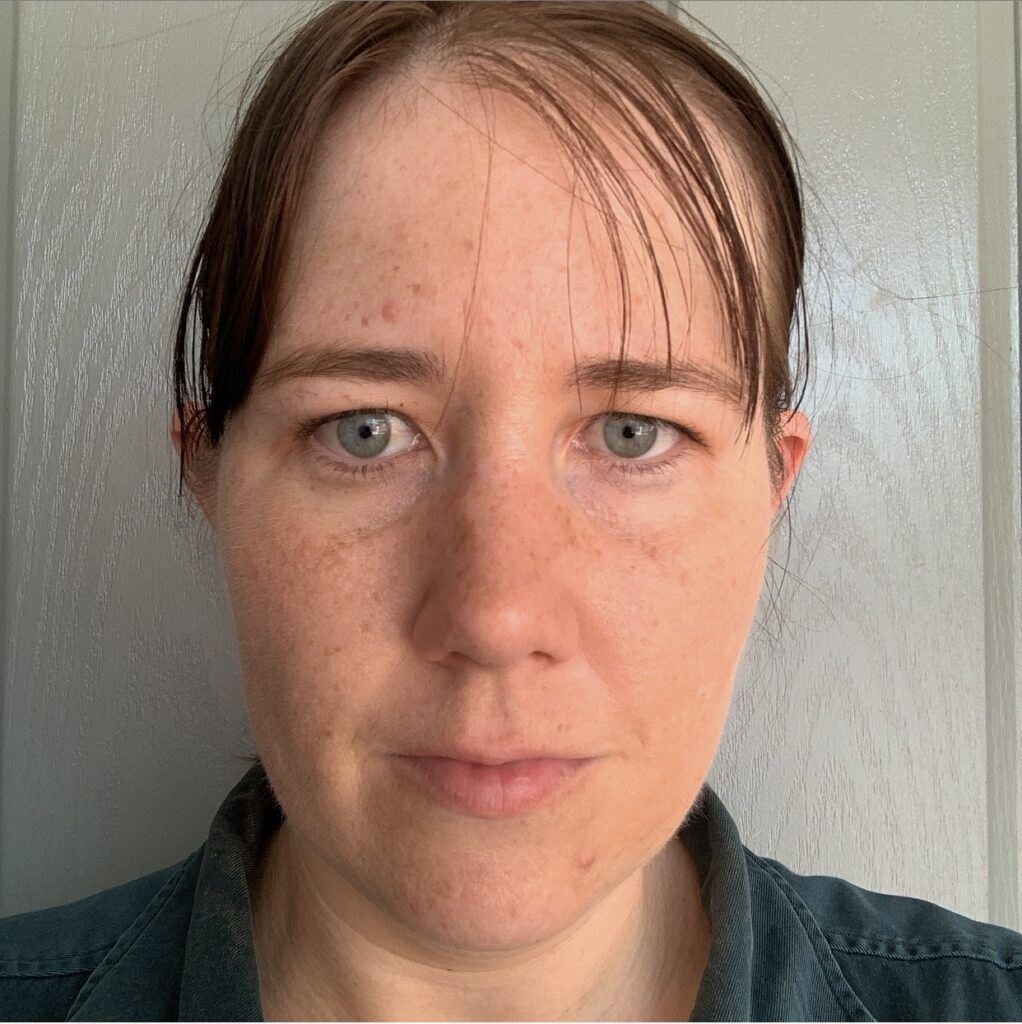 Overall, for me personally, this is one of those products that is just perfect for those lazy days where you want a bit of coverage but don't want to do too much effort. Out of the four things I'm reviewing, this is the one I'm recommending the most strongly and I can happily call it a new fave.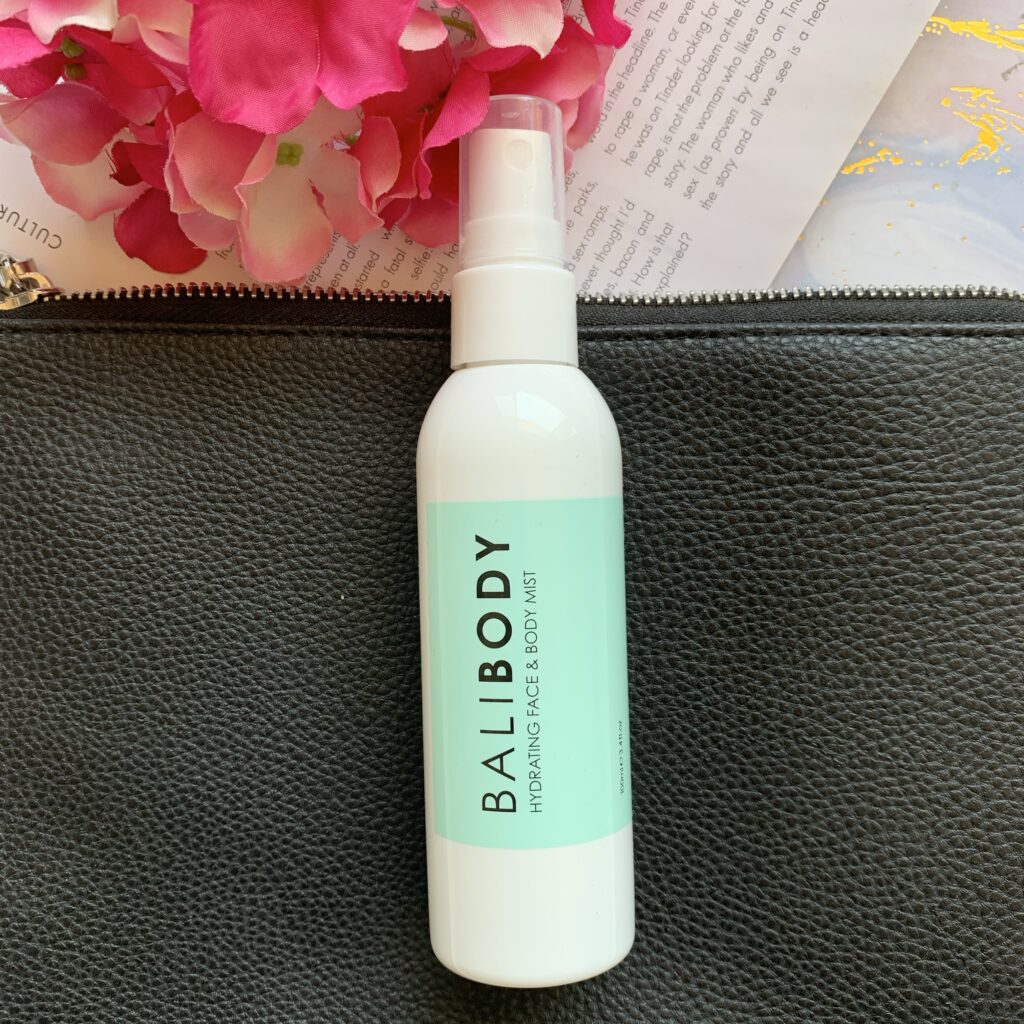 BALI BODY HYDRATING FACE AND BODY MIST $21.95
I'm a sucker for a good face mist. Especially during summer. And this stuff is fantastic! The mist contains Aloe Vera, Peppermint oil and Chamomile and Cucumber extract, which gives the skin an instant cooling feeling when spritzed on. And while it does have a scent, it's quite mild and actually very soothing.
My tip with this one has been keeping it in the fridge and spraying it all over my face and arms during my lunch break for a quick, refreshing hit of coolness. This would also be great for those occasions when I've spent a bit too much time in the sun. One thing I will say is that the sprayer is a little on the intense side, so hold it at a good distance away from the face when using it. But otherwise, I have no complaints! This is so great!
And that's my deep dive on Bali Body! I want to thank the kind folks at Bali Body for reaching out and sending me these goodies. I loved them all and they are now staples that I can't wait to keep using. Have you heard of Bali Body? Let me know in the comments below!
Cheers and love
Emmie xo
These products were sent for review by Bali Body. All thoughts and opinions are my own.