One of the great things about doing this blog is discovering new skincare products I might not have discovered otherwise. For instance, I've had quite a few friends rave about the Danish skincare Beaute Pacifique over the last few months. So, when I was given the opportunity to try out some of their products, I jumped at the chance!
I was very kindly sent over three products from the award winning line. The Day Creme for Dry Skin, the Deep Pore Cleansing Mask, and the Vitamin A Anti Wrinkle Booster. I've been playing around with them for around two months now and I definitely want to share my thoughts. So, let's dive right on in!
BEAUTE PACIFIQUE DEEP PORE CLEANSING MASK – $48.00
BEAUTE PACIFIQUE SUPERFRUIT CREME – DRY SKIN – $67.00
BEAUTE PACIFIQUE VITAMIN A ANTI WRINKLE BOOSTER – $104.00
*Products were sent in PR*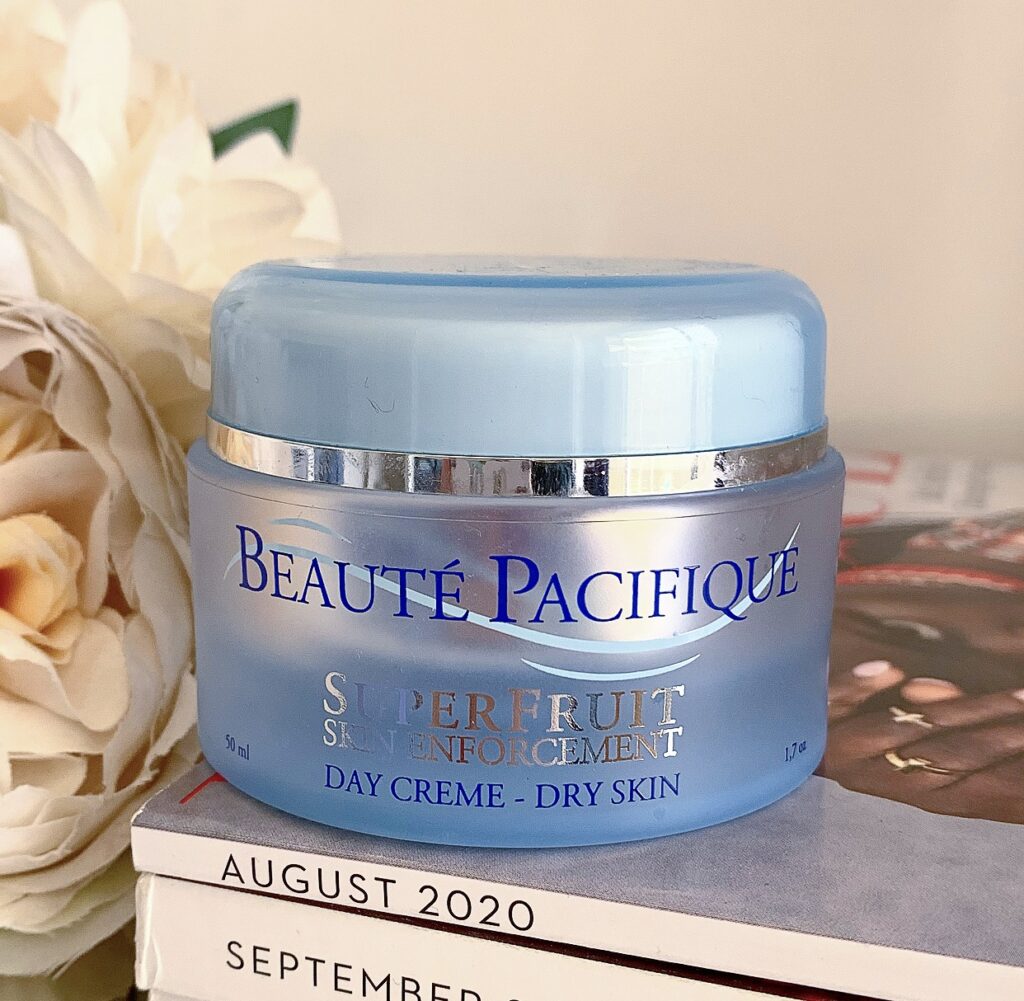 I'll start with the moisturiser. The SuperFruit Day Creme for Dry Skin is housed in a very stylish blue container. It's lightweight, but sturdy. And if I might say so myself, very aesthetically pleasing. The Day Creme contains 50ml of product.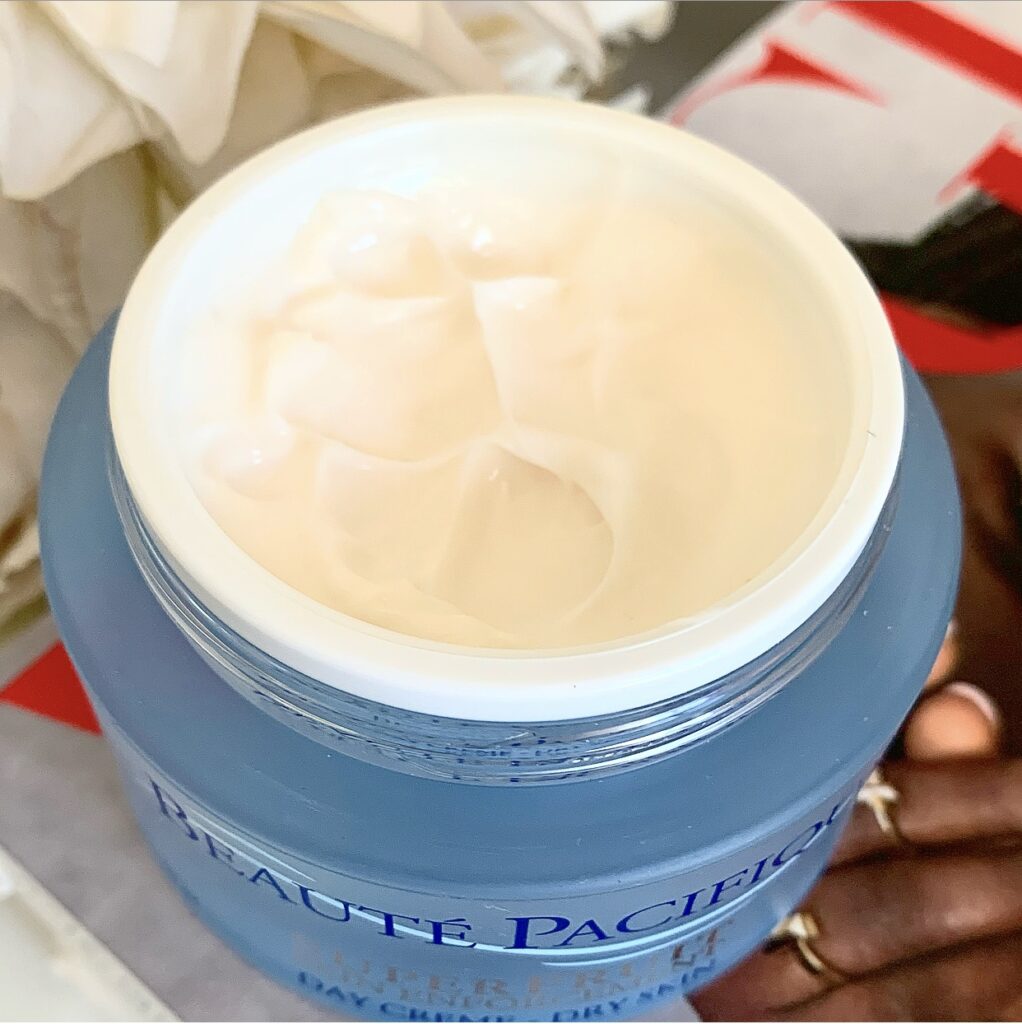 The Day Creme is stacked with some great ingredients that are specifically targeted toward helping with the early signs of aging. Lingonberry Fruit Extract is the key ingredient here. As some studies have shown it to have anti inflammatory properties. It also has Green Tea Extract, which is super soothing for the skin. And Squalane, which is probably a deal maker ingredient for me. As it mimics the way your skin products hydration.
The texture of this is definitely thick and cream like. However, it absorbs into the skin very nicely. Leaving it very dewy. I was initially using the Day Creme as intended. But as the seasons have changed and my combo skin shifts to being more oily, I found this to be far better suited as a night cream for me. It's crazy hydrating! And possibly a bit too much for me right now. There is another version of this that is marketed for all skin types. So, I might look into that when I'm finished with this one. Otherwise, if you have dry, parched skin, you might love this!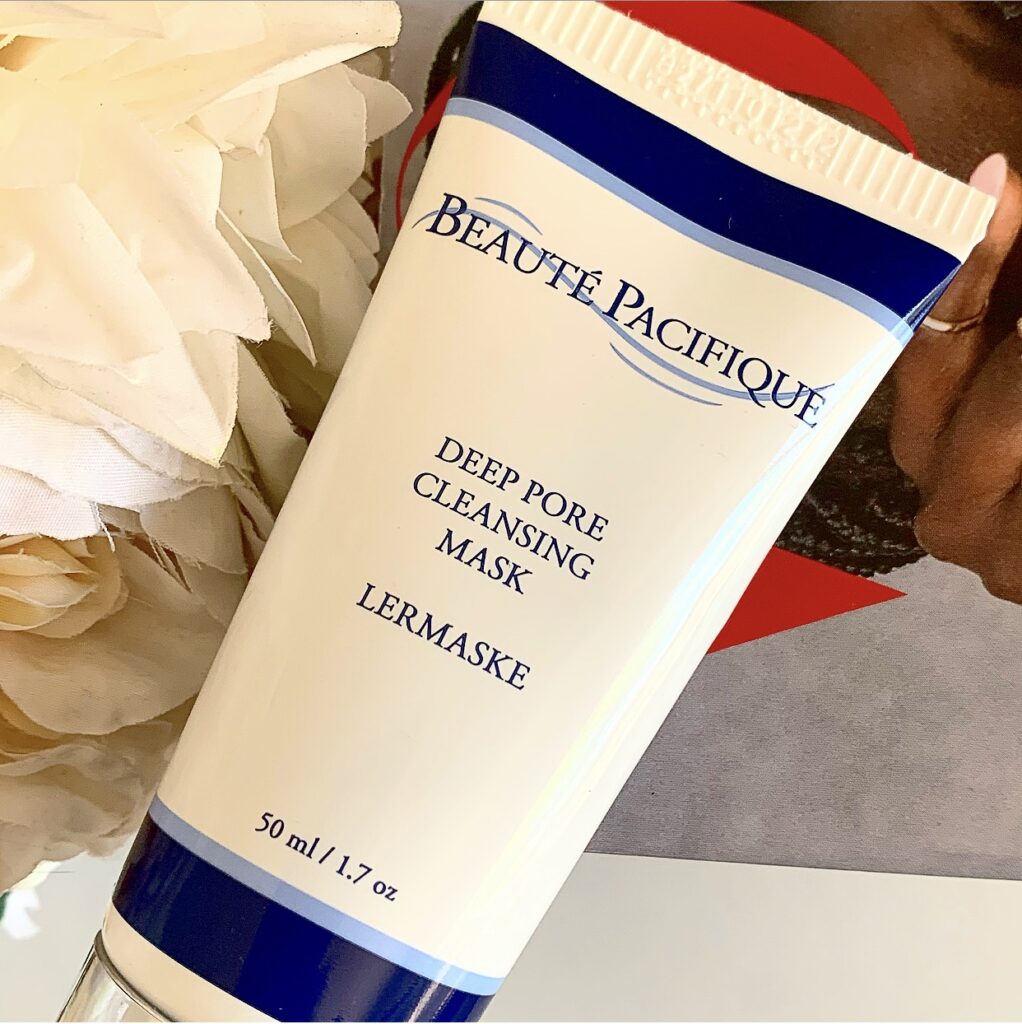 Next up is the Deep Pore Cleansing Mask. Which is housed in a squeezie tube style packaging. The Deep Pore Cleansing Mask contains 50ml of product.
Like most cleansing masks, clay is one of the top ingredients. And the Deep Pore Cleansing Mask has Kaolin, Bentonite and Magnesium Aluminum Silicate are the three main clay's doing the heavy lifting here. Pulling all of the oil and debris from your pores. There is also Lactic Acid and Menthol in this mask. The Lactic Acid is a mild exfoliant and the Menthol has a lovely soothing effect. There is also Lemon Extract. An ingredient I'm not wild about because it can be an irritant for some people. They do mention on their website that this mask isn't ideal for those with sensitive skin. So definitely keep that in mind.
Out of the three, the Deep Pore Cleansing Mask was the one I was most excited to try. And I won't lie, it's wound up being my least favourite product of the three. Not that it's bad, but I maybe hyped it up a little too much in my mind. It does a good job at pull all of the junk and oil from my T-Zone. But I've used a lot of clay masks in my time. And sadly, this didn't exactly stand out among them.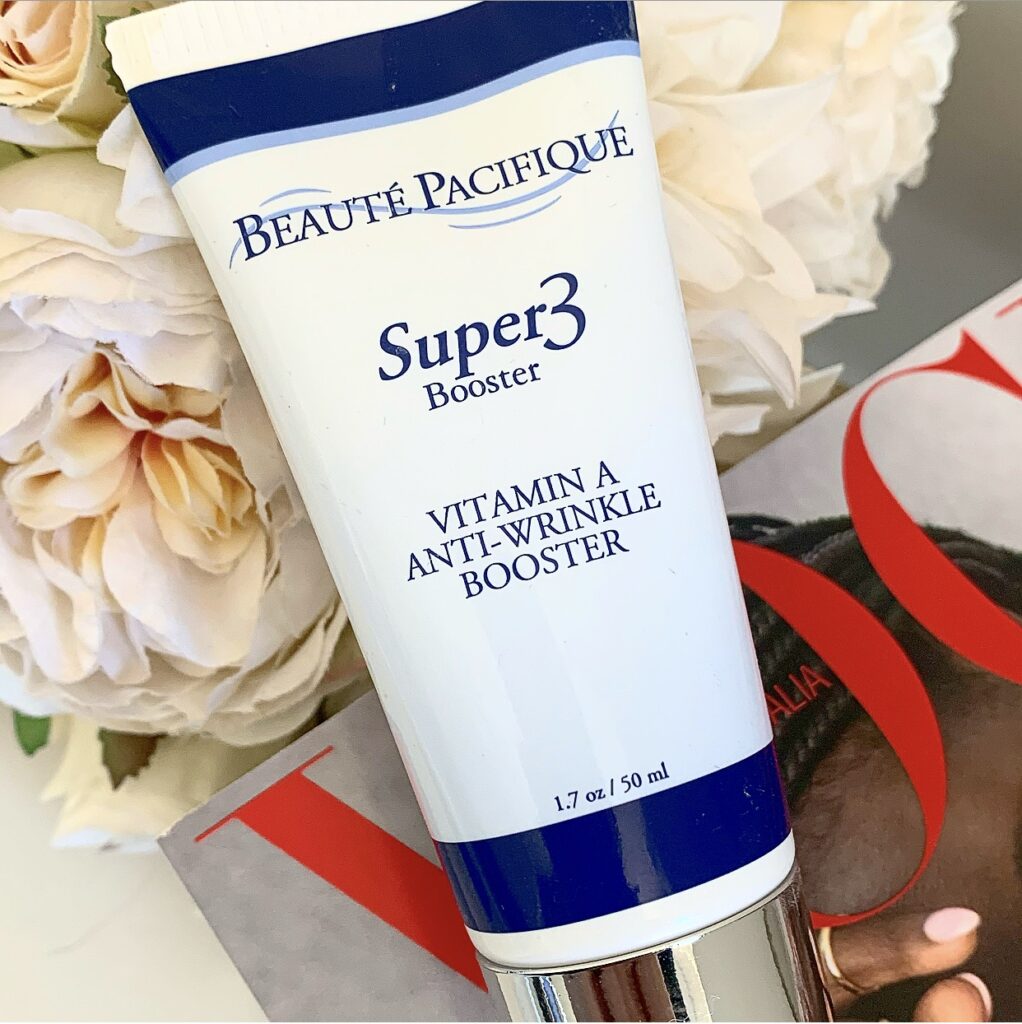 Finally, we have the Vitamin A Anti Wrinkle Booster. It, like the Clay Mask, is housed in a simple, squeezie tube style packaging. It also contains 50ml of product. There is also a 100ml version of this product available on the Adore Beauty website.
Now, this one is stacked with a ton of amazing ingredients. It uses Retinyl Palmitate and Retinyl Acetate as it's Vitamin A sources. Both of which are naturally occuring elements of our skin and proven to be effective ingredients for anti aging (AND ARE TOTALLY SAFE!). Our good friend Squalane is back again here, acting as basically the delivery system for the Vitamin A to be applied to the skin. And finally, Stearic Acid is on hand to help with protecting and healing the skin's barrier.
I love that it's in a cream texture. It makes it so easy to apply. While it can be applied on it's own, I was initially using a pea sized amount and cutting it with whatever moisturiser I was using at the time. I'm now using a pea sized amount before moisturising. They say you can use it every other night. I'm still using it two-three times a week as my second to last step. And I would recommend the same if you are new to Vitamin A. Because like most Retinols, it can take some getting used to if you aren't already. Also, If you are using any Retinols in your skincare routine, you need to be wearing sunscreen during the day!
Out of the three, the Anti Wrinkle Booster has been my favourite. And it's probably my new favourite way to apply Retinol. The difference it has made over the last 6-7 weeks has been incredible! I haven't had a breakout in a month, my overall skin texture is so much smoother, and I've even begun to notice that my dark spots are beginning to fade significantly. If there is one minor drawback, it's the scent. I can't put my finger on it, but it's a little off putting at first. Fortunately, it does go away eventually.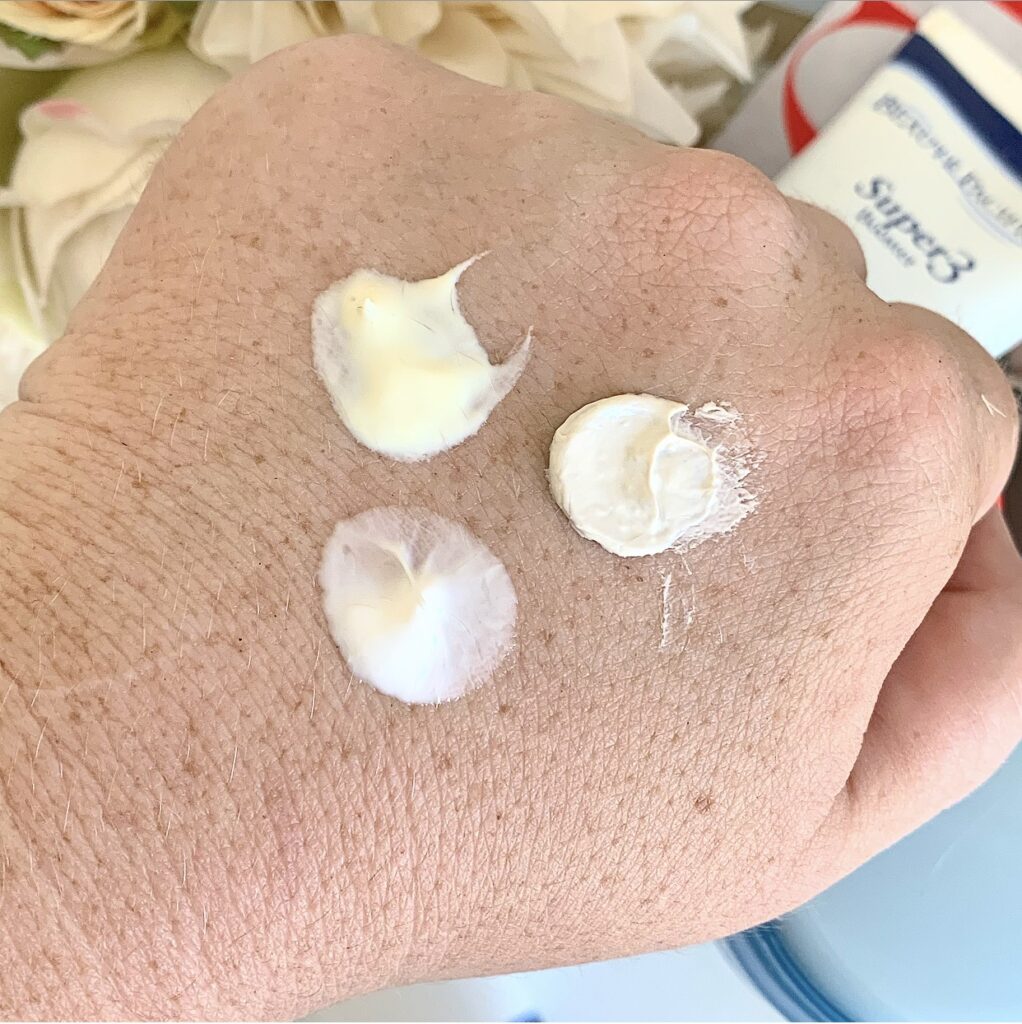 And those are my thoughts on Beaute Pacifique! I want to thank Mia over at Soda Communications for sending me these products to try. A bit of a mixed bag overall, but I now have a new favourite. So I can't be too mad. Have you tried Beaute Pacifique? Let me know in the comments below!
Cheers and love
Emmie xo
*These products were sent in PR with obligation to feature them. All opinions are my own*