Bobbi Brown has quickly risen to become one of my favourite brands that I've tried this year. Her recently released Crushed Liquid Lips basically live in my handbag and her powder products are legendarily amazing. But I had always wanted to try one of her foundations. And when I put it to you guys as to which one I should try first, the Skin Long Wear was the one that you guys recommended the strongest. I've been testing it out behind the scenes for a few weeks and I definitely have some thoughts. So if you want to know my thoughts on this one, just keep reading!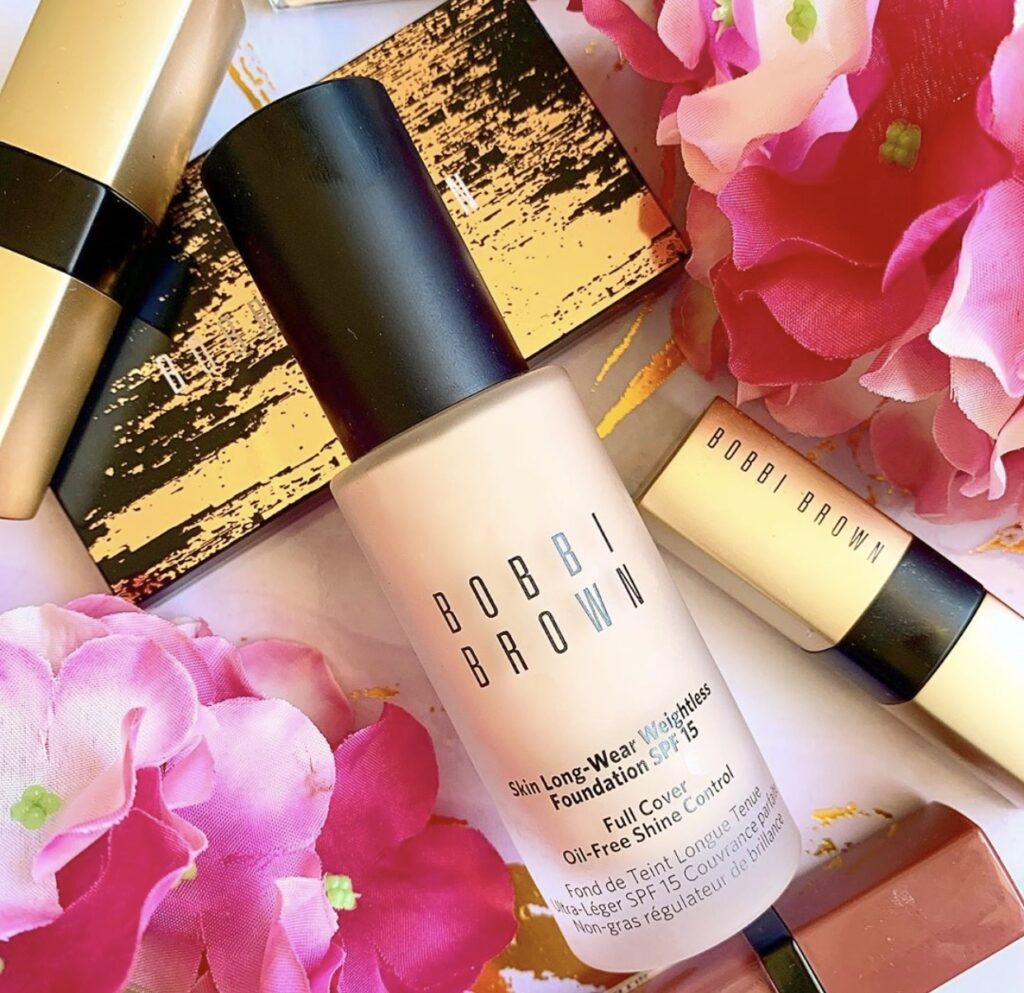 BOBBI BROWN SKIN LONG WEAR WEIGHTLESS FOUNDATION – $72.00 – bobbibrown.com.au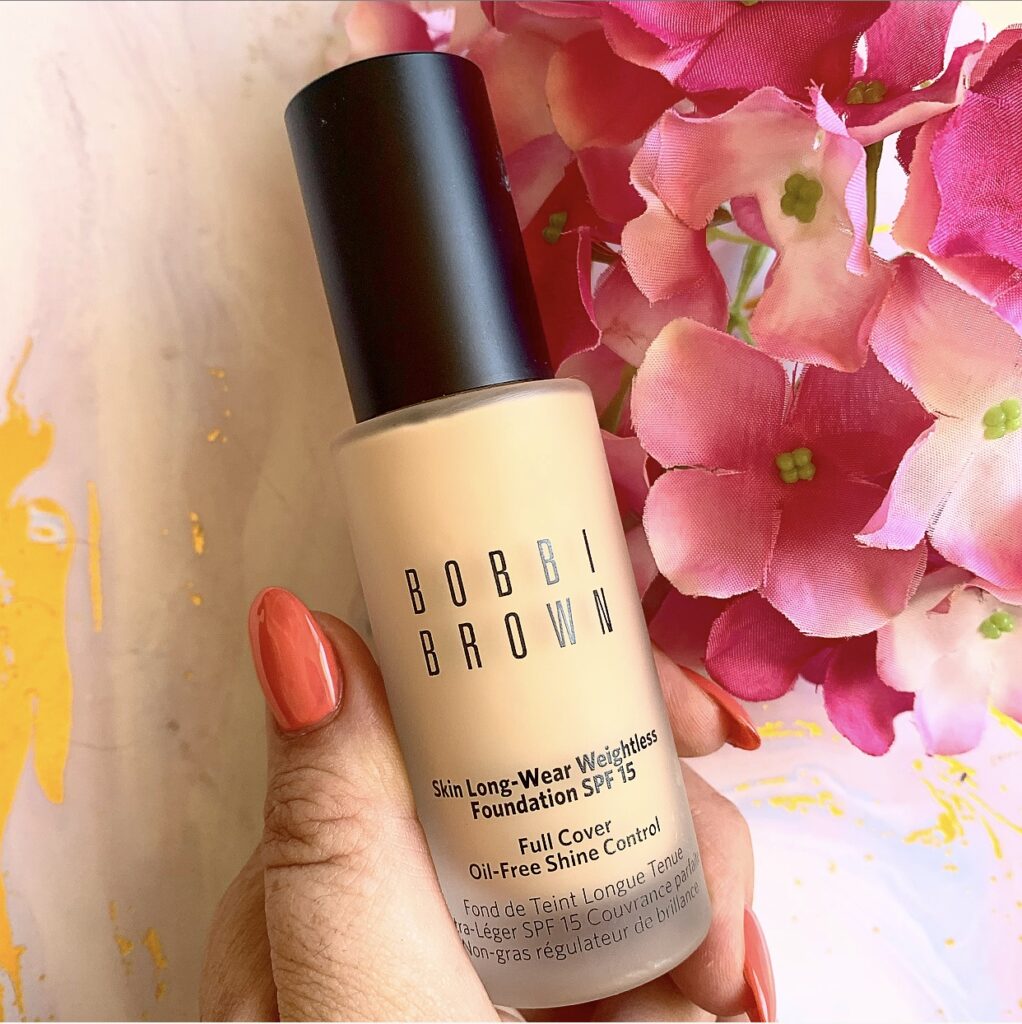 Starting with the packaging, the Skin Long Wear Foundation is housed in a frosted, glass bottle. Like a lot of higher end foundations, it's well weighted and has a good, solid base to it. The foundation has a metal pump and a well fitted lid to help prevent leakage. The Skin Long Wear Foundation contains 30ml of product.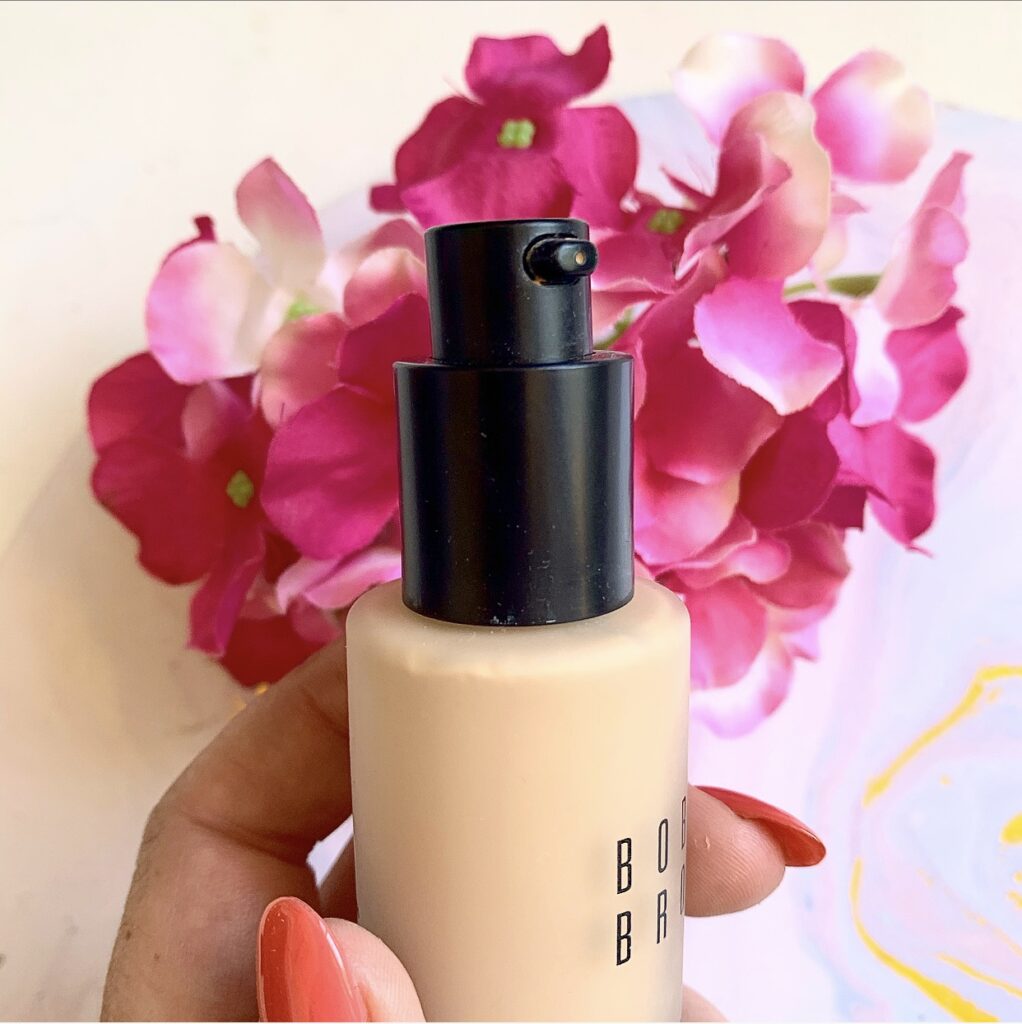 The Skin Long Wear foundation has 43 shades available in their line. With a good balance of fair, light, medium and deep shades. The shades are seperated by cool, neutral and warm undertones. I was actually fortunate enough to be sent a sample of this foundation a few months back and I initally went with Warm Sand, with the shade being described as golden light beige with yellow undertones for fair to light skin with redness. That shade worked ok, but I wanted something a little more neutral. So when I bought the foundation, I went with the shade Sand, described as being a light beige with neutral undertones; for fair to light skin. This is a far more spot on match for me personally.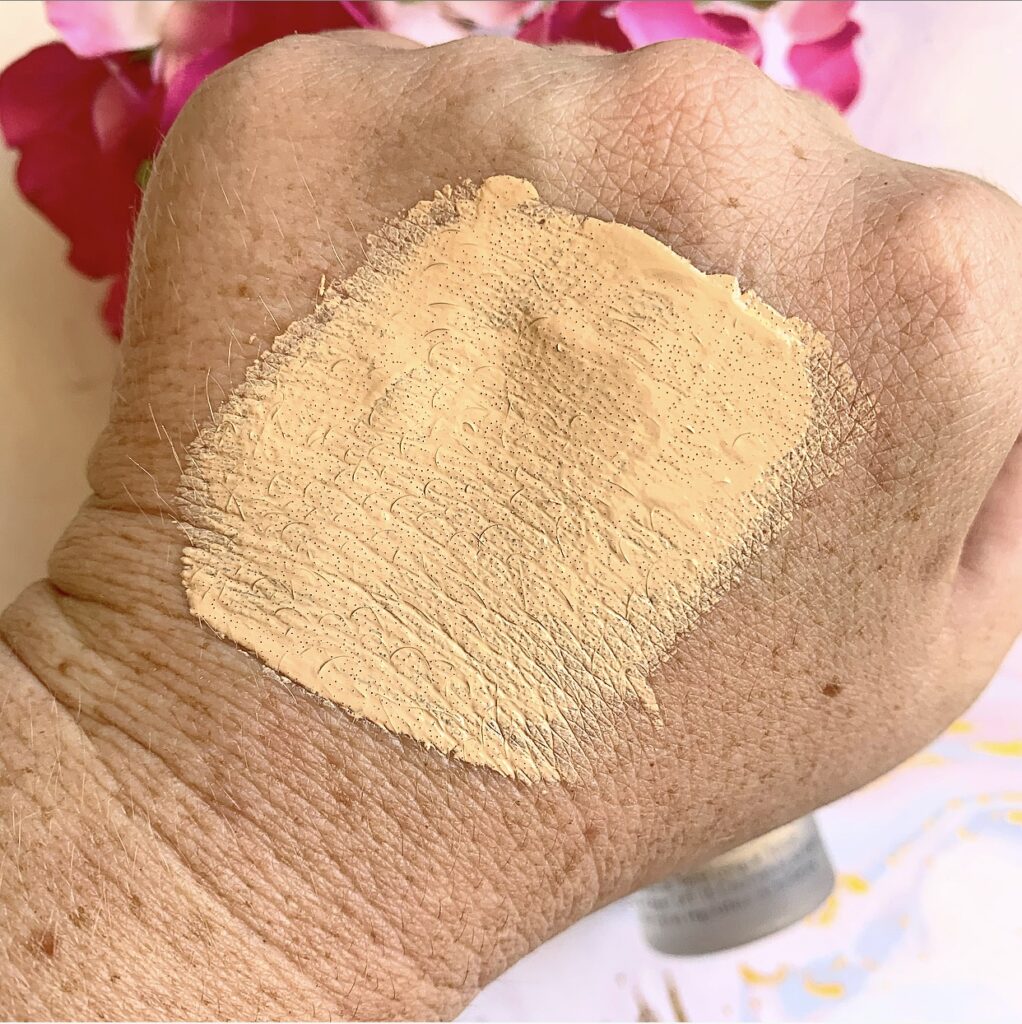 The texture is slightly on the thicker side in comparison to some of the foundations that I've reviewed recently. It made it easy for me to dot the foundation on my face without making a mess. In terms of application, I found a sponge to be easiest. A brush works ok, but I found it can get a little streaky. I found that two pumps did my whole face and neck.
The foundation is described as being full coverage with a matte finish. While I definitely agree with the matte finish, I don't necessarily agree with full coverage. It might be because I used a sponge but I personally found that I still had a lot of my freckles poking through. It do a great job of covering my acne scarring though. So, while it could potentially be built up to full, I would call it more medium buildable.
This foundation took a lot of trial and error to find a way for me to wear it. I'll say straight off the bat, if you have oily skin, you will LOVE this foundation. But I found that when I was applying it initially, it sat weirdly on my drier areas like my cheeks and chin (for the record, I'm combo-dry). To the point where it looked quite cakey. After adjusting a few techniques, I found the best approach for me to take was to use a hydrating primer on the perimeter of my face, and a pore filling primer on my T-Zone.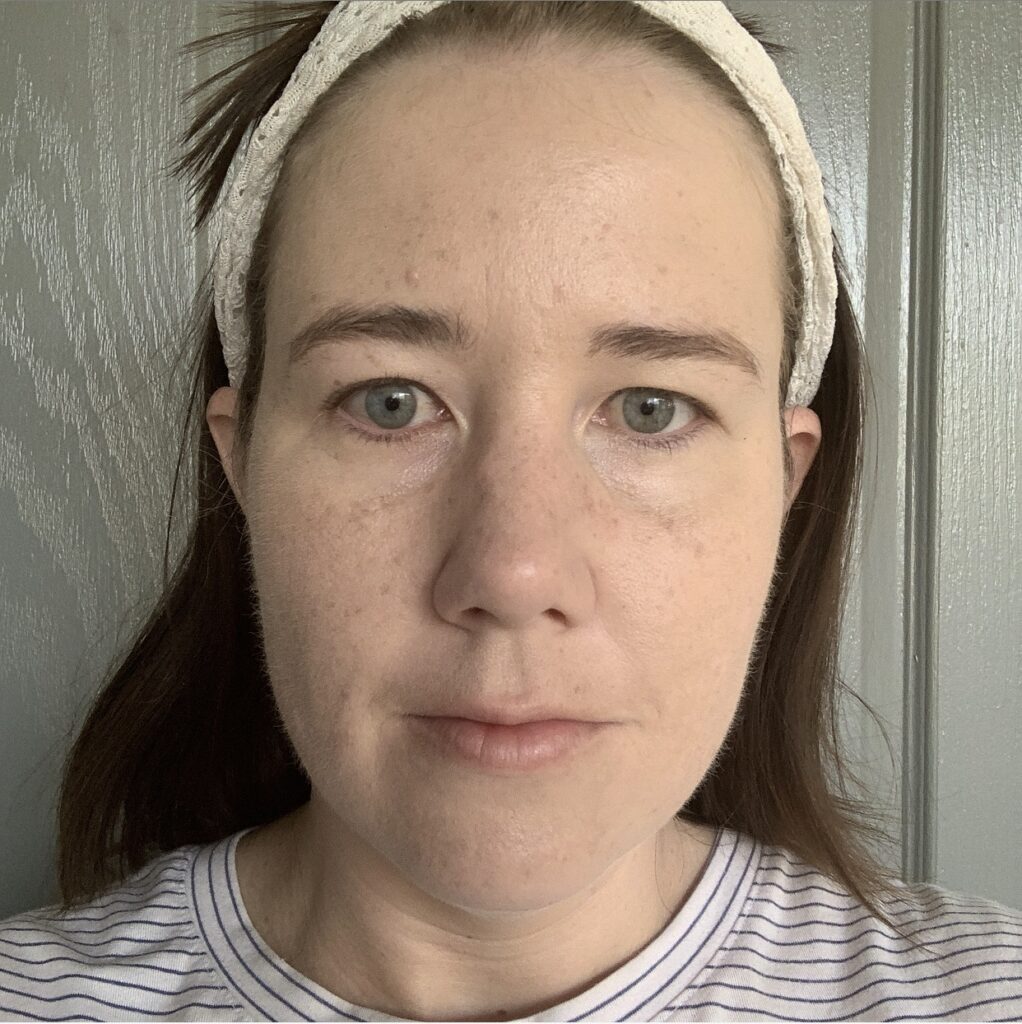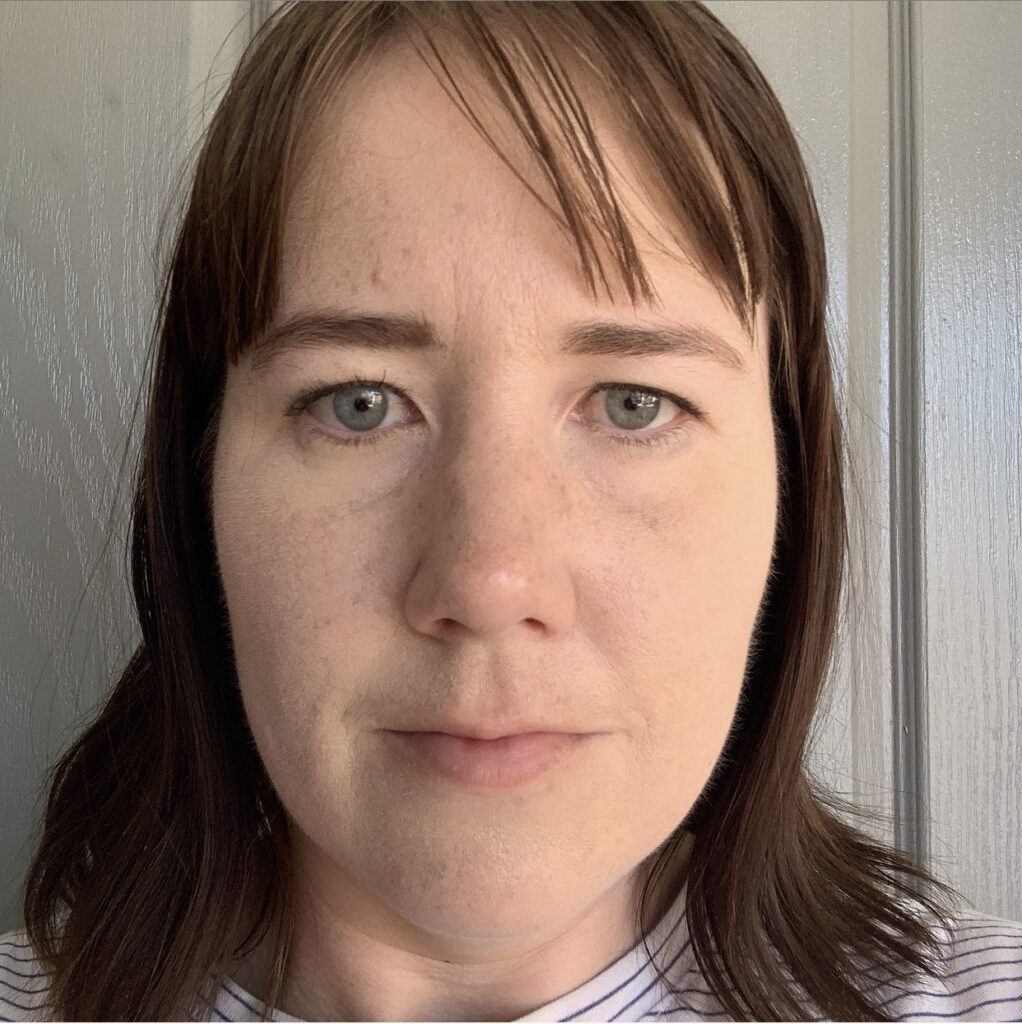 When I was wearing The Skin Long Wear Foundation with that particular primer combo, I could easily get 12 hours of wear out of it without it breaking down or settling. It didn't crack in my lines and it didn't move around. It did look genuinely great and like it says on the bottle, it felt weightless on the skin. An added bonus for me, the hydrating primer did go a small way to make the foundation a little less matte looking on the skin. Which I really liked.
So, tough call. While I do think that $72 is an insane amount to pay for a foundation, I do feel that if you have oily skin, you should at the very least get a sample of this to try. Because it might become a new fave. If you have drier skin than me, I would consider avoiding this one. Because it is quite matte and unless you're into that kind of finish, I'm not sure if you're going to have a good time with it. Have you tried the Bobbi Brown Skin Long Wear Foundation? Let me know in the comments below!
Cheers and love
Emmie xo