For the last almost 6 years, Colourpop has been taking over the beauty world. With each new release more exciting than the last. But for the longest time, they were missing the one makeup item that I felt like everyone wanted them to make. And earlier this year, they finally launched their very first mascara! Which I got my hands on at the first opportunity and immediately put it to the test. So, is the Colourpop mascara my new BFF? Just keep reading!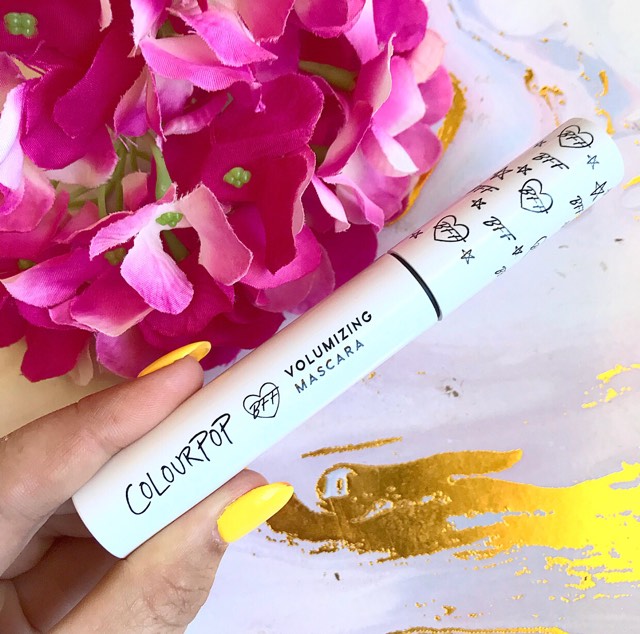 COLOURPOP BFF VOLUMISING MASCARA – $8.00US – colourpop.com
As always, I have to start with the packaging. It's a smooth, white plastic tube and the handle of the wand is covered with stars, hearts and little 'BFF's' all over it. It's all very cute and it keeps with Colourpop's overall aesthetic of simple but fun packaging.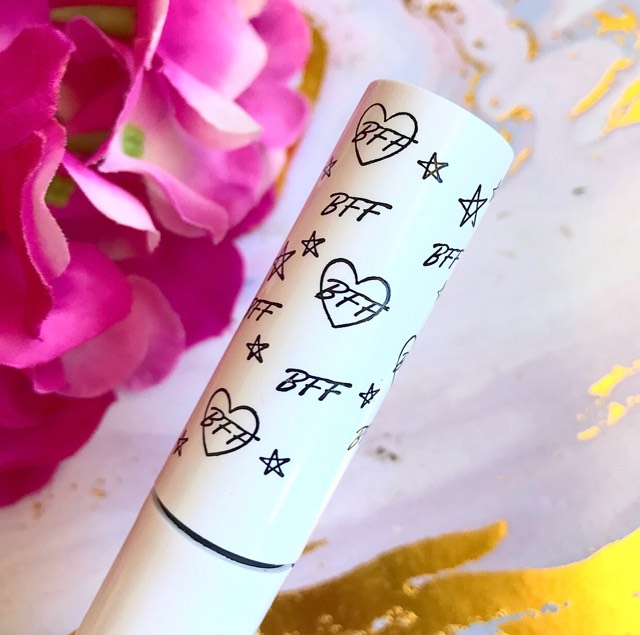 One of the cool things that Colourpop did with this launch is along side the more traditional black mascara, they released six other shades in this line (red, yellow, green, purple, blue and pink). They have also at the time of writing released a seventh colour (white). While I'm not the biggest fan of coloured mascara, I know plenty of people who are and the fact that Colourpop is catering to this demographic is pretty cool in my book.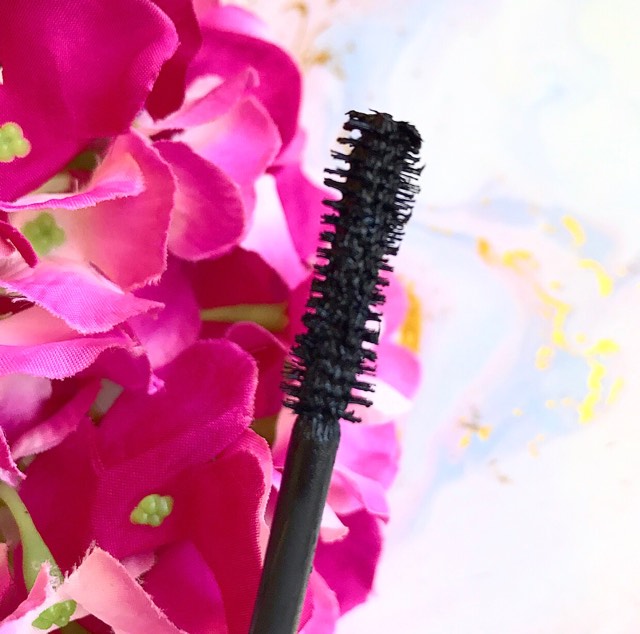 The brush itself has that nice hourglass shape that I tend to prefer and it has quite fluffy, natural bristles. If I had one criticism, it would be that the brush is quite large and I have to be careful when I use it as to not accidentally bump it against my eye or the lid. It's also a mascara that isn't that great to use on the lower lashes due to the size of the wand.
When I applied the mascara, I had to admit it wasn't as volumising as I thought it would be. It definitely made my lashes black and it added a bit of length, but that was about it. It was only when I saw someone mention that you have the swirl the brush in the tube first that I started to see some volume on my lashes.
And now I have to talk about the overall wear. Unfortunately, this is where the pleasantries end because Oh My God! I don't think I have ever dealt with a mascara this awful before! This stuff transferred everywhere. Under the eye, on the lid, in the crease. If it was around my eye, the mascara settled there after only 4 hours of wear.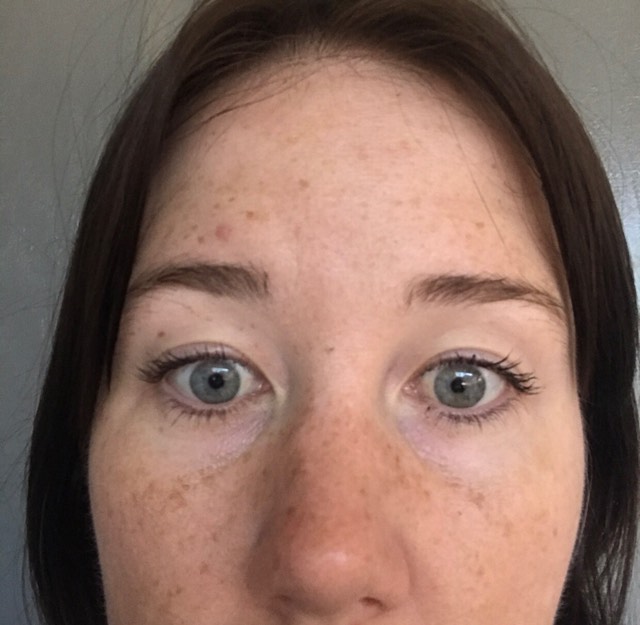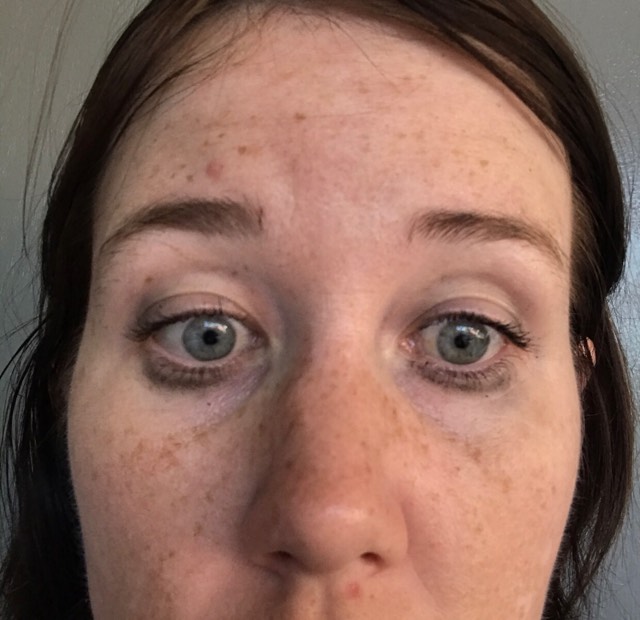 And it only got worse as the day went on. I can remember an occasion of me wearing The BFF Mascara to work, my boss (who is also my mother) asked me if I had been crying because my mascara was smudging everywhere. I will concede that when I had concealer and powder on, it wasn't as bad. But it was still pretty smudgy.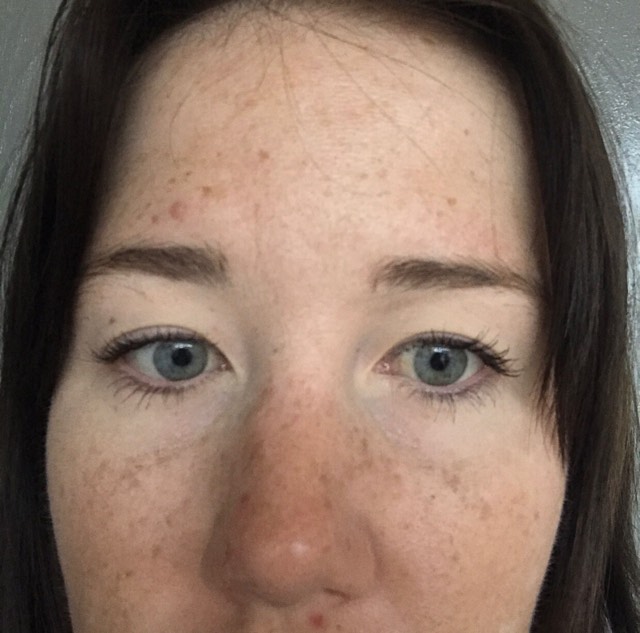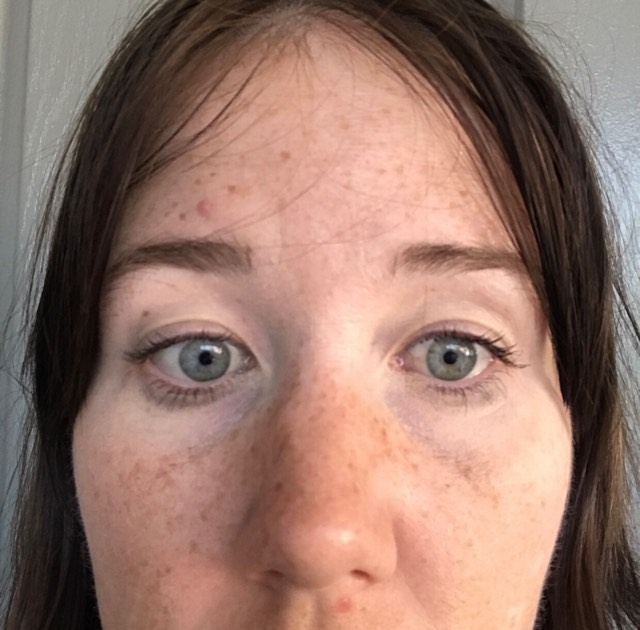 Another thing I noticed is that this is a difficult mascara to remove. This is despite it not being touted as a waterproof mascara. I used both make up removing wipes and my Face Halo to remove it and after my shower, there was still residual mascara left on my face. The Colourpop website does recommend an oil based remover to remove this one and I did get better results from that.
At the end of the day, I cannot bring myself to recommend this mascara. I know that it's affordable and the colour range is rad. But if you have even a hint of oiliness to your skin, I can see you having a really bad time with this one. And the end result for the lashes is, in my opinion, not worth the hassle. Have you tried the Colourpop BFF Mascara? Let me know if you got it to work for you! Teach me your secrets. And until next time!
Cheers and love
Emmie xo