Out of all of the drugstore foundation releases this year, The CoverGirl Skin Milk Foundation has easily been one of the most divisive. The people who like it, adore it. And the people who don't like it say it's easily CoverGirl's worst foundation. So when I see reviews that mixed, I basically see that as an invitation to try it for myself. I picked it up a few weeks back and I've been really putting it through it's paces. So, if you want to see if the Skin Milk Foundation is a new fave, just keep reading!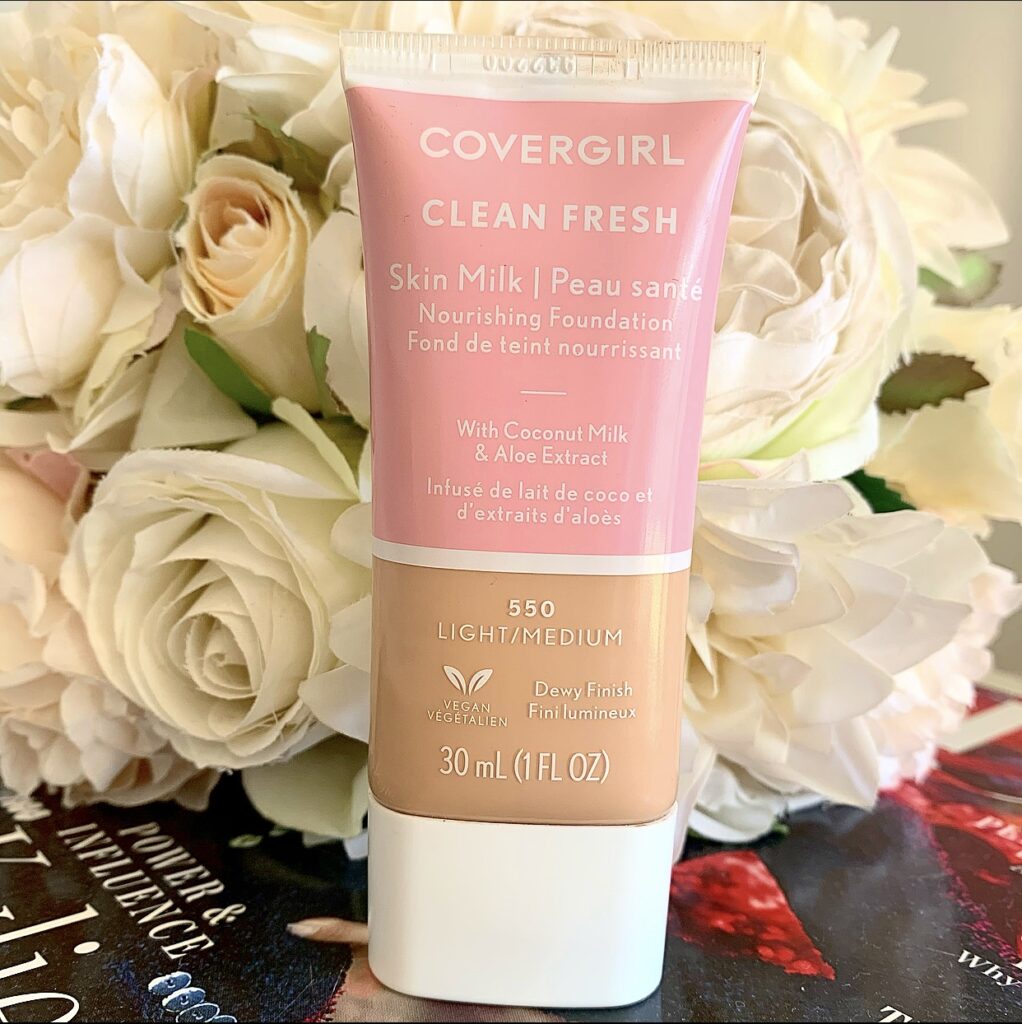 COVERGIRL CLEAN FRESH SKIN MILK FOUNDATION – $19.95 – chemistwarehouse.com.au – (14 shades available)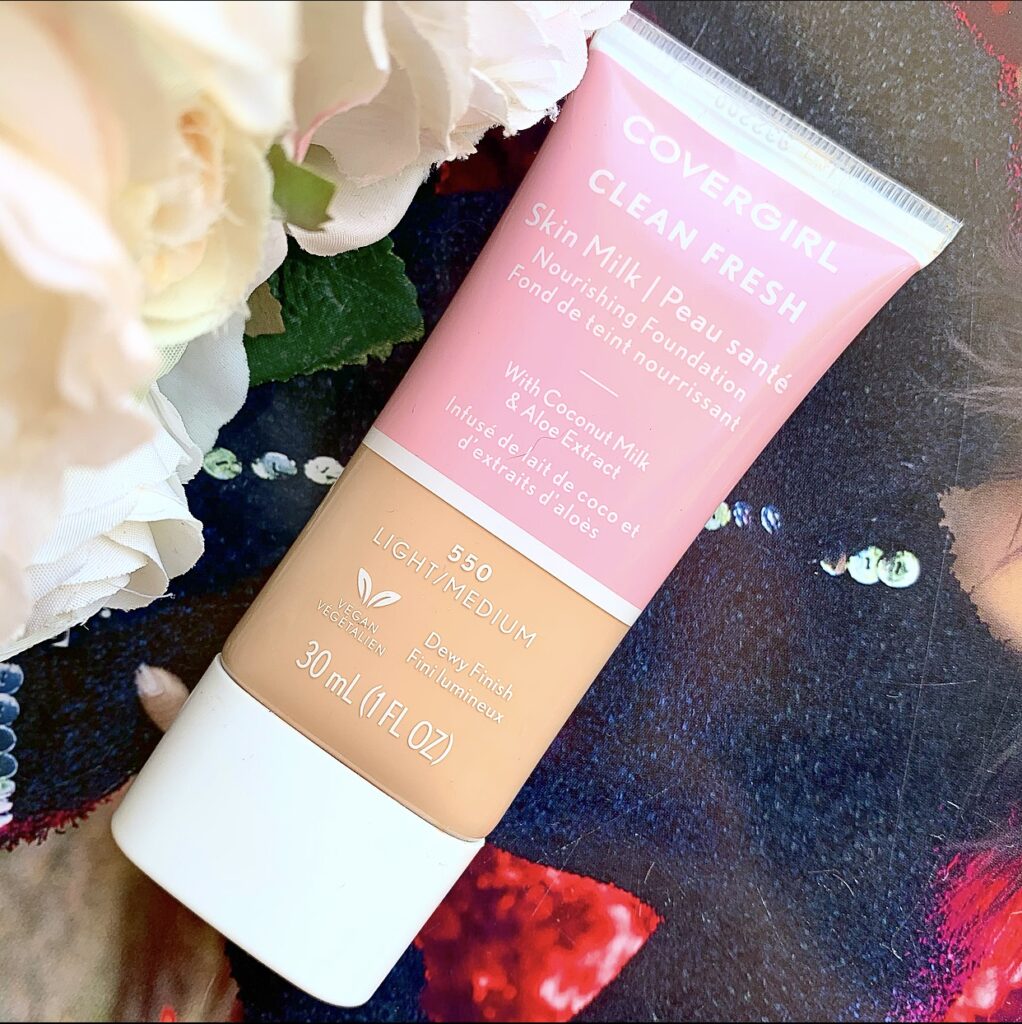 Starting with the packaging, The Skin Milk foundation is housed in a simple, plastic squeezie tube style packaging. The packaging is similar to other products in CoverGirl's line (specifically their primers). But I do like the fact that it's pink. The Skin Milk Foundation is Vegan, Cruelty Free and contains the standard 30ml of product.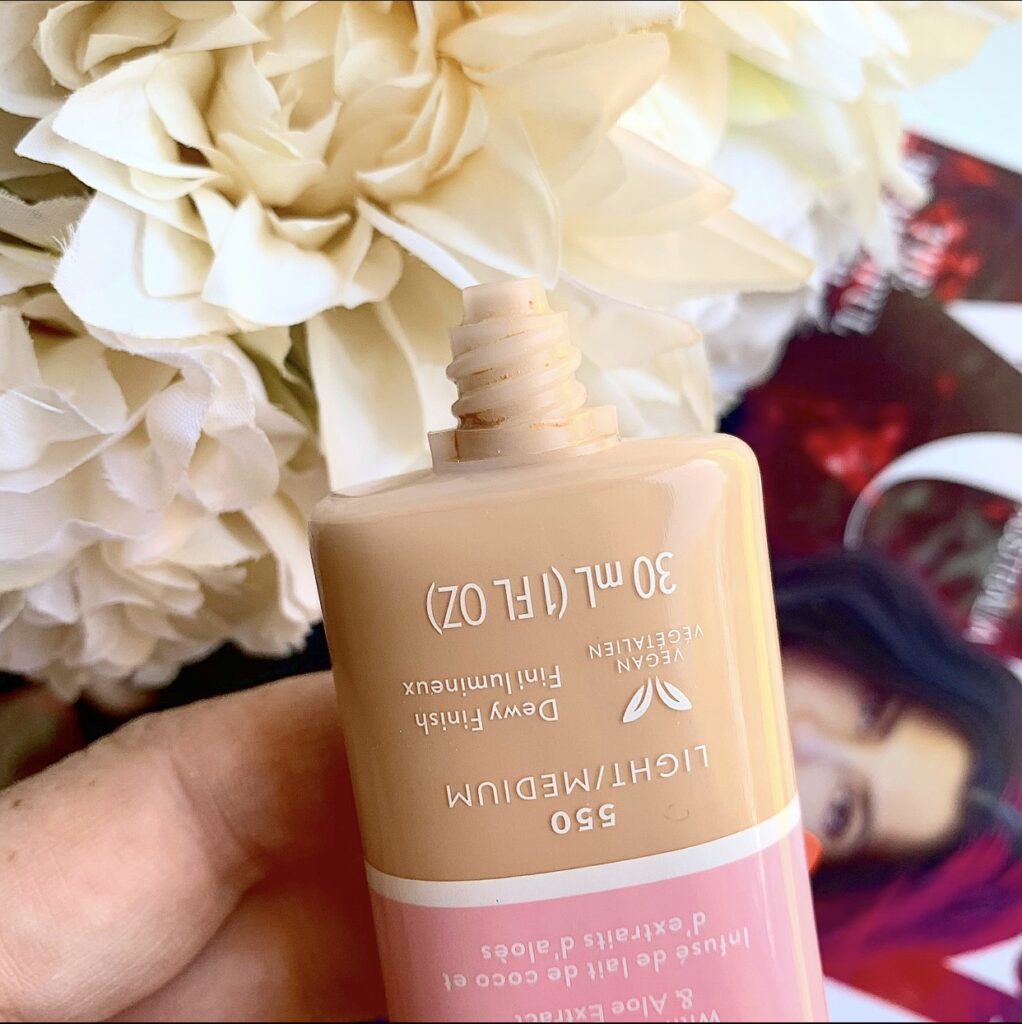 The dispenser for the Skin Milk Foundation is a tip at the end of the bottle. Personally speaking, I'm not wild about this style of packaging. Only because the foundation consistency is so thin, it can get very drippy if you aren't careful. I do wish that it was housed in something that had a pump.
Now to my first major gripe with this foundation. The shade range leaves a lot to be desired. When The Skin Milk Foundation launched here in Australia back in September, it was with only 6 shades. To compare, the same foundation launched first in the US with 14 shades.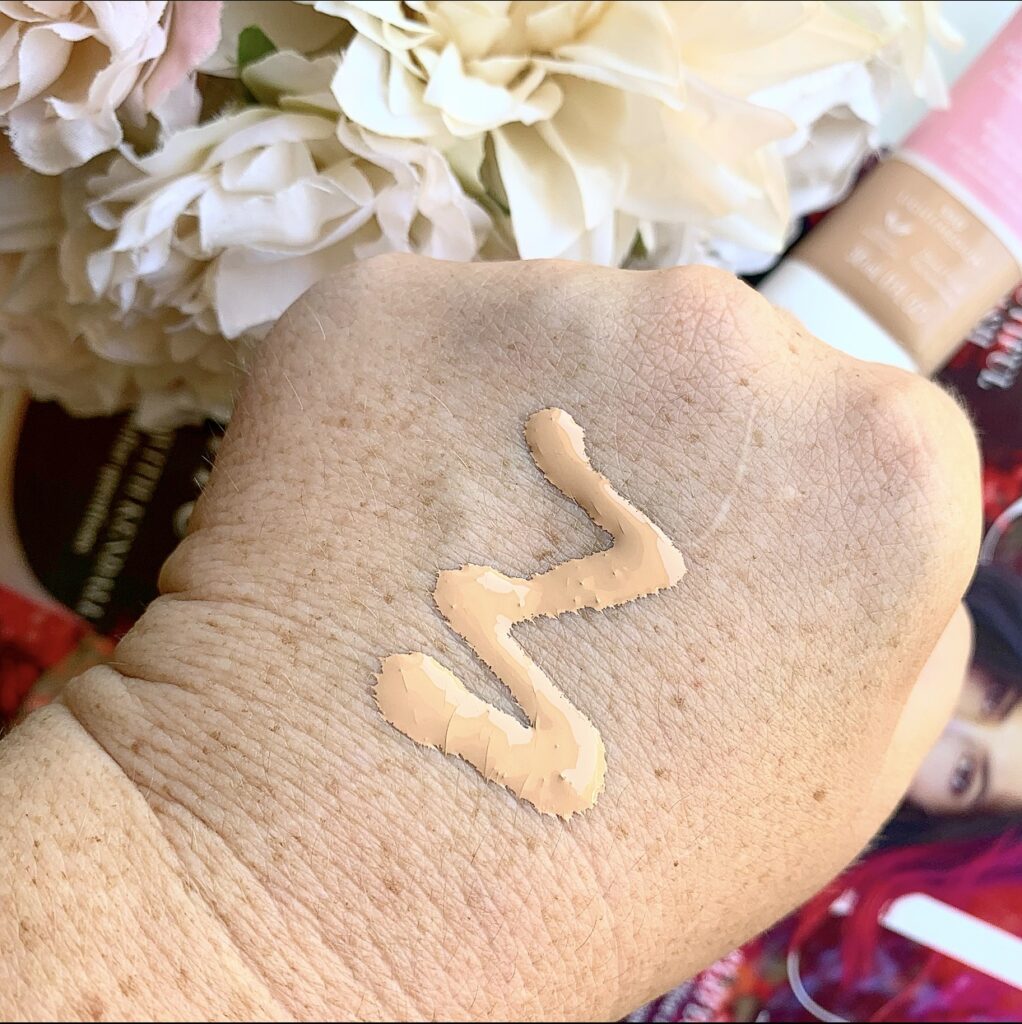 Now, this was later rectified due to public outcry. But a) The other eight shades are, at the time of writing, only available at Chemist Warehouse (Priceline still only has the original six on their website), b) They are online exclusives, and c) it's still only 14 shades. It's 2020 and you're a major player in the drugstore makeup game, CoverGirl. This is appalling.
Because I bought this foundation online, I took a stab in the dark for picking my shade. I ended up with 550 Light/Medium and it's actually a pretty good match for me. I might want to go for something a little lighter for winter, but for right now, it suits me just fine.
Now onto the foundation itself. It took some experimentation to find a way to apply it. Because this foundation is so thin in consistency, a sponge soaked most of it up. And a brush left it quite streaky. In the end, I settled with using my hands and very lightly running a sponge over top.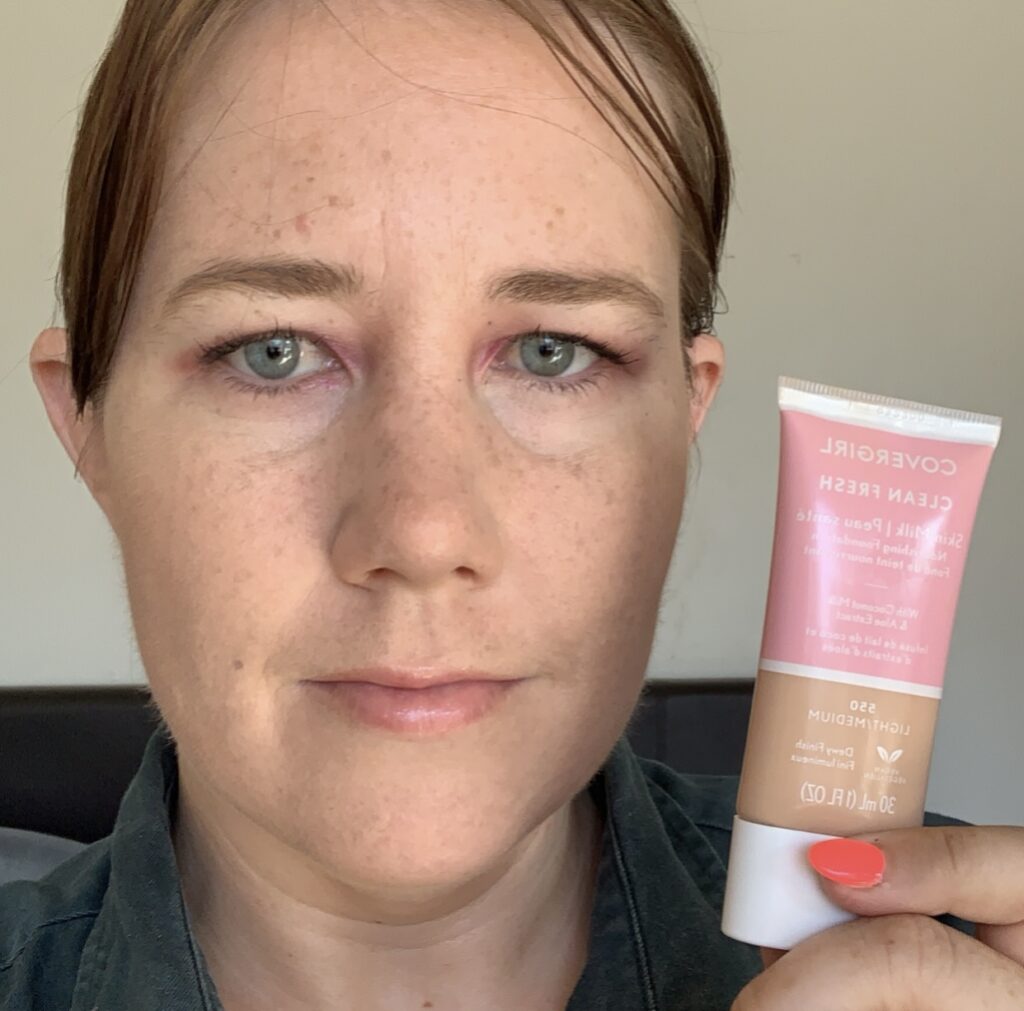 The Skin Milk Foundation is described as being a light coverage with a dewy finish. And on that, I absolutely agree. If you're someone who is oily or an acne scarred angel, this is not the foundation for you. For me personally, it did a good job at evening out my skin, but the freckles across my nose and some of my dark spots on my chin were still visible. I also found that I did have to set it pretty well, which did diminish some of the dewiness for me.
One totally random thing about this foundation that I discovered early on is that it smells very yeasty. Like the smell of bread, but the early stages of making bread. It's a smell that ultimately didn't bother me, but I feel like your mileage will vary.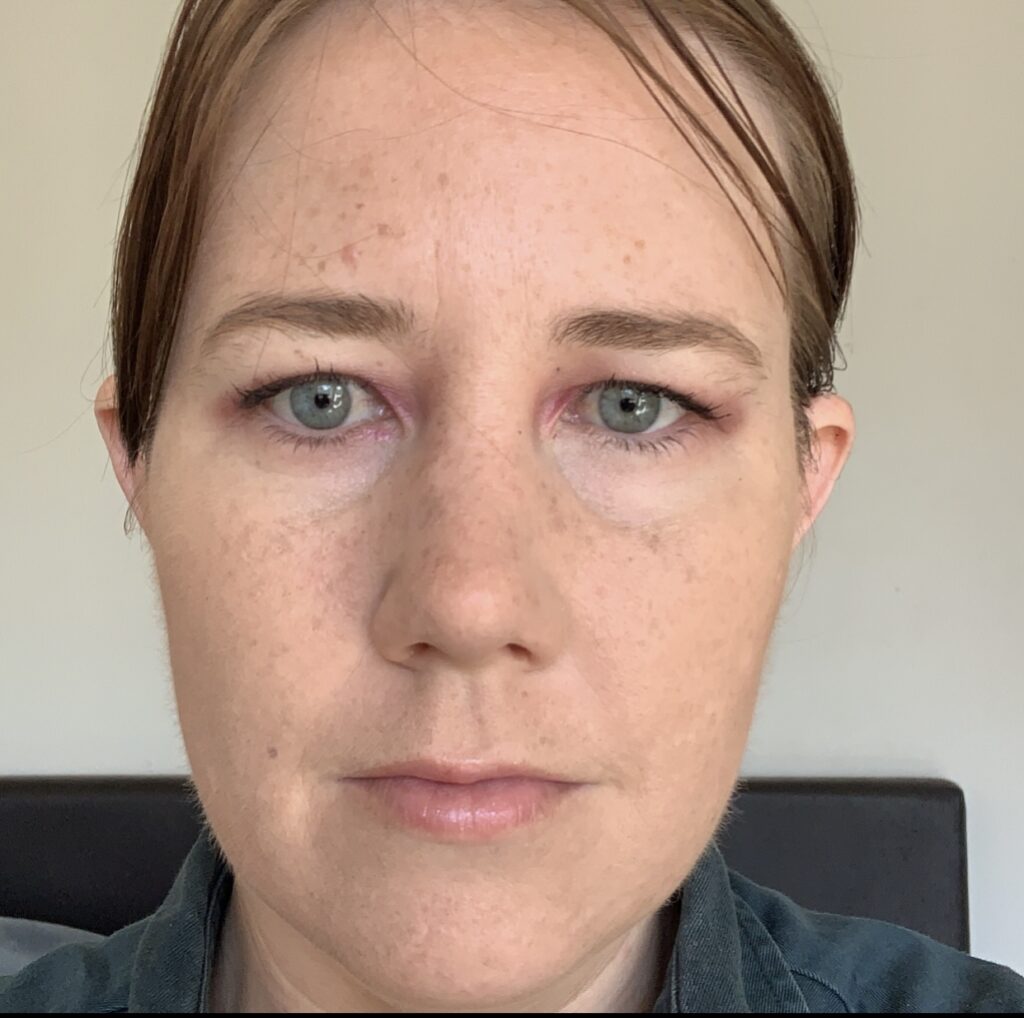 After wearing The Skin Milk Foundation for the last few weeks, I have to say that I'm genuinely surprised by how much I've enjoyed it. I definitely need to continuously set it throughout the day (it's been getting into the low 40's up north). But besides that, it holds up pretty well. It really doesn't behave any differently to any of the other foundations I've tried. It sinks in my lines a little and it rubs off where I wear my work hat. That's all the notes I have for it.
So all in all, The Skin Milk Foundation is kind of a win for me. It's far from the perfect foundation (the shade range holds it back), but it's a great one for when you just want a little bit of coverage throughout the day. I do suspect that this will be a foundation that I'll enjoy in the winter months more though. Have you tried the Skin Milk Foundation? Let me know in the comments below!
Cheers and love
Emmie xo