Designer Brands is one of those makeup brands that doesn't get enough hype in my opinion. They have a ton of winners in their range. Especially in their eye products. I've tried a few of their mascaras in the past, many of them fantastic. So when they launched the Centre Stage Mascara last year, I knew it was a matter of time before I got around to putting it to the test. So, if you want to know if the Centre Stage Mascara gets top marks from me, just keep reading!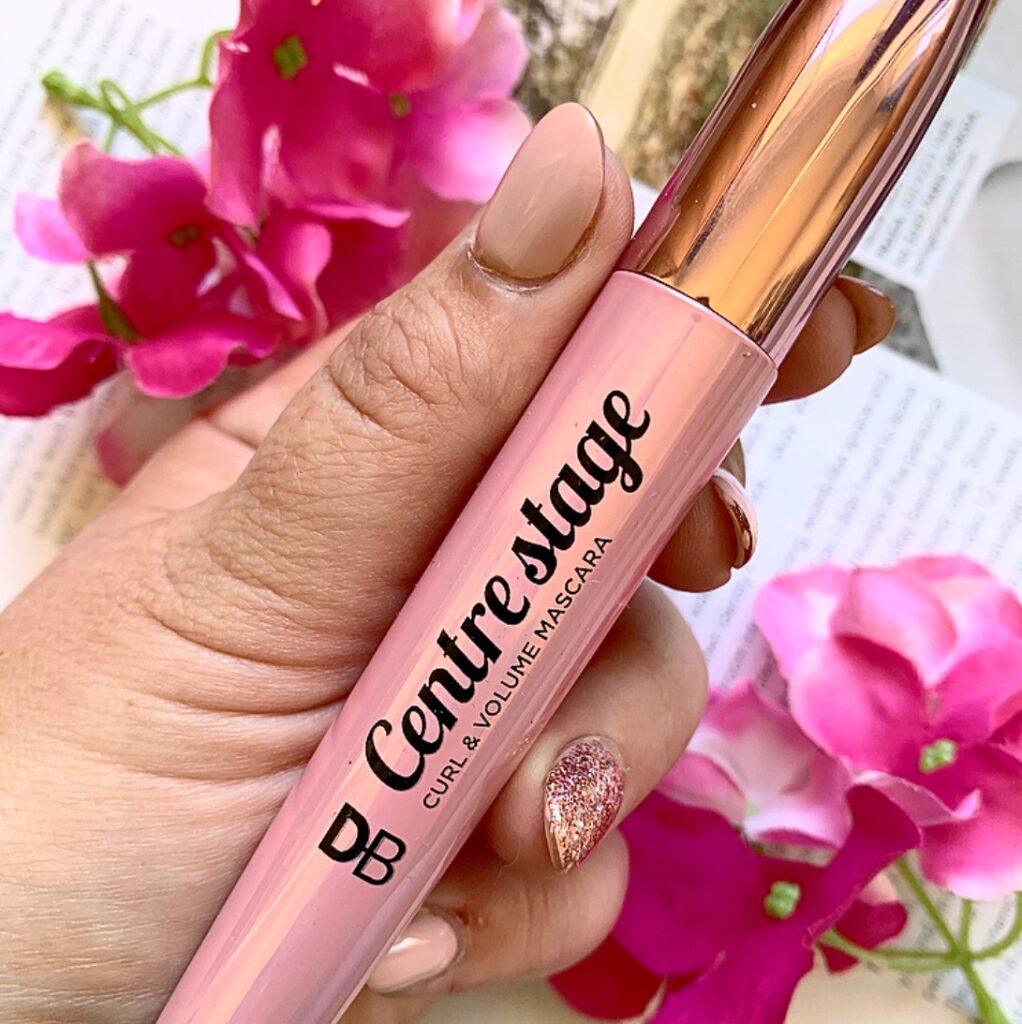 DESIGNER BRANDS CENTRE STAGE CURL & VOLUME MASCARA – $14.99 – dbcosmetics.com.au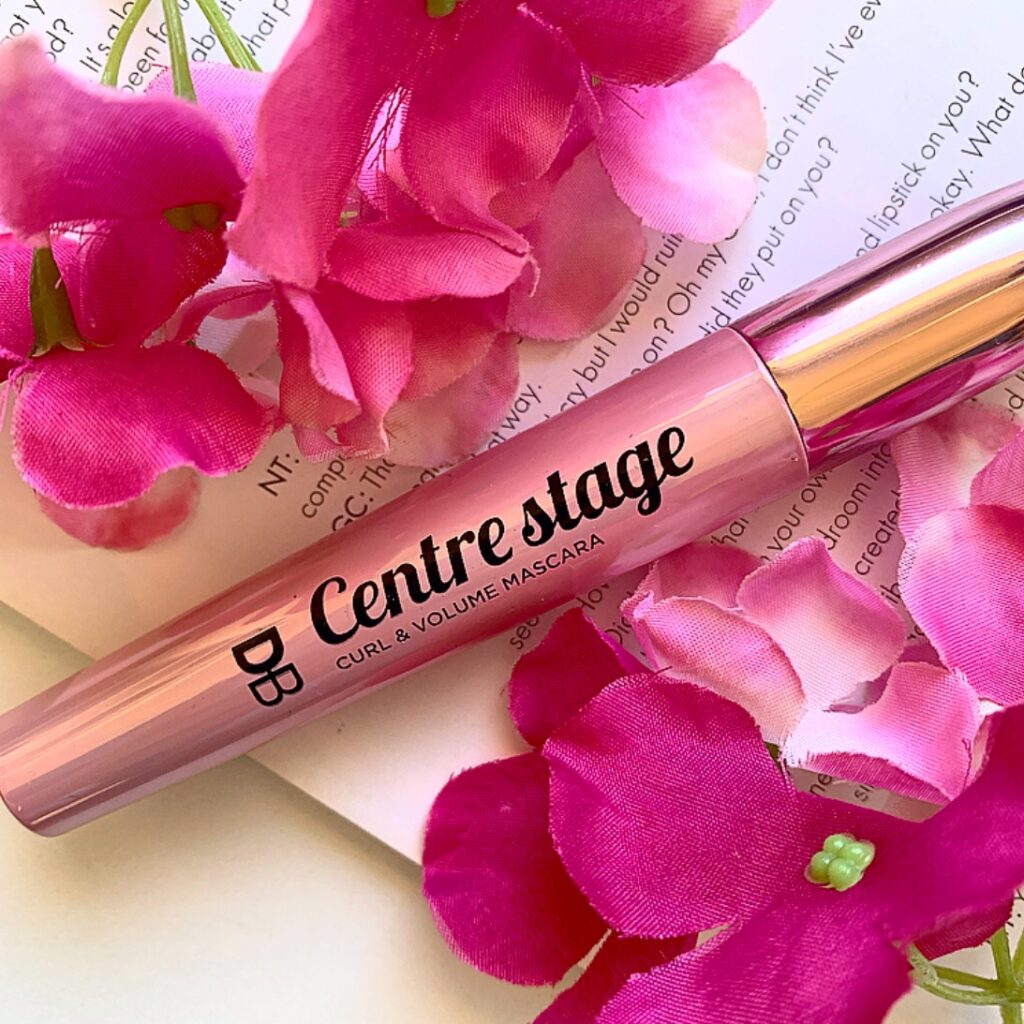 I'll start with the packaging, as I always do. The Centre Stage Mascara is housed in a very aesthetically pleasing pink tube. The body is a pearlescent pink and the handle is chrome. I really like the packaging. Mostly because I'm always going to be a sucker for pink anything. The Centre Stage Mascara is Vegan and Cruelty Free.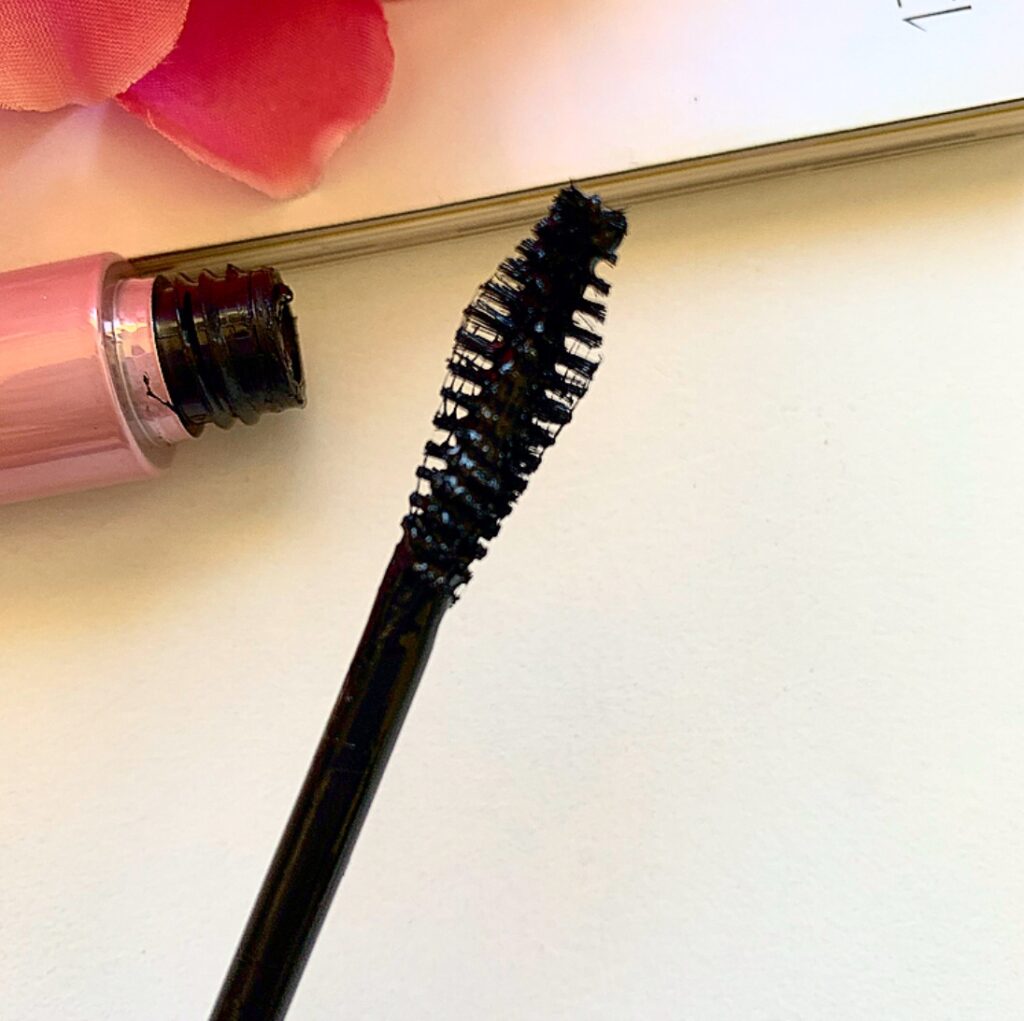 Now, a fun fact about me and this blog. This review will be the 32nd mascara review that I have done on Emmie's Beauty Life. So when I tell you that this is easily my least favourite mascara wand that I have ever used? I sincerely mean that.
Like, I get the wand in concept. The idea being that it looks like an en pointe ballet slipper. Wider on the sides and narrowing on the tip. It's definitely unique. But the end result for me was the same as the Fenty mascara I tried a few months back. The wider sides meant that no matter how careful I was, I would inevitably hit the wand on my eyelid. I even had to go back to the Fenty mascara just to see how similar they were.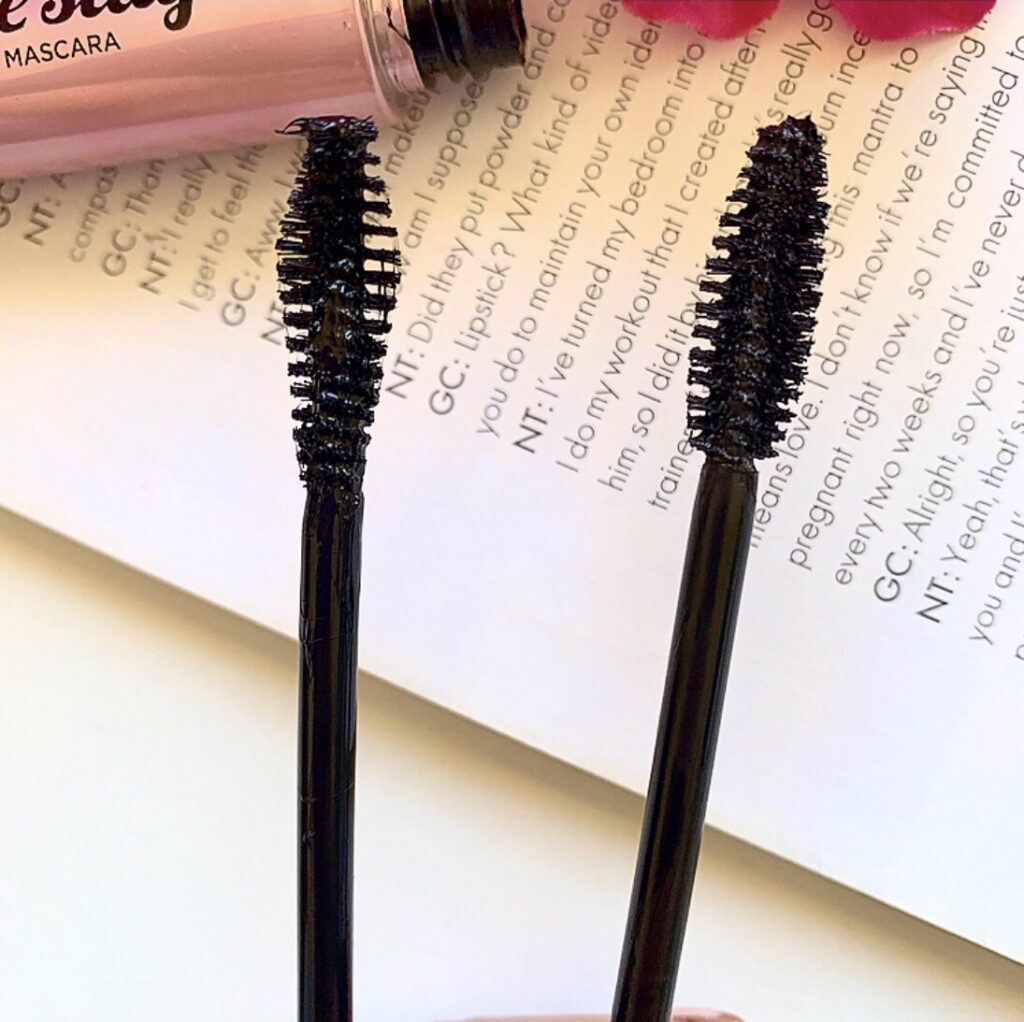 The formula is pitch black, and as you can see from the above wand photos, almost stringy in texture. That's because this mascara is in fact a tubing mascara! I do have something of a soft spot for tubing mascaras (though it has been a while since I last used one) because they tend to be budge proof. But we'll talk more about that later.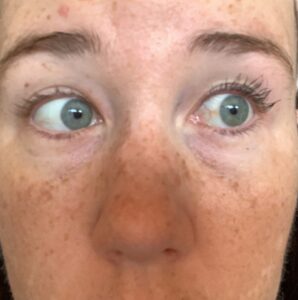 The Centre Stage Mascara claims to give volume and curl to my lashes. And curl is somewhat debatable (I felt that it didn't do that much. More lift than curl), it definitely adds volume! The difference between my lashes in the above picture is massive! I also found that when I did use the wand on it's side, it did a pretty good job at separating the lashes. Its also a mascara that builds up nicely and adds a ton of length. On this front, I'm extremely impressed!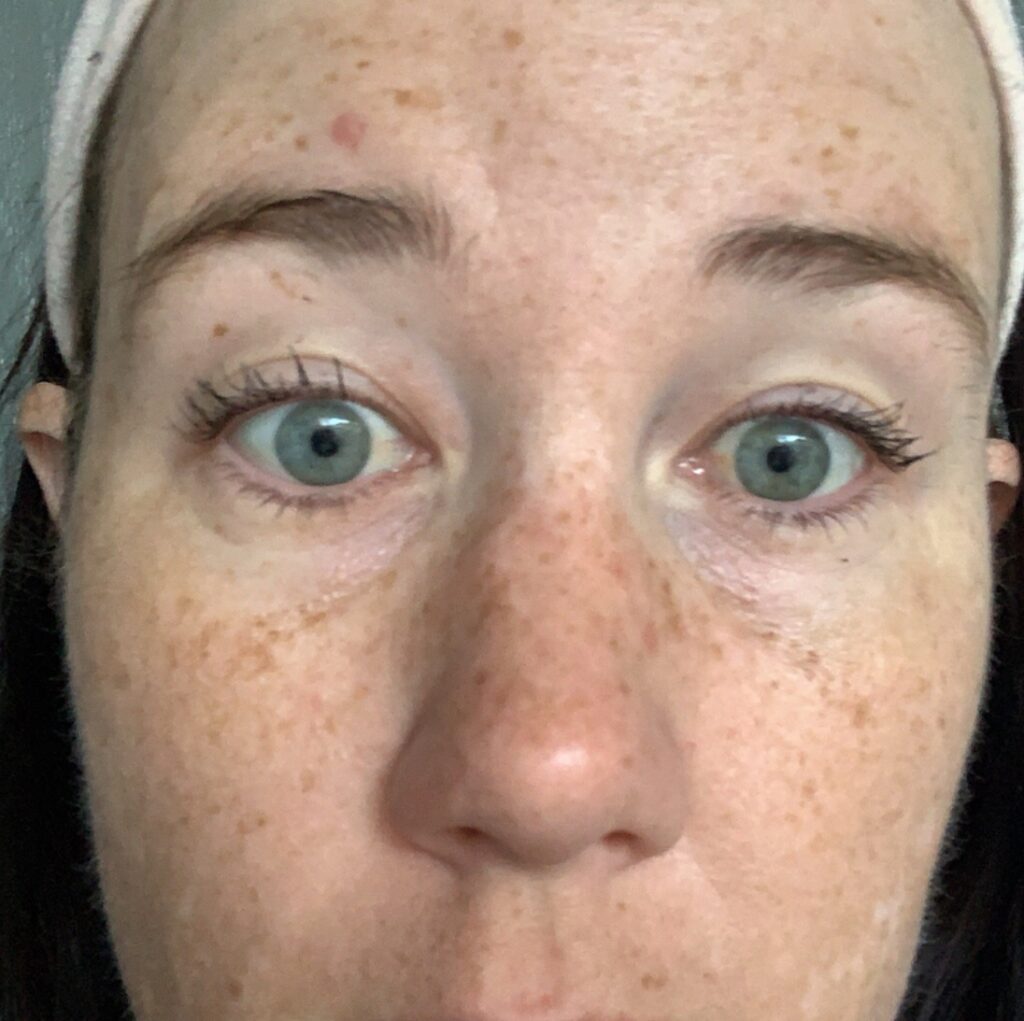 As I mentioned before, one of the main advantages of a tubing mascara is that there is little to no smudging or transfer. And I can happily report that the Centre Stage mascara is a thumbs up in that category. My lashes stayed pretty consistent throughout the day's wear and I had no irritation from this mascara either.
My one sole gripe came with removing the mascara at the end of the day. Like most tubing mascaras, this is a little tricky to remove completely. I found that an oil based makeup remover is really the most effective in terms of removal.
So, all in all, this mascara has my feelings split right down the middle. While I still maintain that the wand sucks (if it were simply curved, it would be so much better), I did find a way to make the mascara work for me. And the effect it gives my lashes is something really special. In terms of recommending it, I'm going to say yes, I do. But be warned that the wand might not be for everyone and you might want to grab it on sale. Have you tried the Centre Stage Mascara? Let me know down below!
Cheers and love
Emmie xo