When Fenty Beauty exploded on the makeup scene back in 2017, it was to critical acclaim. Many of their products went on to be best sellers immediately and for me personally, I was always excited to see what they would bring out next. So imagine my excitement when right at the tail end of 2019, they announced that they were not only bring out an all new eyeshadow palette. They were bringing out eight all new eyeshadow palettes! That's right. Fenty was jumping into the capsule palette game. In a massive range of colours to boot.
Unsurprisingly, I had to get my mitts on at least one of them to try for you guys. And I have thoroughly put this palette through its paces over the last few months. So, if you want to know if the Fenty Beauty Snap Shadows have me feeling peachy, just keep reading!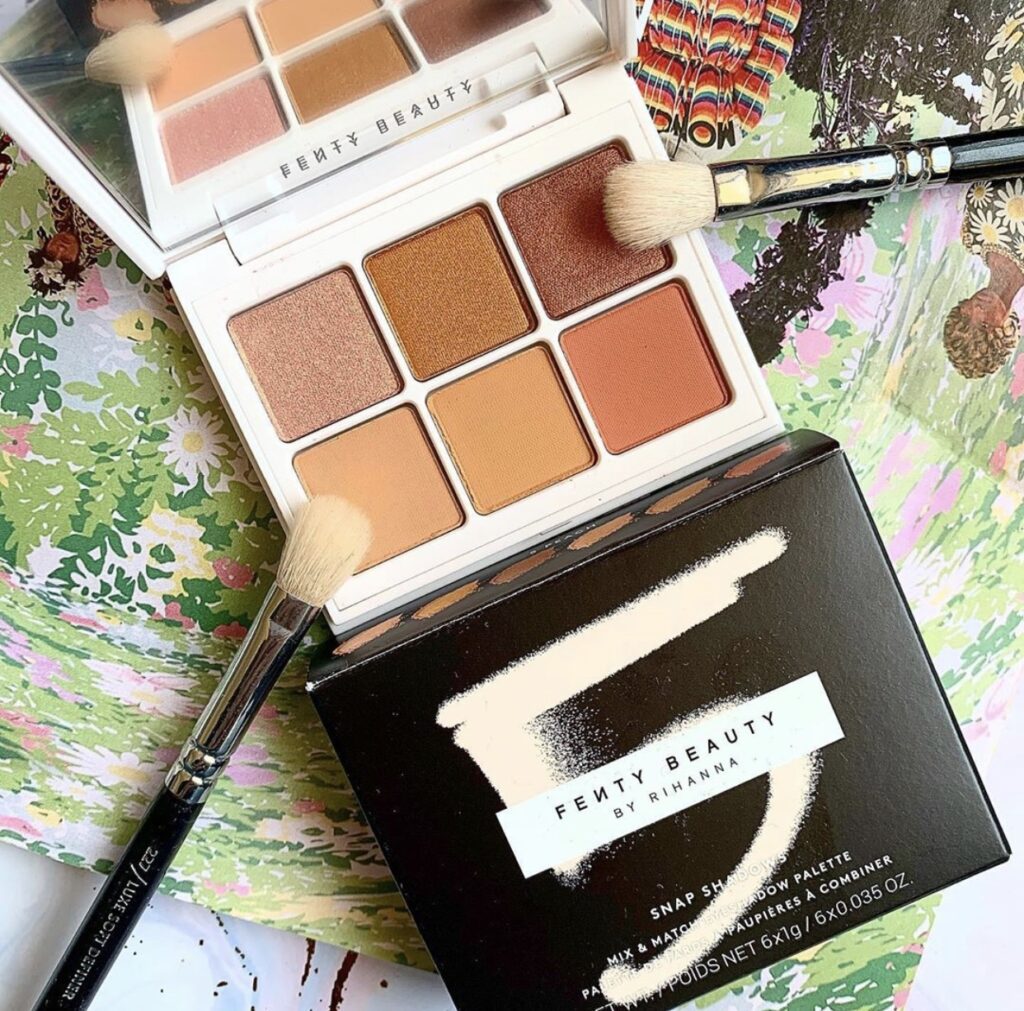 FENTY BEAUTY SNAP SHADOWS EYESHADOW PALETTE – $39.00 – sephora.com.au (8 available – Peach Palette chosen for review)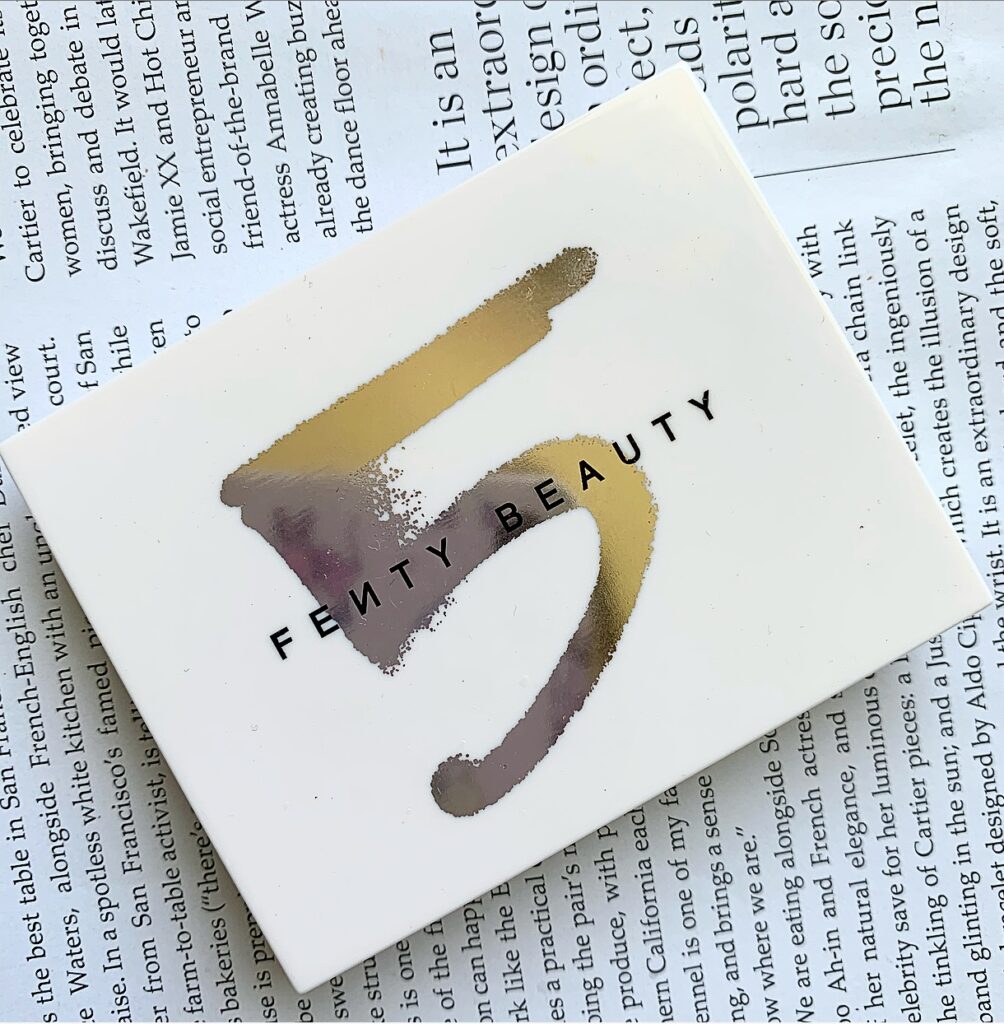 The Snap Shadow palette design is very sleek and minimal. With the palette itself being no larger than a deck of cards. Making it pretty much perfect for travel. Each palette has a corresponding number on the front and the shade names on the back. The Snap Shadow palettes are all Cruelty Free and the Peach palette has 6 X 1g pans of product.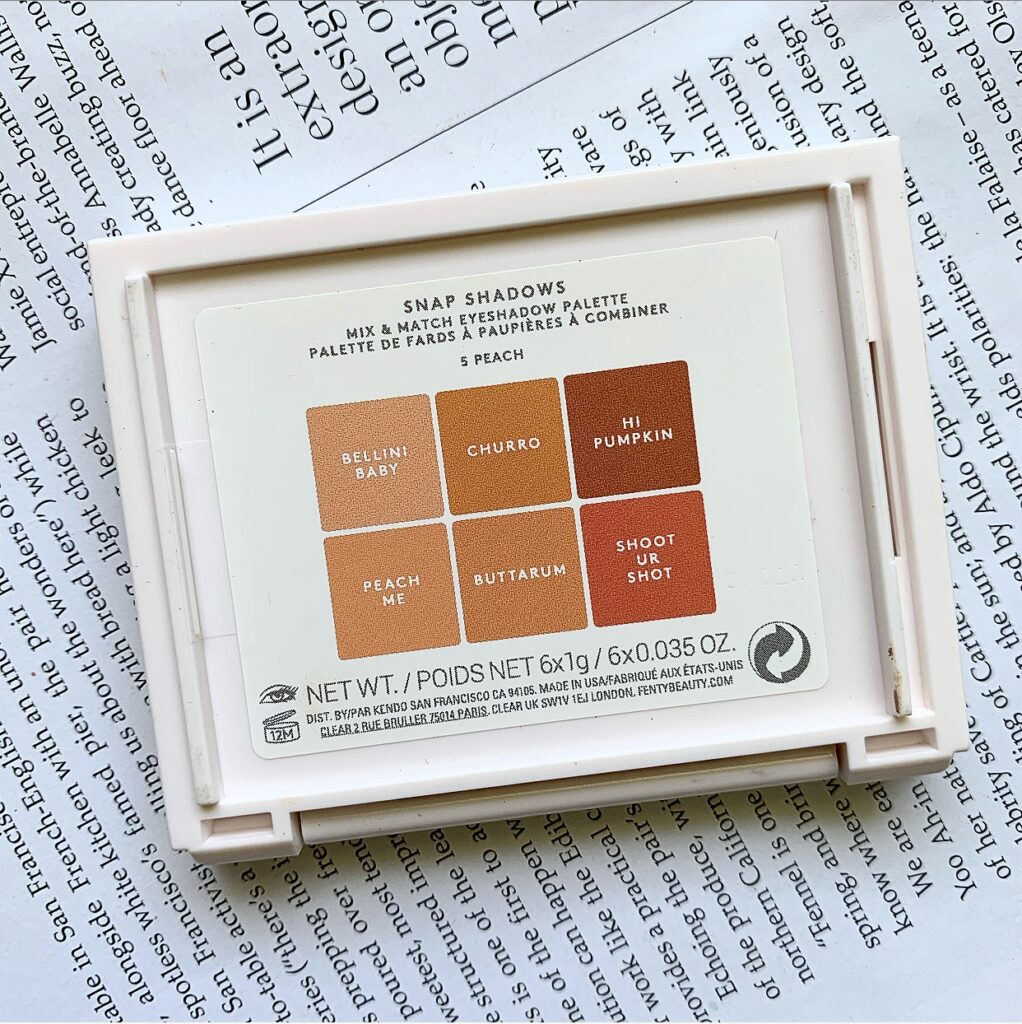 The back of the palette has a unique feature. If you have two of the Snap Shadow palettes, they have a sliding magnetic feature that allows you to lock them together and house them that way. Effectively doubling your shadows for when you're on the go. It's actually a brilliant concept that I cannot recall another brand doing.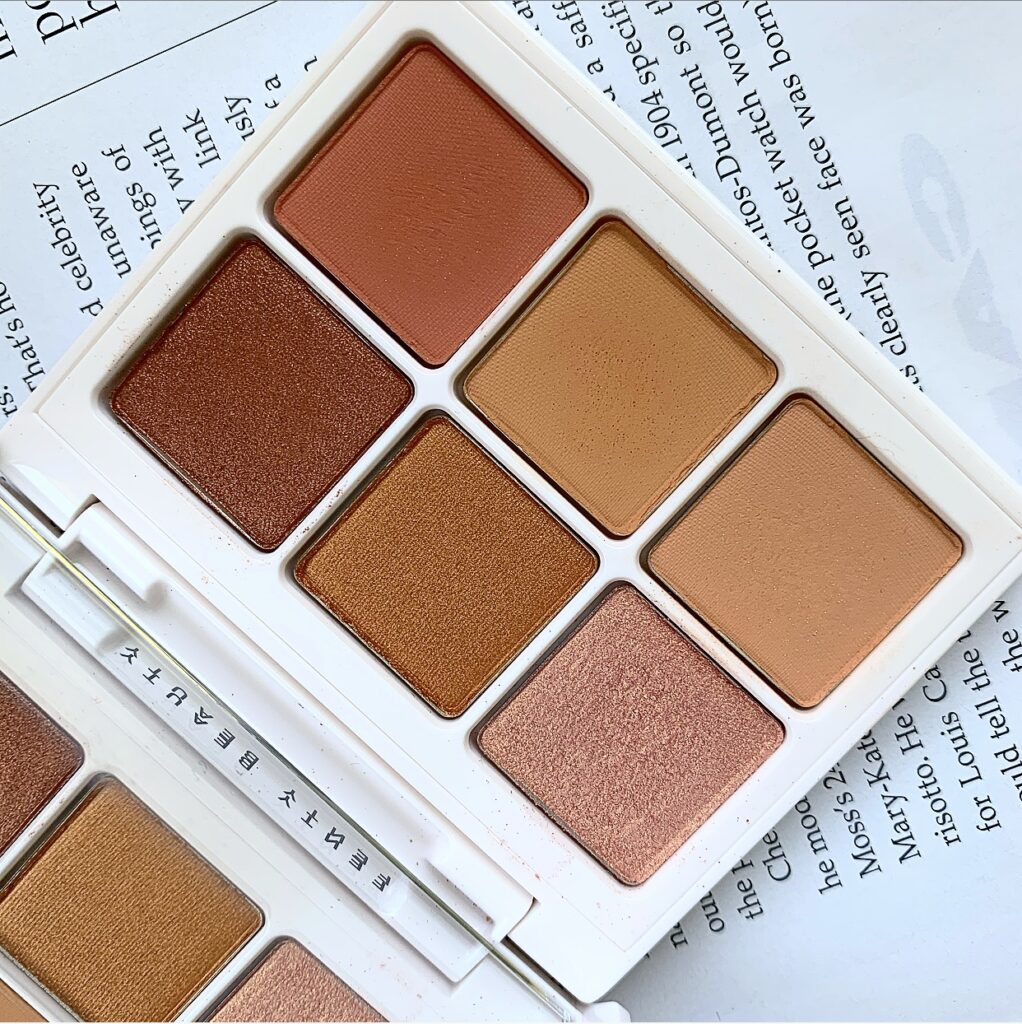 There are eight different palettes in this line. With all bar one having a good mix of mattes and shimmers in each palette (Palette 8: Pastel Frost is all shimmer). Seven of the eight palettes, in my opinion, are fairly practical in their colour choices. Palette 8 being the only one that I would want to pair with a second palette. I actually had a difficult choice deciding which palette to initially buy because all eight have really fun and different colour stories. In the end, I went with Palette 5: Peach.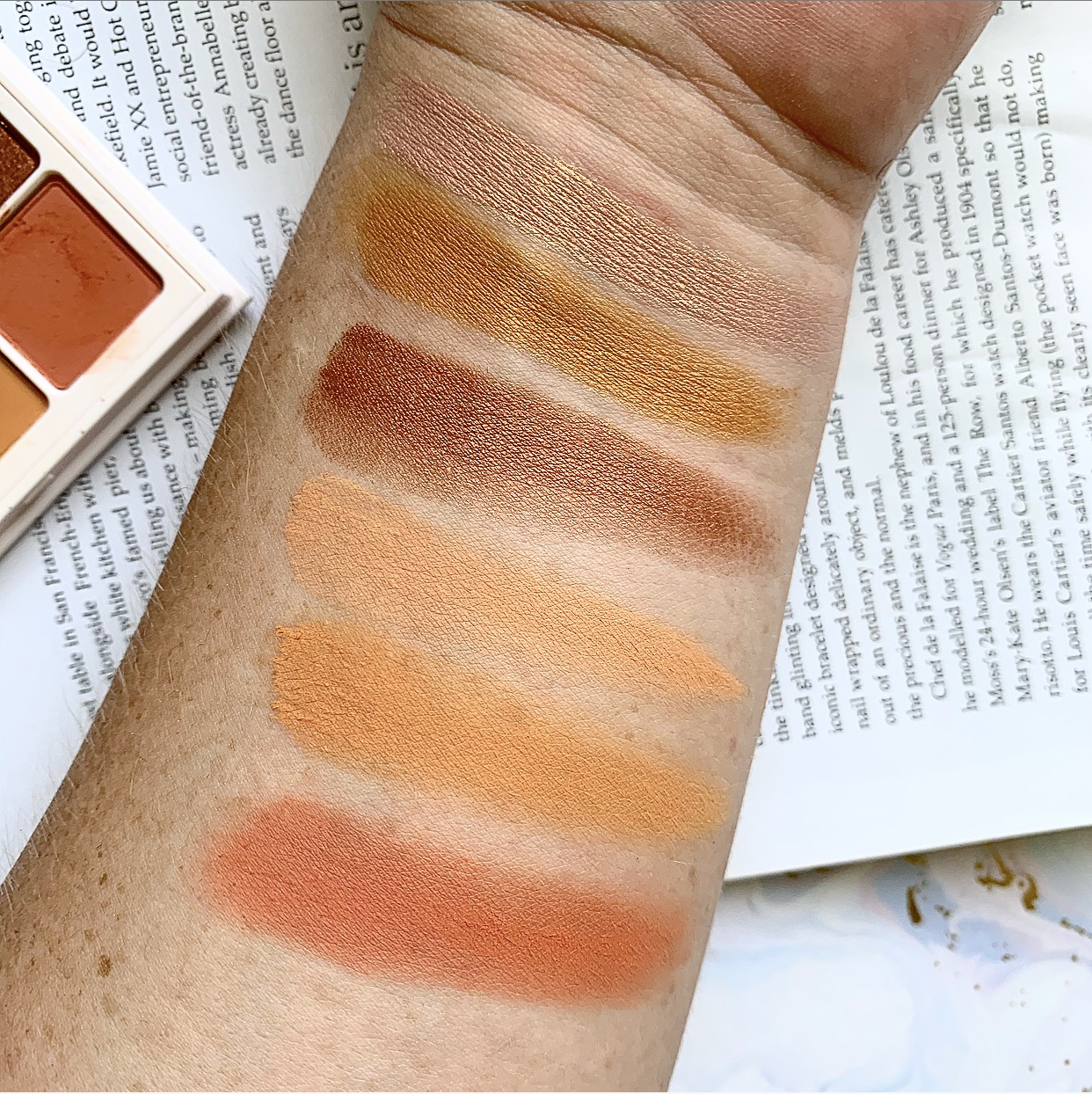 The palette, as previously mentioned, has 6 eyeshadows. Three matte shades and three shimmer shades. All of which live in the warm, peach shade family. The main reason why I went with this palette first was the unique nature of the shades. While there are a lot of peach tone palettes out there, I can't recall any that have shades like this. Either they lean more pink or more orange. And this palette is definitely peach.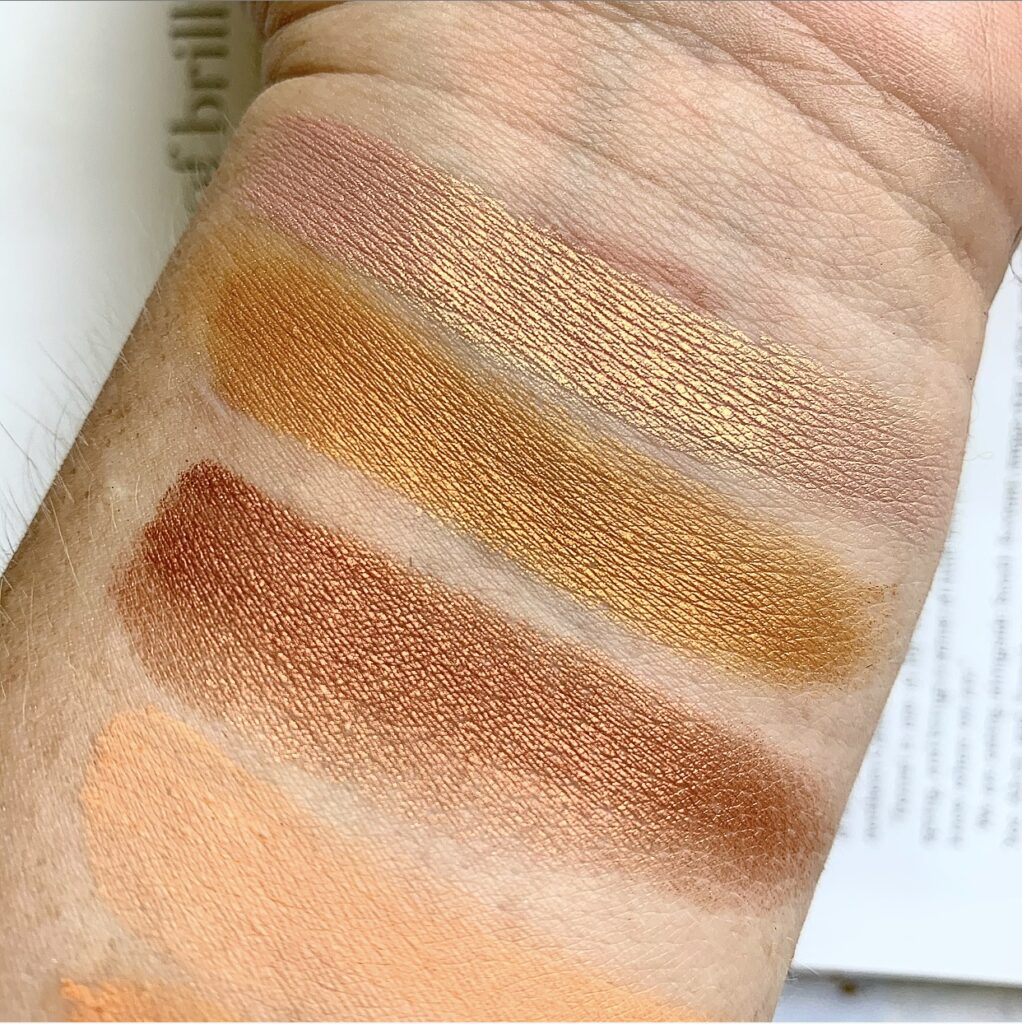 The three shimmers across the board are gorgeous. With strong pigmentation and buildability. The first shimmer shade Bellini Baby has a slight pink duochrome shift to it. It's easily my favourite shade in the palette and I often wear this alone on the lid. The middle shade, Churro, is a very different, deeper gold shade that I also love all over the lid. The final shimmer shade, Hi Pumpkin, is a deep copper and is the sort of shade that I love using as a liner either under the water line to smoke out a look or as a substitute for a winged liner.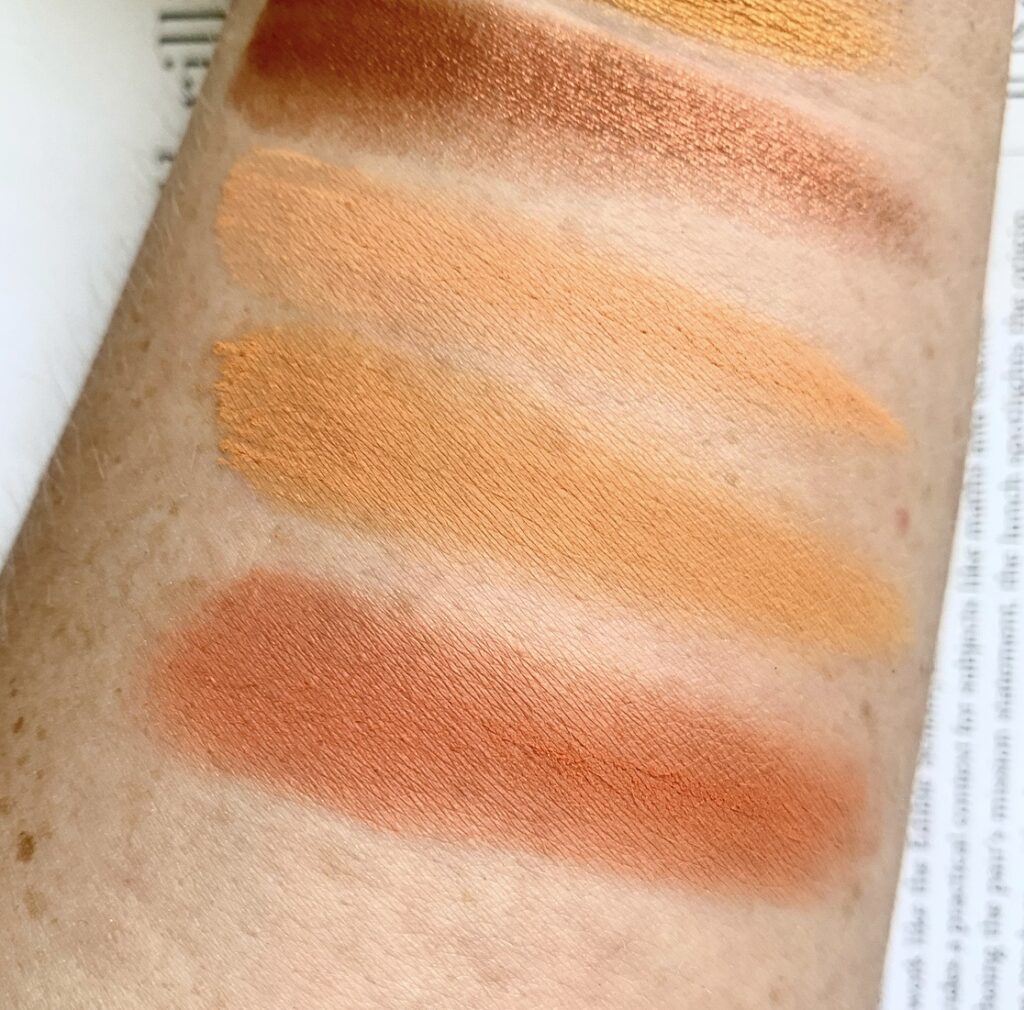 The three mattes are a little bit more work. They are lovely, but not the most pigmented in the world and they do have a bit of fallout (the above swatches are built up). Thankfully, they apply to the eye easily and they build up nicely. The first matte, Peach Me, is pretty much the right name for the shade. It is a true light peach and I love this as a transition shade. The middle matte, Buttarum, I am currently obsessed with. It's a warm toned mustard yellow that pairs with the shimmers shades really nicely (Churro especially). The final matte, Shoot Ur Shot is a deeper peach that I personally find to be best worn either alone all over the lid or paired with Peach Me in the crease. I also find it work well with Hi Pumpkin to create a warm, peachy smoky eye.
Now, one of the questions I hear asked about palettes like these is the practically one. While the shade count is smaller than some of the capsule palettes on the market, I still find that I can quite easily make looks with this palette and the shade range is great for days where I want to keep my eye looks simple. While they aren't the most intricate, I don't feel like I'm missing anything. Your mileage will of course vary from palette to palette. So I would keep that in mind when you're choosing.
So yeah, quality wise, the Snap Shadow palette in Peach gets a big old thumbs up from me and I'm definitely interested in grabbing more of the palettes in the future. Have you tried the Snap Shadow palettes? Which of the eight colour stories has caught your eye? Let me know in the comments below!
Cheers and love
Emmie xo