I'll be the first to admit that I'm something of a novice when it comes to Korean Beauty and Skincare. It's something that I've always wanted to get into, but have been constantly overwhelmed by. So, when I was presented with the opportunity to test our some products from popular Korean brand Innisfree's Truecare range, I jumped at the chance.
I was sent two of their best selling products. The Panthenol 10 Moisture Skin and the Non-Nano Sunscreen SPF 48 PA +++ and have been trialing them for the past few weeks. So, if you want to know if K-Beauty gets a tick from me, just keep reading!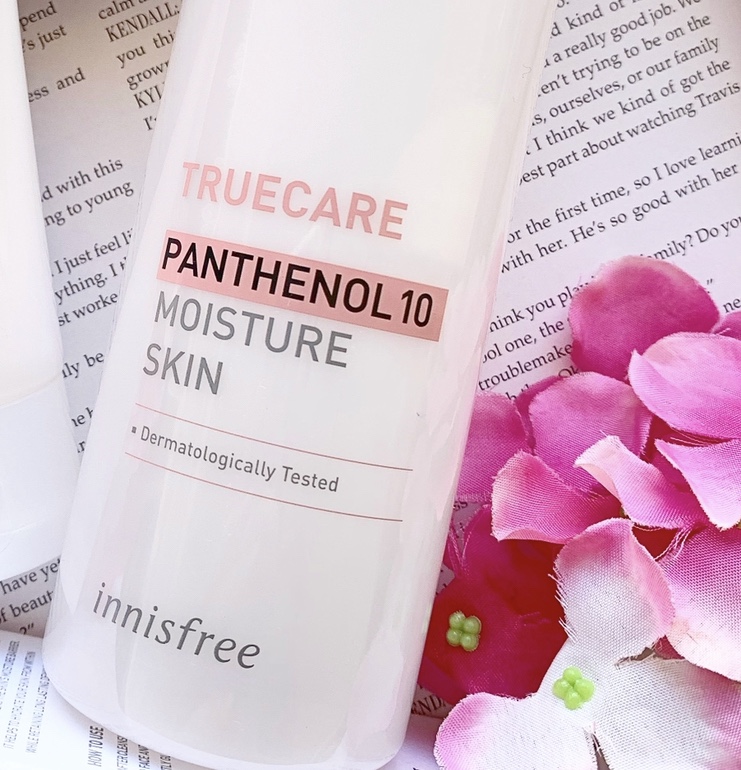 INNISFREE TRUECARE PANTHENOL 10 MOISTURE SKIN – $15.00US – stylekorean.com
Starting as I always do with the packaging, the Moisture Skin is housed in a large, plastic bottle with a flip top lid. The spout is small and good for distributing product. The Moisture Skin is cruelty free and contains 250ml of product.
Now, I won't lie, at first I was initially confused as to what this product was (that's how inexperienced I am with K-Beauty). It wasn't until I did a Google search that I discovered it was a toner. Not just that though, a moisturising toner! That's when I got super excited about this product.
But what makes it a moisturising toner? well, it's in the name. Panthenol, also known as Pro-Vitamin B5 acts as a humectant (a fancy way of saying a water magnet) for your skin. Helping heal your skin barrier and pulling moisture back into your skin. That makes this product basically ideal for those who have dry or dehydrated skin (i.e. Me!)
The other thing I noticed when looking up the ingredients is that it also contains a small dose of Citric Acid as a mild AHA. Probably enough to be a super mild exfoliant, but not even close to enough to irritate the skin.
I used the Moisture Skin as my second step in the morning after cleansing. The formula might as well be straight up water, it's that thin. But it feels almost velvety when applied to the skin (I use my hands when applying this). It doesn't take long to soak in at all and I'm able to continue with the rest of my routine.
After 3 weeks of use, I can't say that I've had any adverse effects. It slips into my skincare routine with ease and I do notice that my skin feels softer and more hydrated. I would happily call the Panthenol 10 Moisture Skin a win in my books. Which brings me to…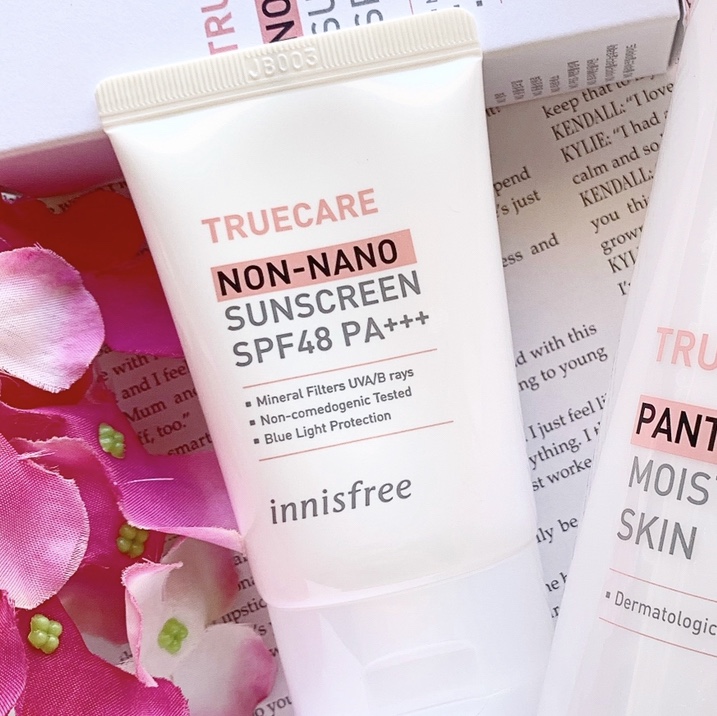 INNISFREE TRUECARE NON-NANO SUNSCREEN SPF 48 PA+++ – $5.70US – stylekorean.com
Again with the packaging, the Sunscreen is housed in a small, white plastic tube. It's very slim and streamline, which makes it ideal for travel. The Non-Nano Sunscreen is cruelty free and contains 25ml of product (I will note that this is the size I was sent. There is a 50ml version also available).
Now, we all know by now the benefits of wearing sunscreen (or at least, we should). And the Non-Nano Sunscreen is a fully physical sunscreen. Meaning that it uses inorganic ingredients to help block UVA's and UVB's (in this case, Titanium Dioxide). It's also proven to be effective against blue light damage. And because it's formula is non-comedogenic tested as well, in theory, it's supposed to not break you out either.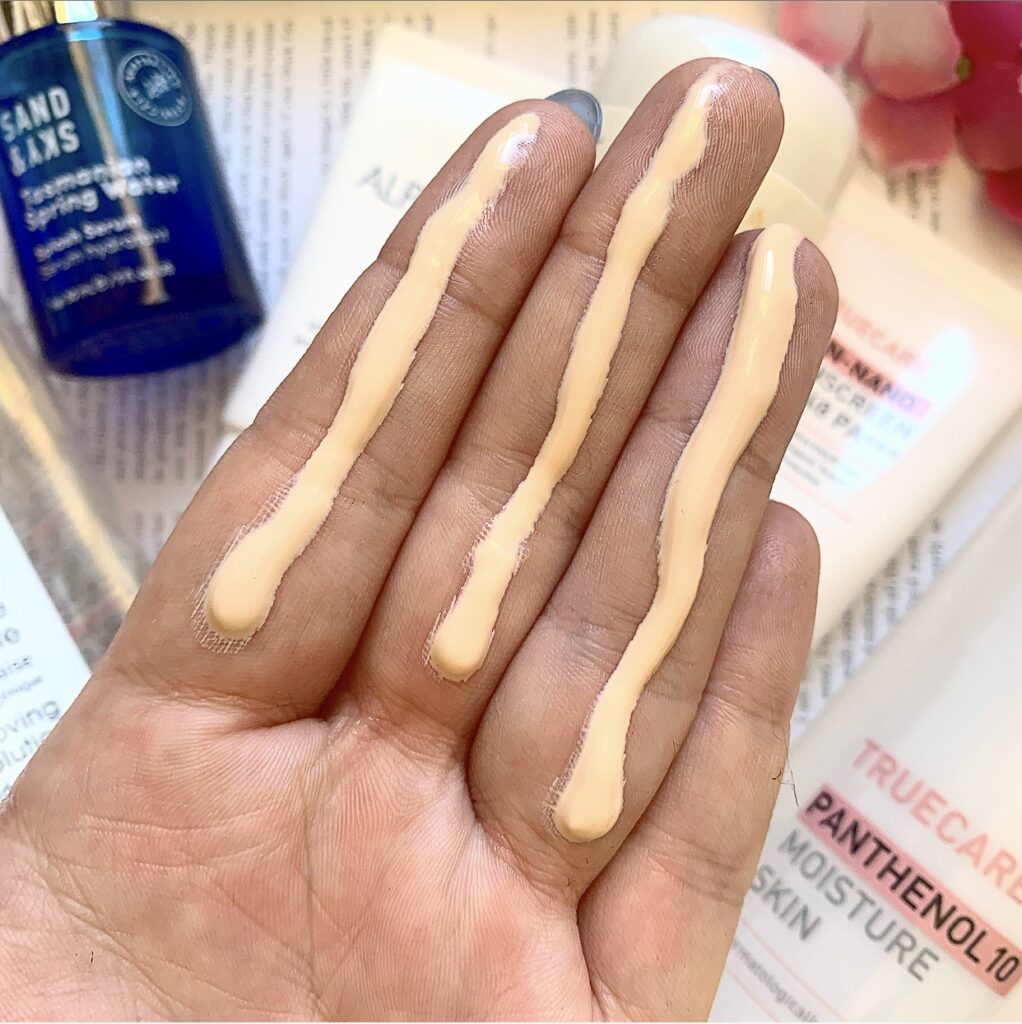 The formula has some body, but I was surprised by how liquidy it was. It's thinner than some similar sunscreens that I've tried. The first ingredient listed is water, so that's not a complete shock. But it smoothed on the skin very easily and it felt thin and non greasy.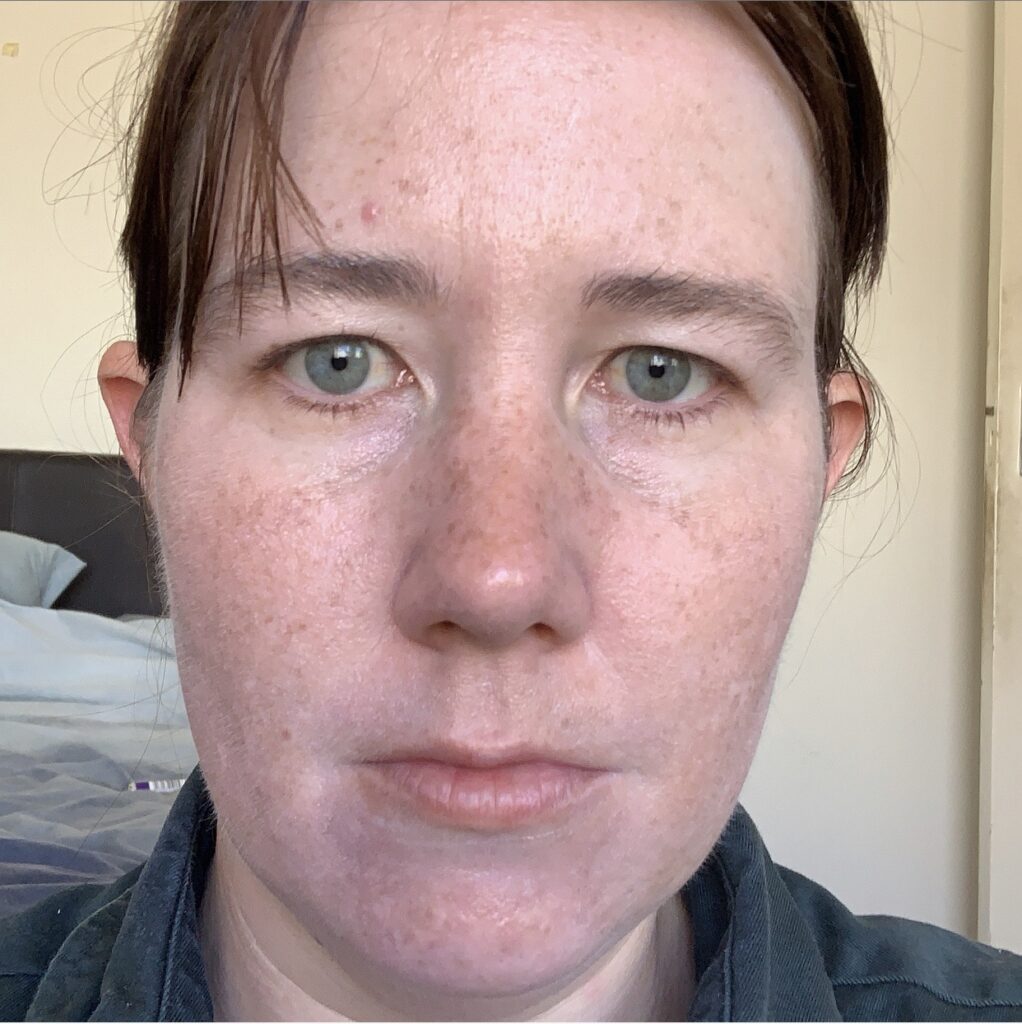 Now, like a lot of the physical sunscreen's that I've tried, this one does leave a cast on my skin. And in this case, it's a noticeable one. For context, I'm NC17 and I noticed the white cast. It does eventually fade in and become less noticeable after a short while. But this is a strike against this sunscreen. I do have a preference for Chemical sunscreen's for this reason.
Having said that, like the Moisture Skin, I haven't noticed any irritation or issues with my skin since I starting using the sunscreen. And it doesn't appear to ball up under makeup either. But that white cast is too annoying to ignore and overall, it's just not my favourite. If you like physical sunscreen's, by all means, give this a go. But I'll be sticking to my Ultra Violette in the future.
I want to thank the lovely folks over at STYLEKOREAN for giving me the opportunity to test these products out. If you wish to try any of these products or are interested in all things K-Beauty, they have heaps of brands to choose from and their website ships worldwide. Have you tried anything from the Truecare range? Let me know in the comments below.
Cheers and love
Emmie xo
*These products were sent for me for review. All thoughts and opinions are my own*