They might be polarising, but it's hard to deny the impact the Kardashian-Jenner's have had on the beauty world over the last decade. When they highlight a product, a lot of us immediately seek it out. And when Kim Kardashian-West launched her own beauty line KKW Beauty back in 2017, many of her products were best sellers. None more so than her first eyeshadow palette. Which was also a collaboration with her long time make artist Mario Dedivanovic (a.k.a Makeup By Mario). And having personally missed out on the last time Mario collaborated with a brand, I had to get my hands on this palette. So, is it worth the hype? Just keep reading!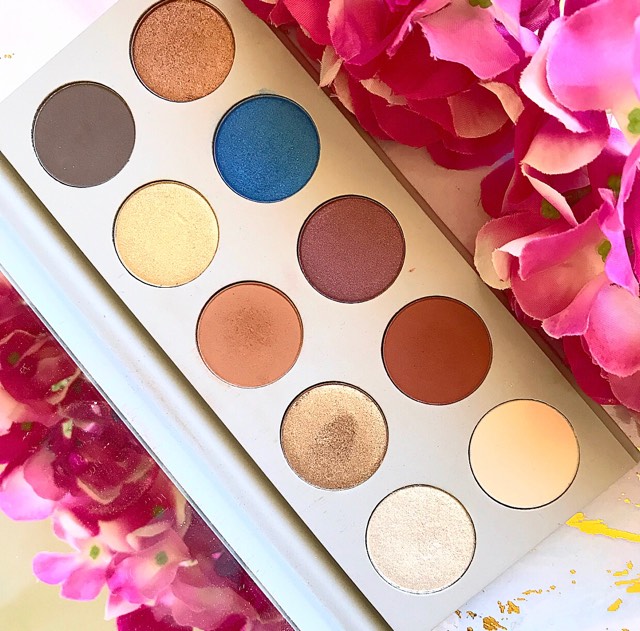 KKW BEAUTY KKW X MARIO EYESHADOW PALETTE – $45.00US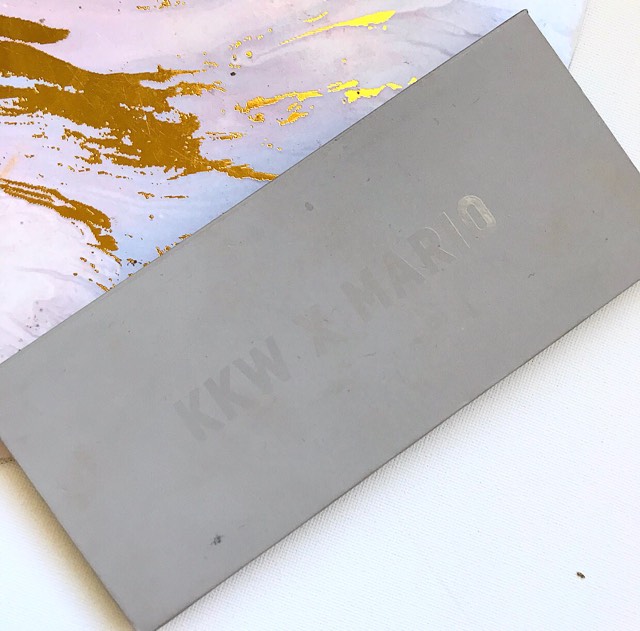 I'll start as I always do with the packaging. And from an aesthetic standpoint, it's very much in line with other products from KKW Beauty. Simple, minimal and sleek. The big difference being that this palette is coloured grey as opposed to the light dusty pink of the rest of her packaging. I like the thin nature of the palette because it makes it easy to store, but the light colour does mean it gets grubby easily (as you can see). The palette does contain a pretty decent mirror as well. The eyeshadows are cruelty free and the palette contains 17 grams of product (1.7g per shadow)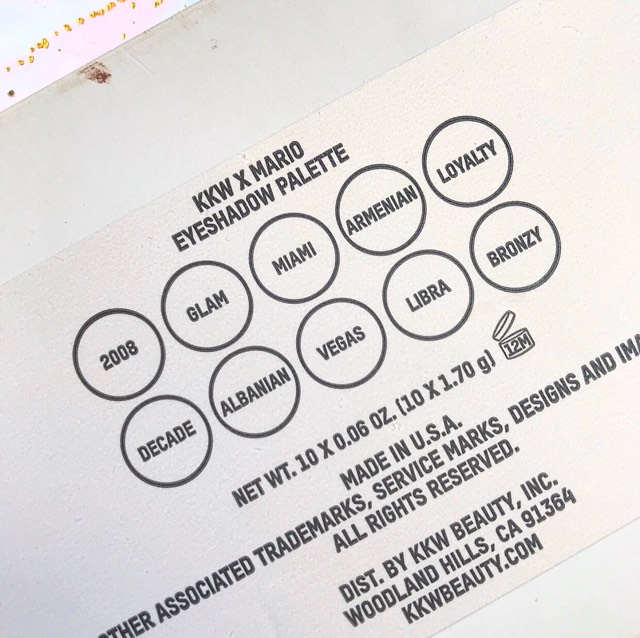 One thing I do like about this palette is the shade names. KKW Beauty launched this palette back in April of 2018, which was also the 10 year anniversary of Kim and Mario first working together and a lot of the shade names reflect their friendship over that time. Which I think is a very sweet touch.
The palette itself contains 10 shades. Four mattes and six shimmers. Nearly all of the shades fall in the neutral colour family. The sole exception being Libra, which is a cobalt blue. Now, at first the blue seemed like an unusual choice. Kim tends to go for more sultry, smokey looks using neutral/warm tones. Which explains the rest of the palette. But when you look back at some of Kim and Mario's early work, he often used a blue shade in her looks. And the blue adds a little something different to the palette (this came out before the 'pop of blue' craze of late last year).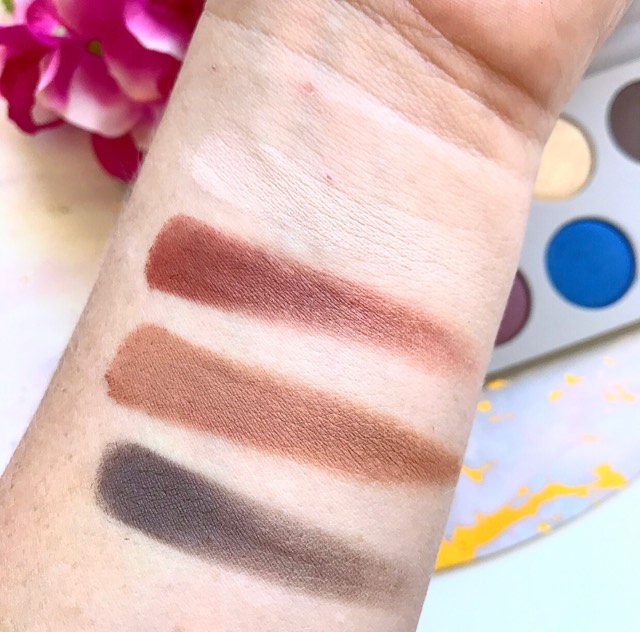 The four matte shades are well thought out and are easy to wear everyday shades. They are also fantastic quality and are very pigmented. Almost bordering on too pigmented. They actually remind me of Anastasia Beverly Hills shadows and I would highly suggest going in with a light hand when applying these shadows. A little does go a long way. Fortunately, they build up nicely and they wear on the eye for at least 8 hours without fading.
The shimmers across the board are pretty excellent too. Upon first impression, the shades Glam and Bronzy look quite similar in the pan, but when applied on the eye, the differences become more apparent. I also love Libra. It's probably my favourite shade in the palette. And it works really well with the other shades in the palette. I often wear it smoked out on the lower lash line. I will happily say that five of the shimmer shades perform very well on the eye and they last all day without major creasing or fading.
If there is one shade I'm not that wild about, it's 2008. It's an OK eyeshadow, but in comparison to the other shimmers/metallics in the palette, it's chunky, glittery and it's not nearly as smooth in its consistency. Which is a shame because the colour is gorgeous. It wears on the eye well enough (I often use it in the inner corner as my highlight), but it's the only shade that I have to use something like Fix Plus with so it doesn't flake off everywhere. The Fix Plus also gives that shade some added intensity.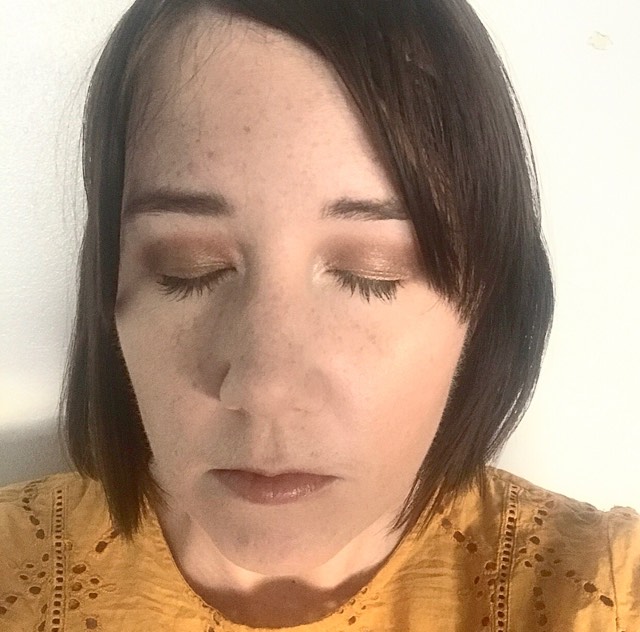 So having said all that. I do actually really love the KKW X Mario palette. Is it a must own? Probably not. Especially if you have a lot of the shades already. But it is a really well thought out palette and the shades, for the most part, are of an exceptional quality. So if you are still eyeing this palette off, I say grab it! But maybe wait for a sale or for free international shipping. Have you tried anything from KKW Beauty? Let me know down below.
Cheers and love
Emmie xo