Few brands have impressed me more this year than Kosas. This indie brand burst onto the scene back in 2015 and they have only risen in popularity since then. I have mentioned quite a few of their products on the blog in the past. All of which have been winners.
But you know me, a true mark of a brand in my eyes is their mascara. So when they launched their brand new Big Clean mascara a few weeks back, I knew I had to try it. And you guys wanted me to try it too! So I've been putting it to the test over the last few weeks and I have thoughts. So, if you want to know if the Big Clean mascara leaves a big grin on my face? Just keep reading!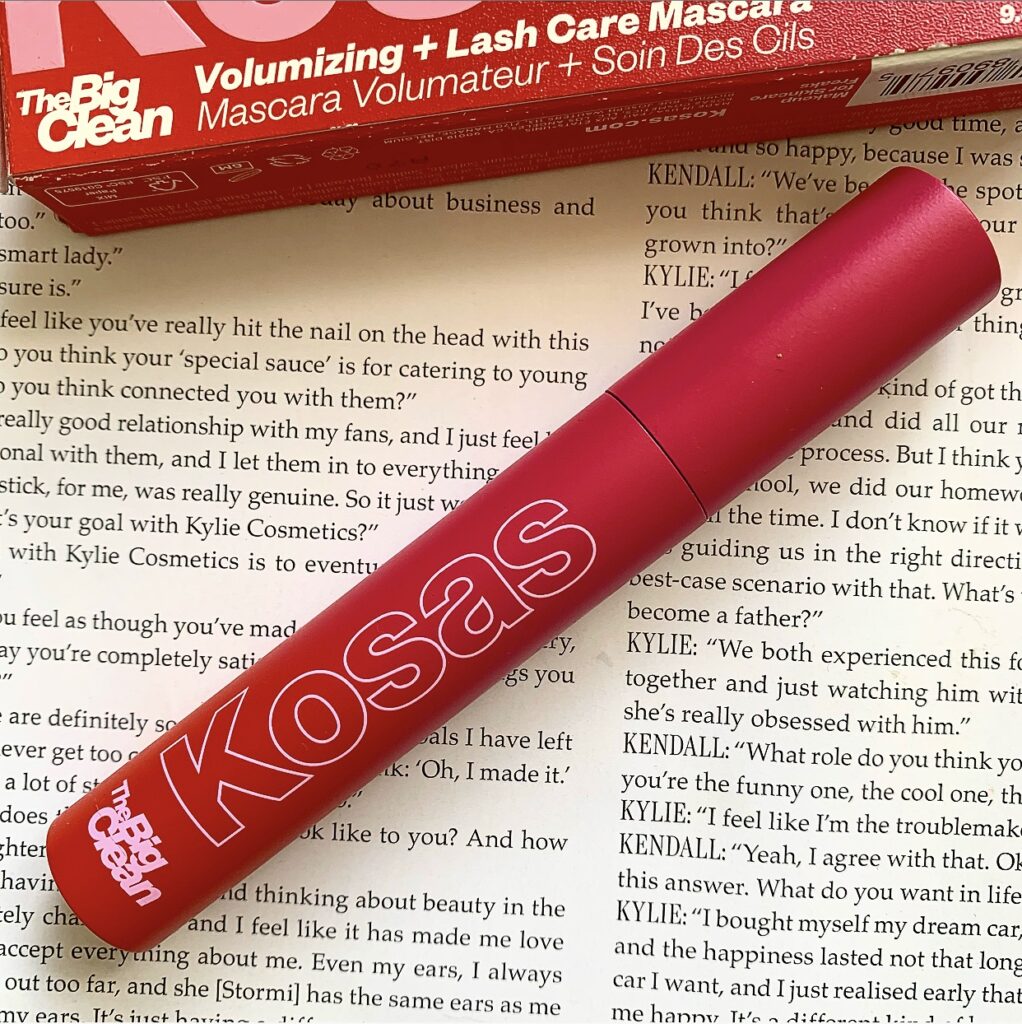 KOSAS THE BIG CLEAN VOLUMISING + LASH CARE MASCARA – $42.00 – mecca.com.au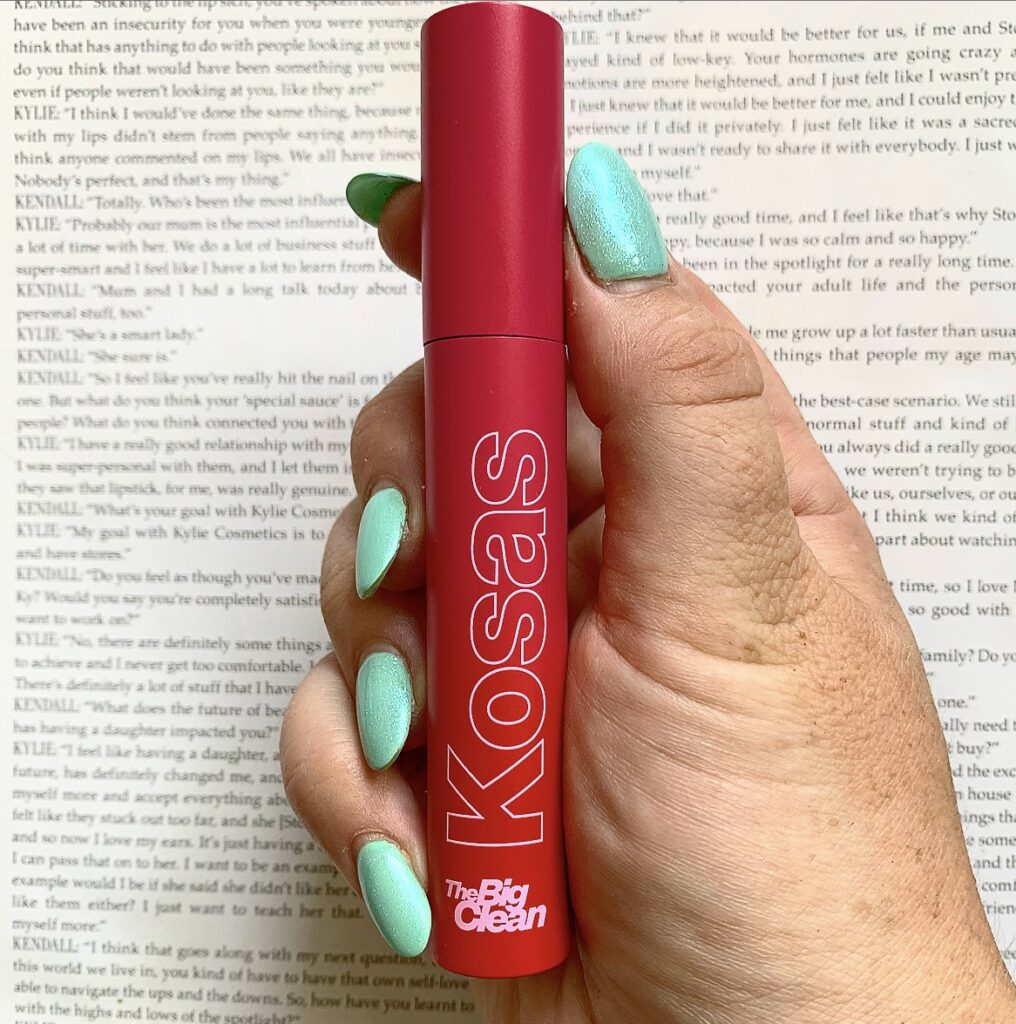 Staring with the packaging. The Big Clean Mascara is housed in a sleek tube style packaging. The colouring fades from bright pink to orange. The bright colours means it stands out among my other mascaras. I also believe that the packaging is metal because it feels well weighted. The Big Clean Mascara is cruelty free, but not vegan (Beeswax is listed as an ingredient) and contains 7.5ml of product.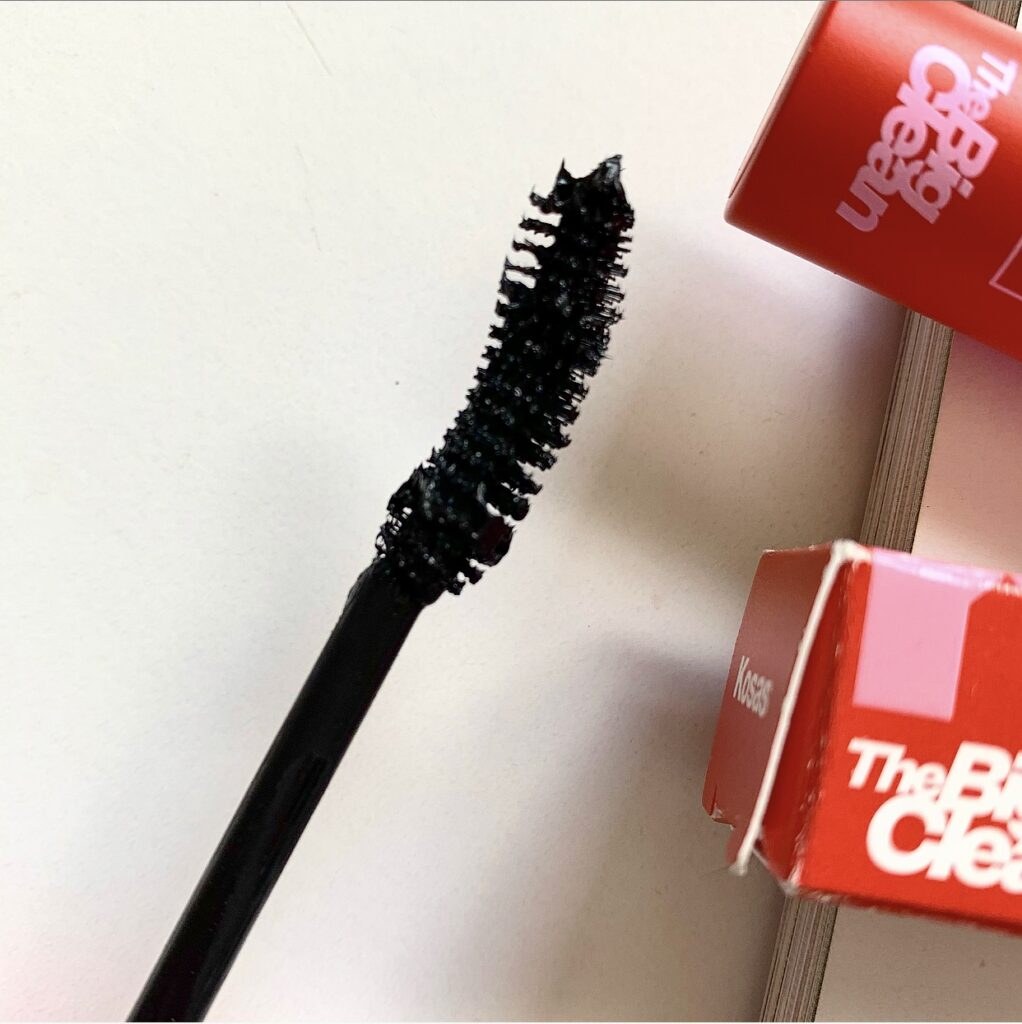 The wand on the Big Clean Mascara is a large, fluffy curved style with natural bristles. The bristles appear to be evenly sized and spaced around the brush. I was genuinely surprised and concerned when I first opened it. While I do like a curved brush, I prefer them to be a bit smaller. As larger brushes like these can be messy and difficult to use with my particular eye shape (I'll discuss this more shortly).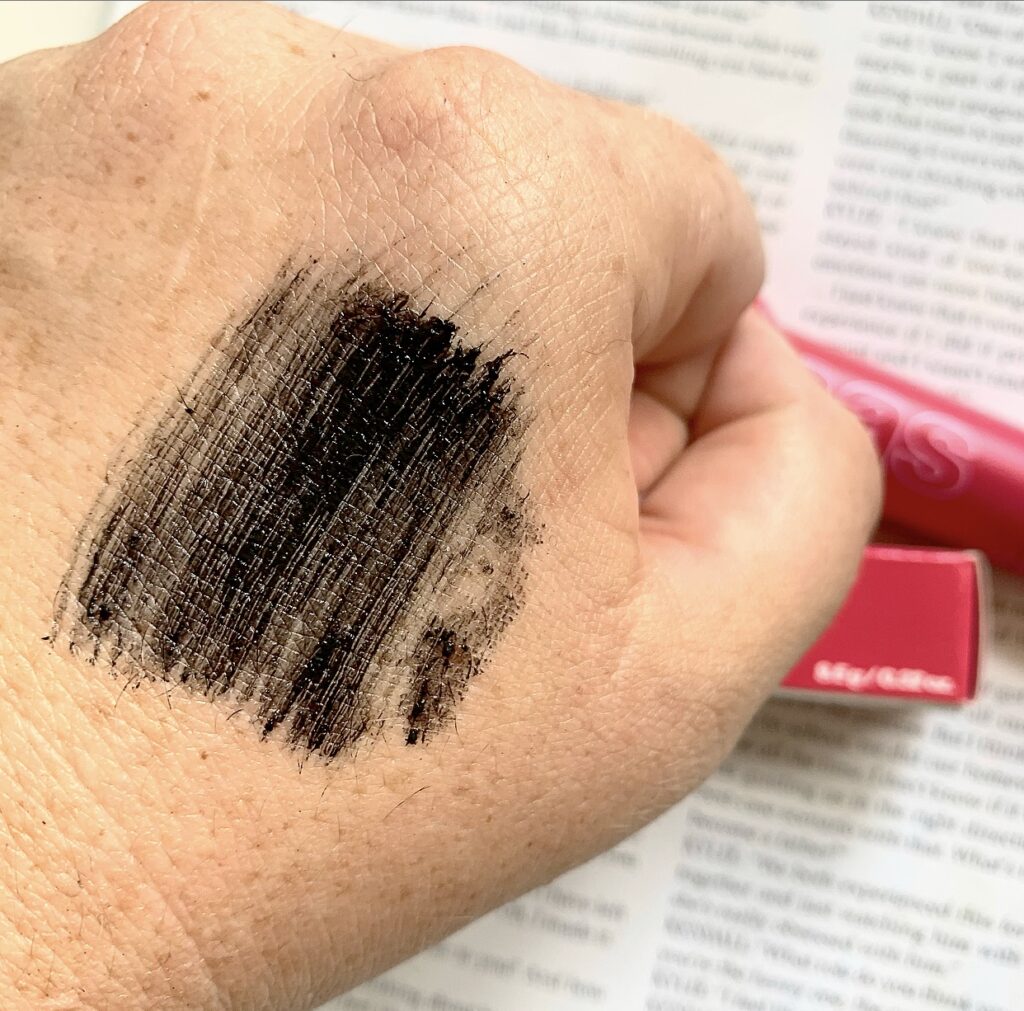 The formula of the Big Clean mascara is black and rich in pigment. It's also quite thick. Possibly too thick to work with the brush. The formula is also worth noting on because it has some pretty bold claims. One of the ingredients listed is Castor Oil. Which is often used in lash serums to promote lash growth. It also contains Provitamin B5 and Biotinyl Tripeptide. Both are ingredients often used in hair care products. So apparently, not only will continued use of the Big Clean Mascara help grow my lashes, it'll supposedly help heal and repair them too.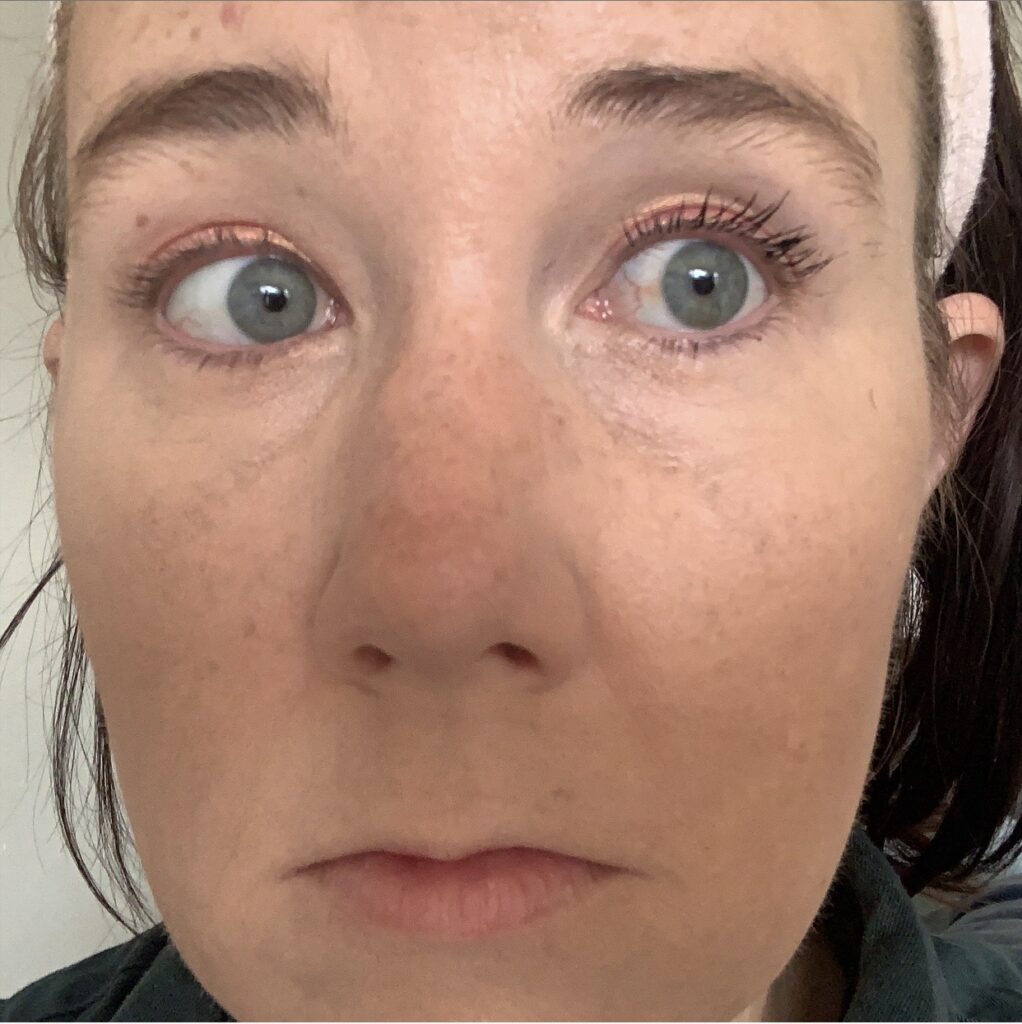 Now to the application. The first time I used this mascara, I was super careful in applying it as to not bump it onto my face. Inevitably, I've sinced managed to ding my face with the brush every time I used it. I quickly found that I had to scrape the brush off before every use. The thick formula got very clumpy very quickly even on the first coat. In terms of effect, it was ok. It did provide some length and it definitely added volume. But it wasn't anything overly special.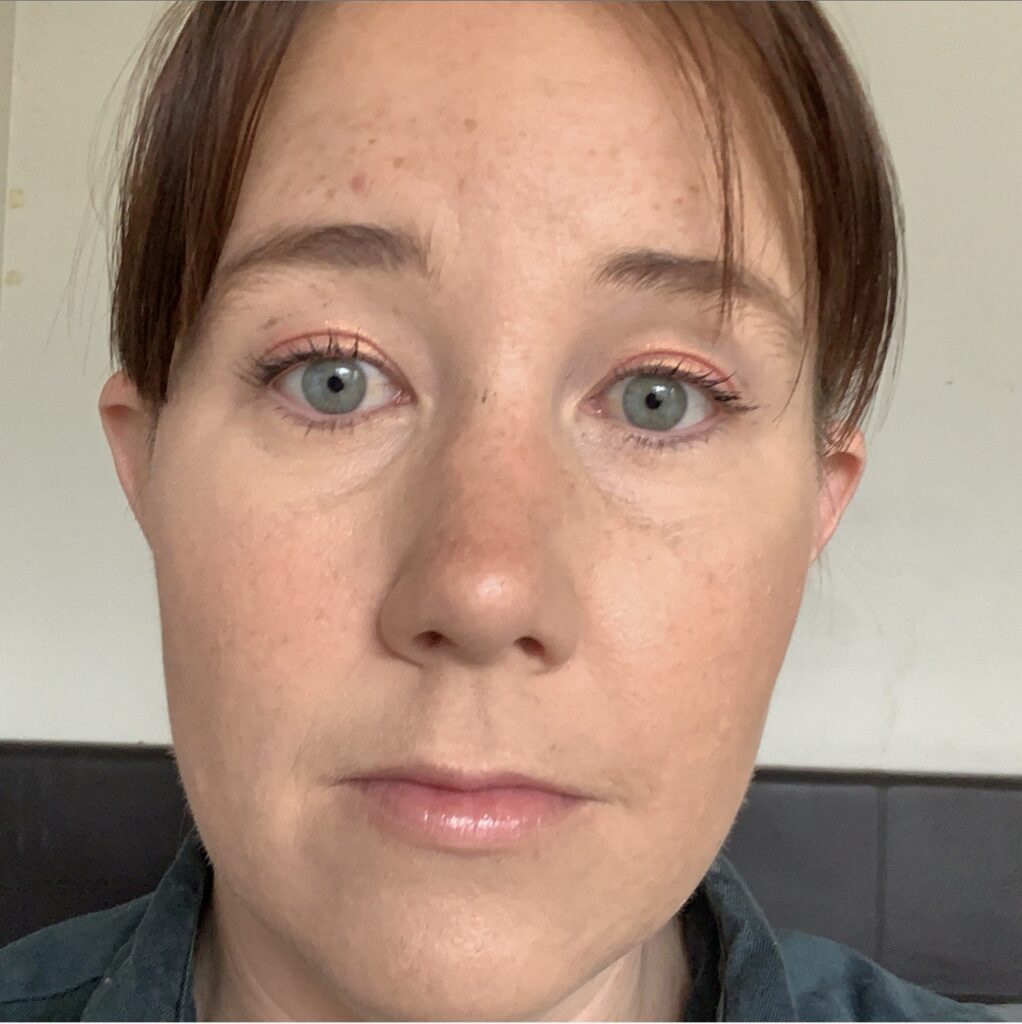 And now I have to talk about the wear. Strap yourself in folks, because we finally have one for the books! This mascara wore horribly! This is the first mascara where I can honestly say I felt it on my lashes. It felt heavy and you can clearly see it weighing my lashes down. And the smudging! SO MUCH SMUDGING! This mascara transferred everywhere around my eye area. And the above pictures are on the days I wore powder. It was much worse on the days where I only wore mascara and sunscreen.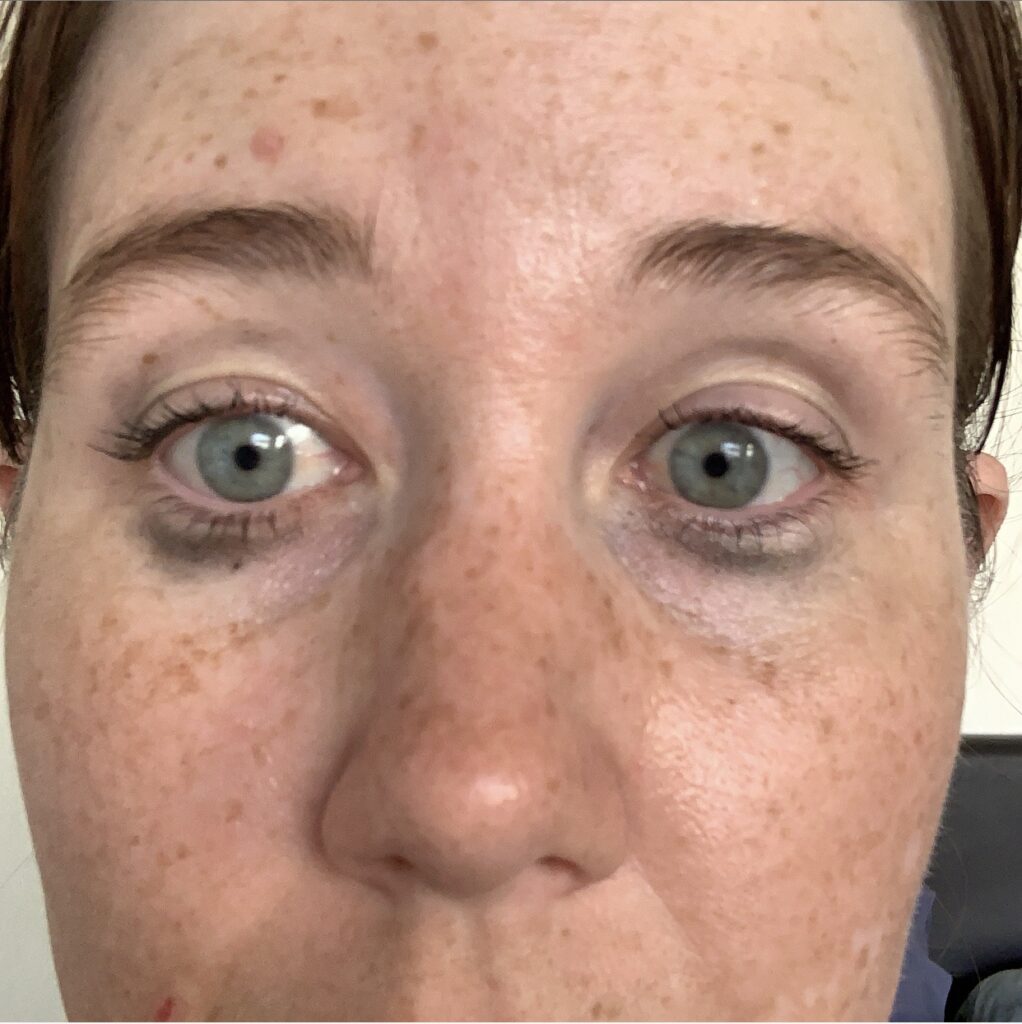 Now, sing it with me folks. When my face is mostly bare, the mascara transfers pretty much everywhere. Under the eye, on the eye lid, in my crease. I often ended my day looking like I had been punched in the face. It's also a very flaky mascara on me. You can actually see where the mascara is collected on my eyelid. I was always surprised when there was still mascara left on my lashes at the end of the day. If I can say one good thing about it, it's that this is an easy mascara to remove. An oil based remover got this off pretty much instantly.
So yeah, Big Clean? More like Big Mess. While it's not quite Colourpop bad (I"m still scarred), The Kosas Big Clean Mascara is the worst mascara I've tried this year. And it's now a top contender for my Worst of the Year spot.
If you're still curious and just have to try it for yourself, maybe wait for the mini. But just know that I do not recommend this mascara under any circumstance. Have you tried The Big Clean Mascara from Kosas? And were you able to get it to work for you? Let me know in the comments below!
Cheers and love
Emmie xo